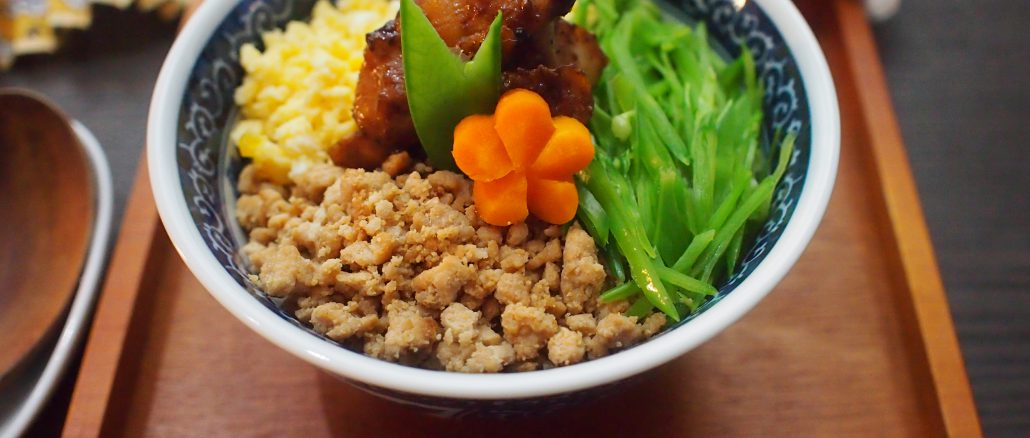 Hi, everybody!
Thanks for visiting our food blog.

Today's dish we are going to share is another classic home-style food in Japan. The rice bowl with crumbled chicken and egg plus green vegetable, which is called Sanshoku-don 三色丼.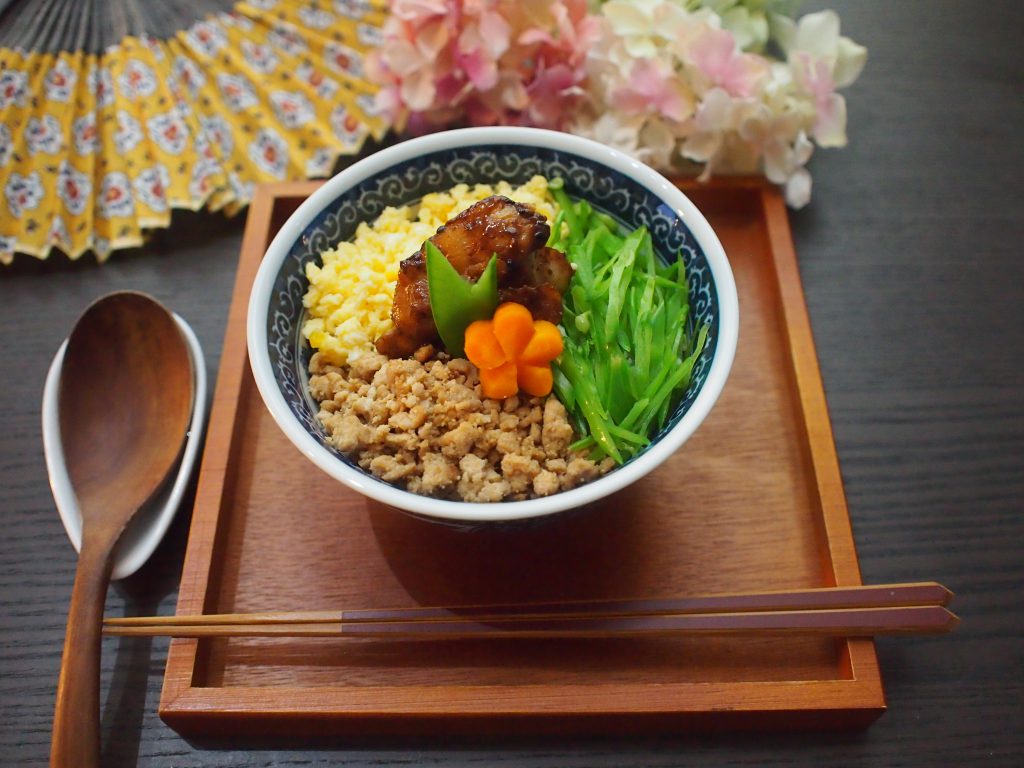 San literally means three, shoku means colour and don is rice bowl. So, this dish consist of three colours and elements -chicken, egg and vegetables.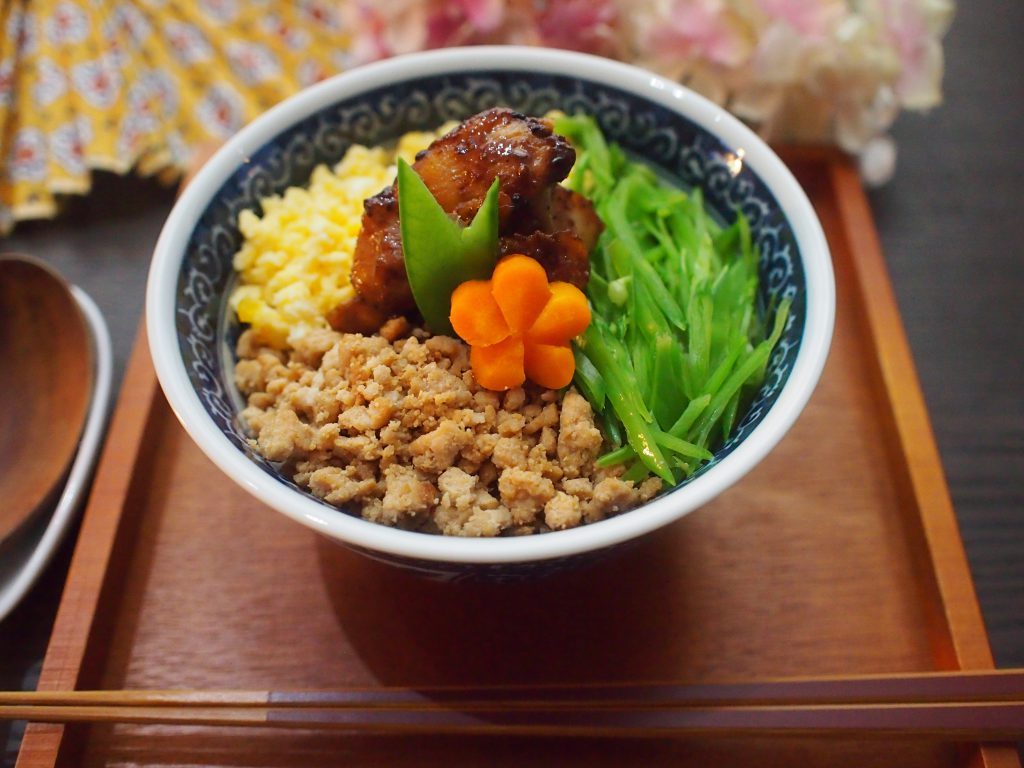 Why is this dish called classic? The reason is it was very typical of lunch box menu for a long time in Japan. Not sure but I reckon that it is budget food and non-perishable ingredients for packed lunch.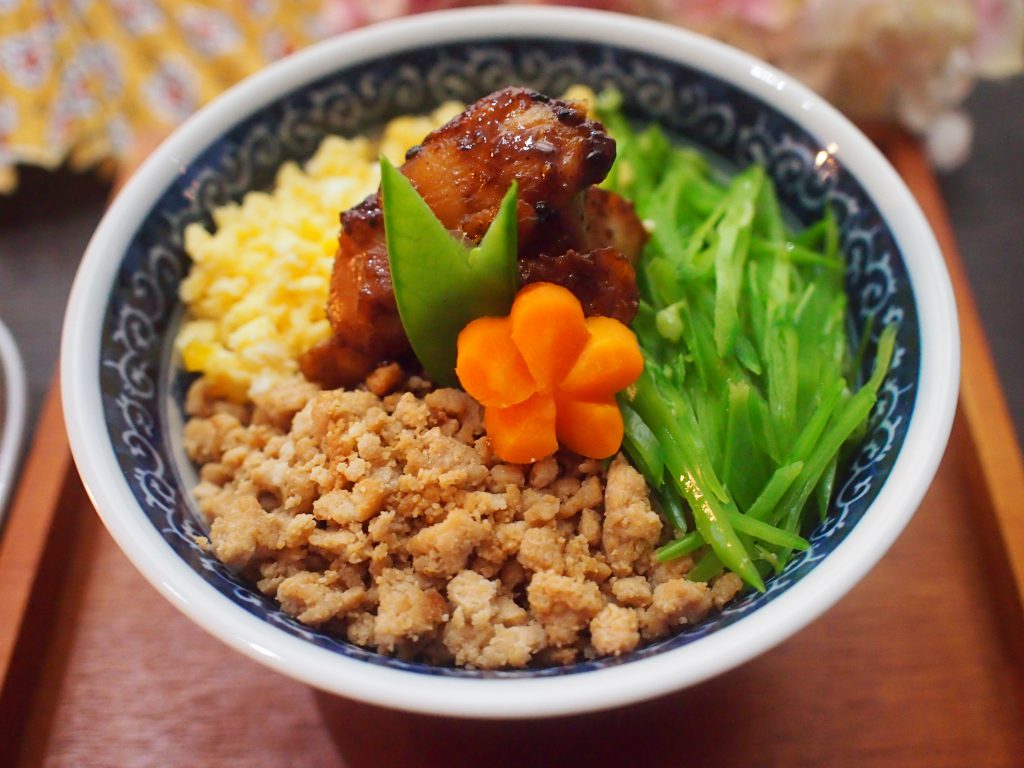 Every home has their own taste, especially for chicken, however mostly the minced chicken is seasoned to be sweet savoury taste. My flavour is little twisted by a few of ginger juice.

And crumbled egg is generally sweetened and green vegetable is Dashi flavoured. So, all taste are making harmony in a bowl -plain rice which is naturally subtle sweet, sweet savoury chicken, sweet egg and savoury rich Umami flavoured vegetable.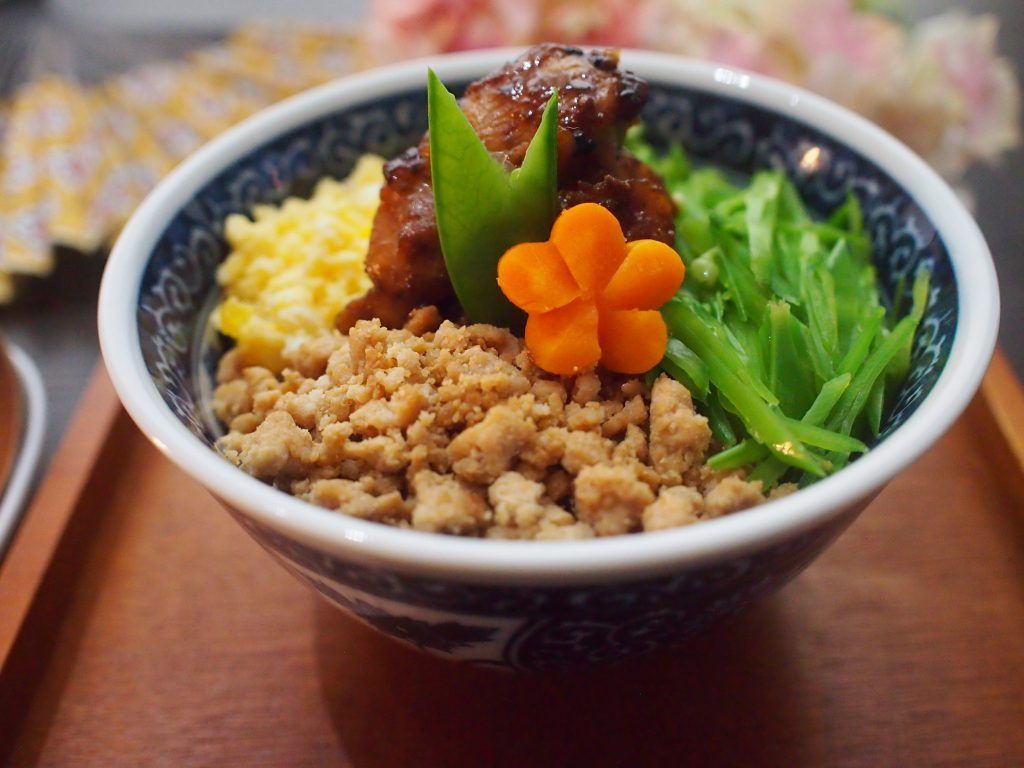 That is pretty basic skilled cooking, but it's essential food for Japanese cuisine, I think.

My children who ate this old school food absolutely loved it.
After gobbling this delightful dish, we made classic playing together -building home with playing card.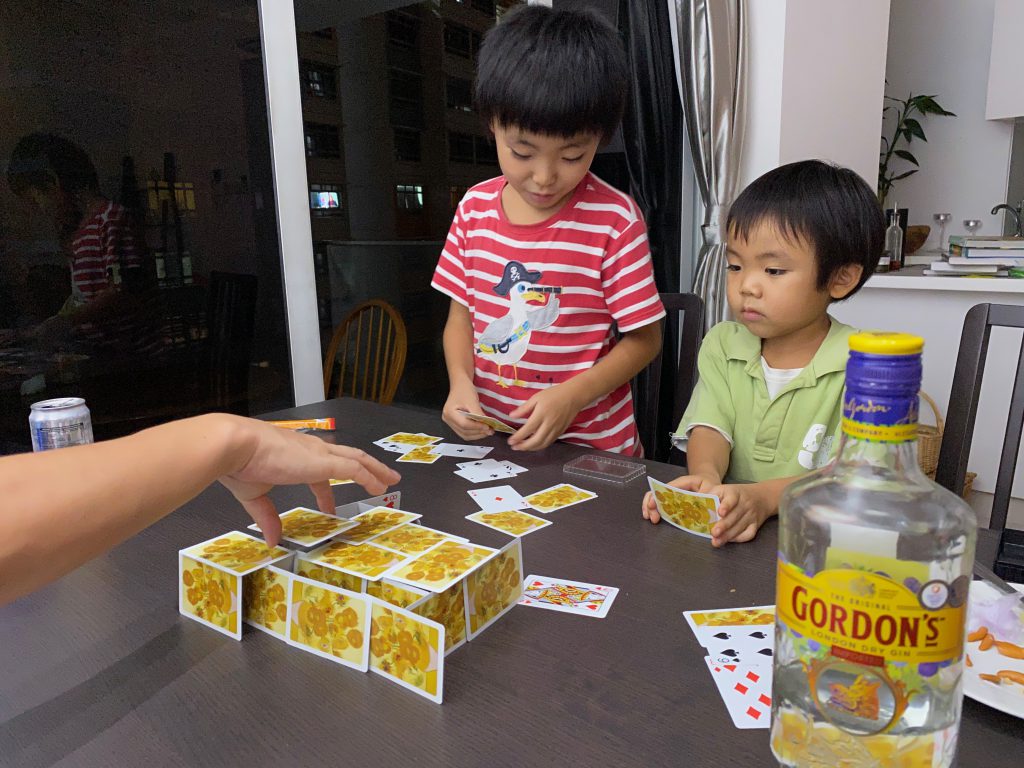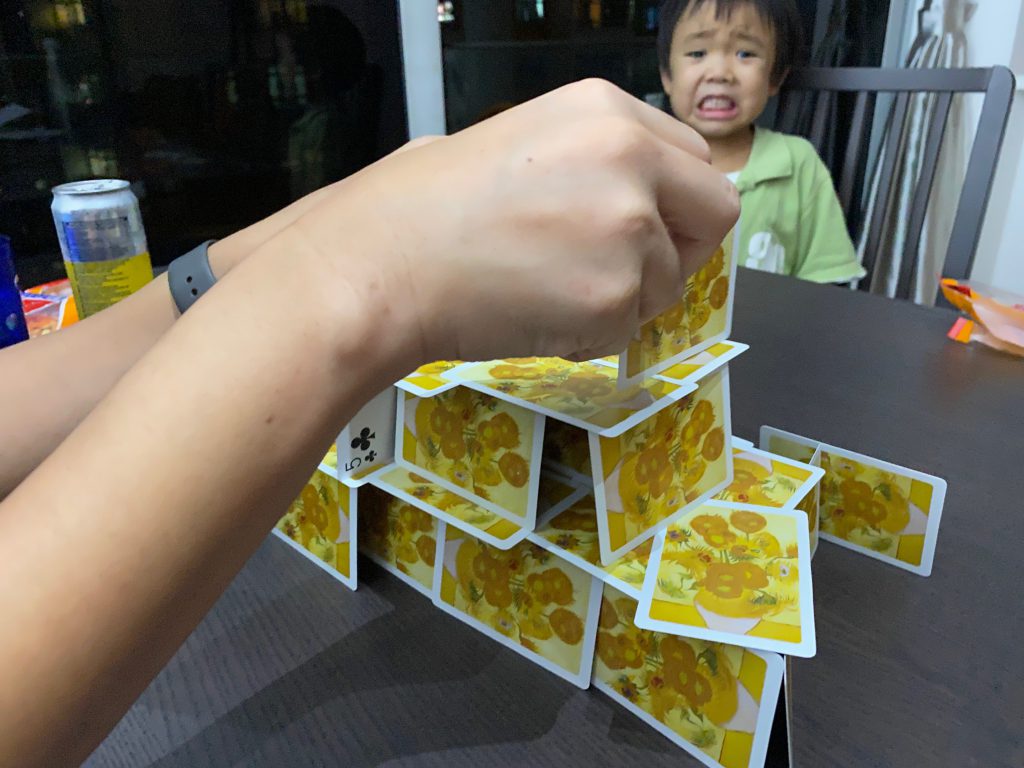 His face…lol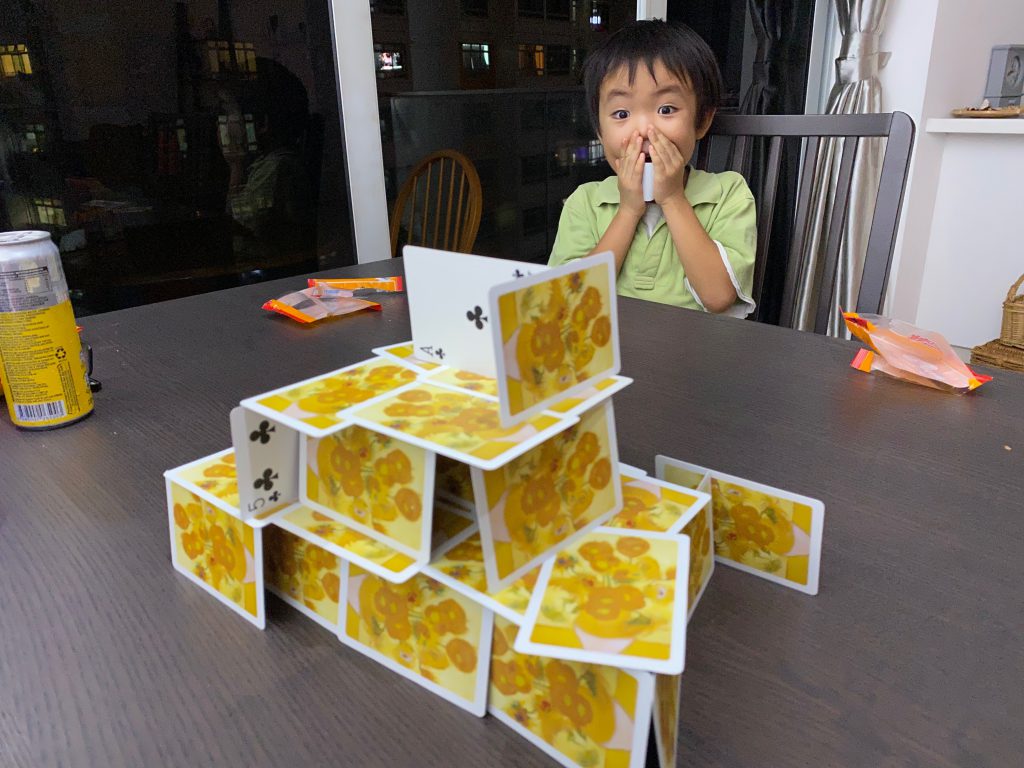 Who dismantles the home??

We love the fun weekend and cherished our family time wholeheartedly.
I hope you have a happy weekend with your loved ones.

Naoko xx