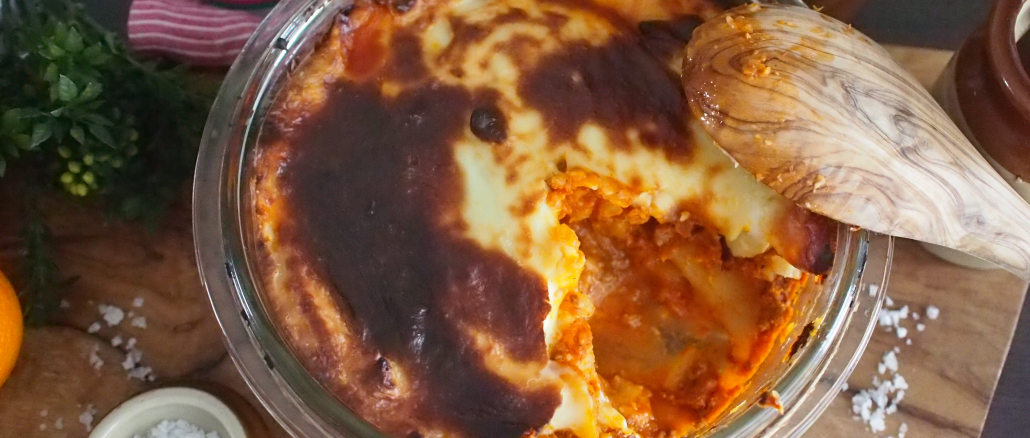 Hi everyone!
Thanks for visiting our food blog.
It's Thursday morning here Singapore and it is mild starting of the new day.

Today, we are going to share a Greek food using a leftover of meat sauce which we shared the recipe of MOS Burger yesterday.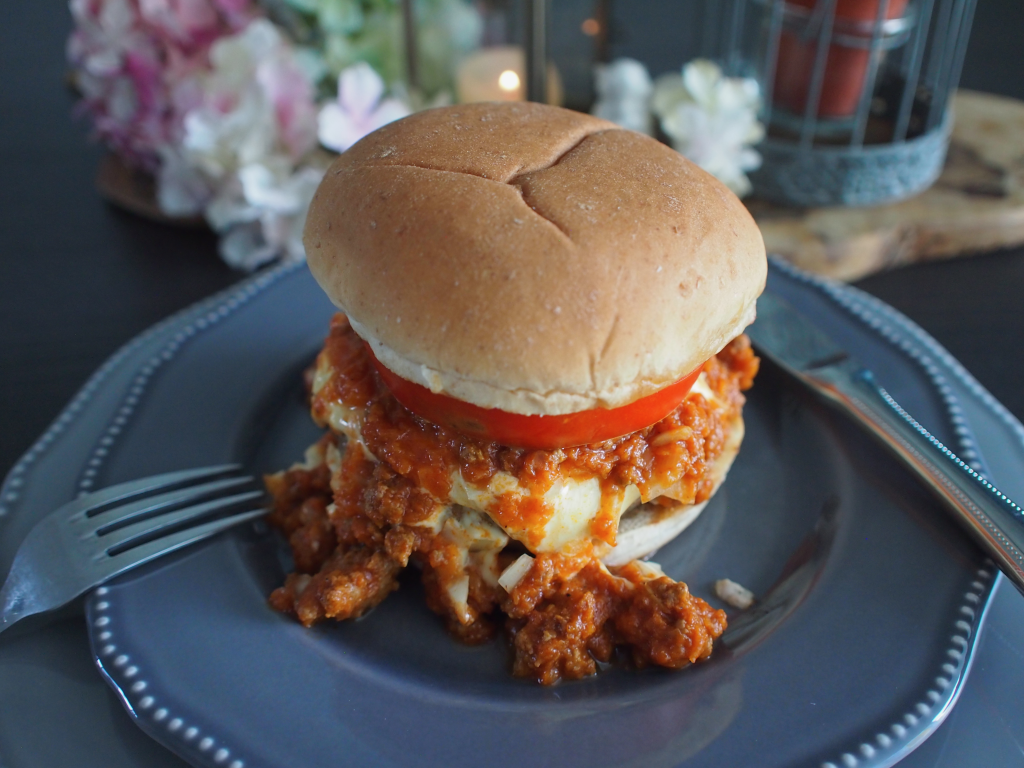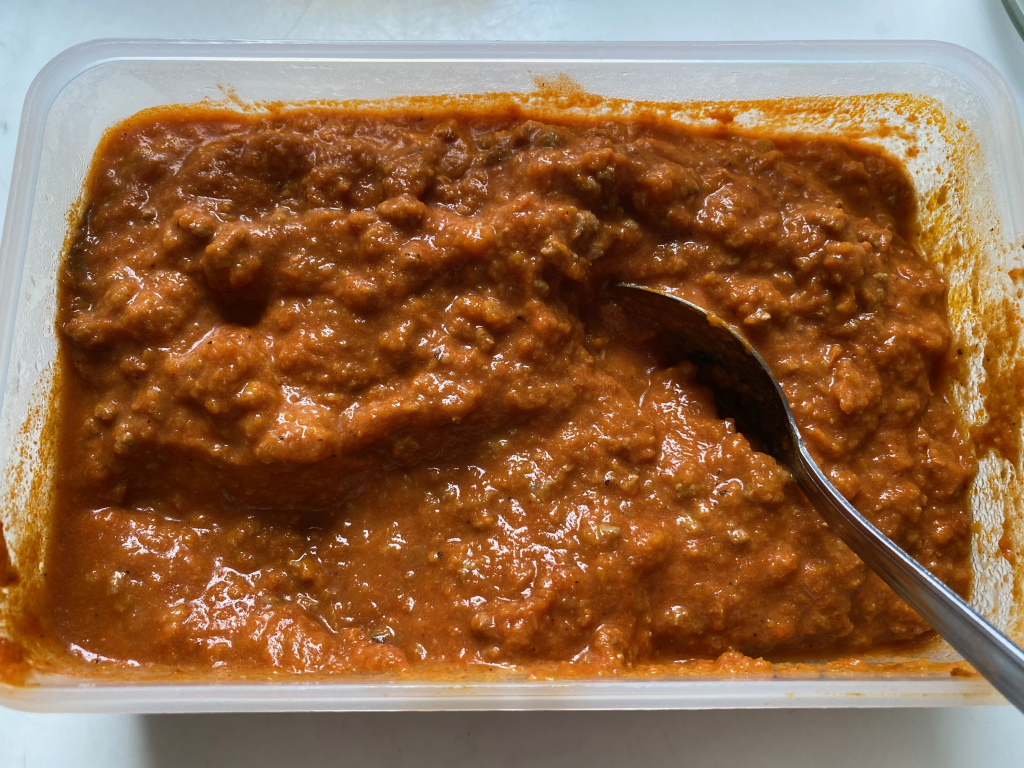 I made extra meat sauce for creating different dish also, then Moussaka is that.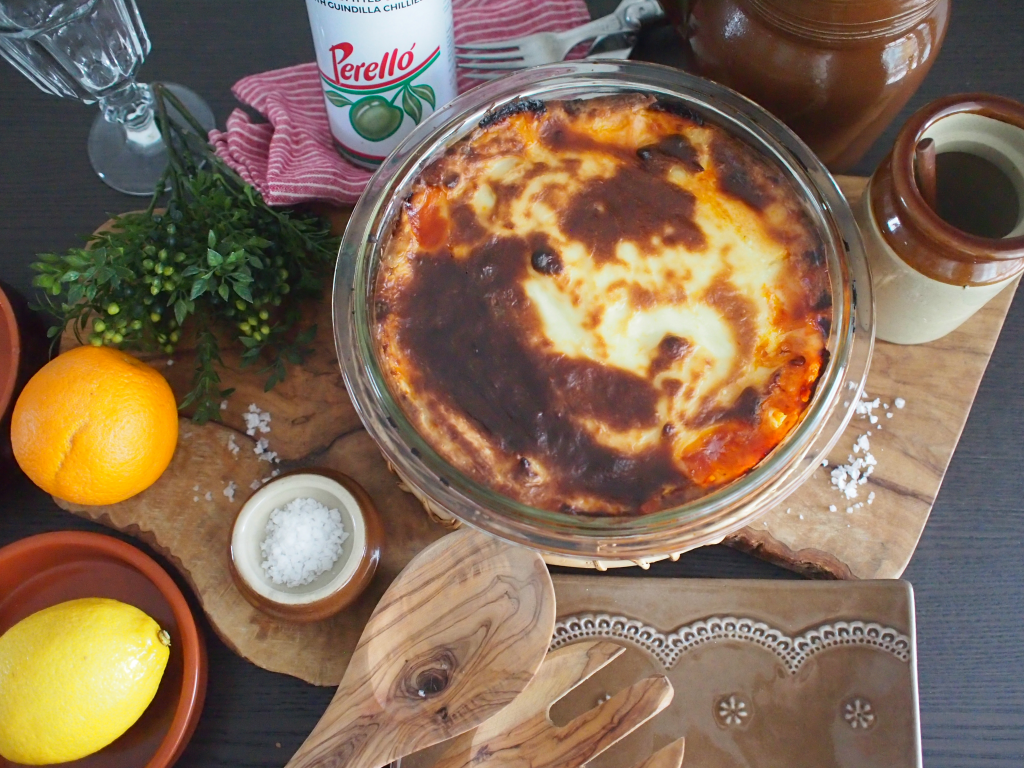 Two years ago, we traveled around in Greece and learnt how to make authentic Moussaka at the cooking class.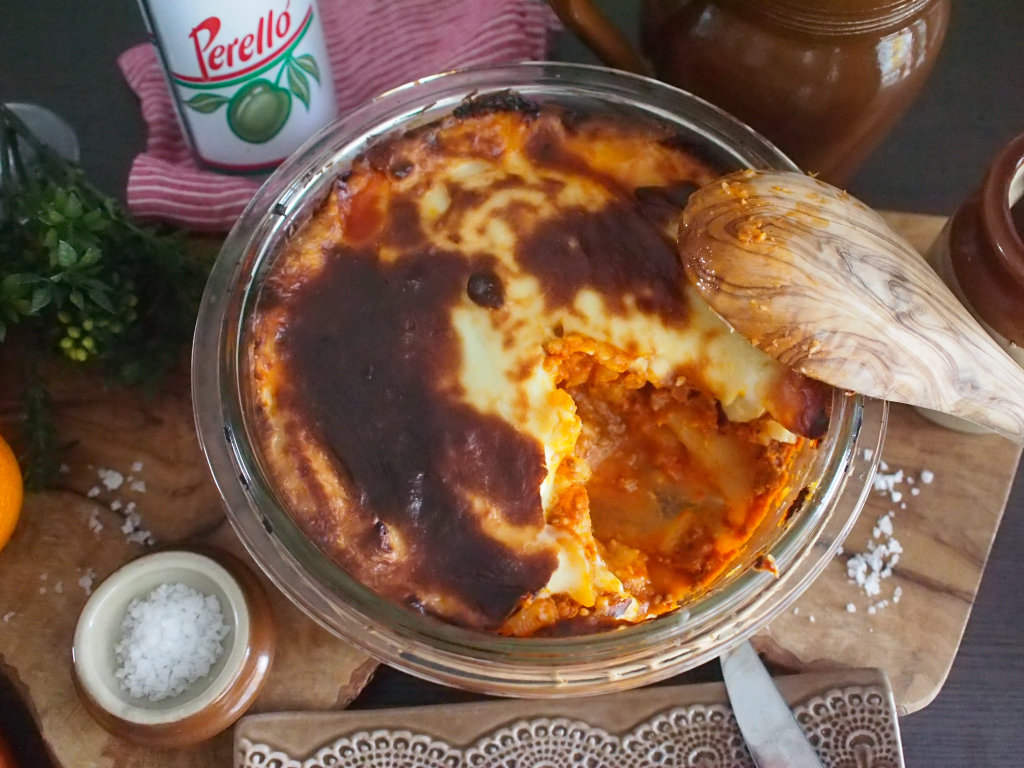 Moussaka is a layered dish of aubergine, meat sauce and béchamel sauce (white sauce) in casserole. You know, who doesn't like these three combination?? My children utterly love that dish like almost licked the plates!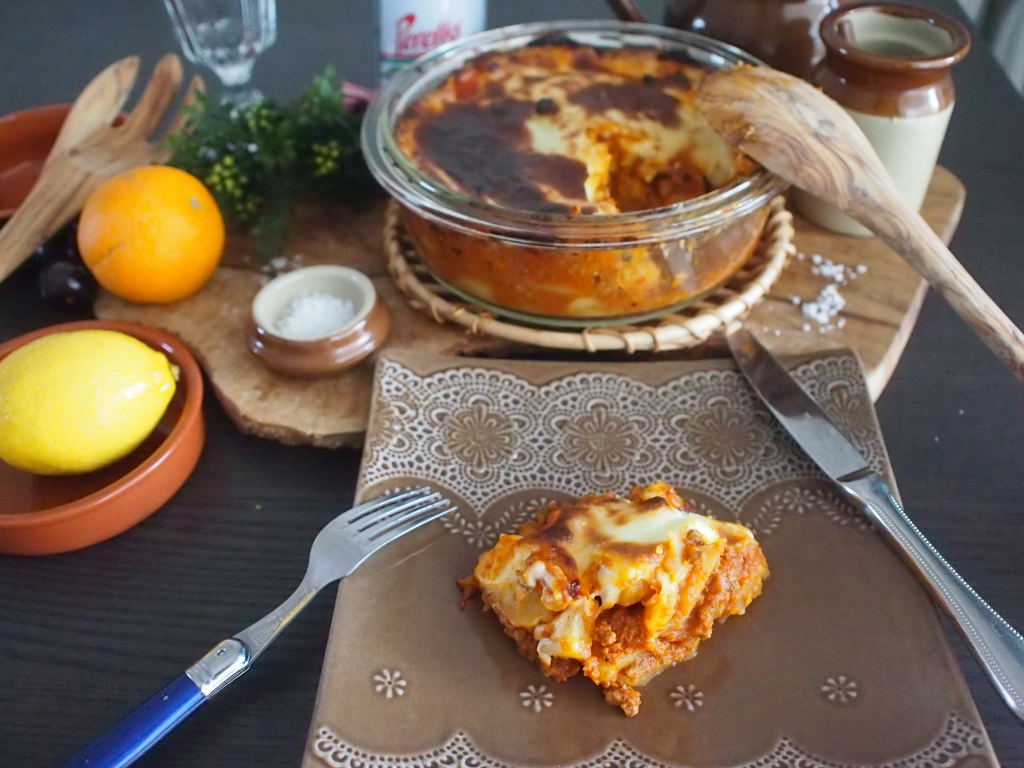 I made extra béchamel sauce for another dish too 🙂 (I like saving a time!)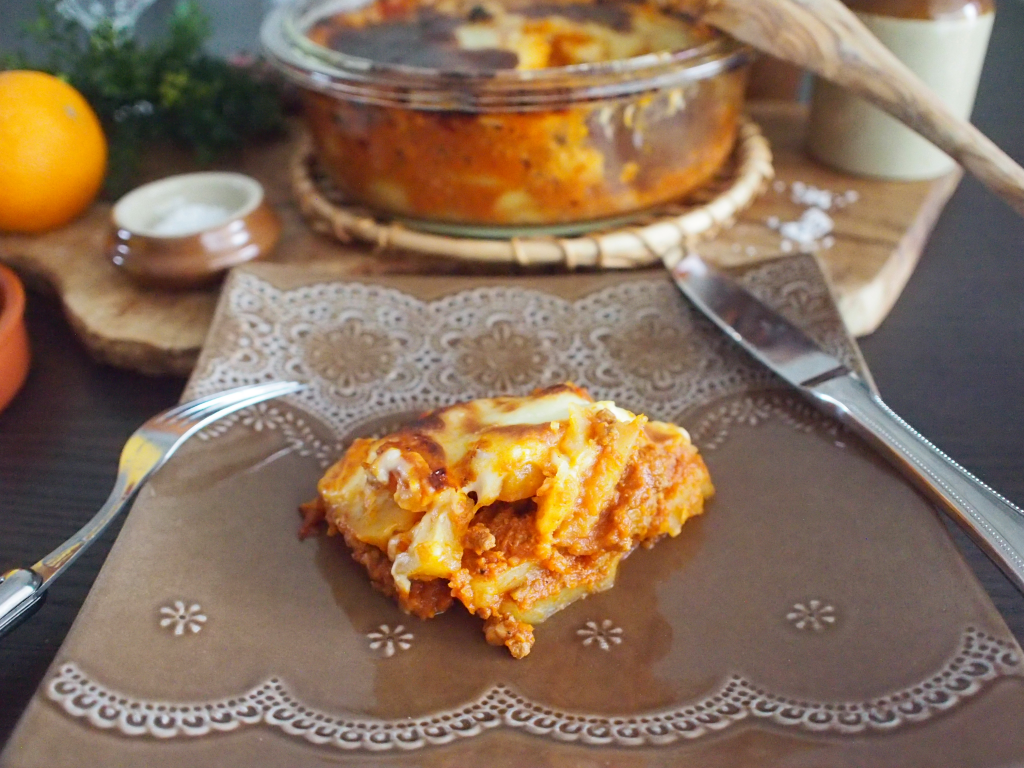 These days, we have little bit cooler days, so it is pleasant to cook food in the oven.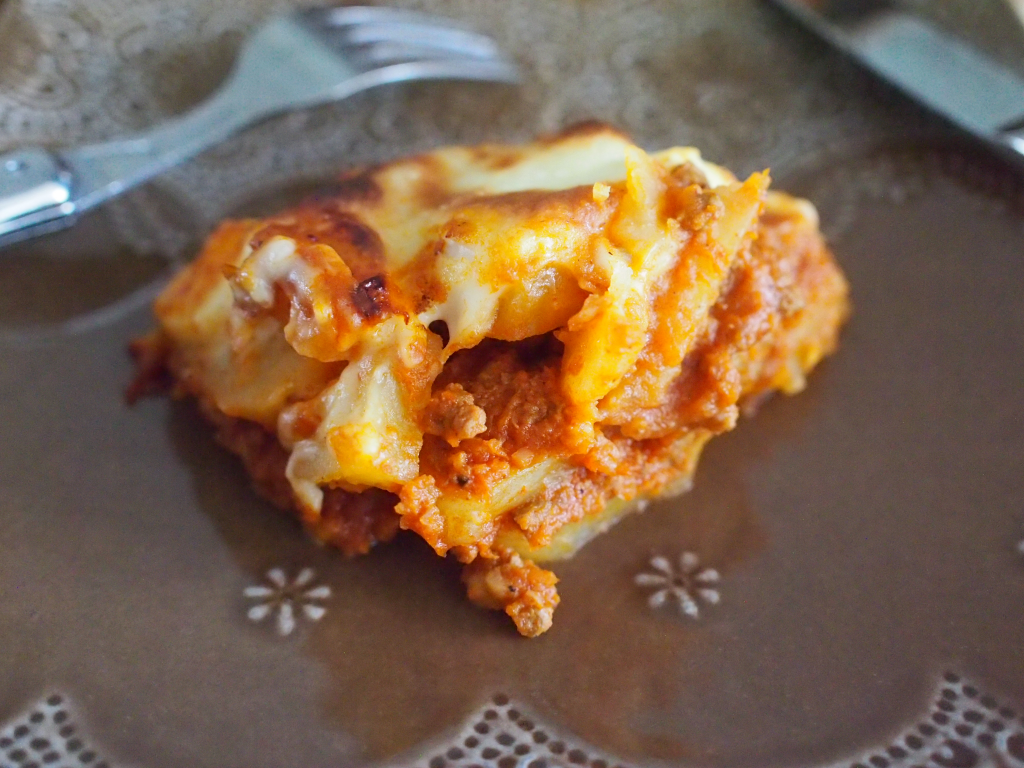 Well, today is the last day of April which is my favourite month and tomorrow 1st of May is the bank holiday in Singapore for Labour day.

I do hope you have a lovely long weekend and your loved ones are well too.

Bye for now!

Naoko xx