Morning, everybody.
Thanks for visiting our food blog.
It's Monday morning here, in Singapore.
Another new day, another new week just comes around.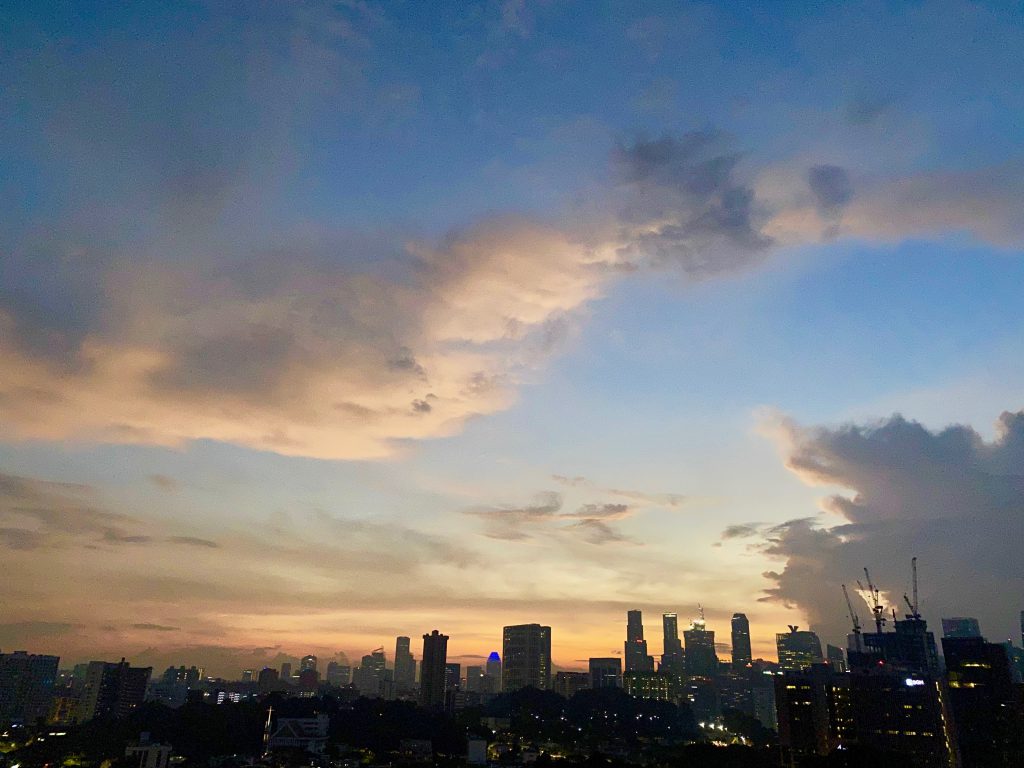 The sky reflected the sun rise was stunning as always.
I hope you had a mild and peaceful weekend.

Today we are going to share our kids' activity that we made this weekend at home.
That was collaborating cooking with the children and the menu was Hiroshima-style Okonomiyaki.
This unique pancake originated in Hiroshima prefecture where is the western region in Japan and is well-known in Japan.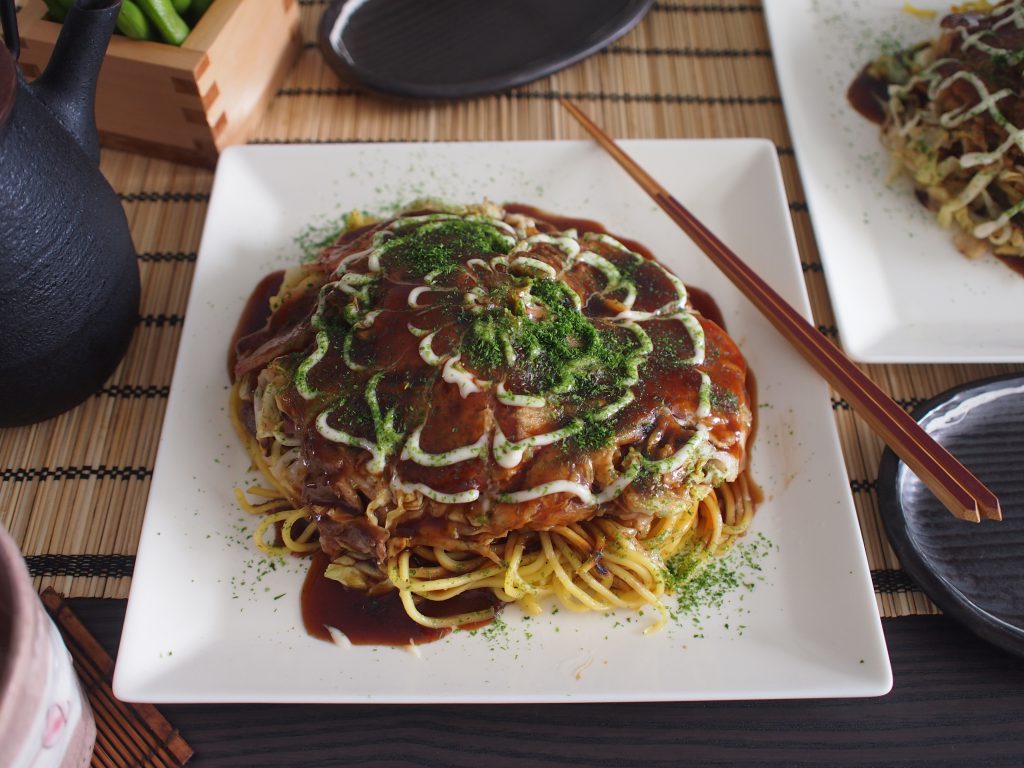 That is layered with batter, pile of cabbage, bean sprout, finely sliced pork meat and noodle, which is very different style with Tokyo-style one.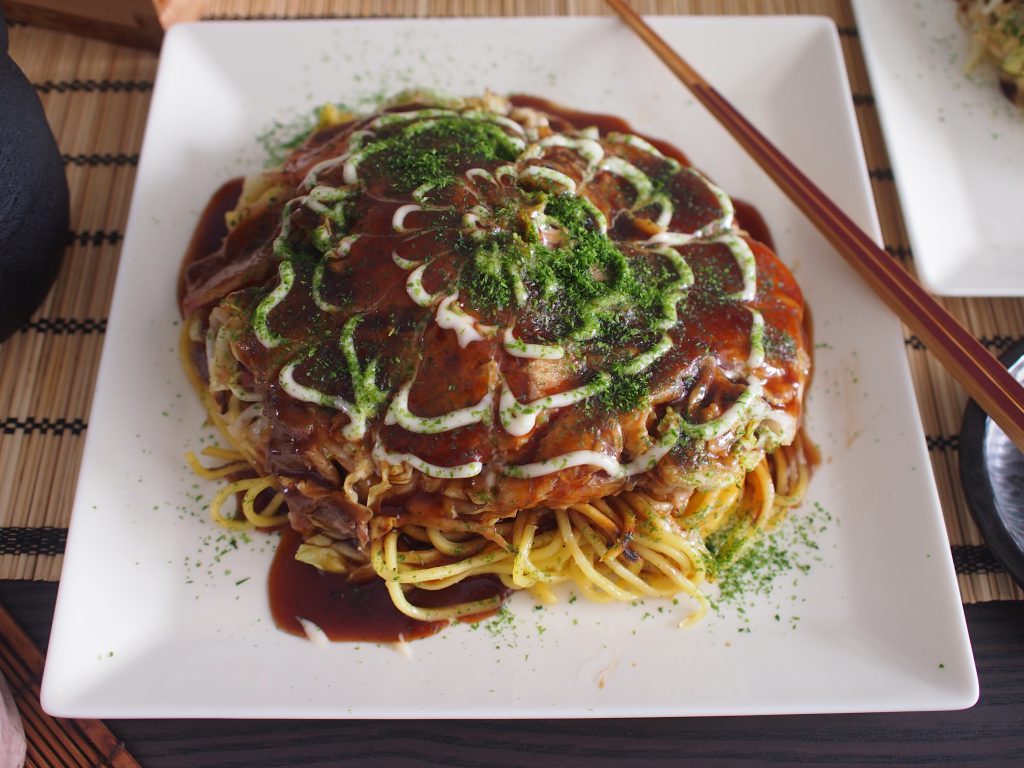 This time, after the fun time of swimming in the pool, I let them take part in cooking the Okonomiyaki not only for their dinner meal but also for their chilling time.
I prepared all ingredients and made the batter and chopped all vegetables in advance.

Then they strived to make layers on their each frying pan holding spatulas!
When all layers were piled up, it's the most fun time for the kids!
Spread the sauce over the pancake and made the original decoration with mayonnaise and Ao-nori (dried find seaweed powder) using skewers.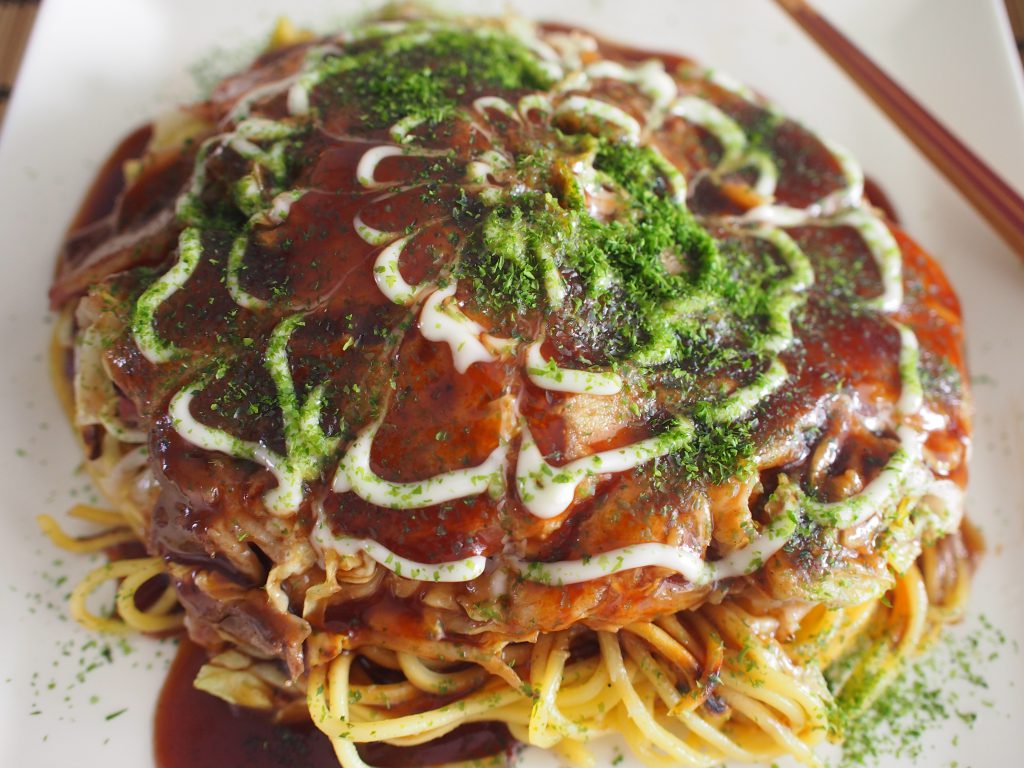 They focused on their own art making so much, which was great and fun for adults.
That looks like flower, eh?
Another original design was this.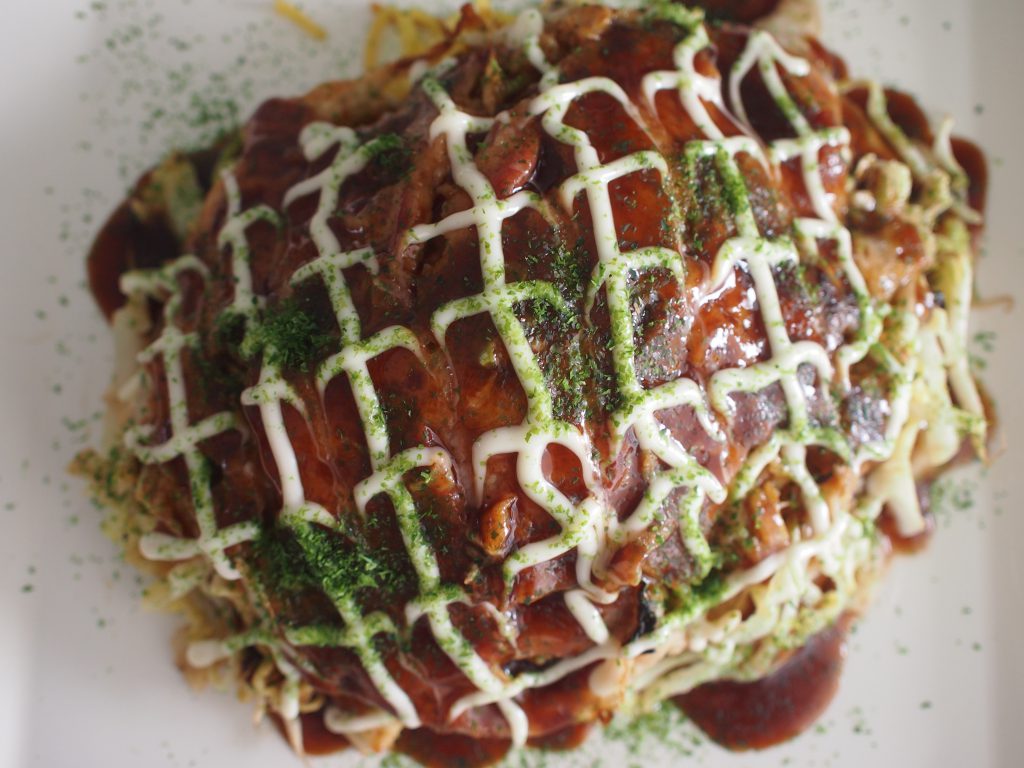 That was…knitting? net?
Not sure, but anyway they had a great time to make their food.

Finally, tacked in!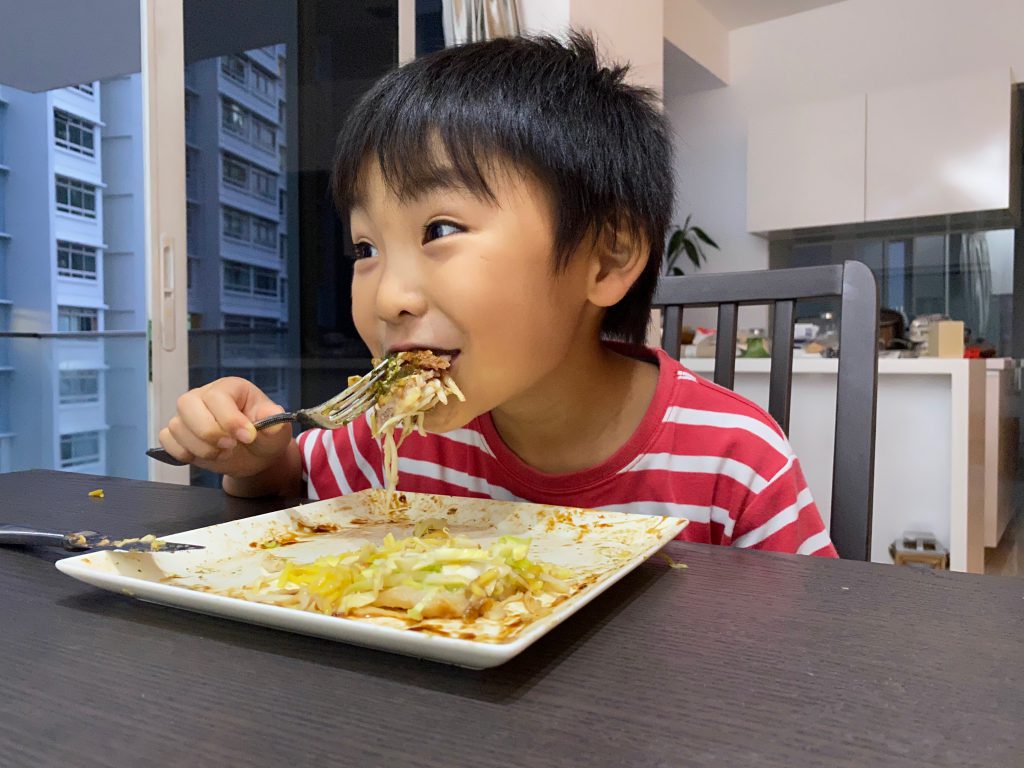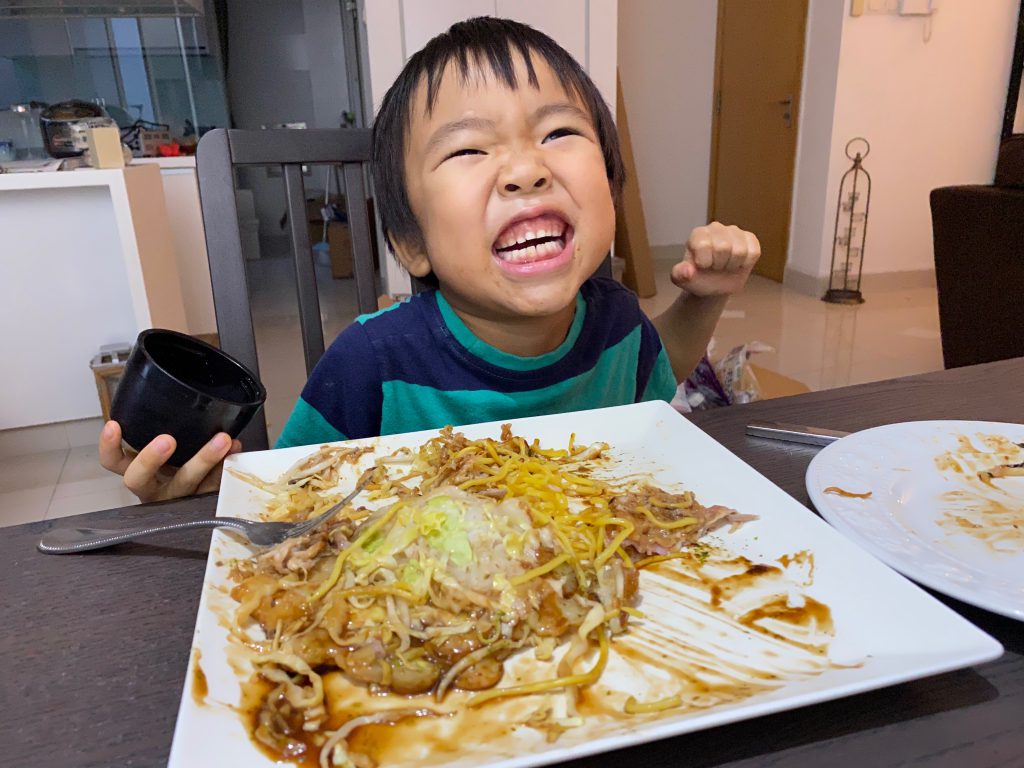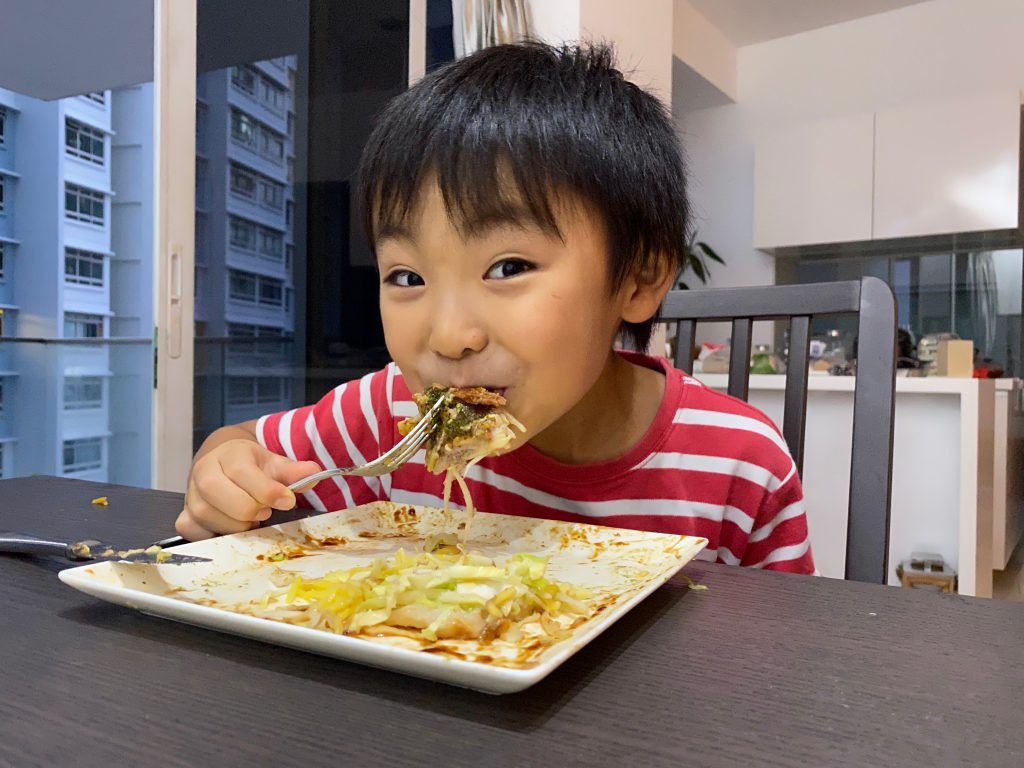 Would you be intrigued to cooking this scrumptious pancake?
Yes you can, because I'm going to make the recipe of that and will share with you as always.

Today we have so many chores and bits and bobs for sorting out (oh how joy!), so please let me have a time for that.

Wishing you a wonderful beginning of the week, everybody.

Naoko xx