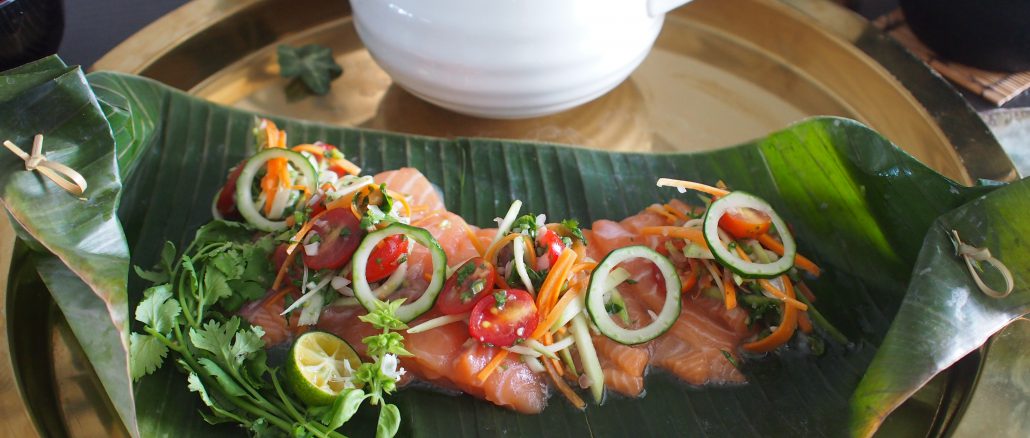 Hi everybody!
Thanks for visiting our food blog.

Today we are talking about Japanese steamed rice dish which is called Okowa (おこわ).
In Singapore, Okowa is hugely well-known as there are some chain Okowa restaurants in food courts. When I saw the one first time in Singapore, I was absolutely astonished to know how much popular Japanese food in Singapore, because I had just moved from the area where had less diverse food culture (but I'm still deeply loving and missing the UK). That was my first time to recognise I was in Asia.

Ok, let's go back the story, Okowa is made with glutinous rice mixed with meat/seafood or vegetables. It is sometimes combined with wild herbs and vegetables like green peas, chestnuts and bamboo shoot.
The rice which absorbs all Umami flavours are amazingly flavourful and tasty.

This might sound little bit random though, we have a really lovely local wet market in Tiong Bahru. I love their energetic and vivid atmosphere so much as I feel great communications with my favourite vendors. Communications with humanity, that's the most important for me. So I regularly pop in the market and get some the freshest ingredients that were distributed in the morning from various Asian countries.

The other day, I got some live scallop from the fishmonger.
I was over the moon because I love scallop, and especially they are alive! Super fresh blessing from the sea. Thank you scallop, for giving you to me.

First, I shucked and cleaned all.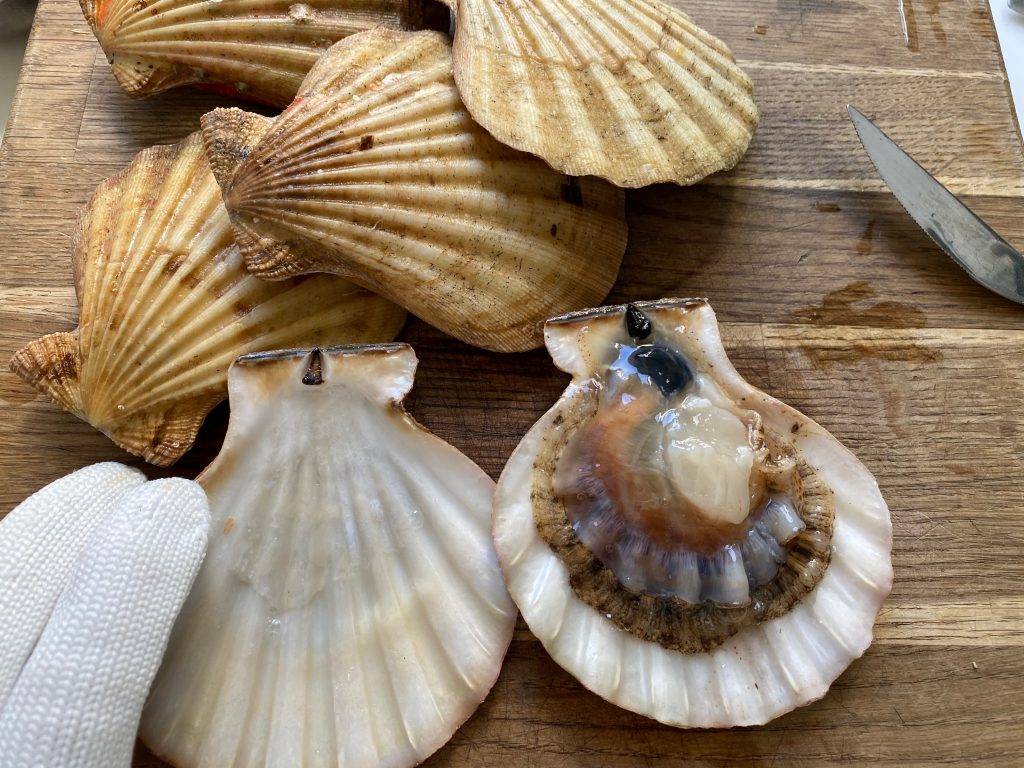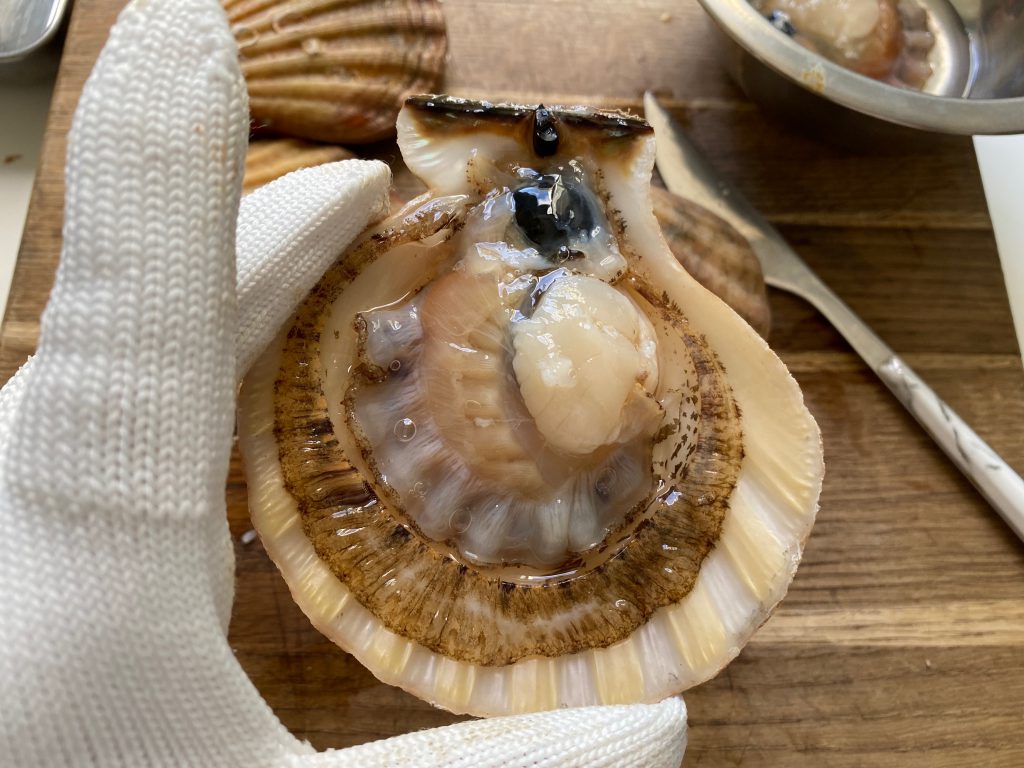 Such a beautiful creature, still crystal and so juicy.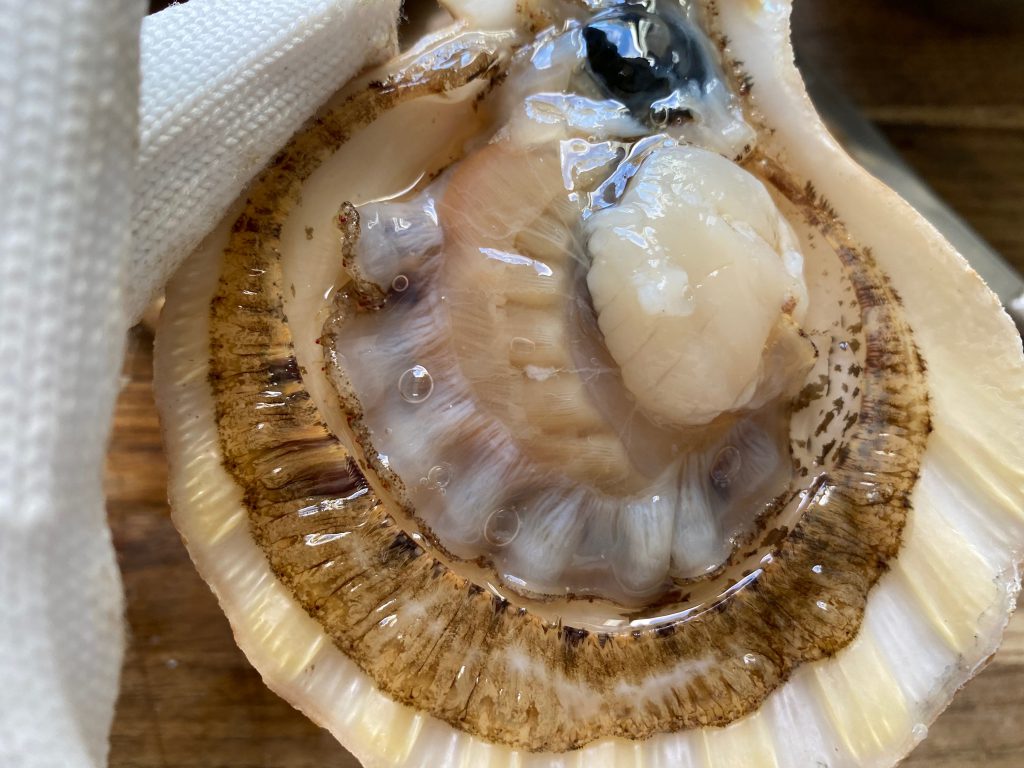 In Japan, we cook the string of scallop not only the meat. That's so nicely firm texture and taste is really great!
Hence I took the meat out for Sashimi for another day, then I sliced the strings for the filling of Okowa this time.
Then I made up Okowa with scallop and oyster mushrooms. The combination of Umami of scallop and oyster mushrooms…there can't be flavourless!

For other dish, I took the green mango, herbs and vegetables which I bought from the wet market also.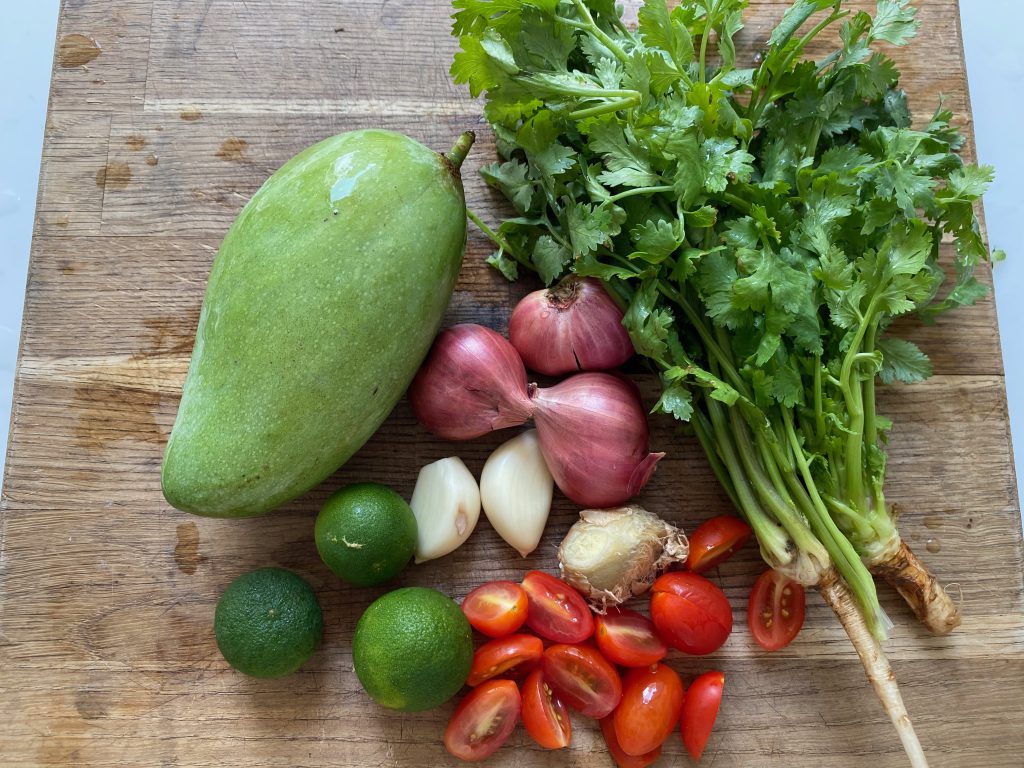 They were set in the dressing for Sashimi Salmon.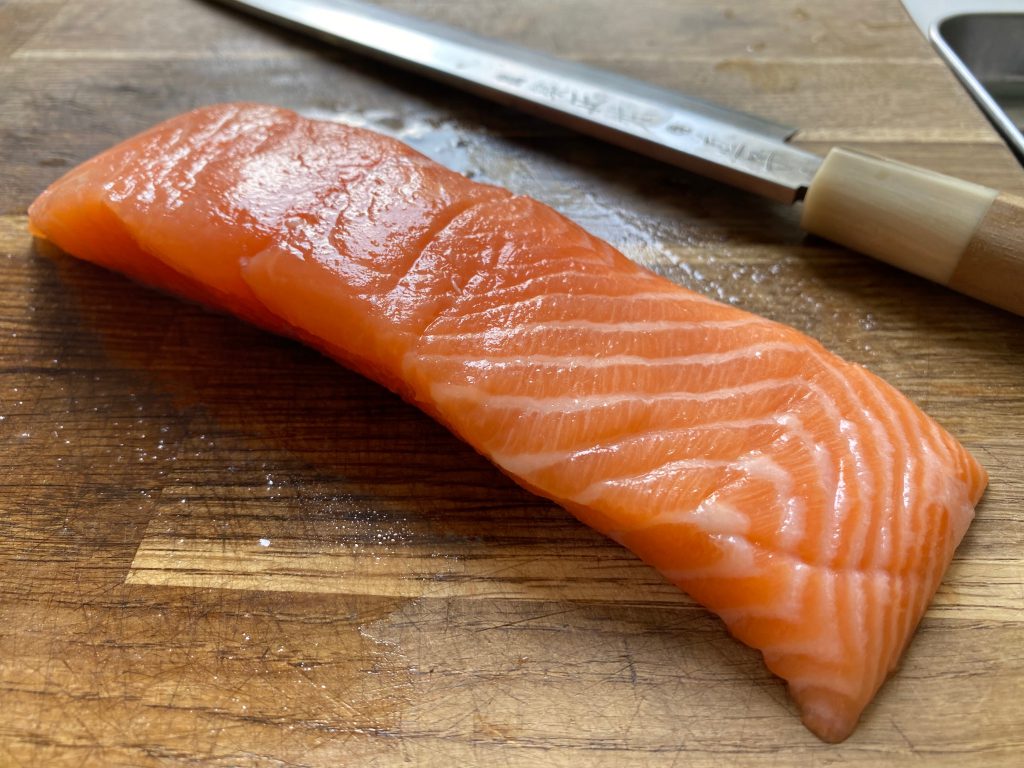 I think it's time to show up the actual photos of them!
Ta-da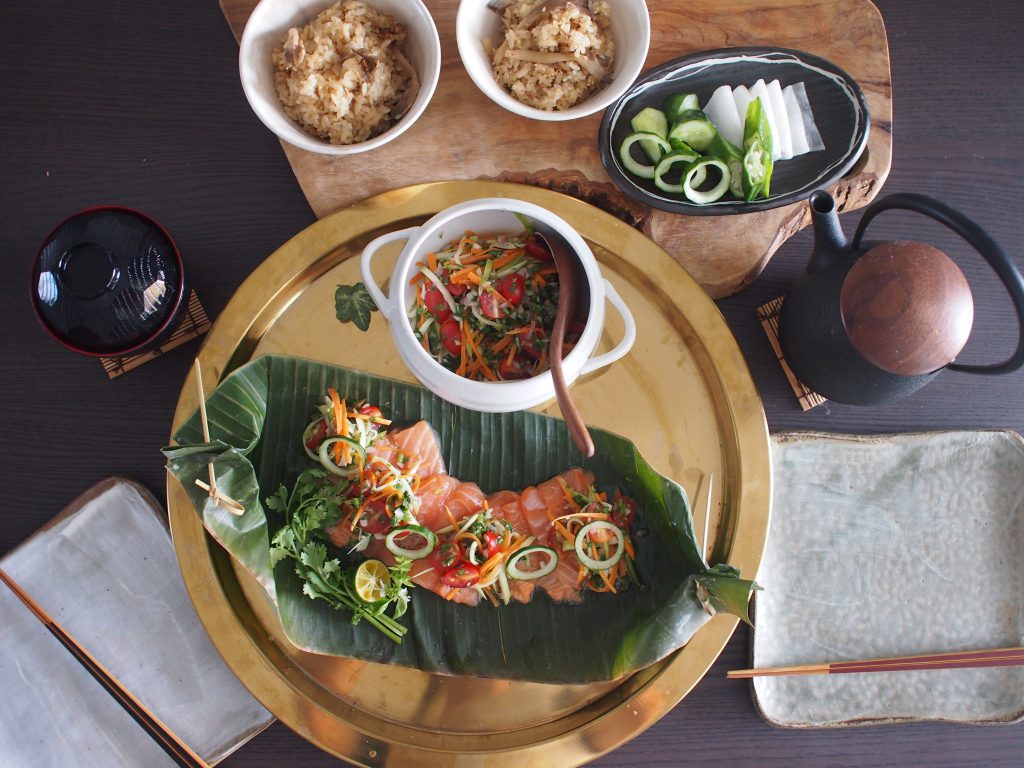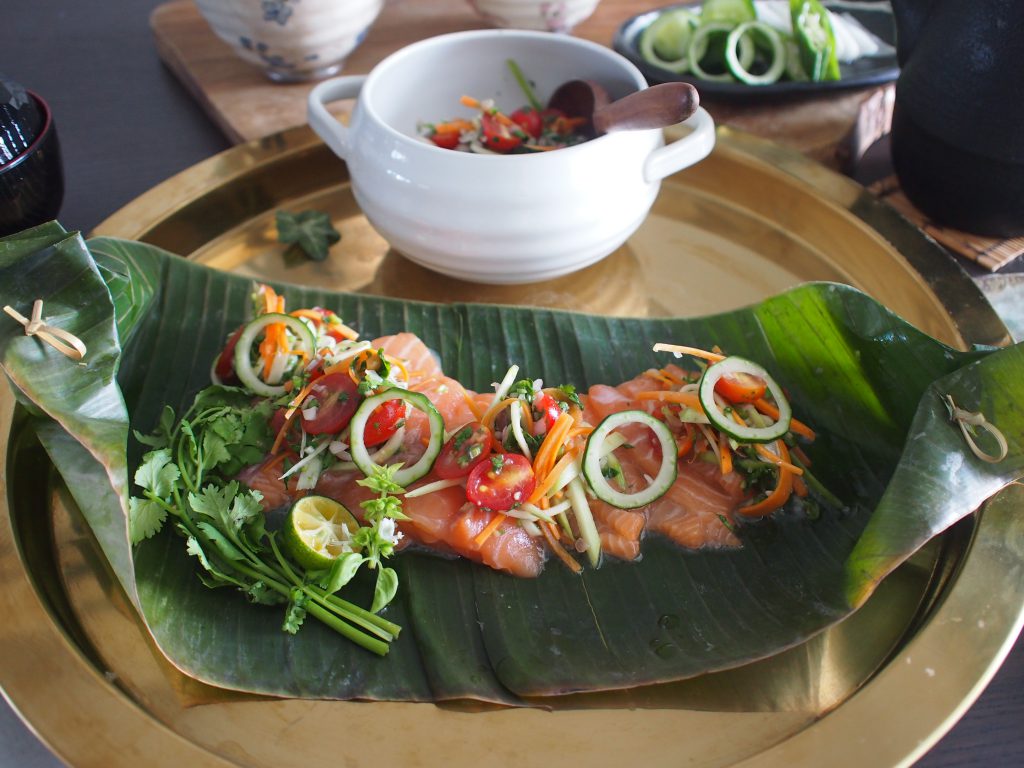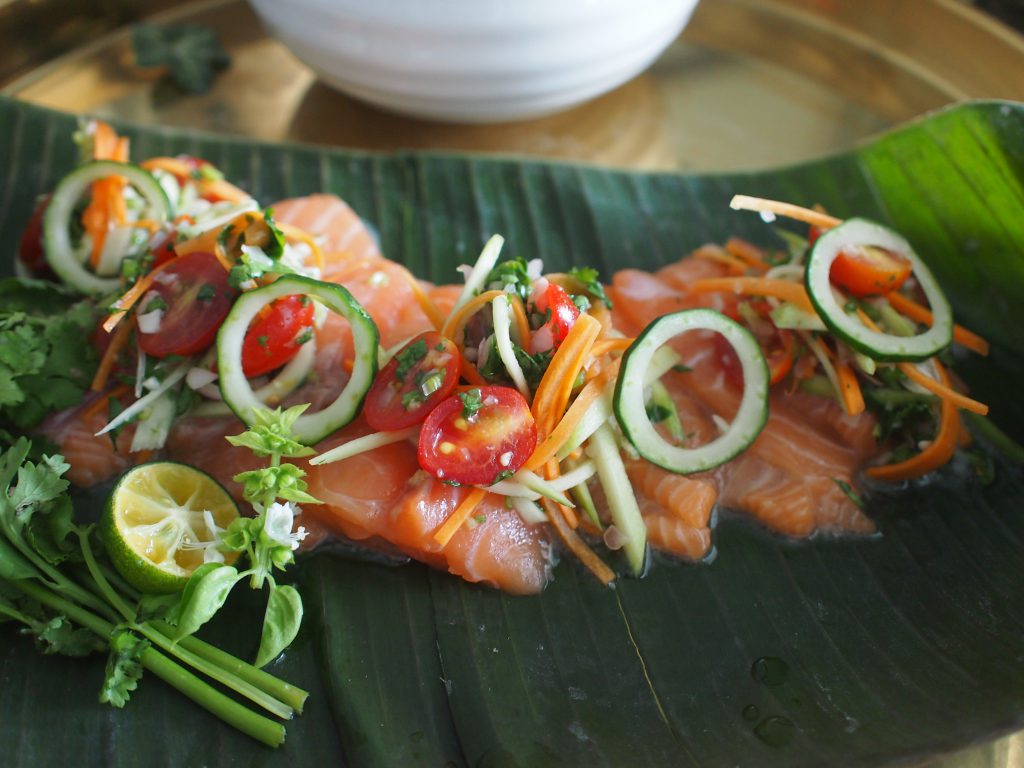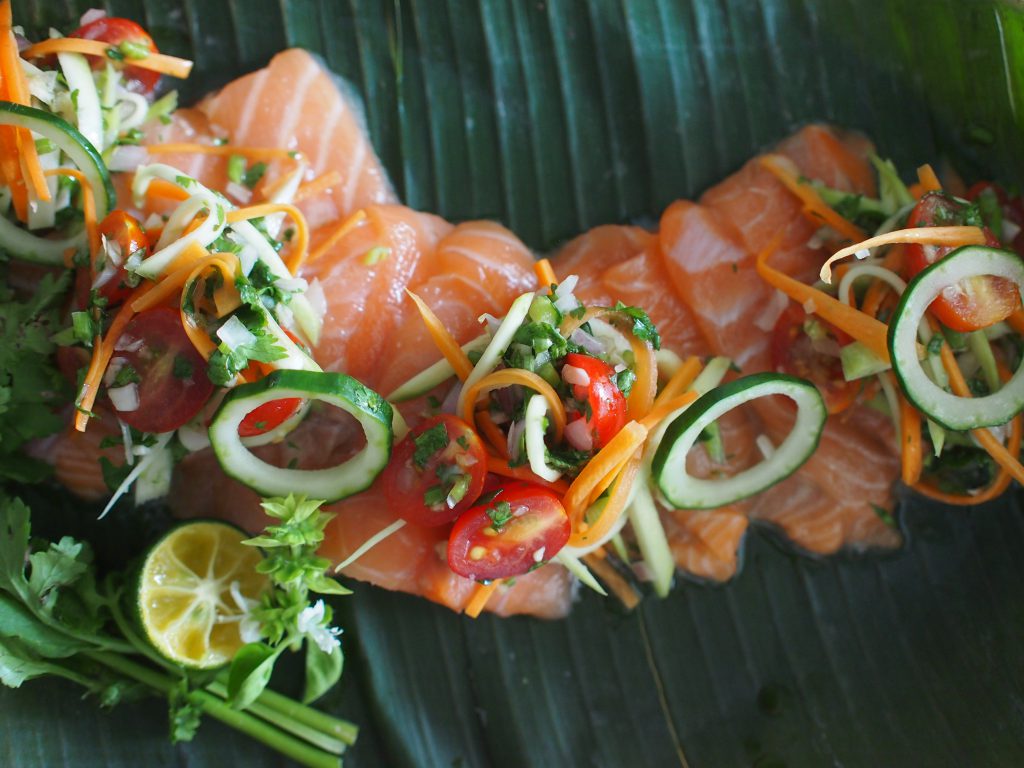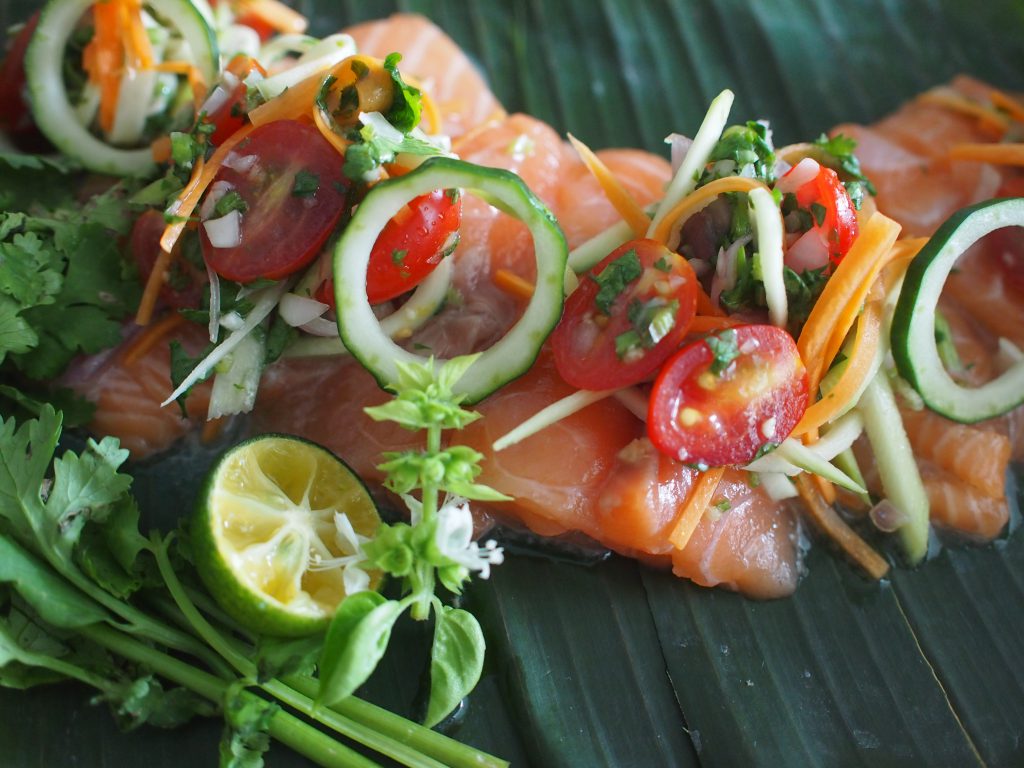 Generally people put the sliced red chilli in the dressing, however my sons are still young and not keen to eat such a powerful hot spices.
So I put mini tomato instead of red chilli, and actually that worked well adding nice natural sweet and sourness of tomato. The boys loved it.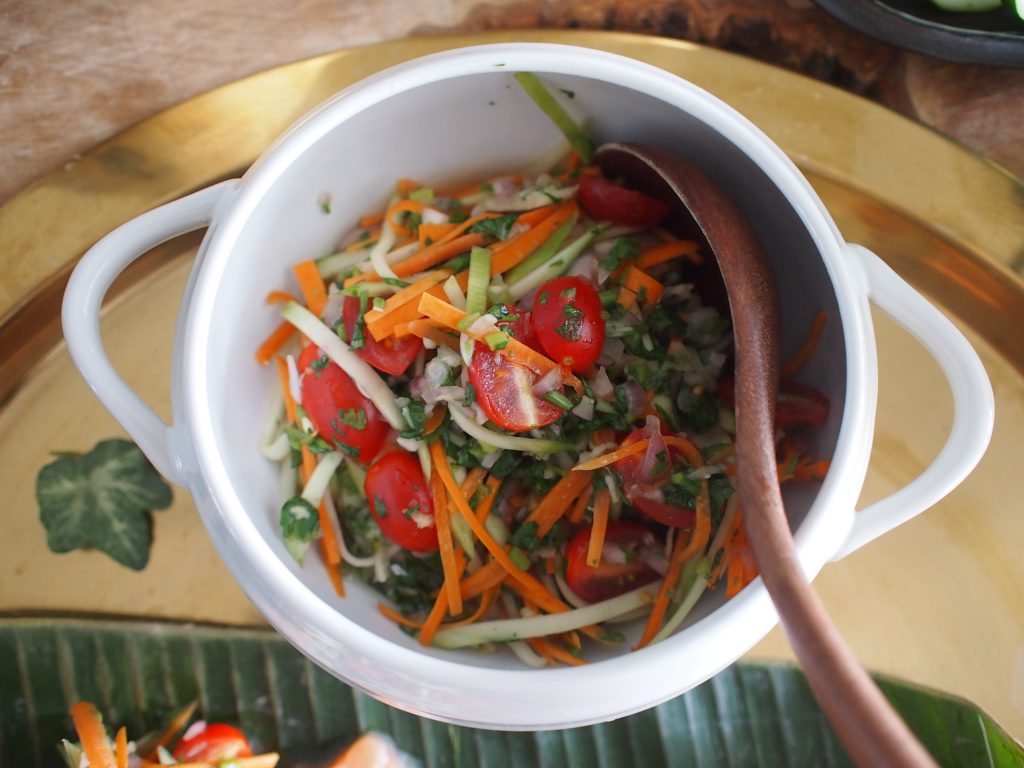 This is that Okowa.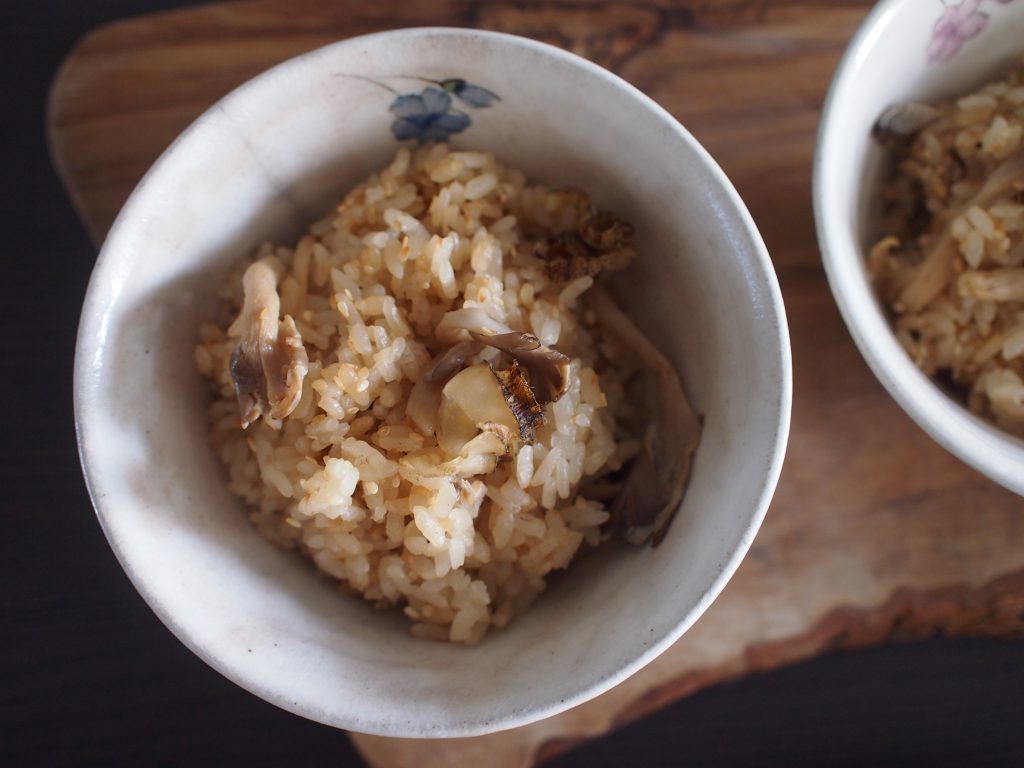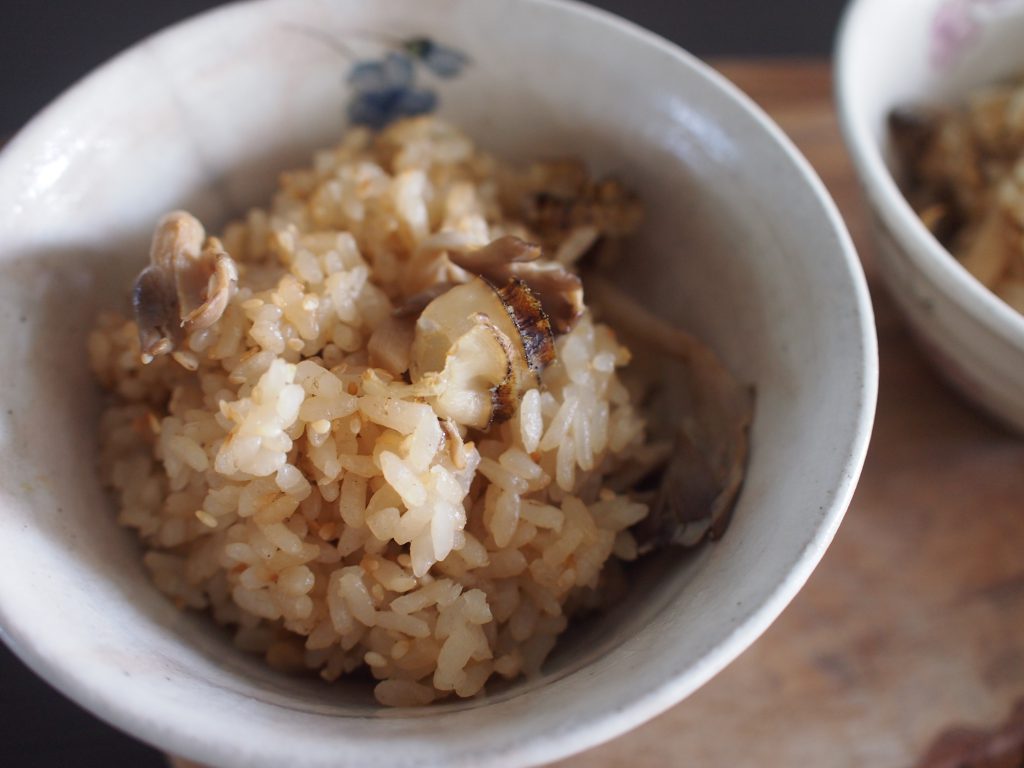 And homemade pickled vegetables which is called Tsukemono.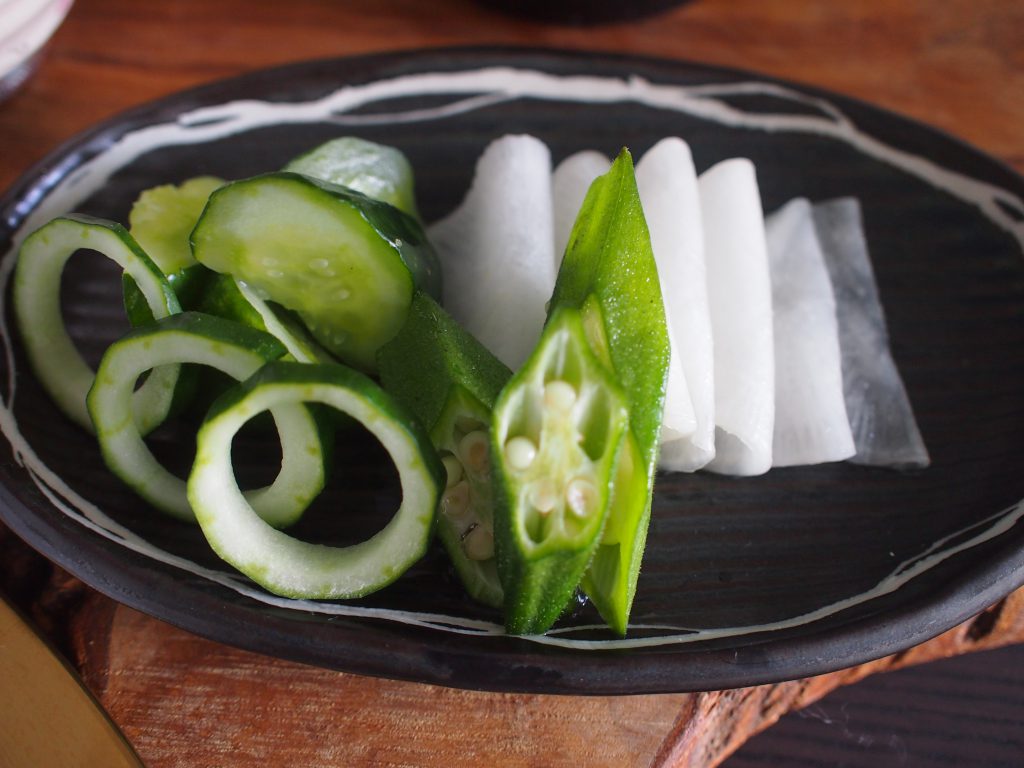 Ummm it's already Wednesday here.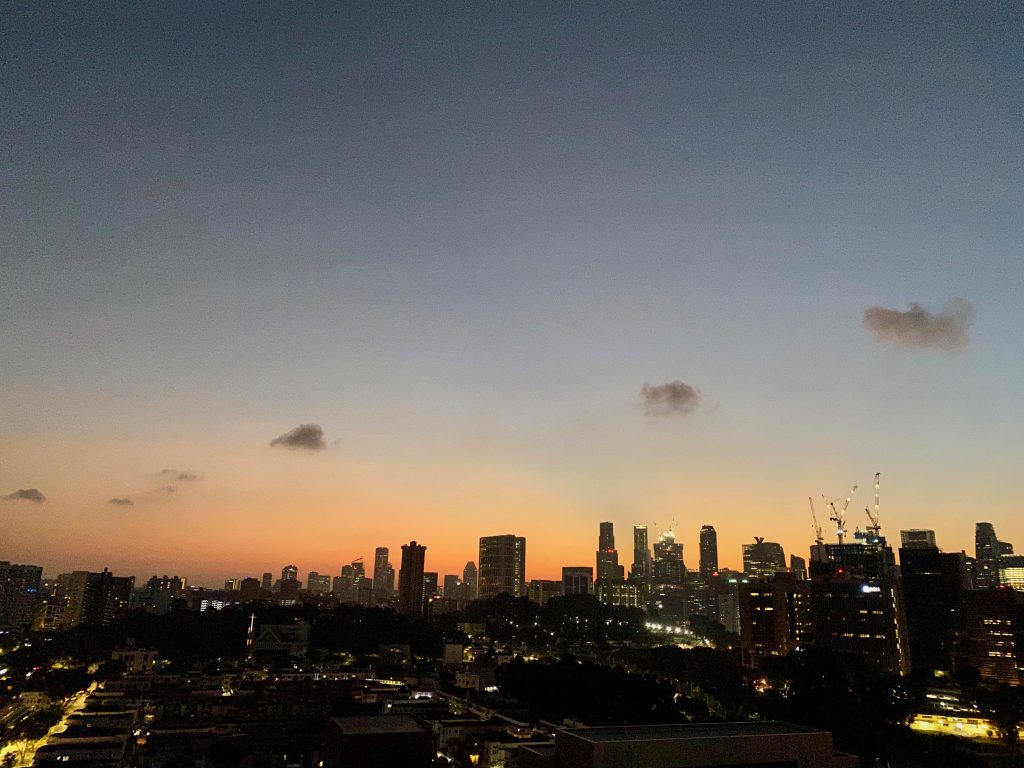 I wholeheartedly appreciated to live safely with my family.
That's tough time for everyone not only us, but please keep strong and be kind and helpful to other people around you.

With a love for you all.

Naoko xx