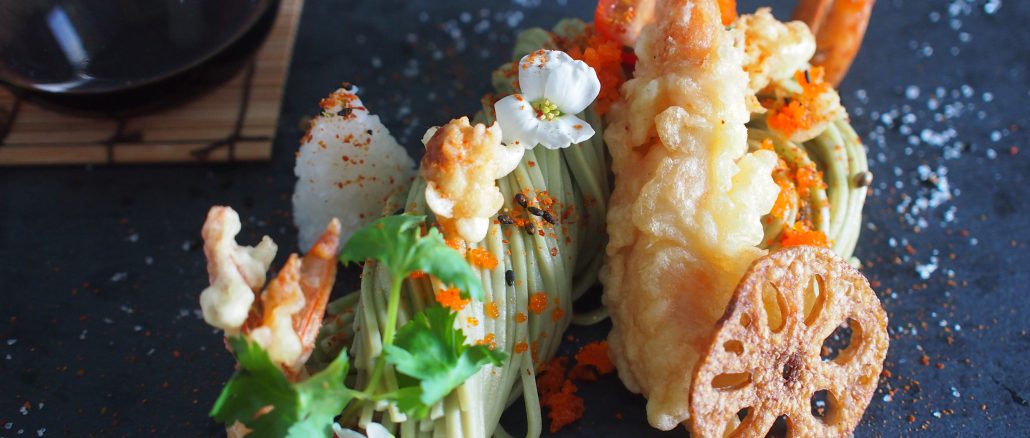 Hi everybody!
We hope you all are well and nobody would be suffered from uncertain situation in any countries.

This is just a post of sample of food presentation, like one page of food album.
The title is Prawn Tempura Green Tea Soba (Tsuke Soba).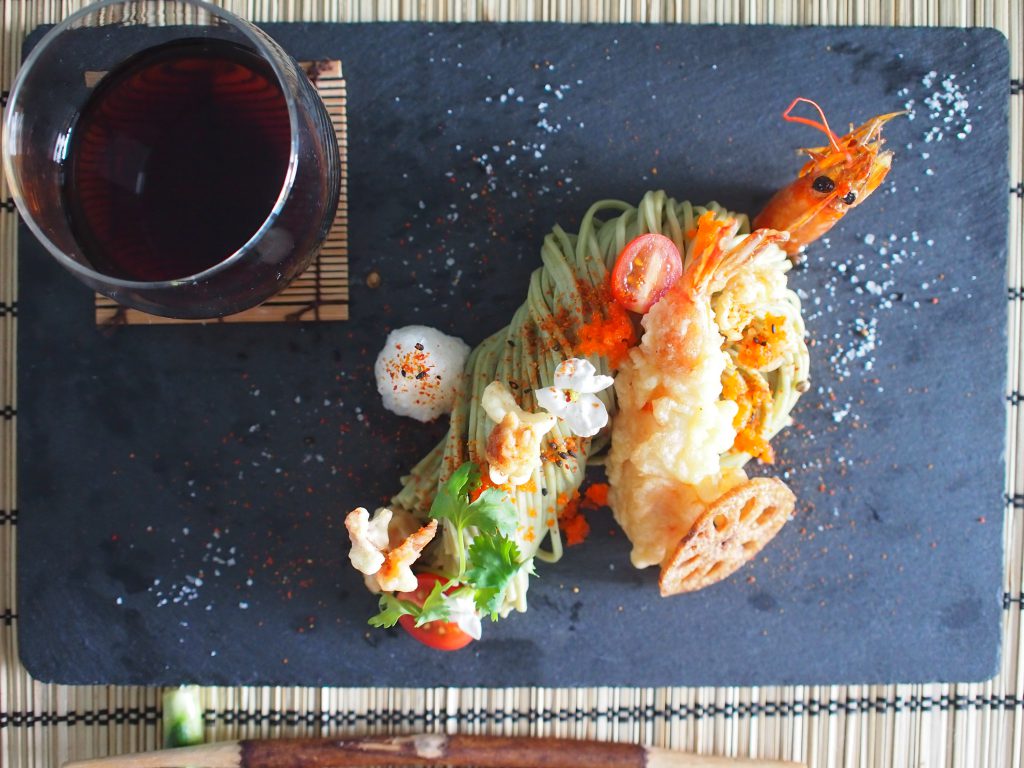 Of course, I never meant that this presentation suited home-style dish, however Tempura Soba is absolutely very much traditional Japanese food and staple for describing Japanese cuisine.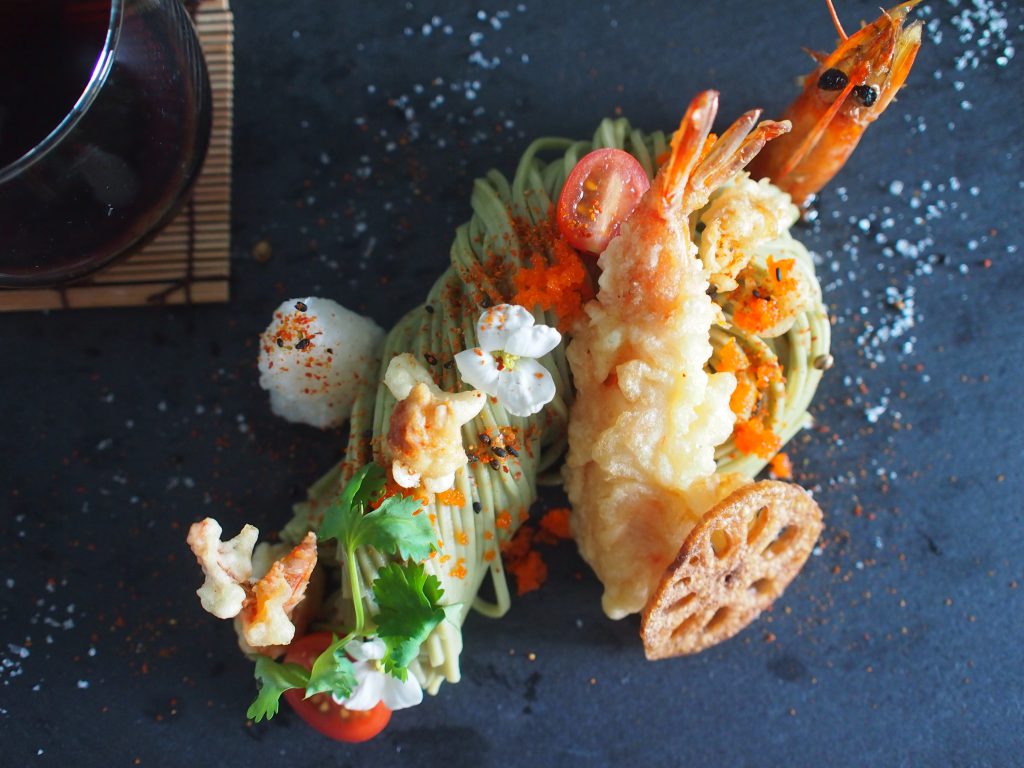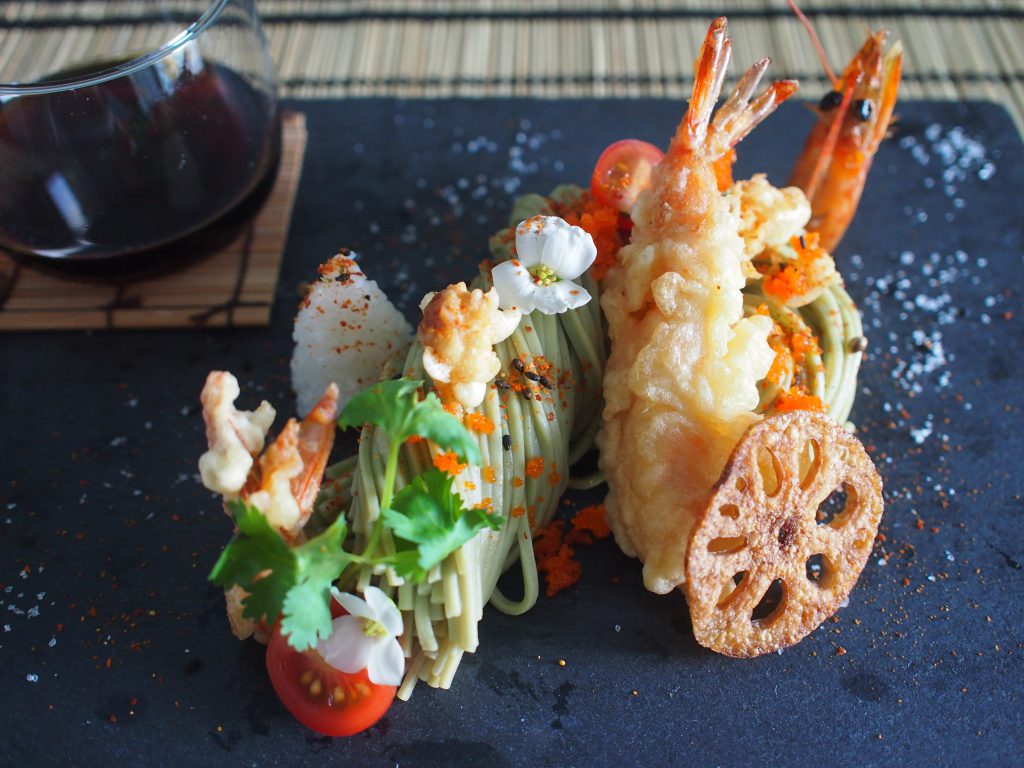 Also, the green tea soba which is called Cha (literally means green tea) Soba is pleasant and I like the slight bitter flavour, which makes my palate feel fresh.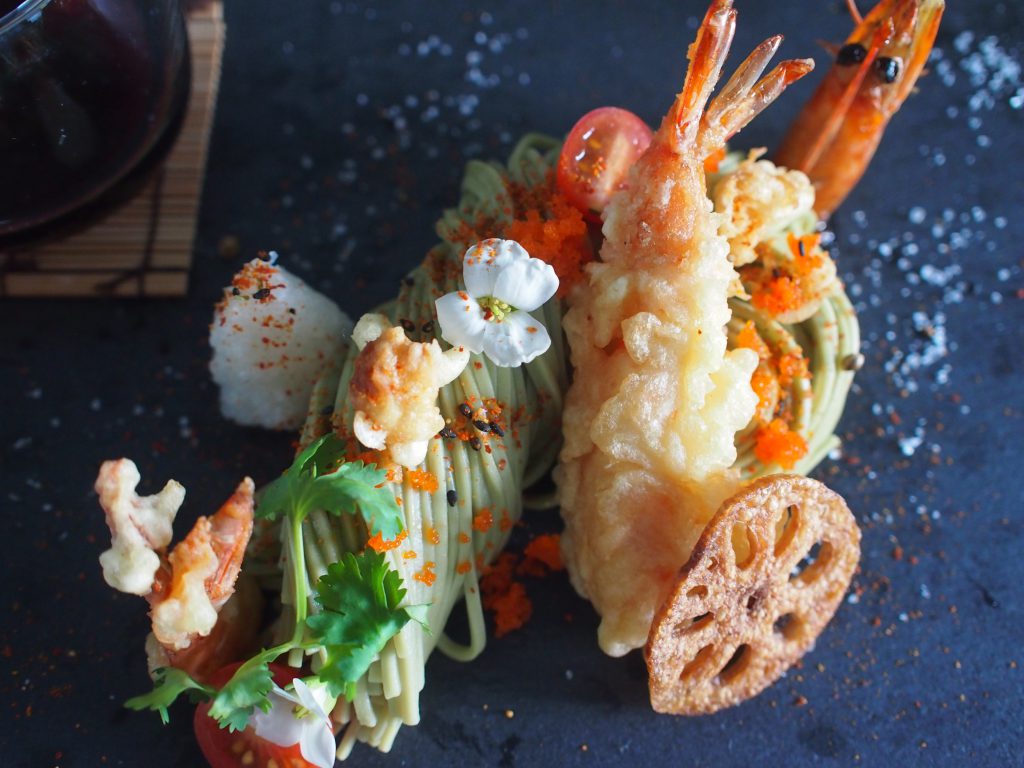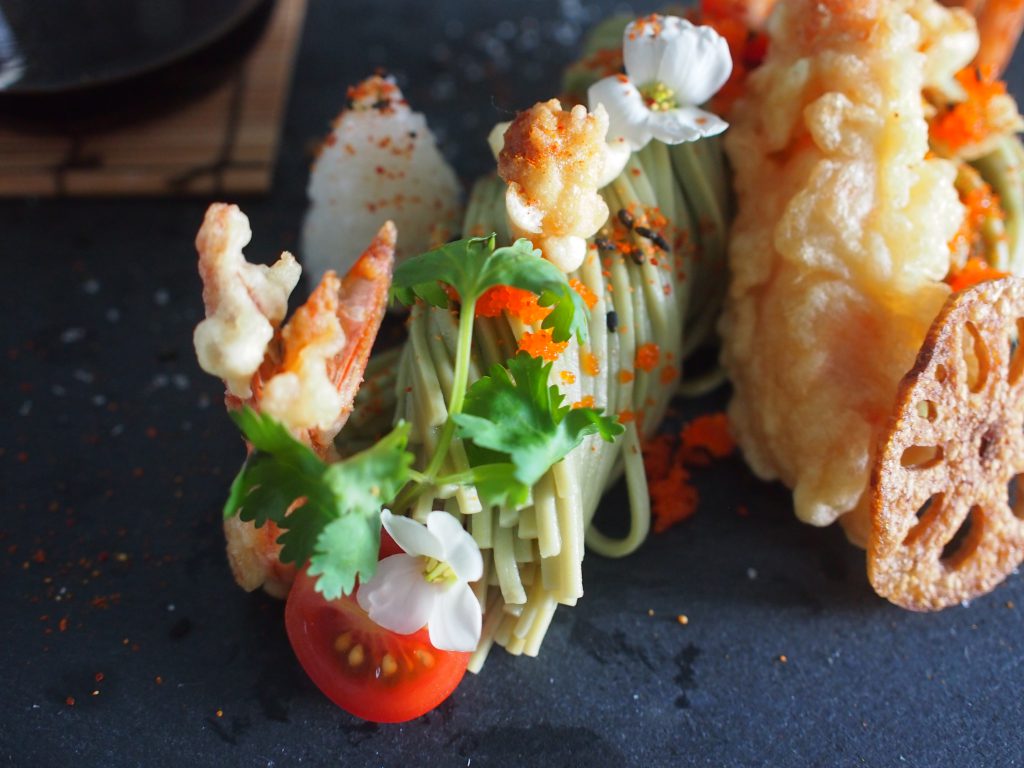 Beautiful colour isn't it.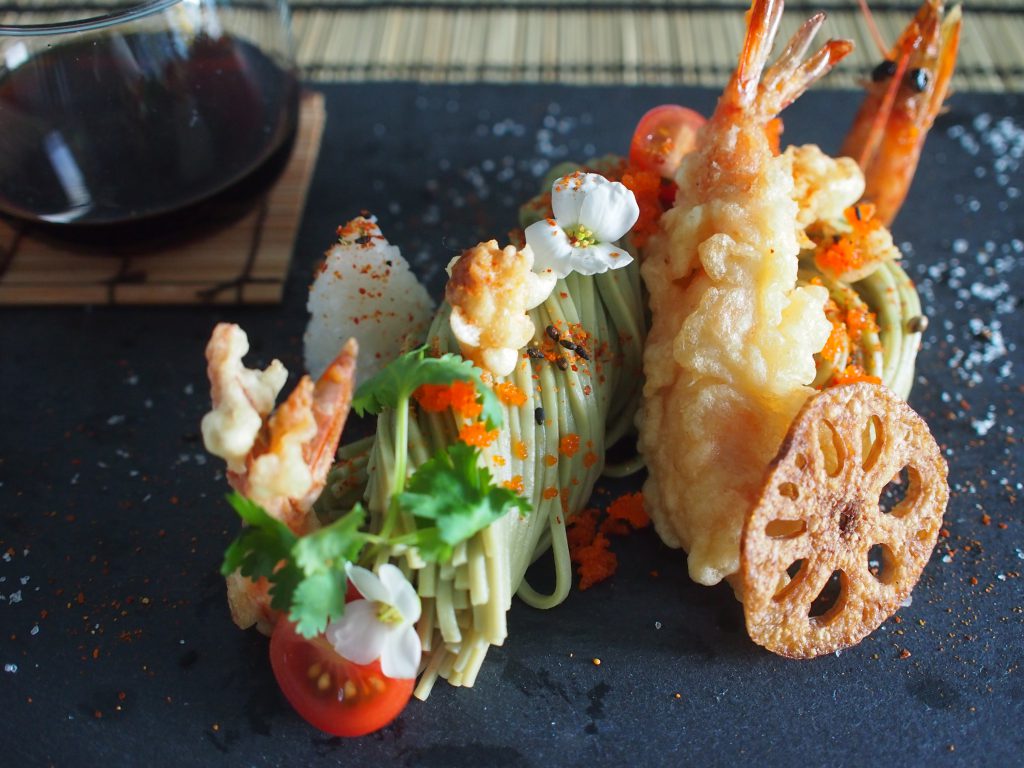 Of course, in my Tsuke (dipping) Soba menu, grated Daikon (mooli) is essential. Just dissolve in the dipping soup.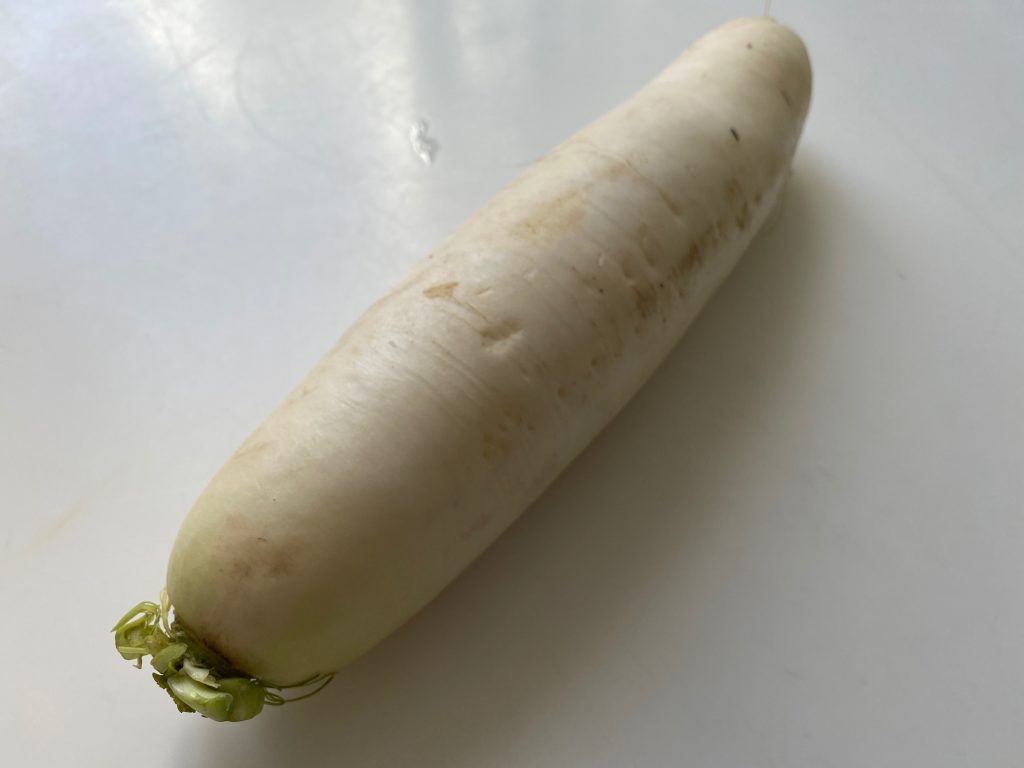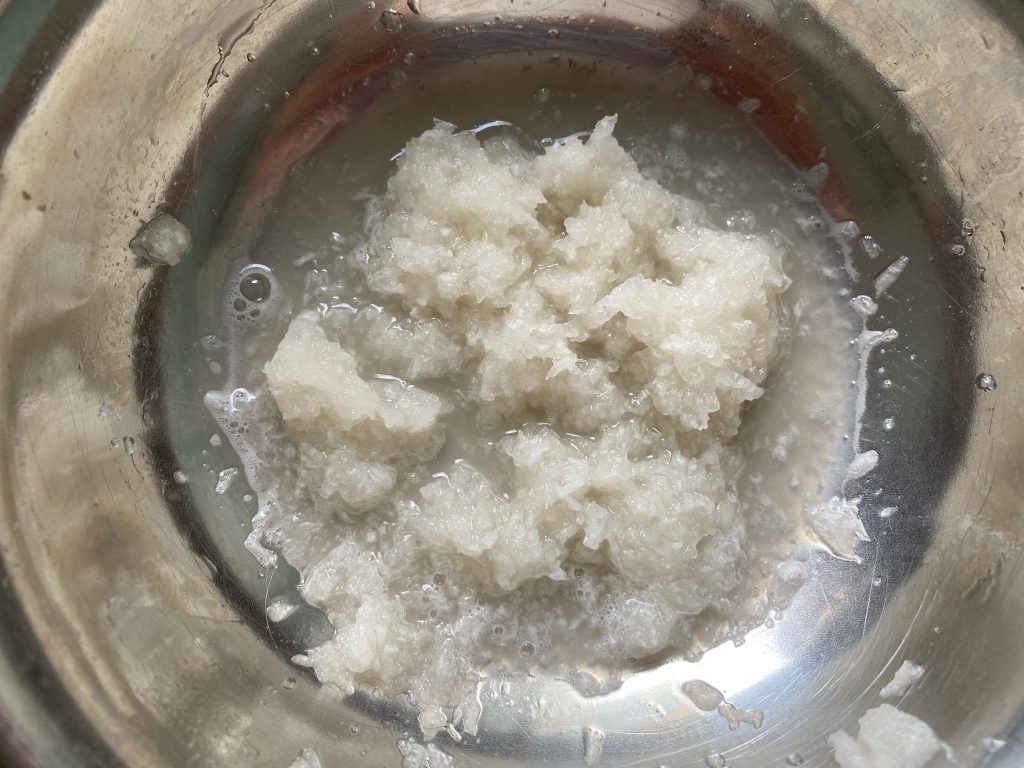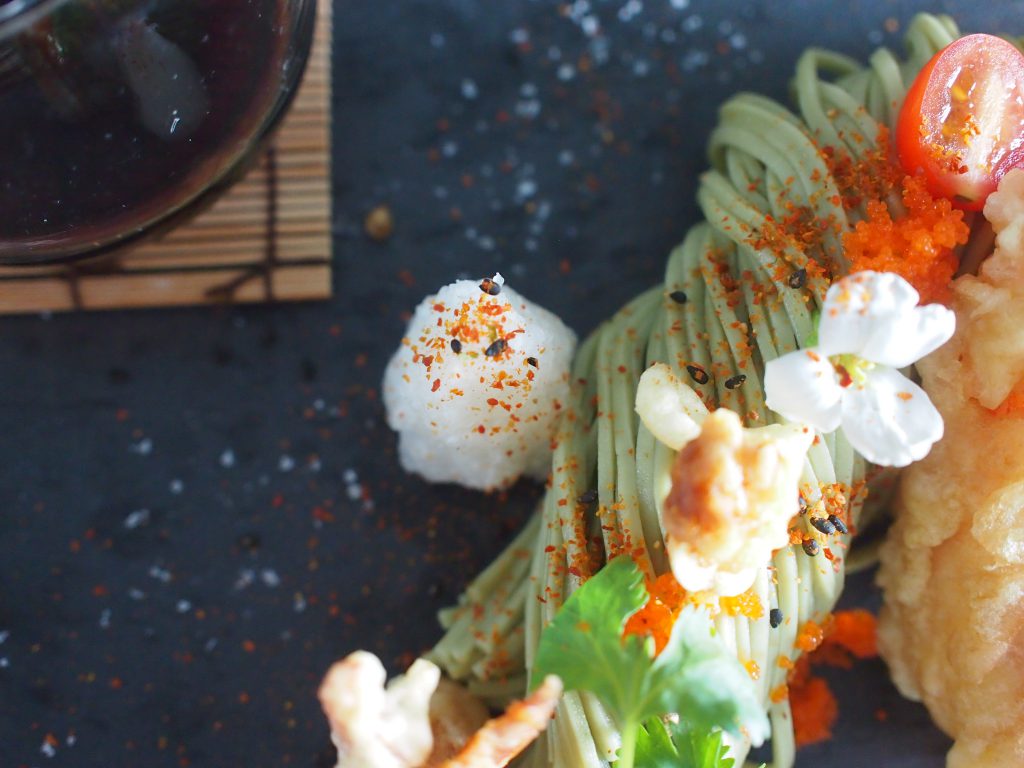 The little bit hot and tangy taste of raw Daikon matches taste of sweet savoury dipping soup perfectly.

Lastly we are going to posting an extra photo of ingredients.
It's Friday here, how uplifting!

Have a wonderful and fulfilled weekend, everybody.

Naoko xx