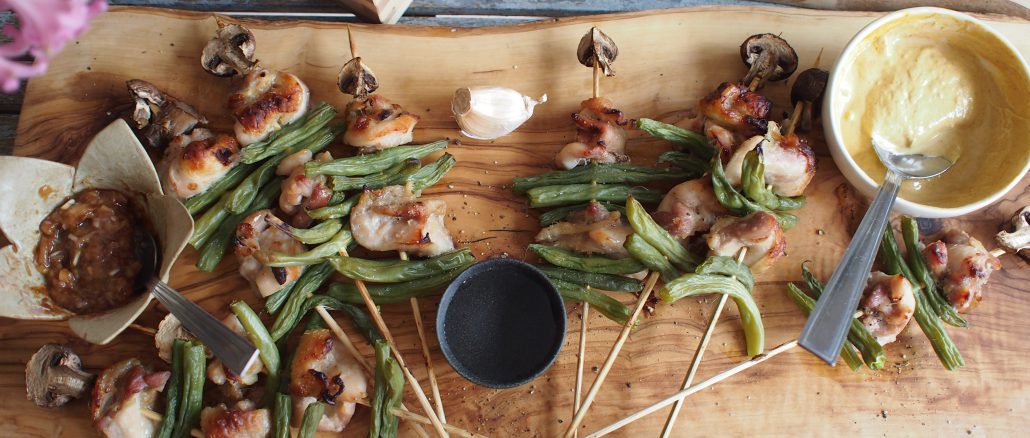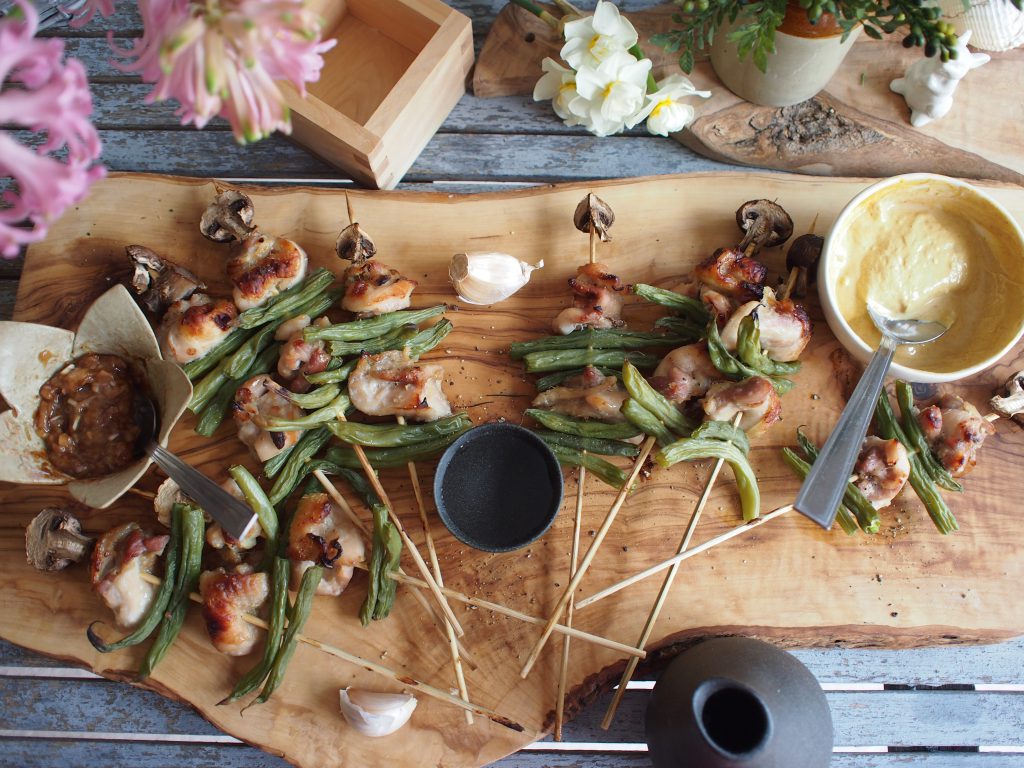 Did you know the spring is a particularly popular season for Japanese people? They includes me love Ohanami (a picnic/party under cherry blossoms) and it's the typical style to bring Yakitori in their food containers.

To grill chicken might sound like simple cooking but to be honest, I don't think so, because if you grill the chicken for long time, the flesh would be dried and loose the moist and taste, which is not pleasant.

But please don't worry, I never have meant to make you hesitant to try making Yakitori. I would like to share a little tip for making a perfect Yakitori at your home!

The biggest key is Salted rice malt which is called Shio Koji, which is typical Japanese condiment using a fermentation of rice.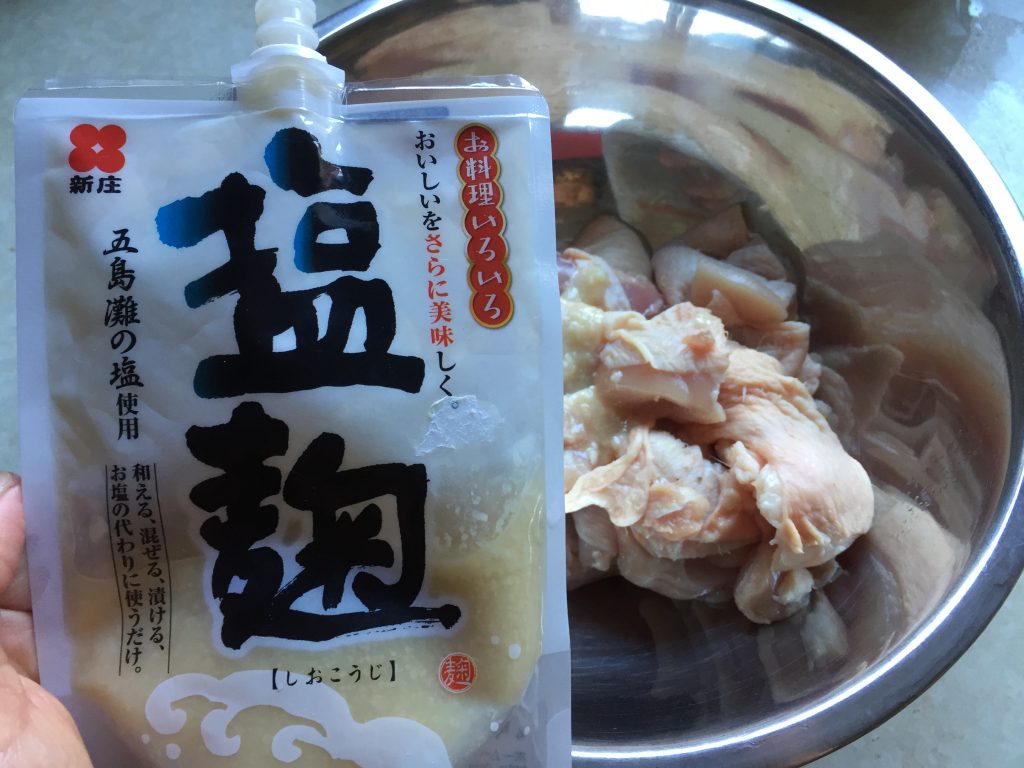 This is really effective to keep the moist of chicken while grilling and also this makes any meats succulent and juicy surprisingly.

If you get this magic condiment, now you are almost a master for Yakitori!
Slice chicken and vegetables and put them on skewers together…then let them go off to the oven, just it!

Are you getting be intrigued for this fun and easy cooking?
My recipe is a step-by-step recipe using a lot of actual pictures.
Enjoy cooking!
I hope you would feel like having a Hanami at your table with your family/friens 🙂

Naoko xx