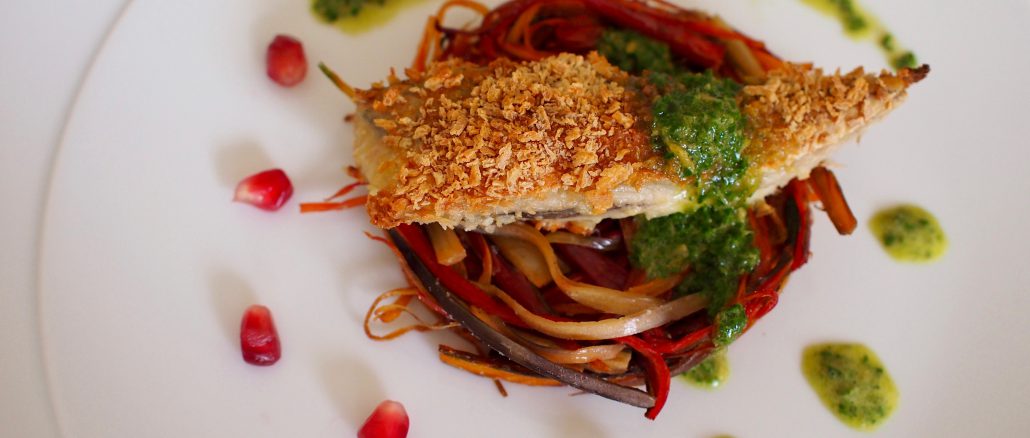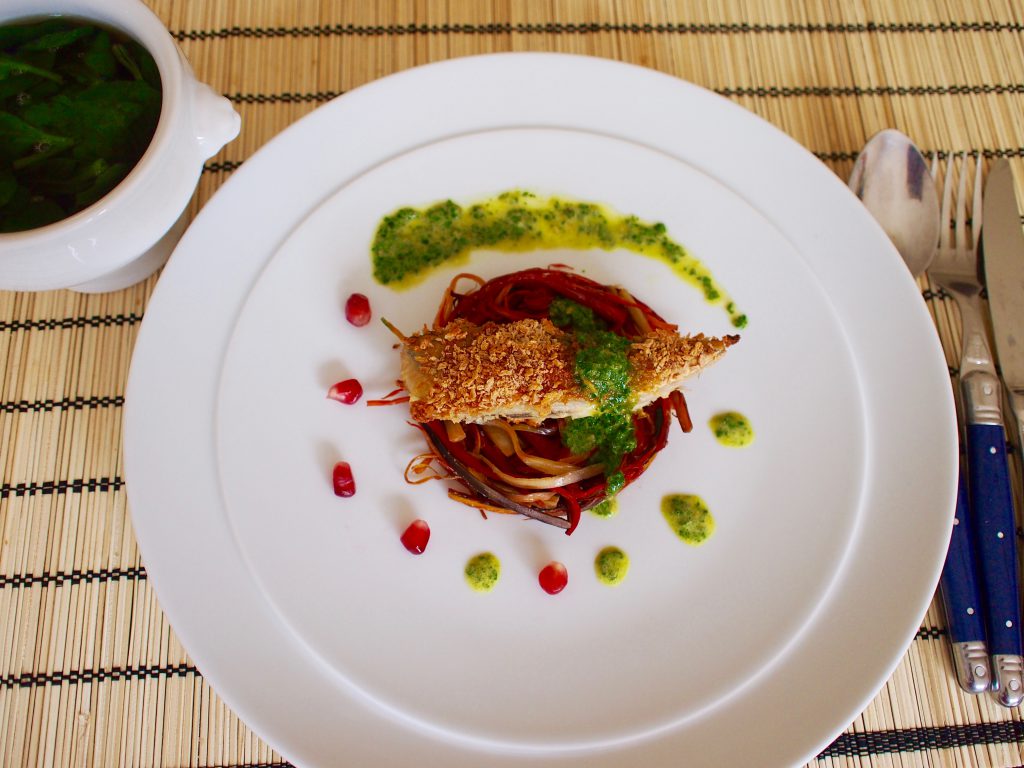 Hello everybody!
Today we are going to share another Japanese food which is called Kimpira.

Kimpira is one of the most well-known home-style dish in Japanese cuisine, I think.
Generally we use root vegetables like burdock (Gobou), carrot and lotus root, however there is no chance to get fresh burdock in Cornwall, so I alternatively used dried burdock that I bought in London instead.

Firstly we stir-fry these vegetables which are sliced finely with sesame oil and sea salt over high heat, then seasoned with soy sauce, Sake and Mirin.
That's taste is savoury and slight sweet, which is great.

I'm not sure why but people are keen to put Kimpira into their Bento box in Japan.
Funny, isn't it!

Then I made a harmony with Yuzu Miso marinated hake fillet which tastes Japanese citrusy but deep flavour of fermented Miso paste.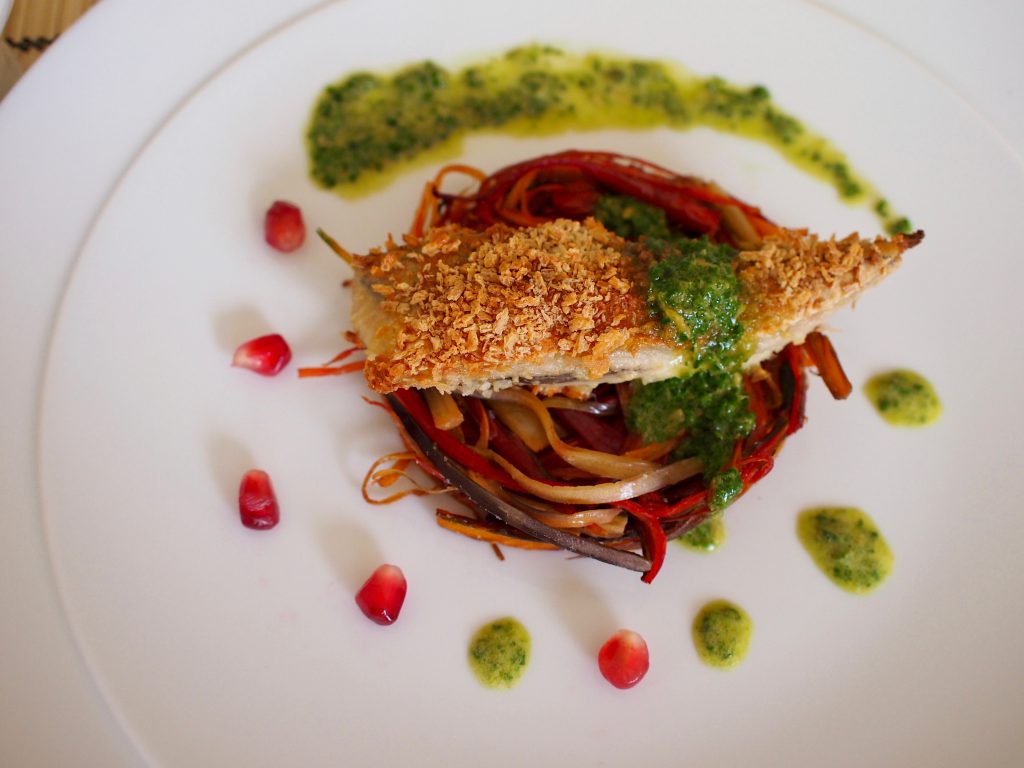 Oh boy, the seeds of pomegranate seemed like random, but let me excuse my excuse!
I have been pretty hectic recently for moving to Singapore in December, so that was my best at that moment. (True? Yes yes!)

Here, Truro, had blast of Brexit (leaving from EU) in beautiful town centre.

Thank you for visiting our website.
Hope you have had a great weekend.

Naoko xx