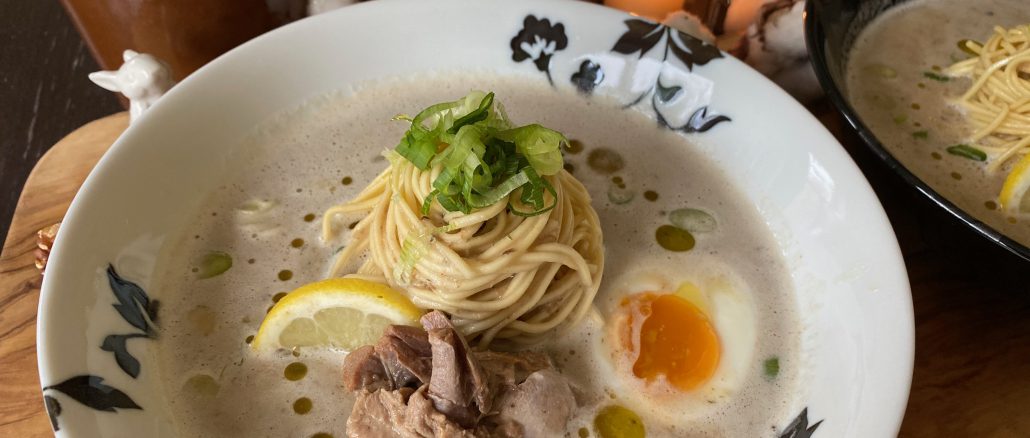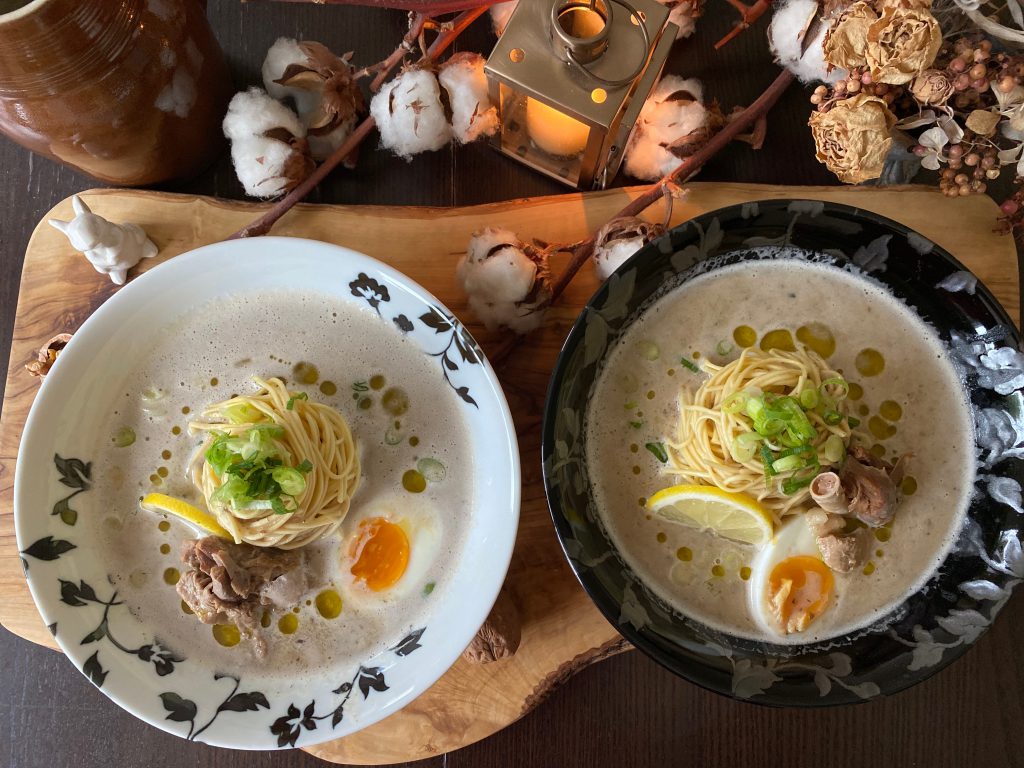 Hello everybody!

Our project to move to Singapore is just going on, going on…
"Keep Calm and Clean Up"

I've kept a tin of confit of duck produced in France which I bought at a local superstore in Brittany.
It was Saturday and I had three hungry boys (including my husband!) at home.
When I found this tin in my food storage, I was so excited to flash on an idea to invent a new food!

That was "Duck Confit, Porcini, White Truffle Ramen"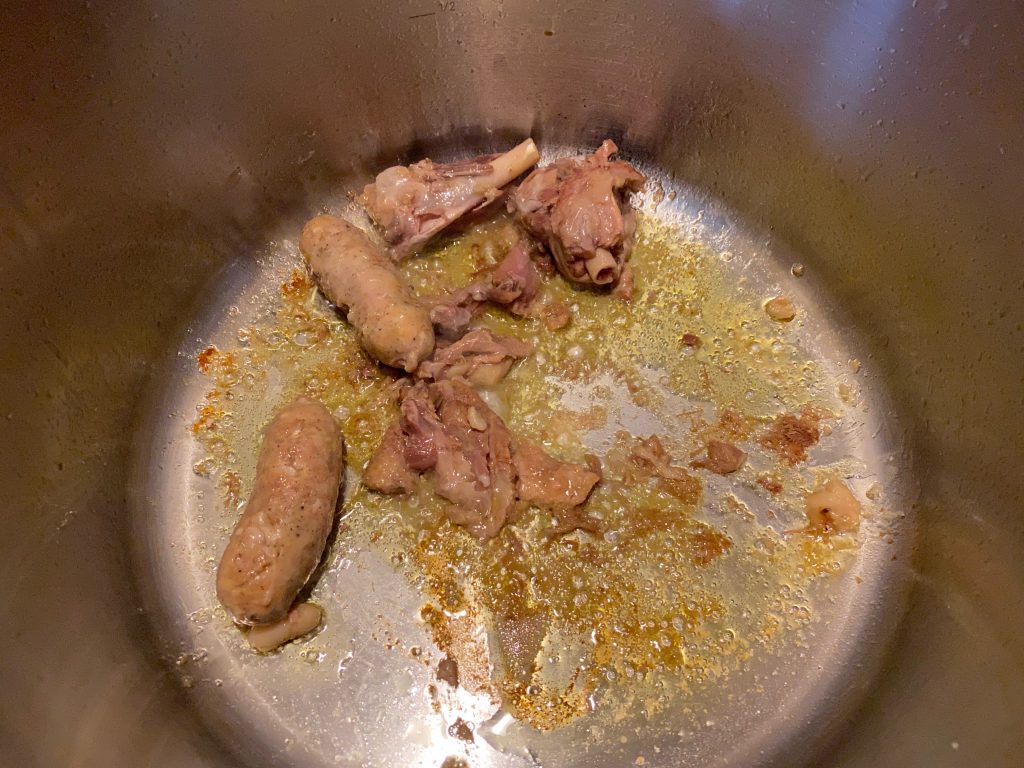 Made the broth using a pressure cooker.
After 30 minutes' pressure…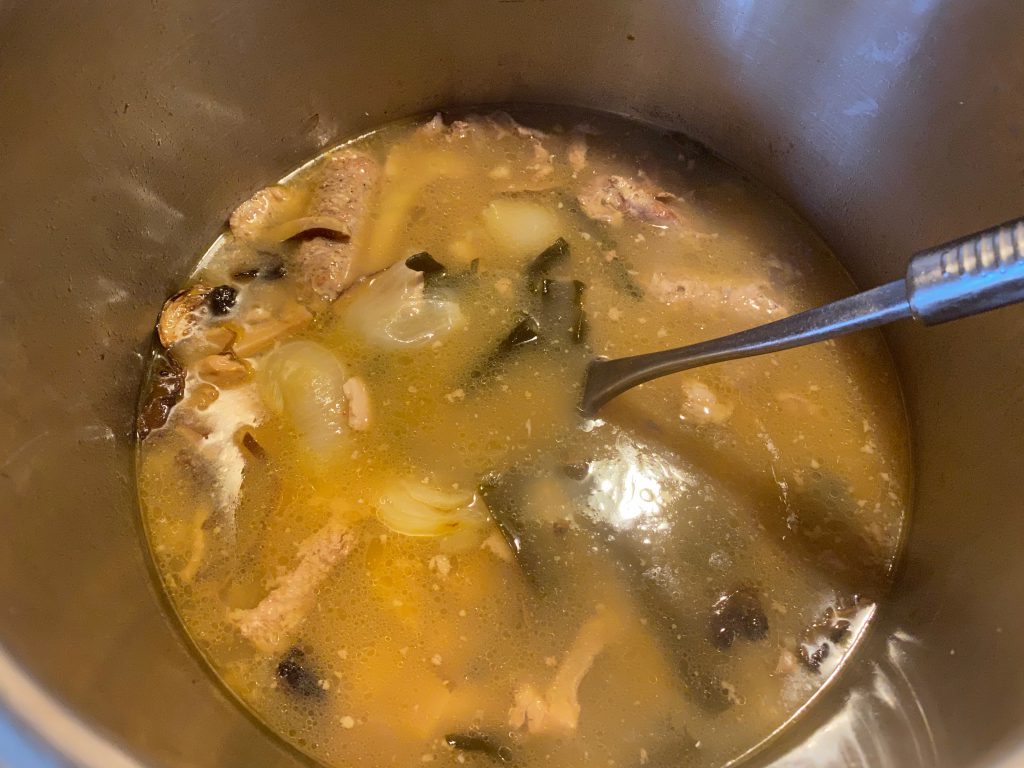 All ingredients are wilt completely in the pressure cooker, add a one teaspoon of seafood stock, then straight in a food processor for whizzing except any bones and lemon until the soup is thicker.
Make sure don't forget sieving!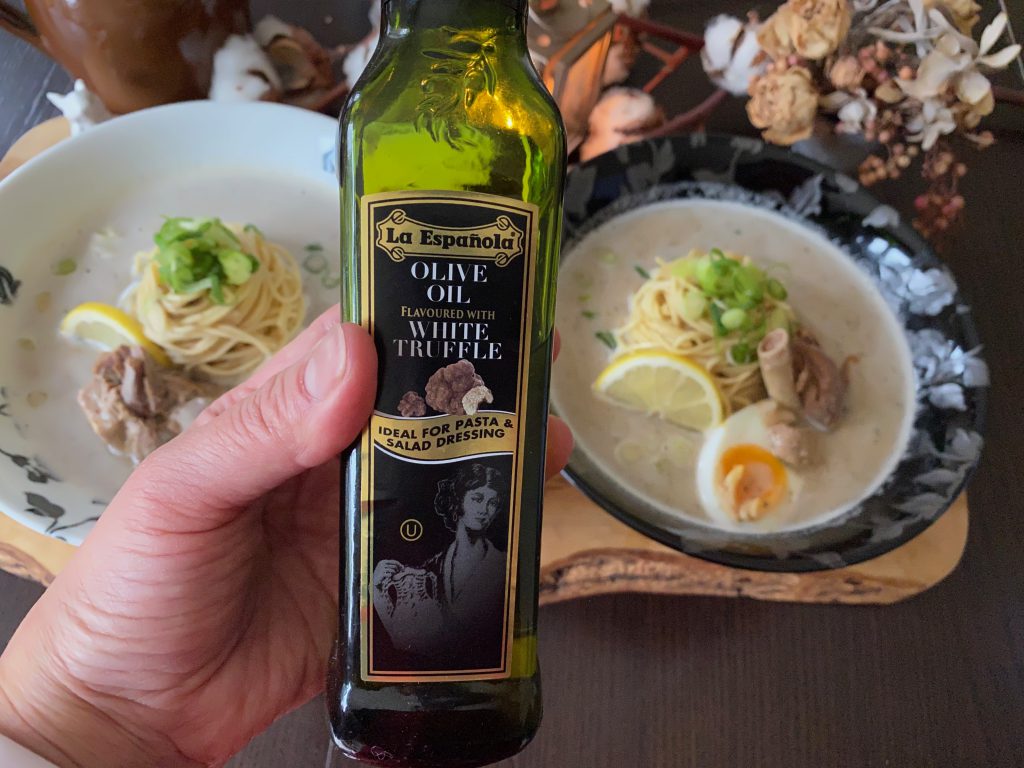 Just before serving, drizzle white truffle infused olive oil over.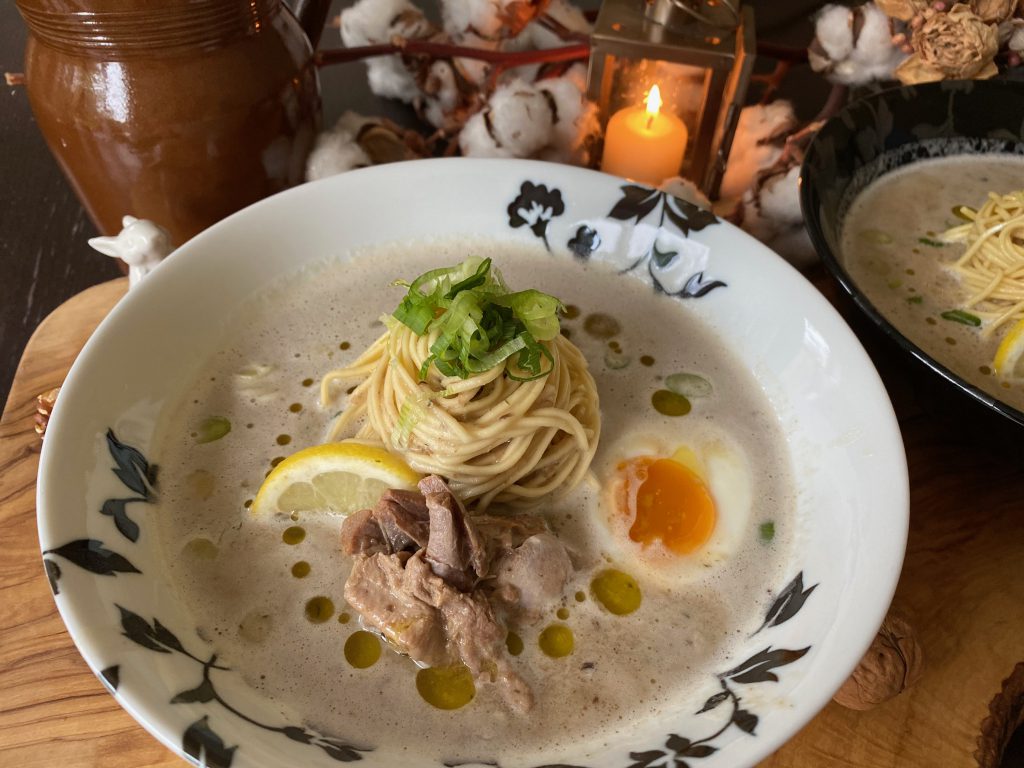 The soup is really rich and perfectly makes a fantastic harmony with noodles.
My husband who is a huge fan of authentic Ramen really loved that and actually said "Naoko, you can sell this Ramen honestly!"
Not feel bad, eh?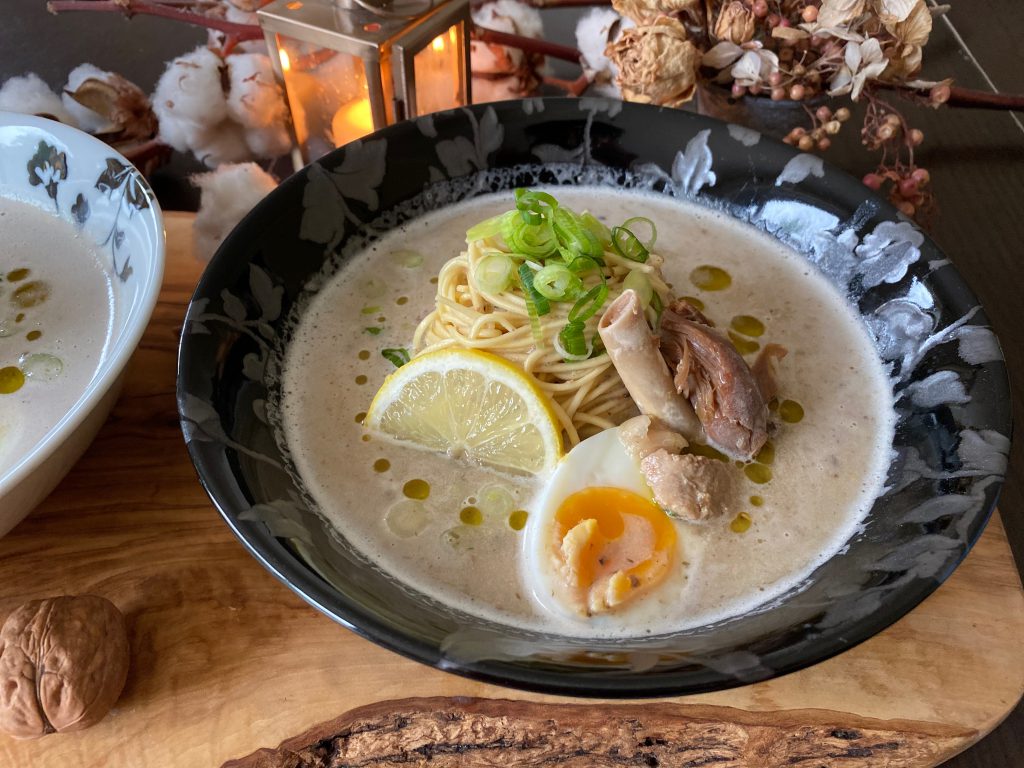 How is your weekend going?
Wishing you full of fun in this autumn.

Thanks for visiting our website!

Naoko xx