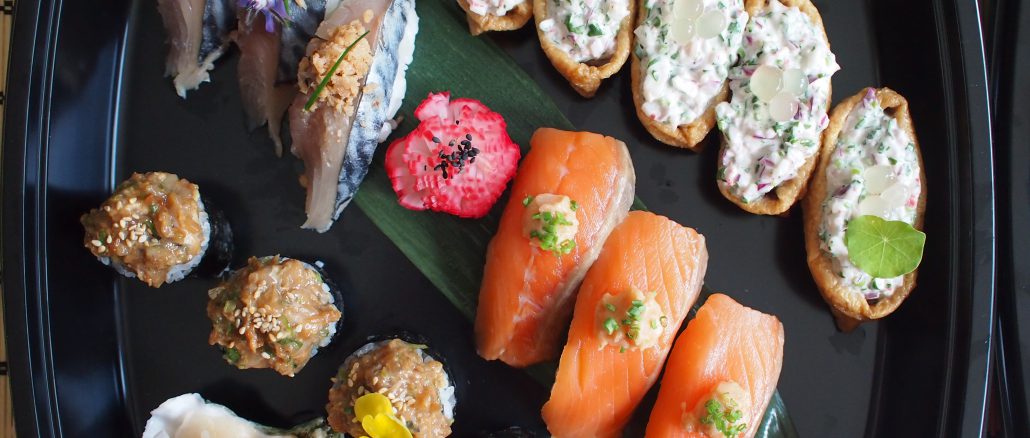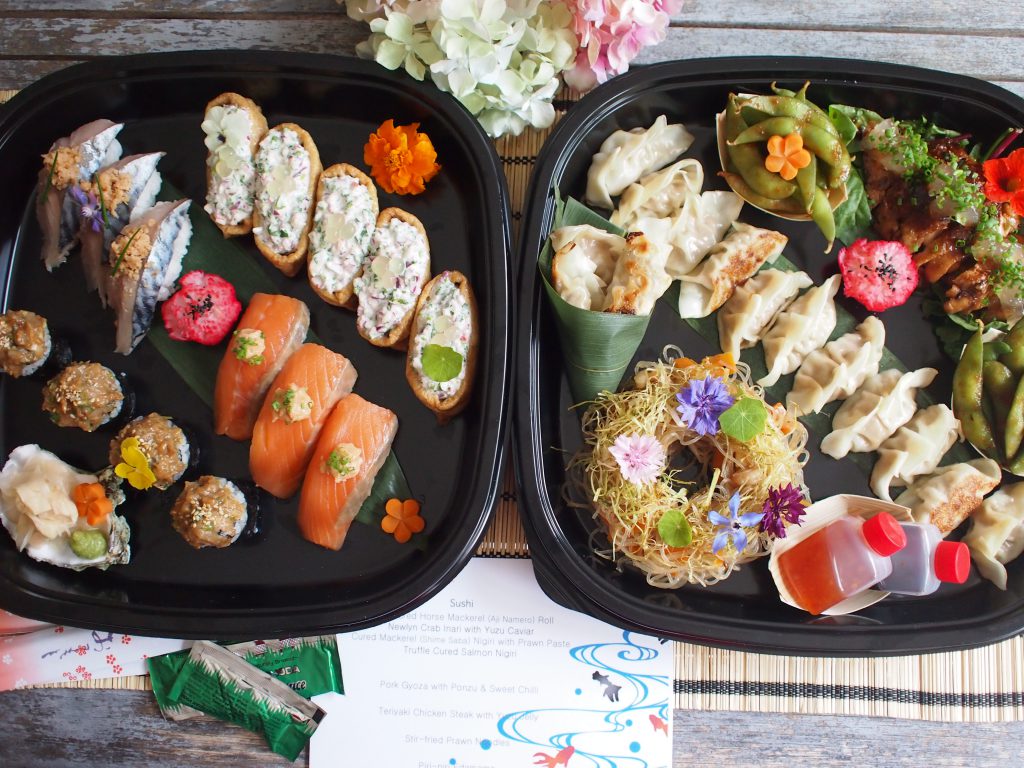 Today, we made these Japanese food boxes for our regular customers who has supported us for long time.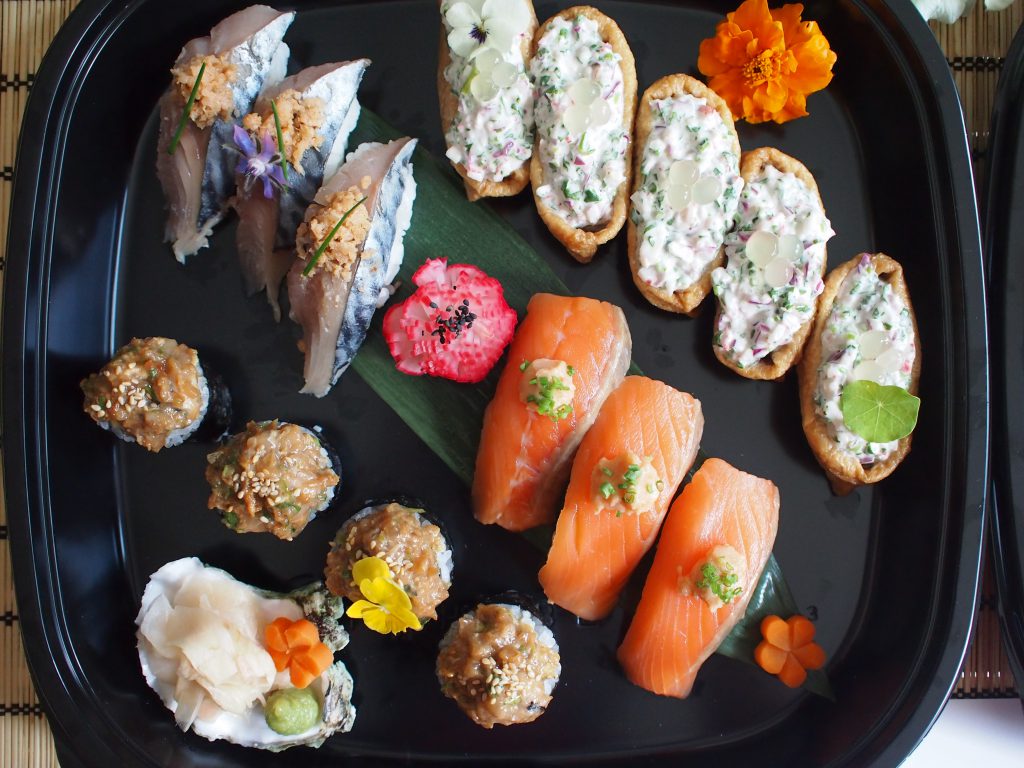 My sushi is Edo-mae Style which originated in Edo (old name of Tokyo).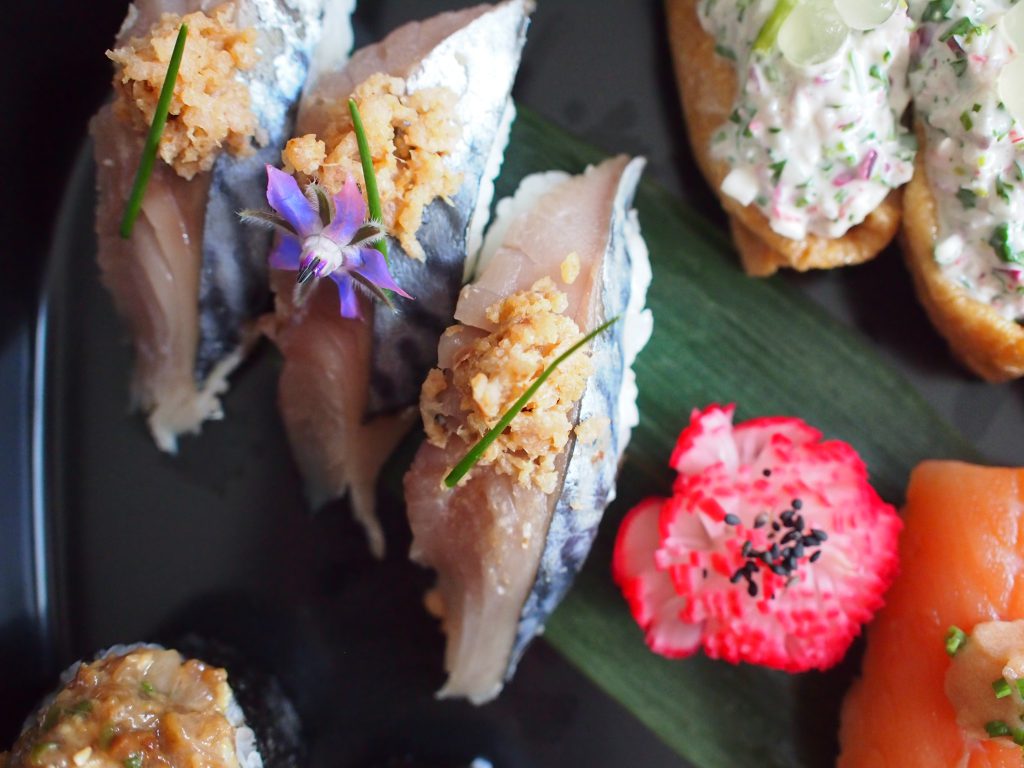 Cured mackerel (Shime-saba) with prawn paste (Ebi Soboro)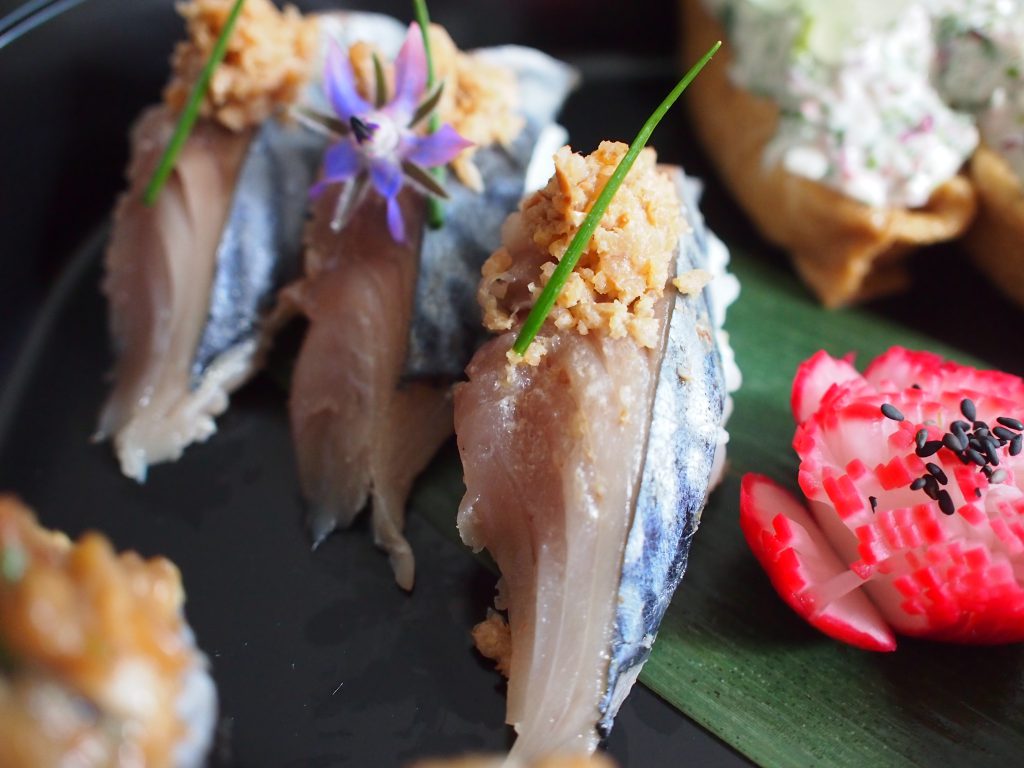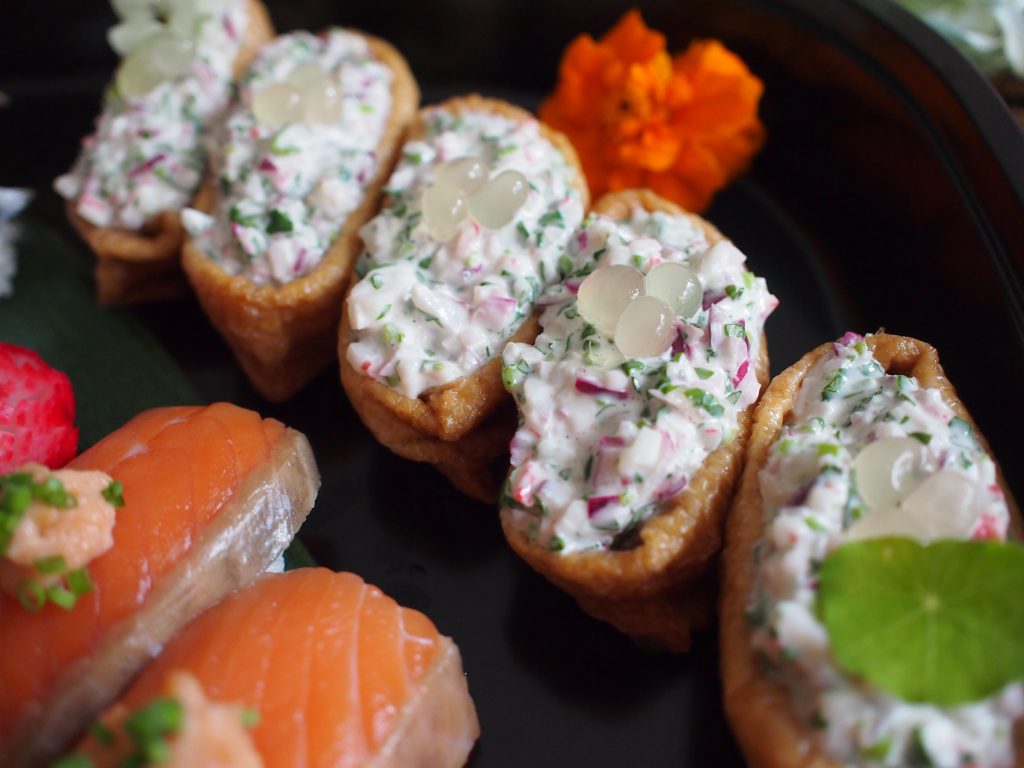 Newlyn Crab Inari with Yuzu Caviar
The Yuzu Caviar is homemade and made of agar and Yuzu juice.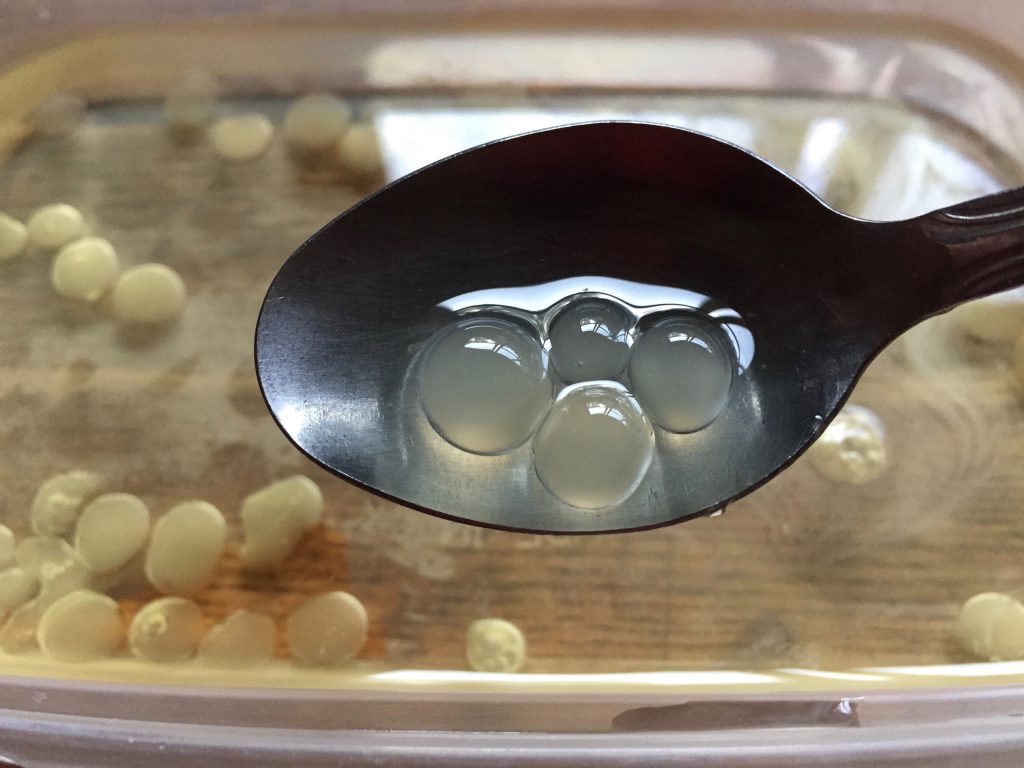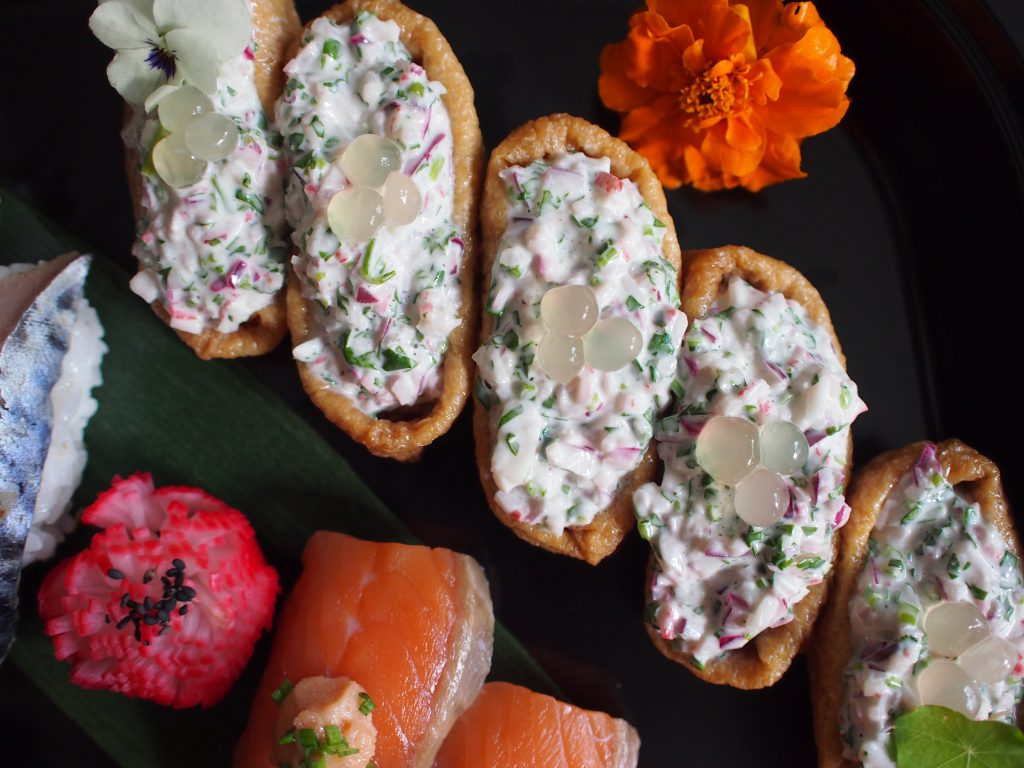 Miso cured Horse Mackerel (Aji Namero) Roll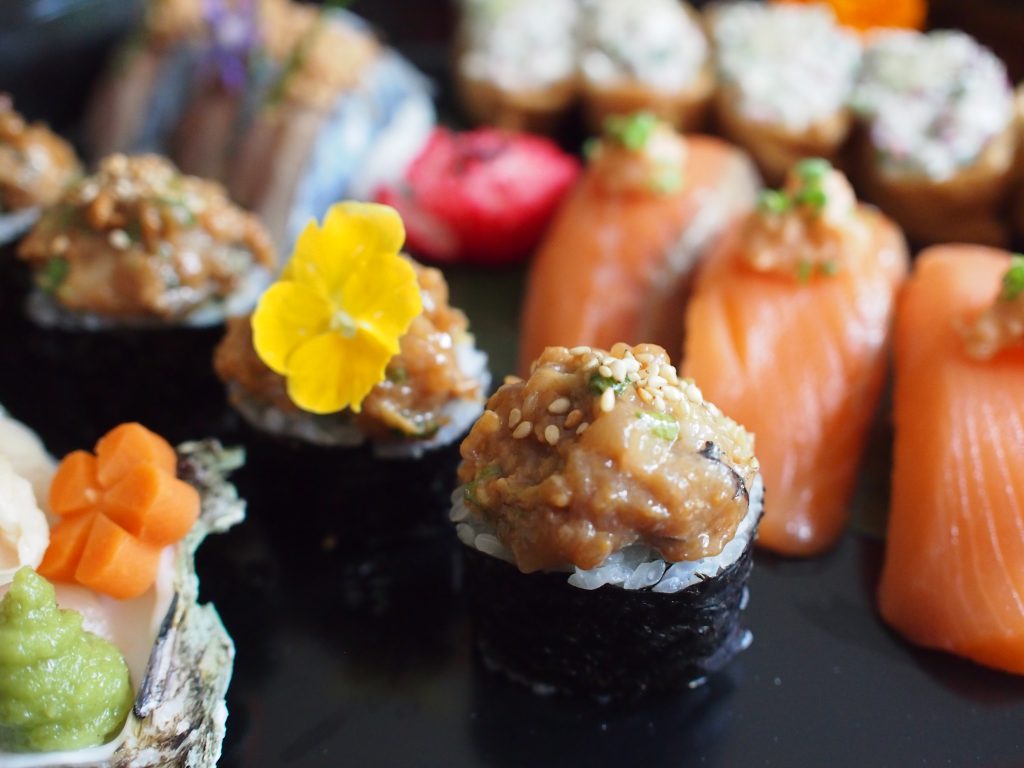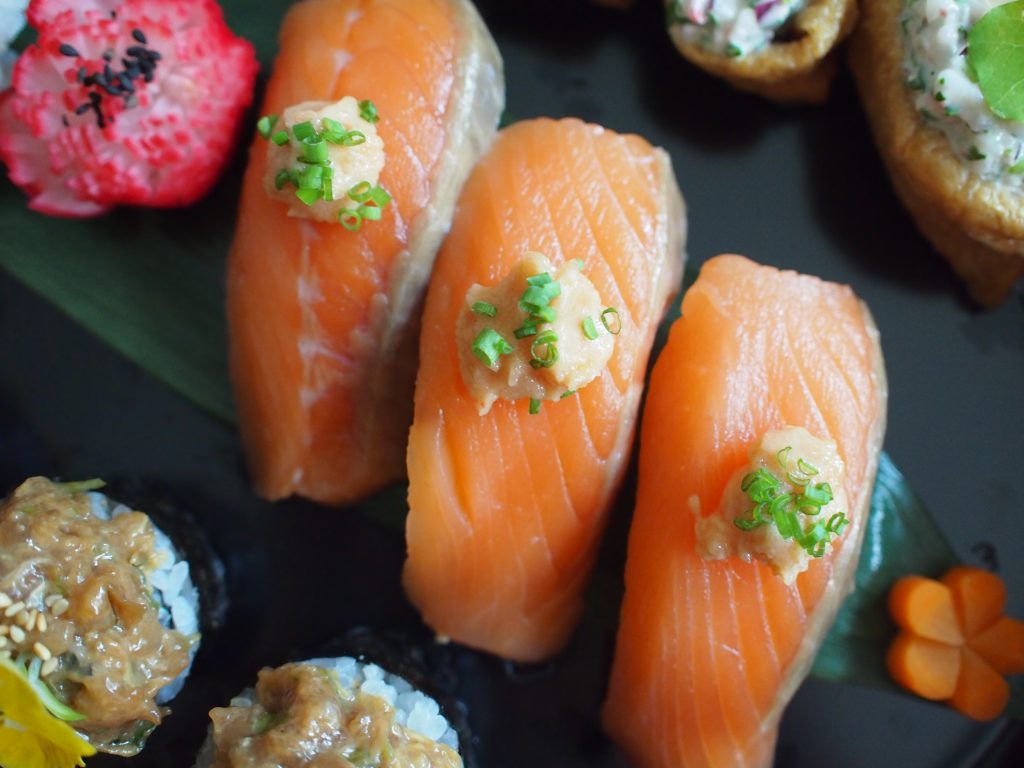 Truffle Cured Salmon with Mentai Mayo (Cured cod roe)

Followed by some hot meals: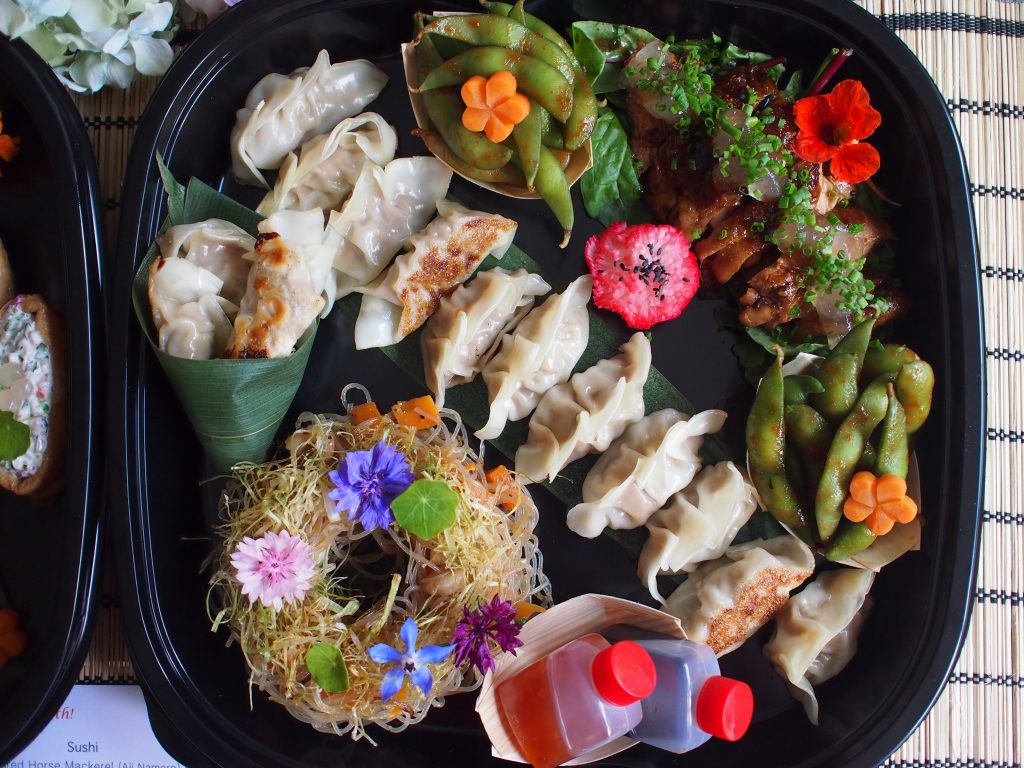 Prawn Bean-thread Noodle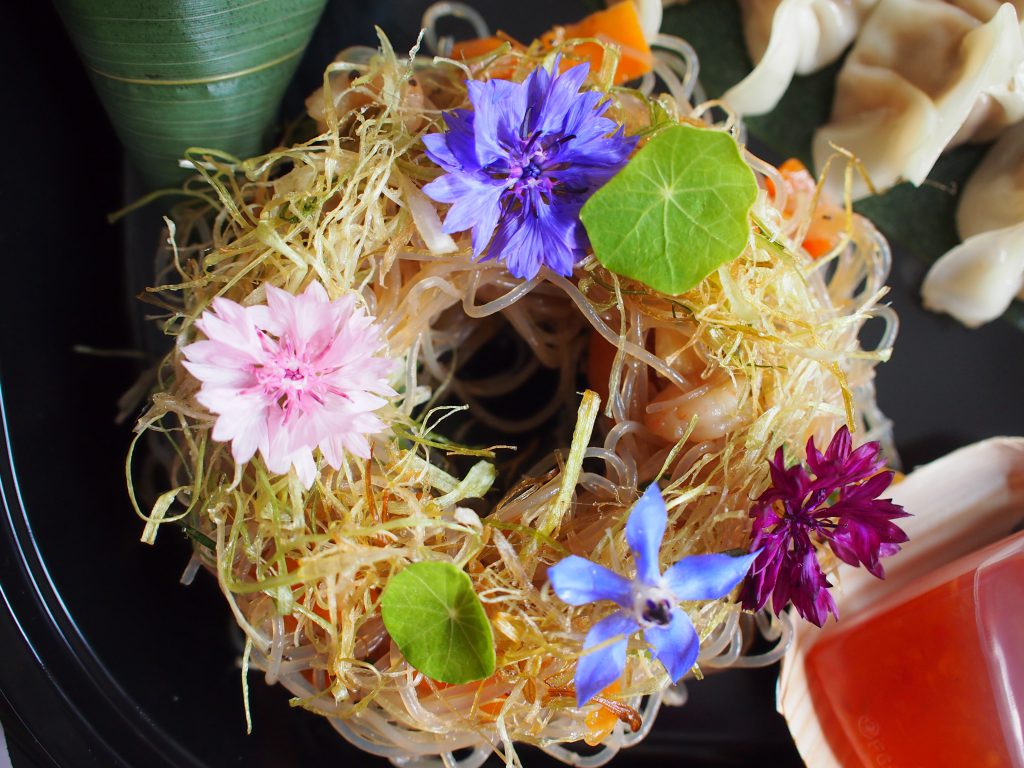 Pork Gyoza with Ponzu and Sweet Chilli Sauce
Teriyaki Chicken with Yuzu Jelly
Piri Piri Edamame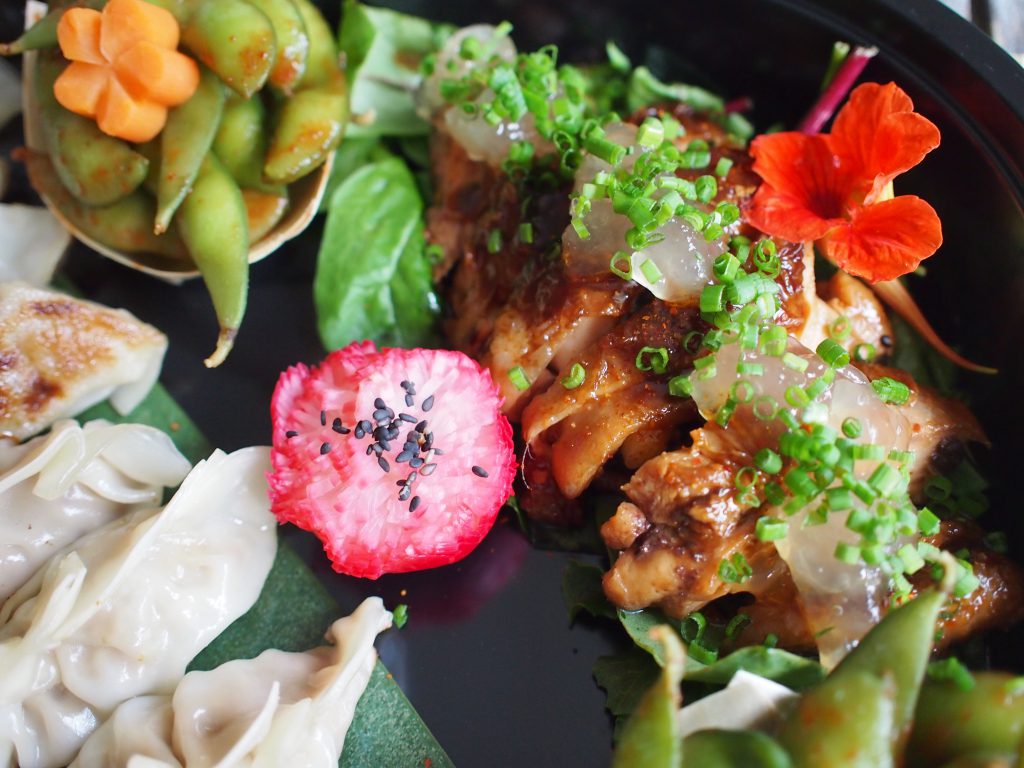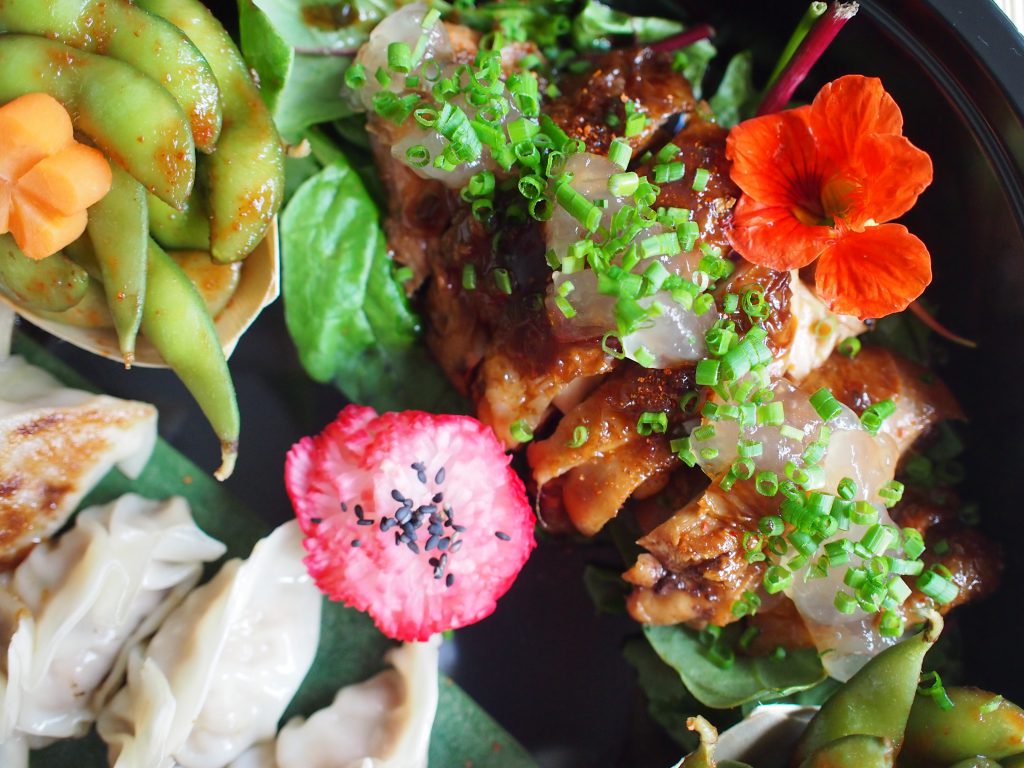 We have packed lots of love and thankfulness for their warm support.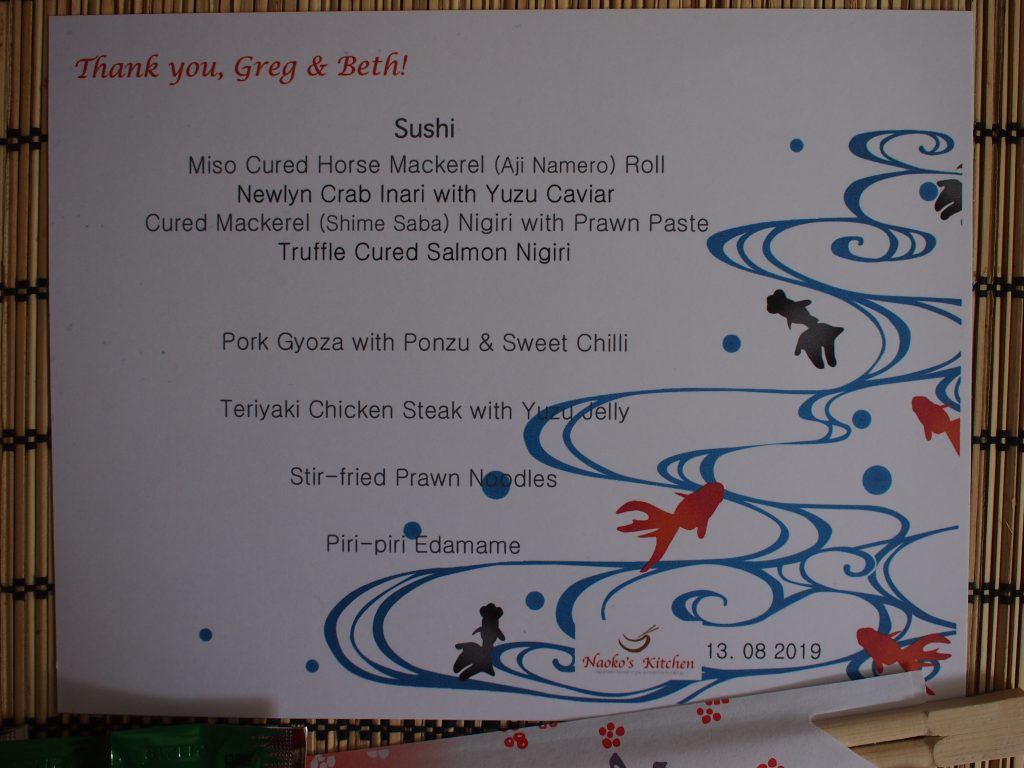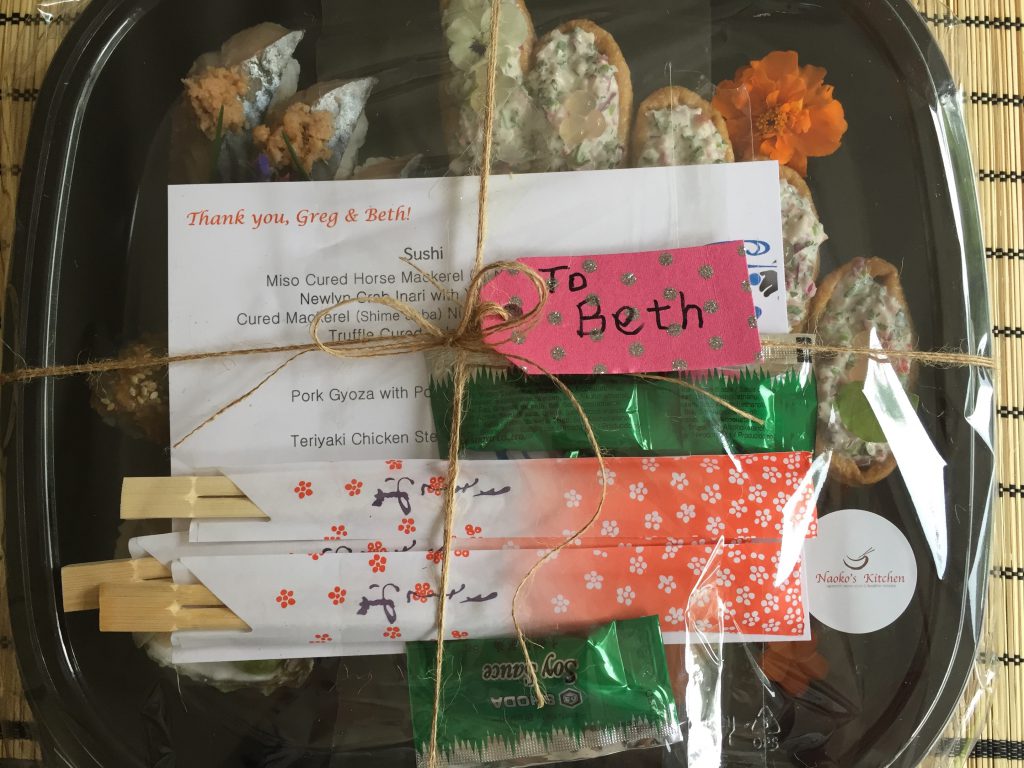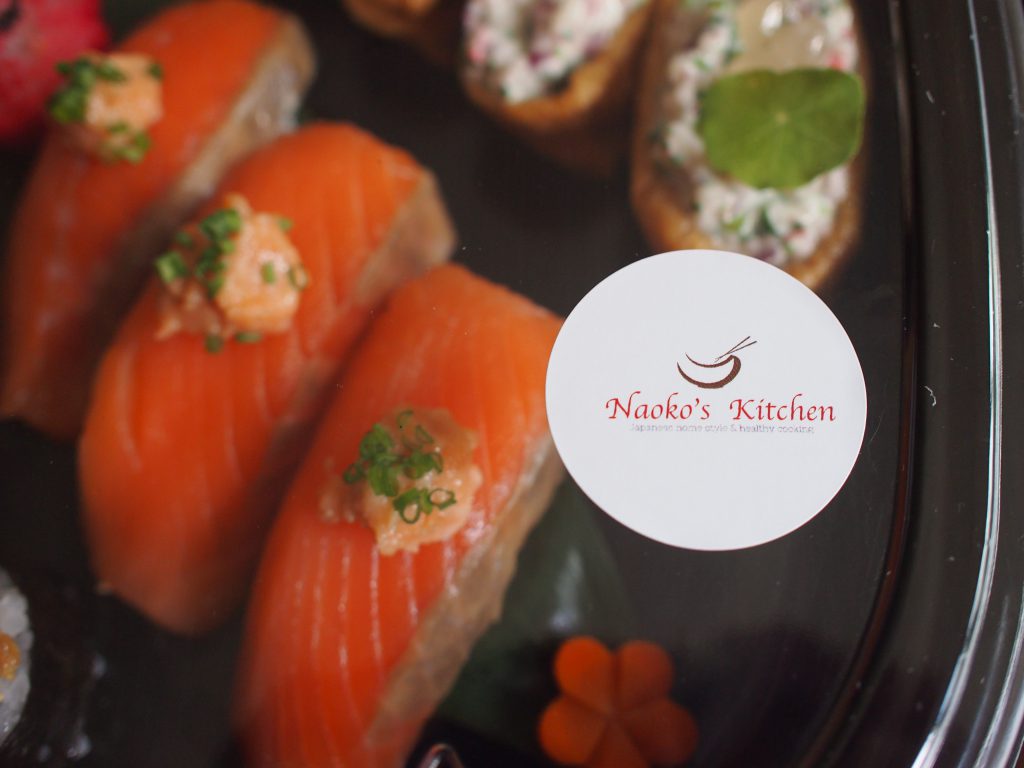 Wishing you a fulfilled summer time.

Naoko xx