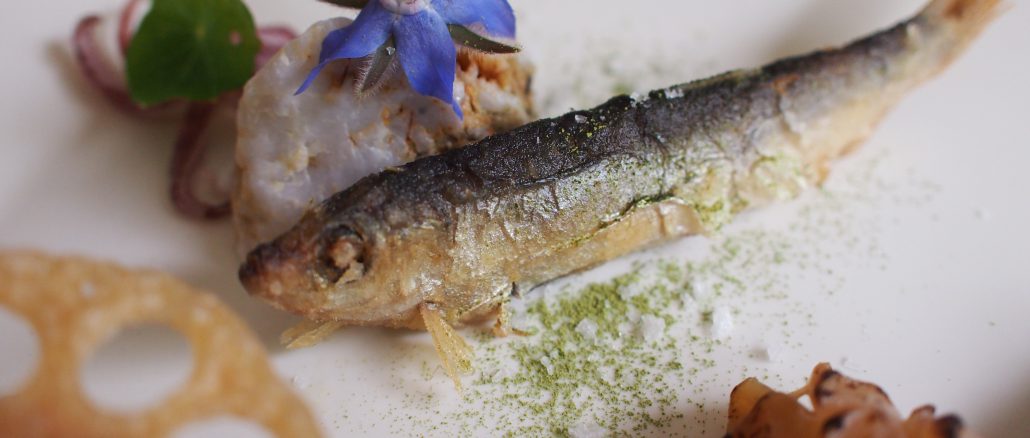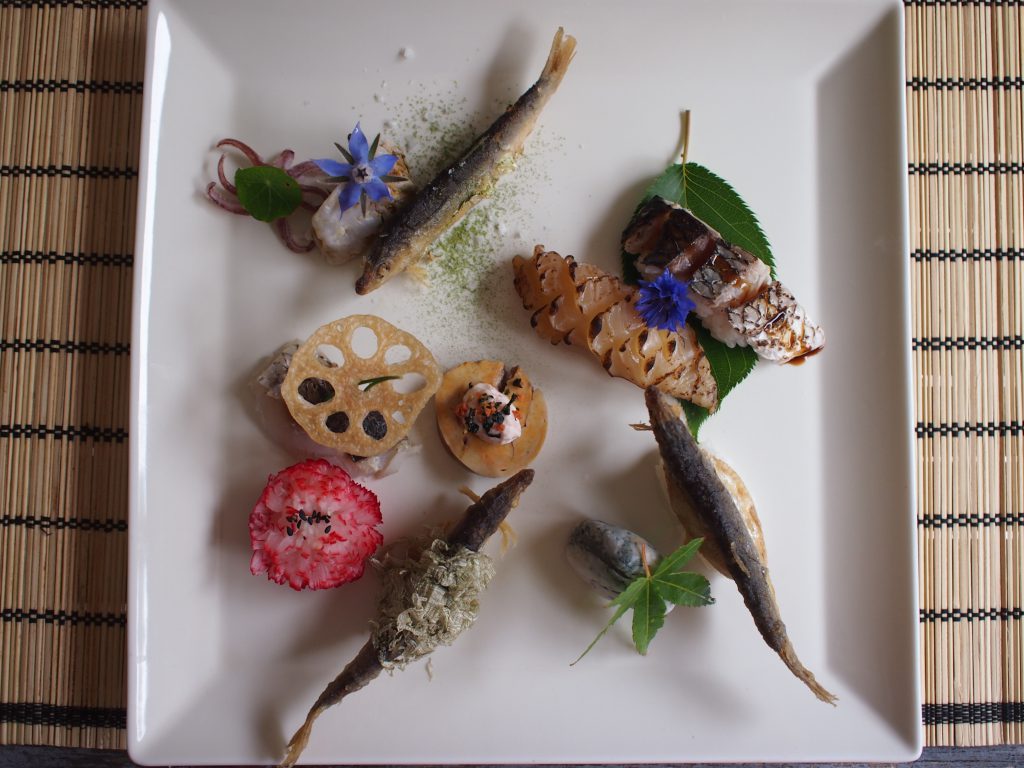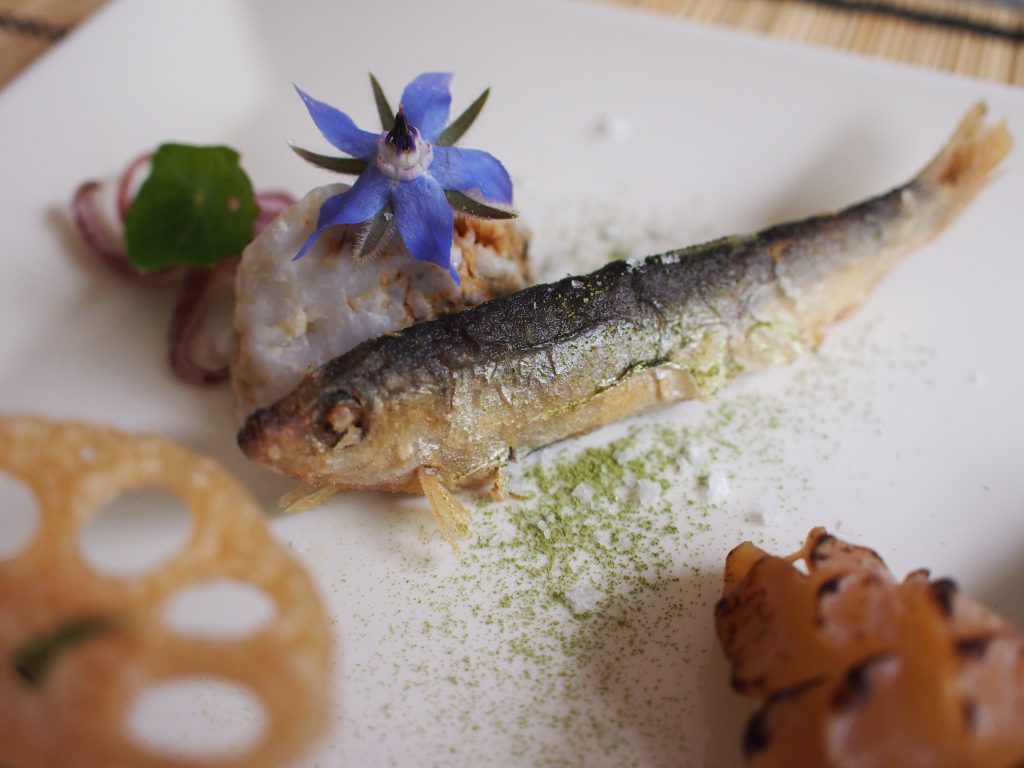 Tempura Sprat with Matcha (green tea) Salt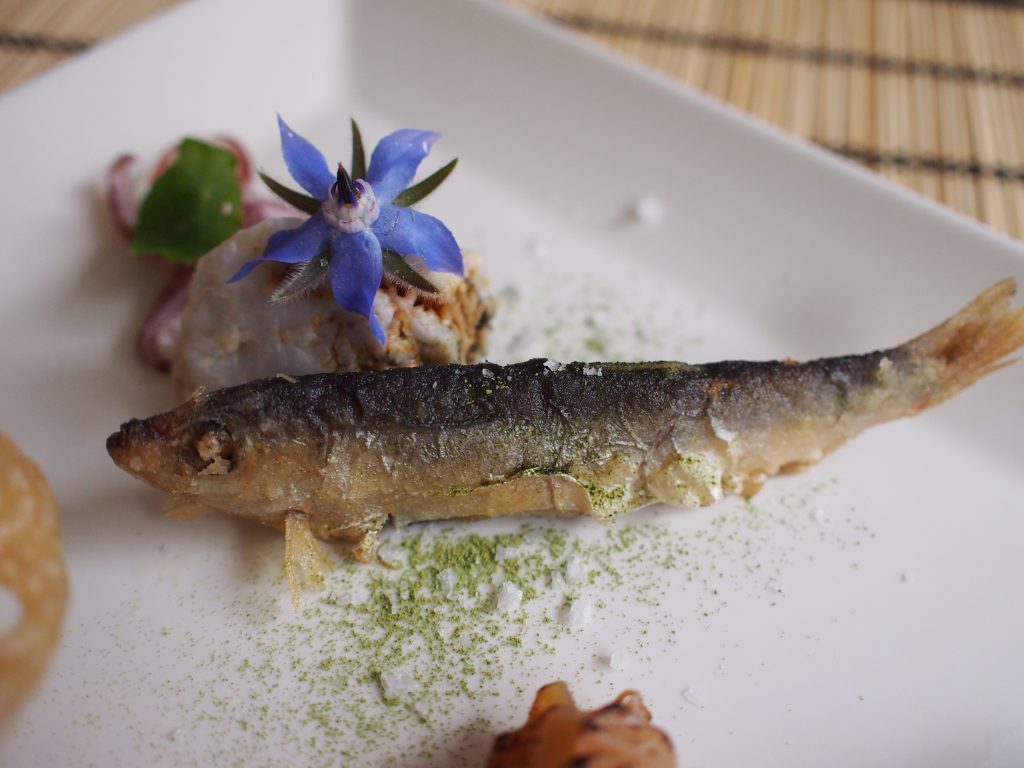 Someone is hiding behind the rock…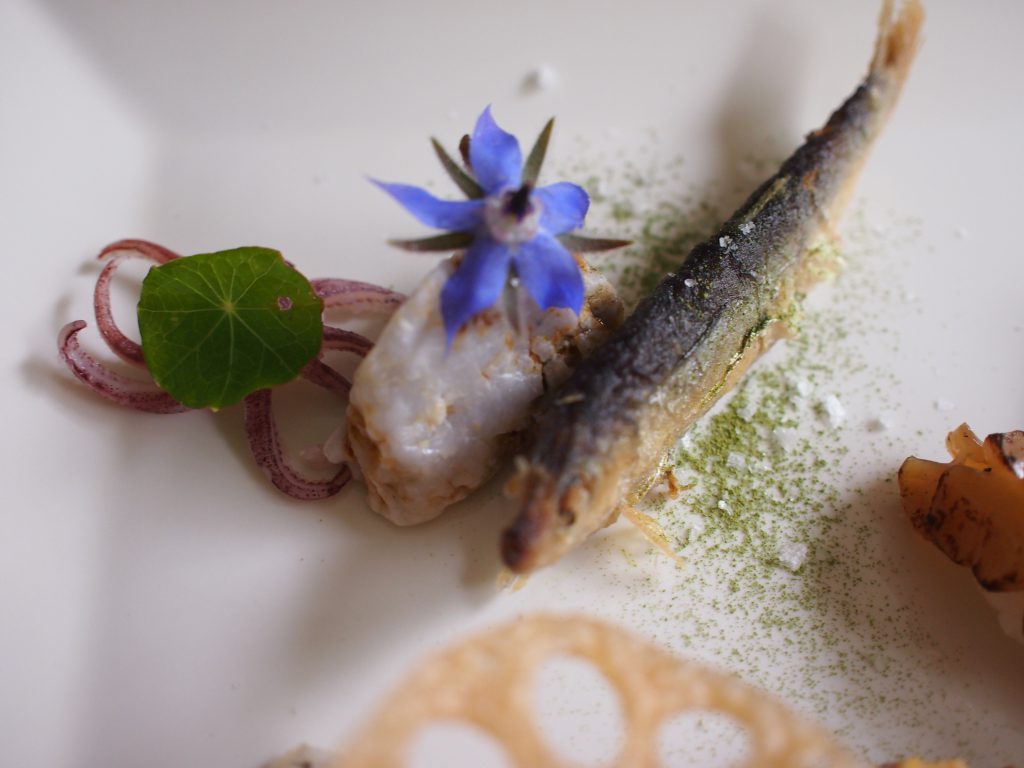 Frittered Squid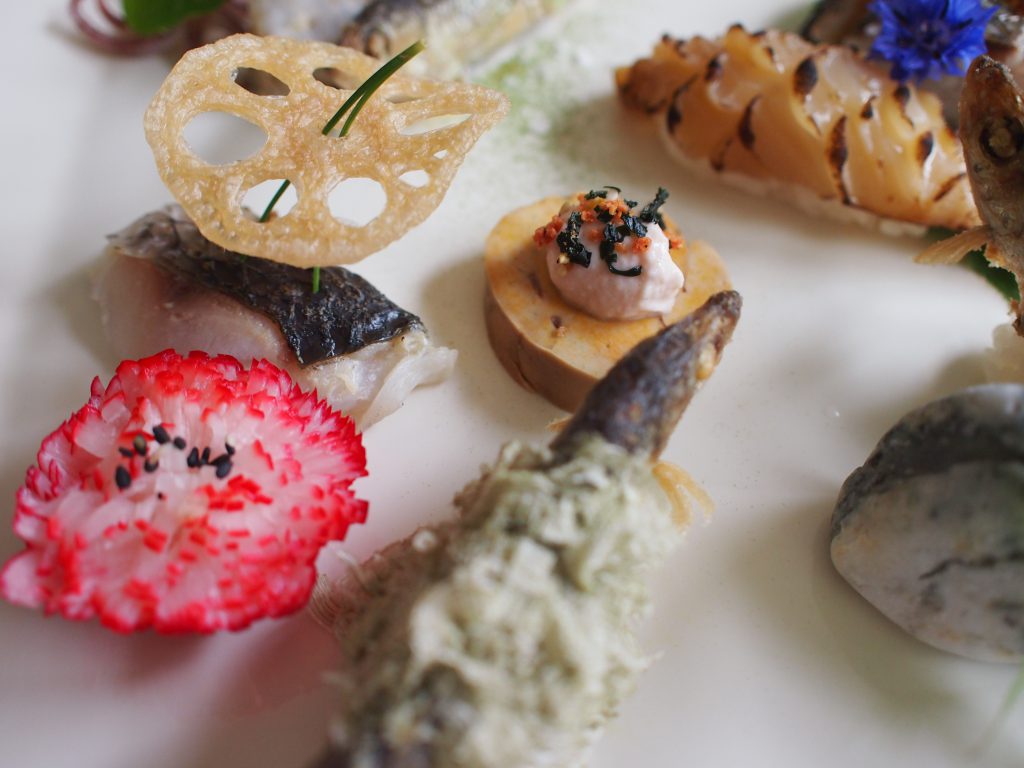 Lightly Grilled and Smoked Grey Mullet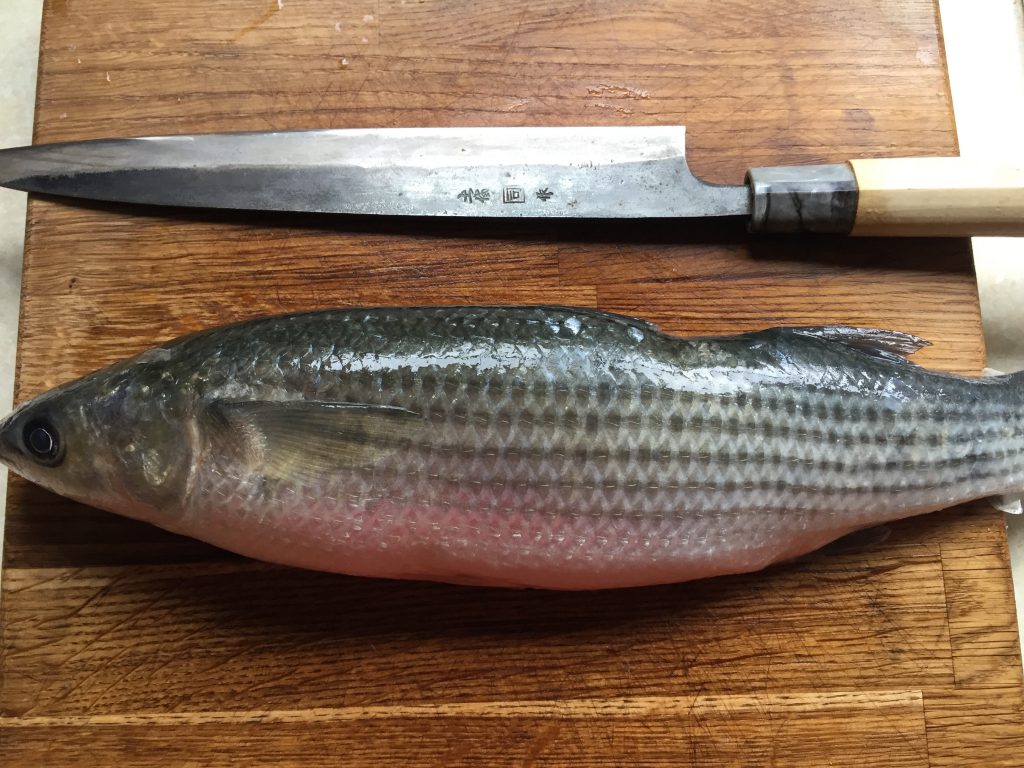 This beauty is Grey Mullet which was caught in Cornish shore.
Beautiful and flavourful skin.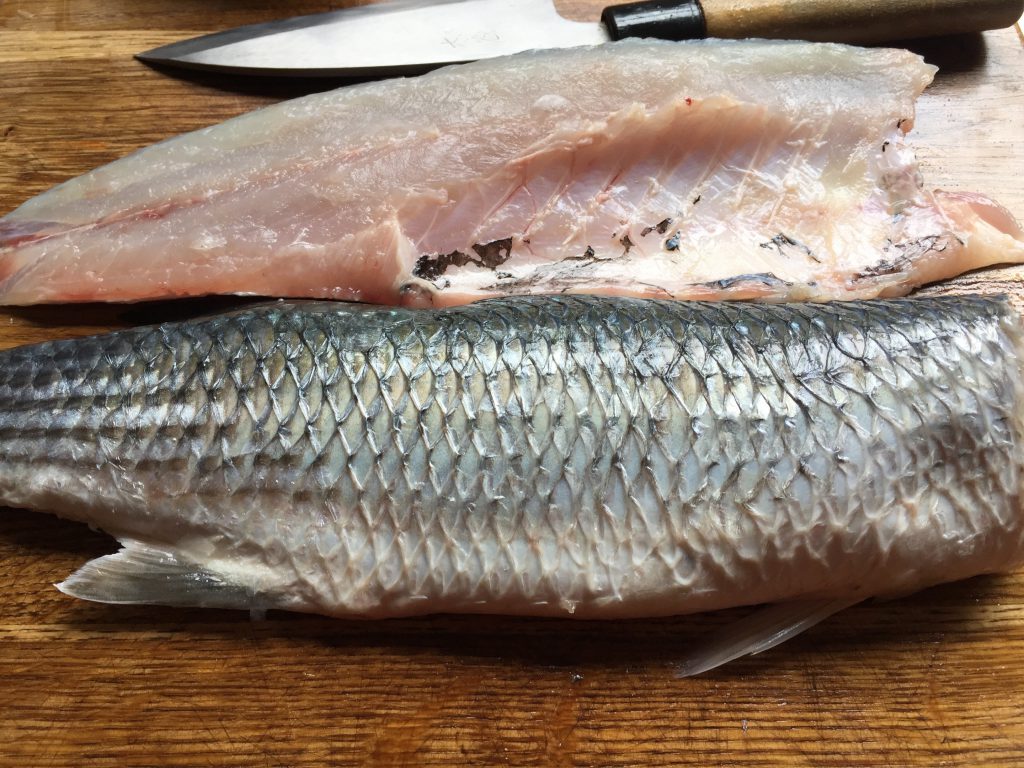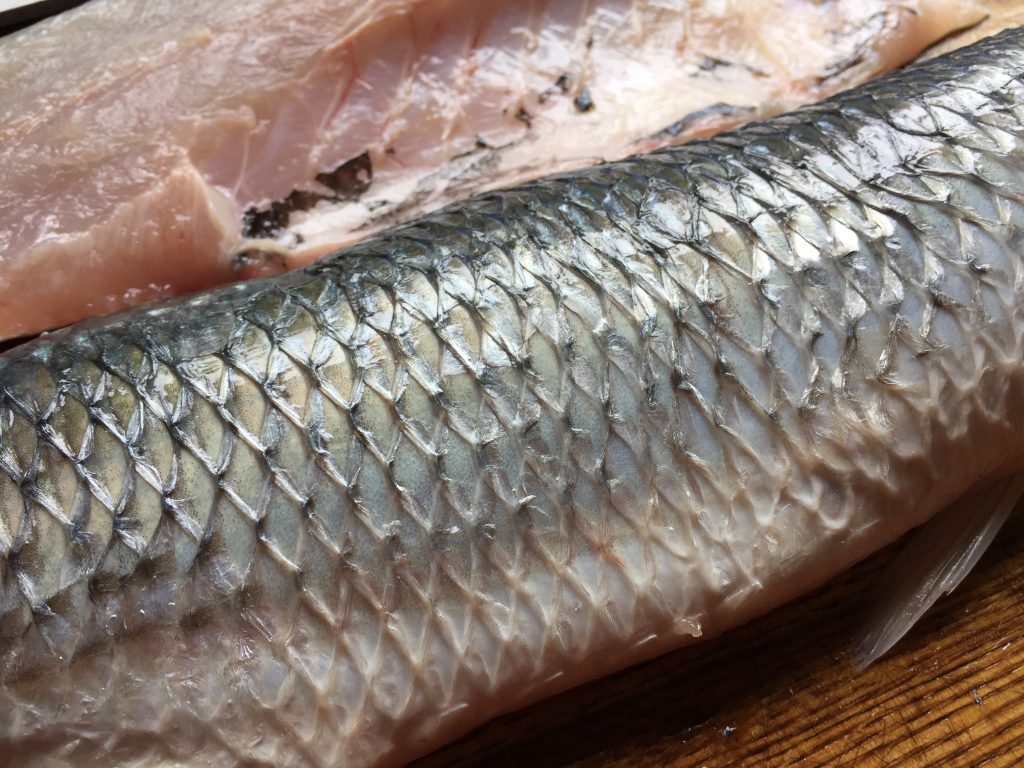 Let's go ahead.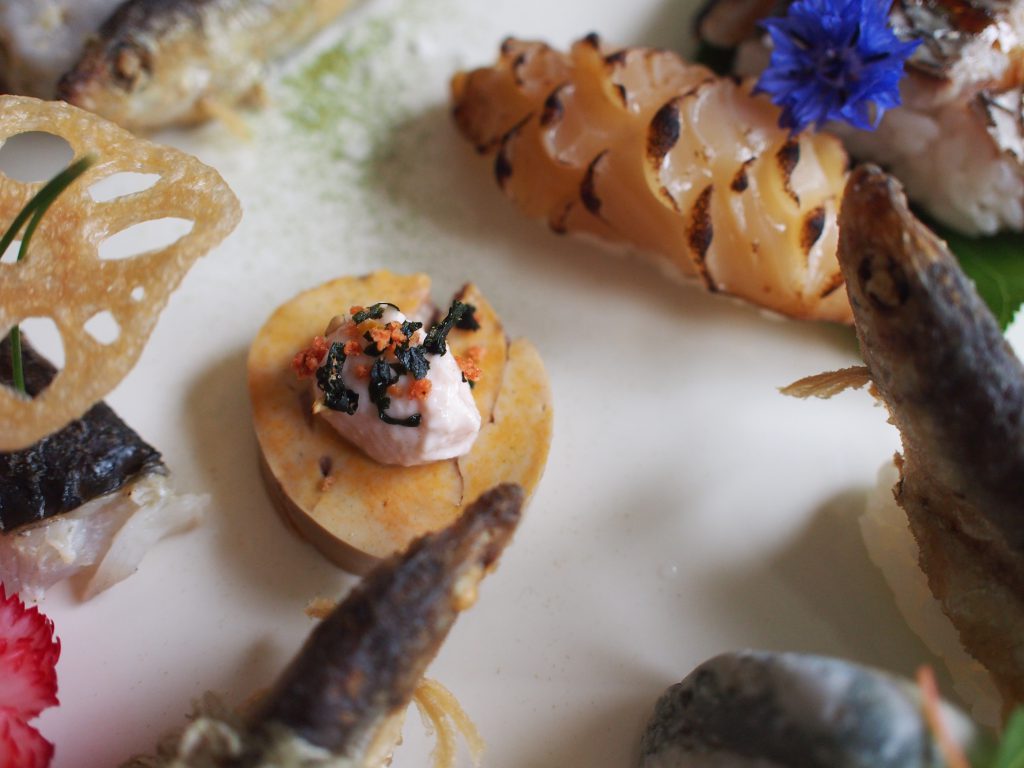 Steamed Monk Fish's Liver (An-Kimo) with Creamed Cod Roe, Furikake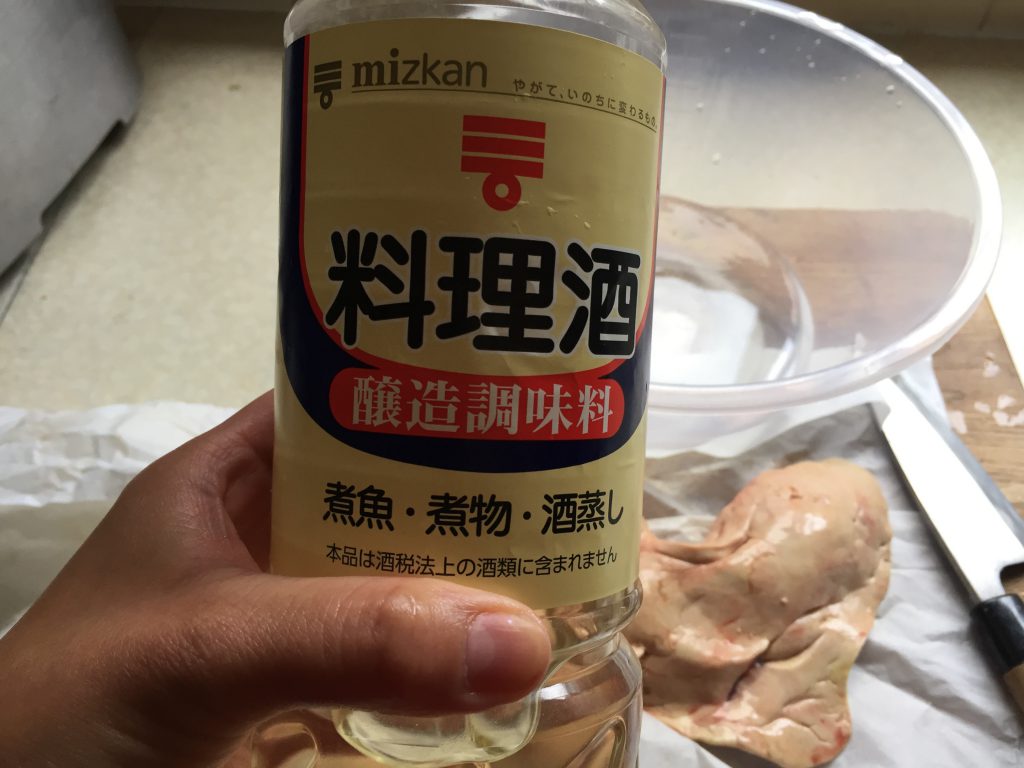 We cleaned and marinated Monk Fish's liver with a cooking Sake for removing any fishy smell from the liver.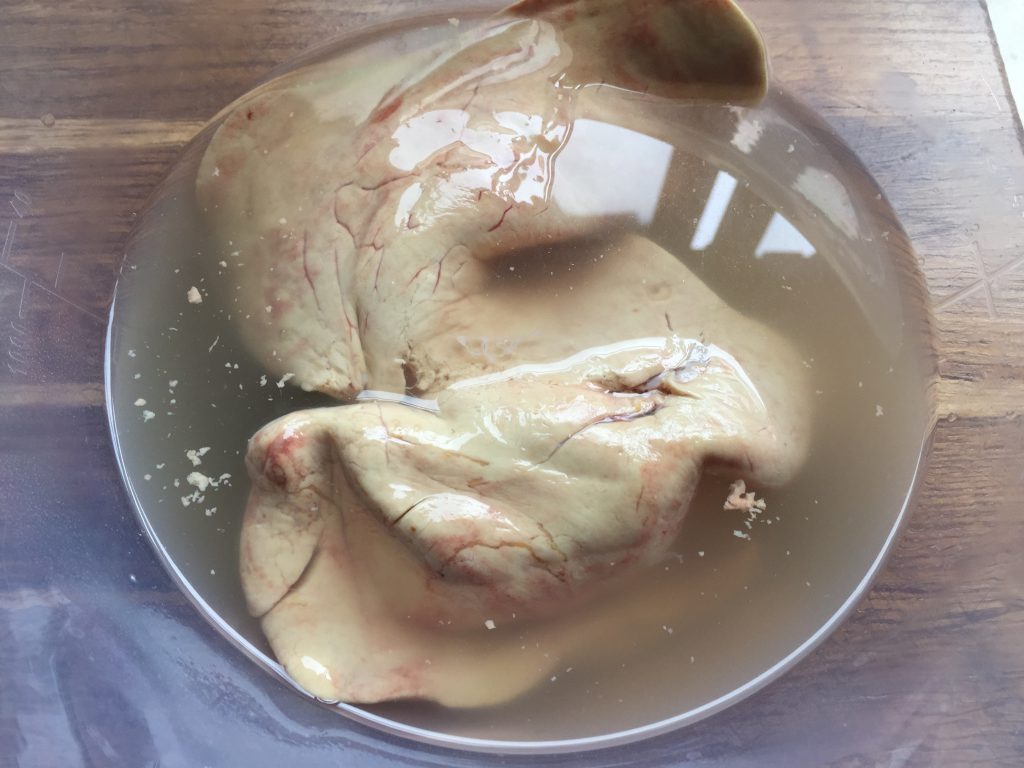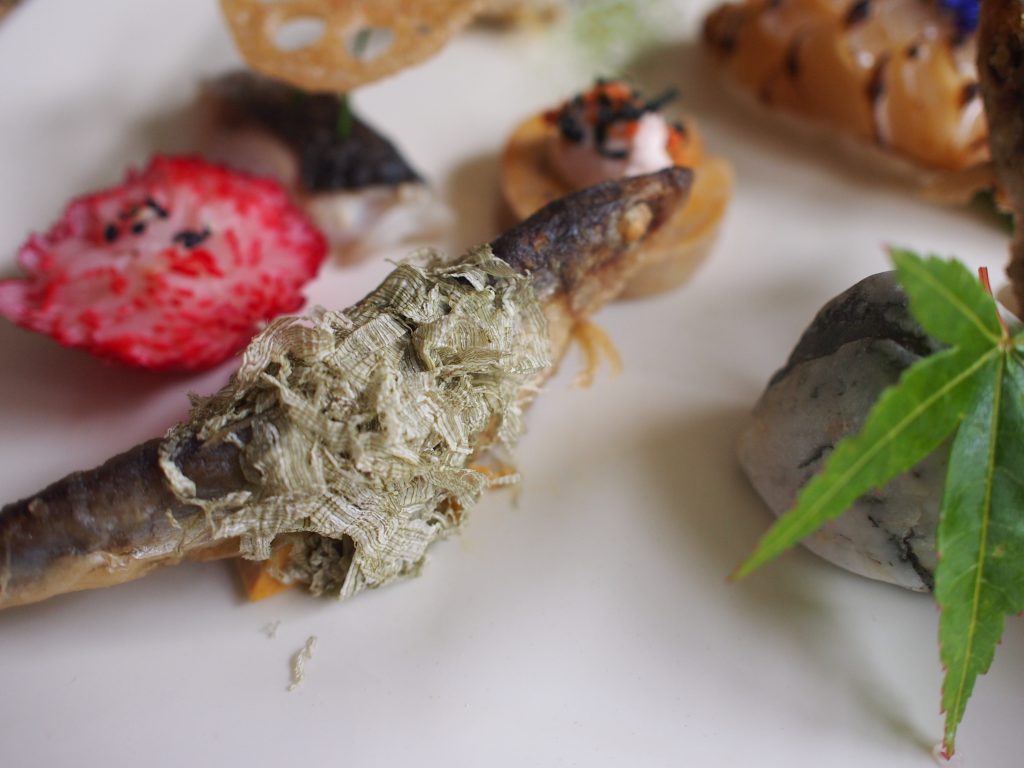 Tempura Sprat on Monk Fish's Liver Pate with Fine Kombu (Tororo Kombu).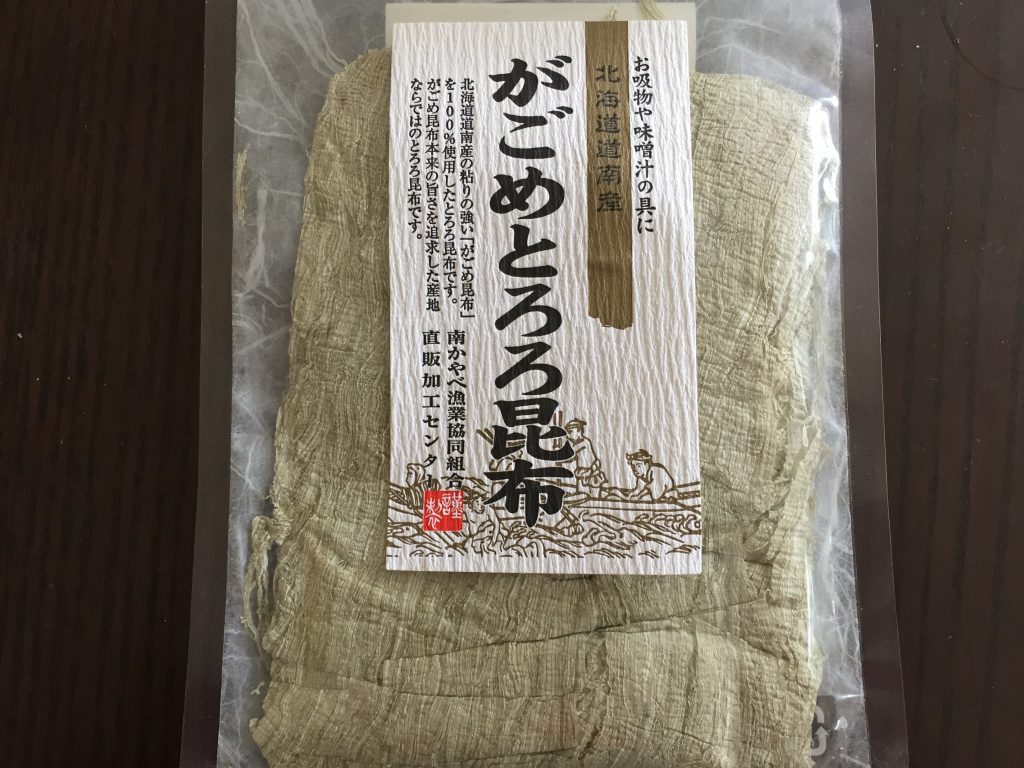 This is Tororo Kombu, which is amazingly light and fluffy but super tasty Kombu almost looks like a tissue paper!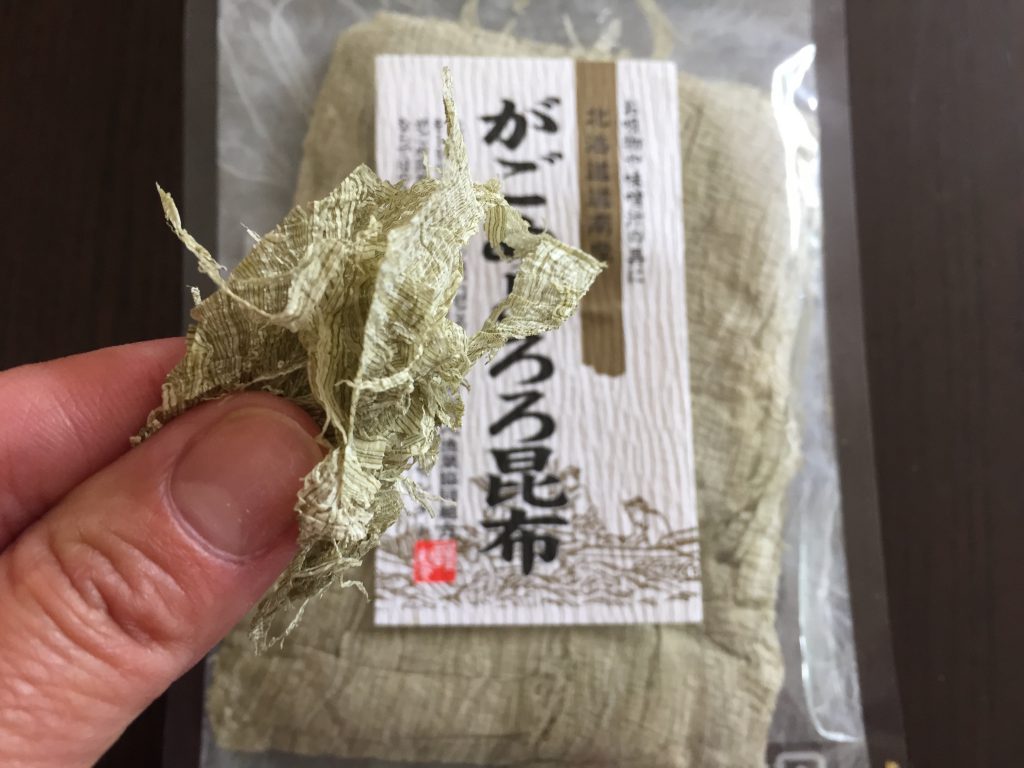 If you blow the Tororo Kombu, it dances like Katsuobushi.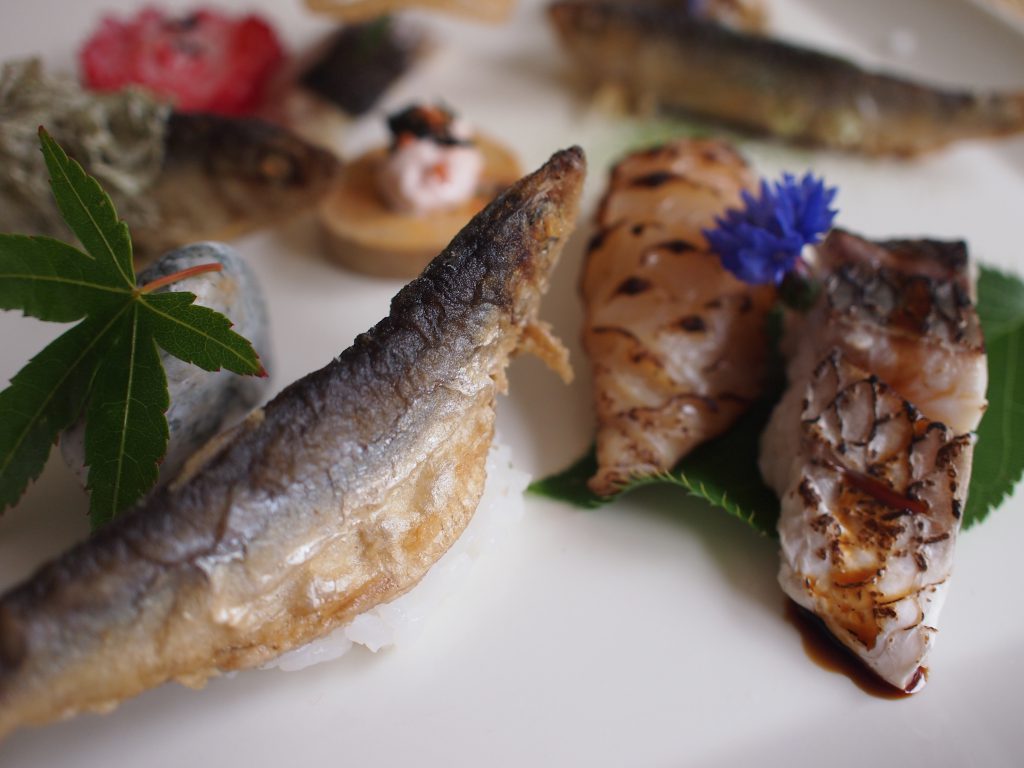 Tempura Sprat Nigiri with prawn paste filling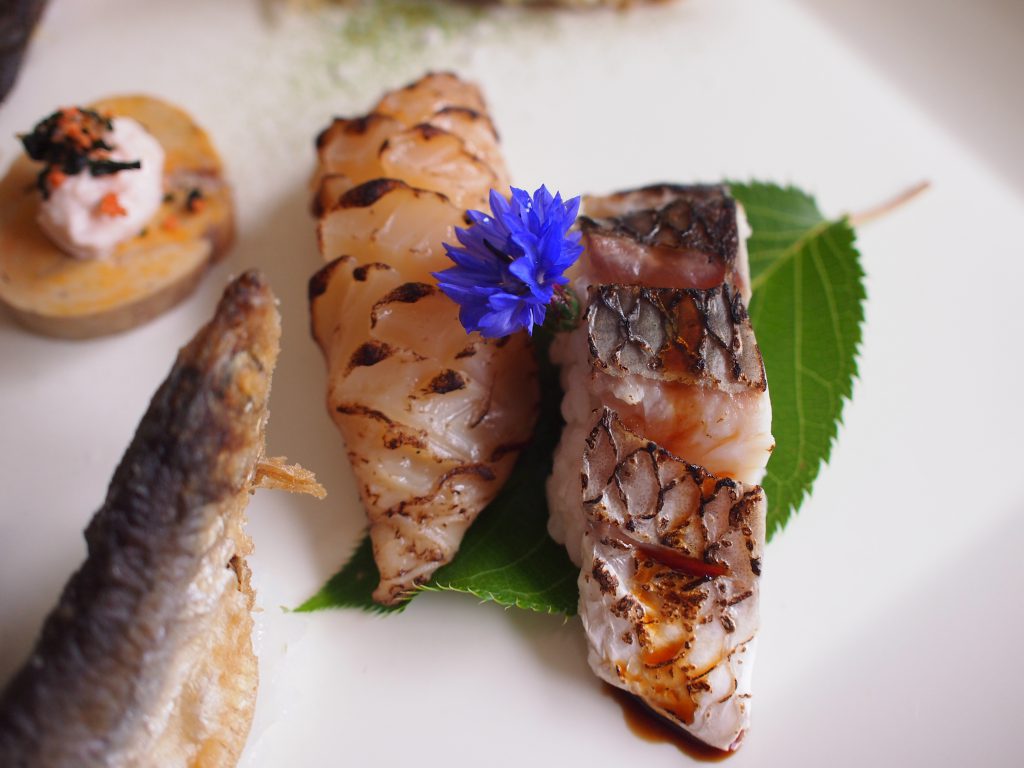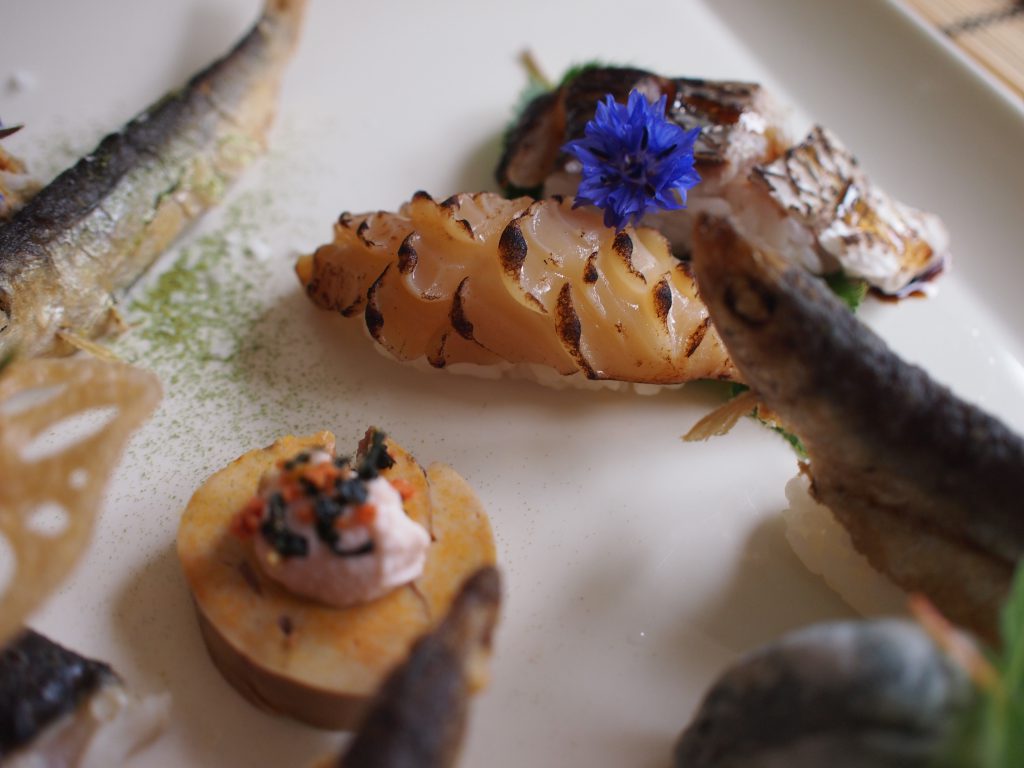 Charred Gray Mullet Nigiri and Marinated Squid Nigiri
This squid was marinated with Sake, Soy, Red pepper and ginger for 3 days that overwhelmingly soft.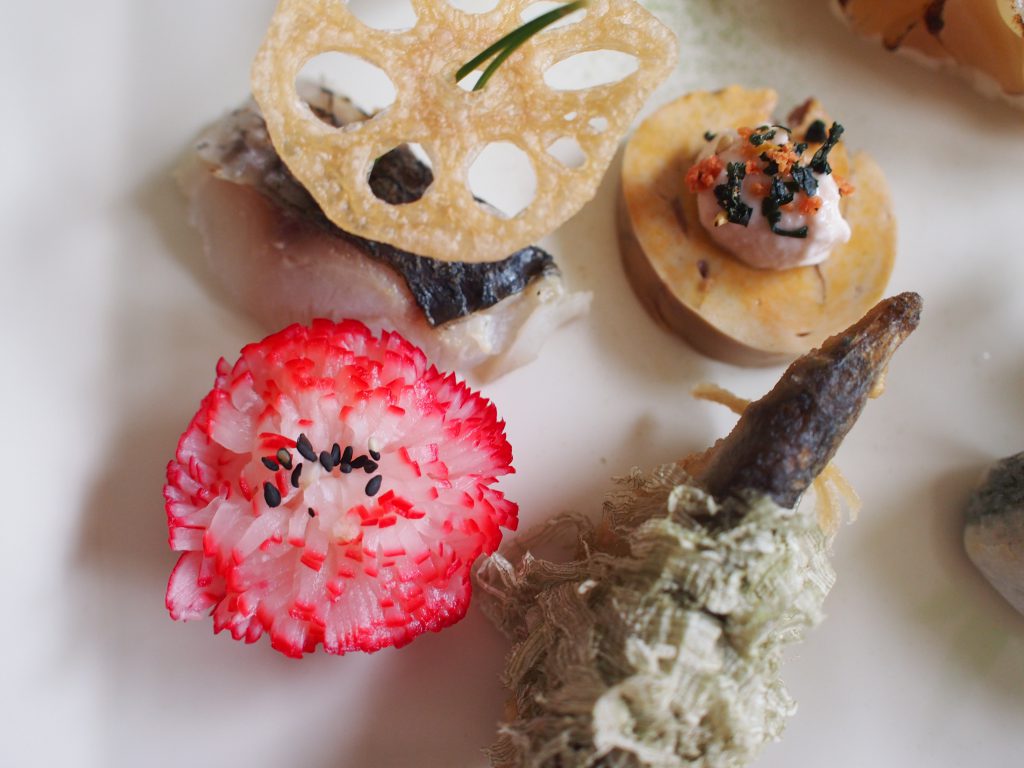 As the last, this is Pickled Radish in Japanese way.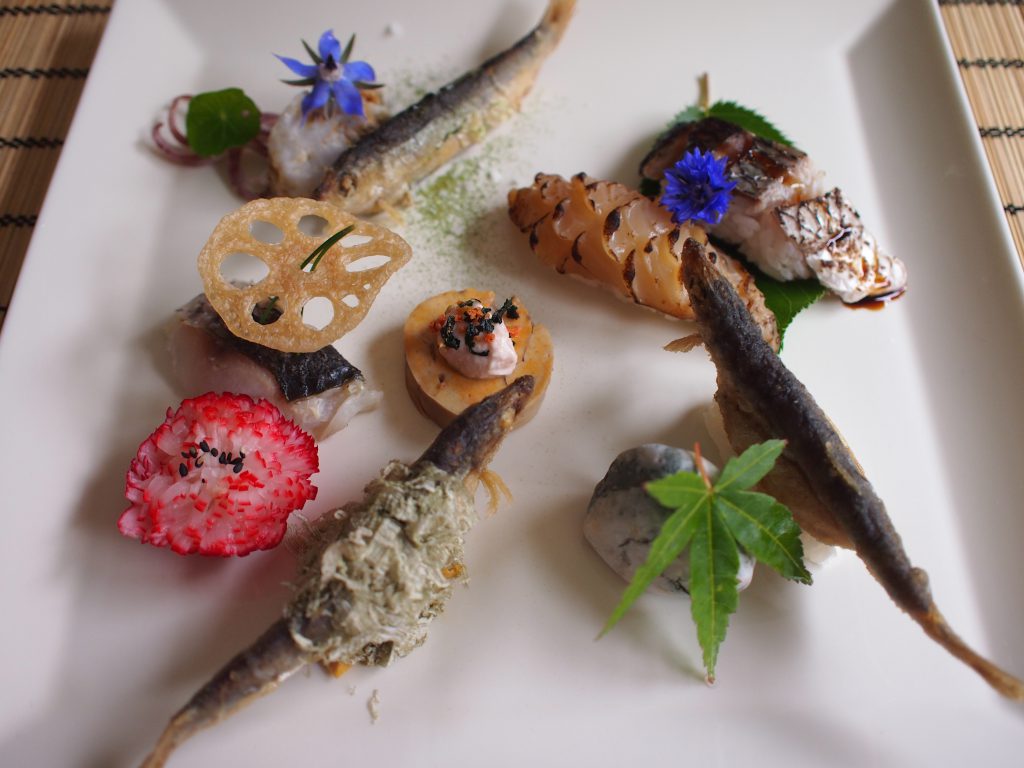 Well, we're going to short summer break from tomorrow, so we might be quiet or keep posting some shots of holiday but we wish you fulfilled summer holidays too.

Thank you for visiting our website.
Get in touch soon!

Naoko xx