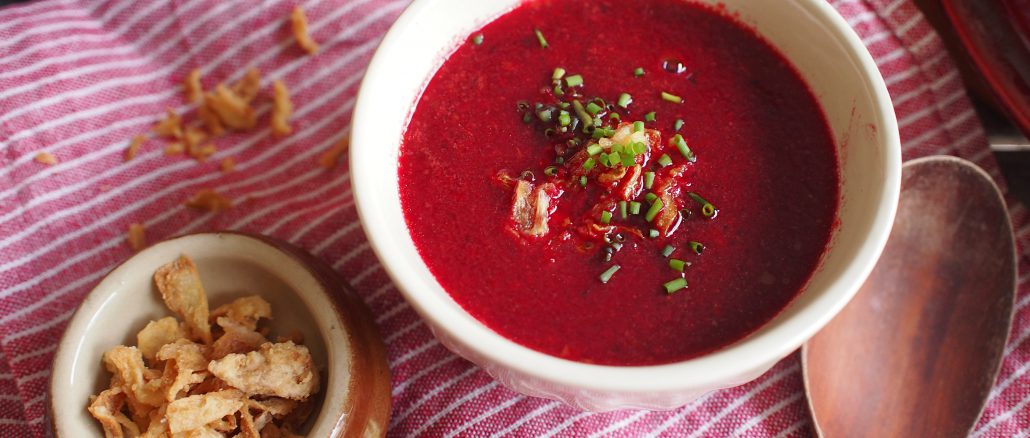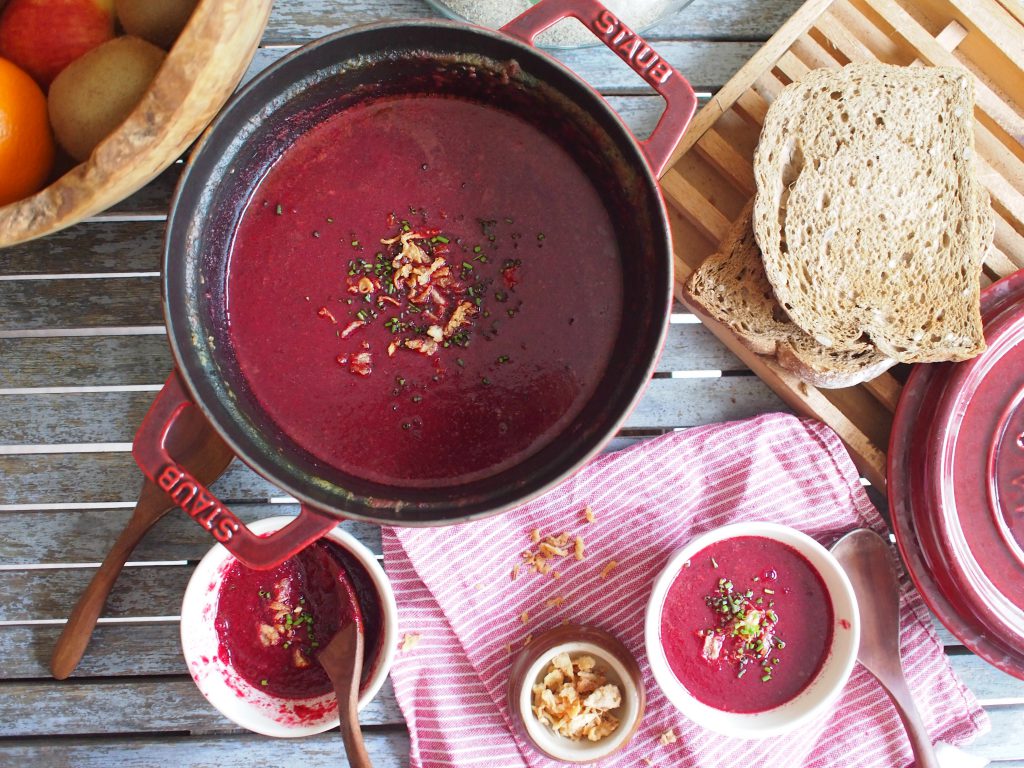 Hello everybody!
I feel like I haven't touched my website for ages as I had a long break in Cornwall and London with my family.

We were so blessed with such a glorious weather, dazzling sun, clear blue sky, joyous birds' singing and fresh warm spring wind…oh joy!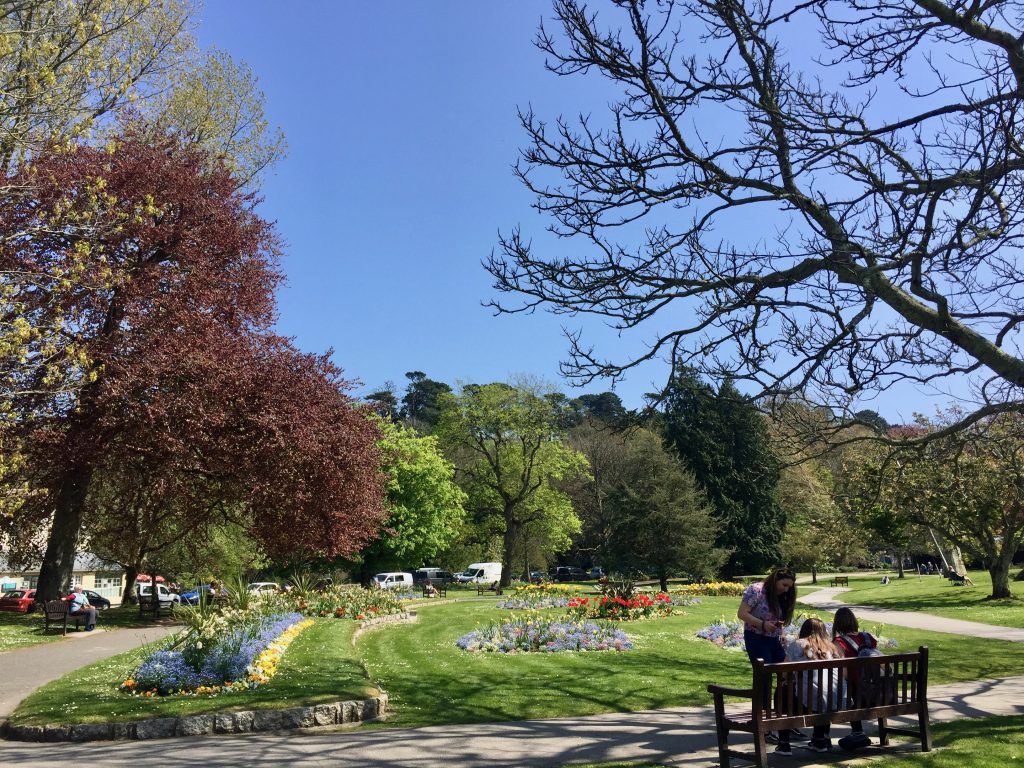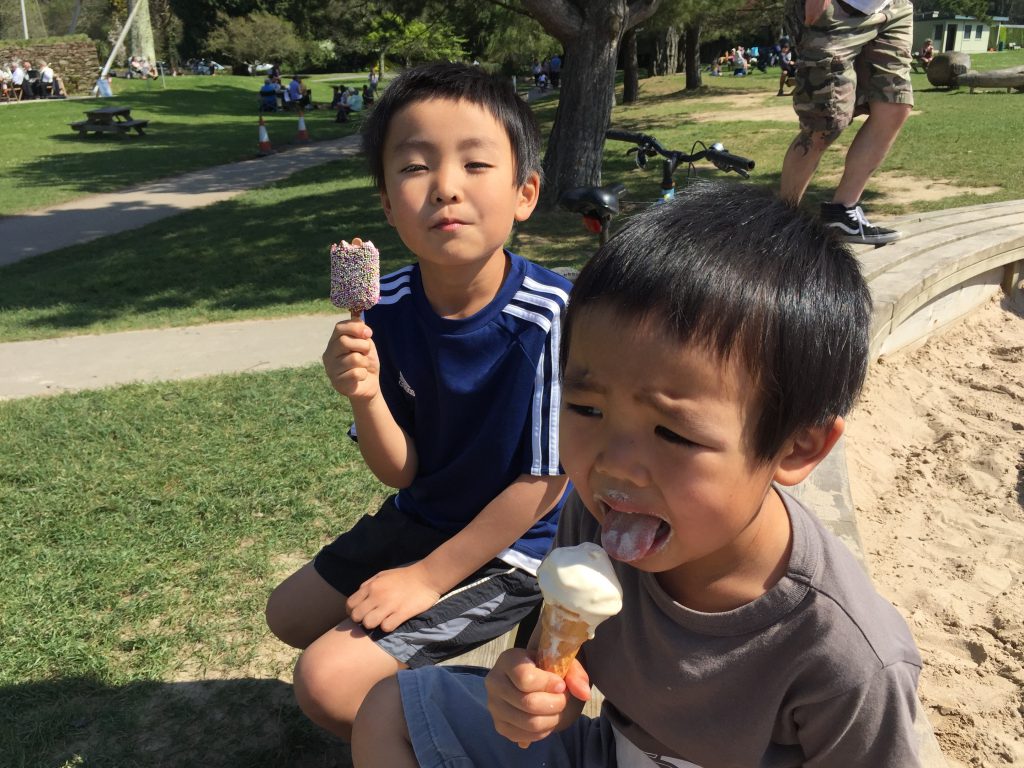 Throwback to last week, I made a roast chicken for dinner.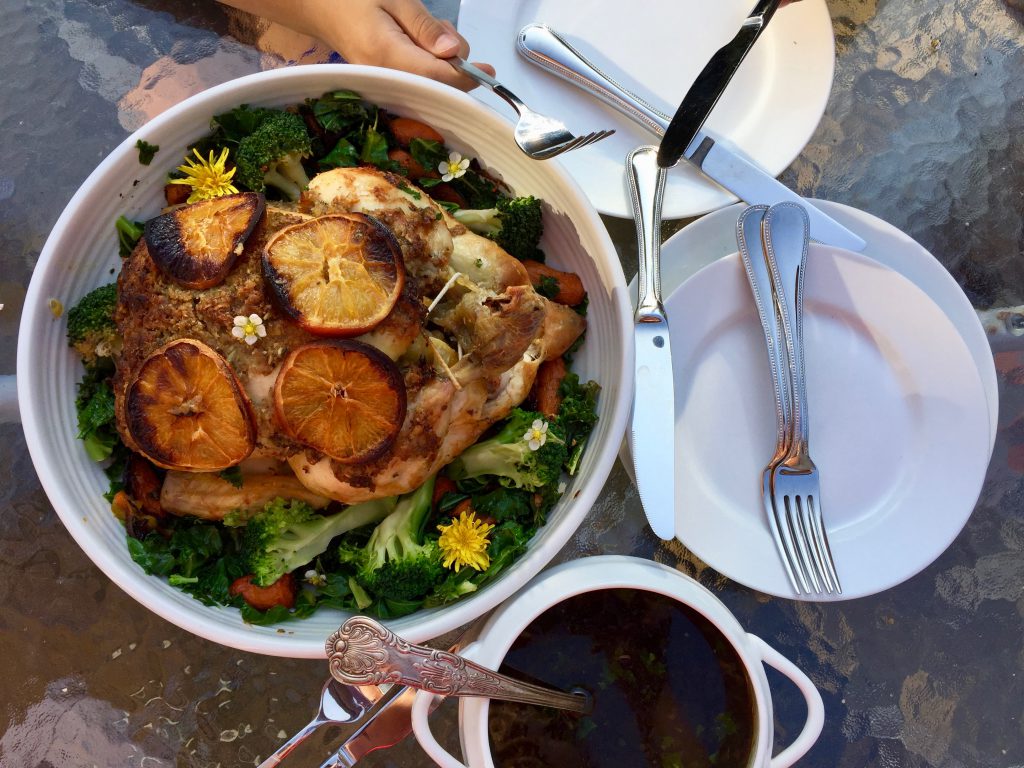 My style is coating a whole chicken with butter, cinnamon, orange, lots of garlic and oregano before roasting.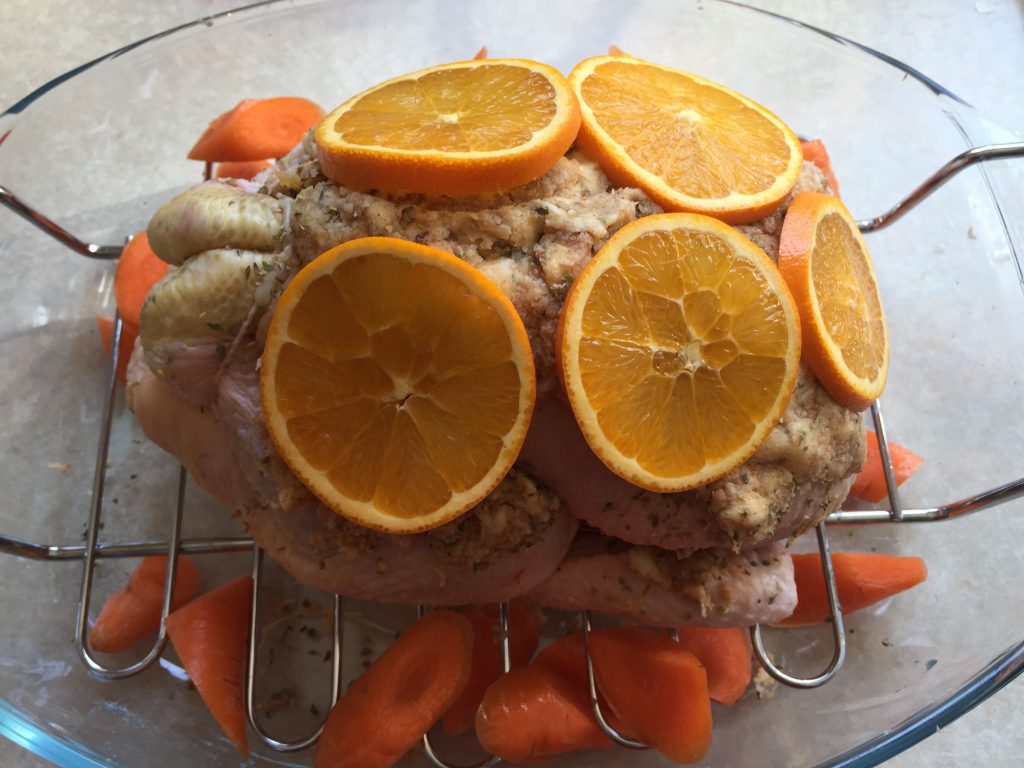 The butter alway perfectly work well to avoid the chicken dried, so even breast meat is so moist and tender.
Smell of roasted chicken from the oven uplift us as always.
In the meantime, I made a vegetable soup using fresh beetroots.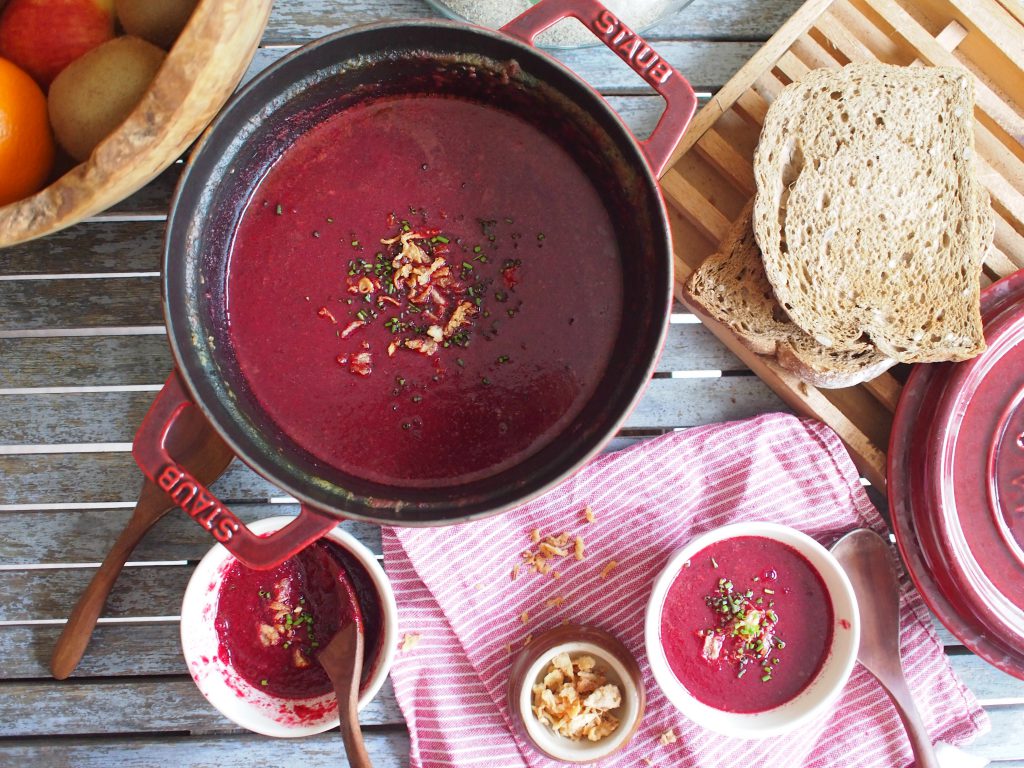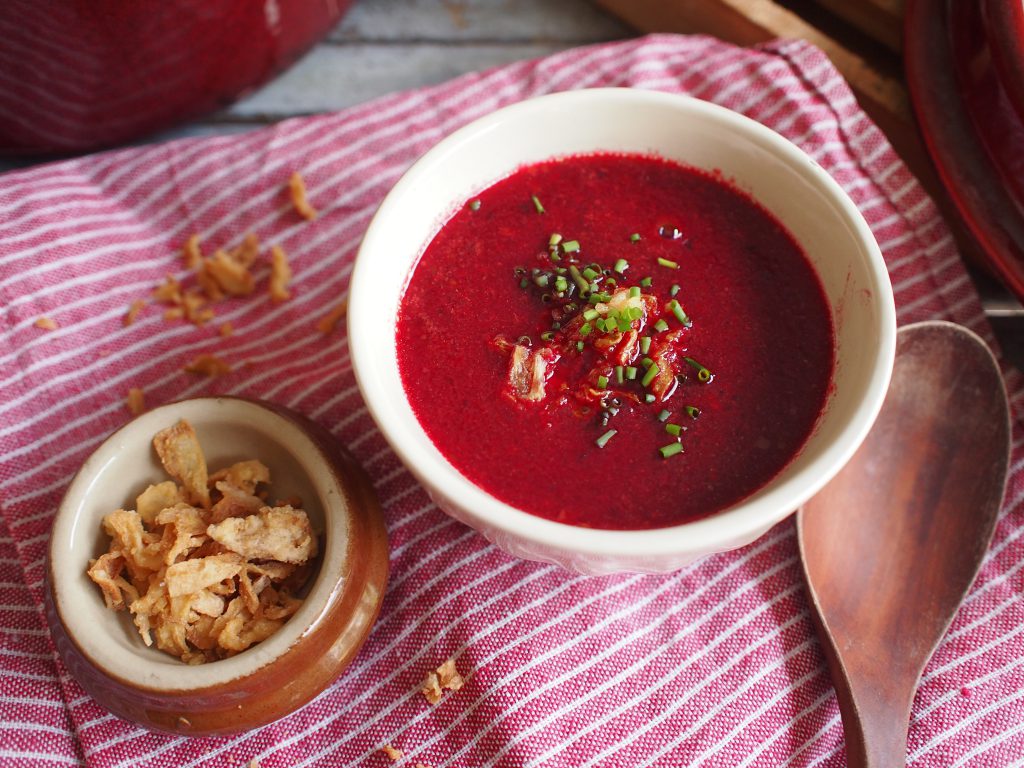 This soup is super quick and absolutely simple recipe.
It takes less 30 minutes, as I added a little tip for saving a time to cook this.

No worries, I have mentioned all in my recipe.
I hope you have started a good week (not a shock to the system!).

Naoko xx