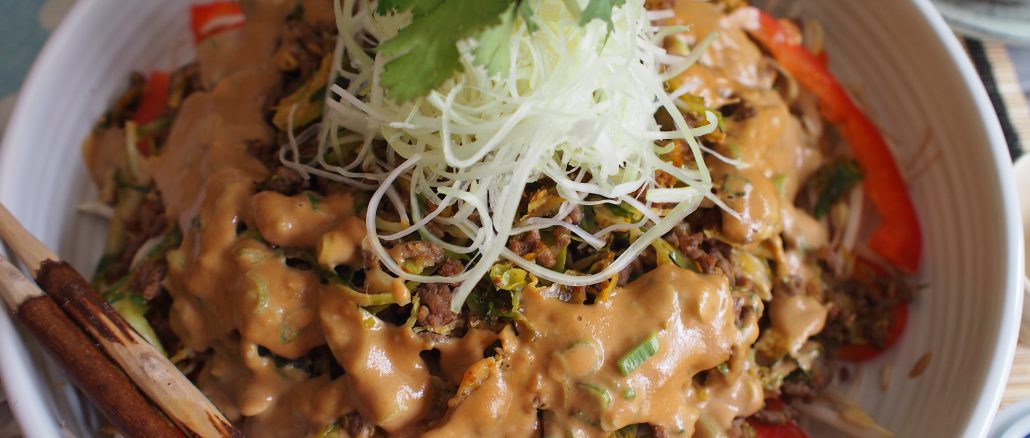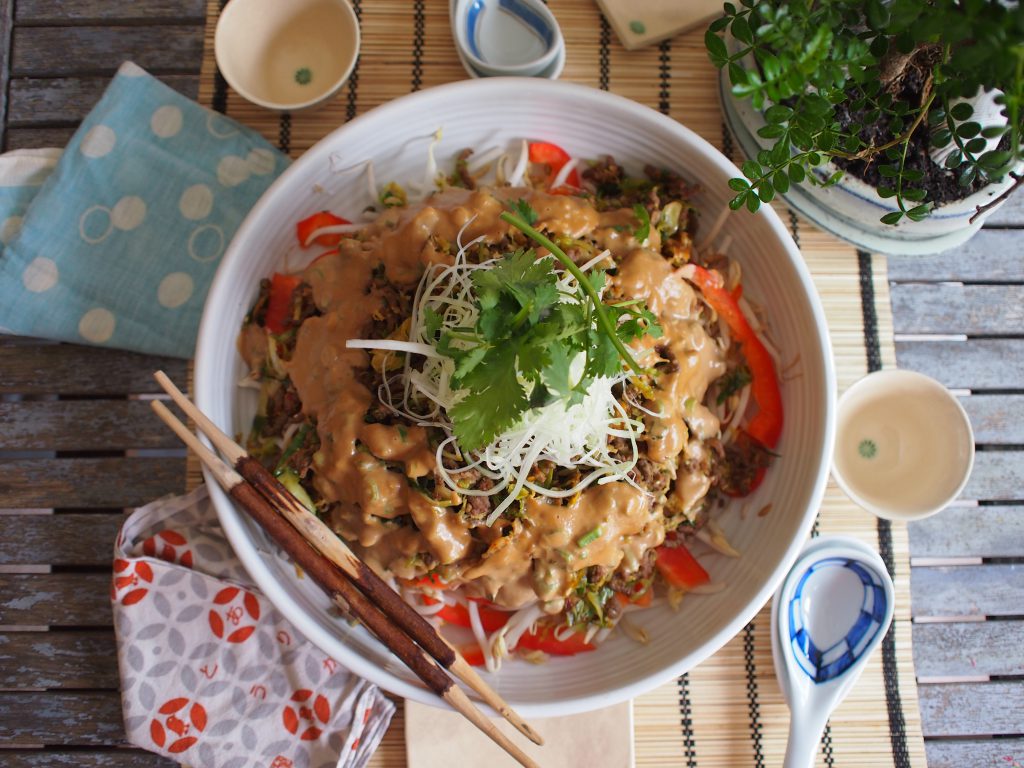 You might have known Tan Tan Ramen, which is getting be popular over the world.
That is a Chinese-Japanese noodle soup and nicely spicy and hot dish.
It's contains lots of asian herbs and root vegetables like ginger, garlic and leeks.

This time I arranged the Tan Tan toppings and paste to a salad style one.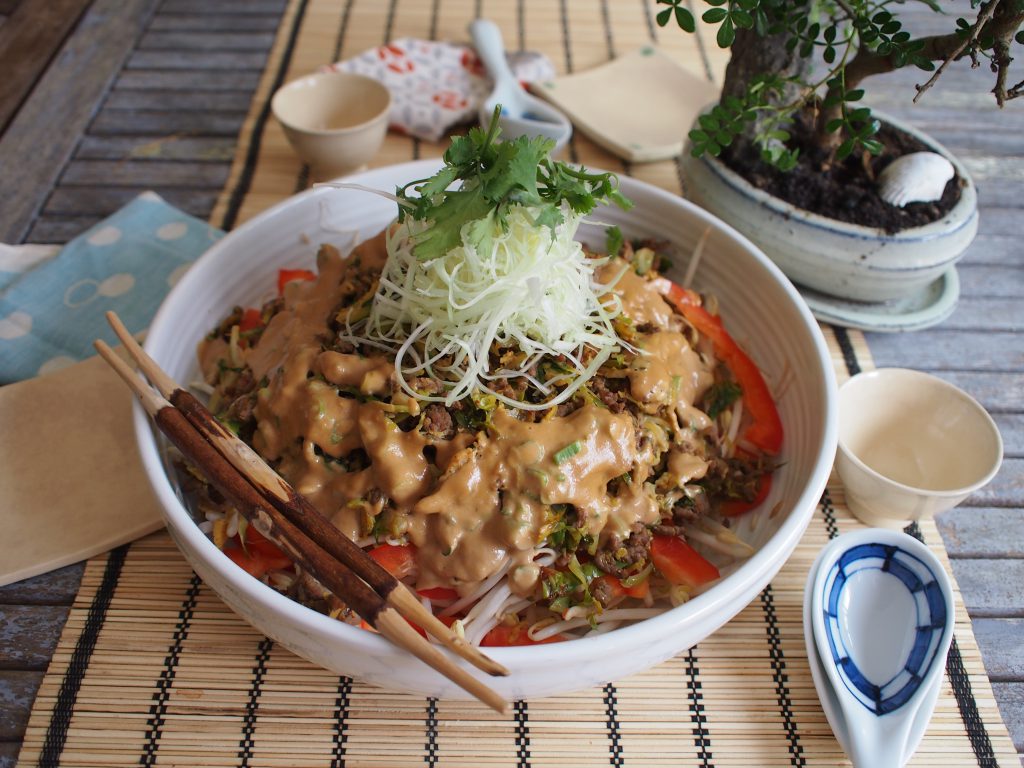 Pile of crunchy bean sprout, red pepper, leeks are on the bowl.
And also stir-fried beef & pork mince, garlic, ginger, leek and Brussels sprout are seasoned with Chinese chilli paste which is called Doubanjiang, and that is made of fermented bean paste and chilli peppers.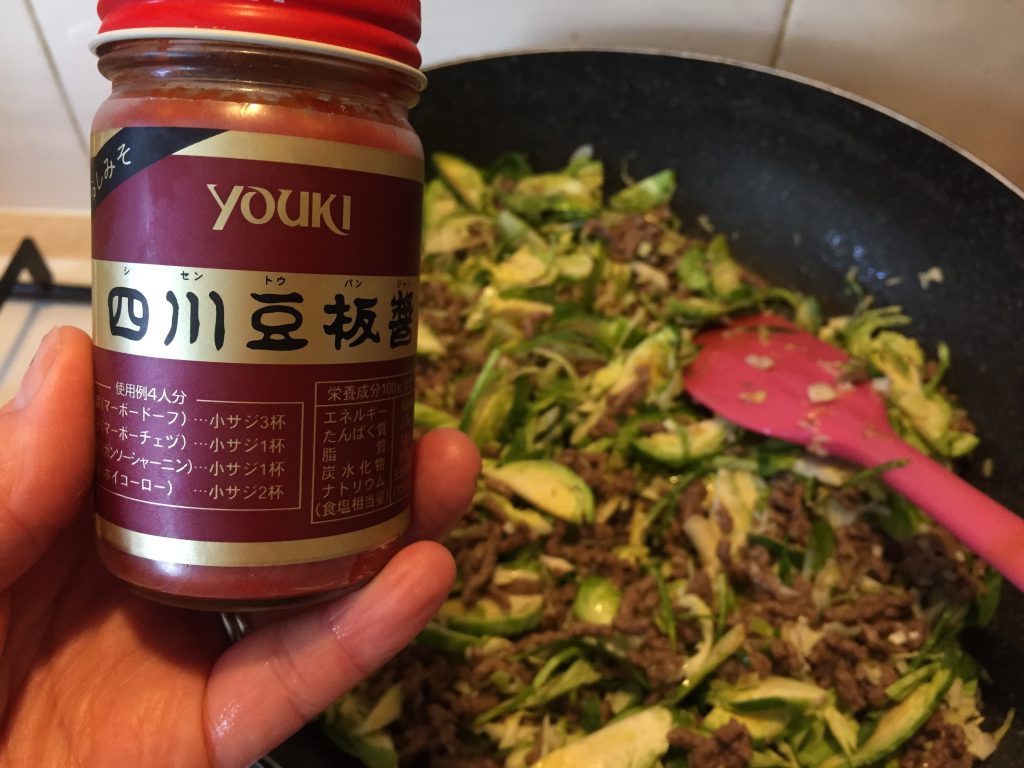 For looking different, I made Shiraga-Negi, which literally means Grey-hair leek, as the finely sliced leek looks like grey hair.
After making up with these garnishes, just pour over the peanuts and sesame chilli dressing.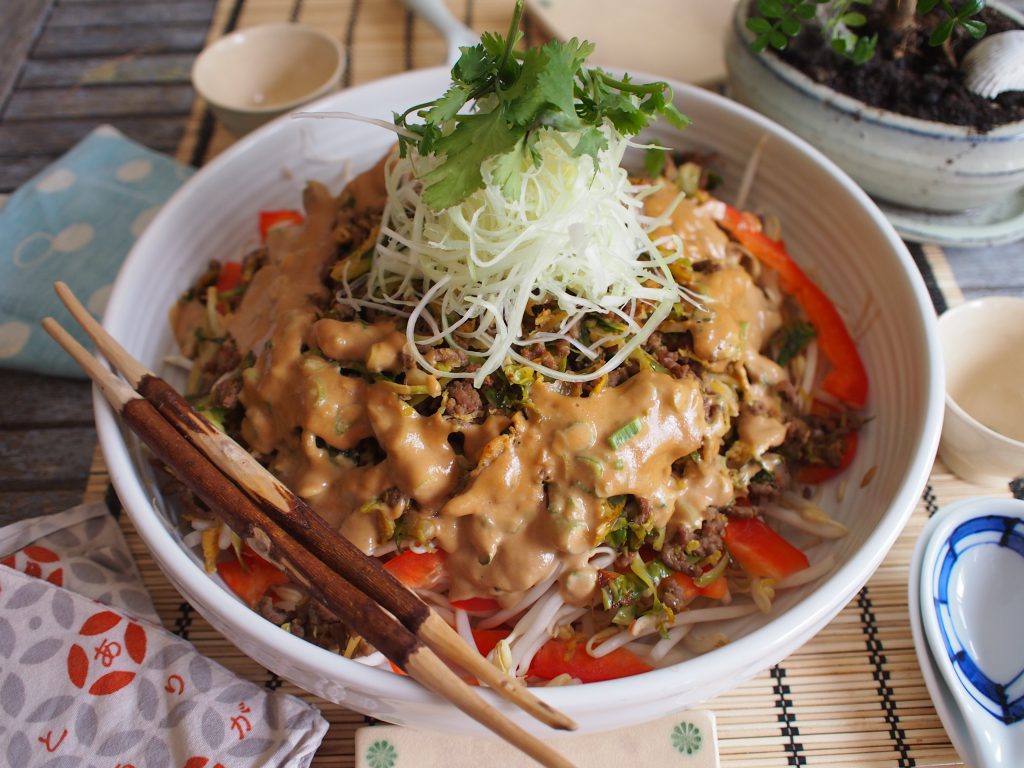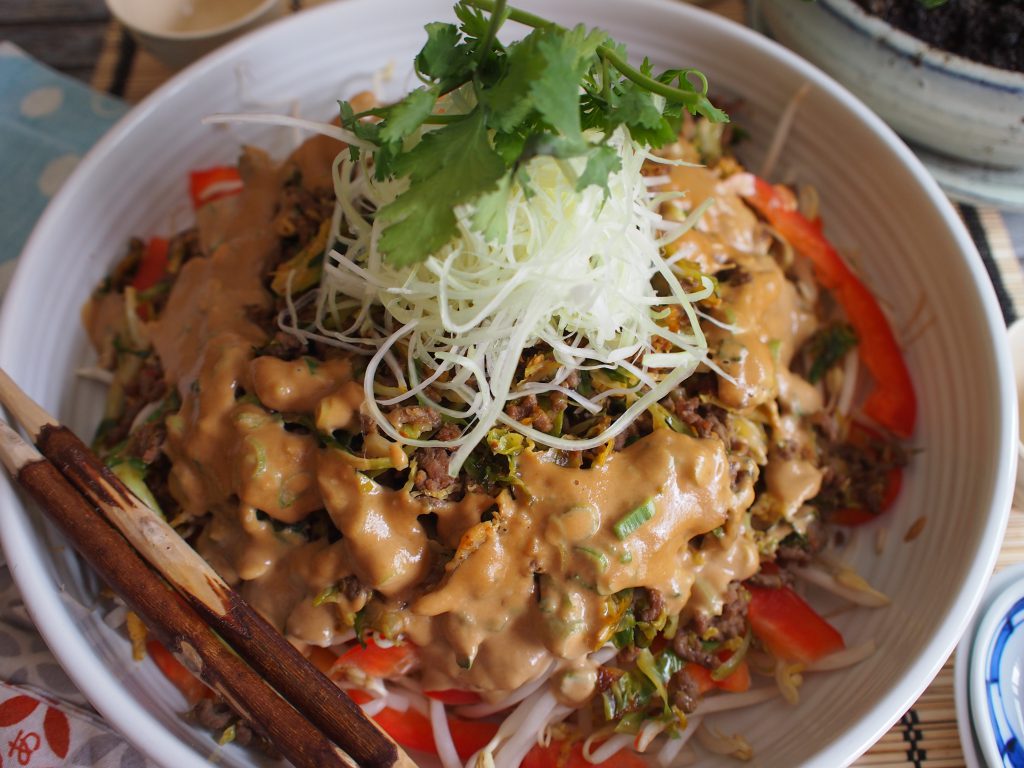 This sharing bowl is absolutely easy and healthy but so punchy gutsy.

Well, it's already Thursday, weekend is nearly there.
Have a lovely weekend, everyone.

Naoko xx