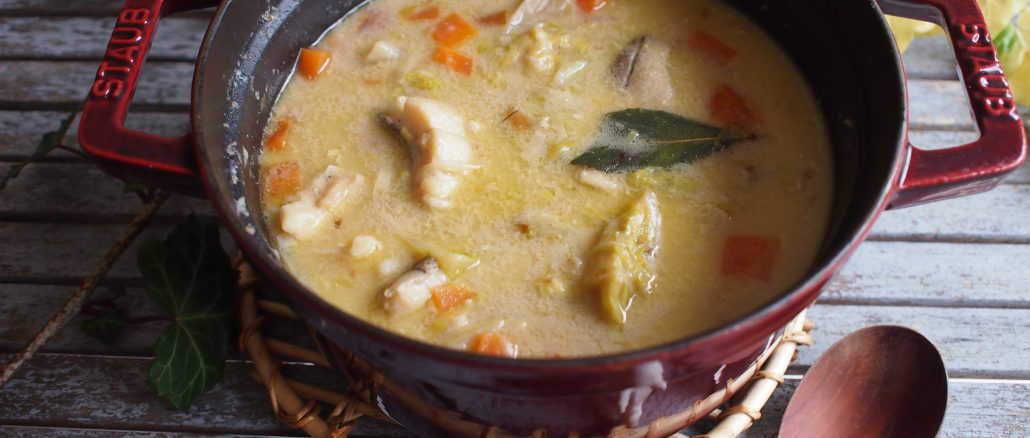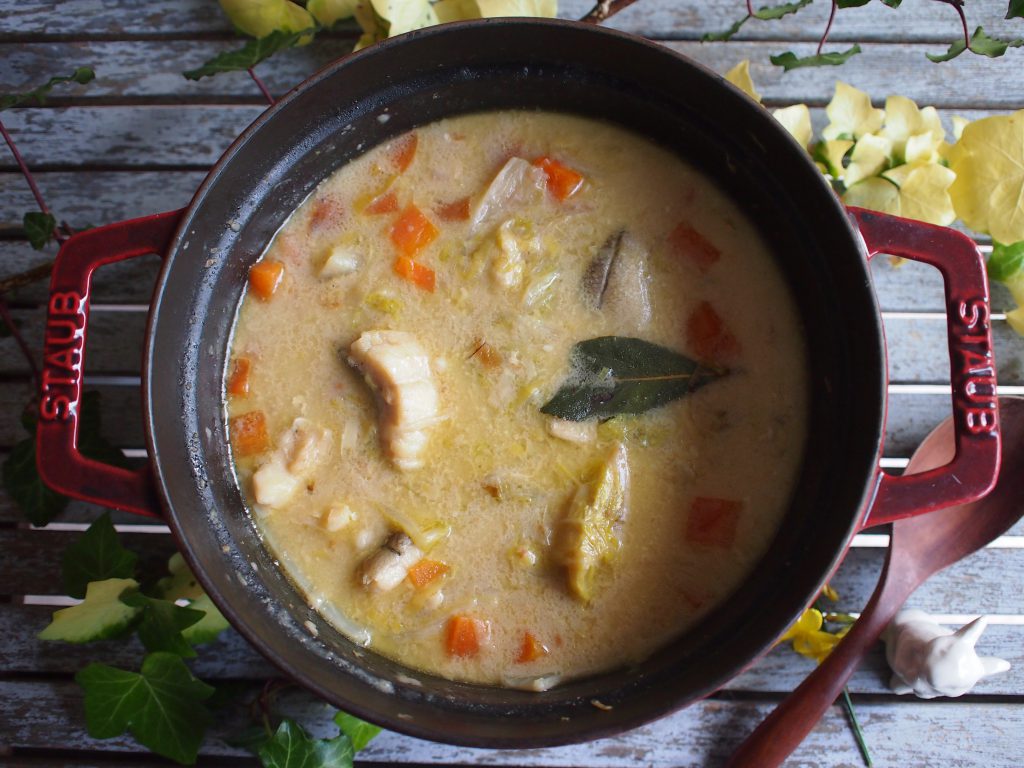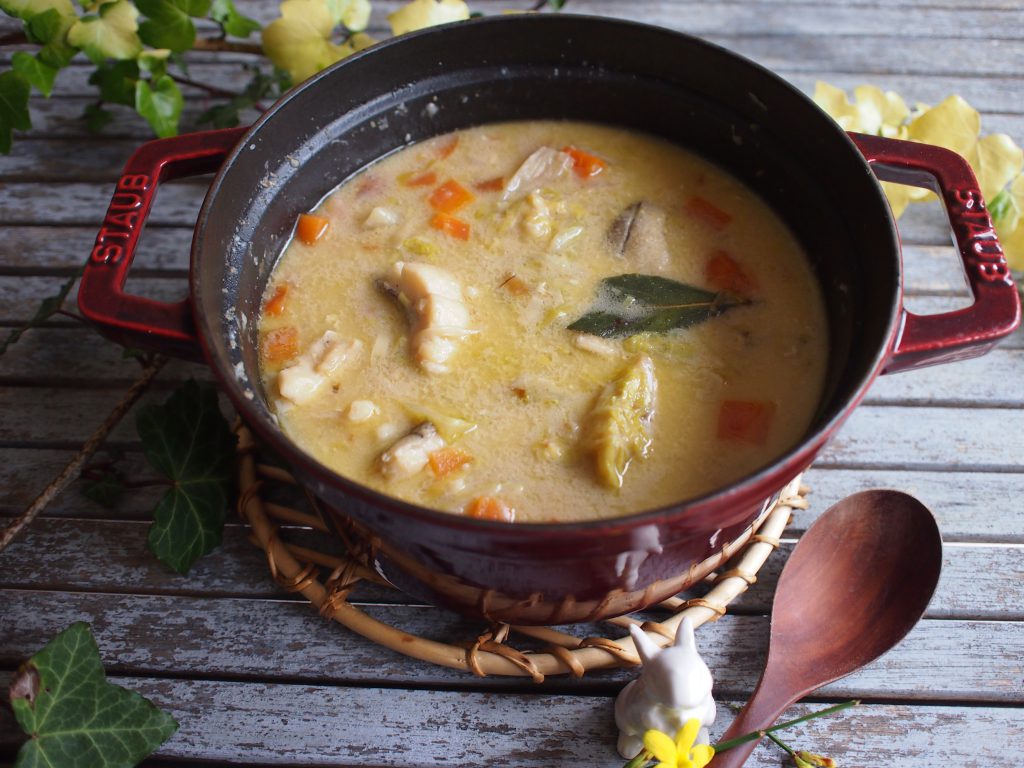 Simple is the best, right?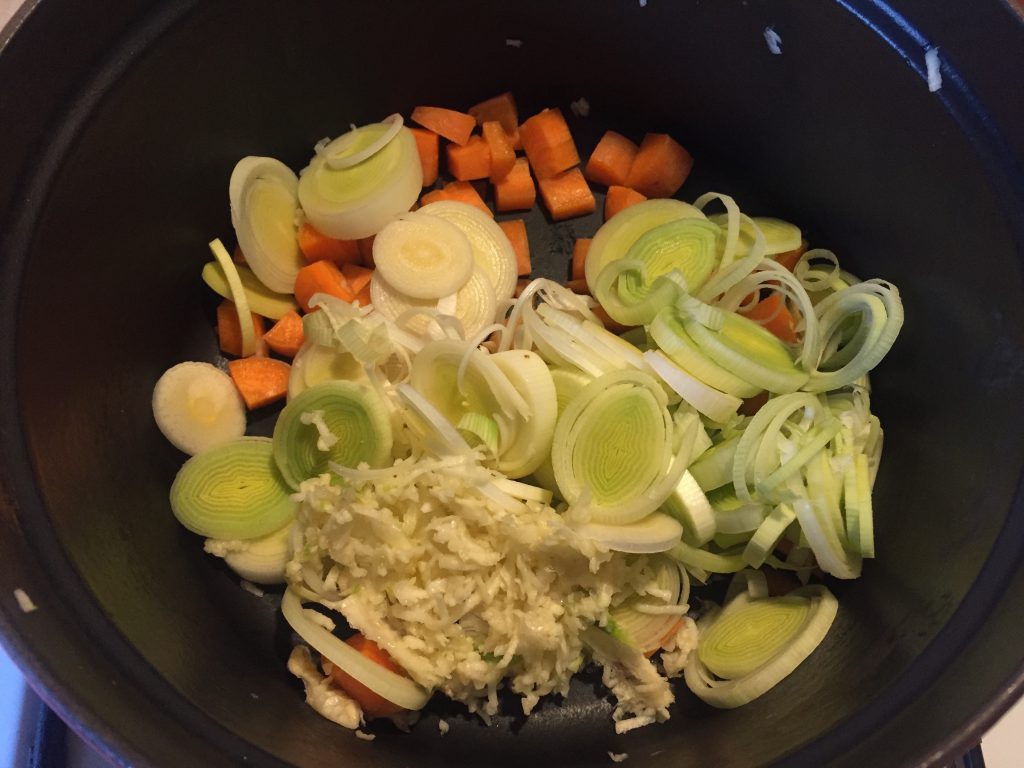 Chop roughly vegetables -carrot, leek and lots of garlic.
Apply sunflower oil in a stew pan and add vegetables.
Add some sea salt and fry on low heat until the garlic is infused into oil.
Sprinkle some plain flour and coat vegetables well.
Take it easy, thud some chunky Chinese leaves and stir on high heat.
Pour one tin of coconut milk and 150ml water, and add smoked haddock and bay leaf.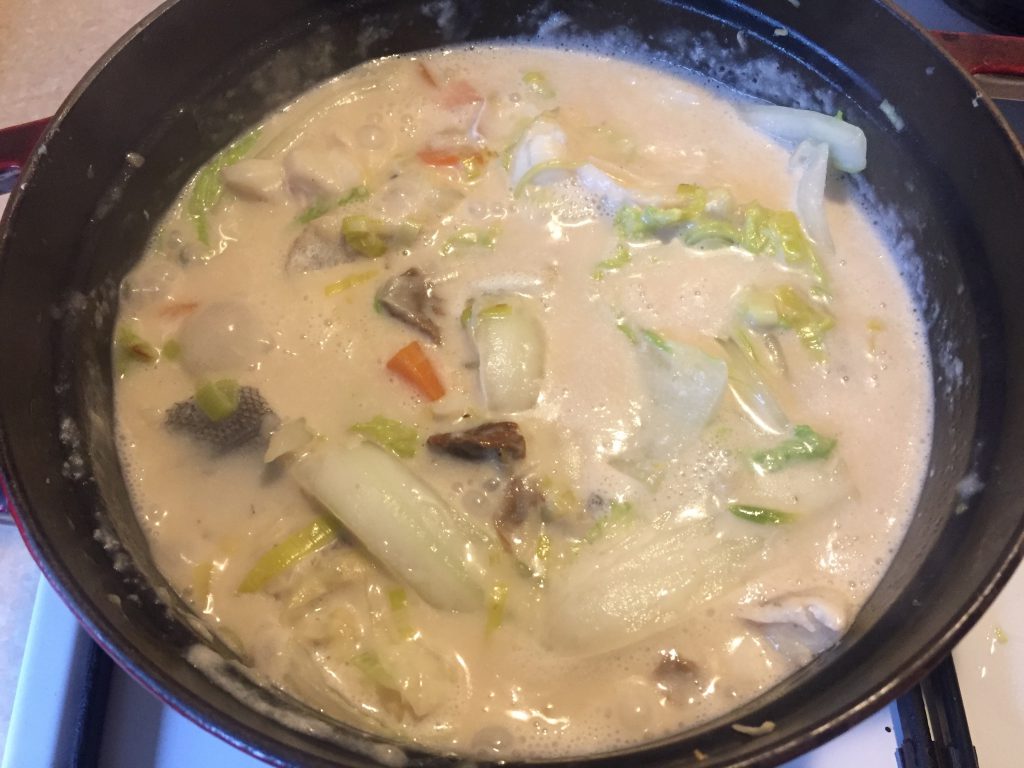 Simmer for 20 minutes on low heat with lid on. hum hum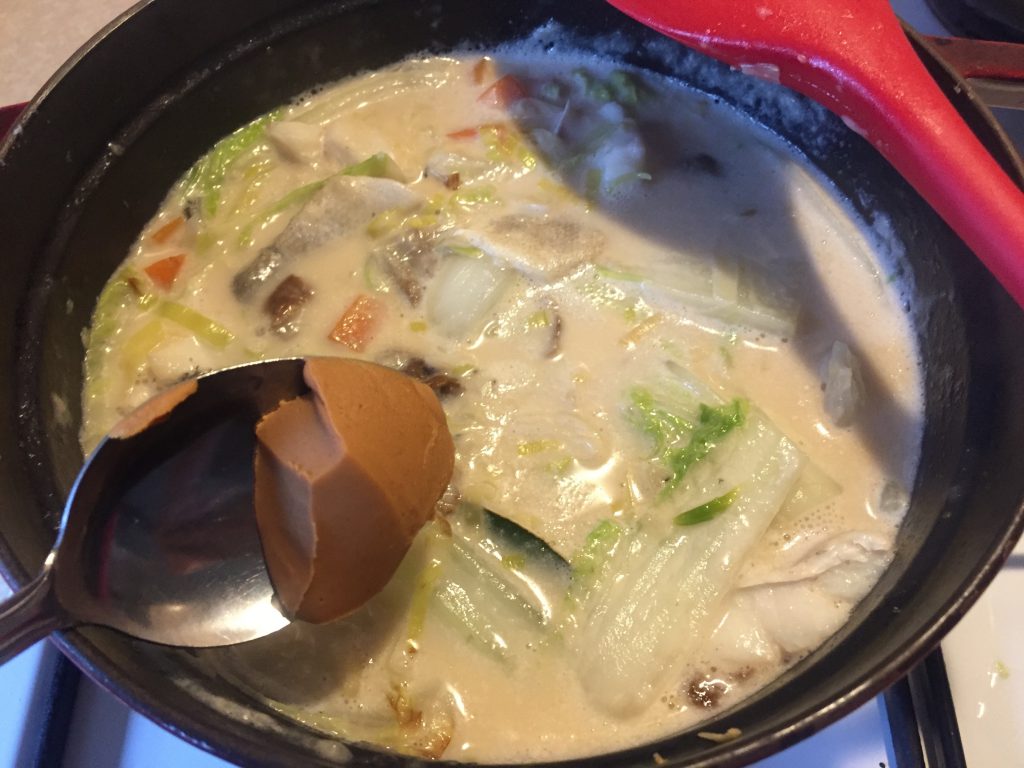 Add half table spoon of peanut paste (Non sugar type) and dissolve just before serving.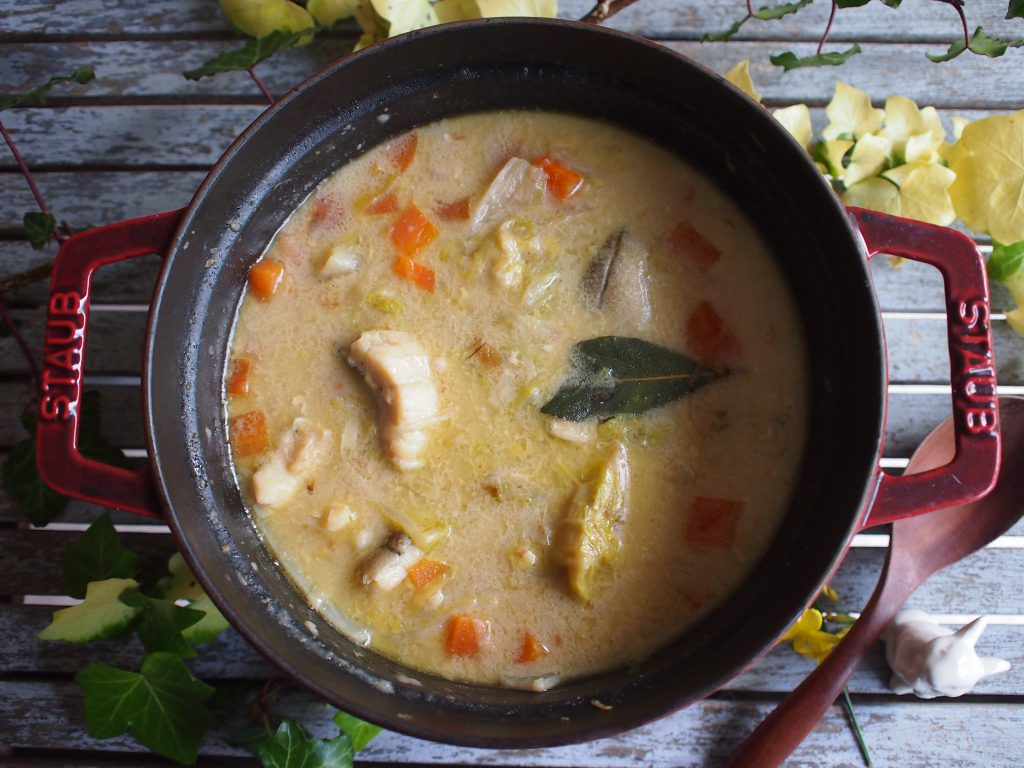 SO simple isn't it?
Chop veggies roughly and simmer everything in one pot.
Take it easy, take it easy!

Have a lovely week, everybody.

Naoko xx