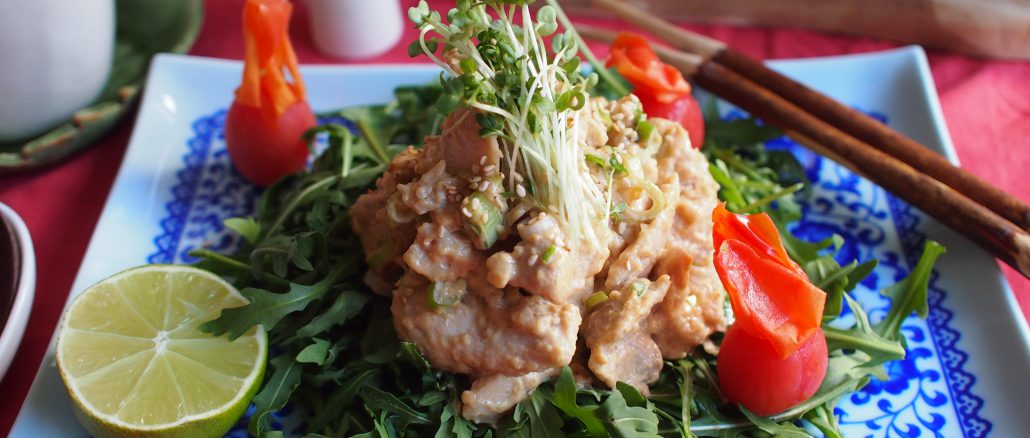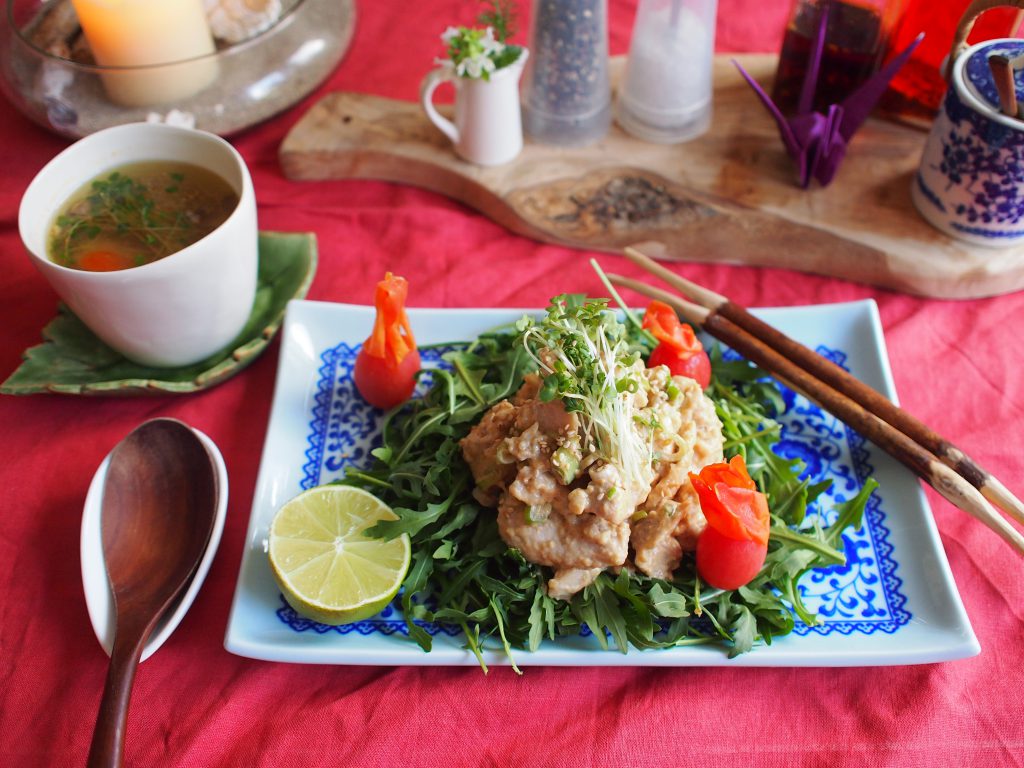 Hi there!
It's Friday (whoo hoo!), hope you are feeling like almost weekend.
Here, Cornwall has gusty wind and all covered with grey sky, ha! sounds typical Cornish winter?
Never mind, I love Cornwall including these their nature.
In such a wintery evening, I'm almost keen on thick and rich taste's dishes but also so eager to keep myself in healthy life with good foods and moderate exercises (I LOVE drinking though!).
Where is the time to fulfil these ambitions?
So, I was determined to make the simplest and quicker but helpful dish the other day.
That was Chicken Salad with Nutty Dressing & Clear Tomato Chicken Soup.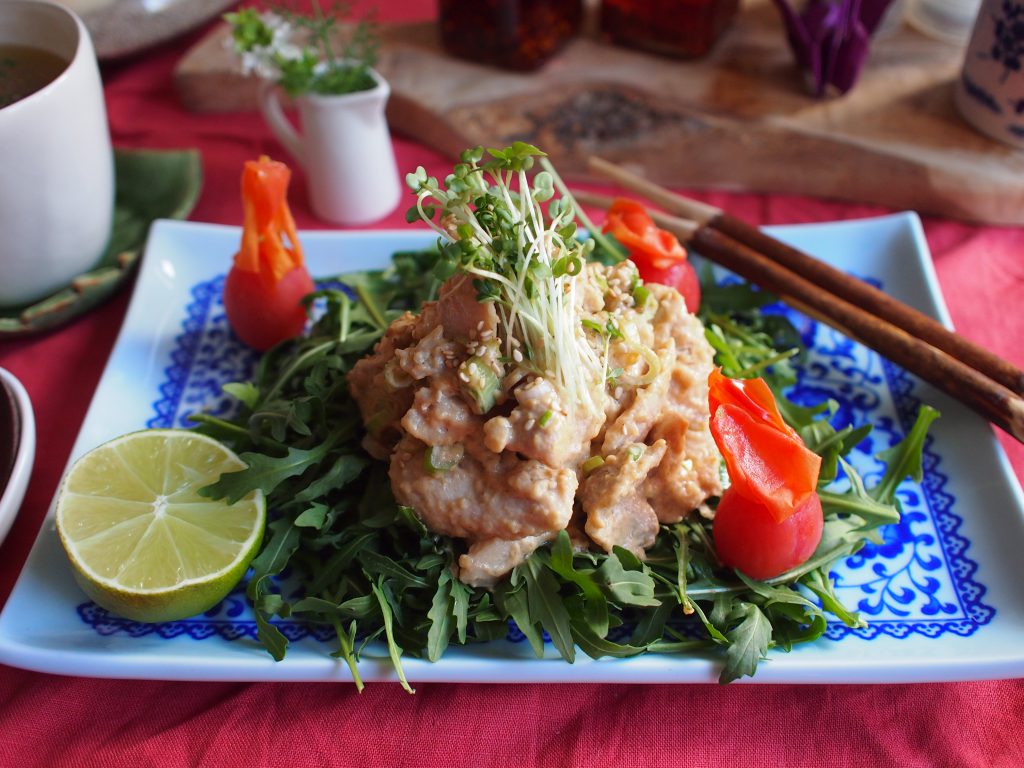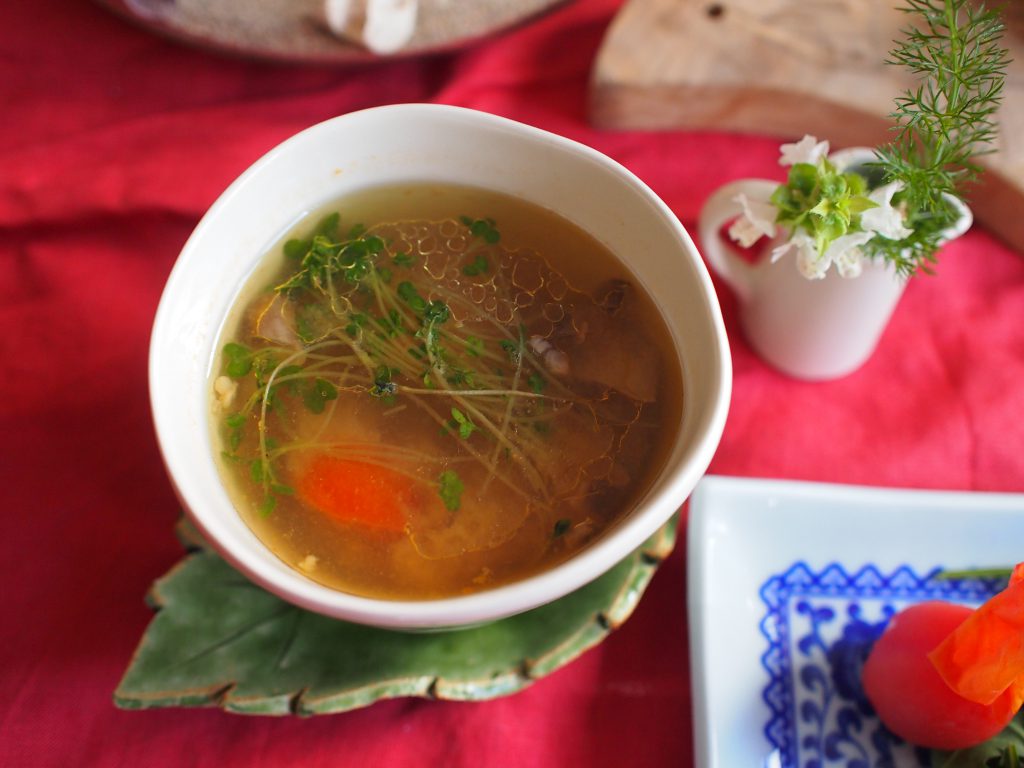 How simple?
Good question! You can share ingredients with two different dishes, and also you can make the dish meanwhile making another one.
There is no need to buy double ingredients for these two.
So you can save cost and time pleasantly.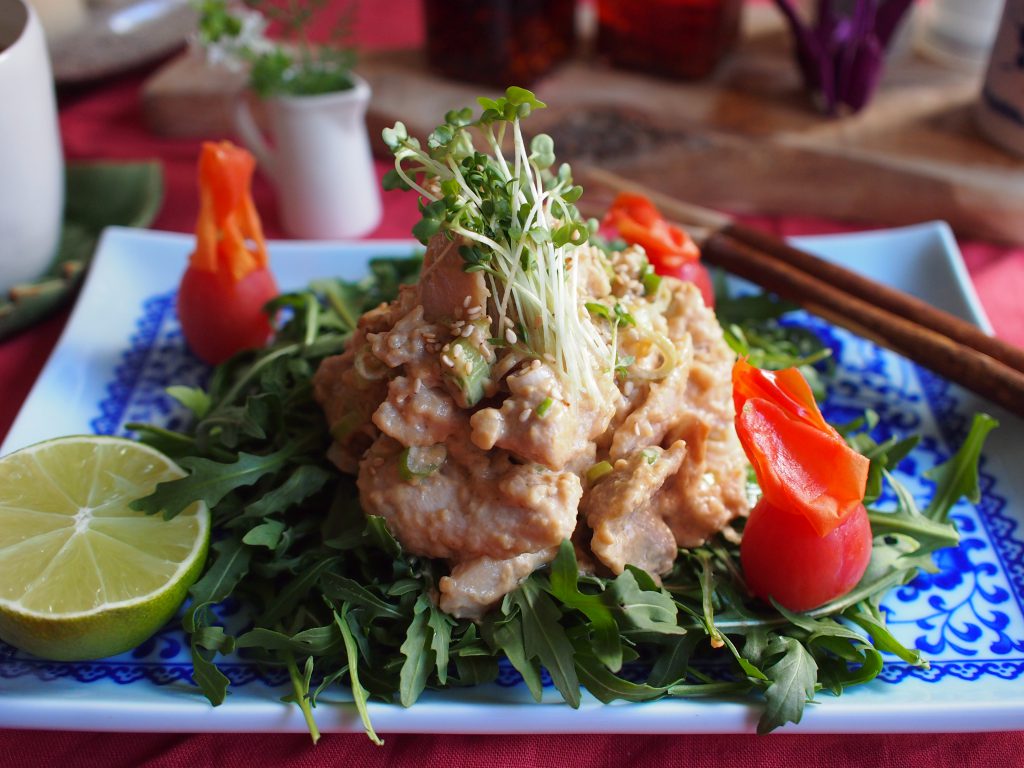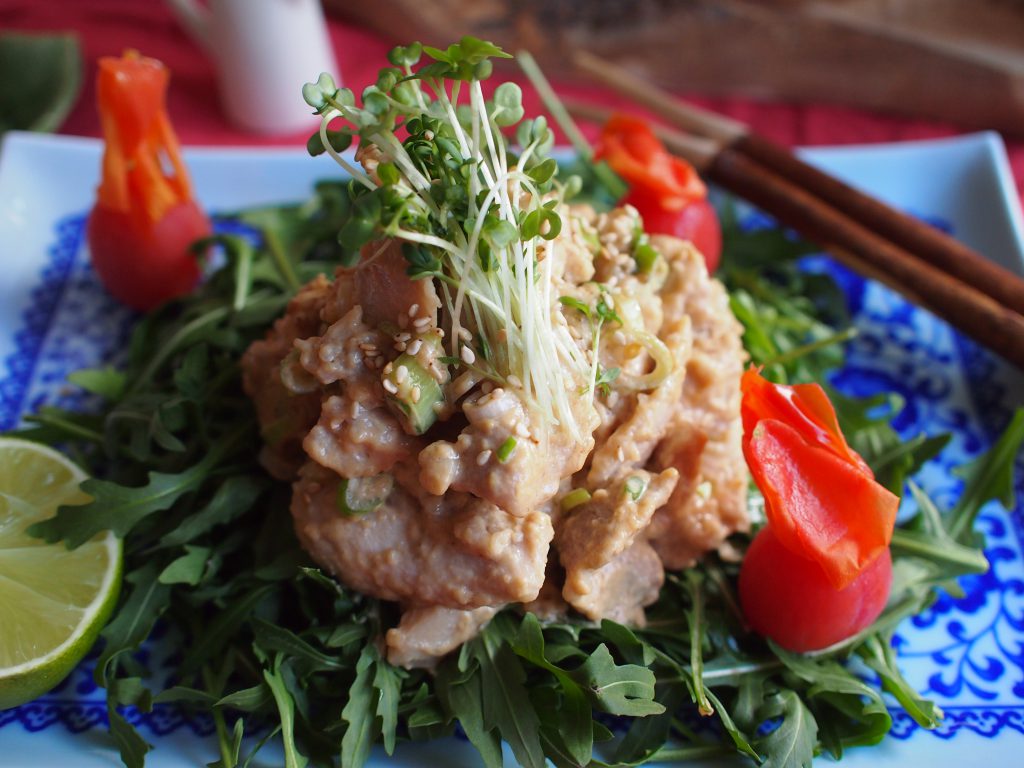 Mmmm…sounds not too bad, does it?
Ok, let me share the recipe of these full of Asian flavours.
I hope this would be something helpful for your cooking at home.

Have a restful and joyous weekend, everyone xx
Naoko