I love noodles with any types of them, but especially for Soba (buckwheat noodles), I could say homemade and just boiled one is the best!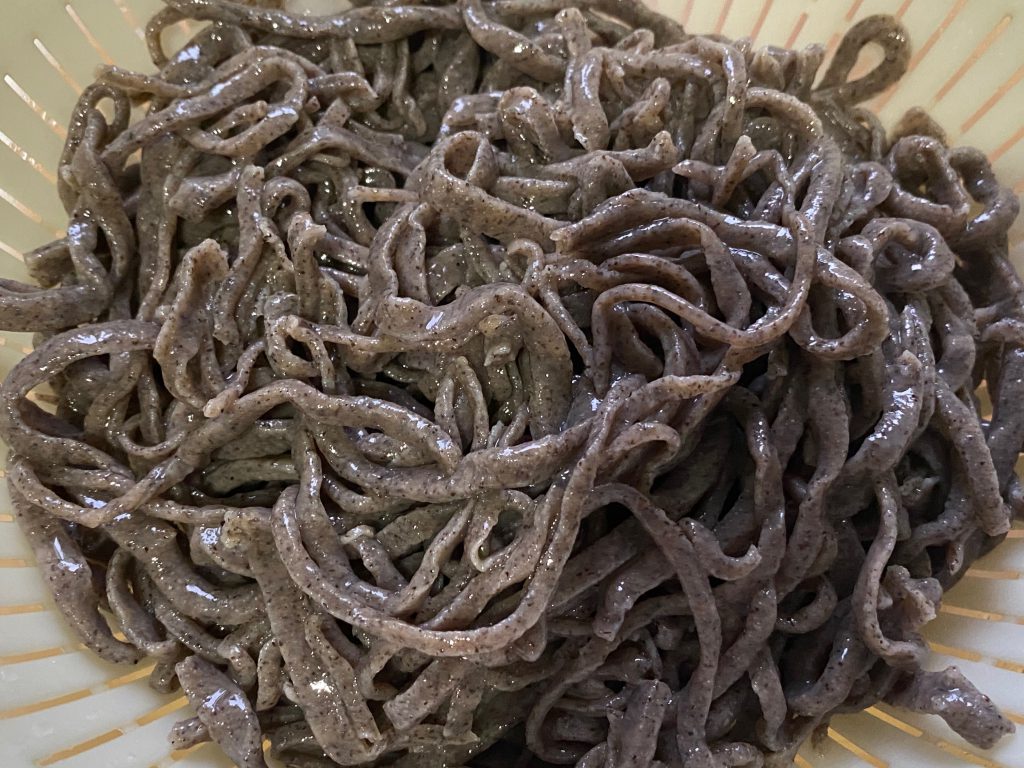 Very flavourful and I love the earthy flavour 🙂
Soba is so pleasant food for not only the taste but also for the nutritious element.
Soba contains all nine essential amino acids, including lysine, which is lacking in wheat flour. As other pleasant nutritious, manganese, minerals like zinc, magnesium and iron, Vitamin B1 that is needed for energy metabolism and healthy cell growth and function. High protein and soluble fibre that may help banish belly fat, and remarkably contains no gluten. What a super food!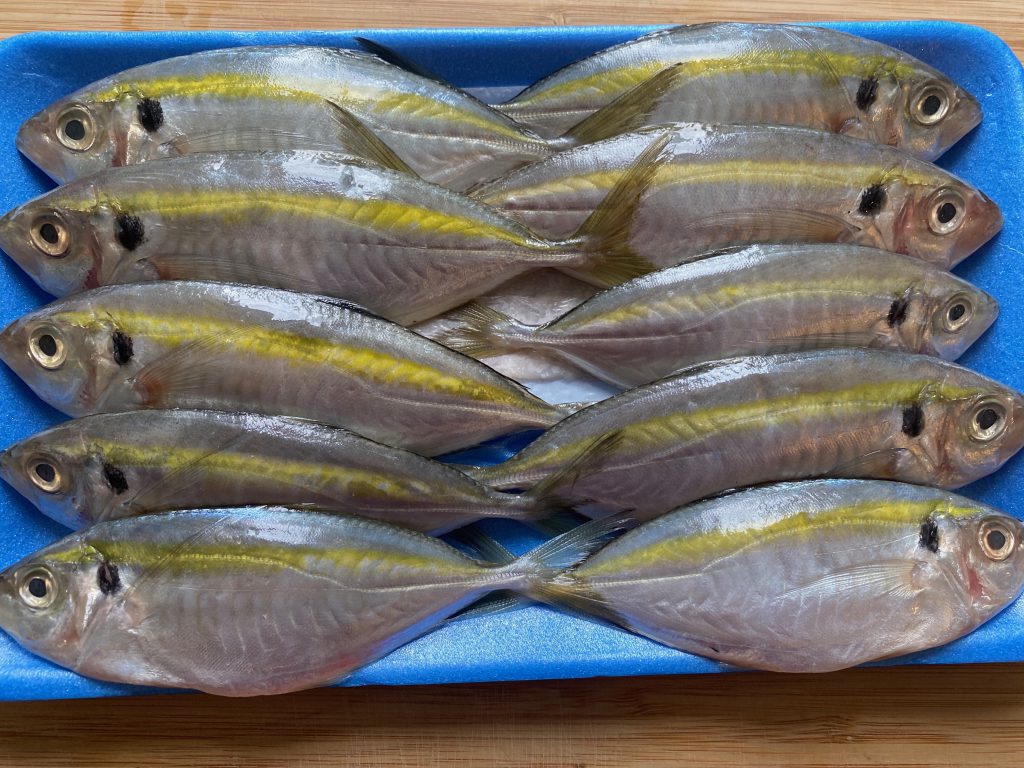 Then I made Tempura using a mini horse mackerel and chicken breast for making a Tempura soba.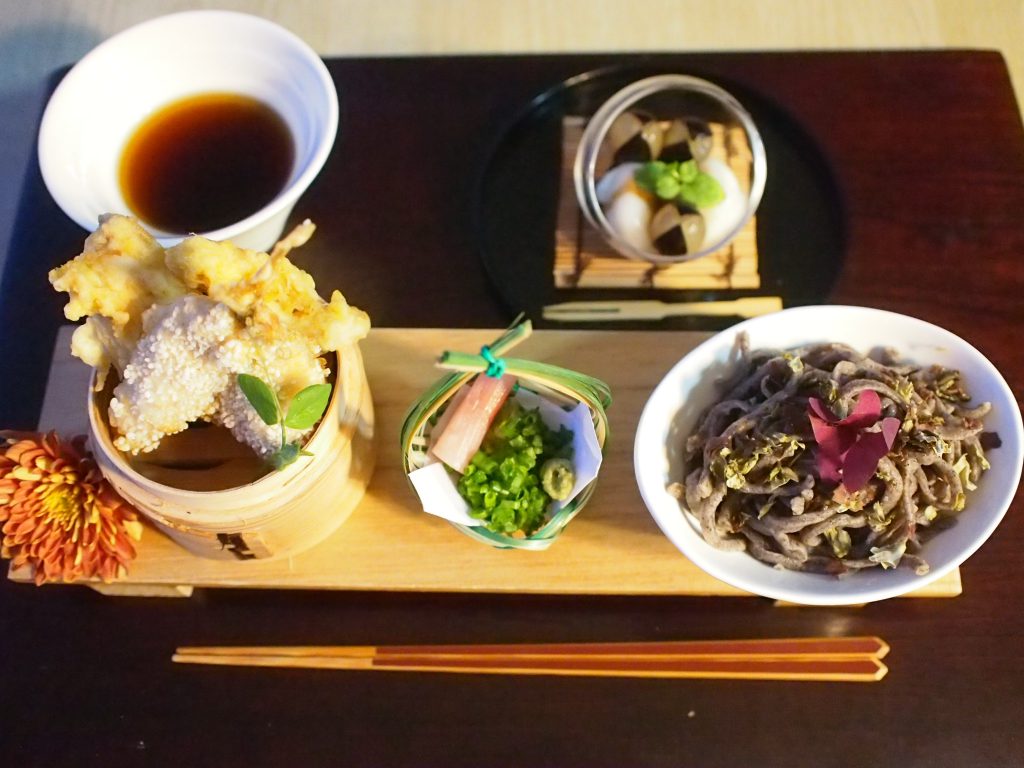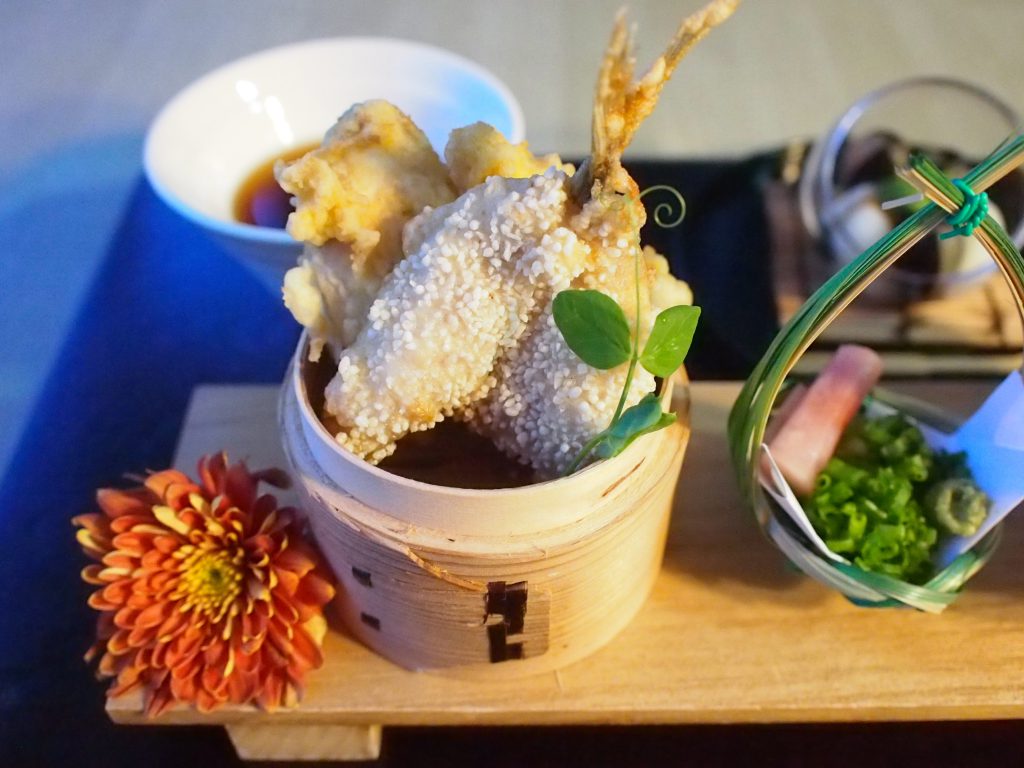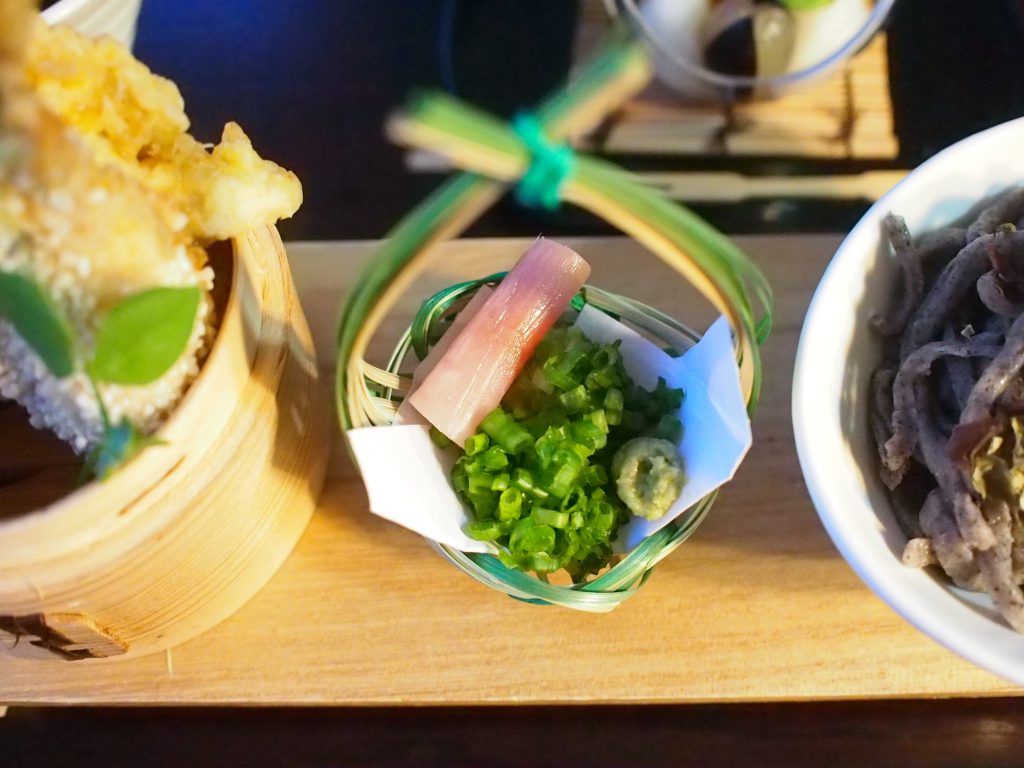 Home-pickled ginger (gari) alongside for cleaning our palate.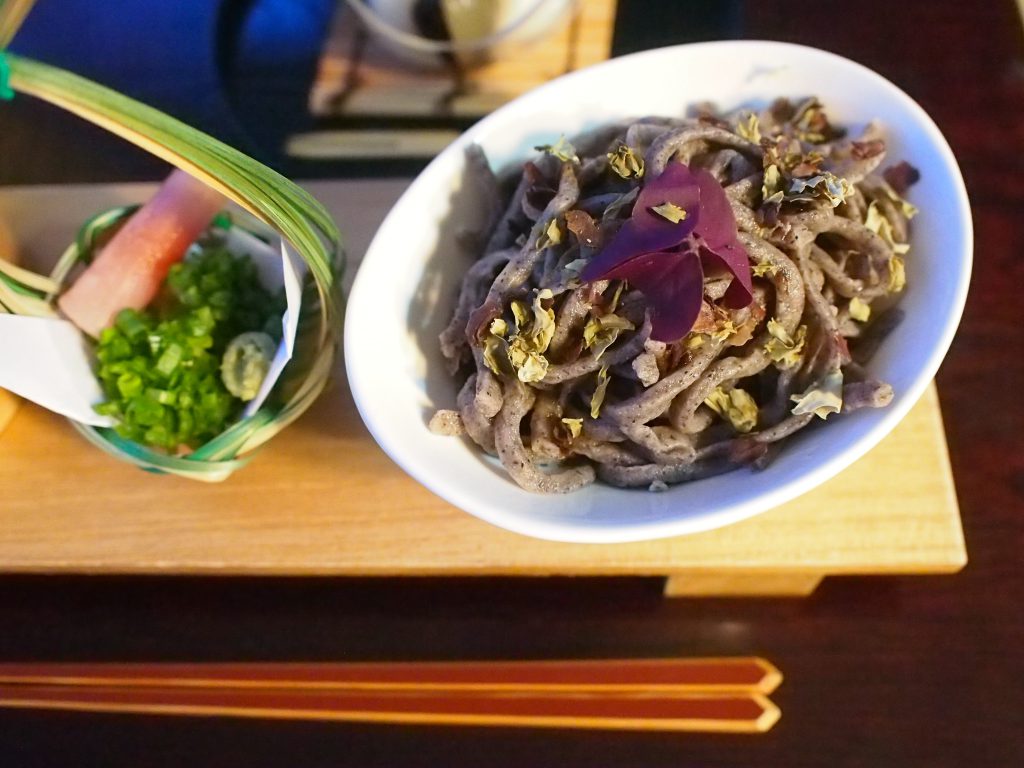 The garnish is French seaweed from Normandy and home-grown red wood sorrel.
The dessert was twisted Japanese sweets -Oozy Choco Shiratama Mochi. The milk chocolate hides inside of the Mochi, and when you bite it, the chocolate ooze out!
LALALA, tomorrow is Friday (yay)!
Do you have any plan for this weekend?
Hope you have a good one ahead.

Naoko xx