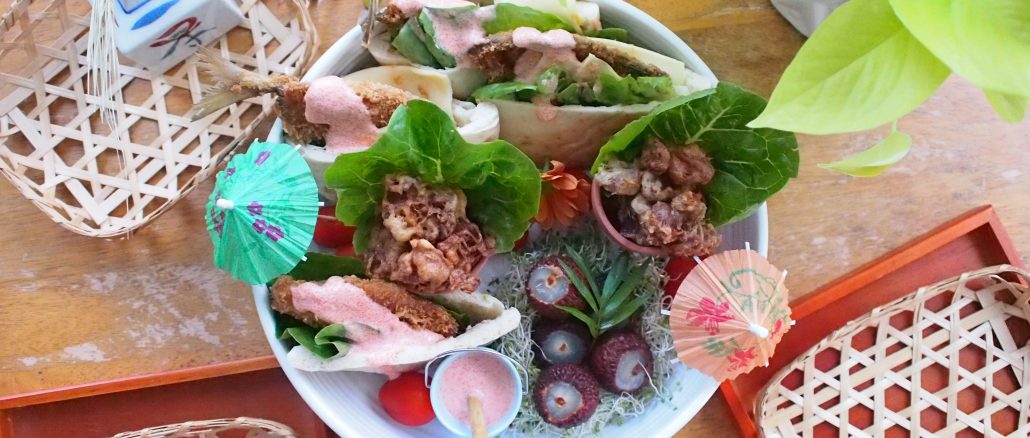 This is wild horse mackerel that was caught in Indonesia.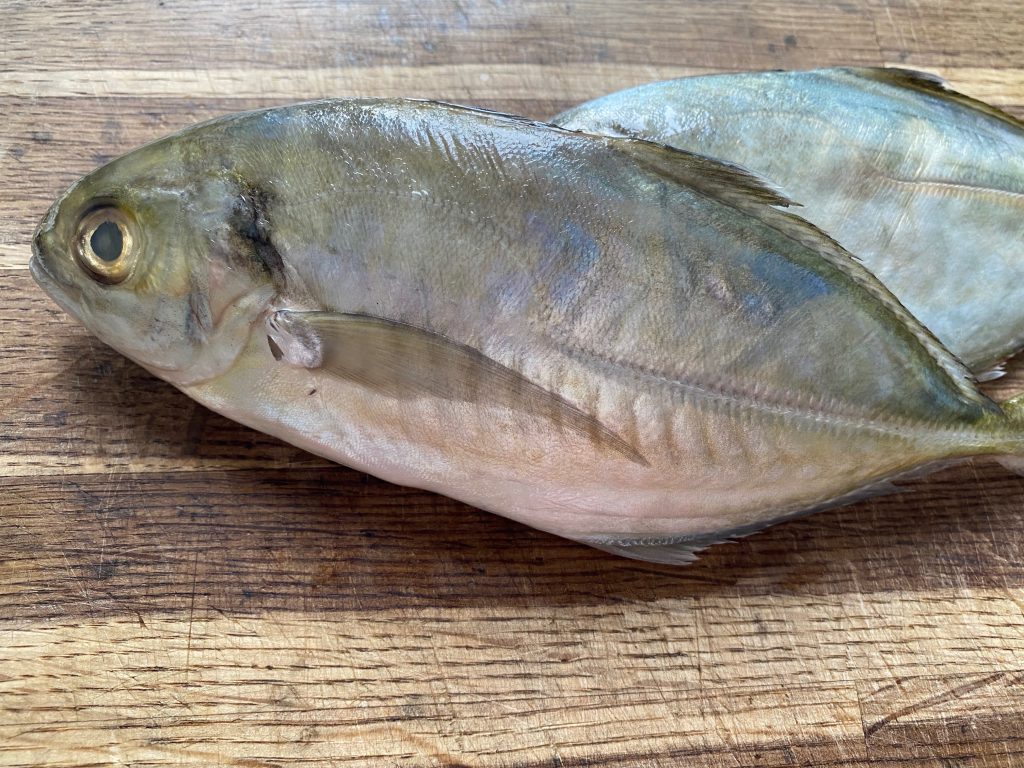 That's appearance is different from Aji (Japanese horse mackerel) and UK's one, the South East Asian's one is wider and the flesh is thinner however it has similar scale with others.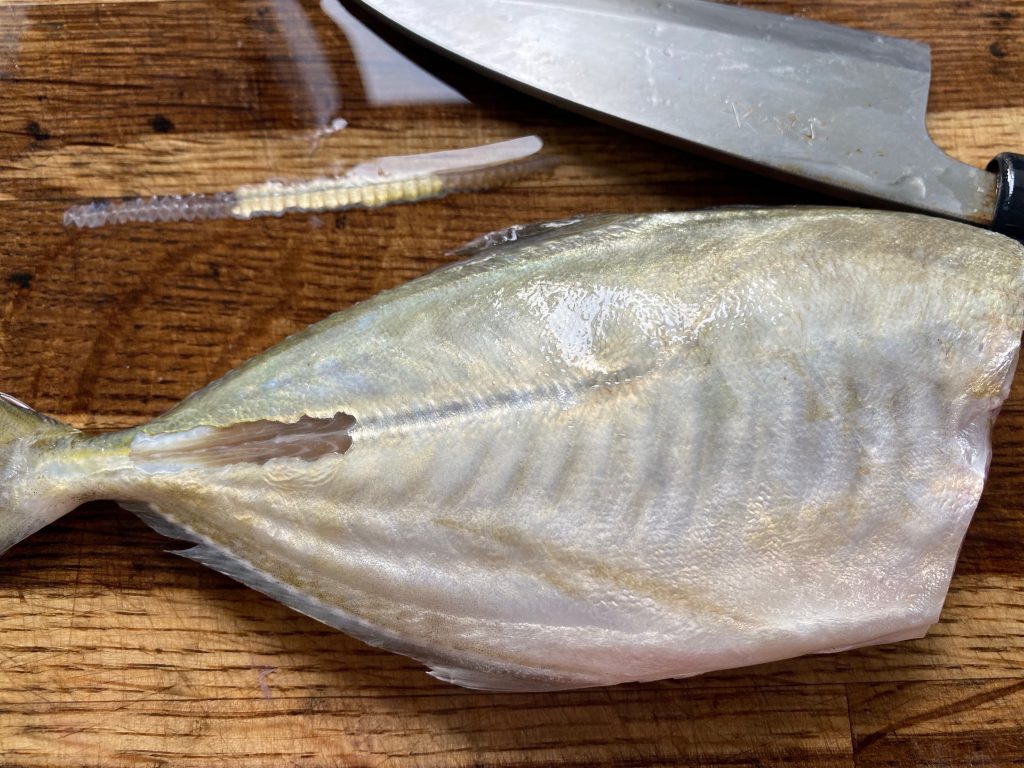 The taste is slightly subtle than Japanese Aji, but we still like it!
Then this time I made a Aji Fry and wrapped with pita bread.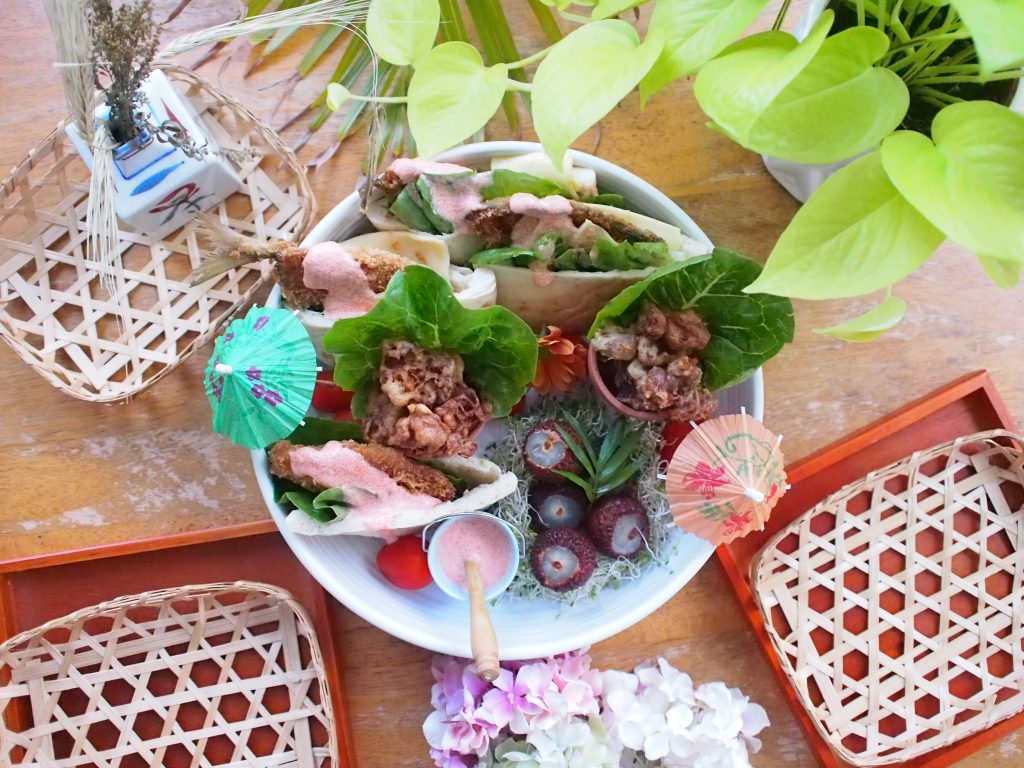 The theme was 'Night Picnic' 🙂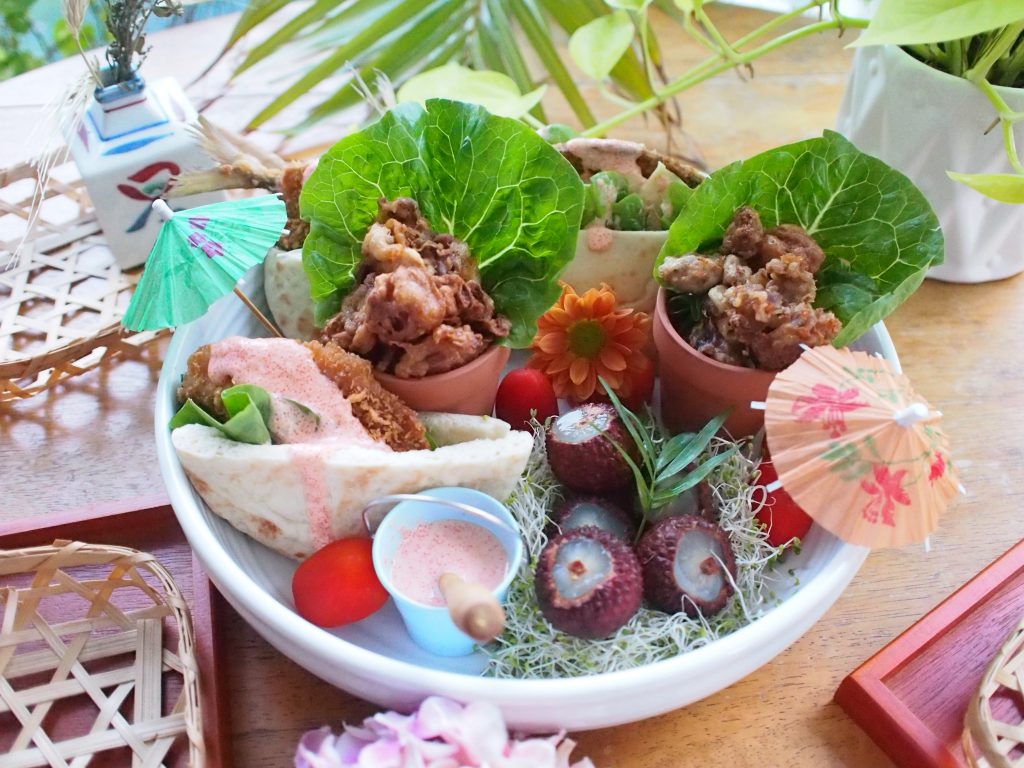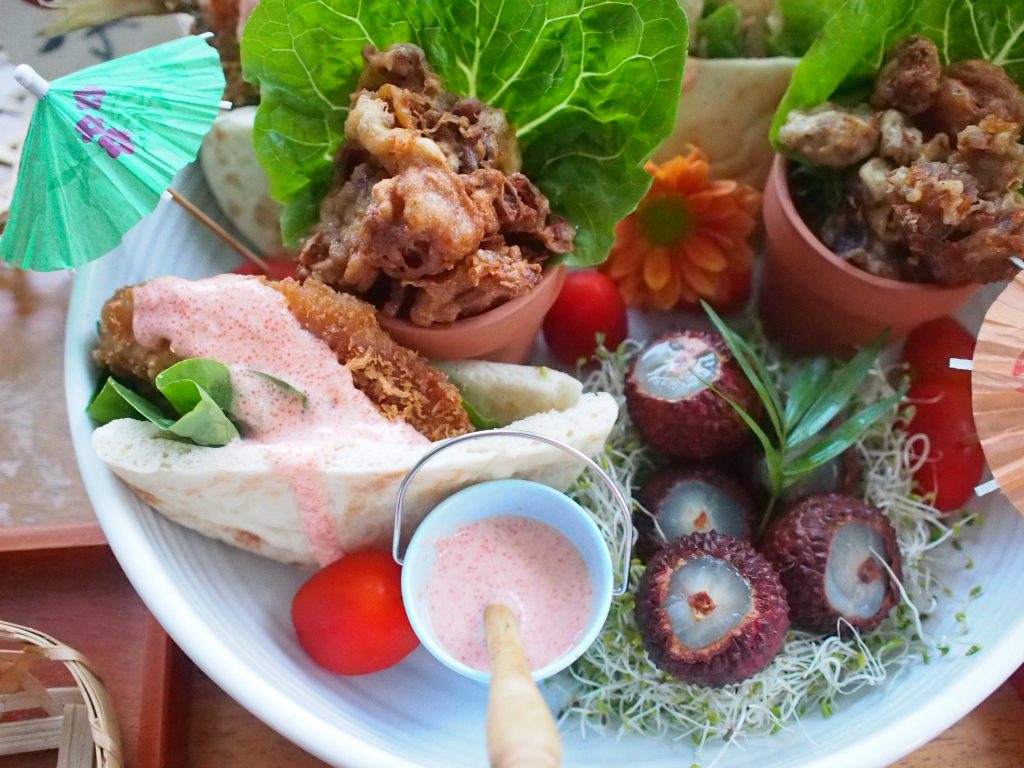 Mentai Mayo Sauce works very well and the texture of roe is so pleasant.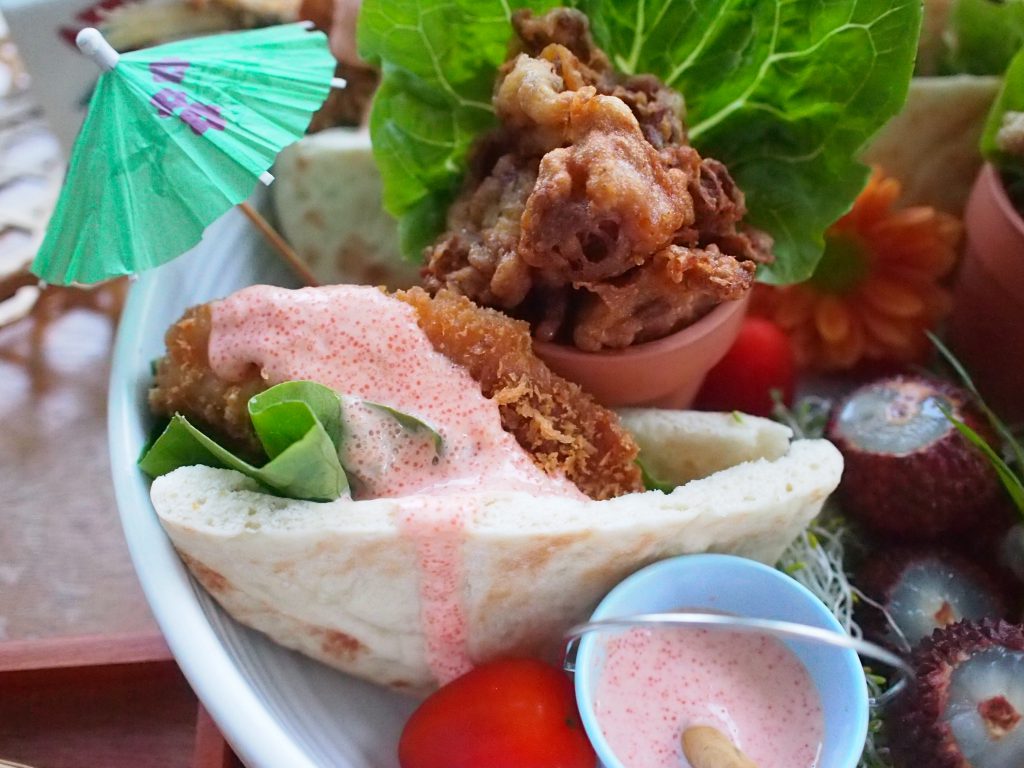 The family utterly loved it!
Another a huge hit was deep-fried gizzard.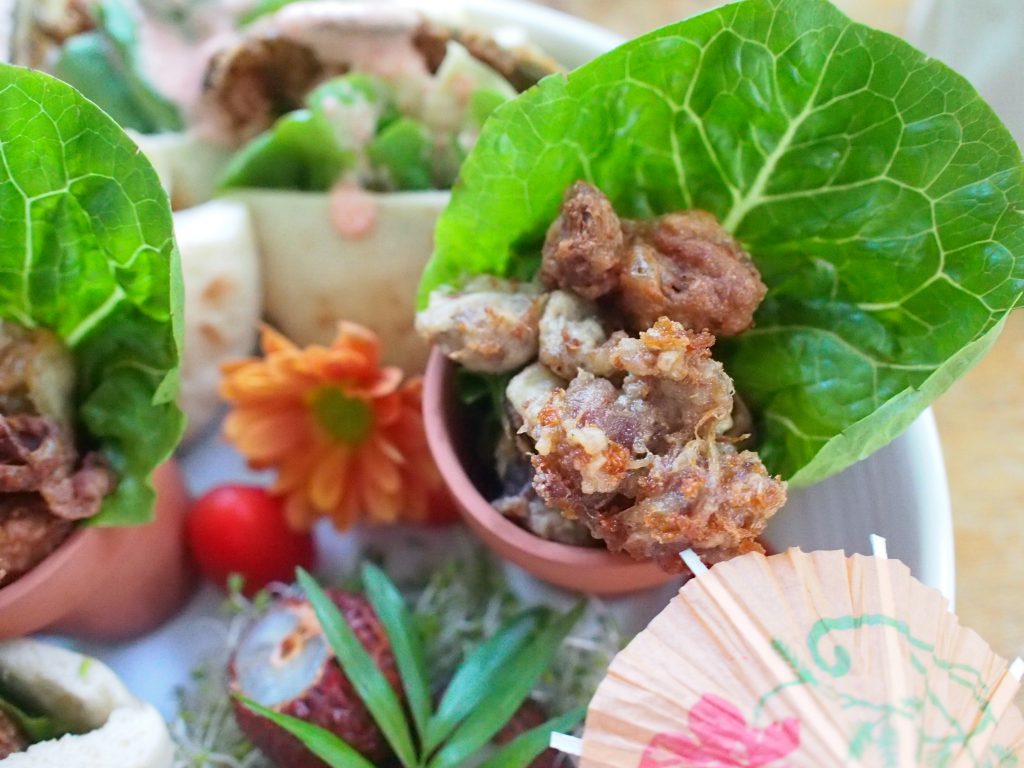 It was seasoned garlic and the crispy butter was so tasty!
The boys said they loved it more than Chicken Karaage and even my husband who is a lover of Karaage said he was more than happy to eat this snack alternatively.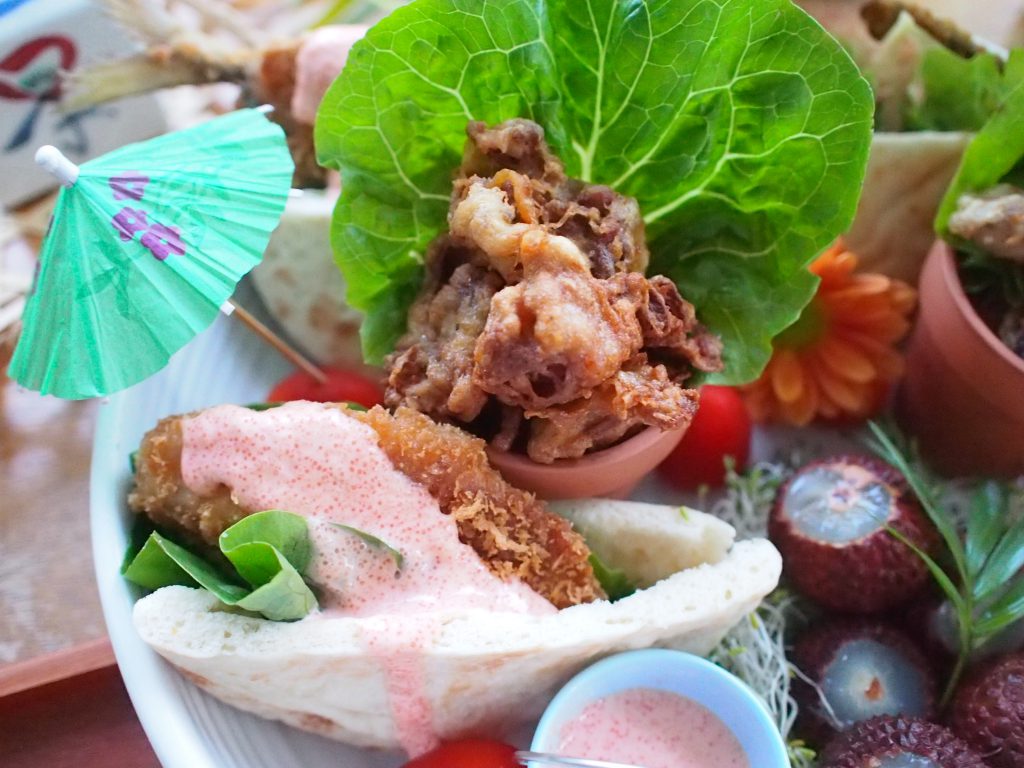 Did you know gizzard is consisted with almost muscle, so that contains almost zero fat, hence it is super low calories, 94 kcal per 100g! Also that is full of nutritions -protein, iron, Vitamin K that works for enhancing our bones.

I would comfortably say gizzard is perfect ingredient for dietary needs.

By the way, it was great to see the boys devoured the foods 🙂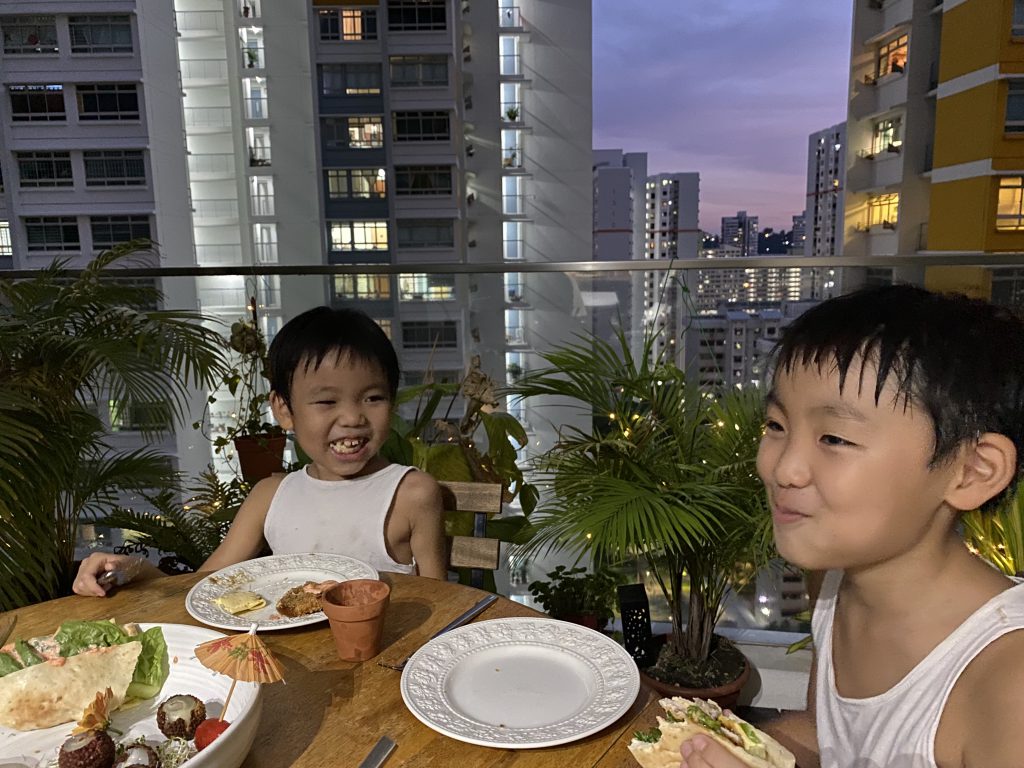 In Singapore, from tomorrow, we will not be able to dine in again since the case number has jumped up 🙁
Keep to be positive and stay safe.

Naoko xx