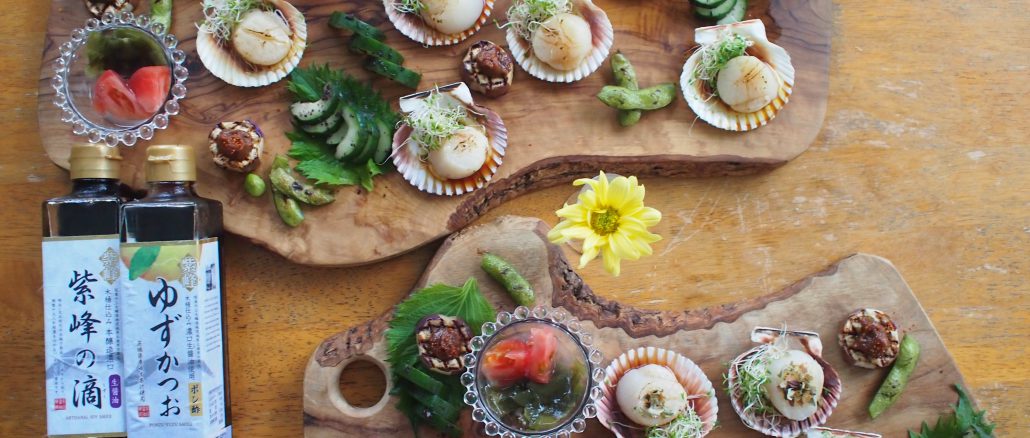 I believe Hotate (scallop) is half-cooked is the best way for relish their sweet and tender taste and texture.
Firstly lightly grill the surface with butter and make a light charring with hand torch.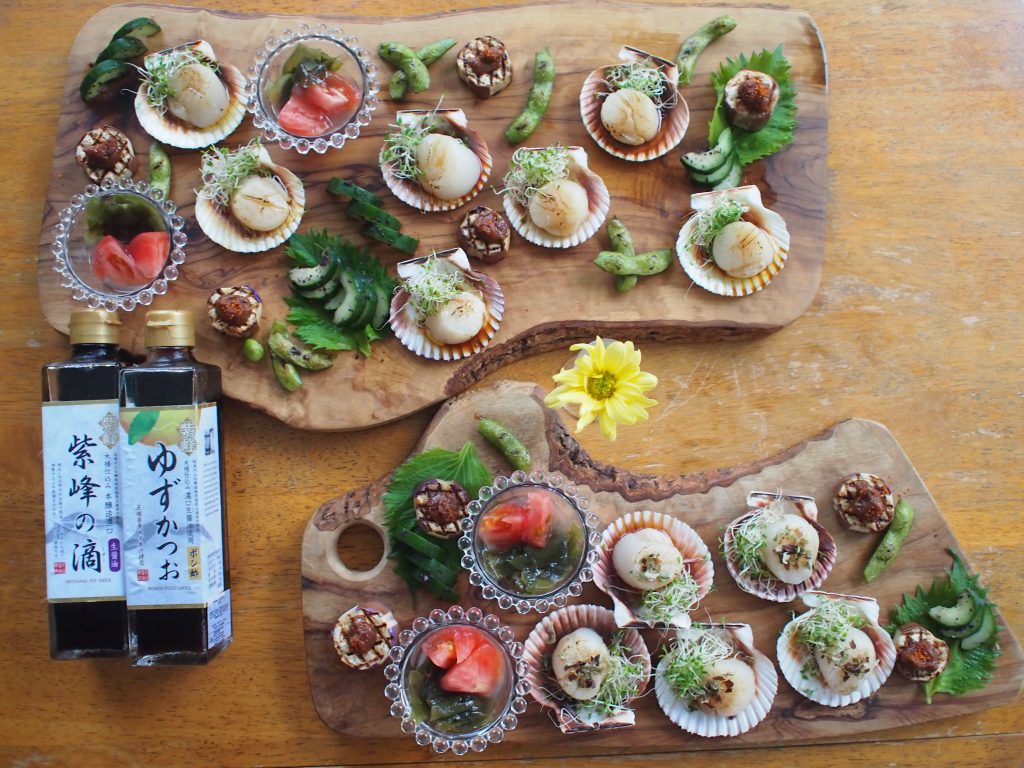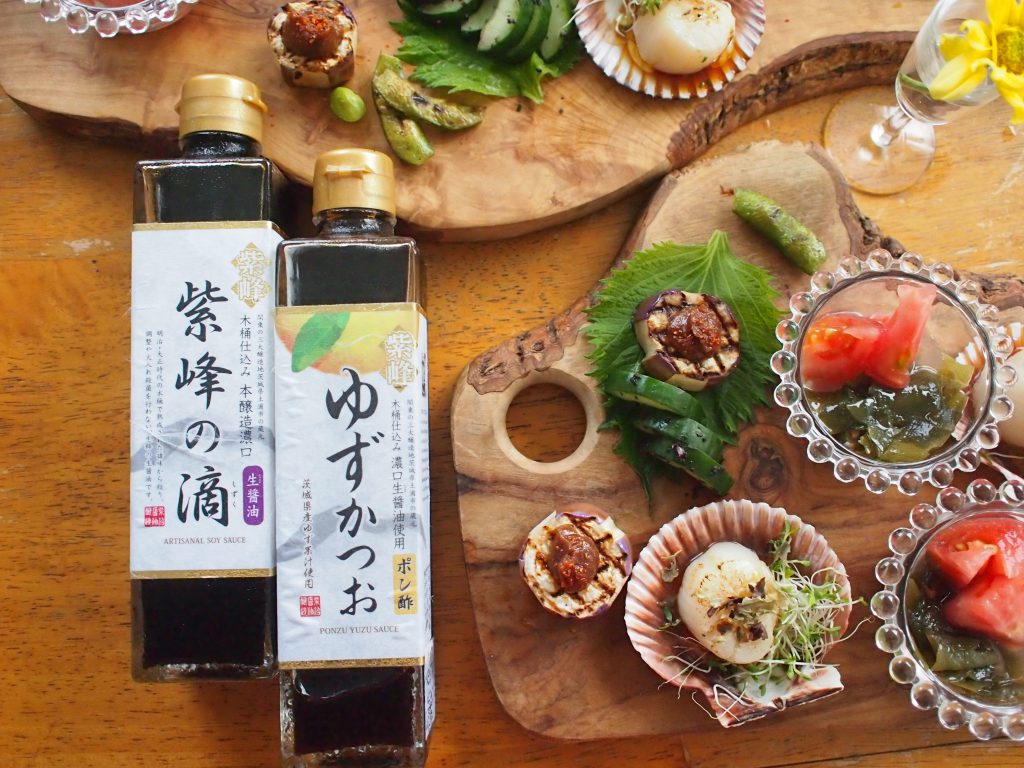 This super tasty two soy sauce are just amazing and stars who help your cooking easily! You can get them from MoguShop even this stay-home period 🙂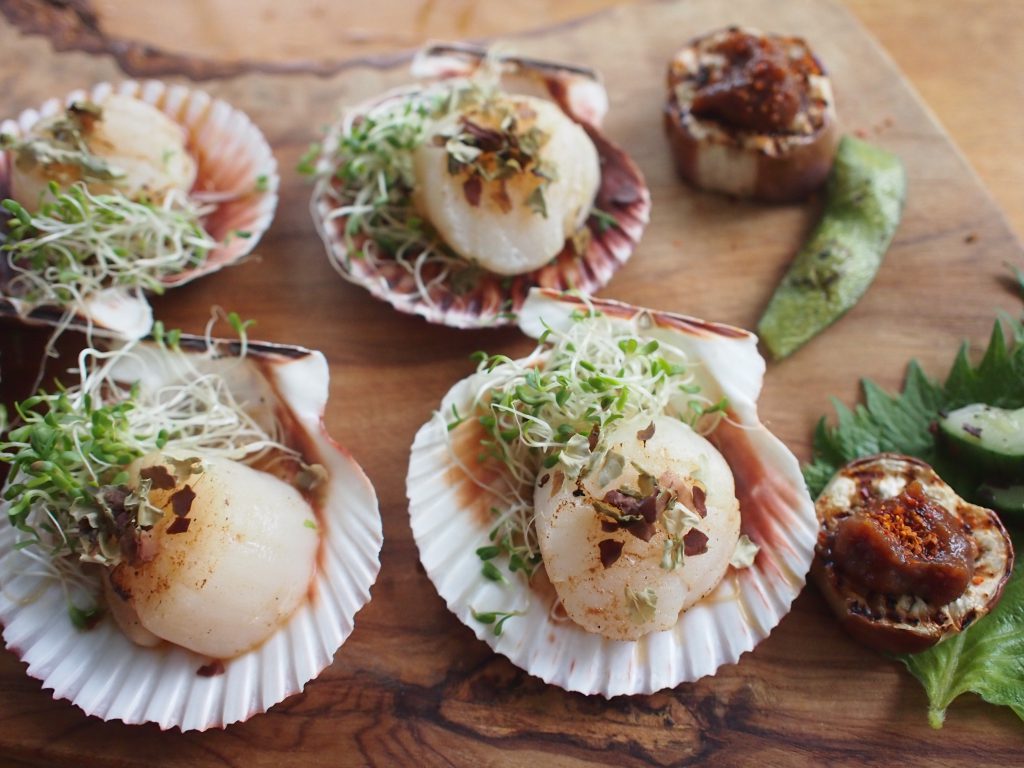 This is my style.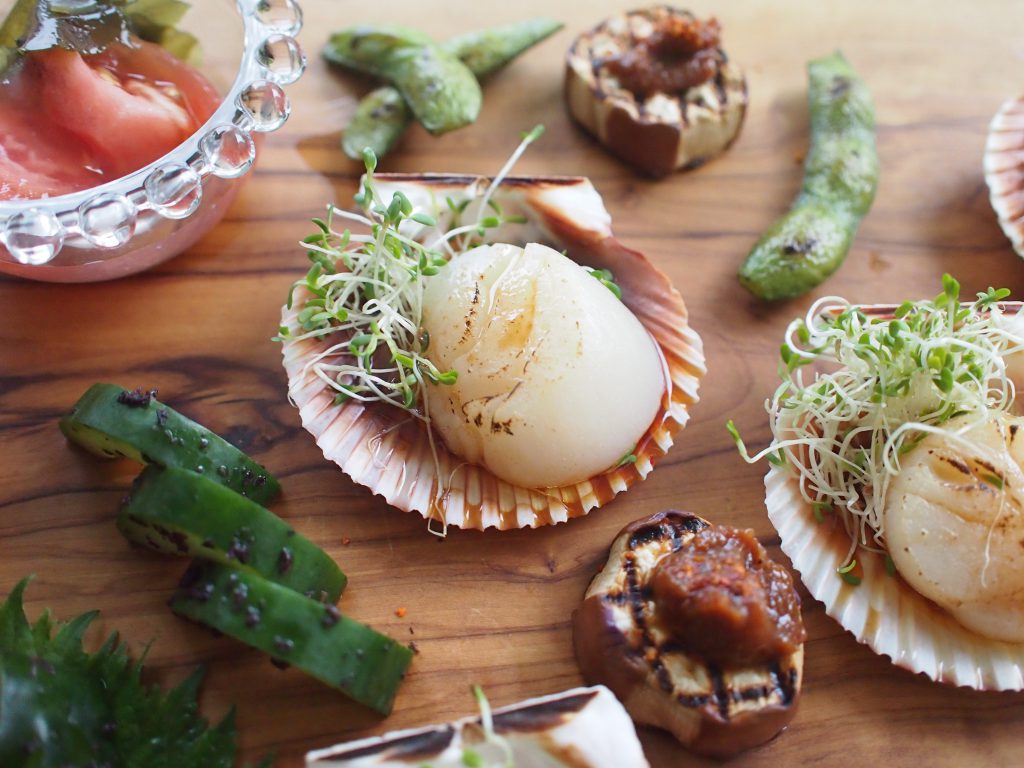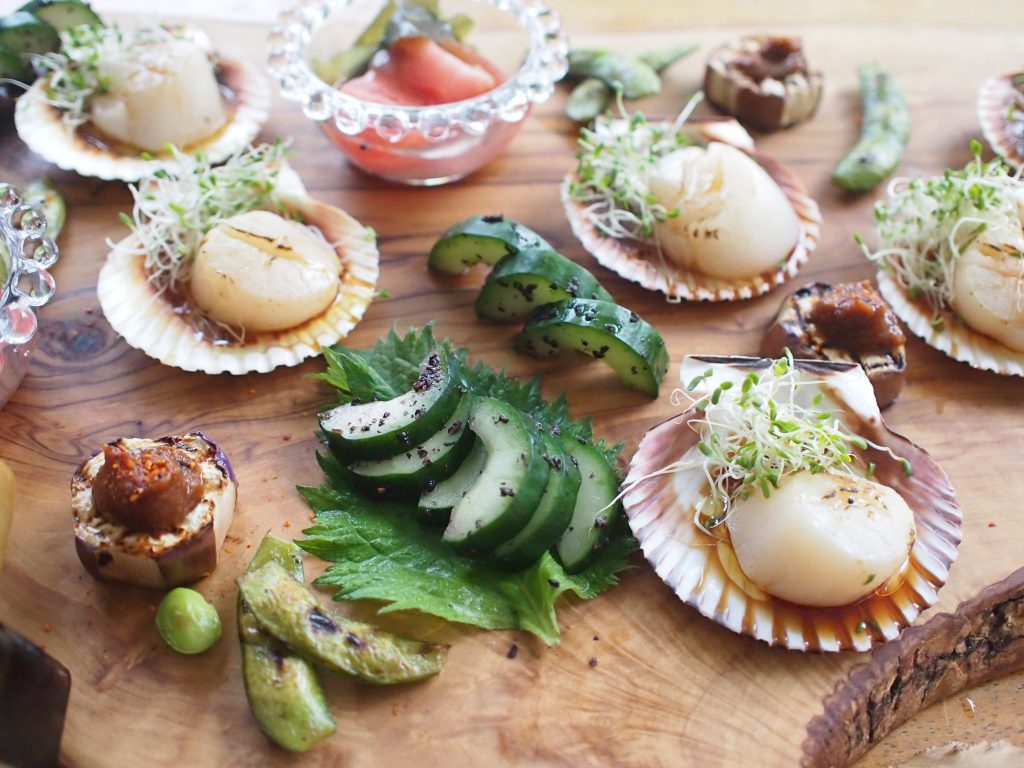 Nasu (aubergine) Miso Dengaku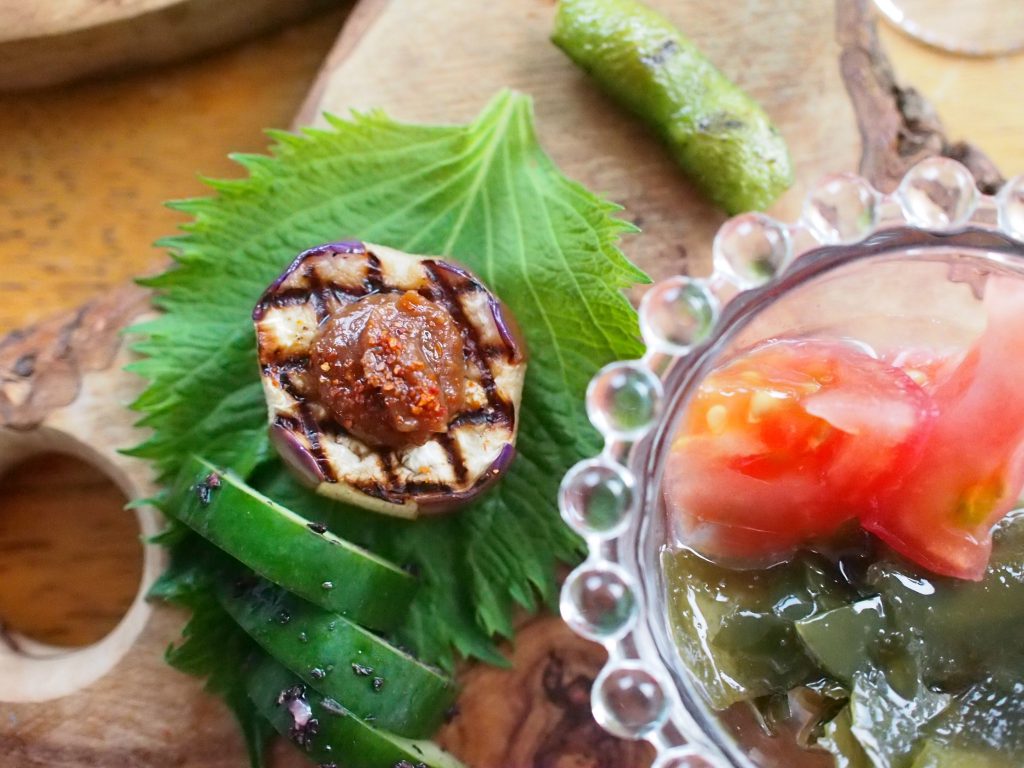 This super traditional Japanese Buddhism food is my son's best.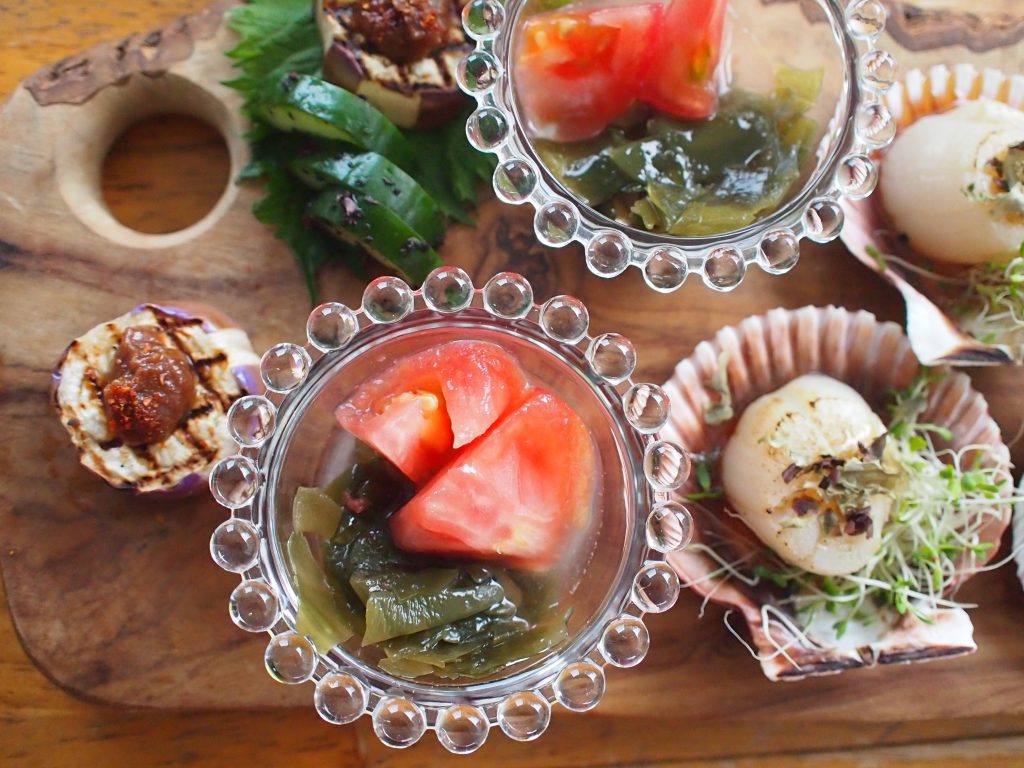 Yuzu marinated tomato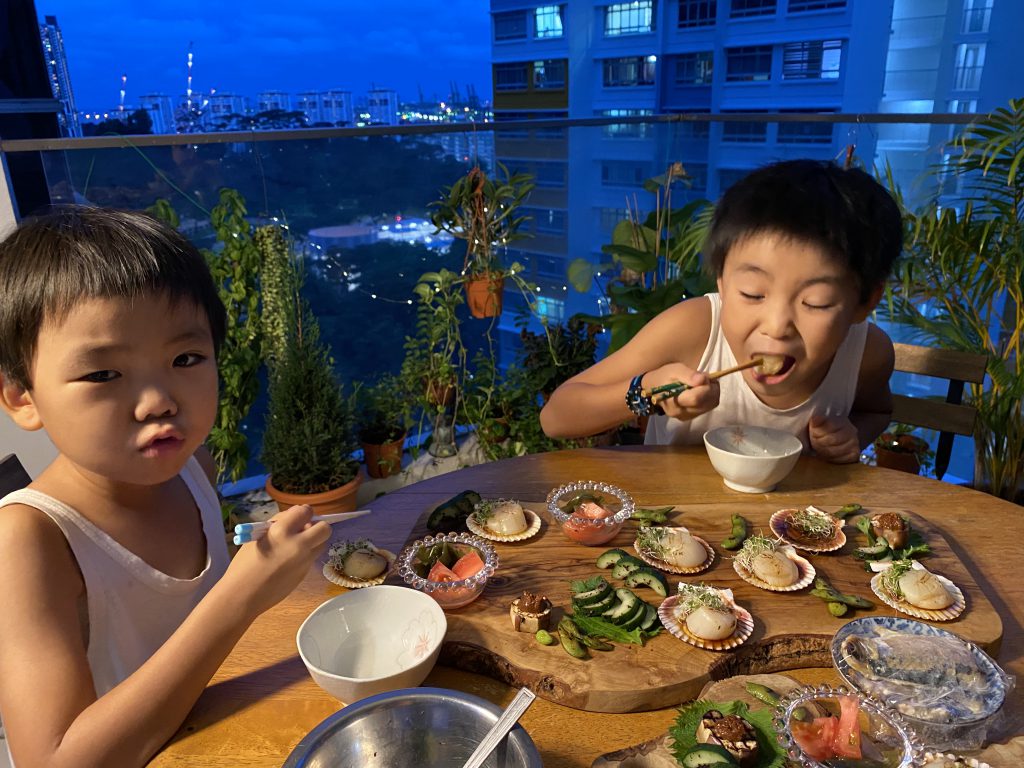 Everybody tucked in!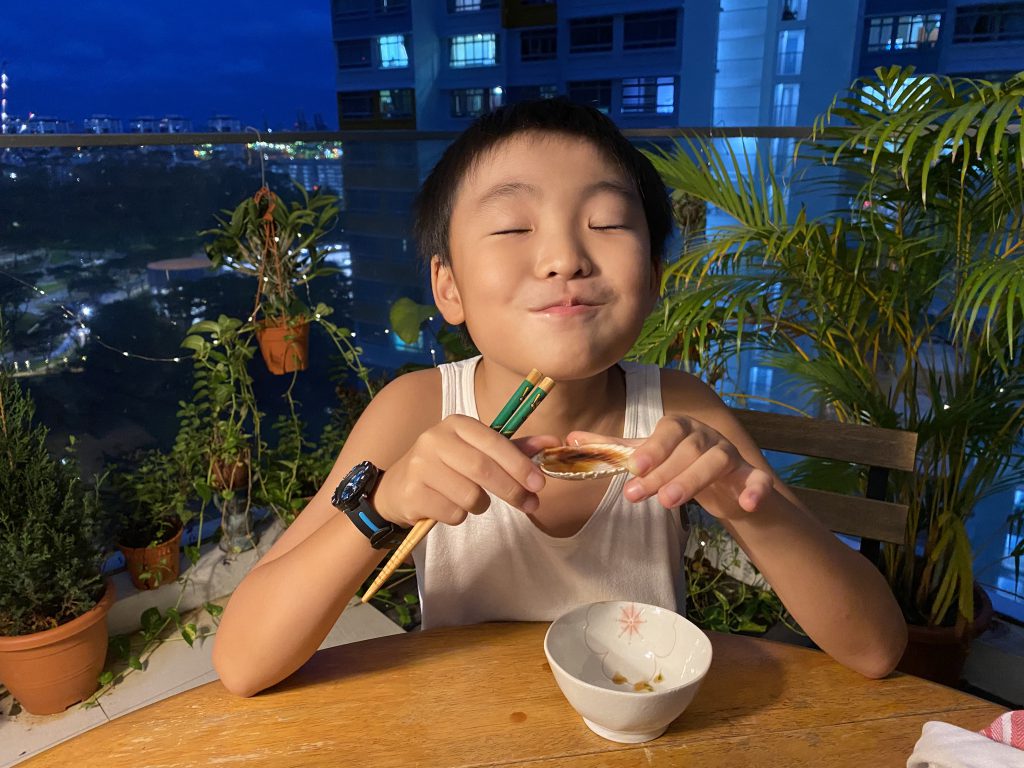 We love it!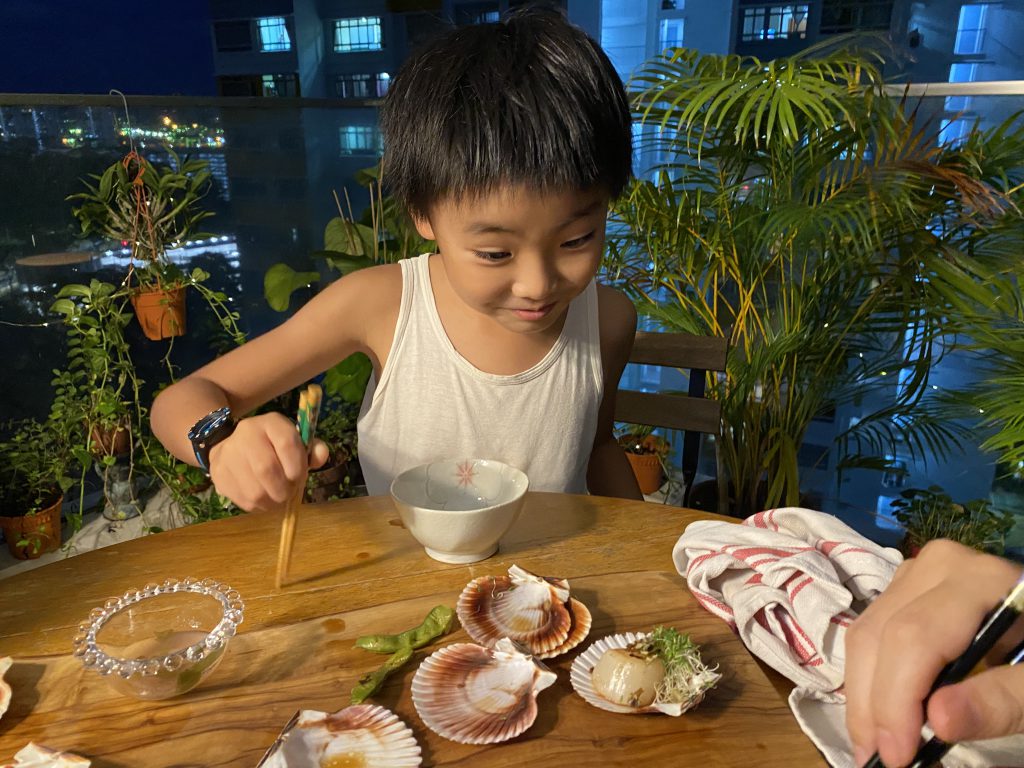 He found another one, over the moon!!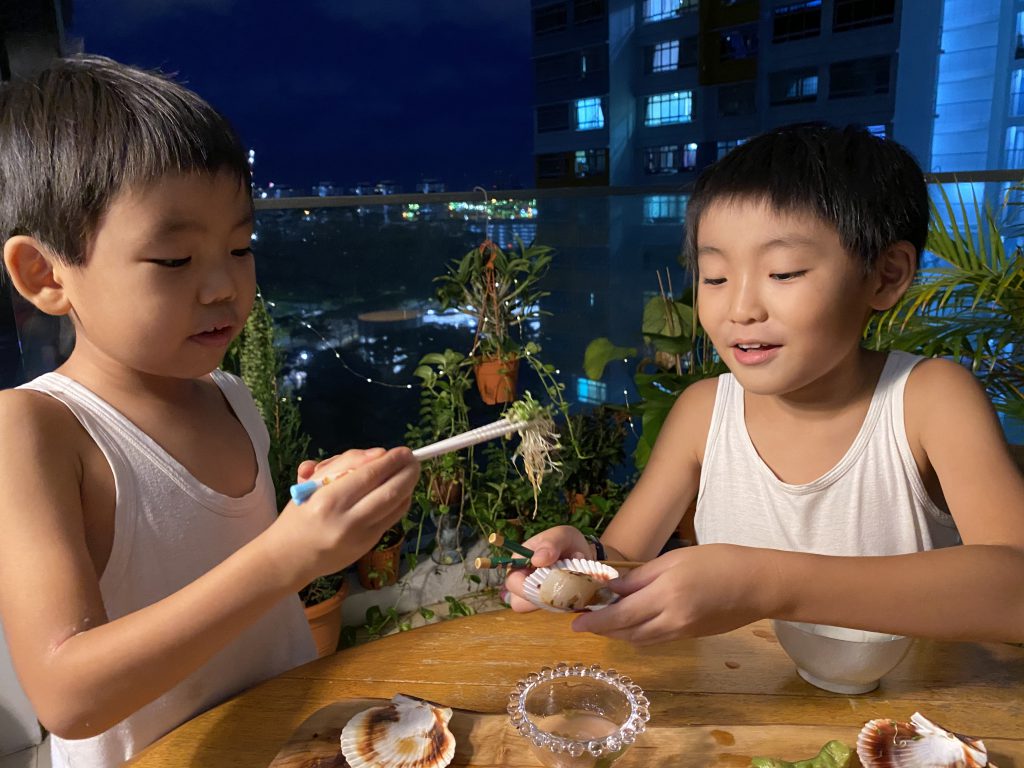 They shared the last one 🙂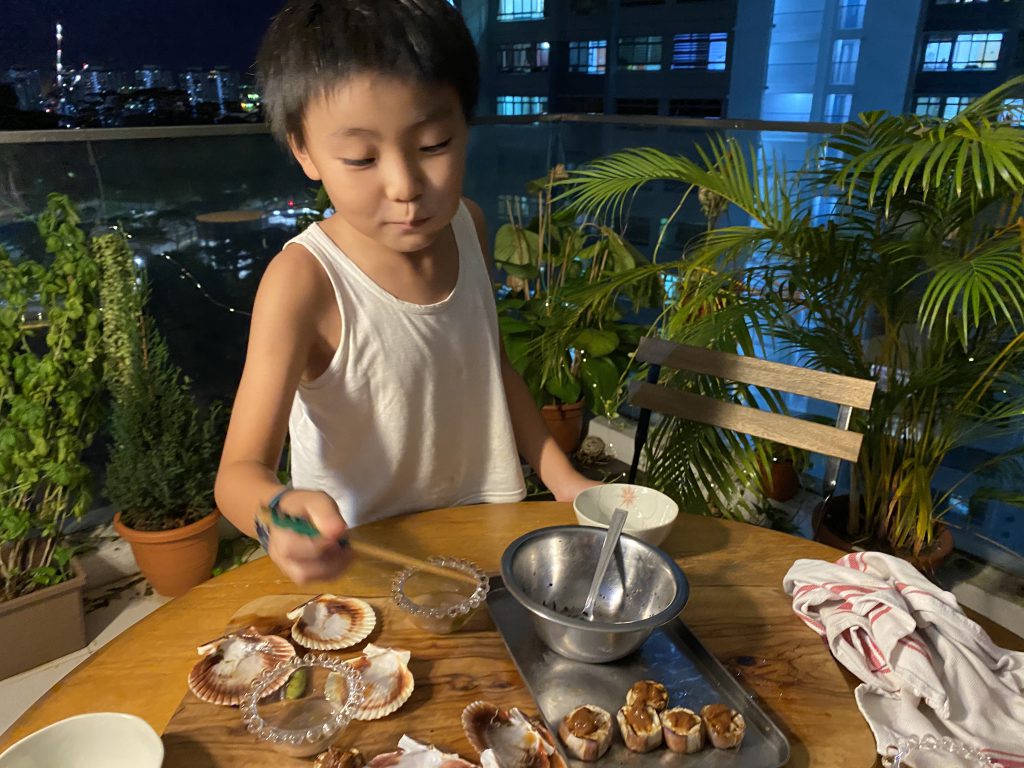 Someone is trying to pick extra Miso Dengaku!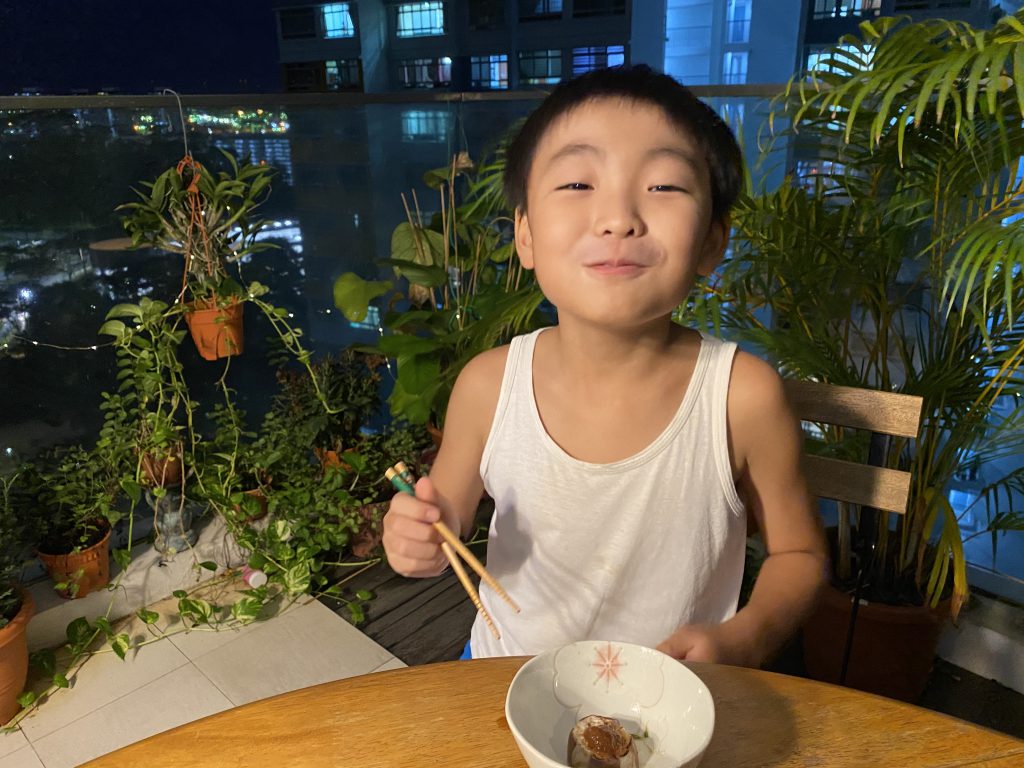 Hahaha, big boy!

Wishing your home based learning smooth and well.

Stay Safe and Stay Healthy.

Naoko xx