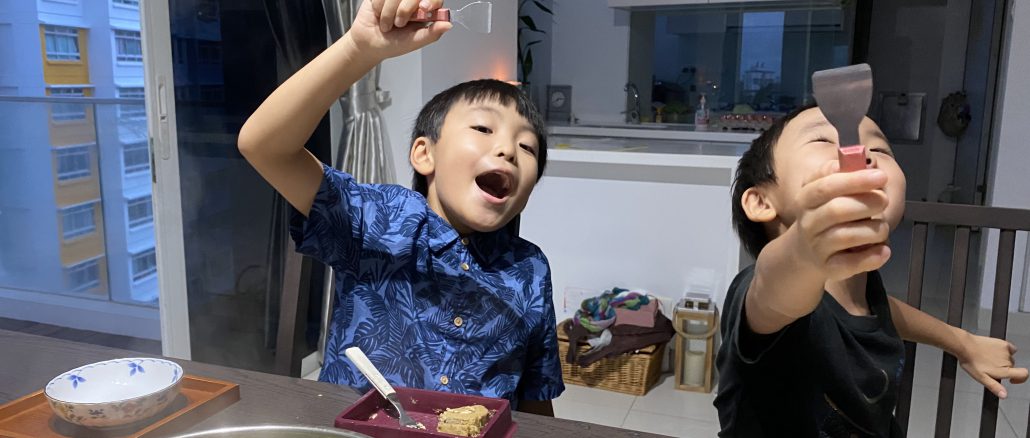 This Japanese food originated in Tokyo area which is named Kanto region. The style is pretty casual and everybody tuck in same batter on a large hot iron grill on a table, and spoon the batter using a small spatula individually.

I grew up mainly in Tokyo, so Monja was very familiar for me. It is said that originally Monja was a light snack for the children in my parents' generation, but nowadays Monja is a food for more social dining and that is perfect occasion with intimate friendships.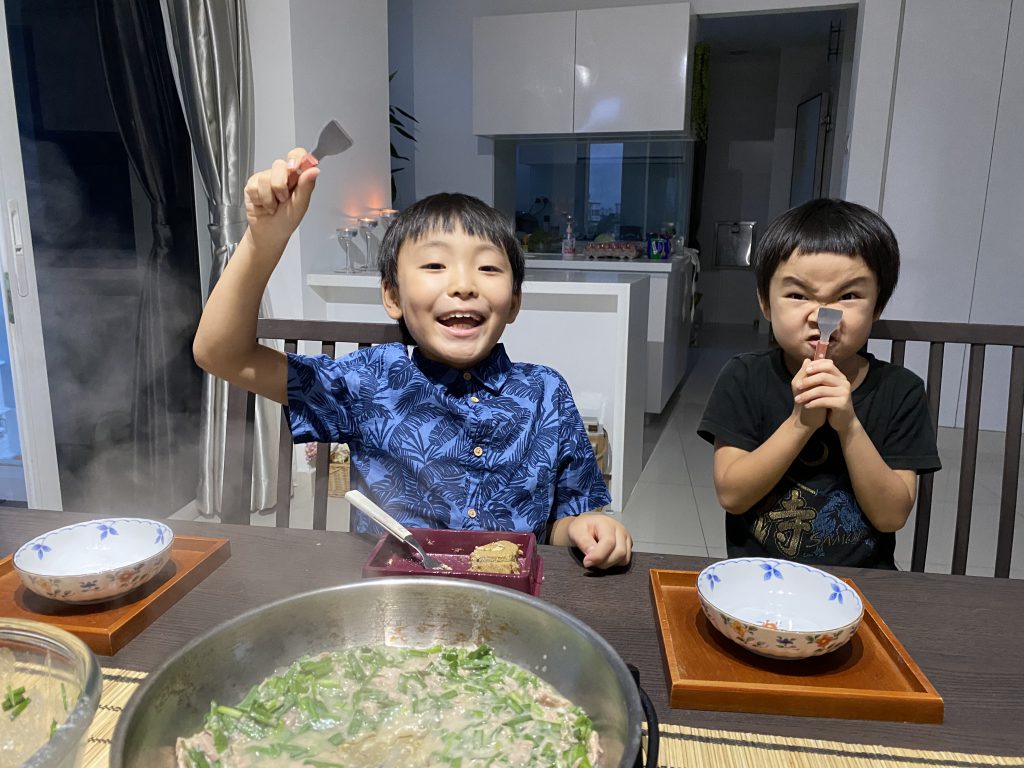 I don't have a large grill at this moment yet, so alternatively I used just a standard frying pan instead of proper style 🙂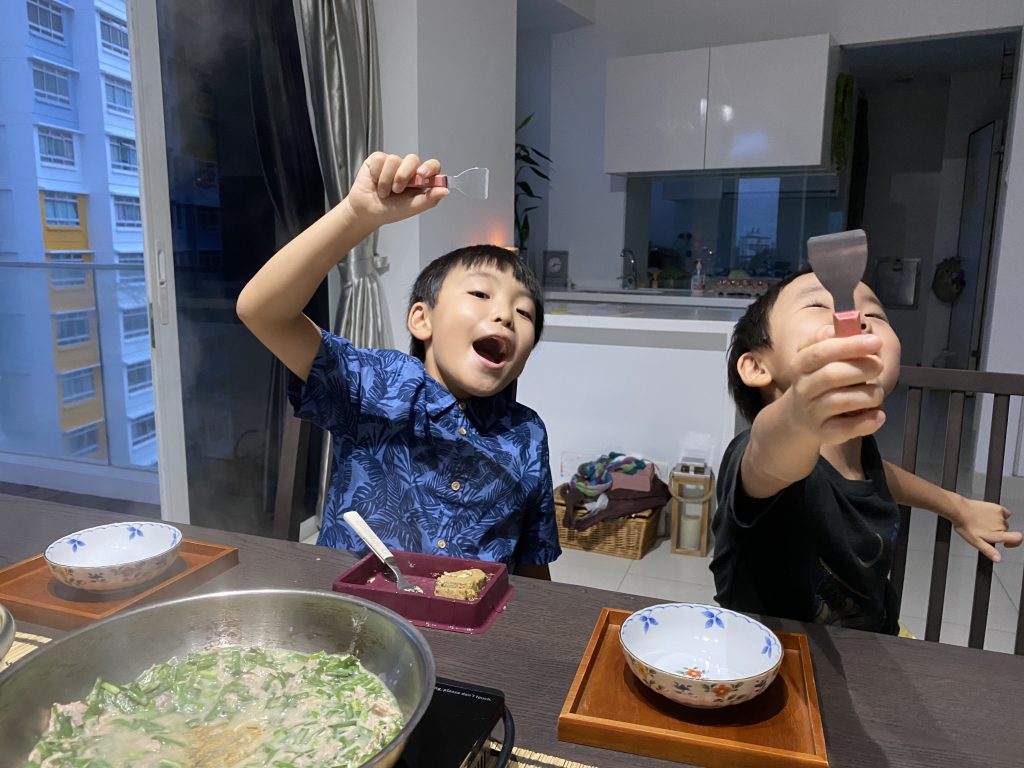 The boys who had their first experiences of Monja were so excited holding their own tiny spatula!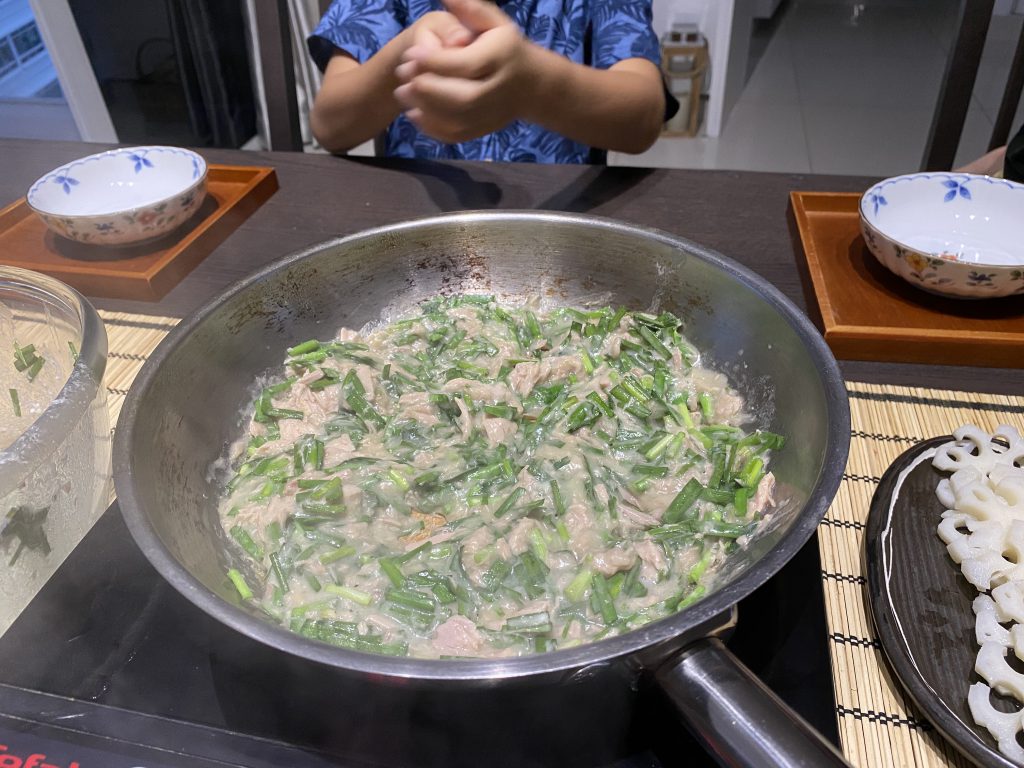 The fillings of batter were tuna, dragon chives and parmesan cheese etc..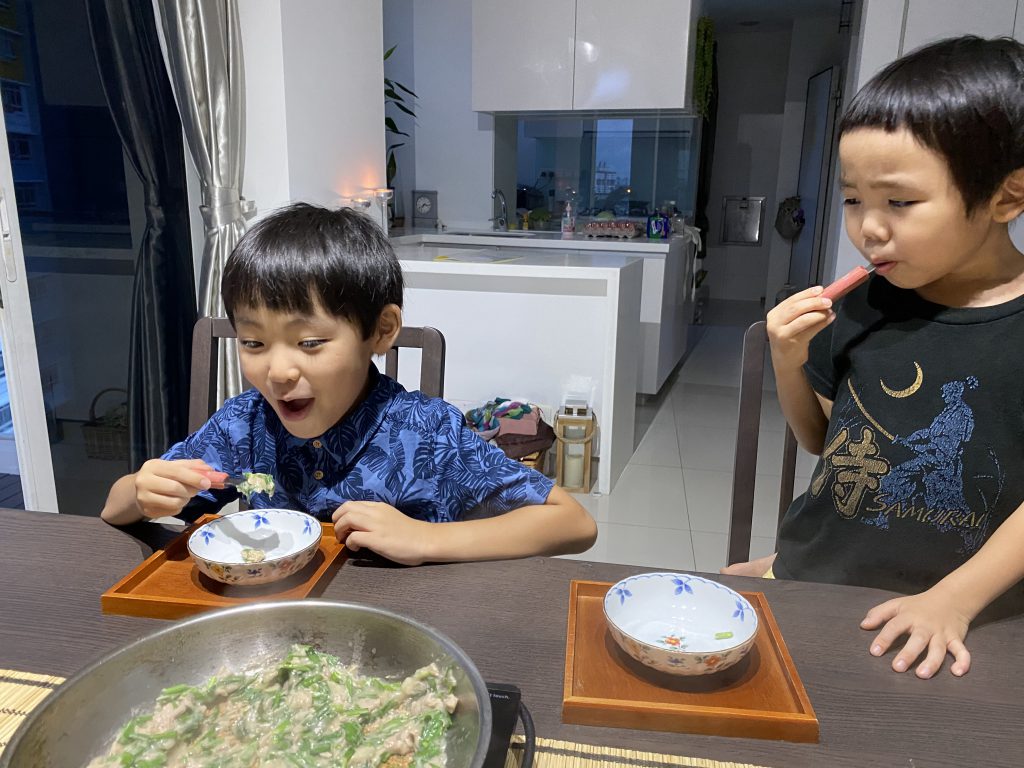 The batter was seasoned with Japanese condiments and Dashi, so this might look not fancy, but the taste was fantastic and everybody was utterly fascinated to scrape off the scrummy batter!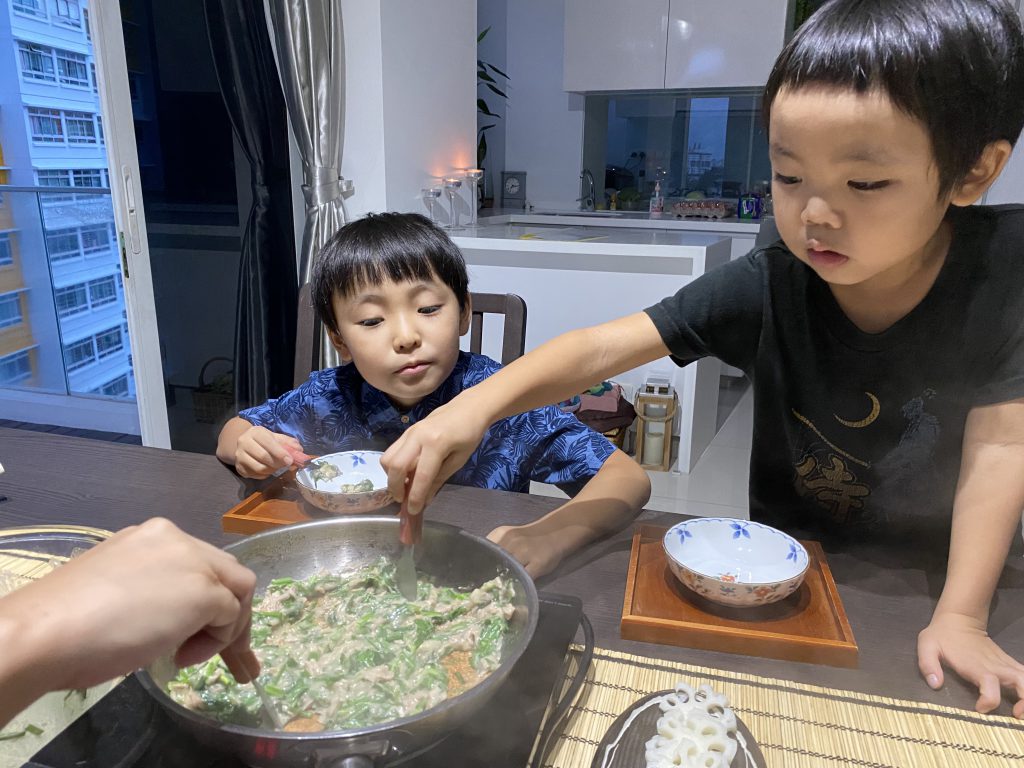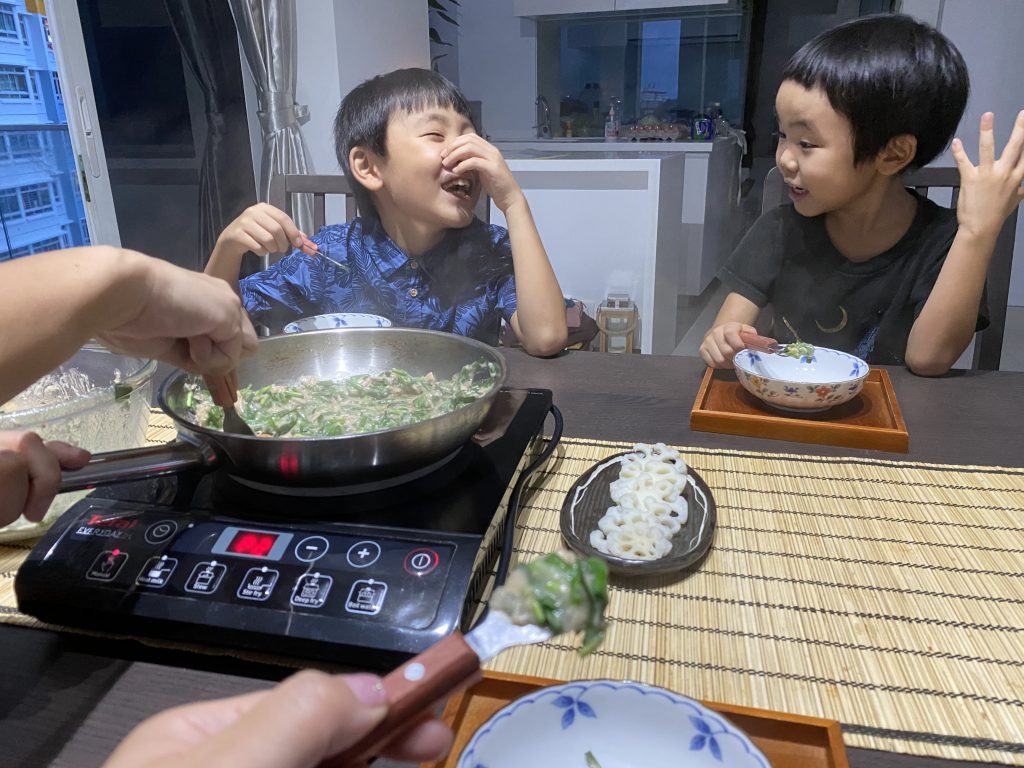 Most importantly, simply fun to sharing the food!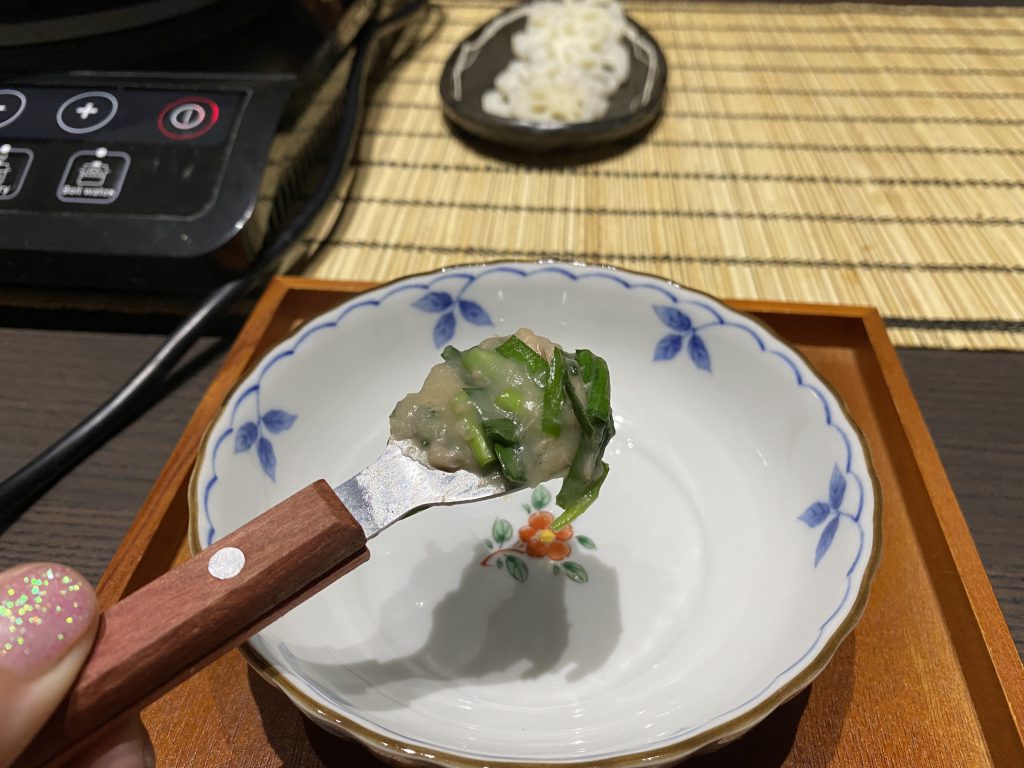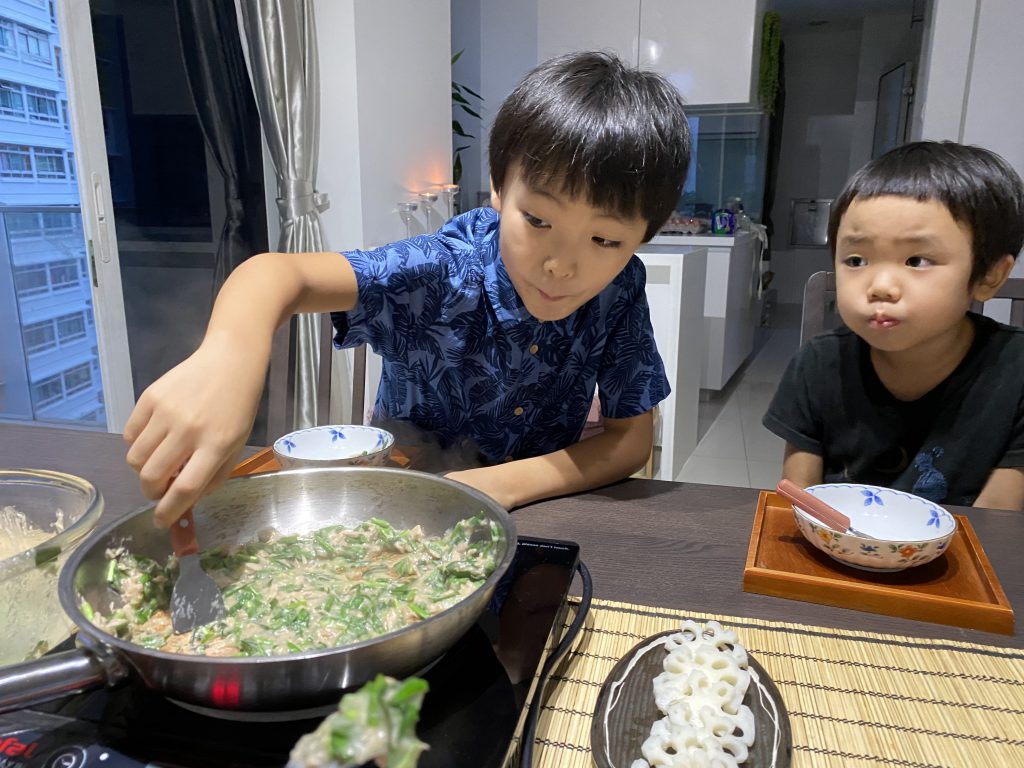 Concentrated…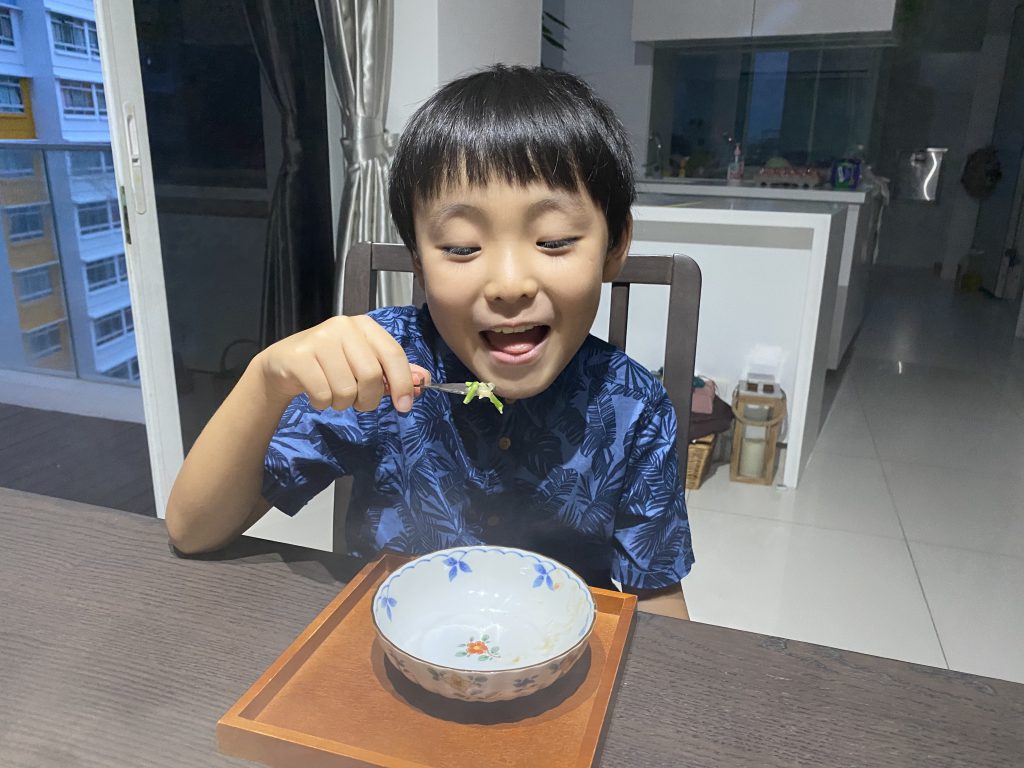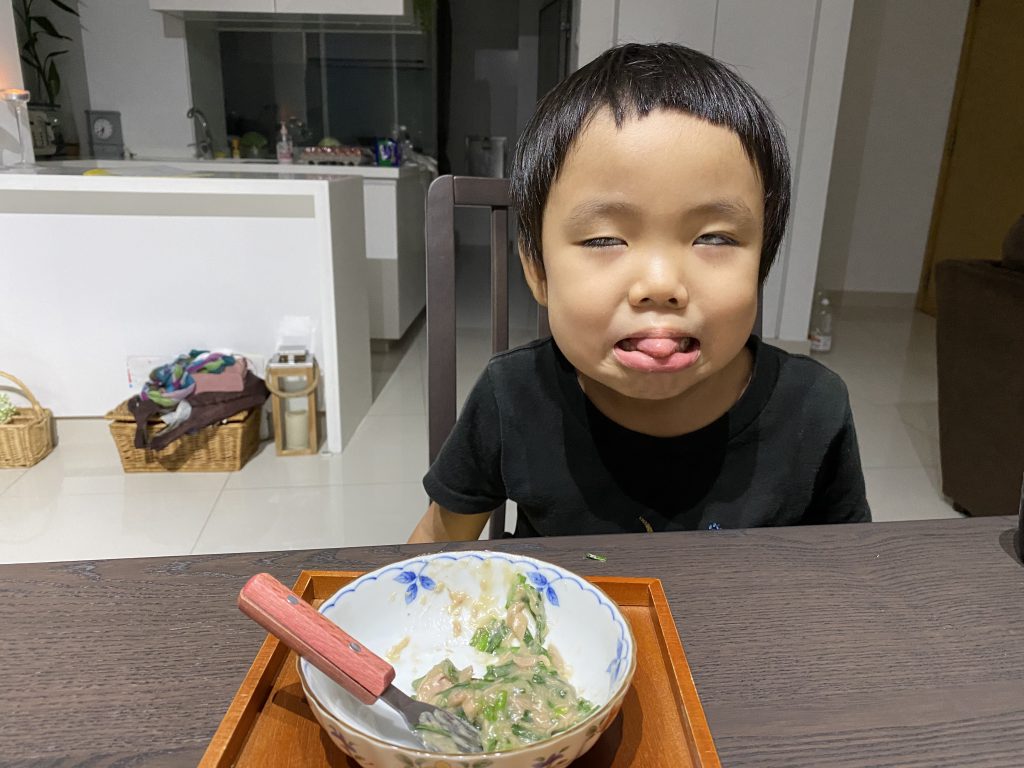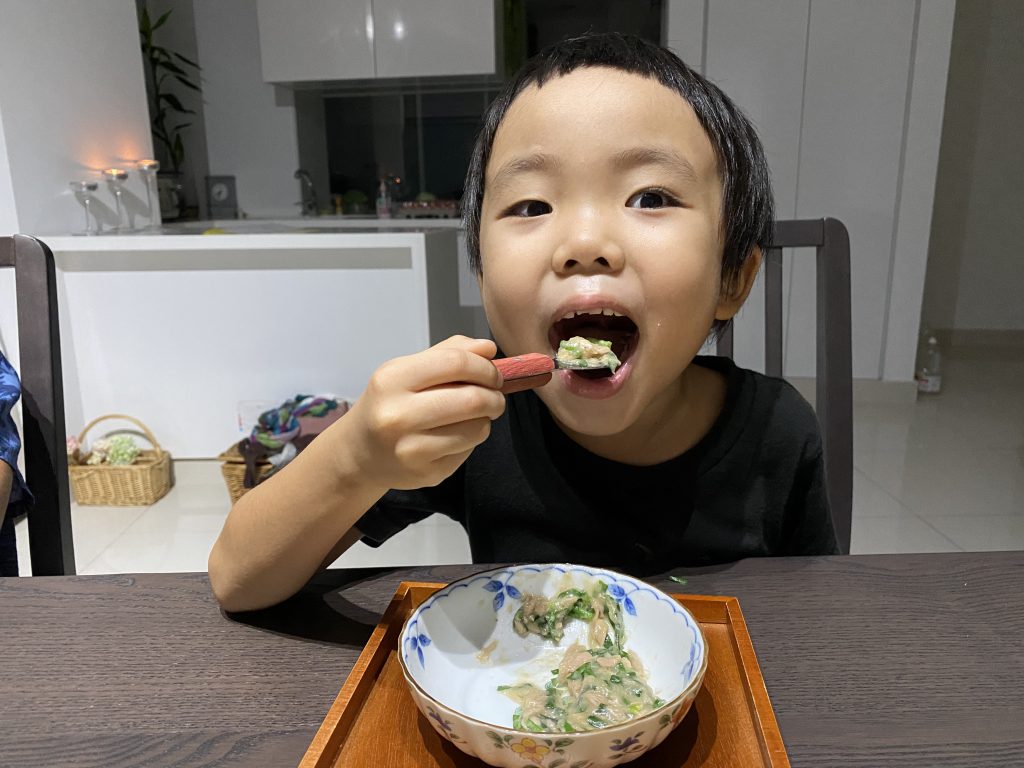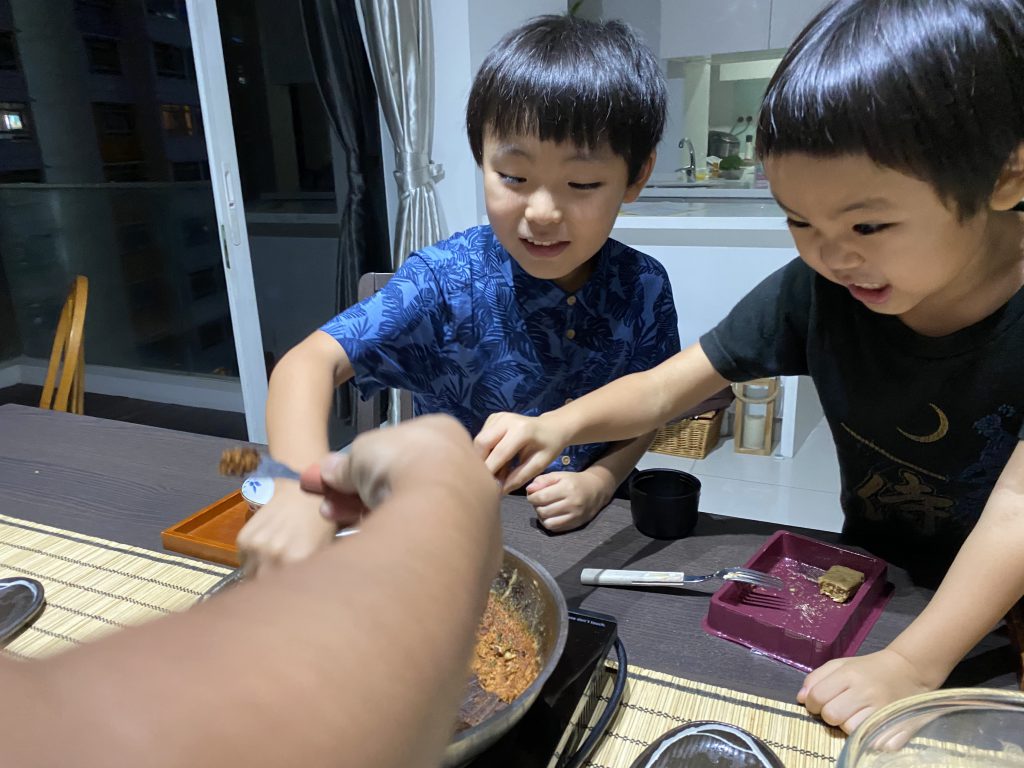 The bottom part of slightly burnt cheese is the best!

The main ingredients are flour, Dashi stock, vegetables and fish/meat, which was a budget food!

If you have a plan (of course not now, in the future) to visit to Tokyo, please check out the city Tsukishima (月島) where is the sacred place for Monja. You can find enormous number of Monja restaurants there!

Finding your favourite one would be fun for your memory of the travel 🙂

Naoko xx