Since we have left from Singapore, it has been 2 month and finally we received all belongs and unpacked them, which was such a big job for us all.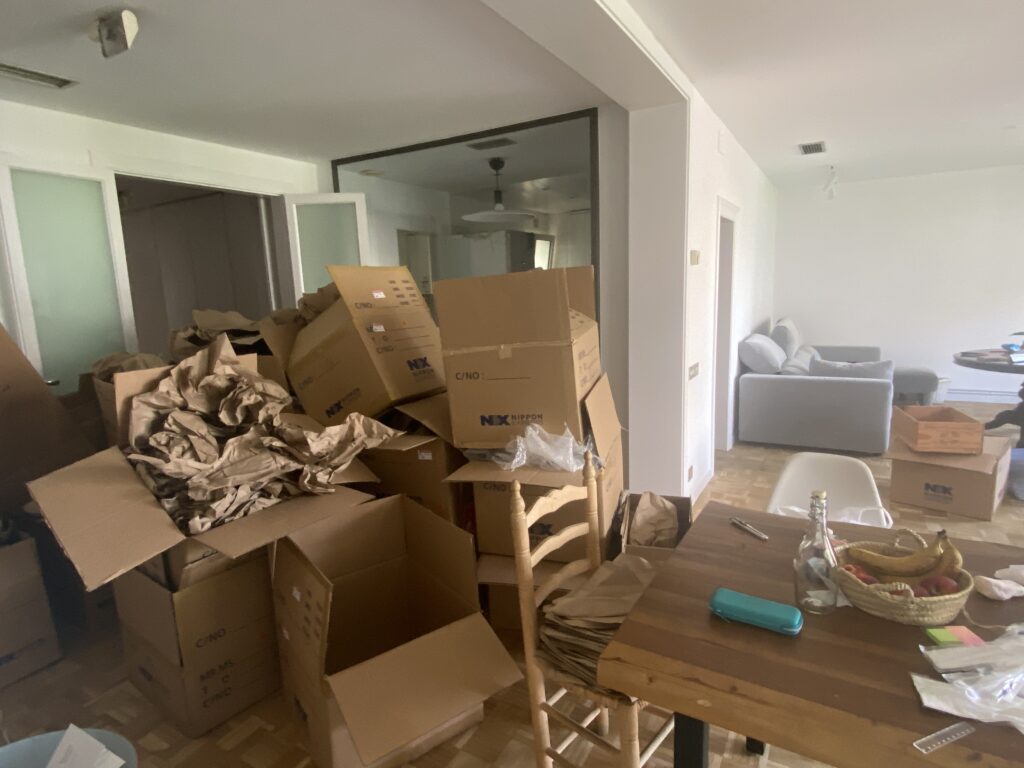 We were very happy and feel that we are getting to settle in our new home and that means we are able to start our routine life in Barcelona 🙂
I made a feast for our celebration opening a special Champaign bottle that was kindly sent from my good friend in the UK.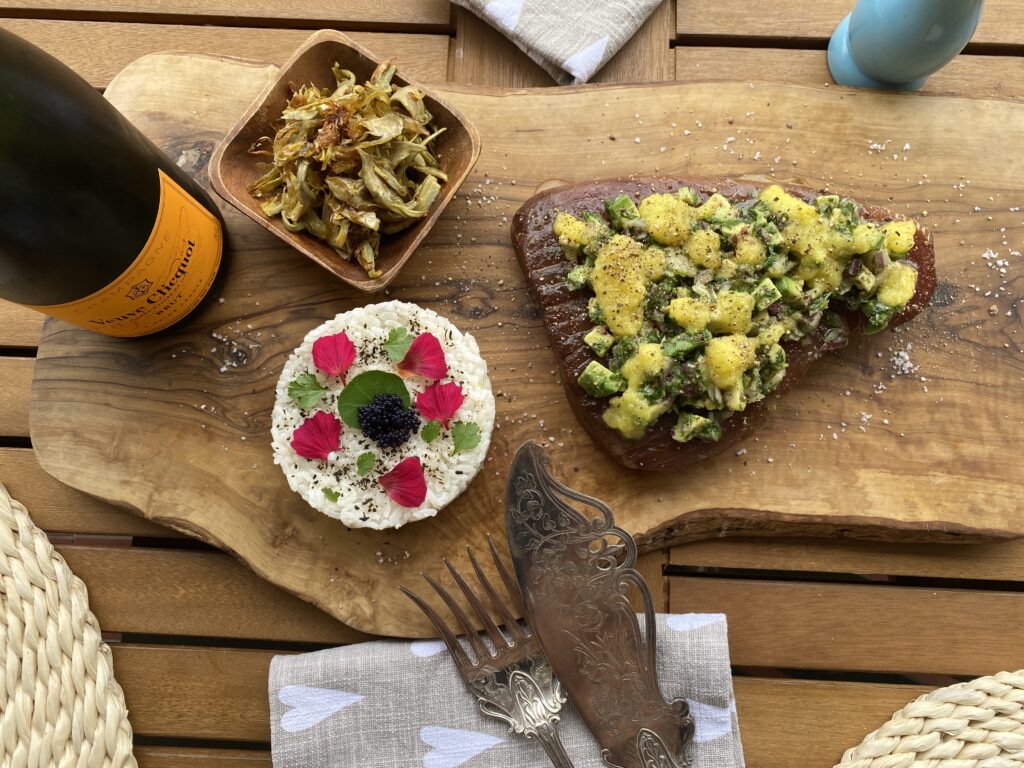 This time, we took a sharing-style and a big platter.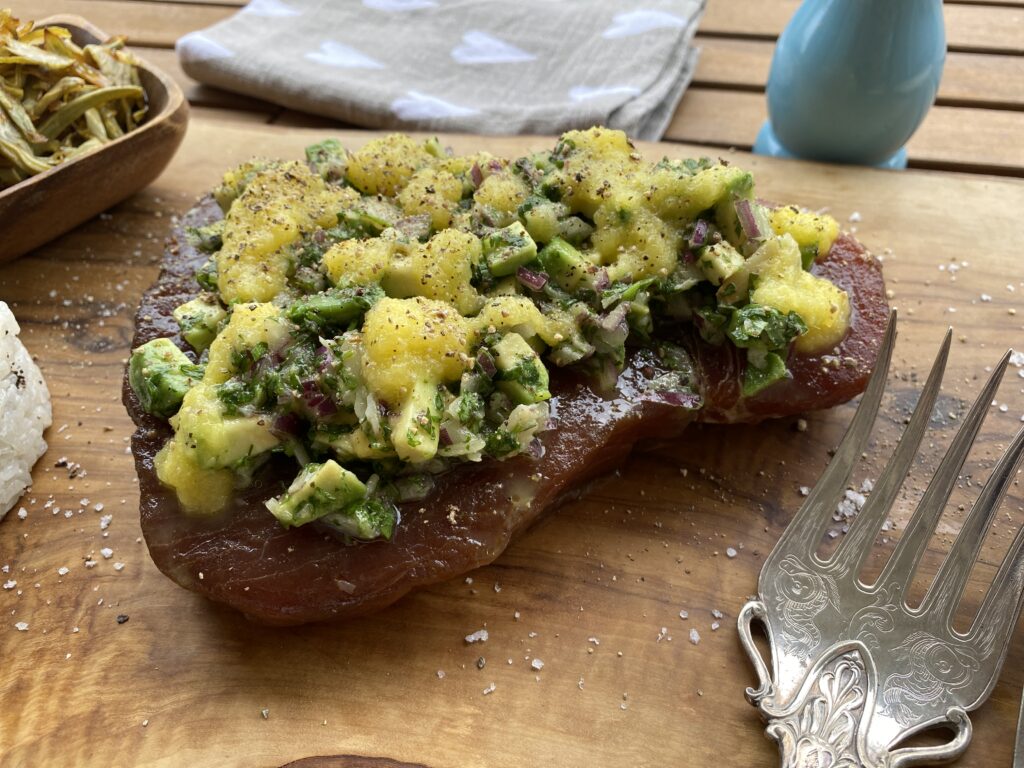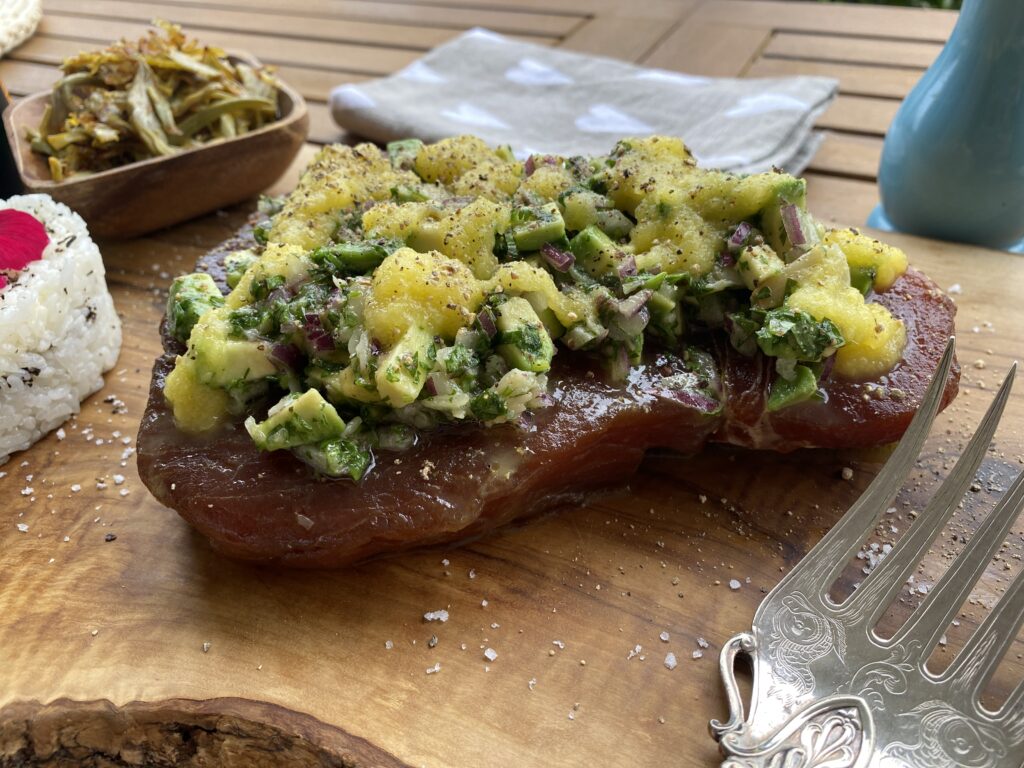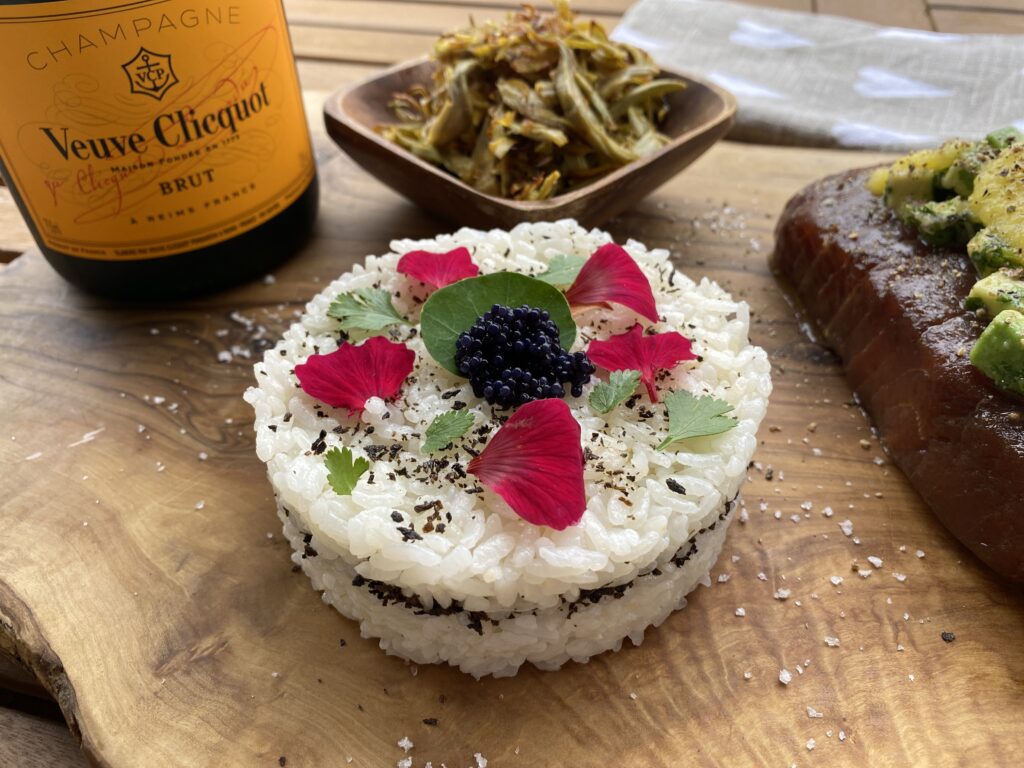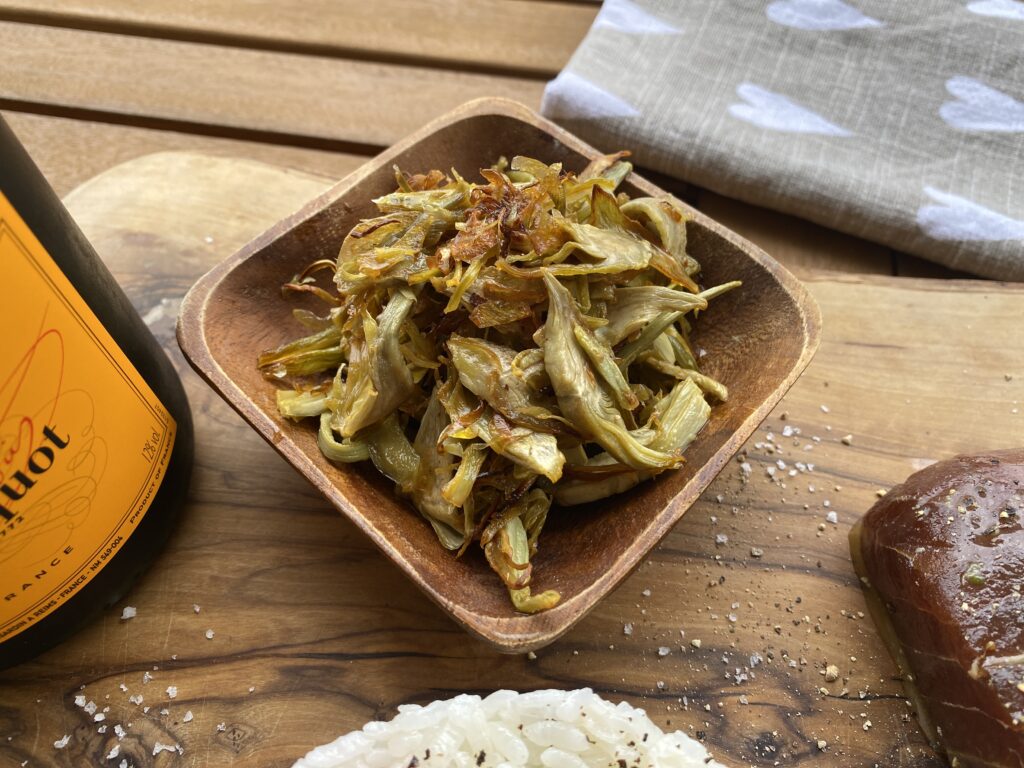 The Champagne was the best taste that we have appreciated before! We were so spoilt.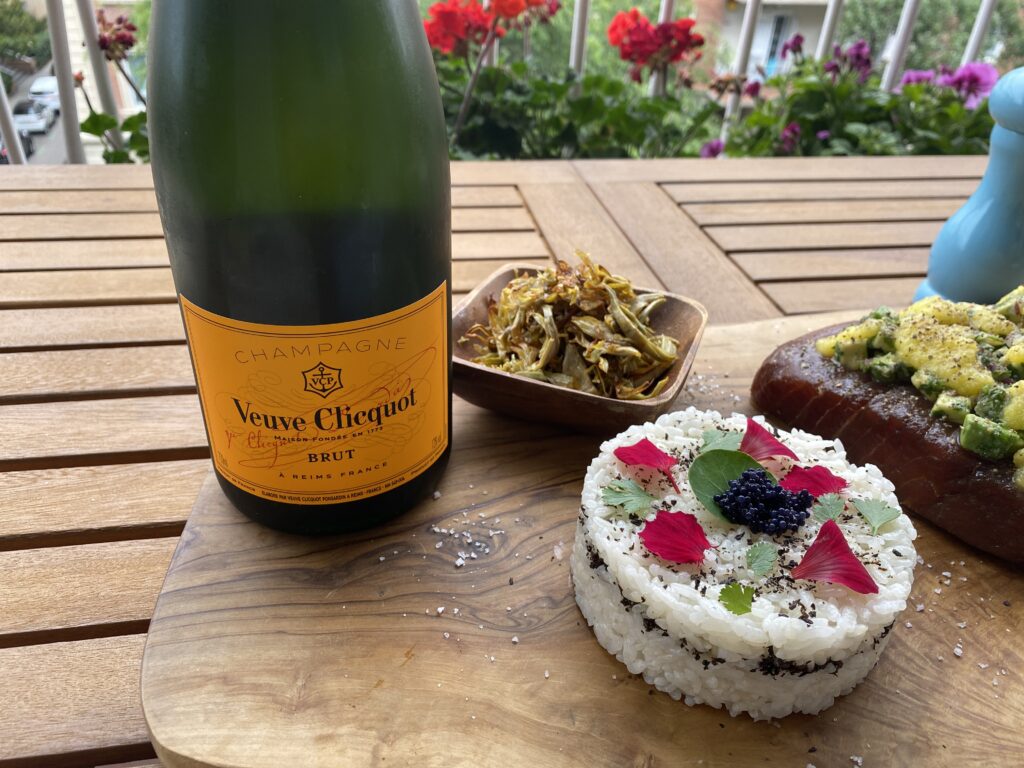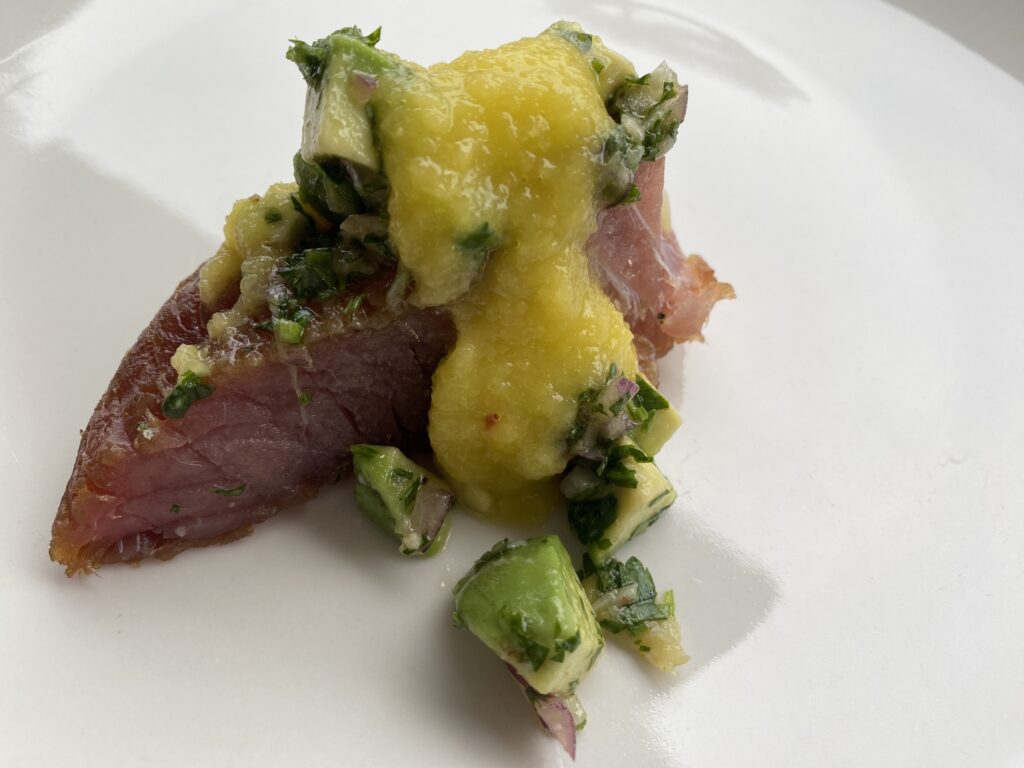 Kelp (Kombu) and Mirin Marinated tuna was so tasty and match the ginger mango sauce that was slightly tangy and sweet. I was so happy to reunite with my favourite British antique cutleries 🙂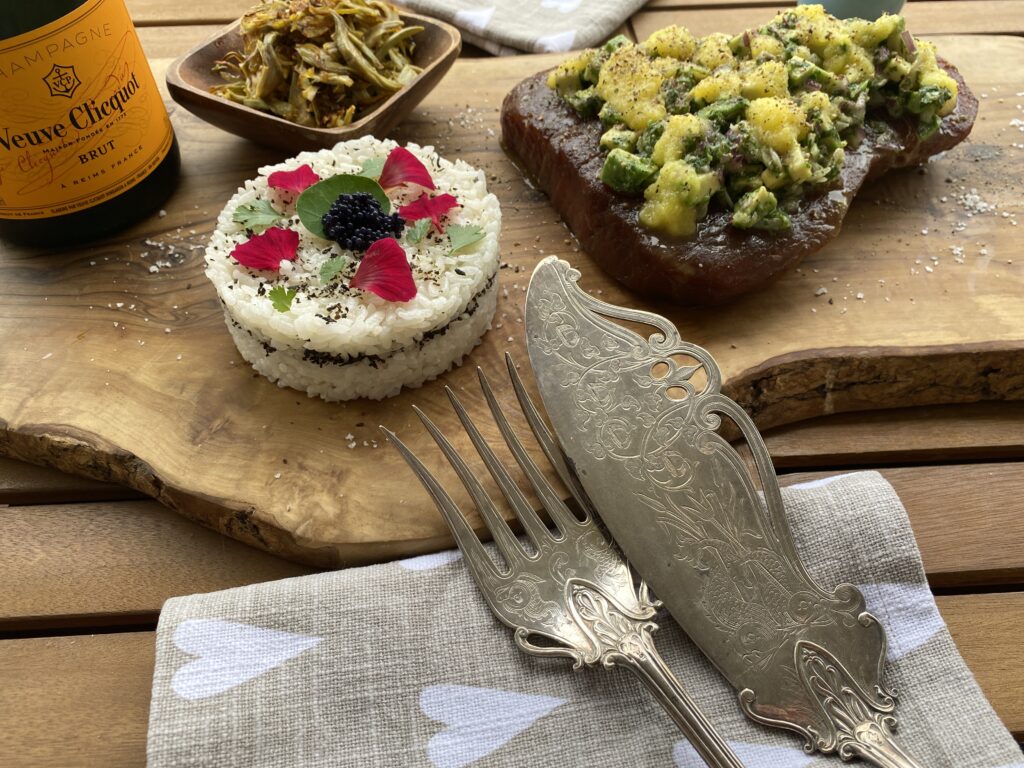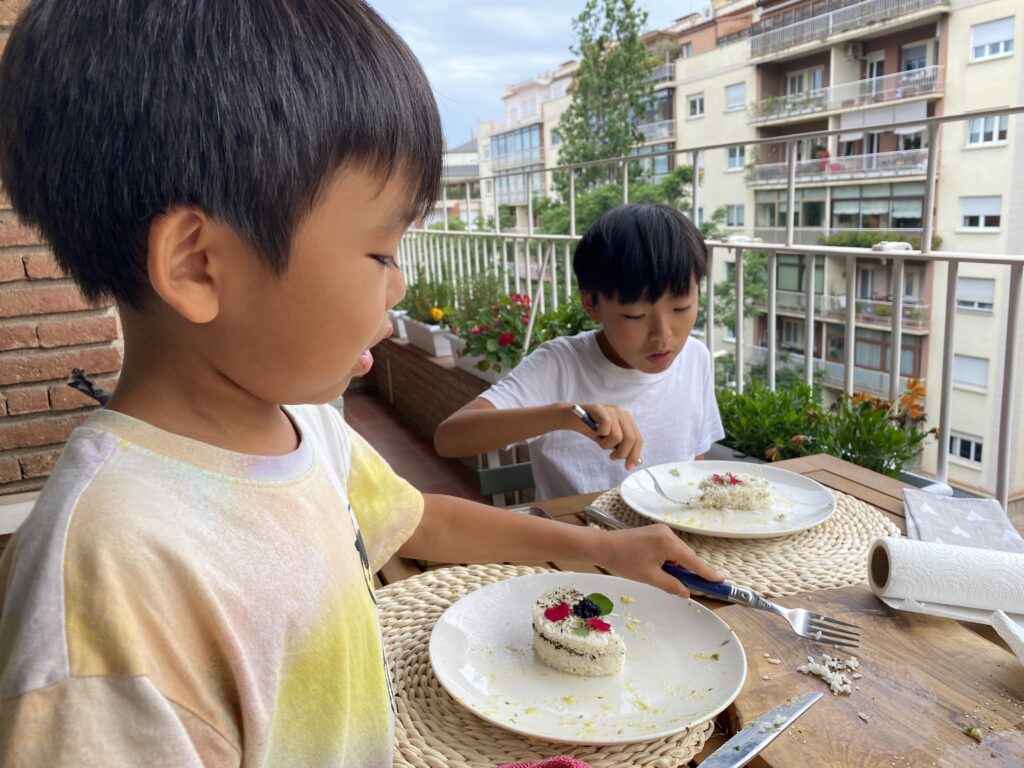 Here are some digests for the recipes, here we go!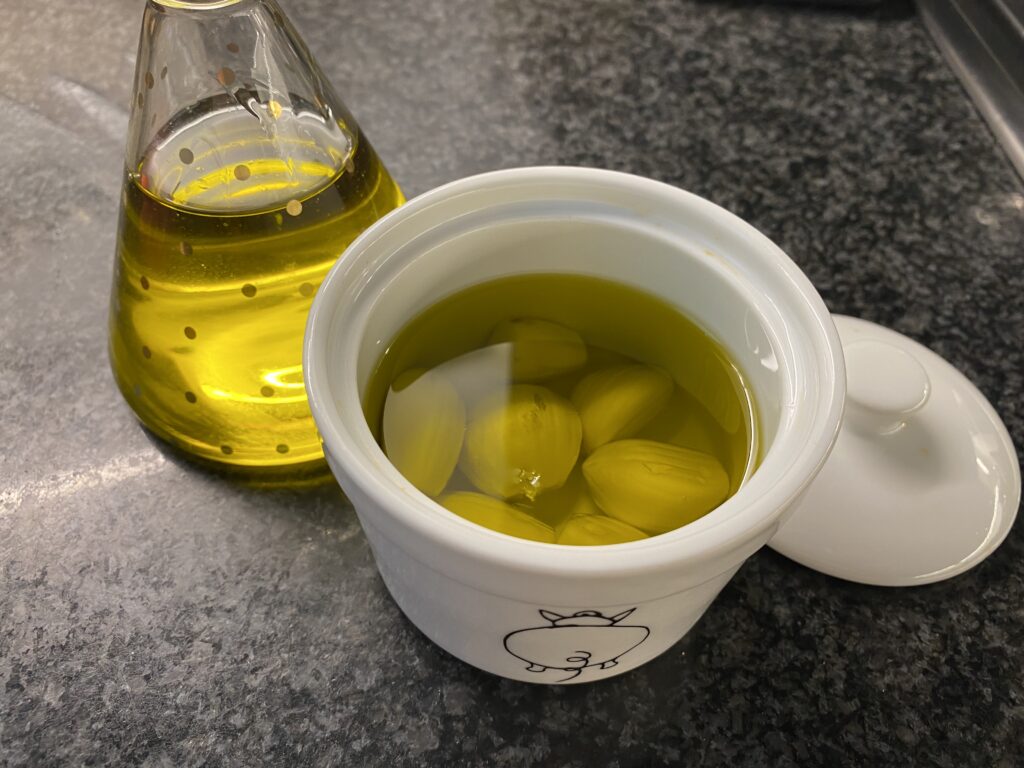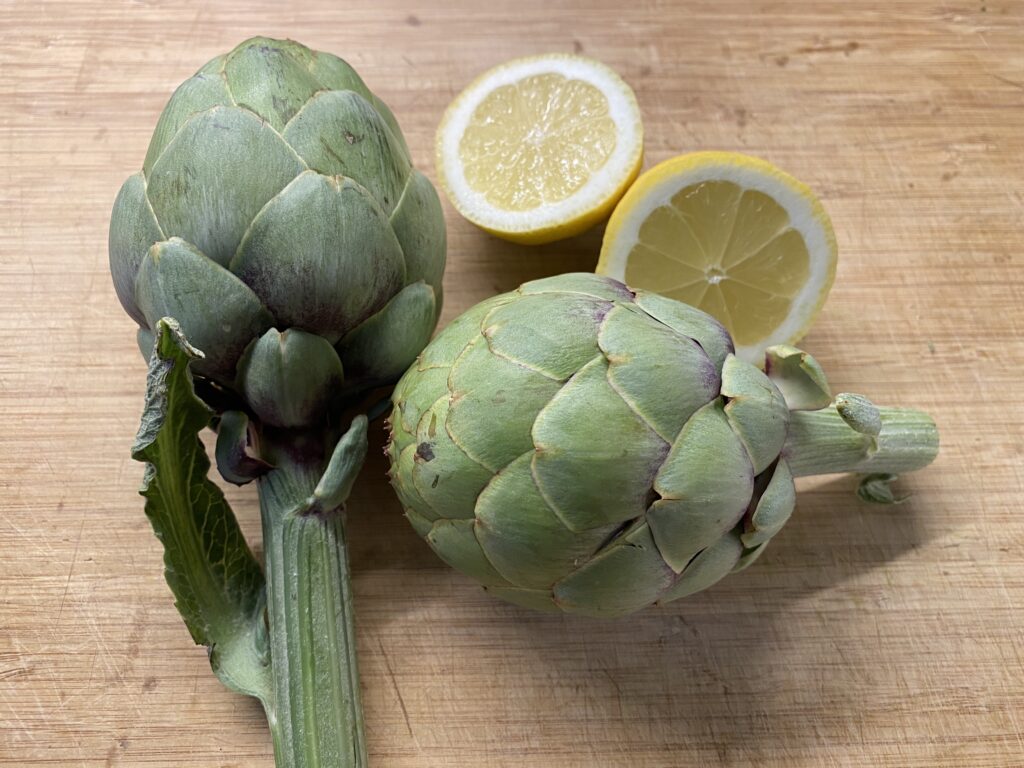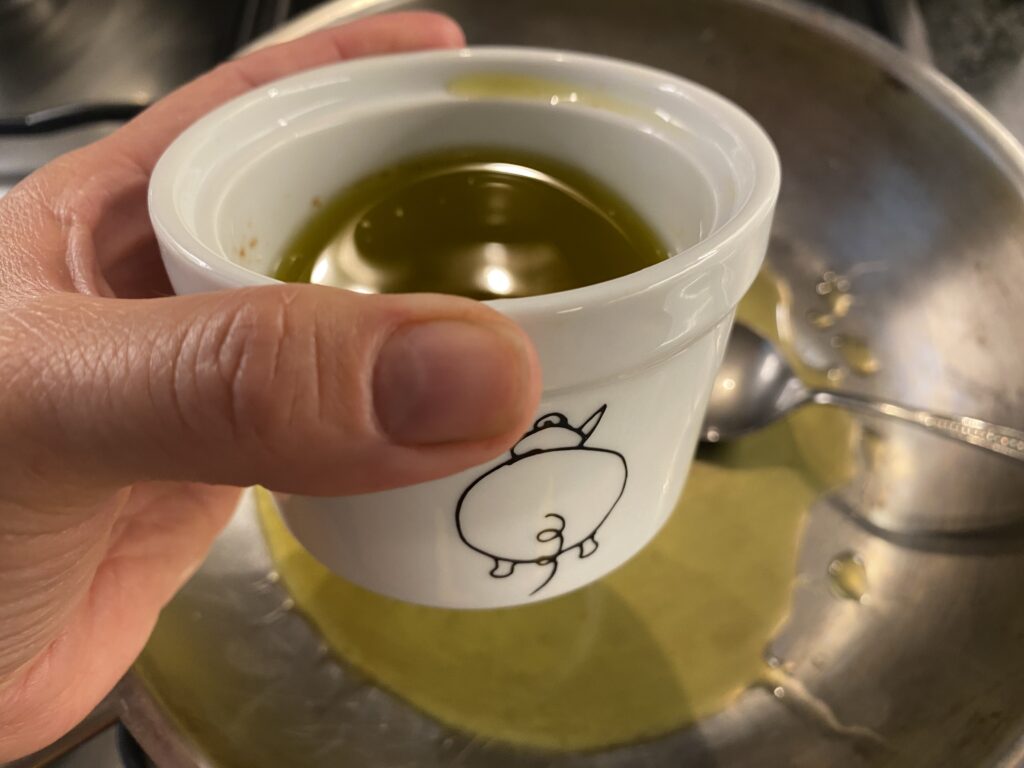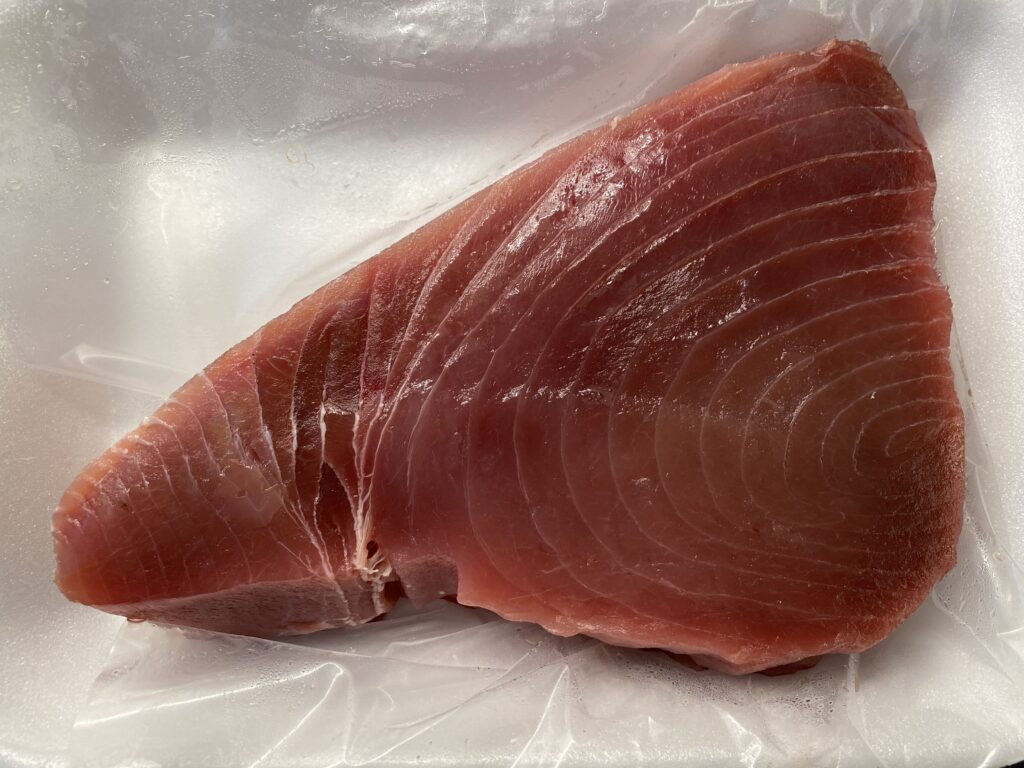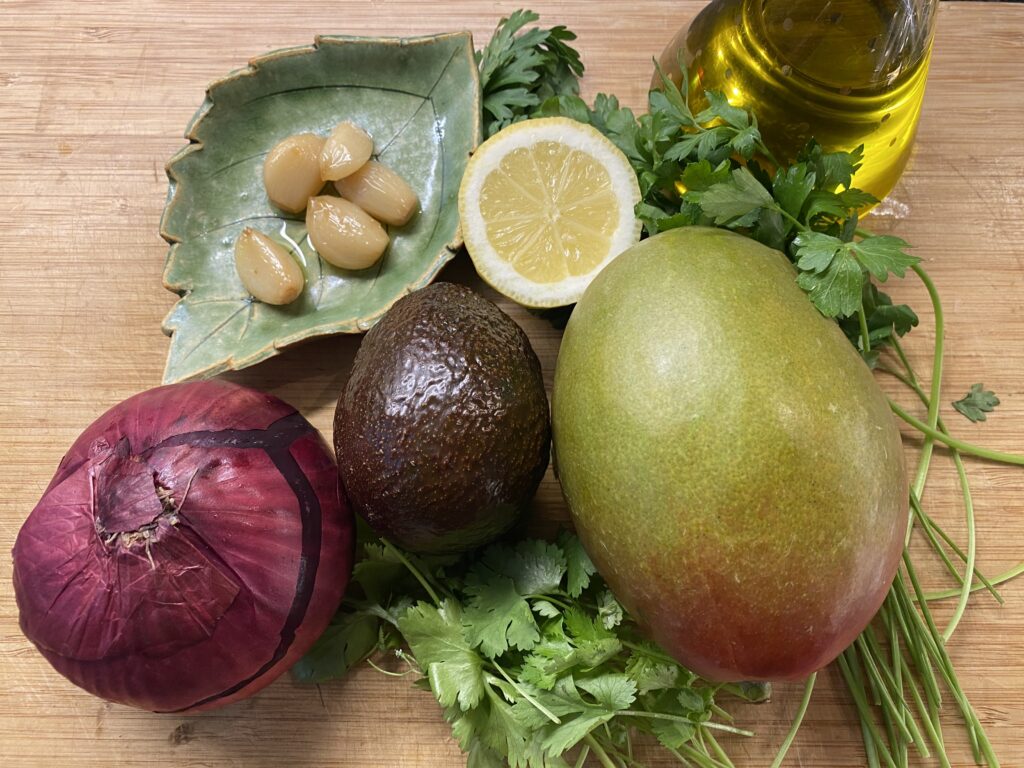 Happy Cooking!