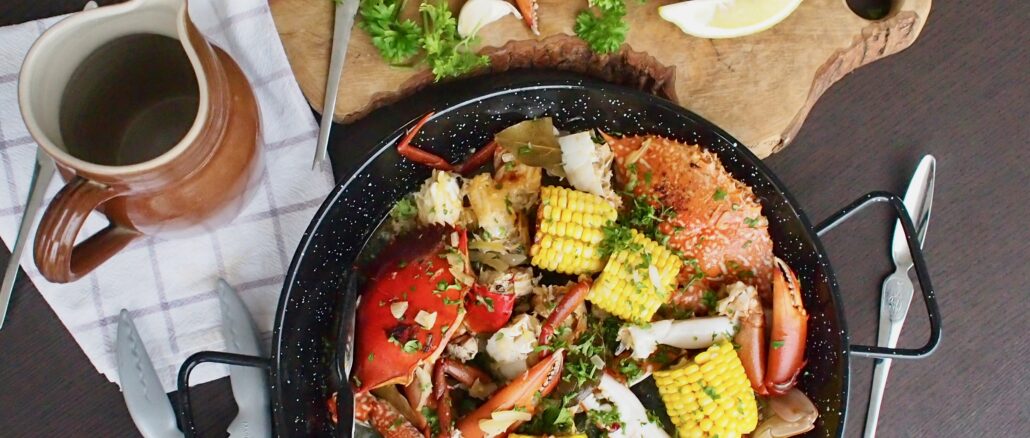 Are you looking for a good menu for your dinner tonight?
If so, this scrumptious food is perfect because it is super easy but also so tasty.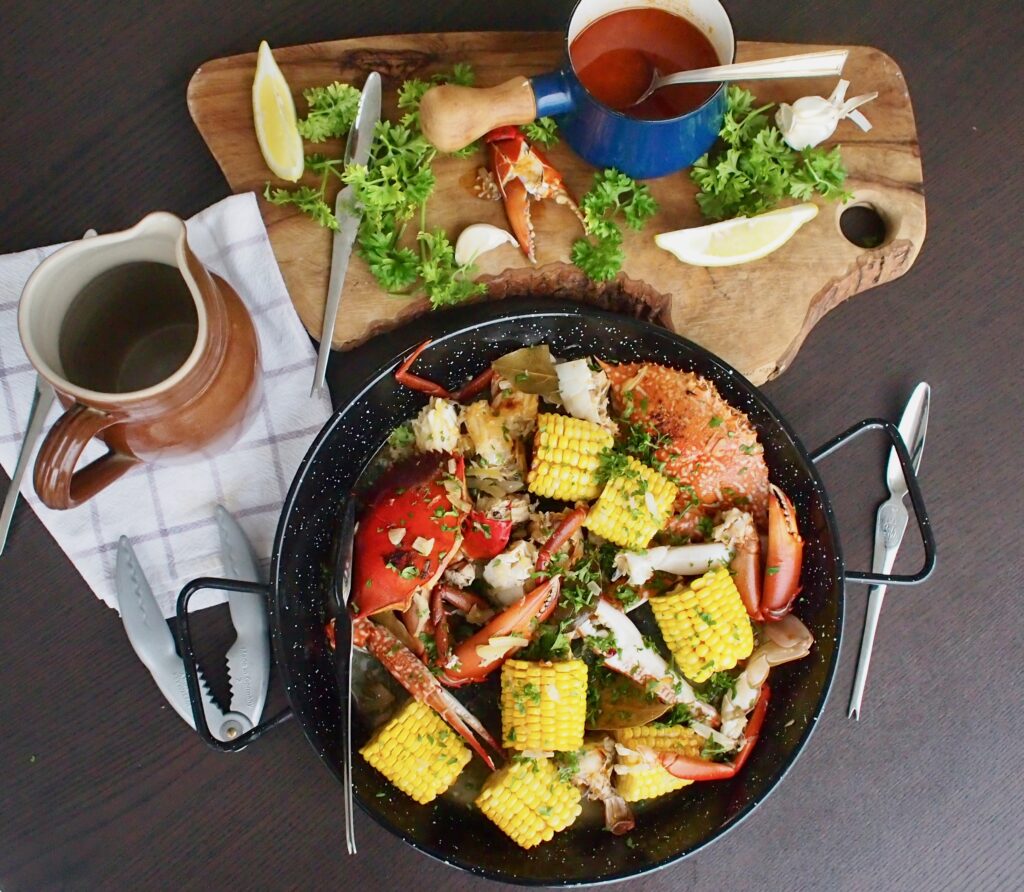 Once you buy crab, mussels, prawns, any seafood whatever you like and potato, corn and sausage (if you like), you are nearly smashing the cooking!
What you just need to do is making a garlic butter sauce and boil with seafood in a bag together for 10-15 minutes, only that.
Melt the butter in a sauce pan and cook the minced onion until translucent, and add some minced garlic and cook shortly. Squeeze the lemon juice and season with garlic powder, smoked paprika powder and salt. Pour chicken broth and simmer on low heat until the sauce is thick.
Place your seafoods and veggies (potato should be boiled in advance!) in a heat resistant cooking bag and pour over the sauce. Make sure not to use all sauce, keep half of it for the dipping sauce later. Squeeze out the air and boil for 10-15 minutes. Done!
Or alternatively if you have an oven resistant bag, you can cook it in the oven.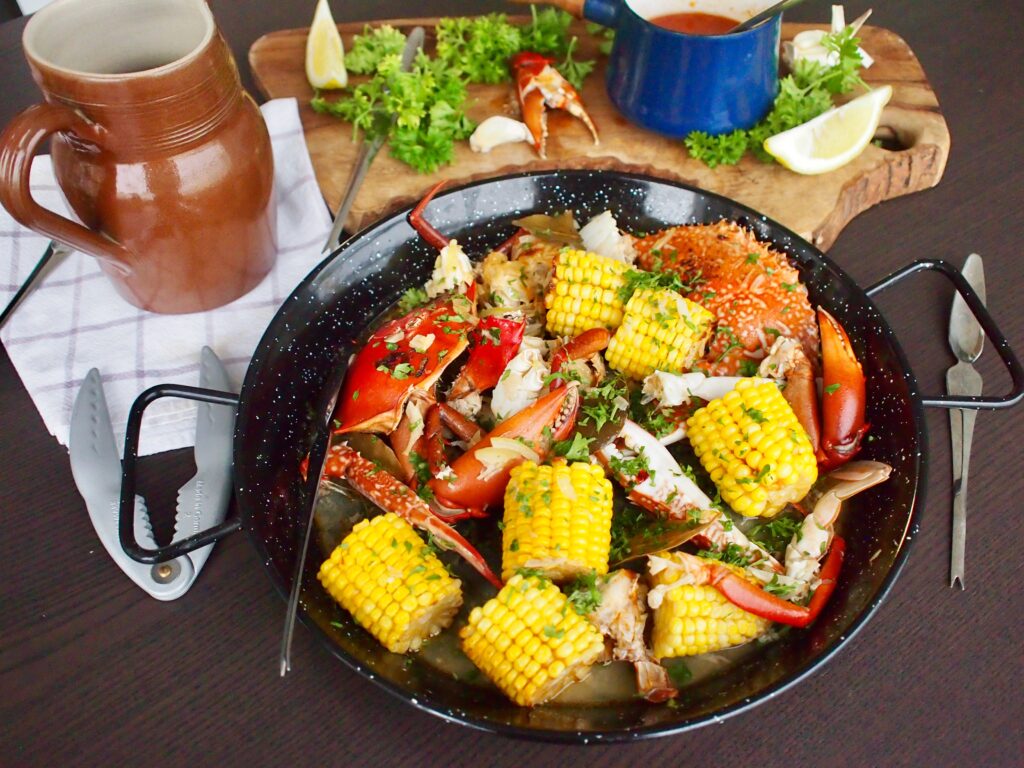 All Umami flavours from seafoods and veggies are packed in a bag, that is why the seafood is so juicy and tasty!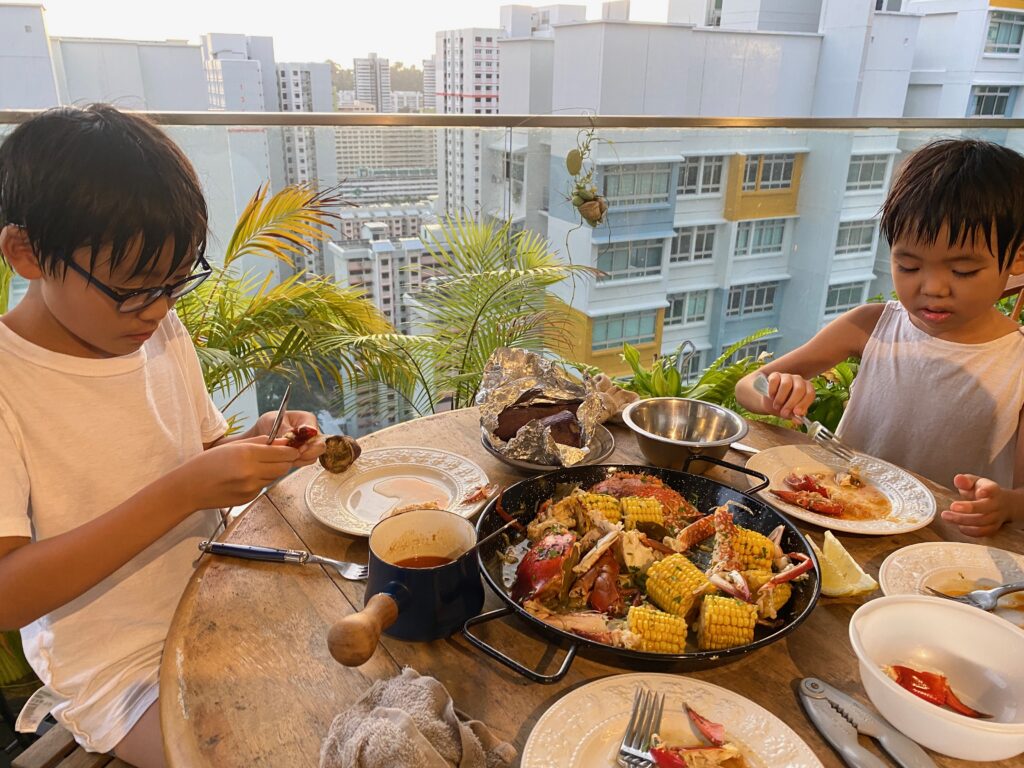 I know you have already realised that if you would make it, you can massively save your money and treat your whole family with restaurant quality dinner at your home!
Fair Price Xtra in Vivo City helps you, so many various fresh seafoods are arrayed on their seafood bed, even live ones as well! You can choose what you want and make a healthy food for your beloved family.