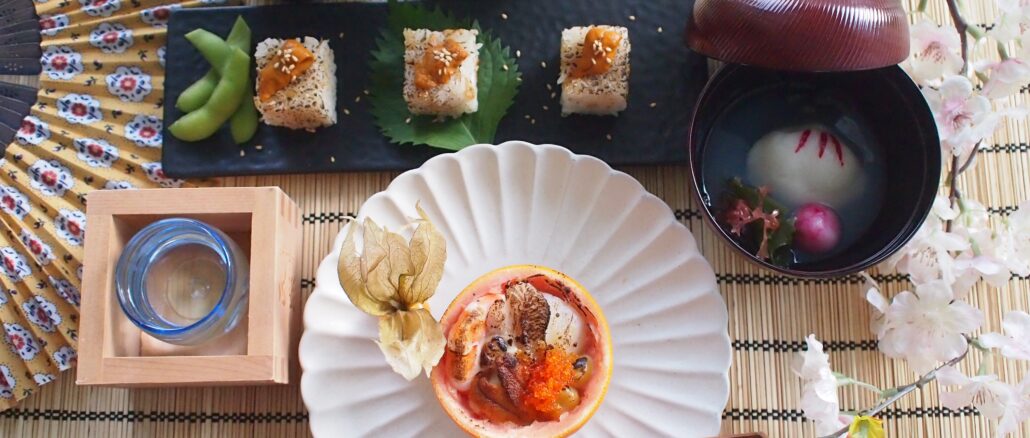 I bought a live Hamaguri clam from Tiong Bahru Market where is one of my favourite place in Singapore.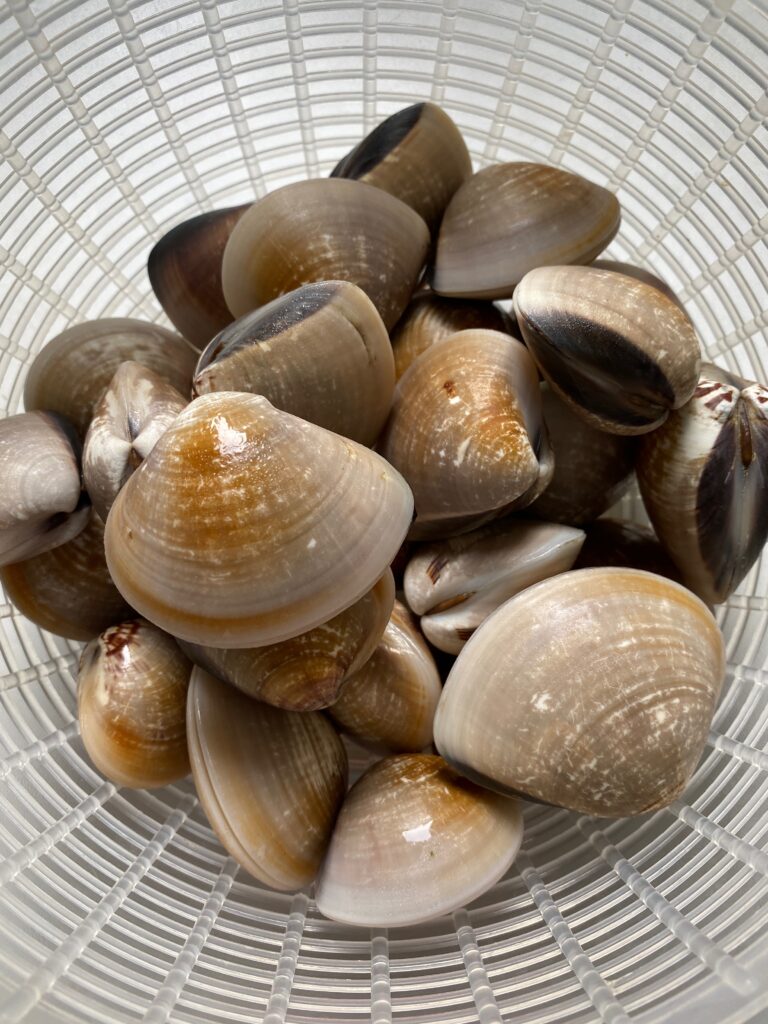 In Japan, Hamaguri clam is loved by it's great taste and also it is the symbol of happy marriage because the pattern of shells are a perfect match for each other. Hence, people make Hamaguri food for the girls' day, 3rd March, wishing their child's happy marriage in Japan.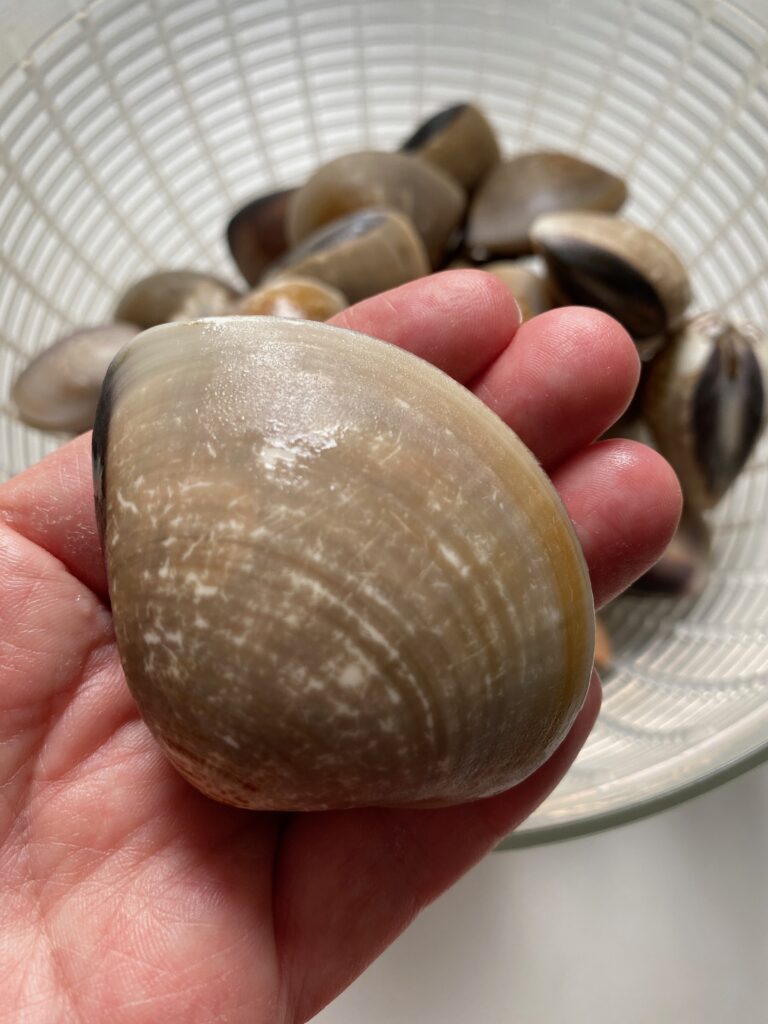 I cleaned it and made a clear and flavourful soup.
The soup is enough infused with Dashi of Hamaguri itself, so I just added Sake. It sounds simple but the soup is decently tasty!
Then I cooked very Japanese foods using the soup -Seafood Japanese Gratin, Hamaguri Clam Clear Soup, Grilled Shrimp Rice with Uni (sea urchin)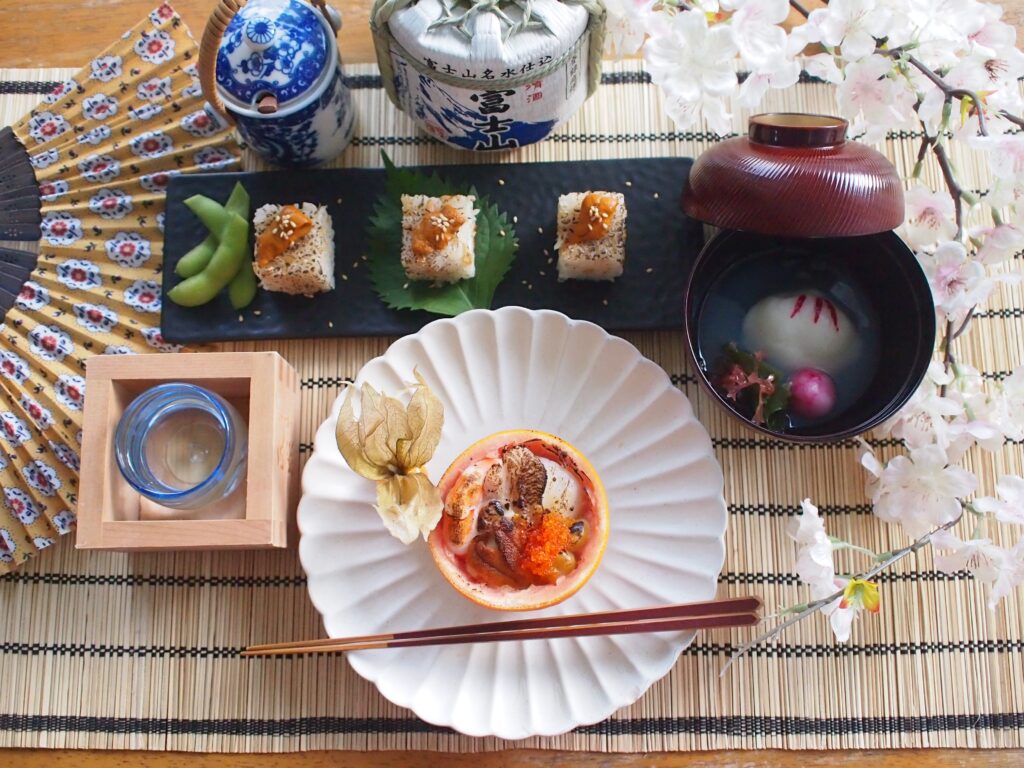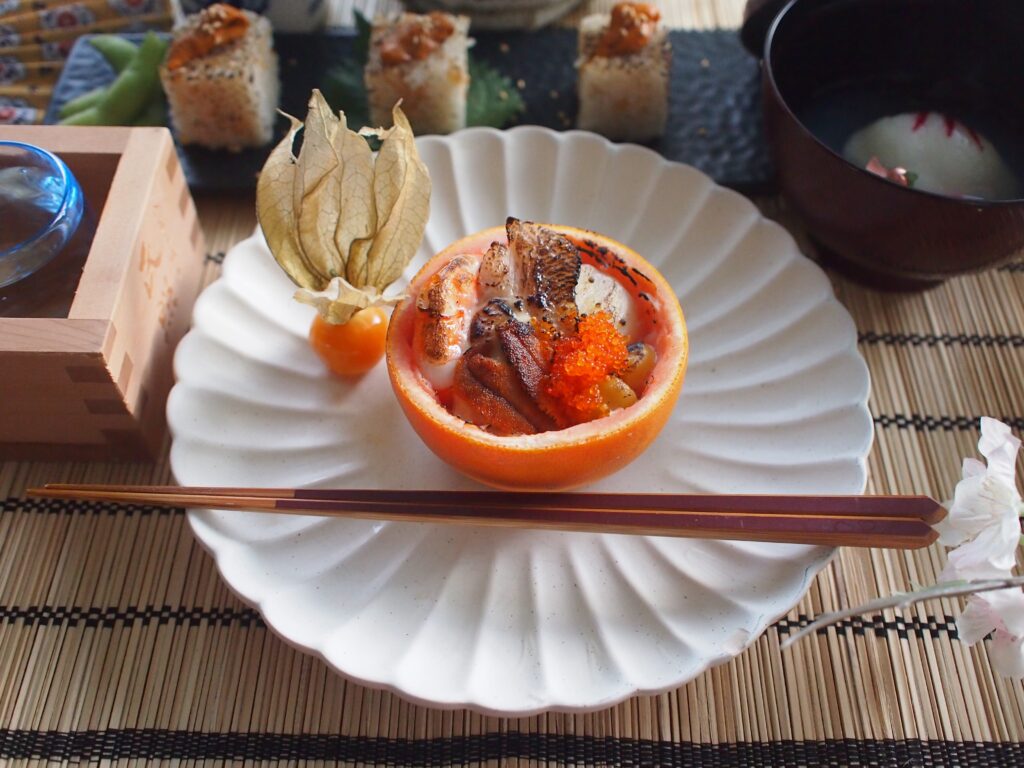 The sauce for the gratin is made of Saikyo white miso paste, cream and Hamaguri Dashi soup. The fillings are prawn, red snapper, scallop, ginko nuts and sea urchin.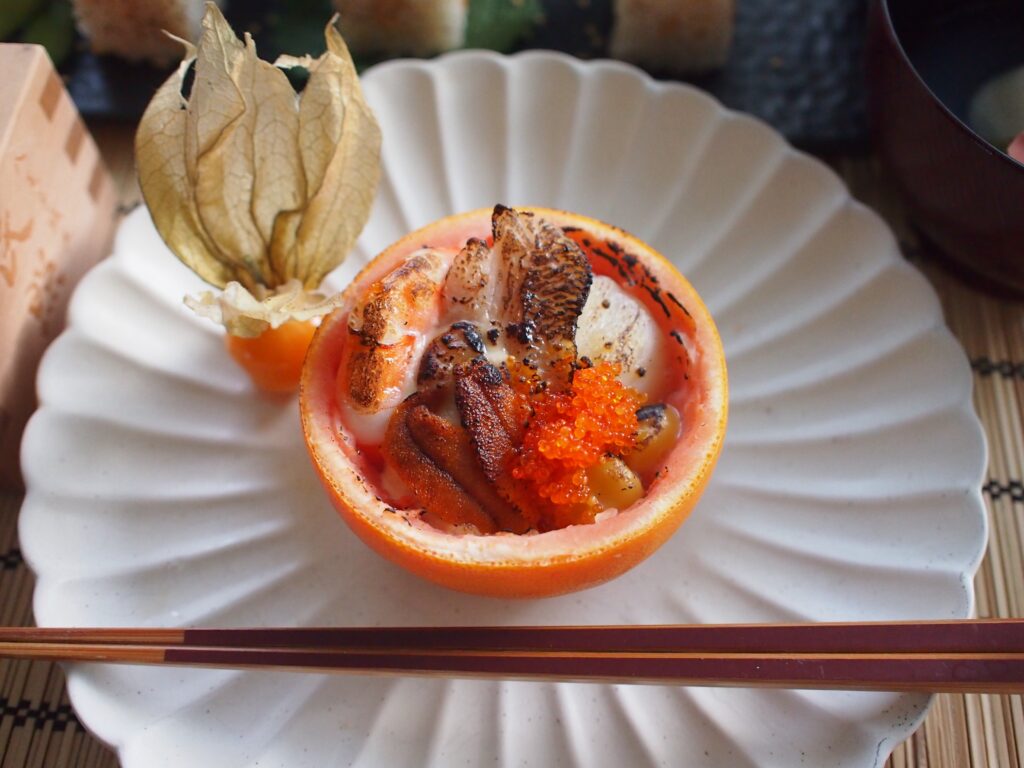 I made Hamaguri shape Mochi for the clear soup and the flesh is filled with Mochi, that is so entertaining!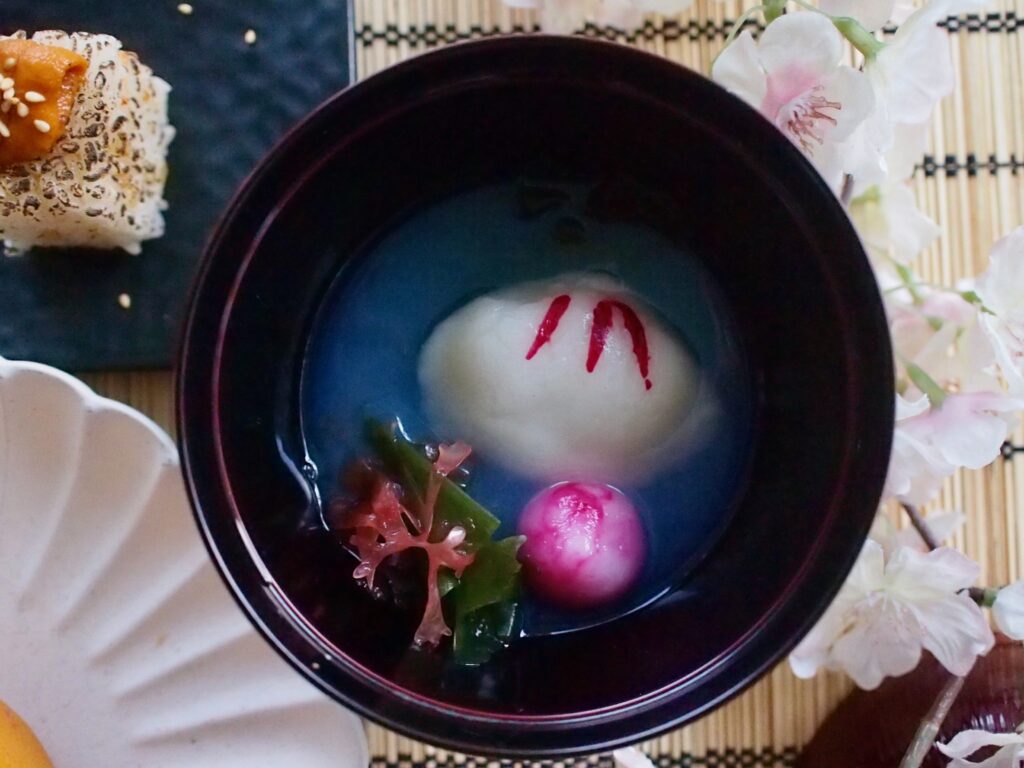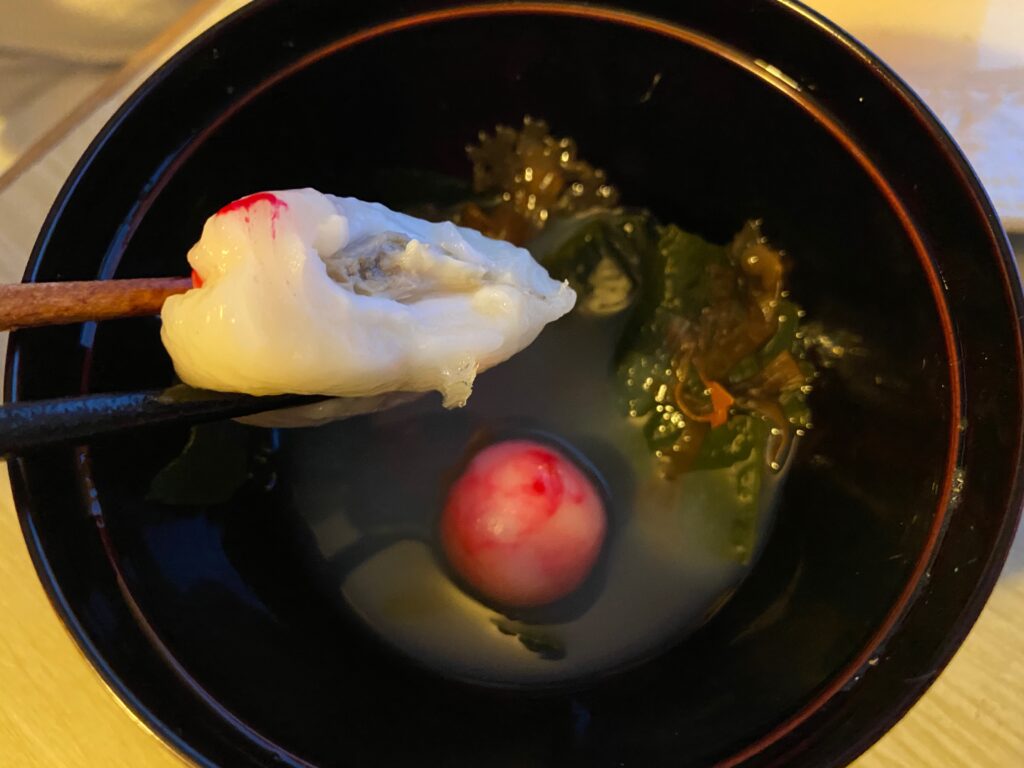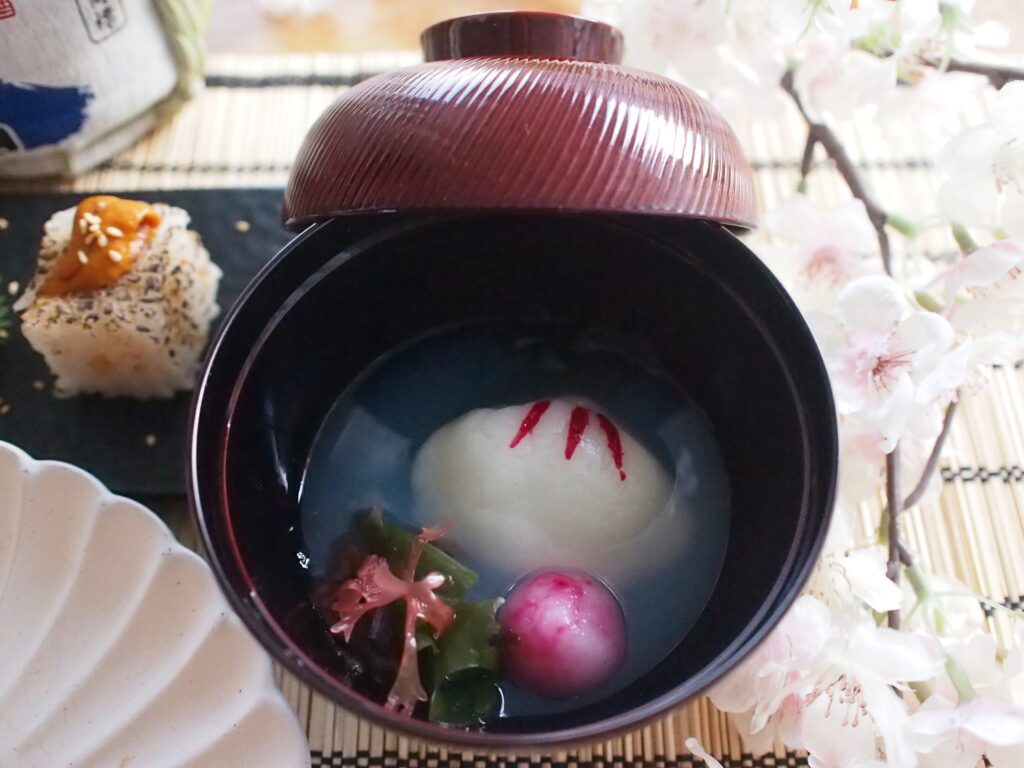 And lastly, rice dish was there. Grilled Shrimp Rice with Uni (sea urchin).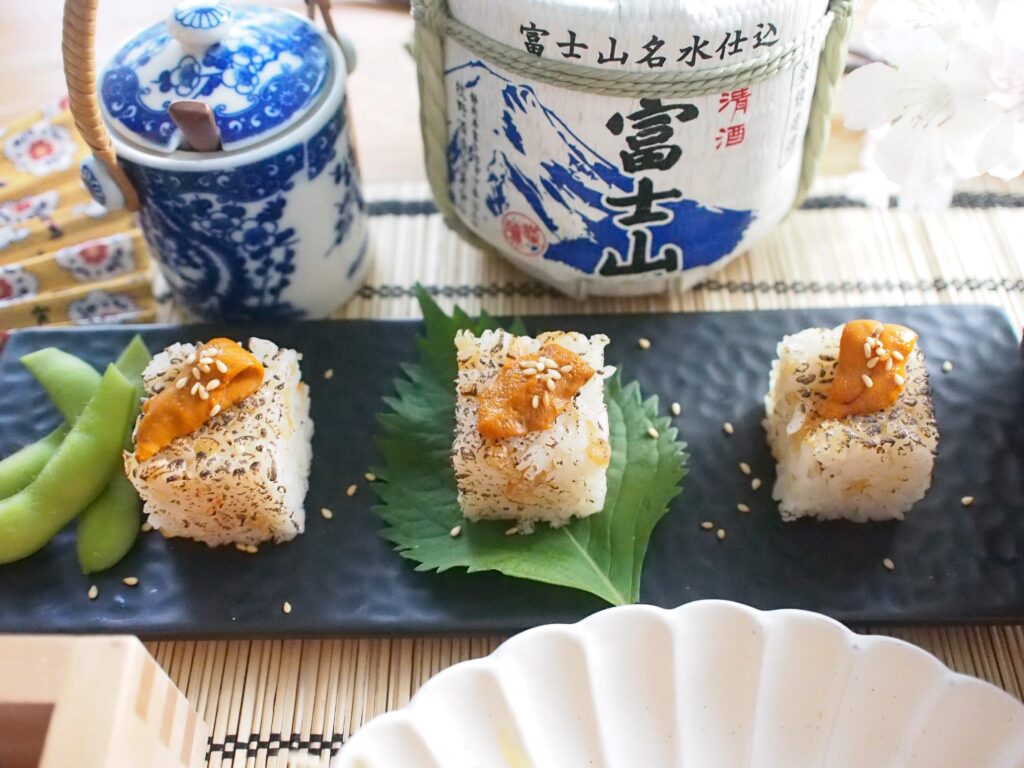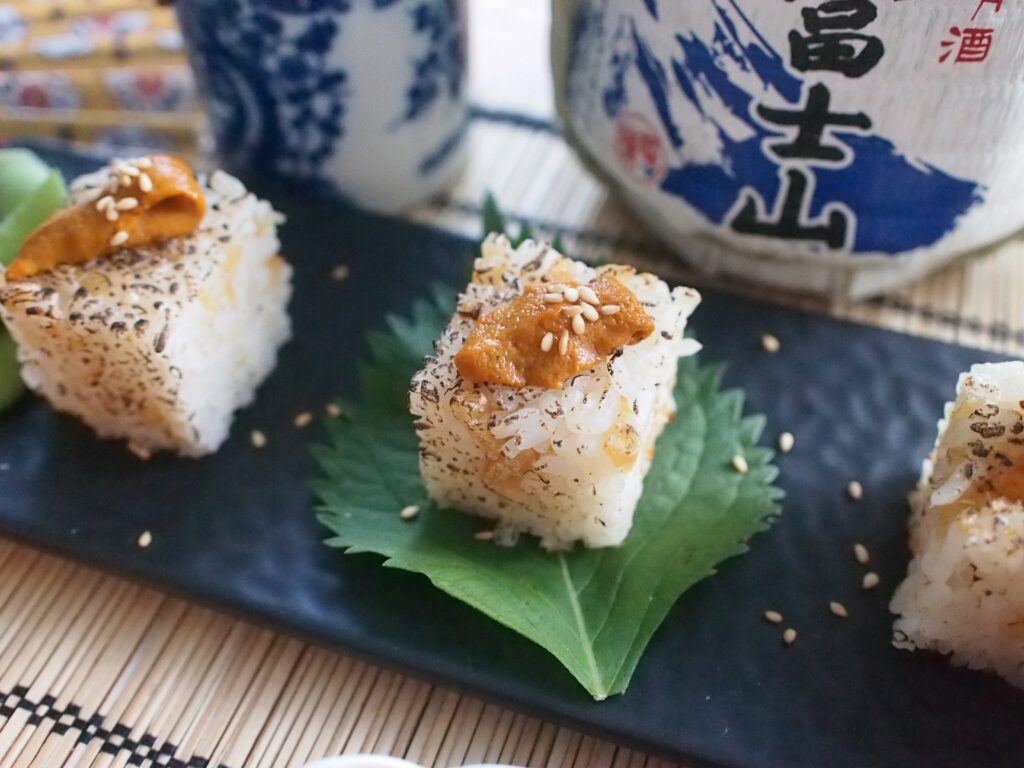 We loved them!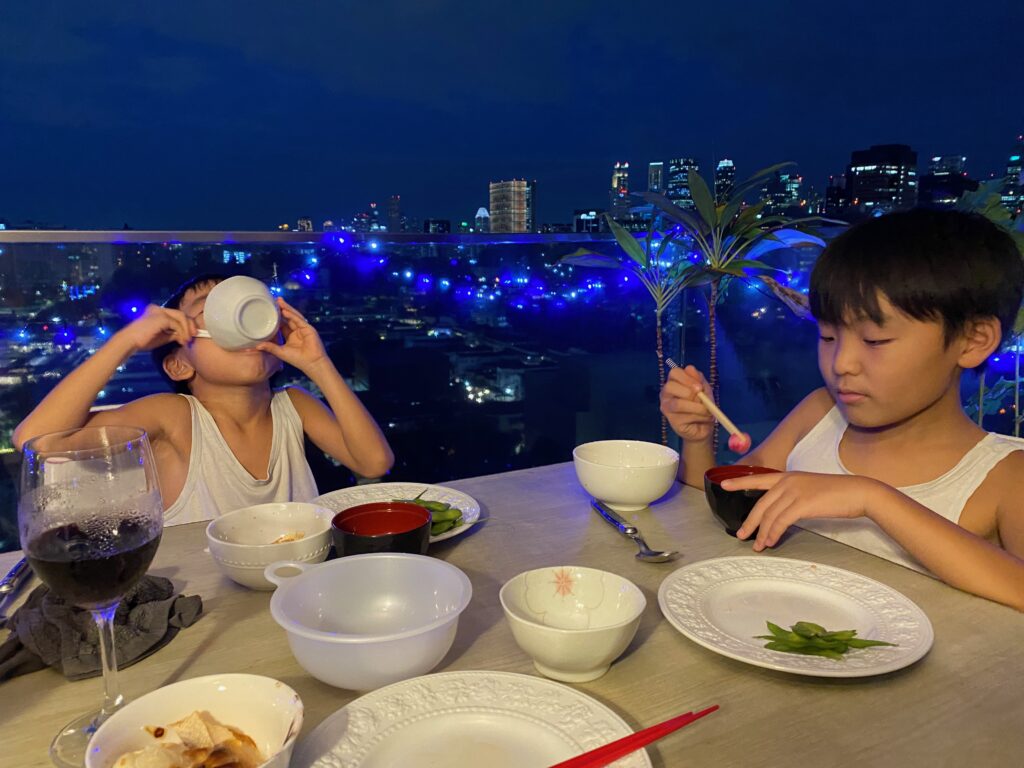 The beautiful moon is our special dessert 🙂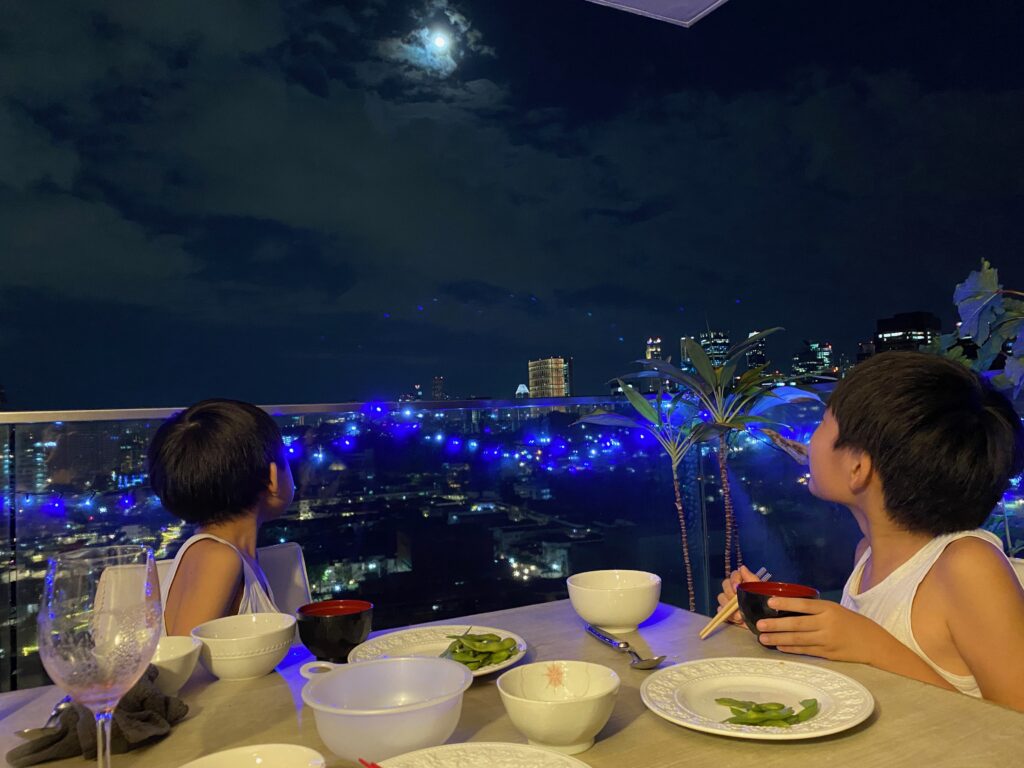 The Christmas is around the corner (can't believe it!), hope you are ready for it 🙂

Naoko xx