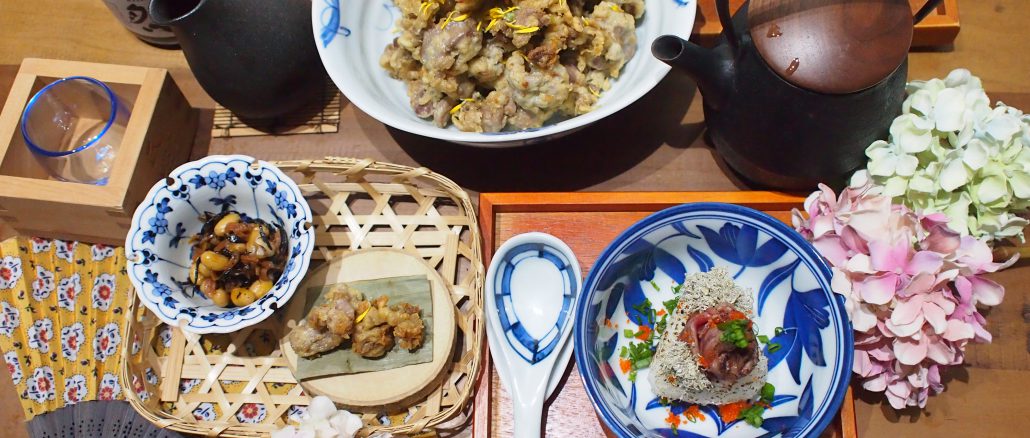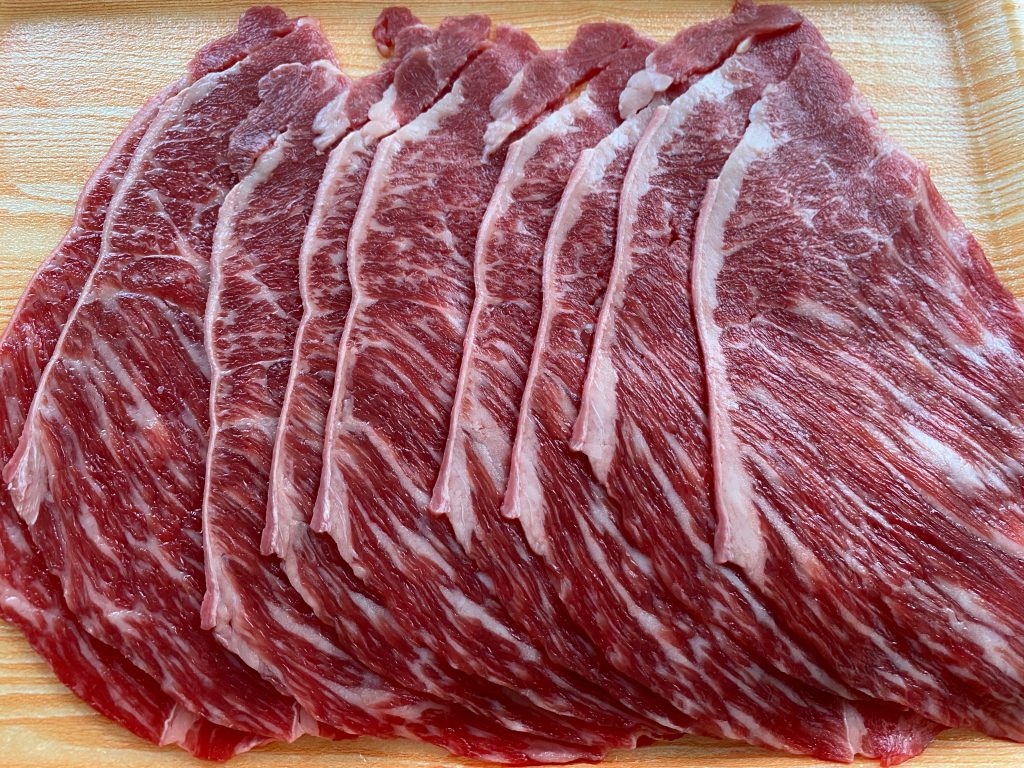 Look at this sexy marble meat! That is Wagyu beef that is incredibly tender, juicy and flavourful.
Luckily, I had a chance to buy this beauty from our local shop, so I attempted to make it to the next level.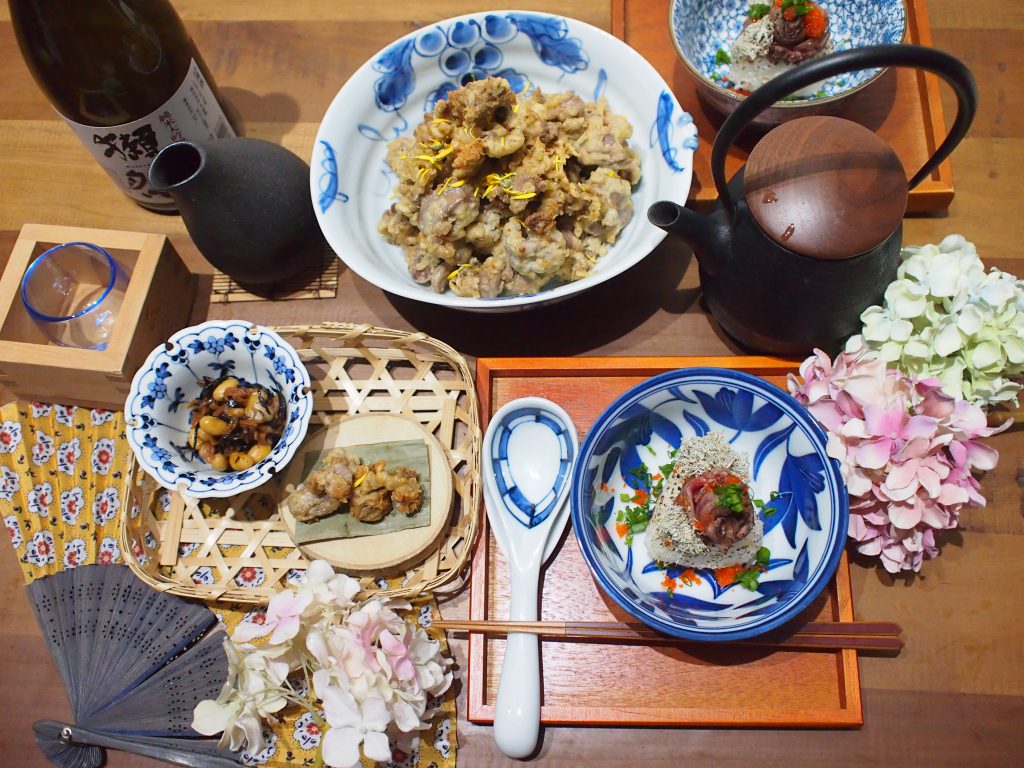 In the preparation, I briefly torched rice ball and sliced wagyu beef that was seasoned with Yuzu salt over.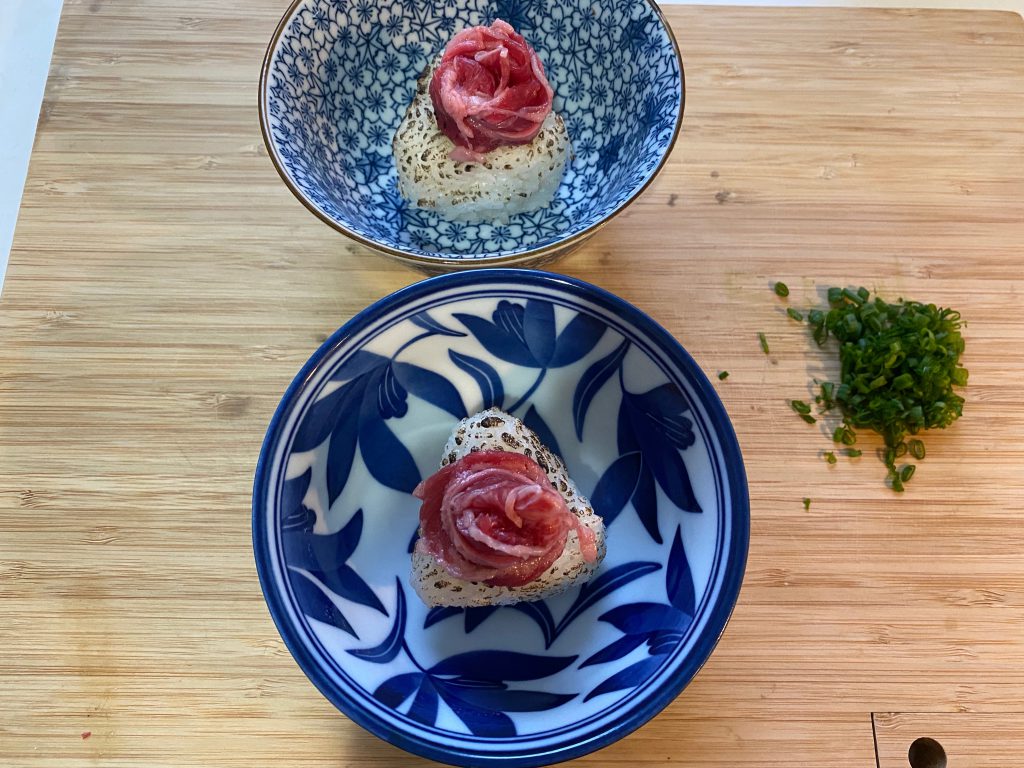 Before the torching.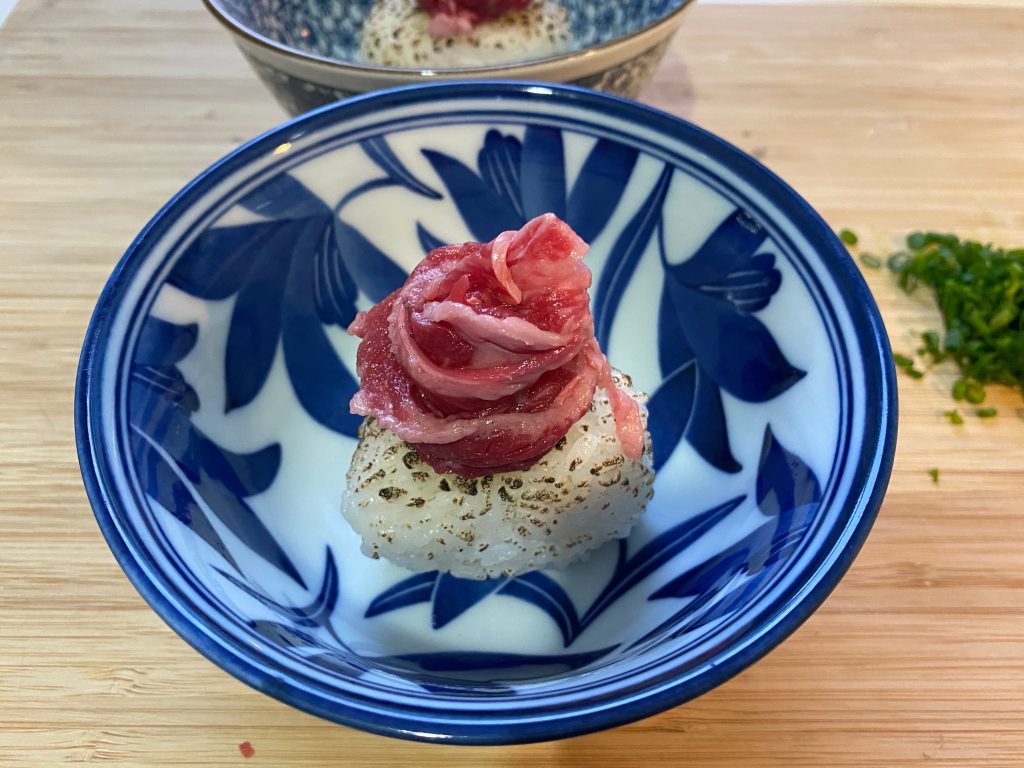 By rolling up the slices, we can prevent to be over-cooked from the fire, only outside is charred and still inside is raw.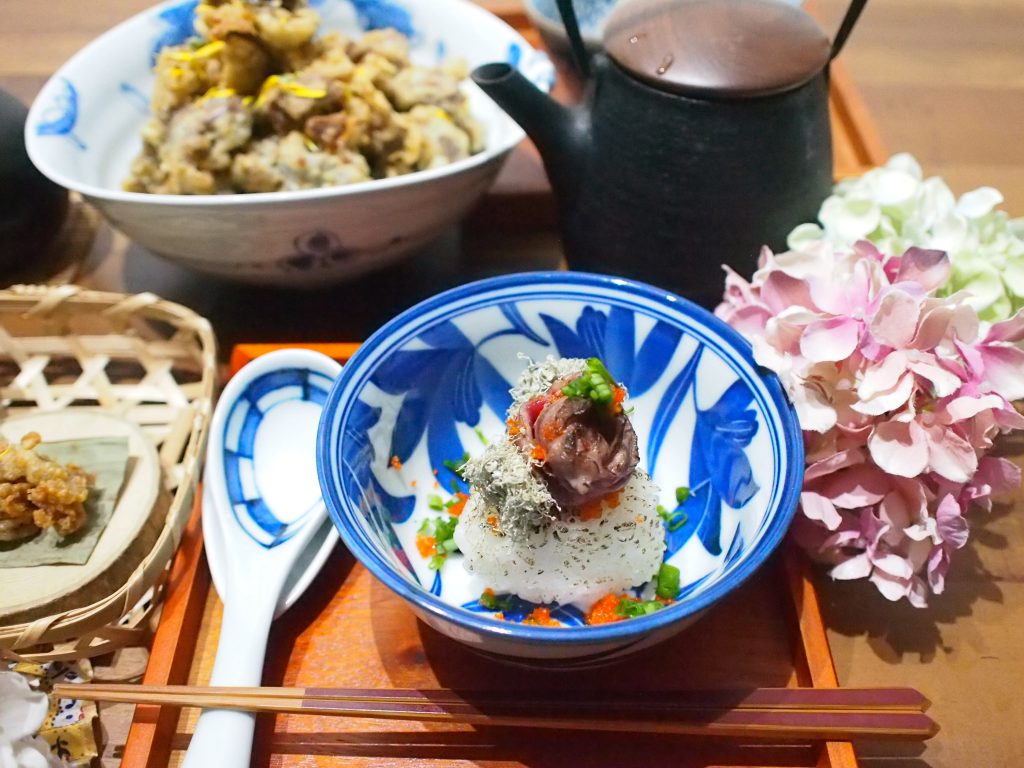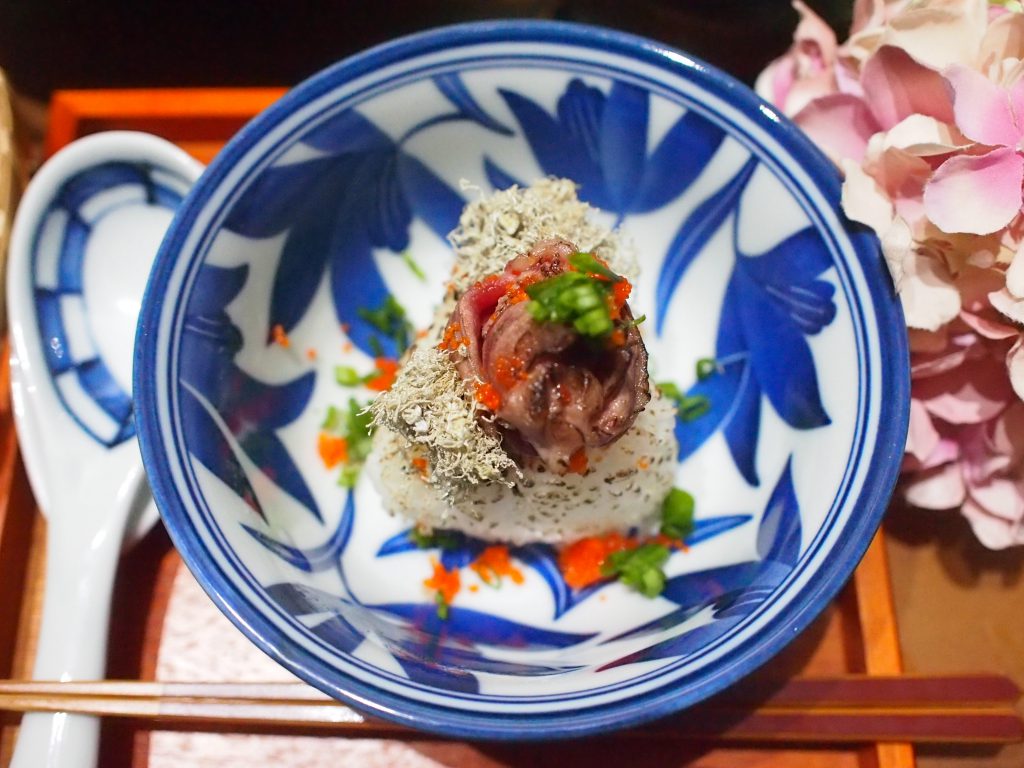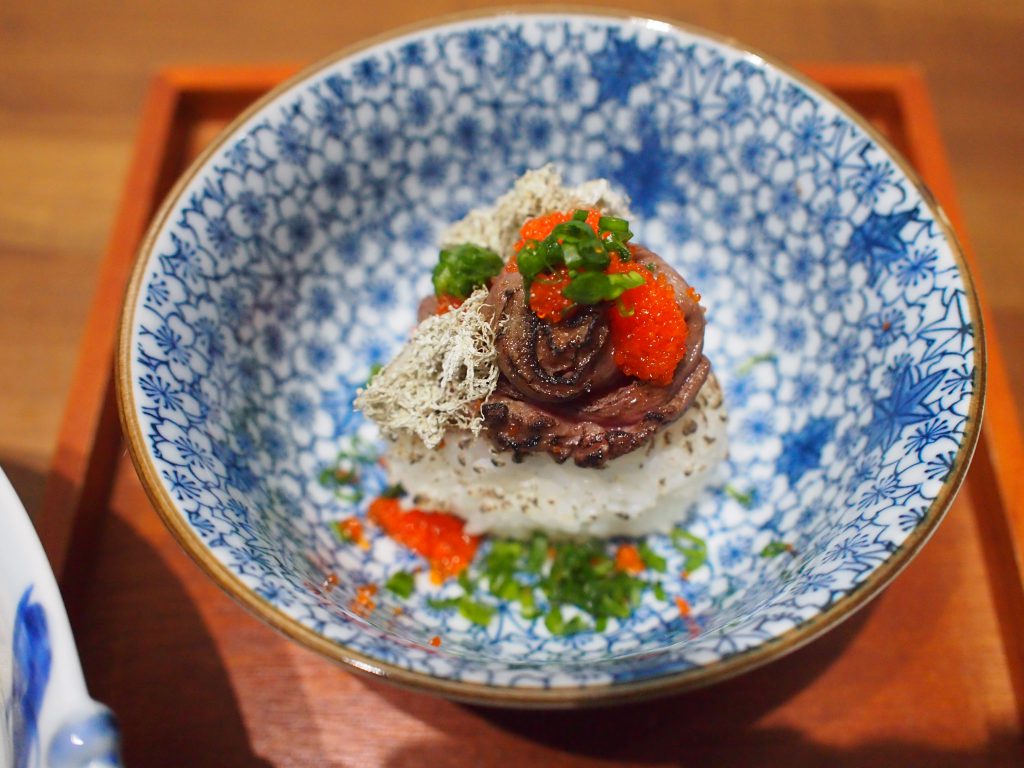 Garnished with fine Kombu that is named Tororo Kombu, and it enhances extra deep flavour. And also, it is said Tororo Kombu contains a lot of calcium that is great for our bones.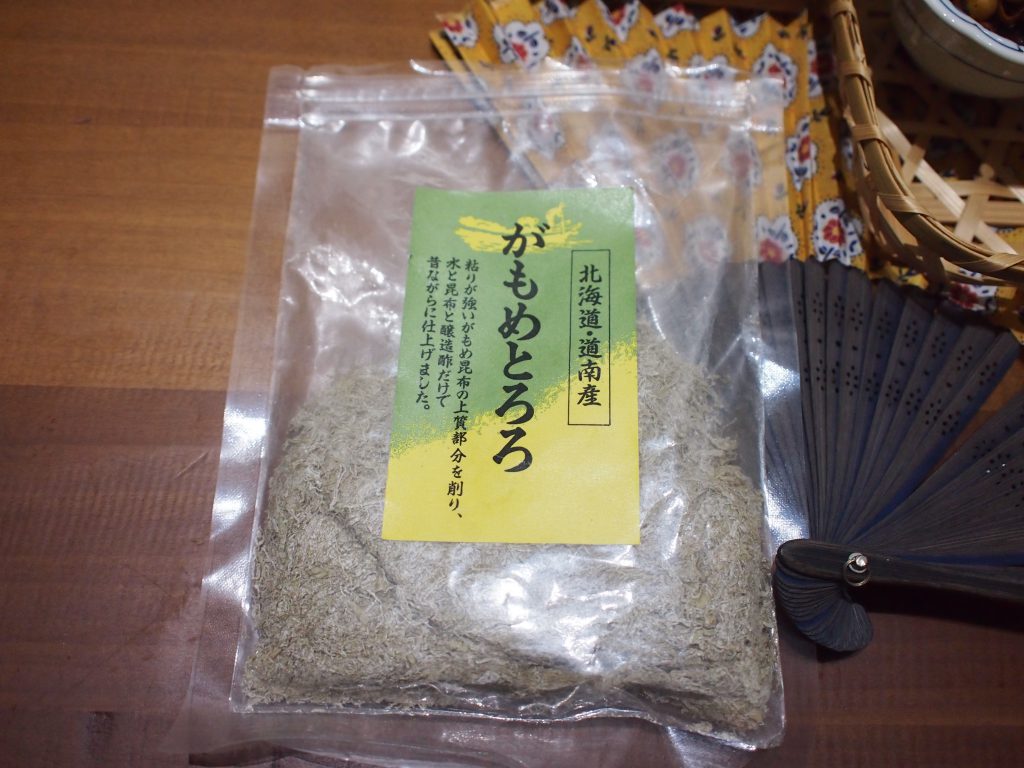 Then in front of your guests, pour the sizzling Dashi soup over the Wagyu, and the beef is throughly cooked by Dashi soup. What a mesmerising performance, isn't it!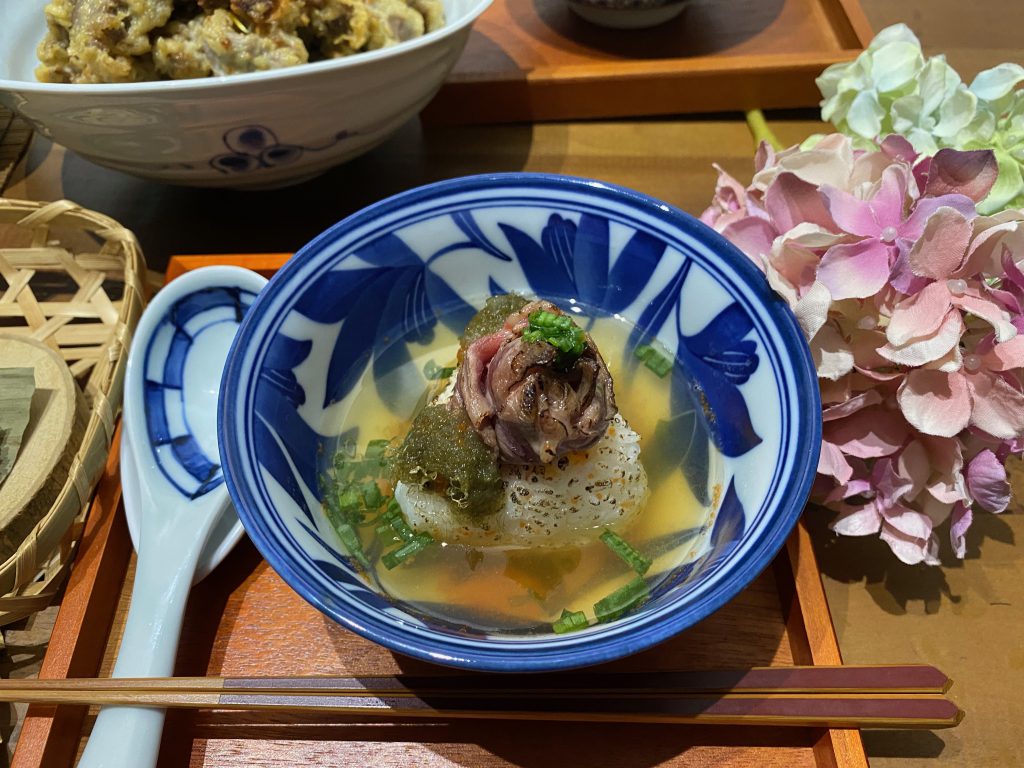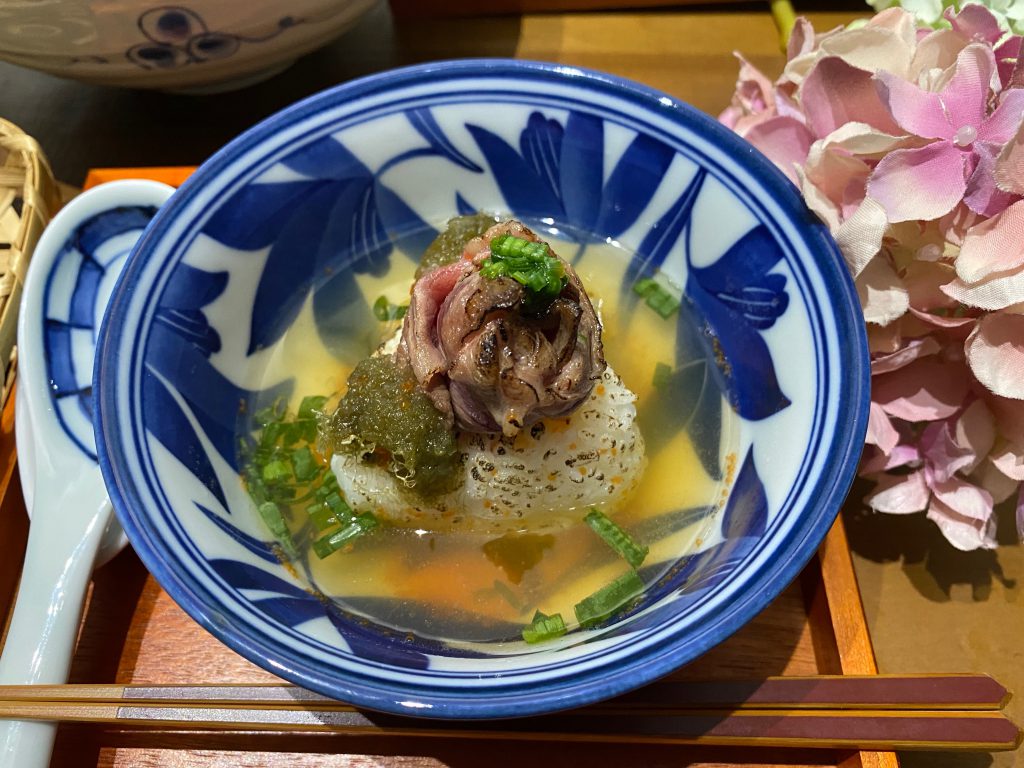 Delightful!

As another dish, I made Karaage with gizzard (again!).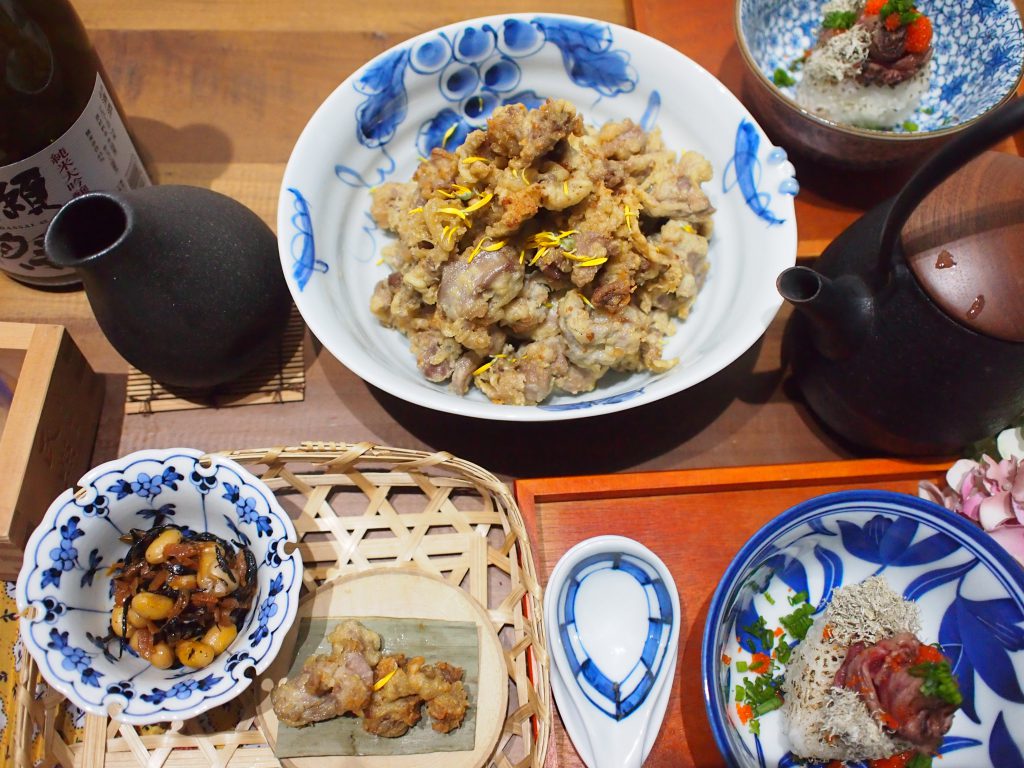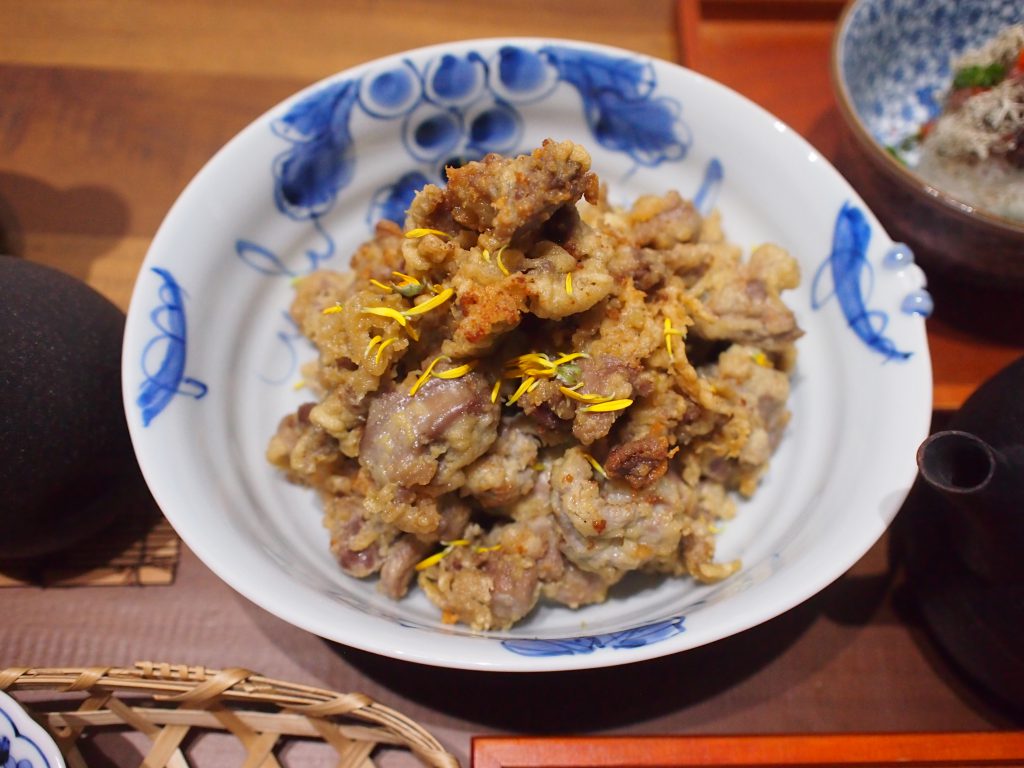 As I have mentioned in my food blog before, gizzard is consisted with almost muscle, so that contains almost zero fat, hence it is super low calories, 94 kcal per 100g! Also that is full of nutritions -protein, iron, Vitamin K that works for enhancing our bones. I can say gizzard is perfect ingredient for people who are on a diet.

So, that is why I cook gizzard so often for my family and I'm a massive fan of them!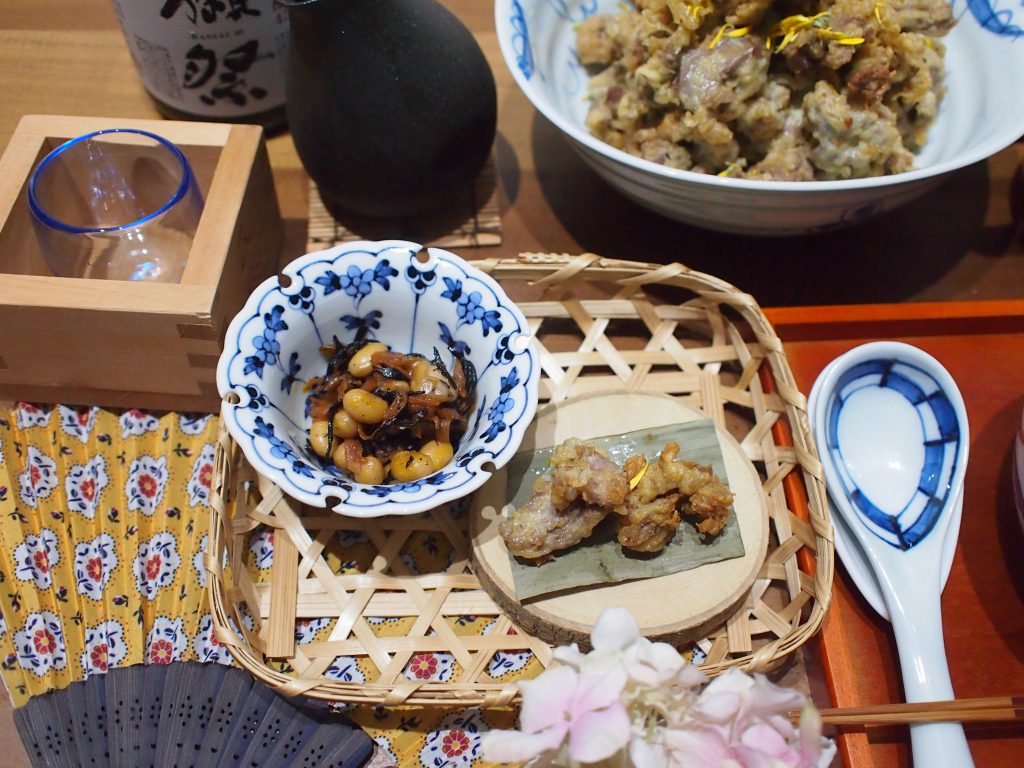 The remaining Wagyu beef was cooked by torching.
It's Friday, hope you have a peaceful weekend 🙂

Naoko xx