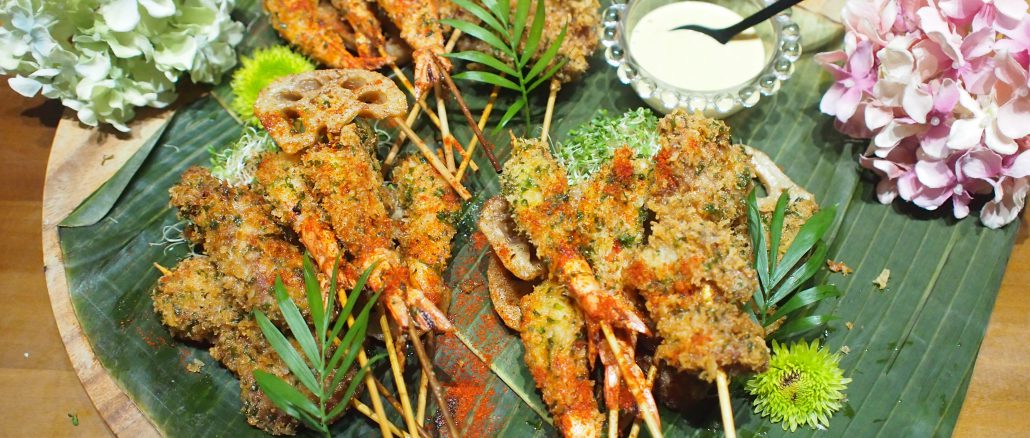 Kushi Age is well-known as Osaka food but actually there are so many regional other Kushi Age across Japan, and every area have their own sauce and style for serving. Kushi Age literally means skewer (串) and Age means deep-fry (揚げ) and it is called in Western area. In other area, we call it Kushi Katsu that means Skewered Cutlet.
I was born in Tokyo and mainly grew up in Tokyo area, however Kushi Age is familiar for me to call it since it is supposed I used to live in Osaka area in my childhood.
Hence my Kushi Age is Osaka-style usually serving with Tonkatsu sauce but this time, I was more brave to try more modern twisted version.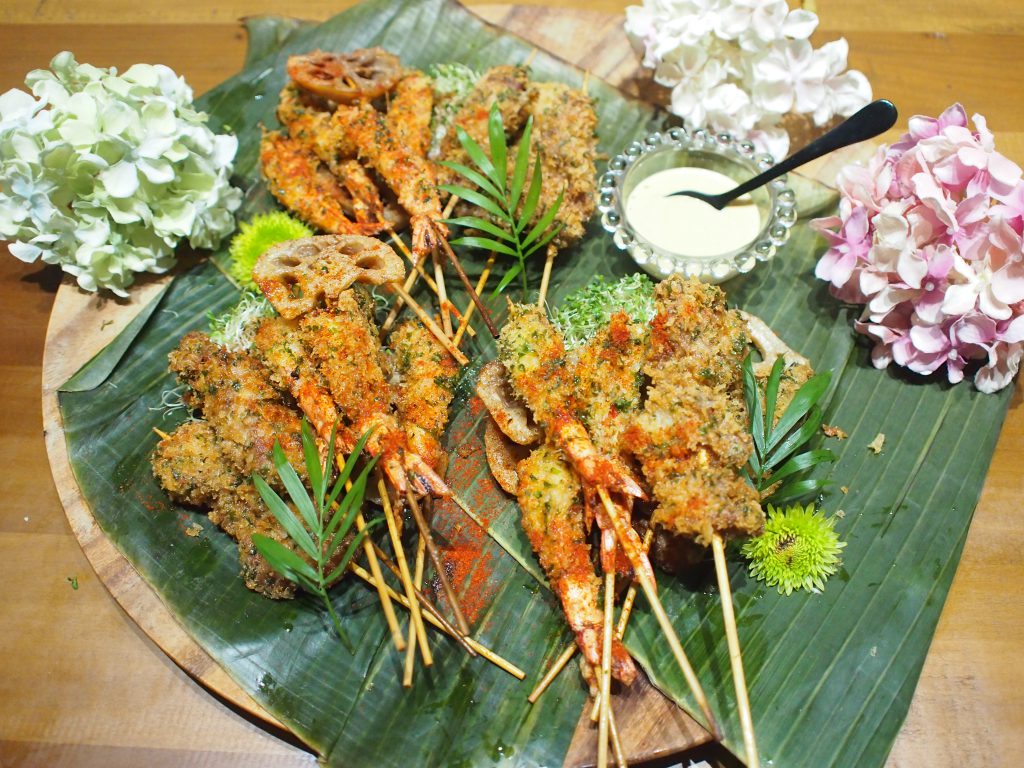 The Panko was seasoned with two ways: garlic with parsley for the pork and Parmesan with parsley for the prawn 🙂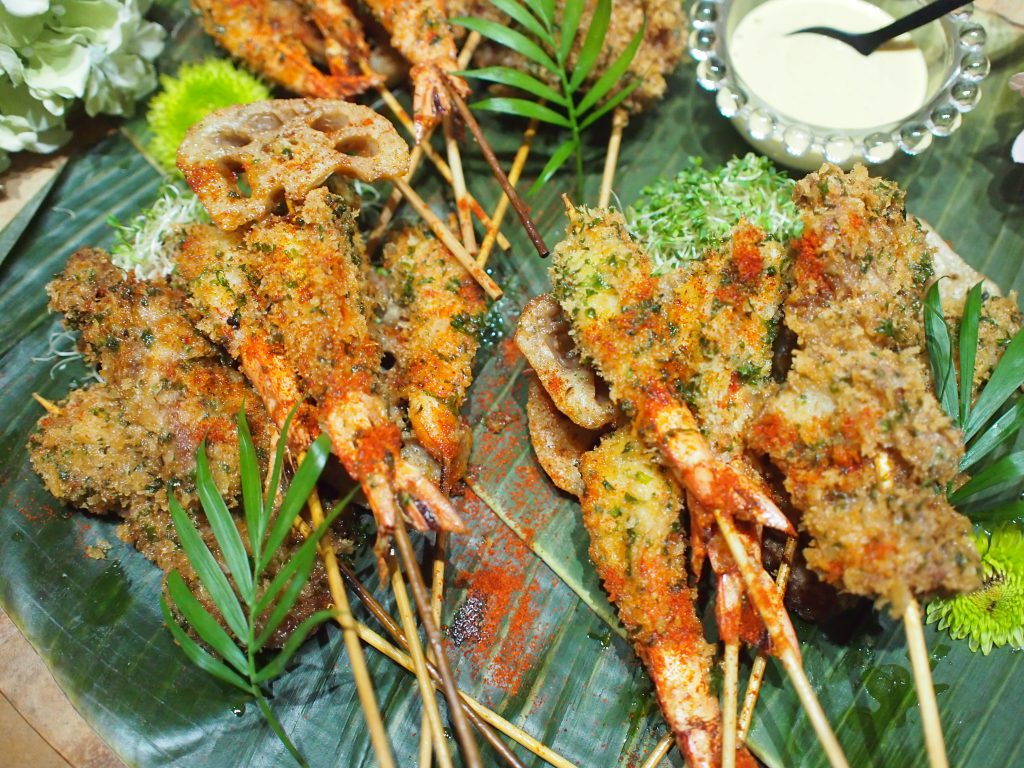 Yummy crispy food!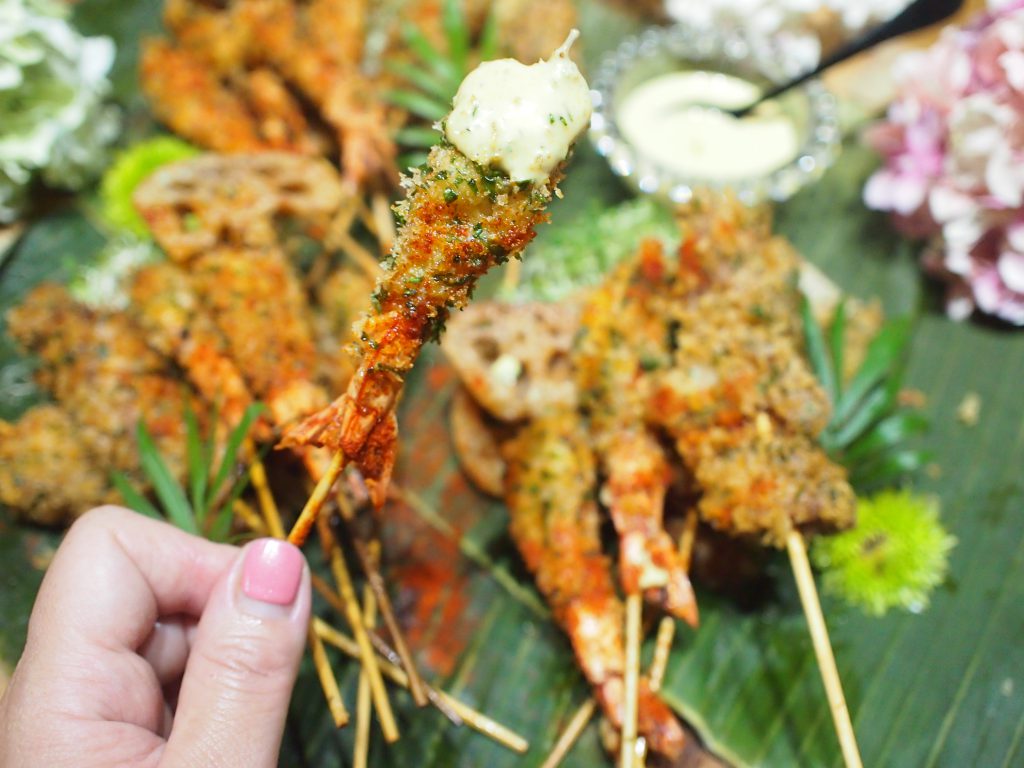 Dip or Scatter?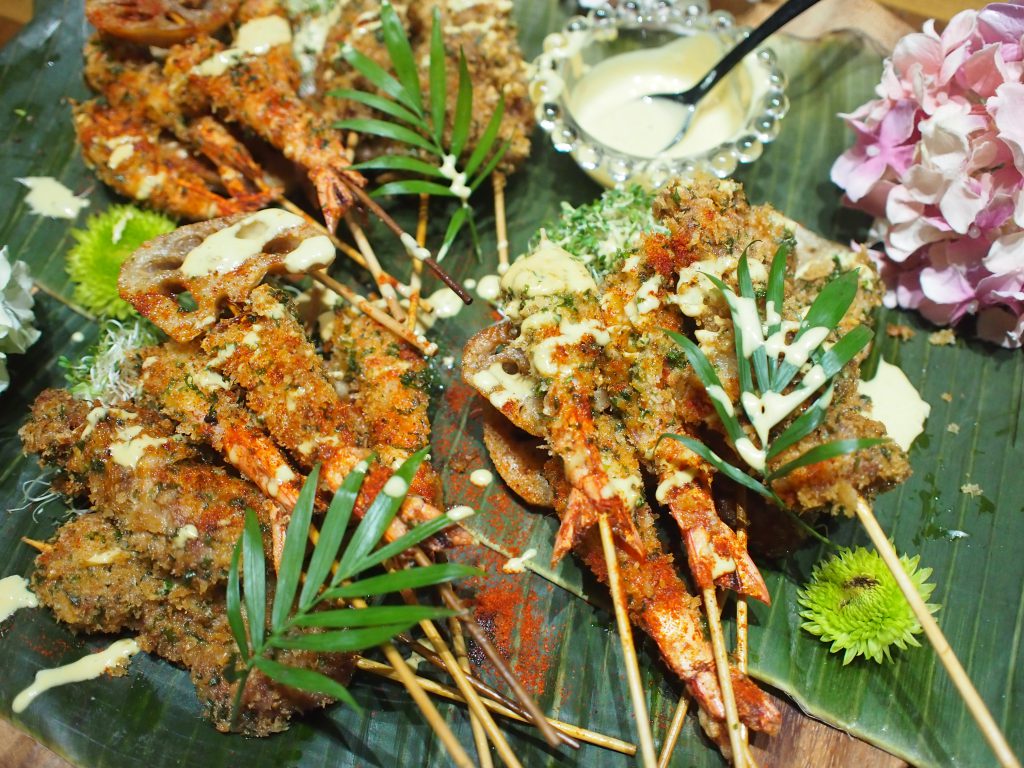 Whatever it's enough for fun!
Have a lovely day, everybody!

Naoko xx