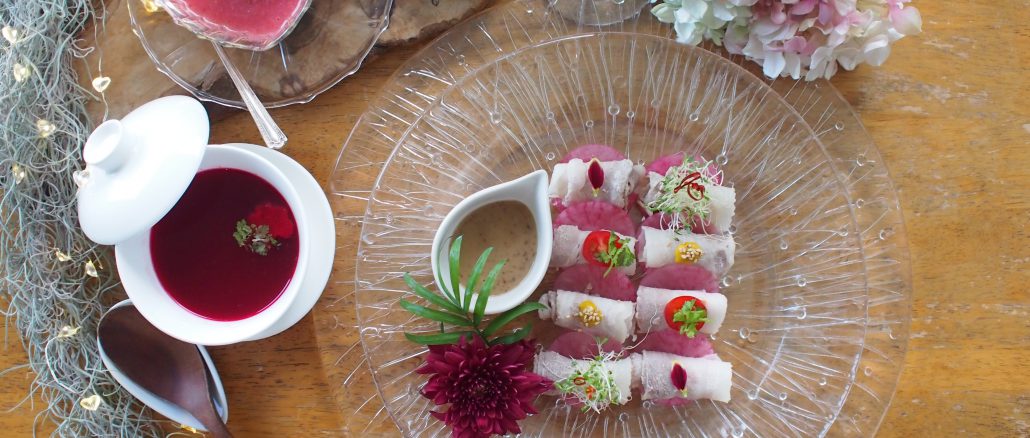 Red, I think it is such a passionate colour. I love its power.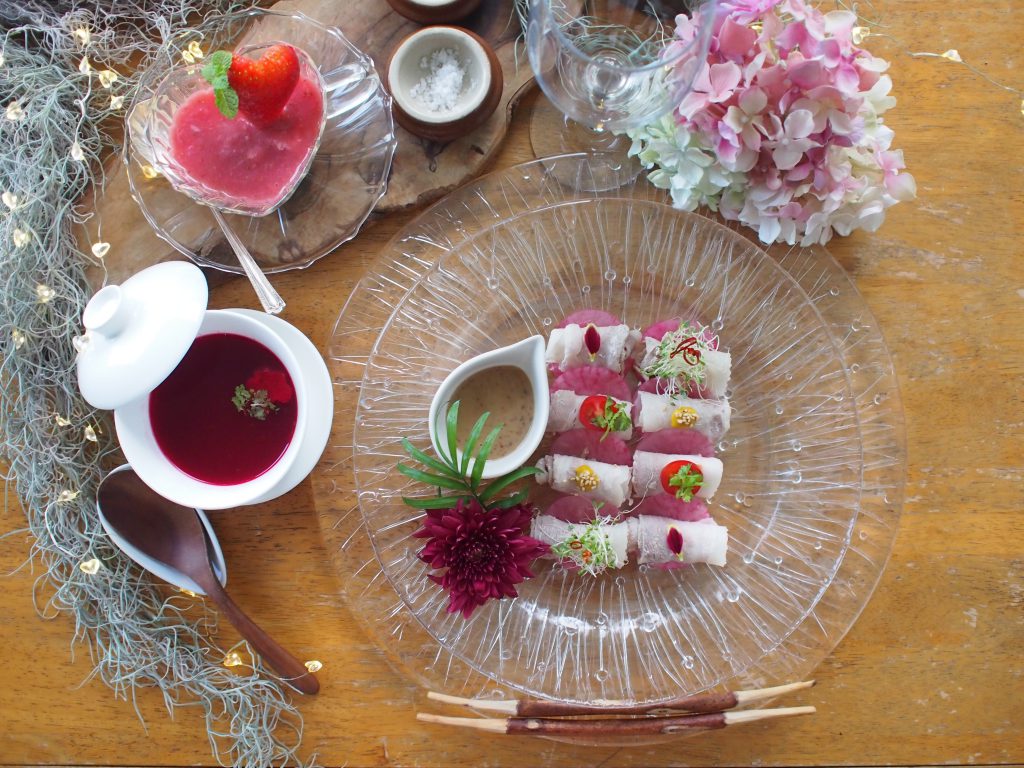 Red, Red, Hooray!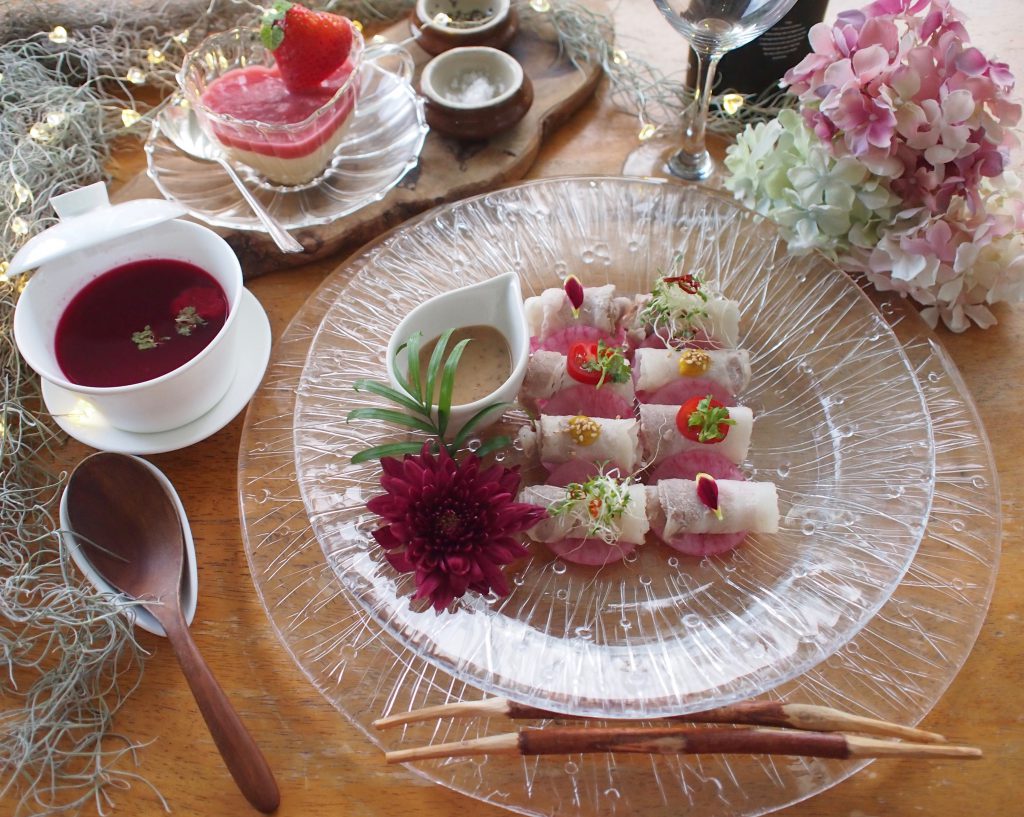 That is just boiled pork dish, however even once you neatly array the food, the expression is absolutely different.
This is a great example, I purposely made two plates with different presentation style.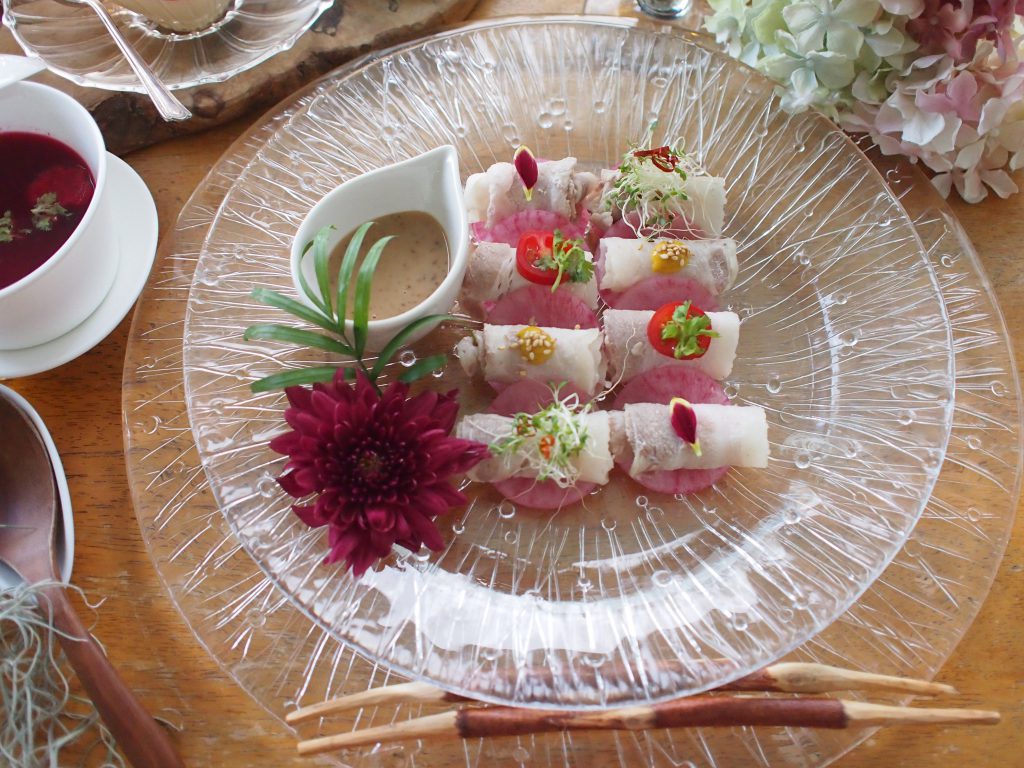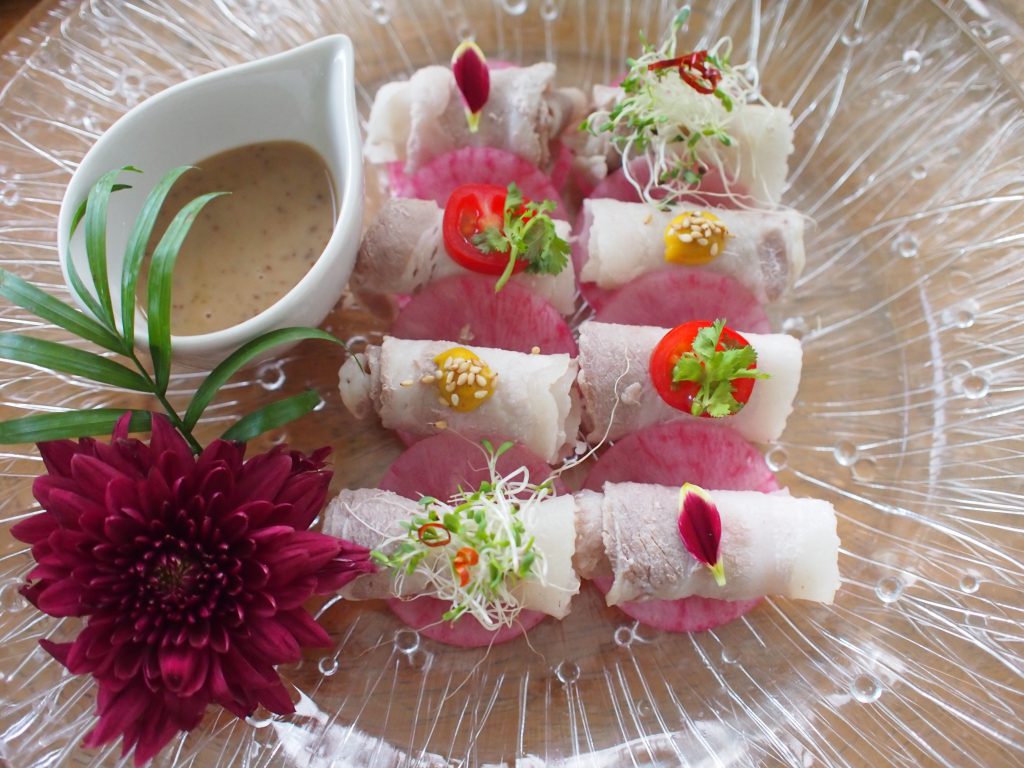 This is dressed up one.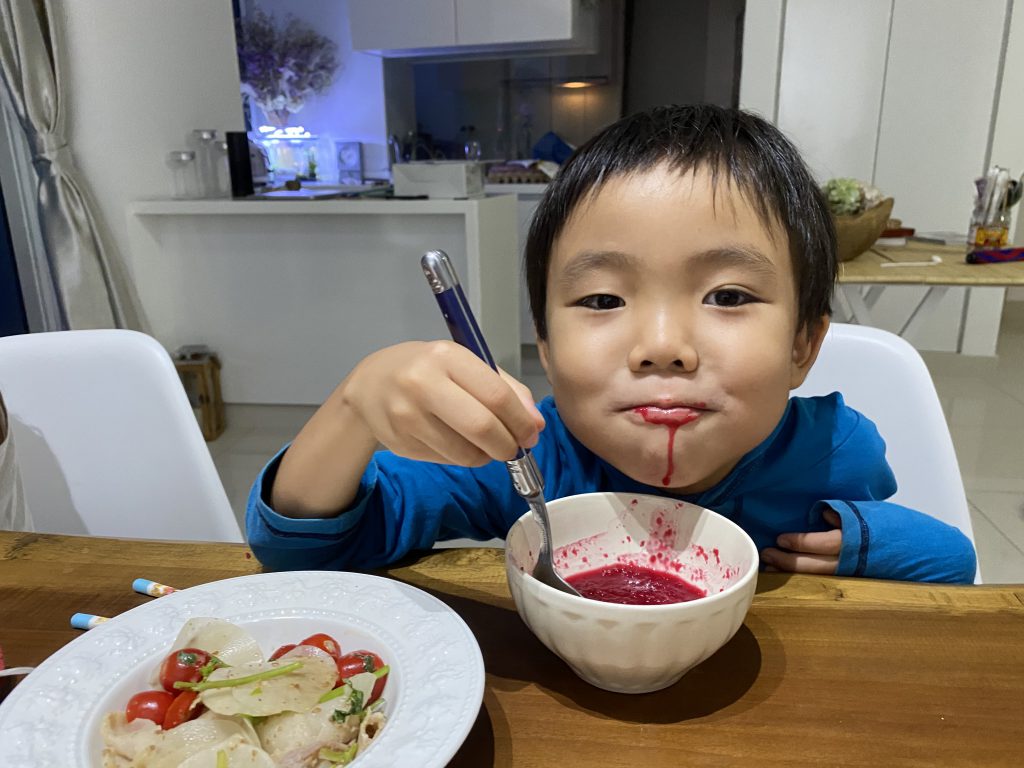 The most left plate is the one which was just thudded version 🙂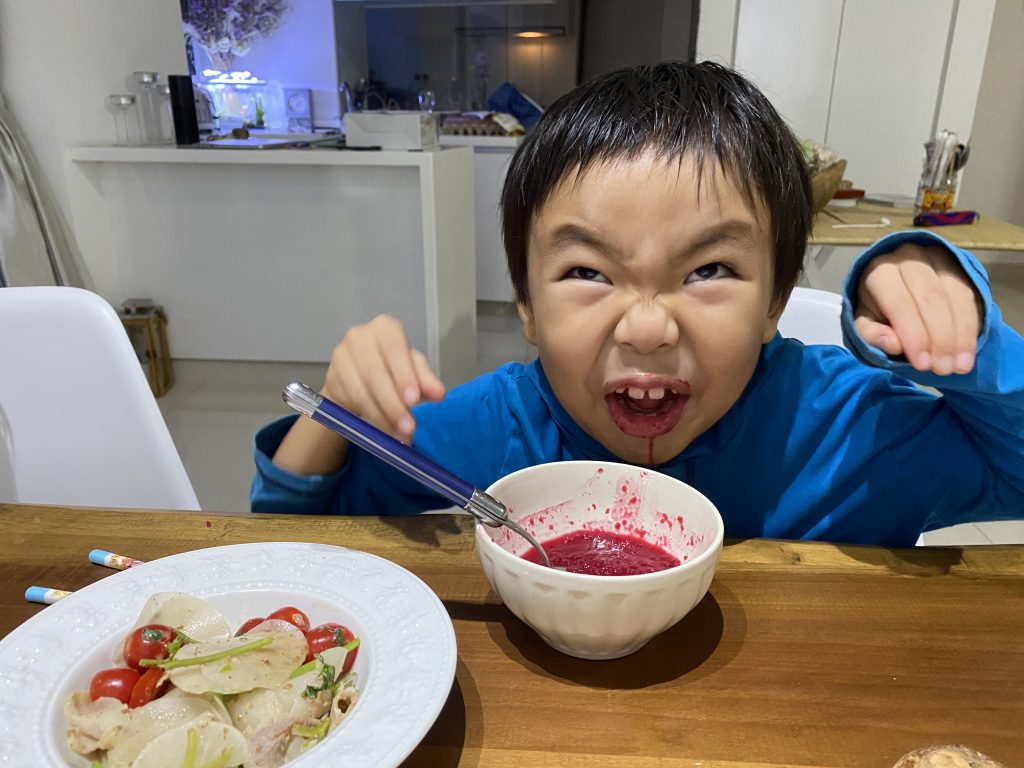 See? lol They create very different expressions, don't they!
Anyway, what I wanted to say was plate presentation was a big key.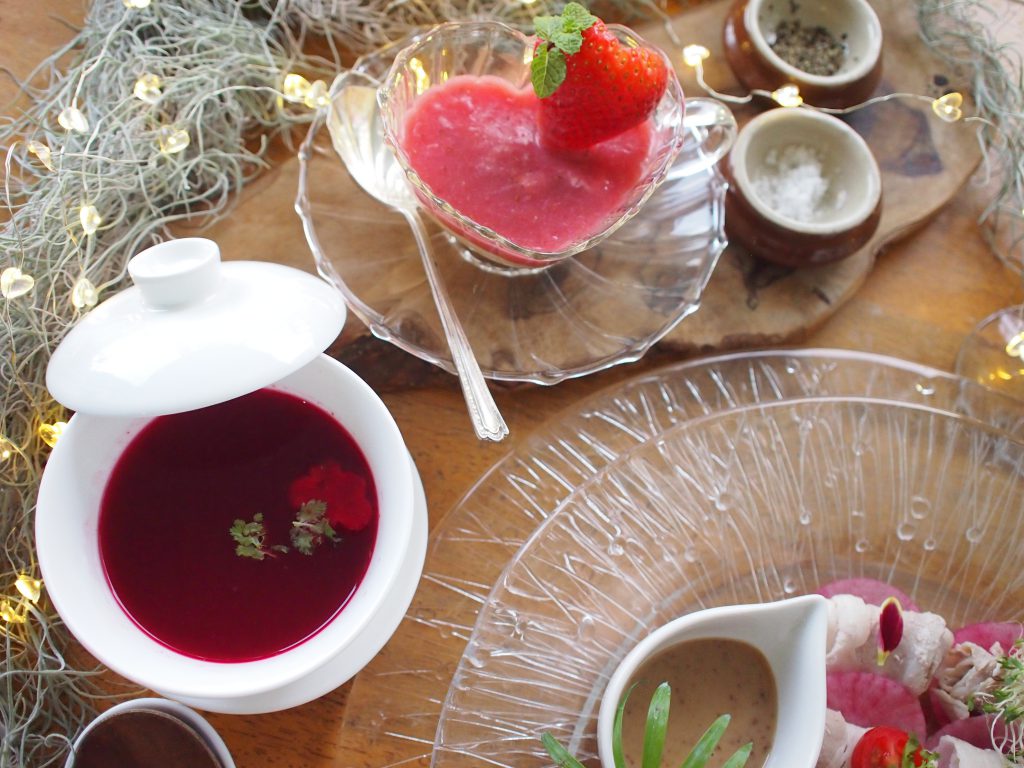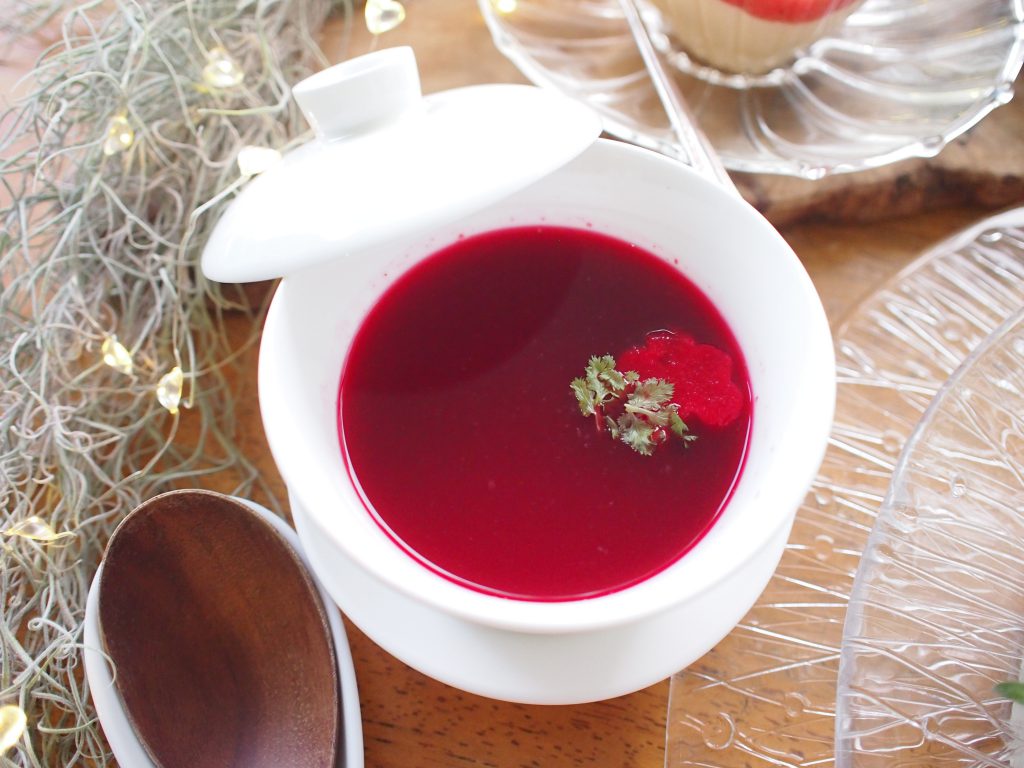 Interestingly, beet root and white Miso match very well.
Sweetness of white Miso and earthy flavour of beet root beautifully make harmony.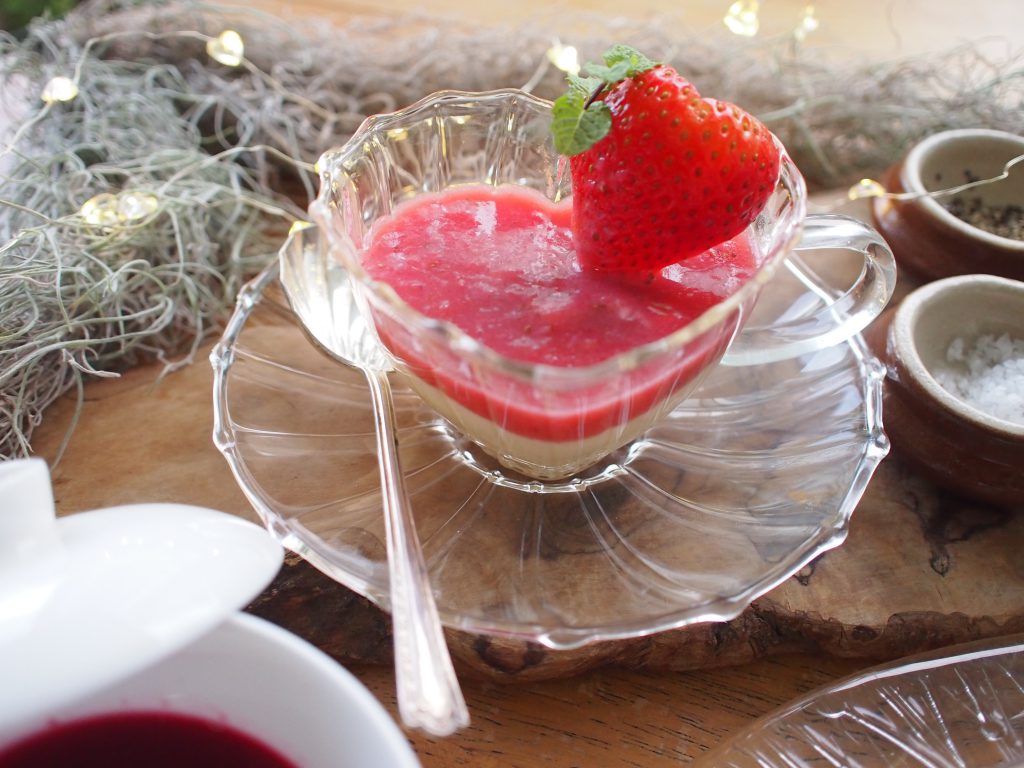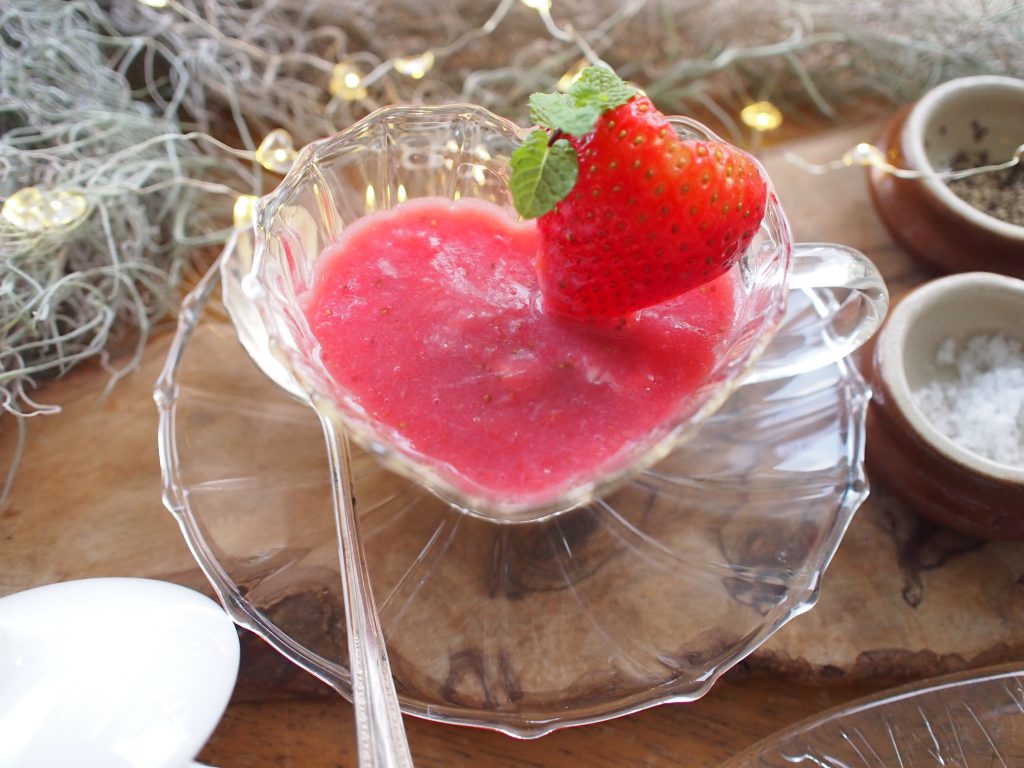 What a romantic dinner table!
Have a sweet day!

Naoko xx