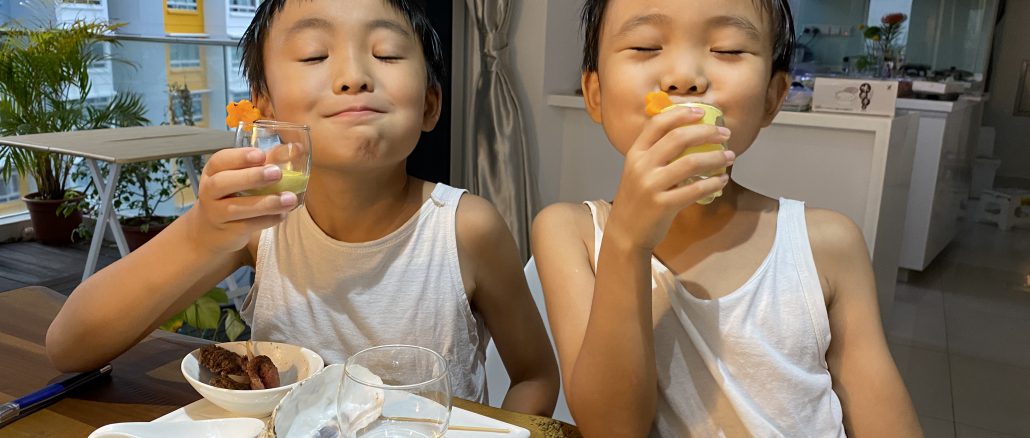 Our style is 'grill skewered food at your own pace' 🙂
Beef, Dashi Maki Tamago, Salmon, Tofu and vegetables are on the plate, which is pretty healthy balance.
The boys really enjoyed their experiences -somebody was eager to take apart the food for grilling!
Anyway the most high light for them was Japanese yellow dipping sauce!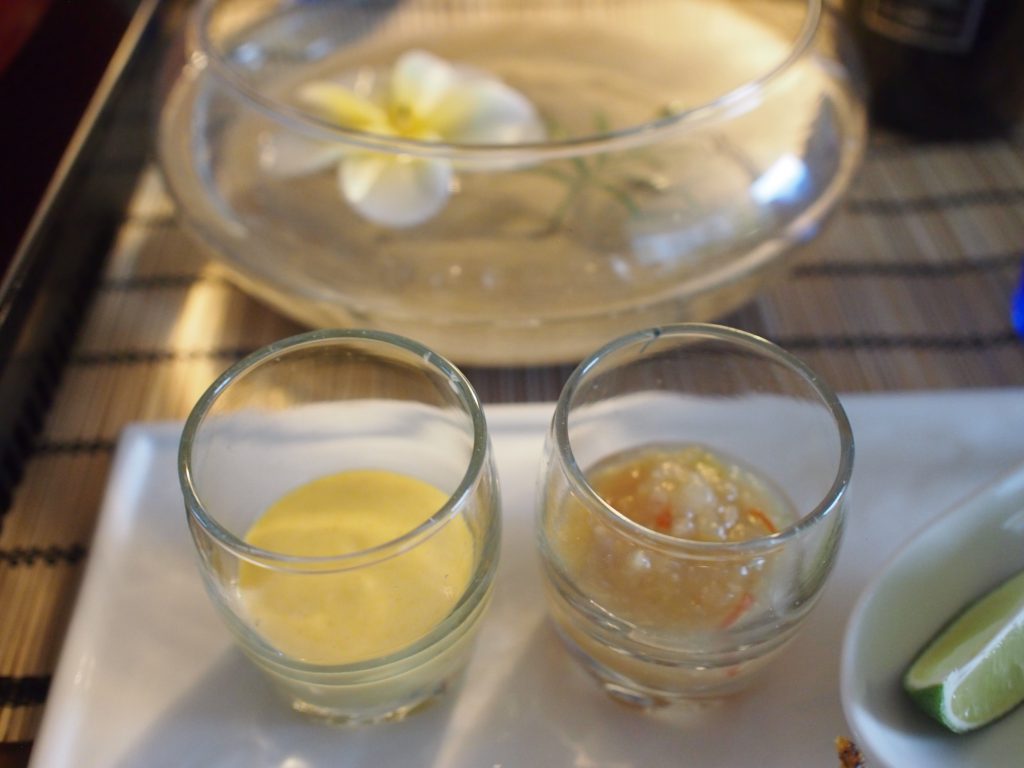 They absolutely loved it and almost licked it! (somebody actually did it lol)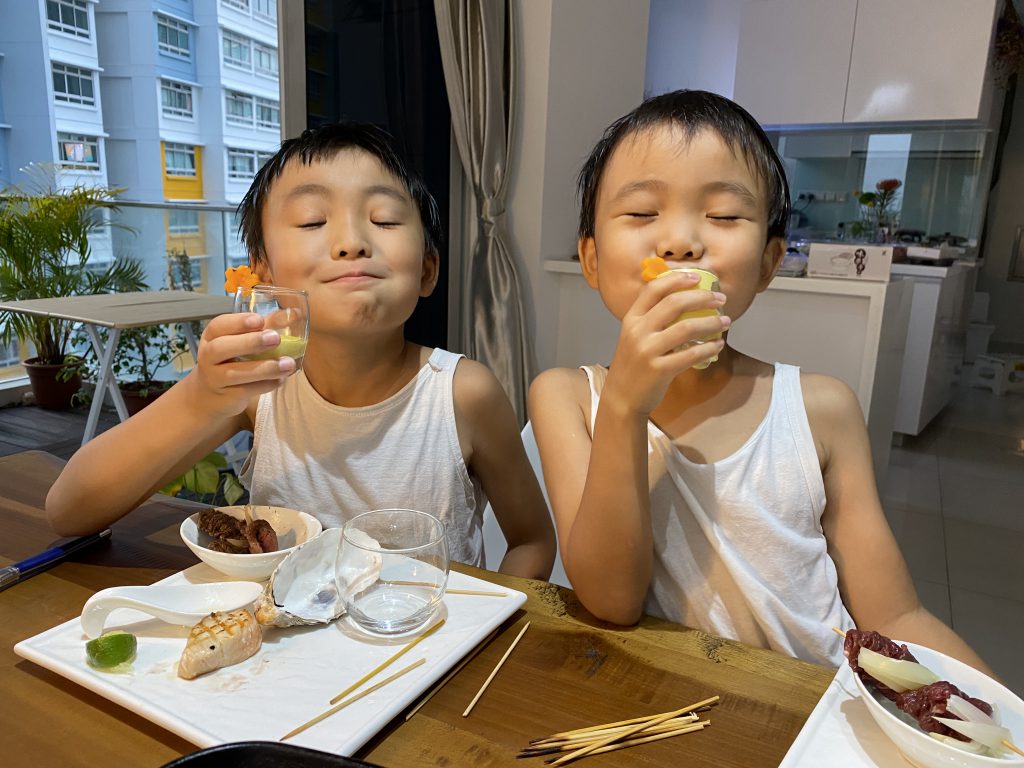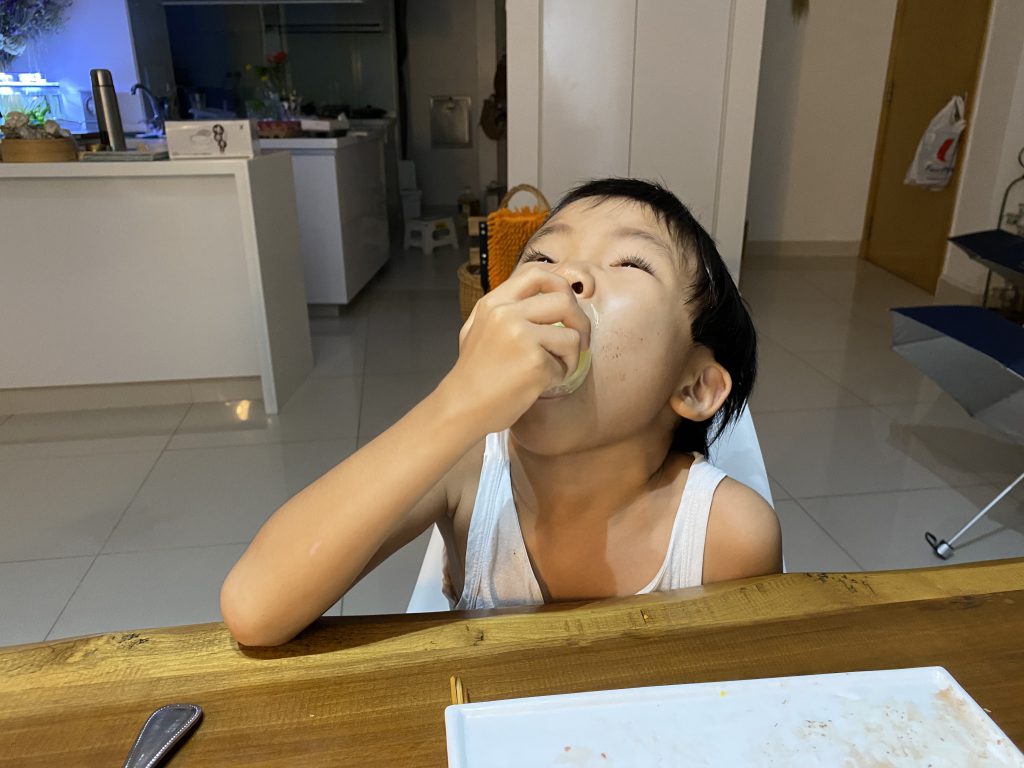 Oh well, they seemed like overexcited, so we made a light exercise for chilling out as always before to go to bed.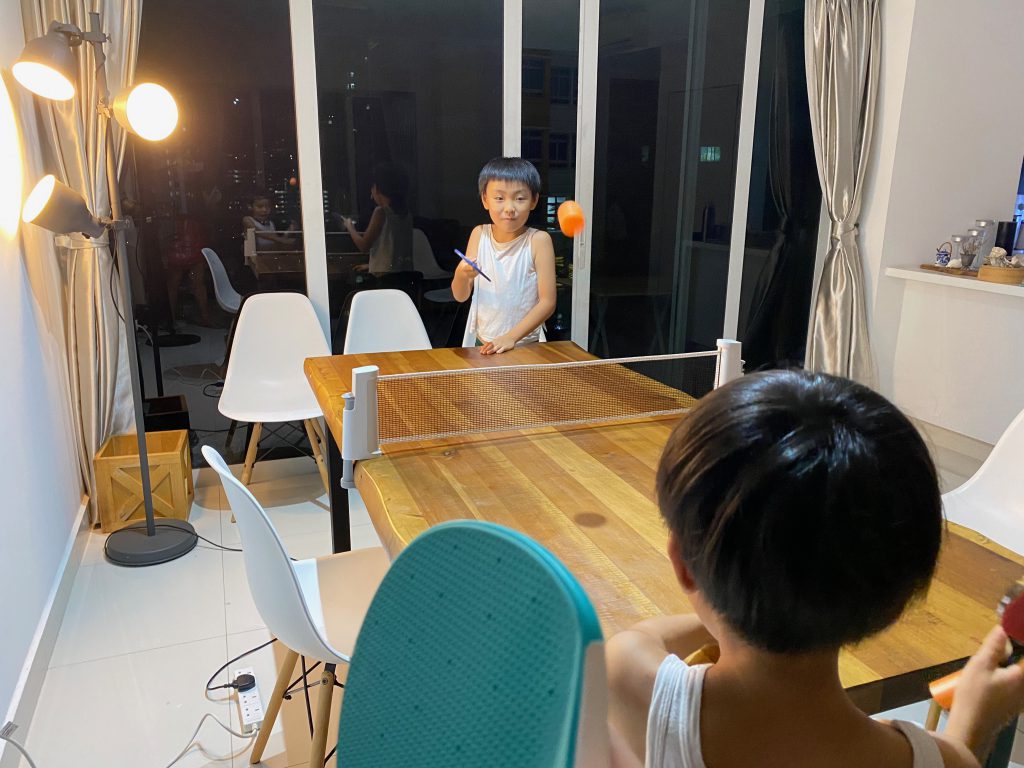 Hope you have a relaxing weekend and wishing you a wonderful Easter!

Naoko xx