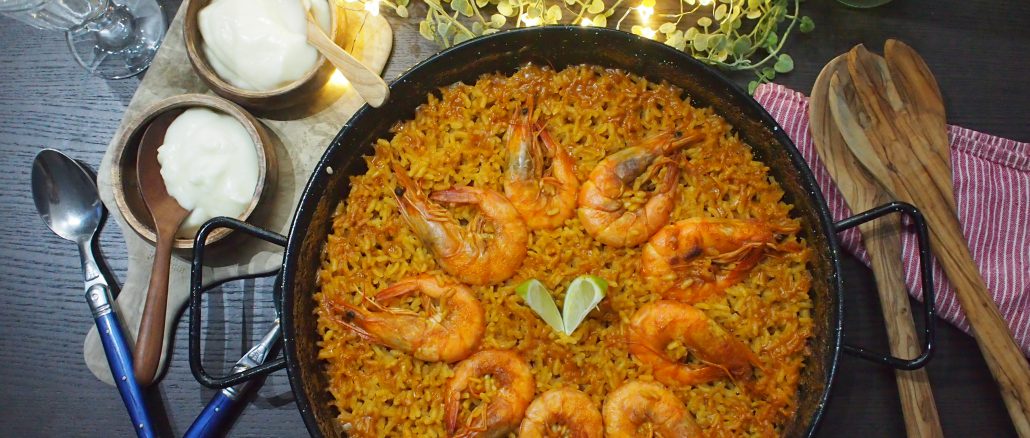 Hi, everybody!
Thanks for visiting our food blog.
We had dramatic and magnificent morning sky this morning.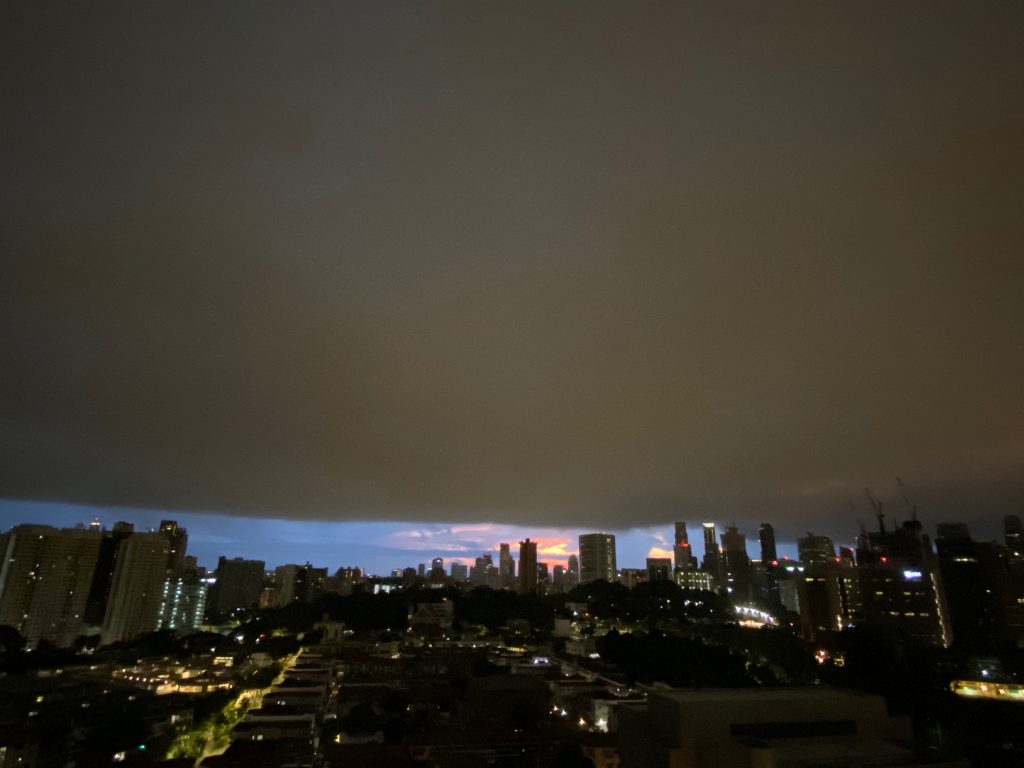 The city looks like to be swallowed by huge eerie black cloud.
We hope you stayed safe.

Today, we are going to share a food which is worldwide popular food -Paella. Paella is Spanish national food and originated in Valencia region. When we traveled to Alicante last year, I joined a local cooking class and learnt how to make the authentic Paella in Alicante that is near Valencia.
Obviously my children are fan of any Spanish food, so theses healthy food are safe bet for me to cook!

Then, last week, I made the seafood Paella following the recipe I learnt.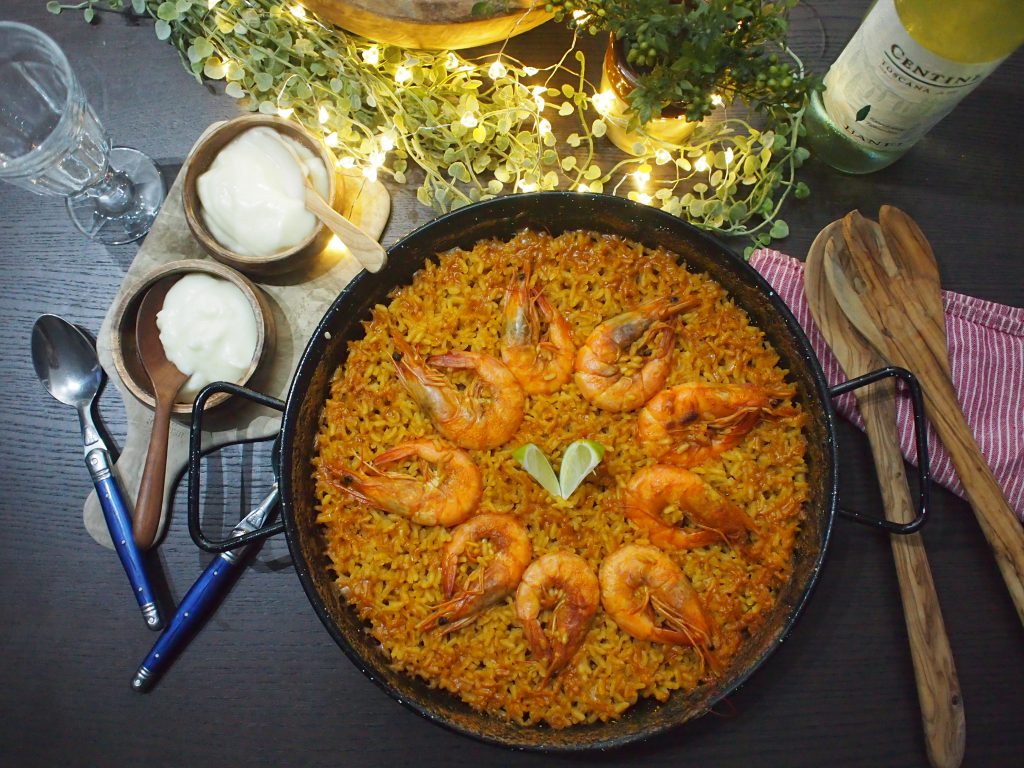 Served homemade Alioli (Mediterranean white garlicky mayonnaise) alongside.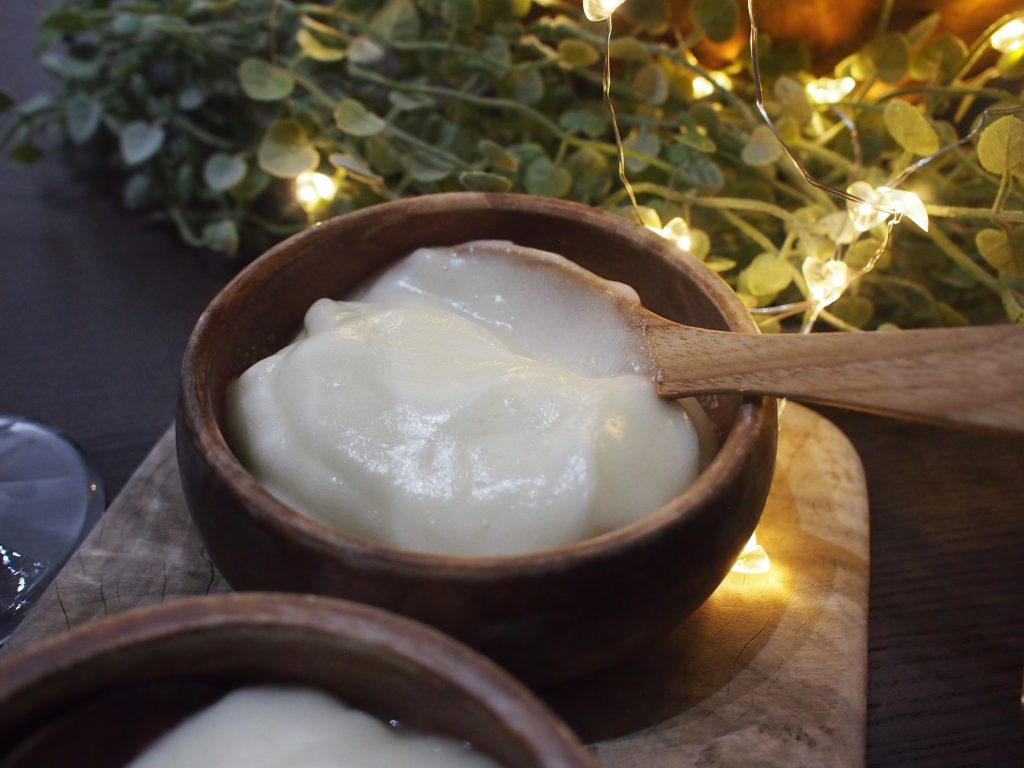 This sauce is amazingly addictive and very useful -I use it for any deep-frying, sauce for sandwiches, dipping for vegetables…unlimited superstar.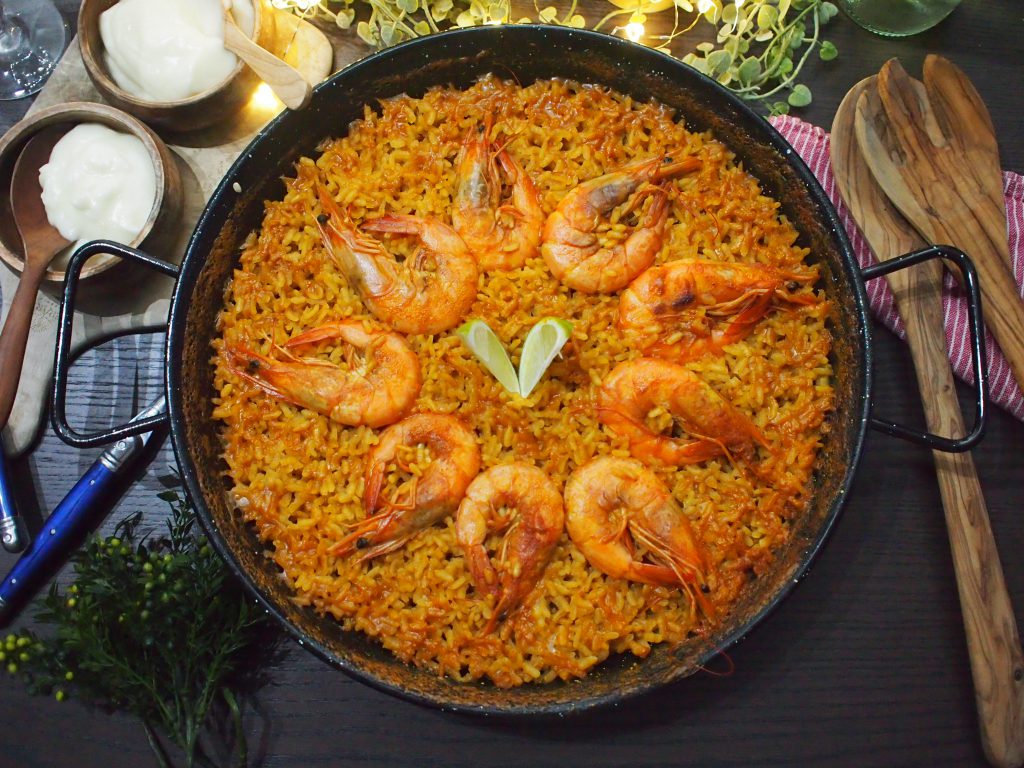 If you add Alioli to Paella, you can enjoy another flavourful paella.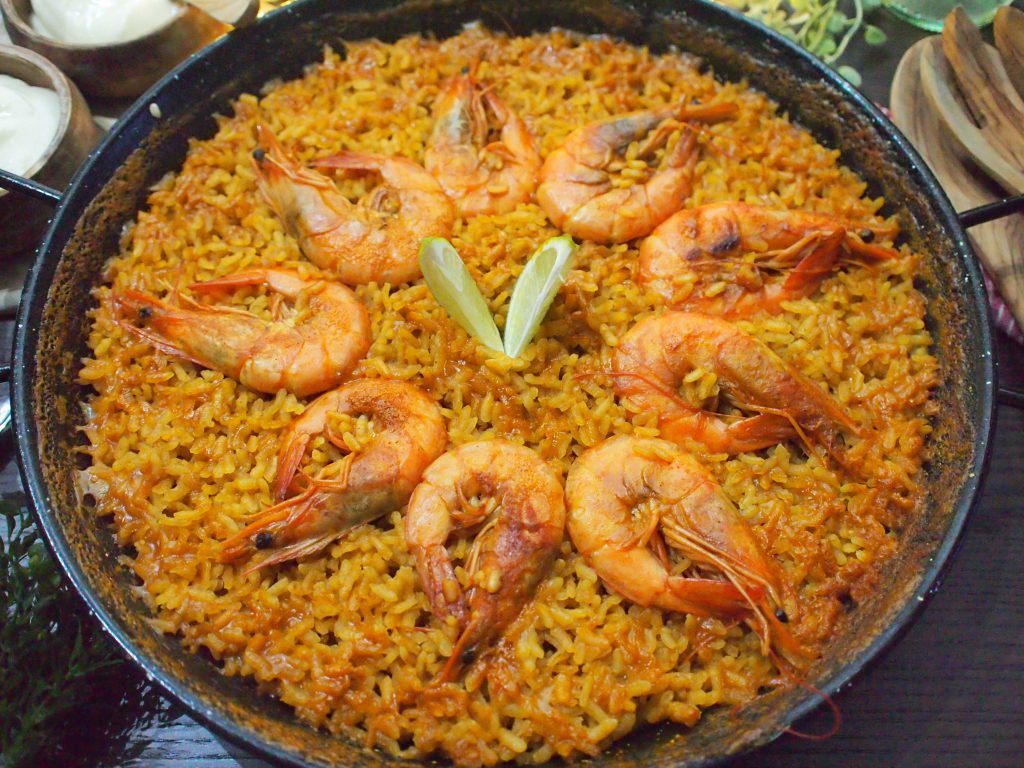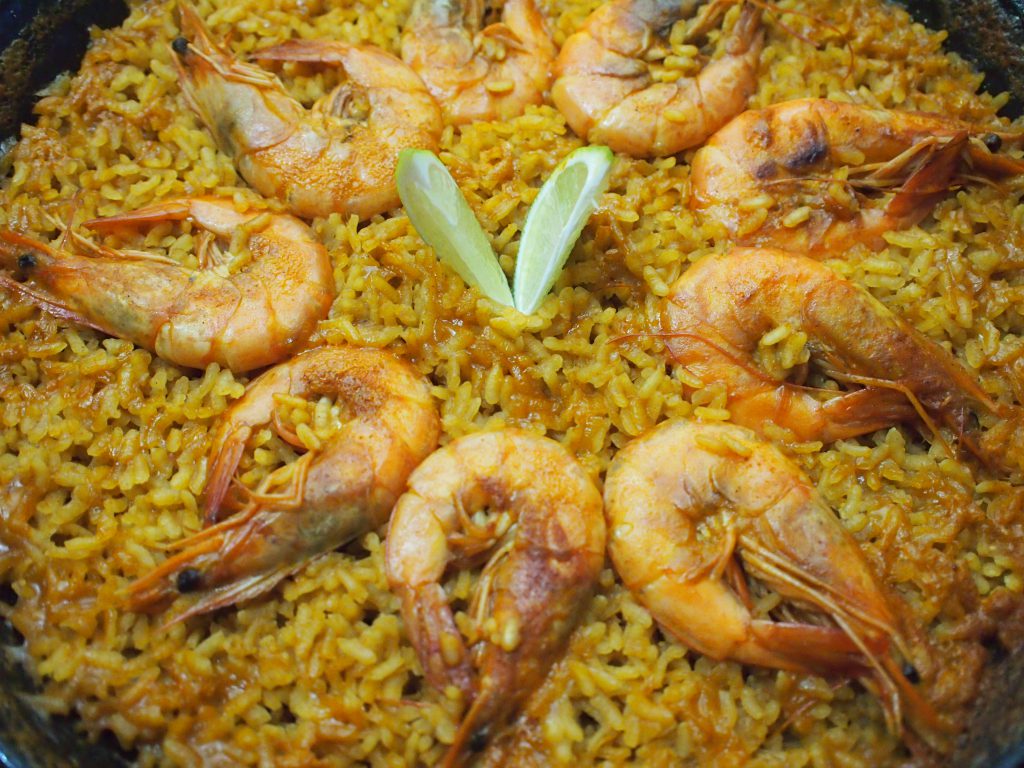 If you are thinking about purchasing a Paella pan, I highly recommend you to buy one sized for 4 people as the hob size in Singapore is perfect for that size. Have a look at this picture, perfectly the bottom is crispy and the rice is airy as the hob decently and evenly supply good heat to the pan.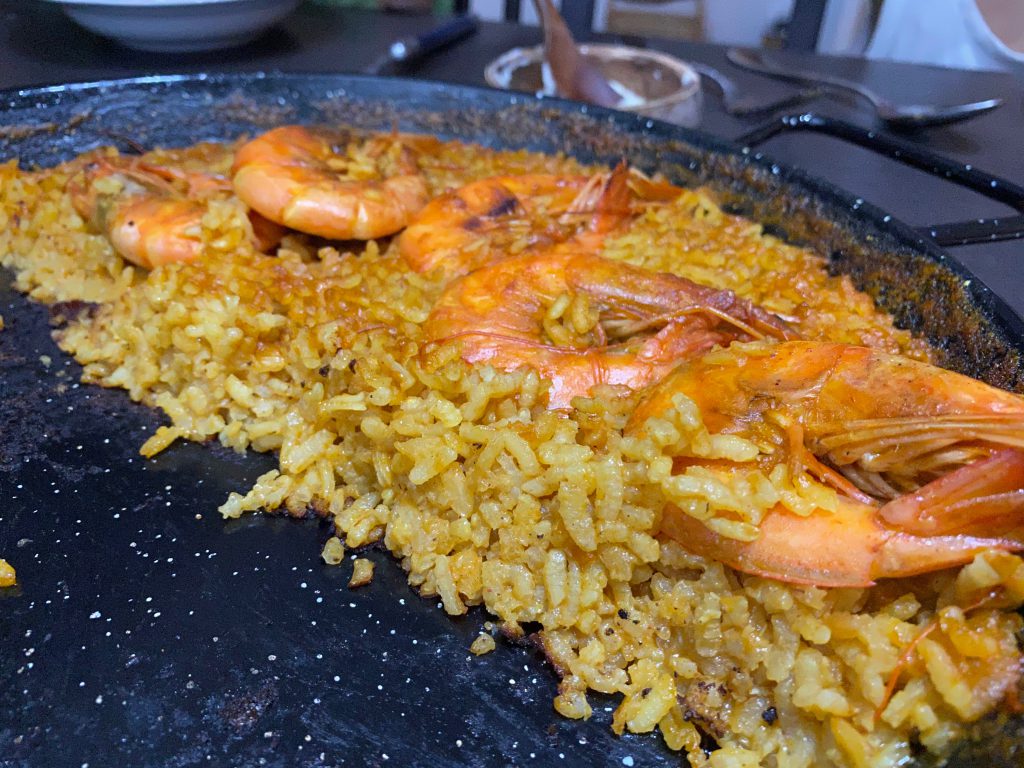 The hungry boys who were bored to quarantine had a great time with their favourite food 🙂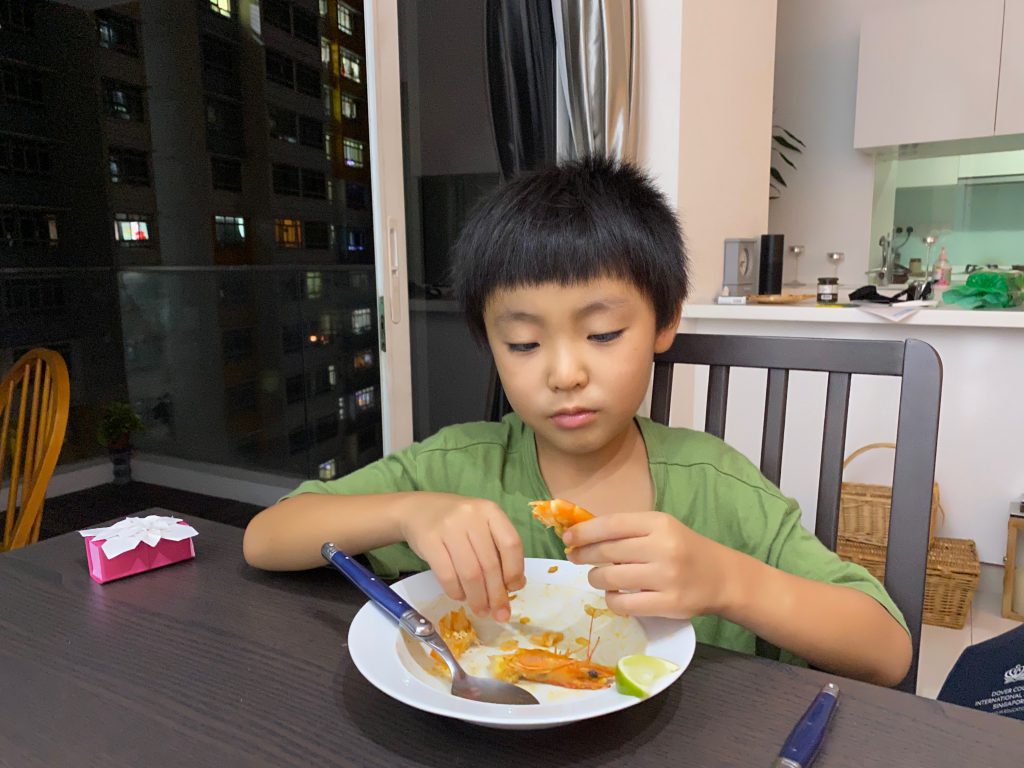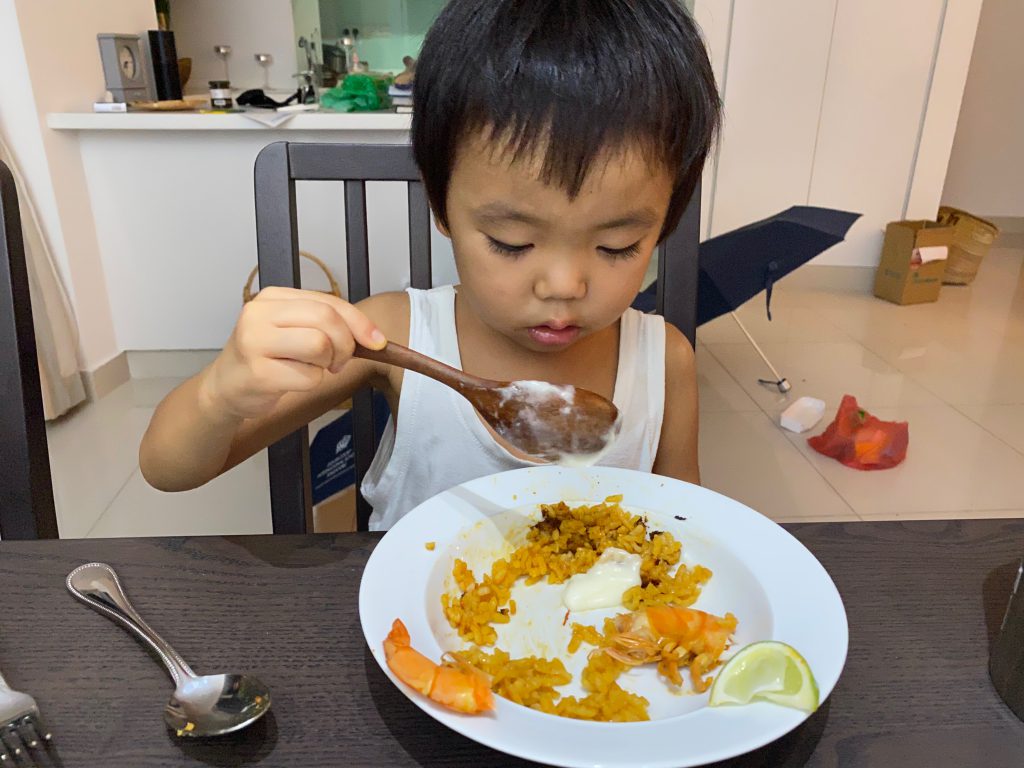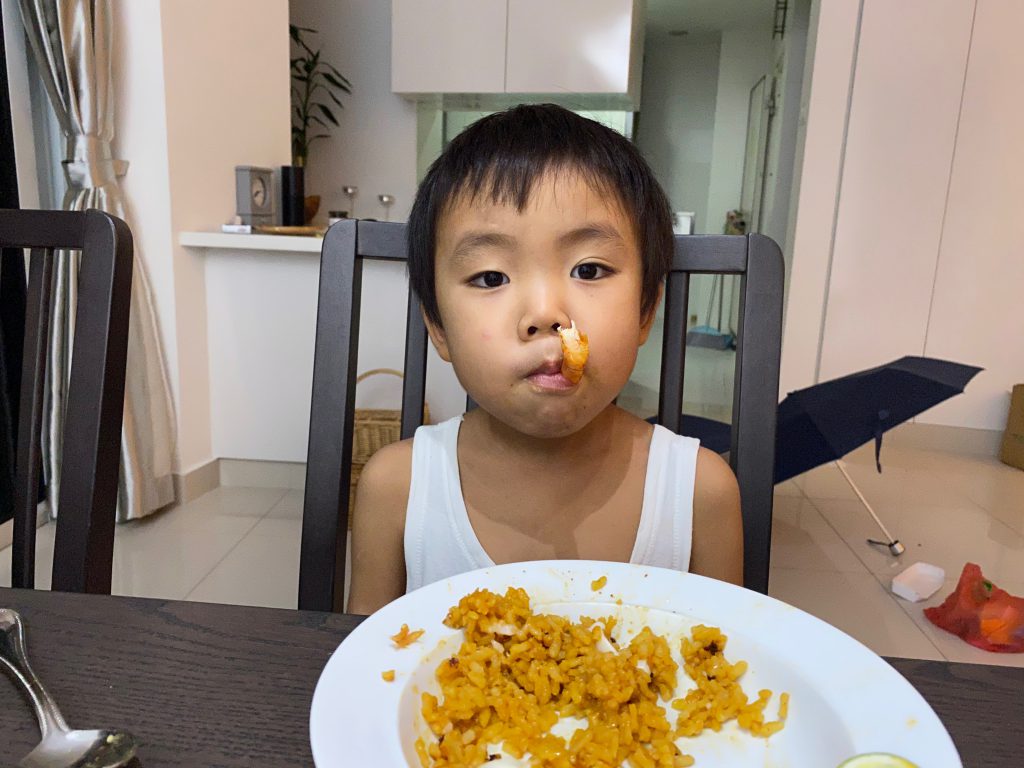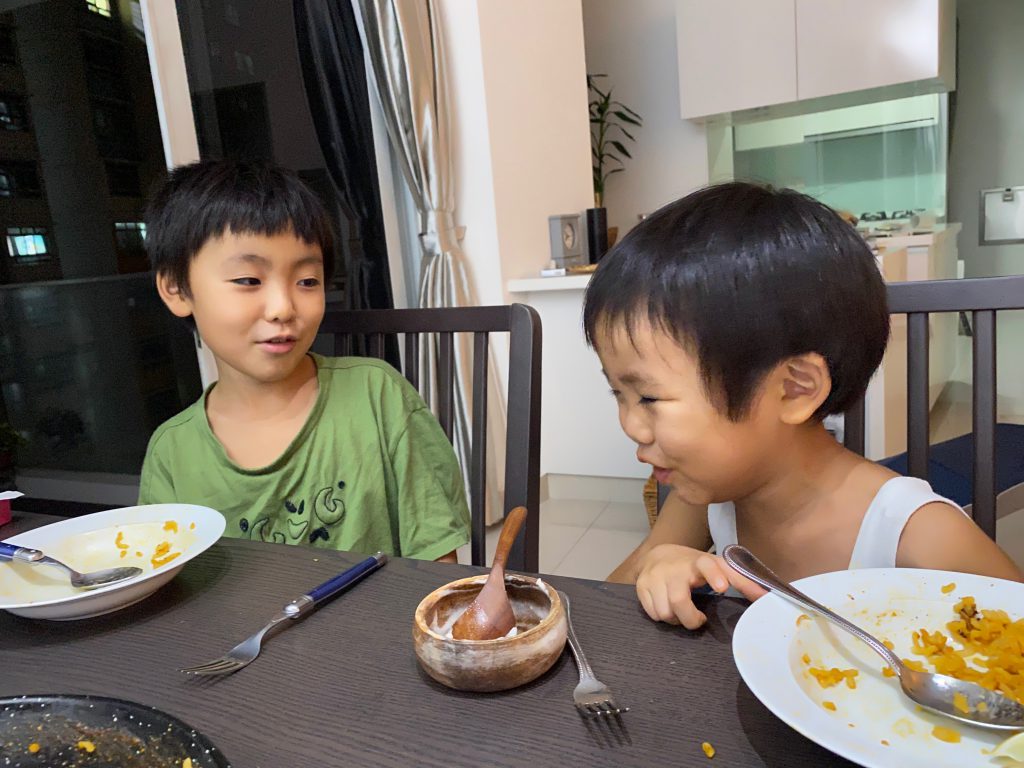 It's Wednesday today that is the middle of the week.
Let's hang in there, everybody! 🙂

Have a lovely day.

Naoko xx