Hello everybody!
It's the morning of the first day of April in Singapore.

I love new day and feel grateful to be hailed by new day. And this morning it was special as it's the first day the month of April that I love the most.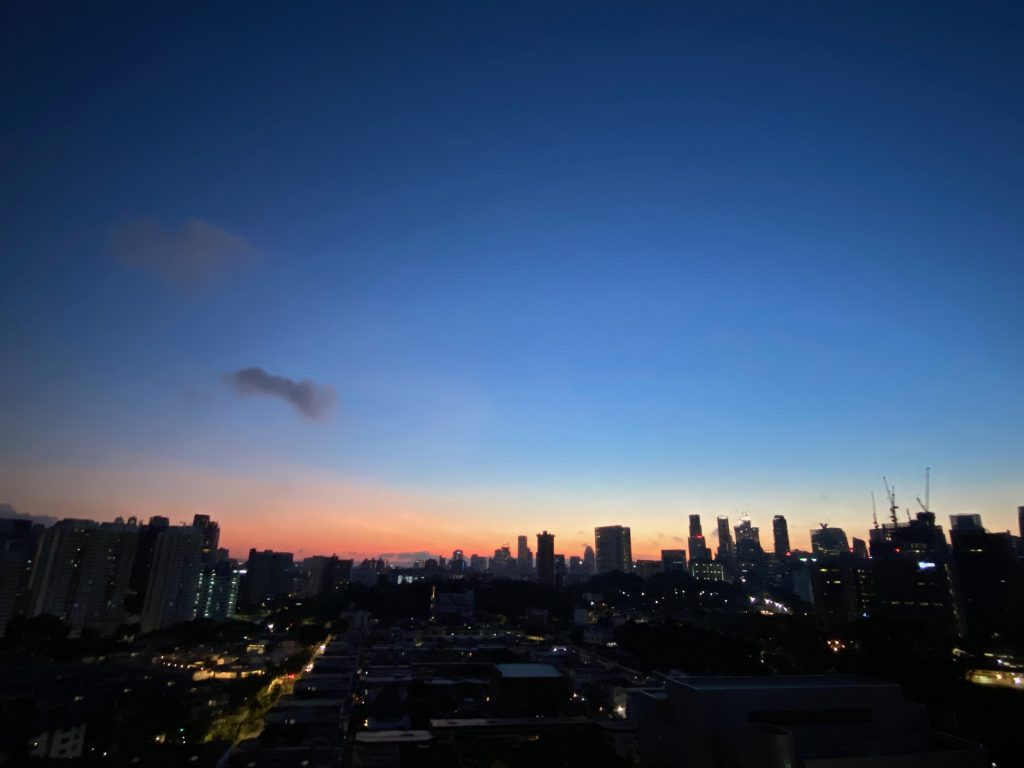 In Singapore, it's always hot and mild weather whole year through, but April was used to be the symbol for spring which nourished all lives of mother nature after a long winter in my life because Japan and UK were the countries I lived.

I loved to see growing of plants in my little pots every morning.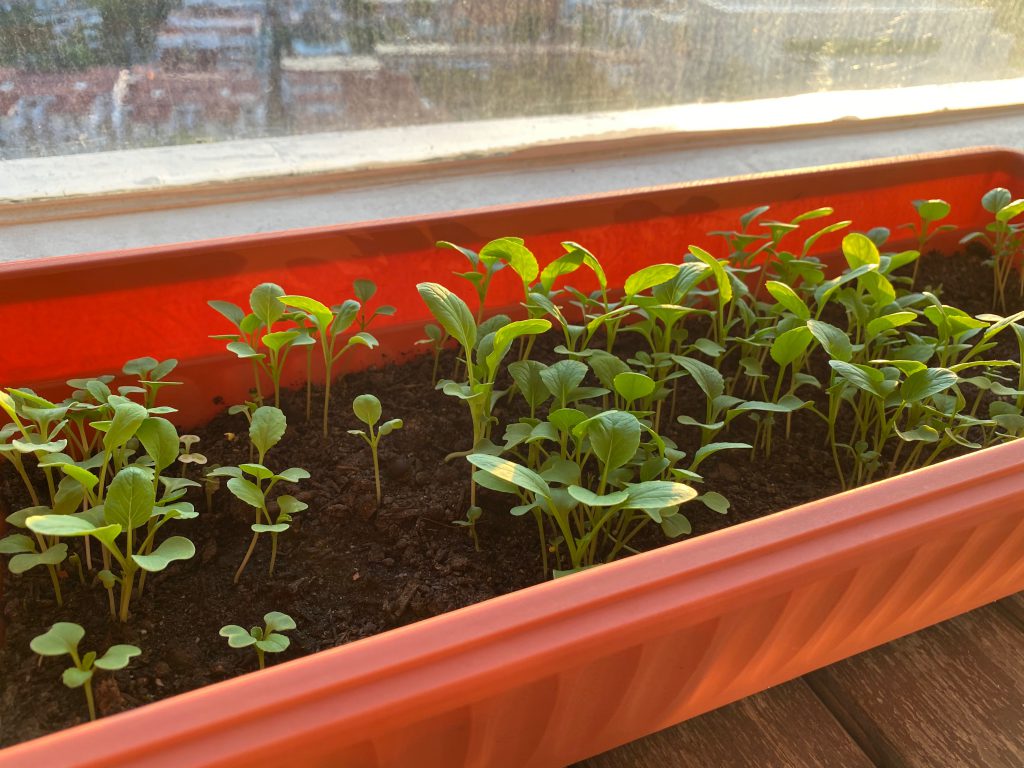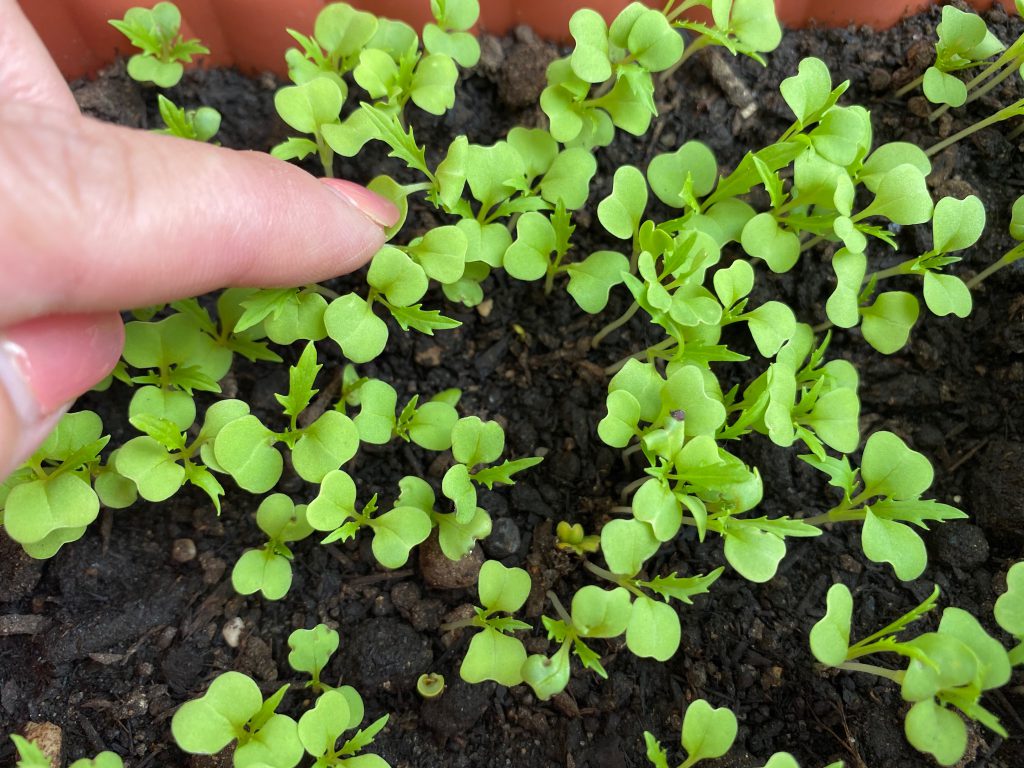 I'm cultivating some vegetables, Japanese Mizuna and Chinese flowering cabbage.
Look at these baby Mizuna leaves which is getting to be the zigzag shape of Mizuna! So pretty.

These powers of new lives encouraged me to try new culinary cookings -Malay food.
I borrowed the recipe book from the public library and built the menu checking the ingredients' stocks in my fridge.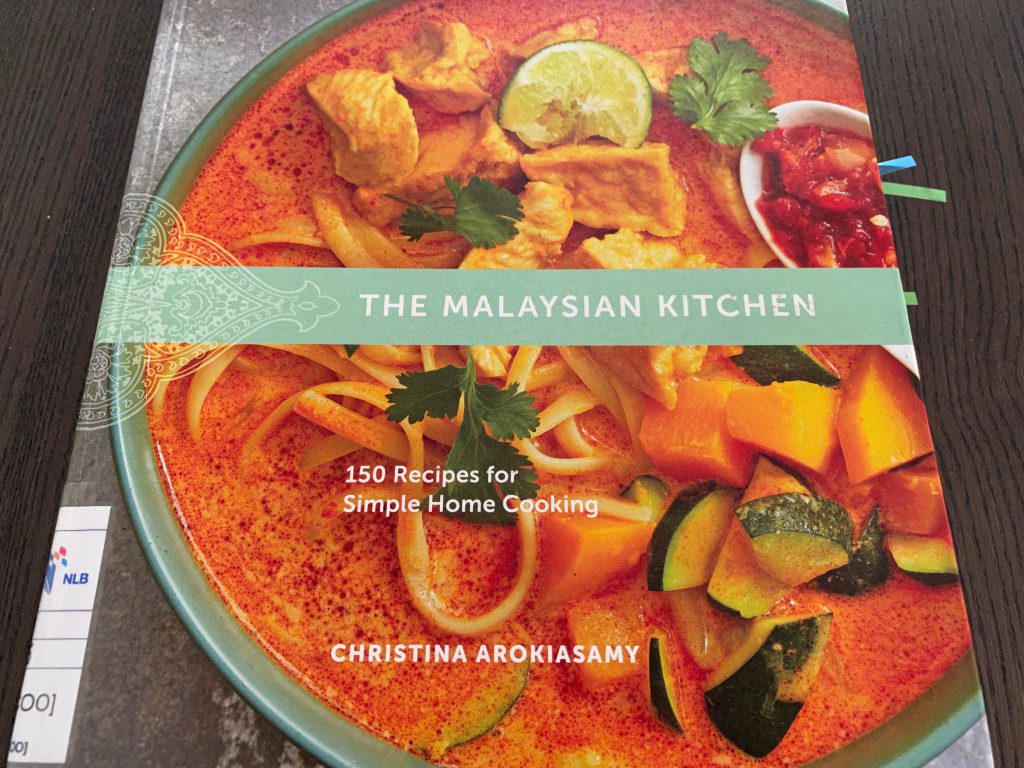 This recipe book is absolutely brilliant! That explains kindly not only cooking method but also cultural, historical and authentic family's life style. Absolutely I was fascinated to read the book.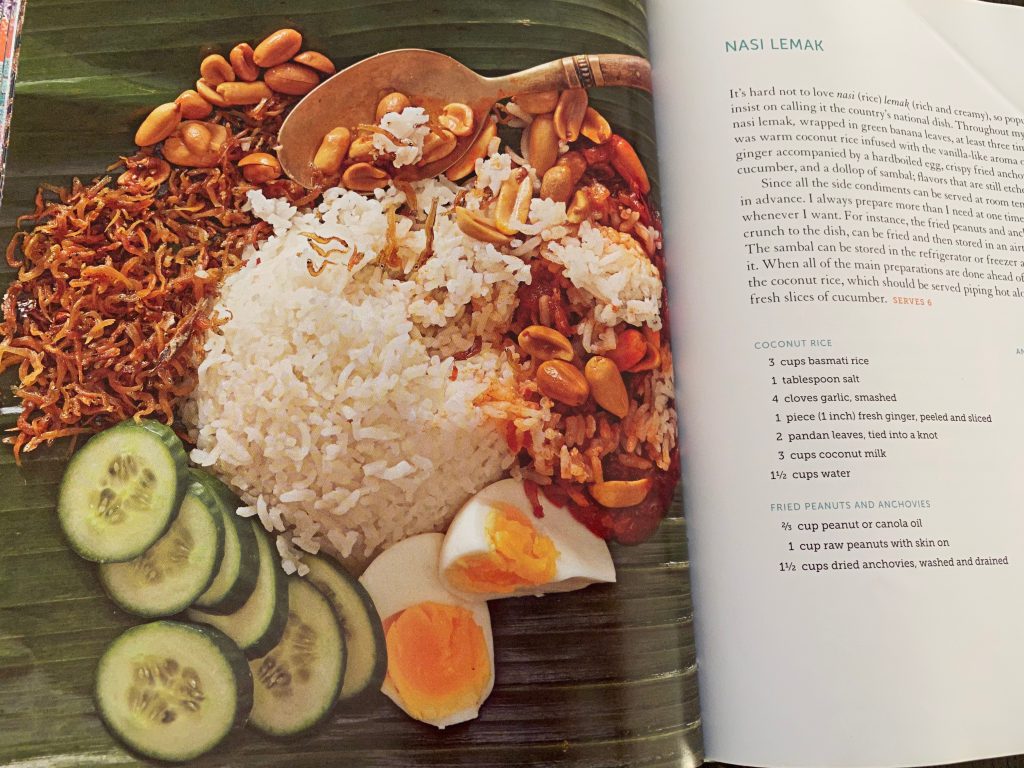 Then I made my mind to make food which expressed 'The power of colours'.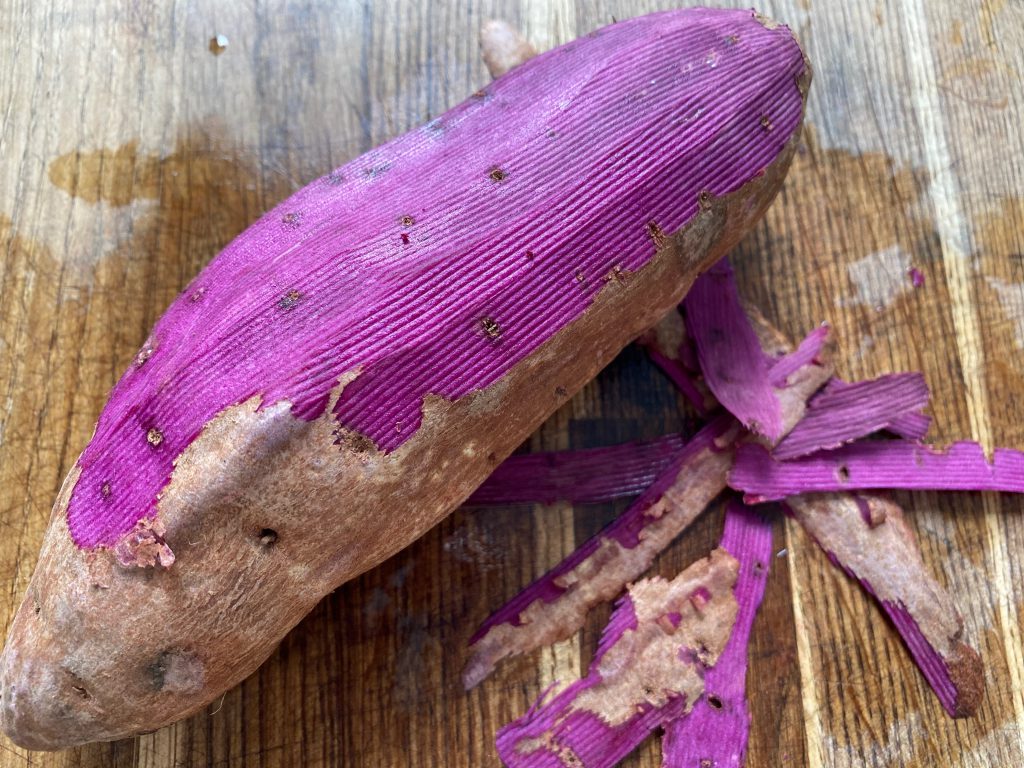 Look at this vibrant colour! I was so mesmerised seeing this natural vivid colour. What a uplifting colour!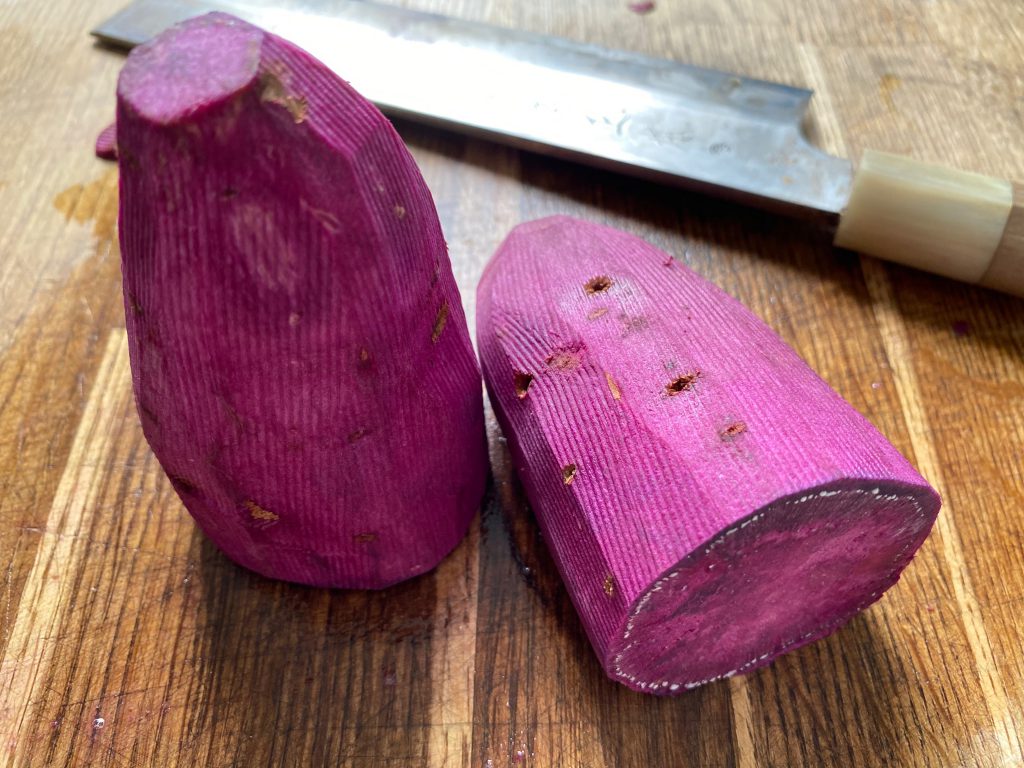 I attempted to create some Malay cuisines based on the recipe book I borrowed.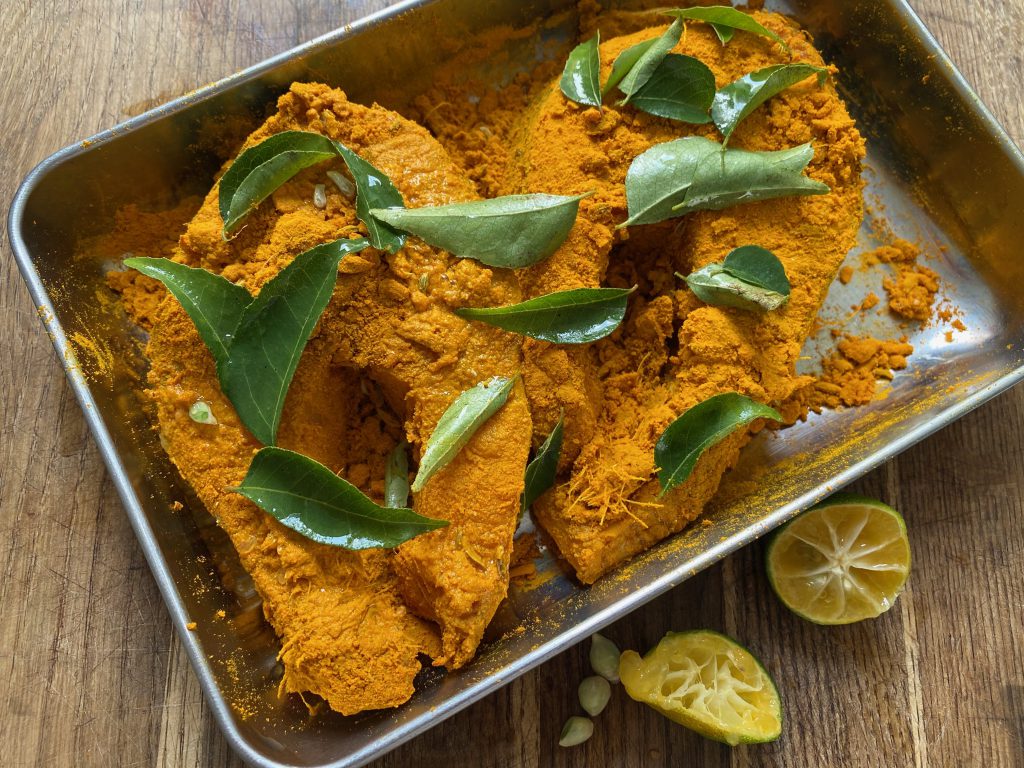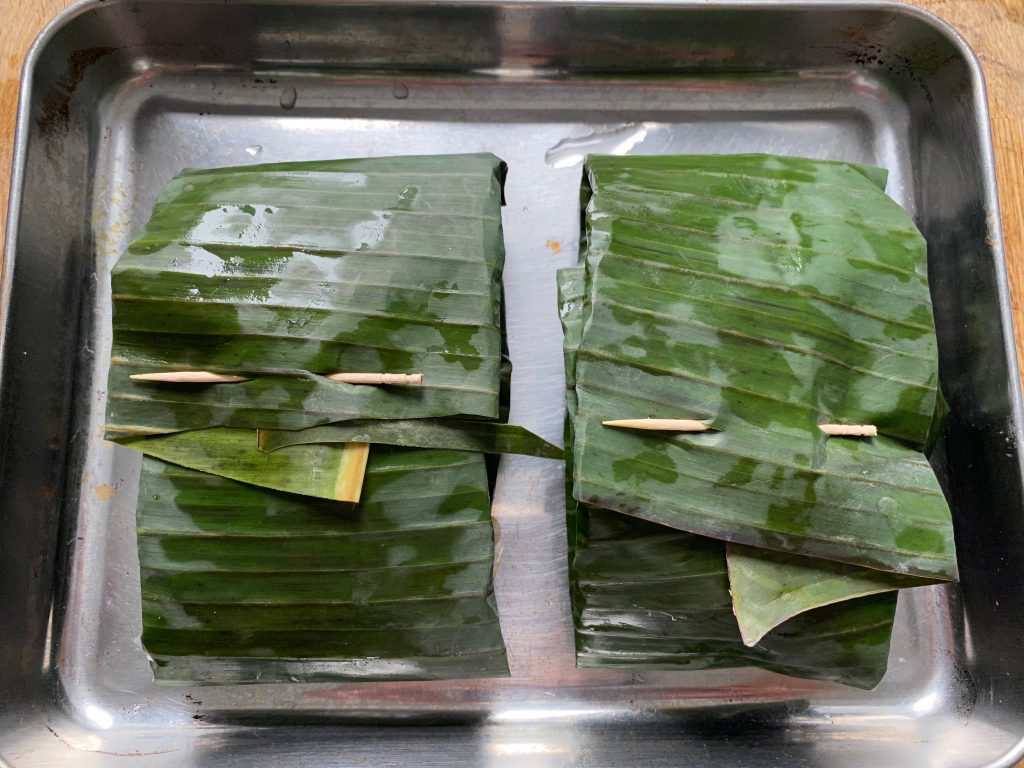 Marinated and wrapped Nordic salmon with lots of turmeric and herbs.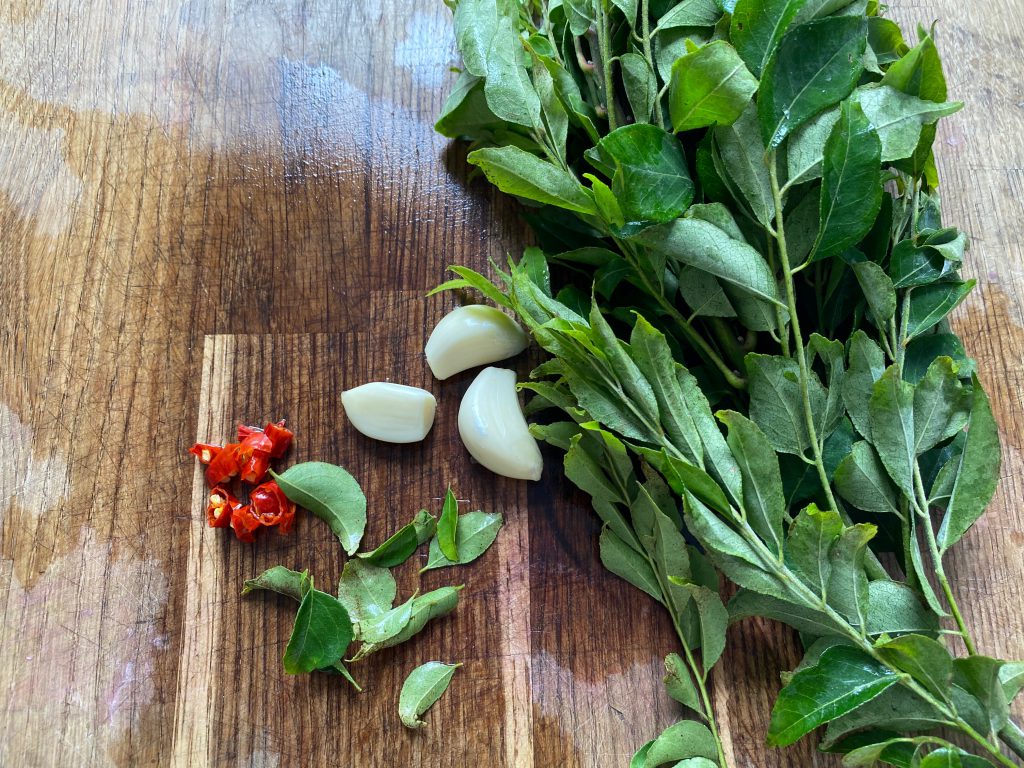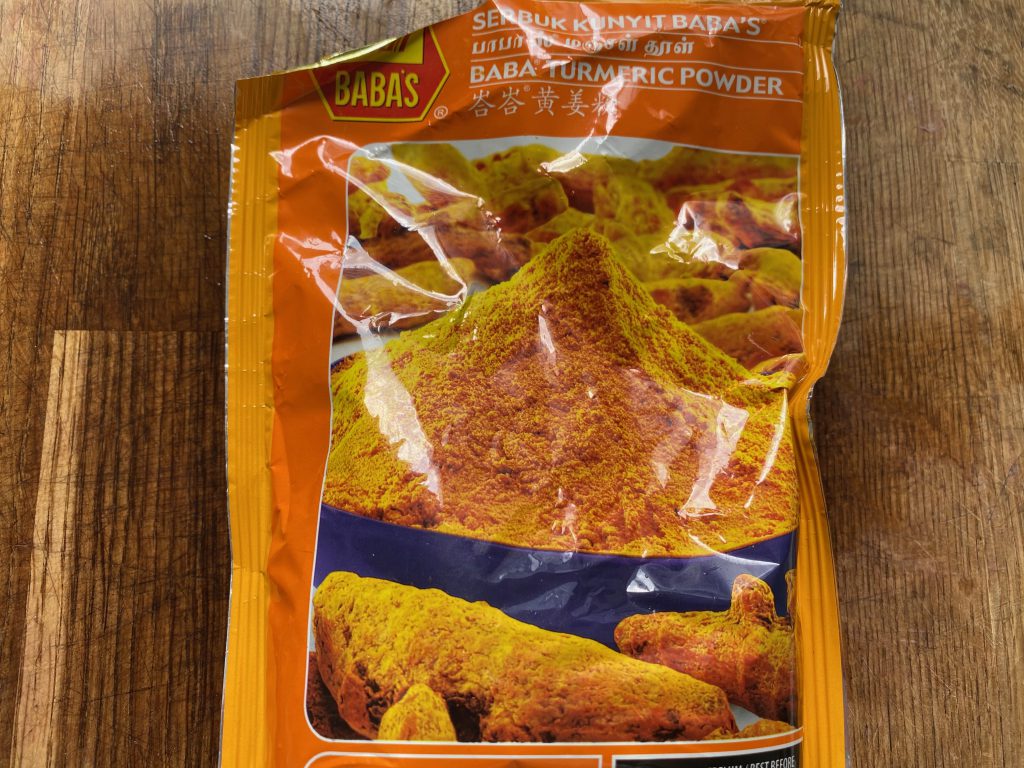 Curry leaves, garlic, ginger, chilli and lemongrass etc etc!

Then the menu that was themed 'The Power of Colours' for our Malay food's night was Nordic Salmon Baked with Turmeric in Banana Leaf, Purple Sweet Potato Soup in Lemongrass Coconut Milk, Cabbage Sauteed with Turmeric & Curry Leaves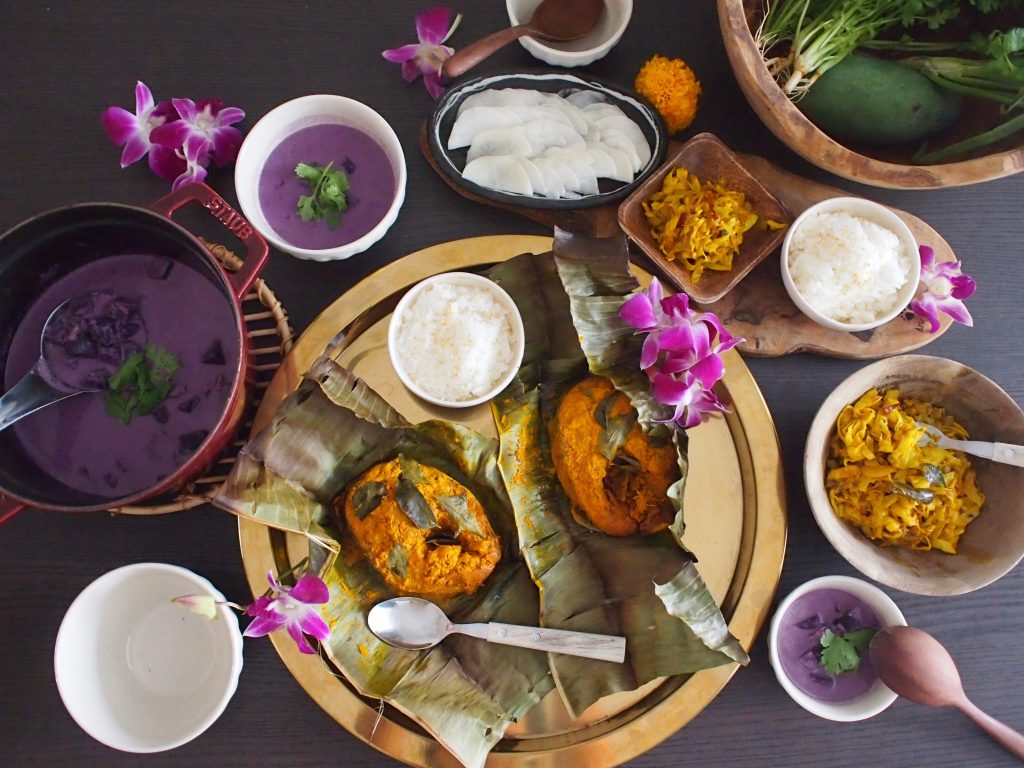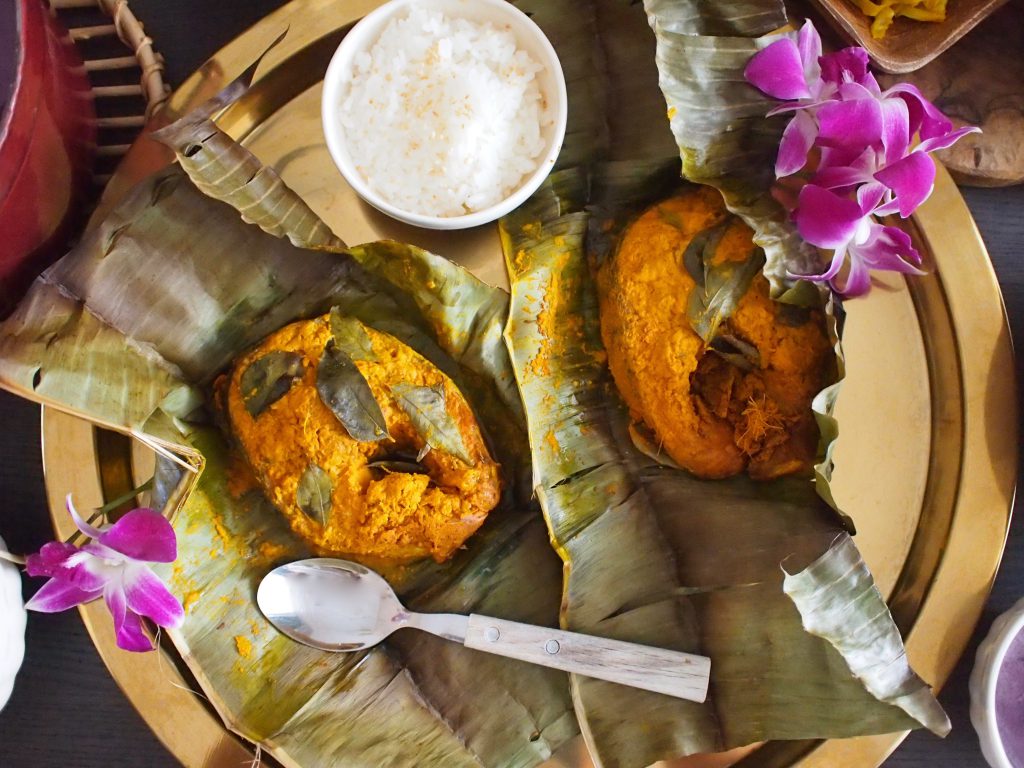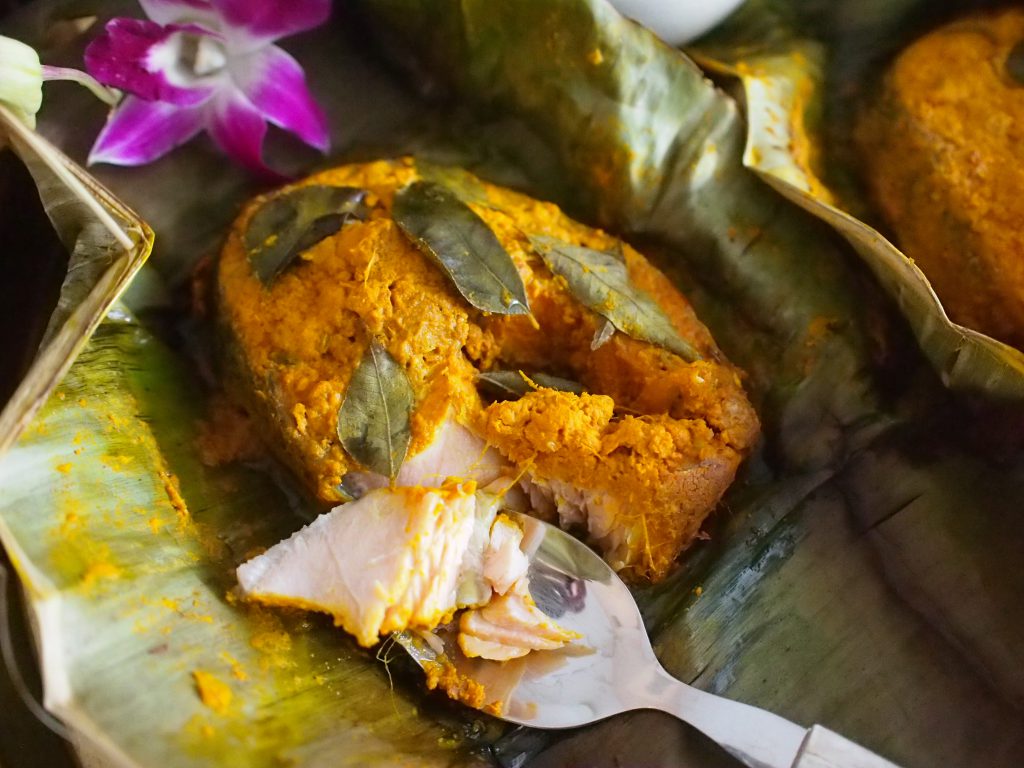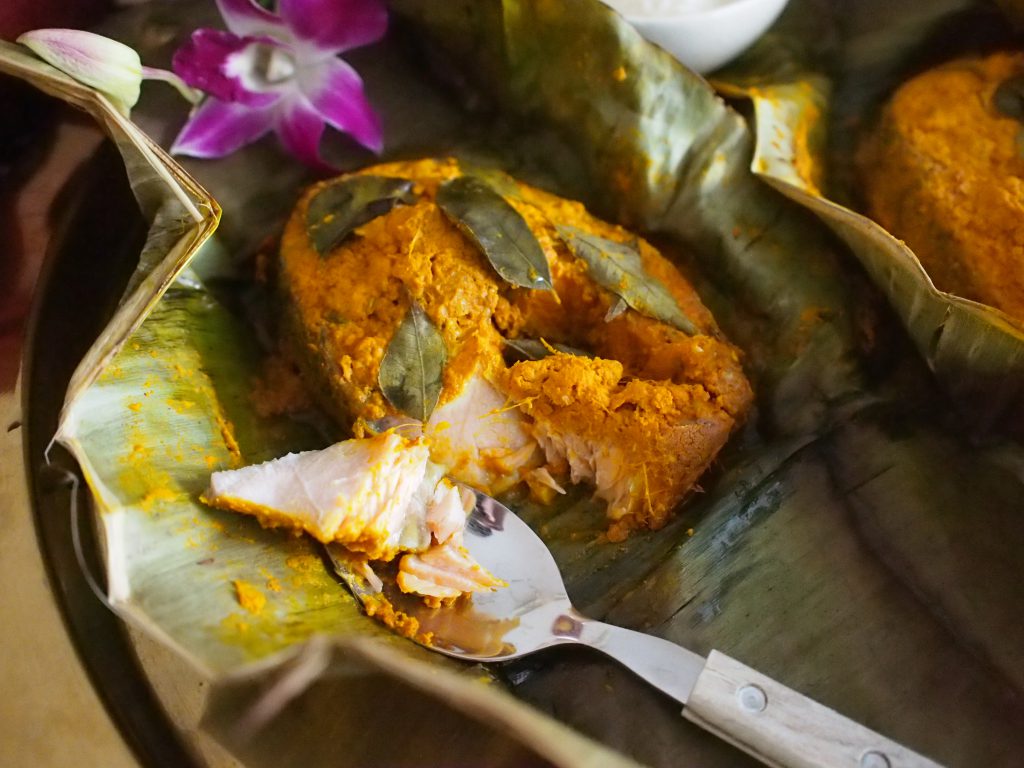 Baked salmon in the banana leaves were so succulent and the combination of salmon and turmeric matched so well.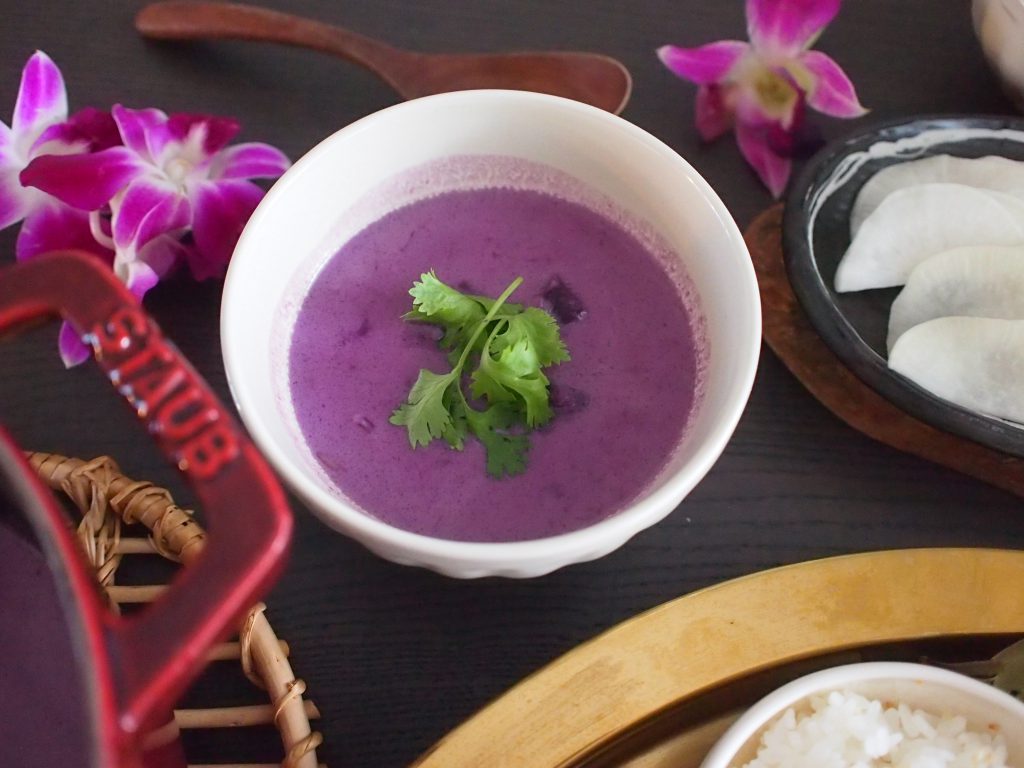 Especially this soup was a huge hit in my family.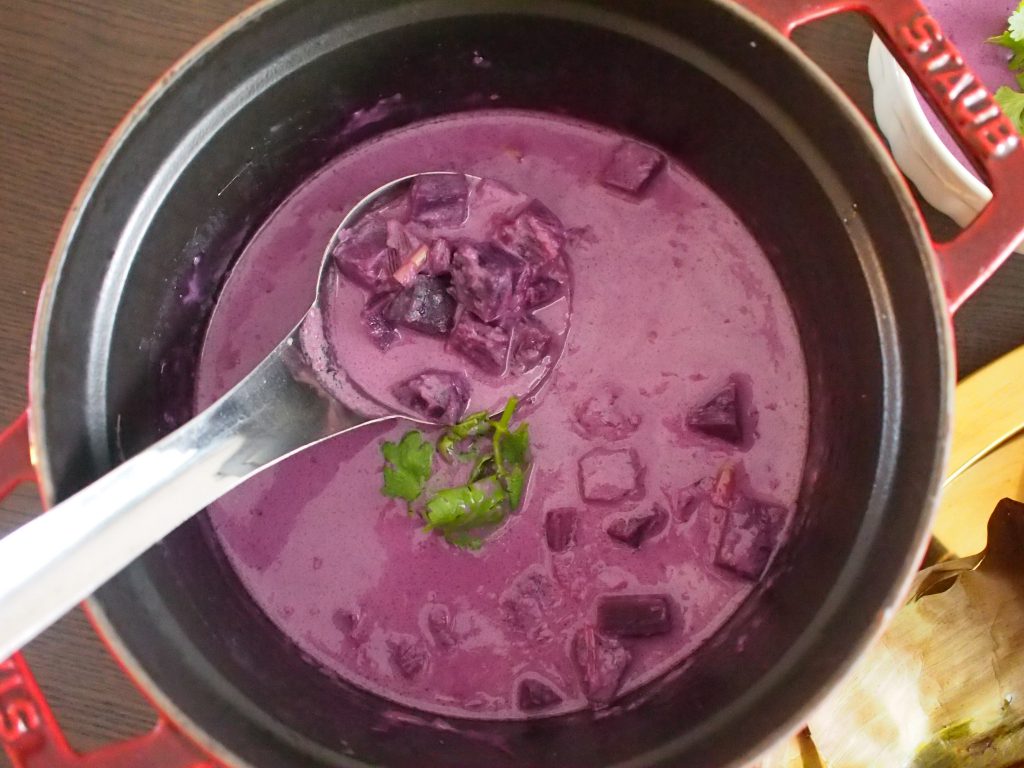 Originally it was said to use butternut squash not the sweet potato in the recipe, but I personally prefer sweet potato as I like thick and dense soup, sweet potato contains much less moisture and more dense. So I thought it would work for making very creamy soup simmering sweet potato.
In fact, me and my family were very happy!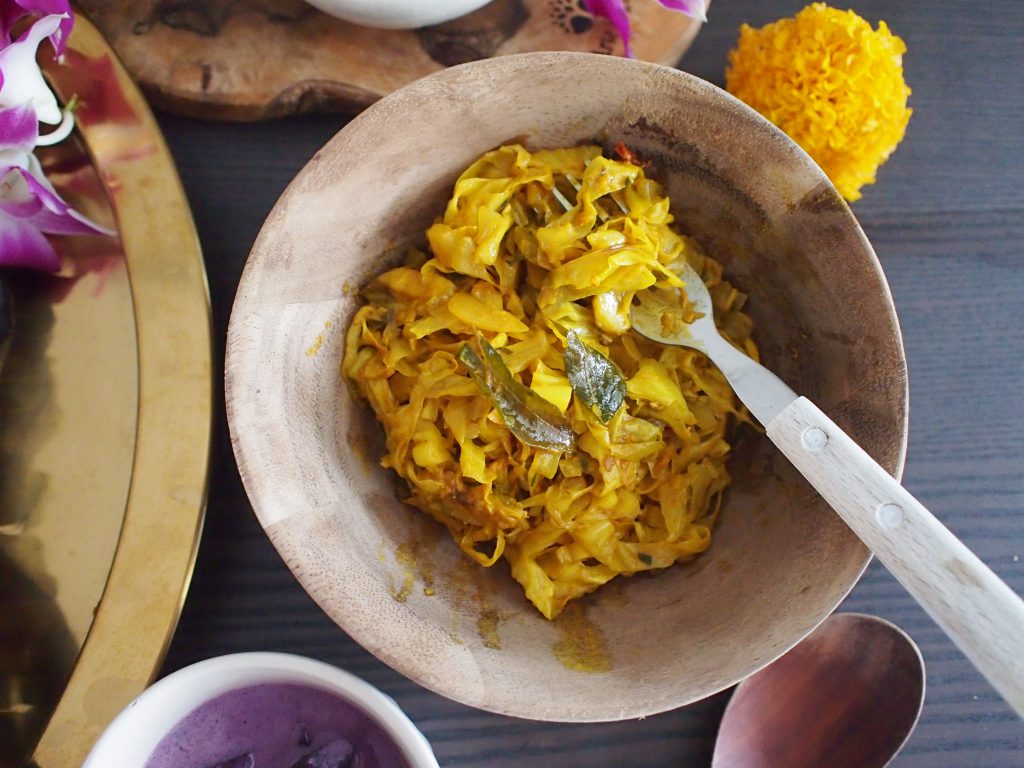 This cabbage salad was a bit too spicy for the children, but for grownups, this smashed us! So tasty!

It's still unforeseen situation all over the world but let's keep believing that it would be sorted out soon and we will regain our peaceful routine lives soon.

Stay Smile, Stay Strong, everybody.

Naoko xx