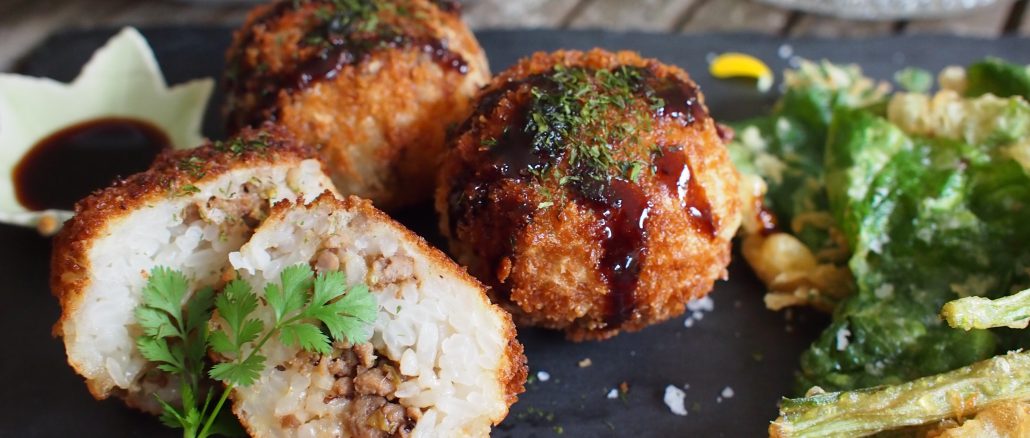 Hi everybody!
Thanks for visiting our food blog.

It was great to see some of beautiful pictures of beginning of spring in many social medias.
I hope you enjoy warm sunshine.

Today we are going to share some shots that would be perfect for picnic or Hanami (cherry blossoms' party) or even Bento (packed lunch).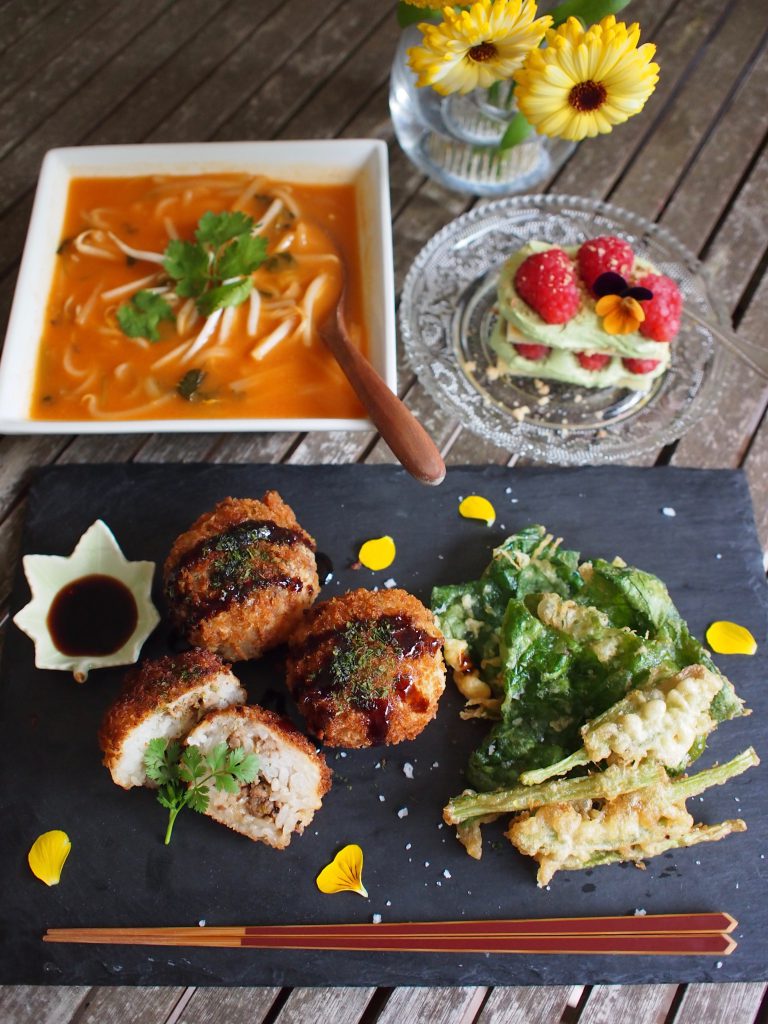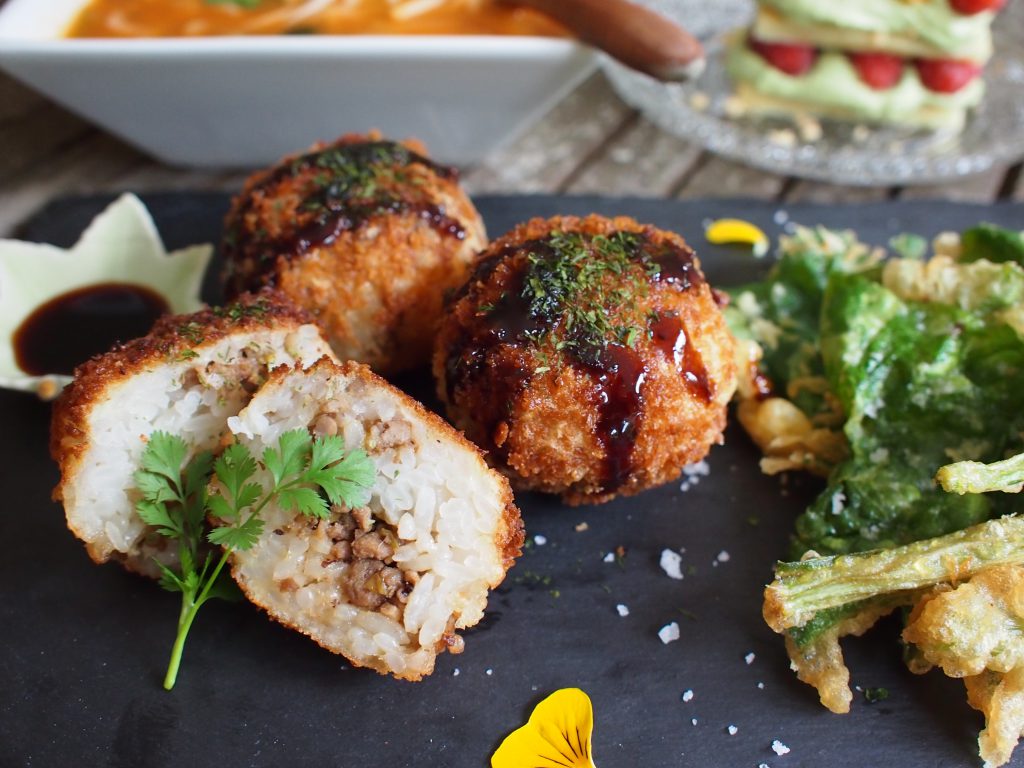 These were made of all leftover of the night before (how economic!)

The ball looks like Octopus Ball which is called Takoyaki in Japanese, but that's not that.
Rice and beef!
Method is pretty simple also, just hold the steamed rice (seasoned with a little of salt in advance) and cooked minced beef like making Onigiri, and coat with flour, beaten egg and Panko (bread crumb). Then just allow the balls dive into hot oil.

So easy, right?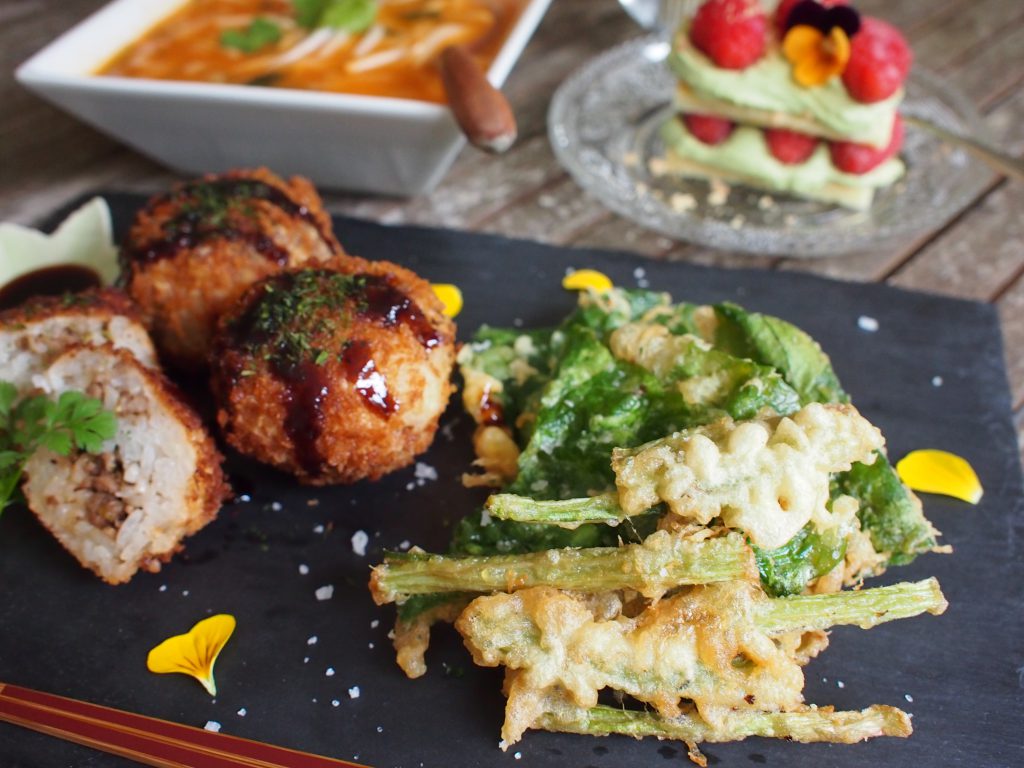 My confession is this another making cut corners…Matcha cake.
I was too busy to make sponge cake, so alternated the sliced soft bread which I toasted with butter with sponge cake.
I know, that's so cheeky way, but better than nothing!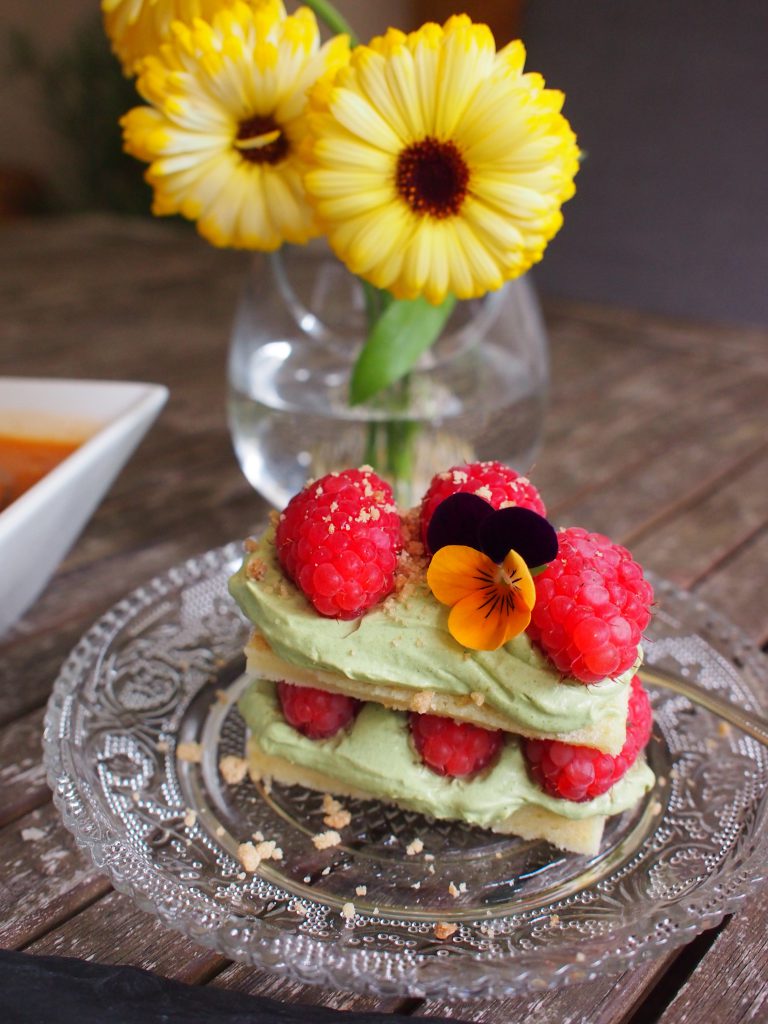 It's the middle of the week.
Hope you have had a great week.
Take care.

Naoko xx