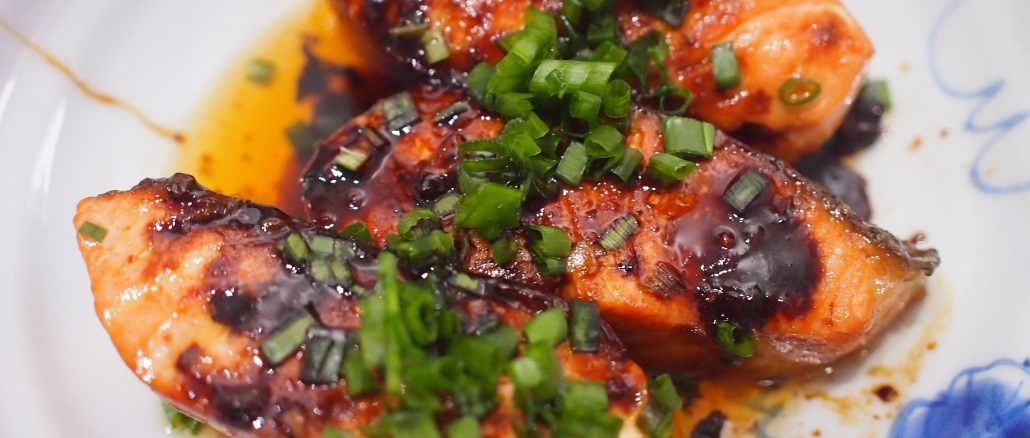 Hi everyone!
Thanks for visiting our food blog.

Today we are going to share some pictures of Japanese regional food.
That is Pan Fried Salmon with Miso Sauce which is called Sake no Chan Chan Yaki and it is one of soul food of the most northern island, Hokkaido.

Normally people in Hokkaido cook the salmon with various vegetables like carrot, onion etc, however this time we arranged the dish simpler.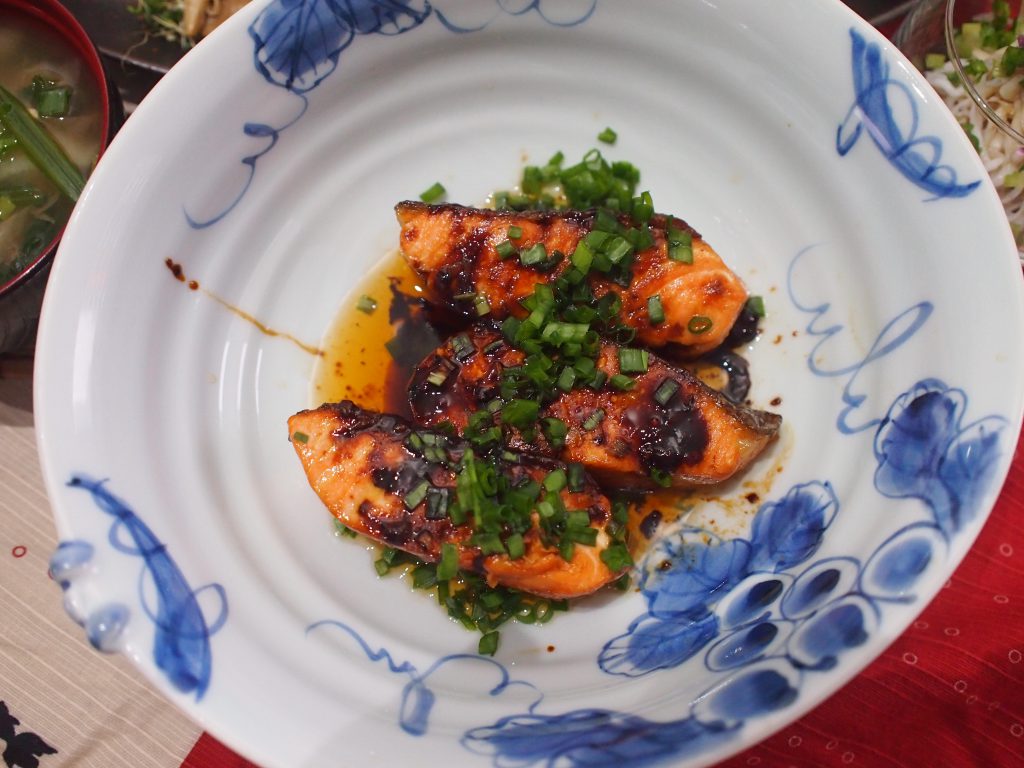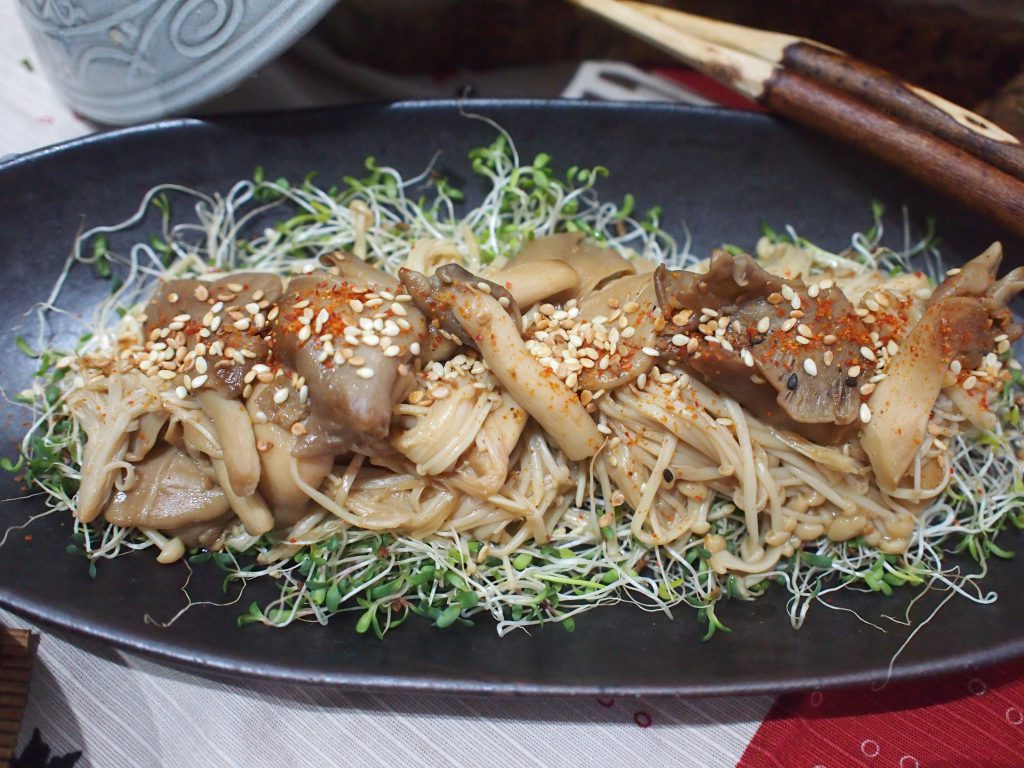 Cooked the salmon with only some types of mushrooms…nah, there was nothing special reason to make that simpler, I was just keen to make something unique. Looks unique however the taste and cooking method is absolutely traditional Hokkaido cuisine!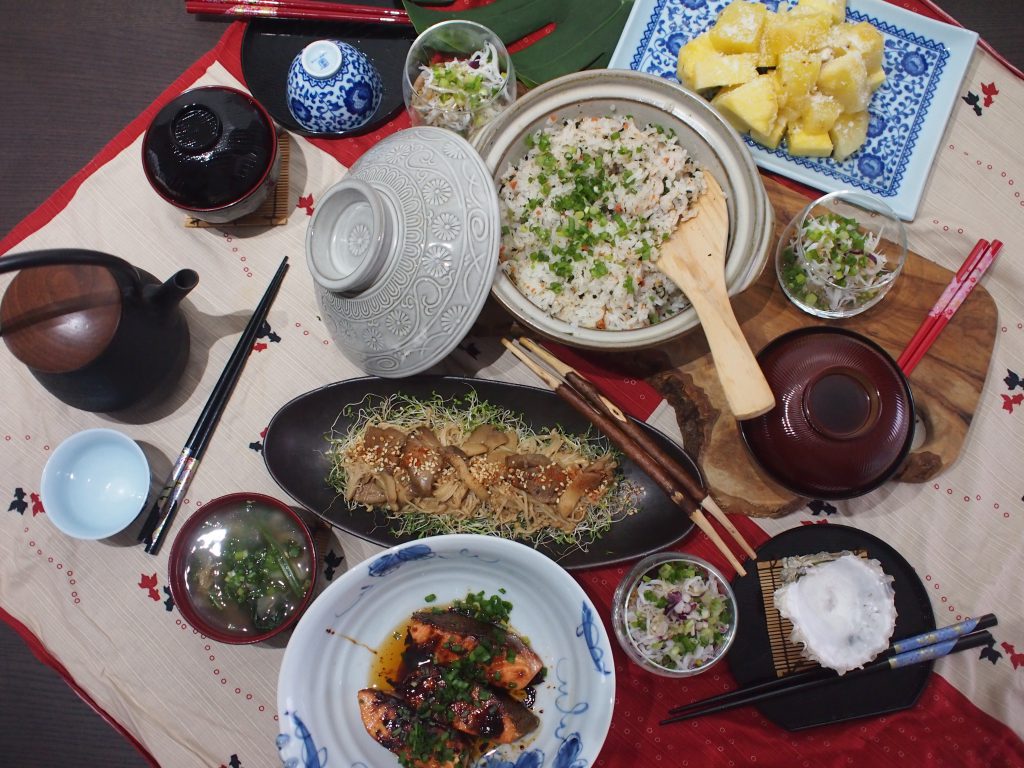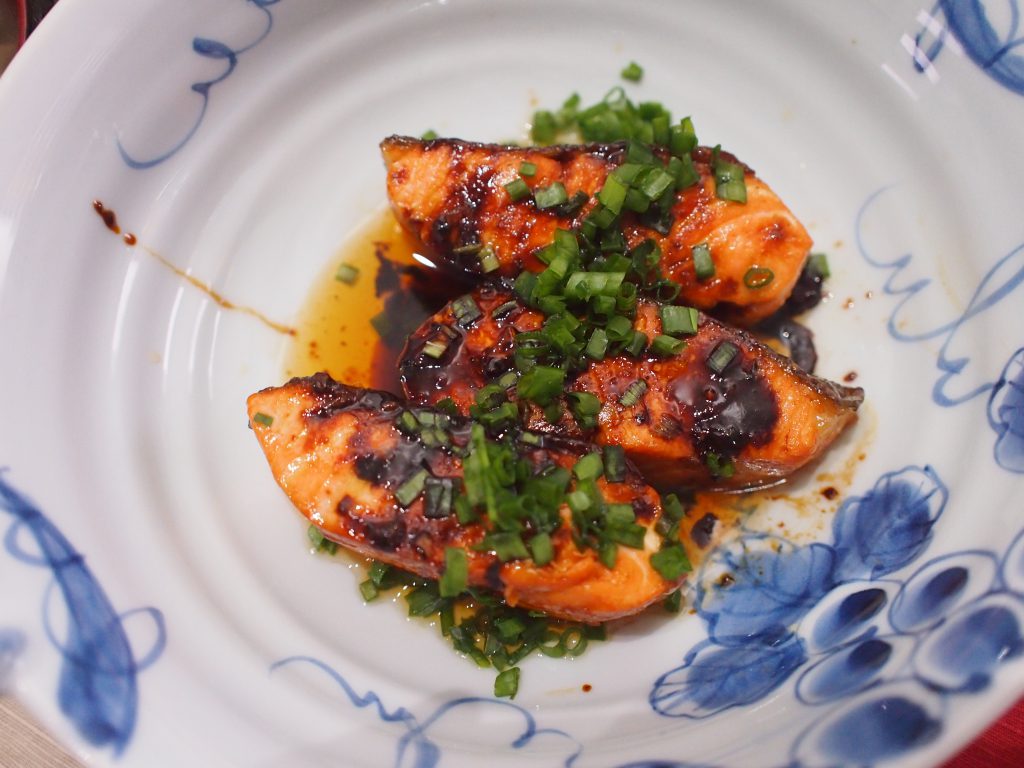 Glazed white Miso and soy sauce etc sauce is absolutely matching with Salmon.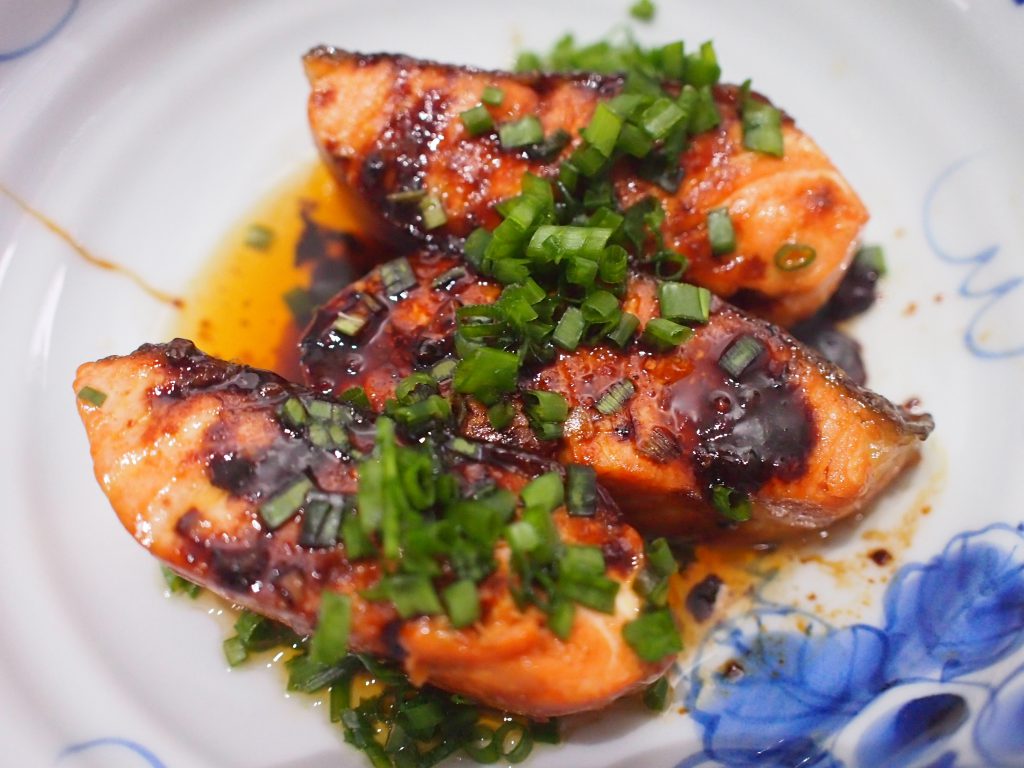 And other lineups were…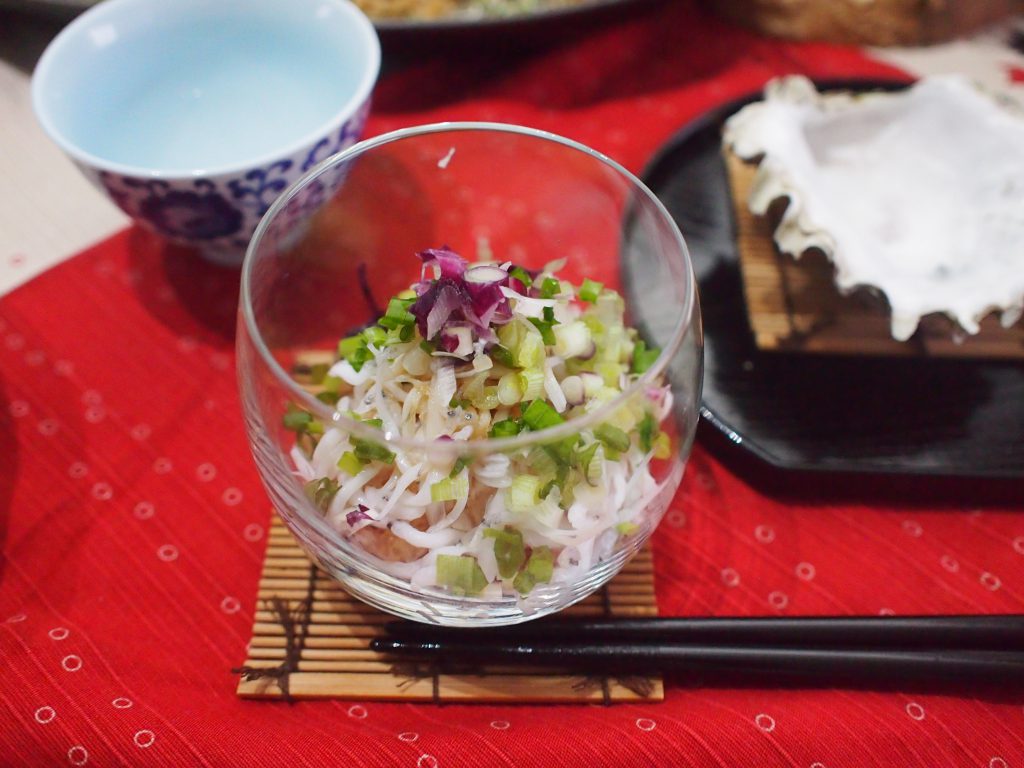 Whitebait Daikon Salad (Shirasu Mizore Ae)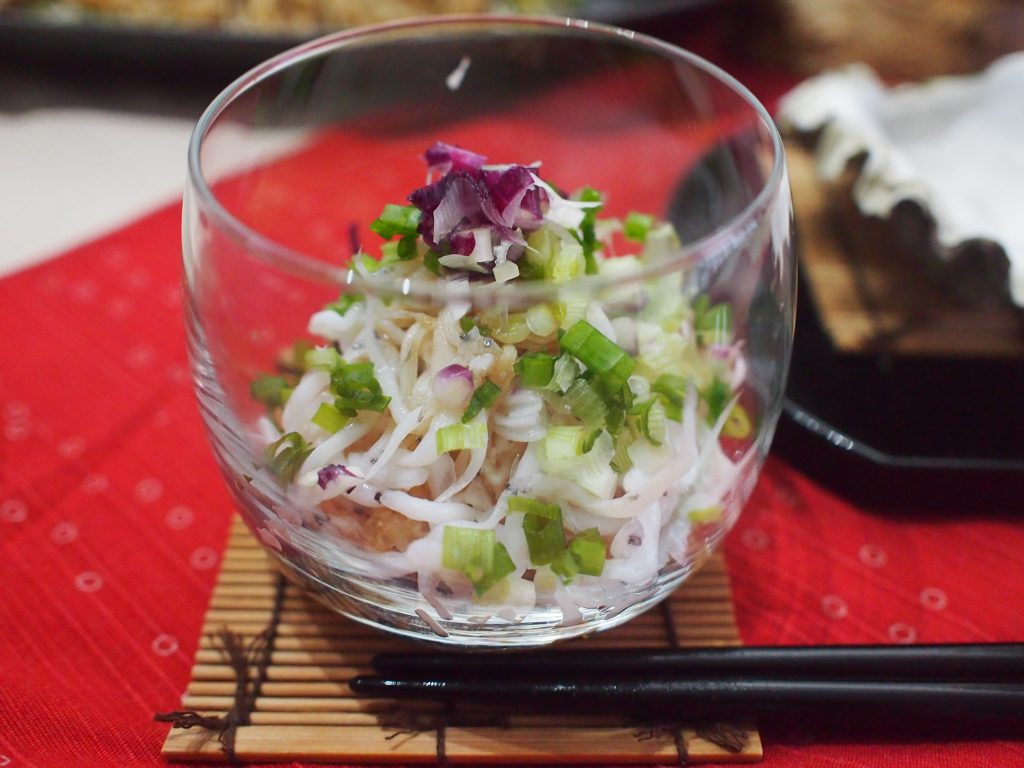 That is absolutely clean and light, and makes your palate fresh! It's delightful to cook no fat and super low calories' side dish.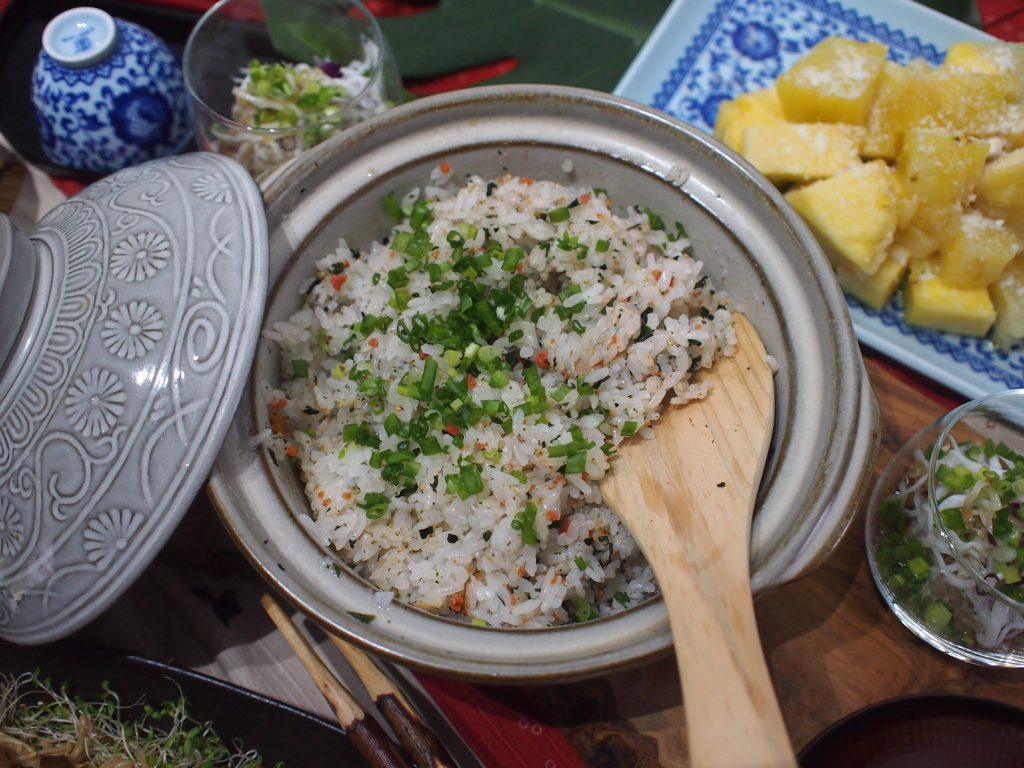 The last meal was Homemade Furikake Rice.
Did you know that we can make dried Furikake from scratch? I have to say normal Furikake that we buy from the superstores contains a lot of artificial preservatives unfortunately, but if we would make that from scratch, there is nothing more than kind and healthy garnish for your family.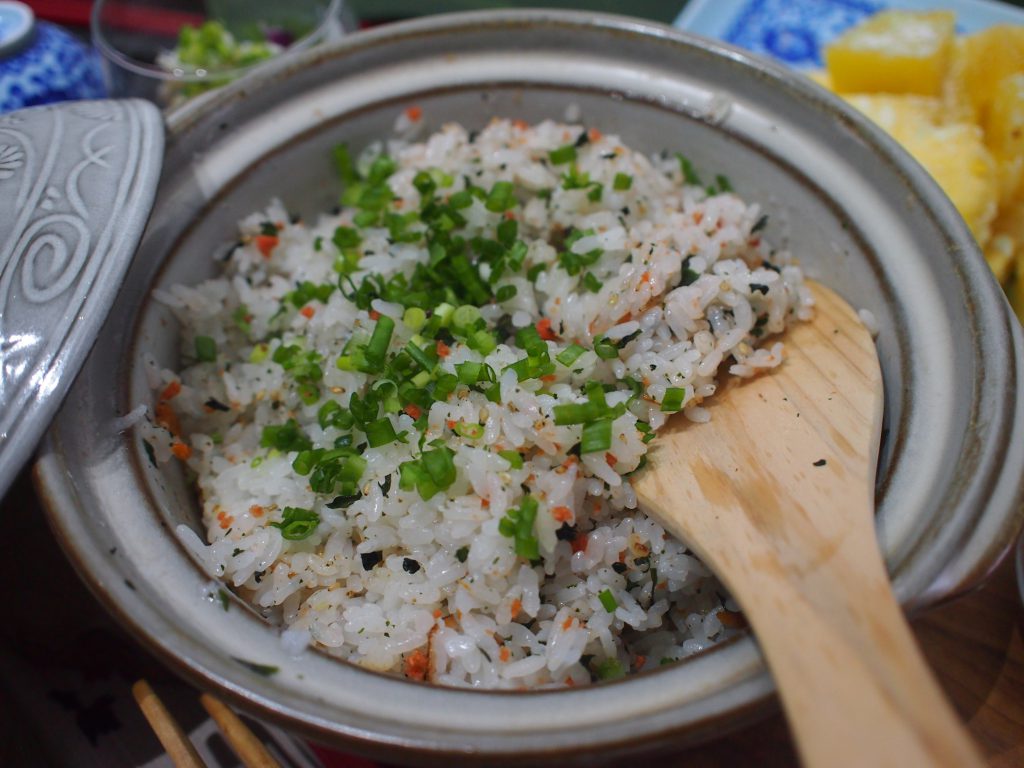 Would you be intrigued to these healthy Japanese food?
Our plan to open Japanese cooking classes that is intimate and hands-on style in Tiong Bahru is ongoing and nearly there!

So please keep your eye on our website.
We really hope to see you soon!

Have a lovely rest of the day!

Naoko xx