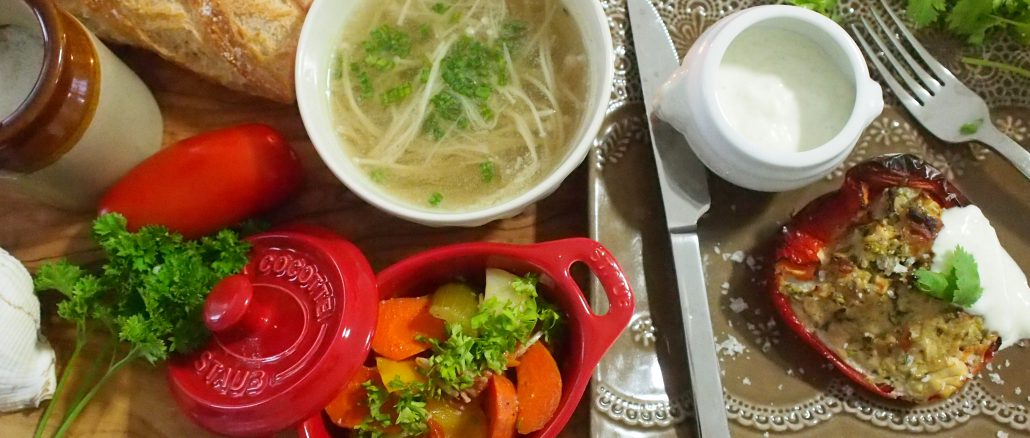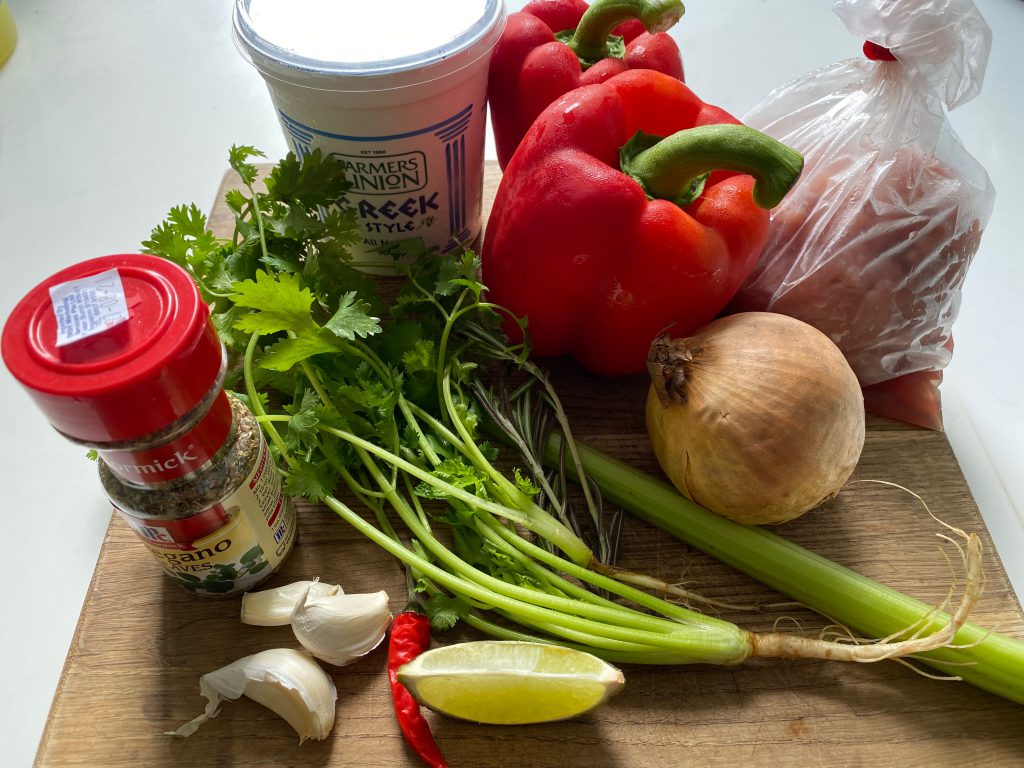 Hi everyone!
Thank you for visiting our website.

Today's menu on the table is not Japanese/Asian cuisine, so let me briefly share some only photos for that.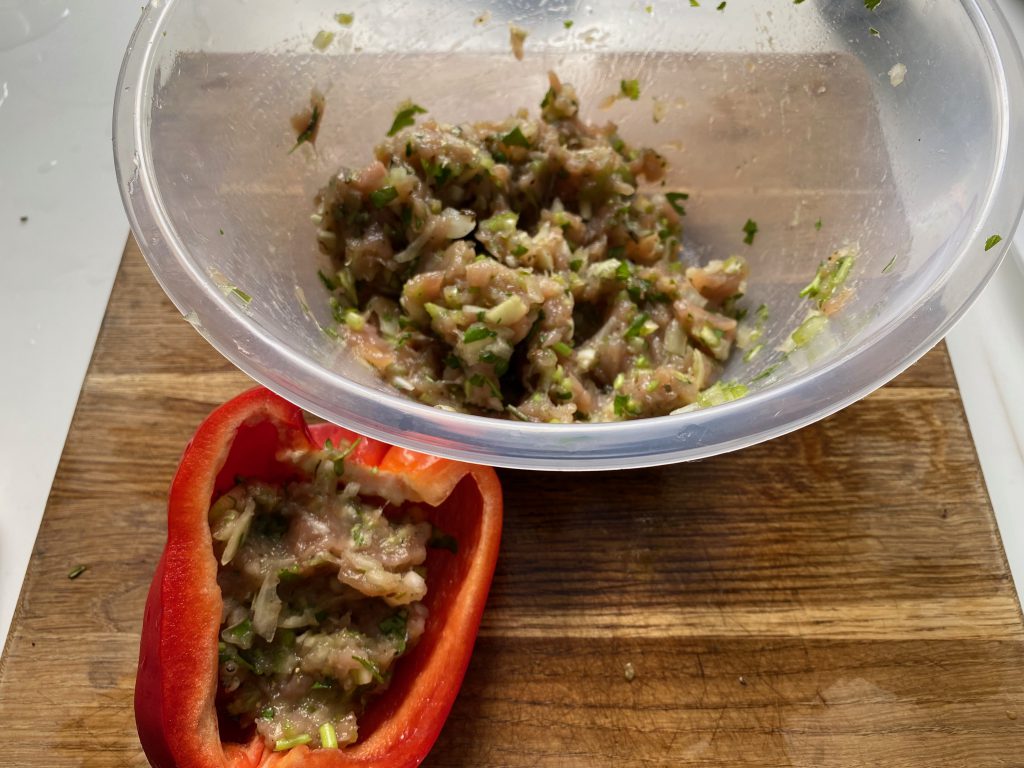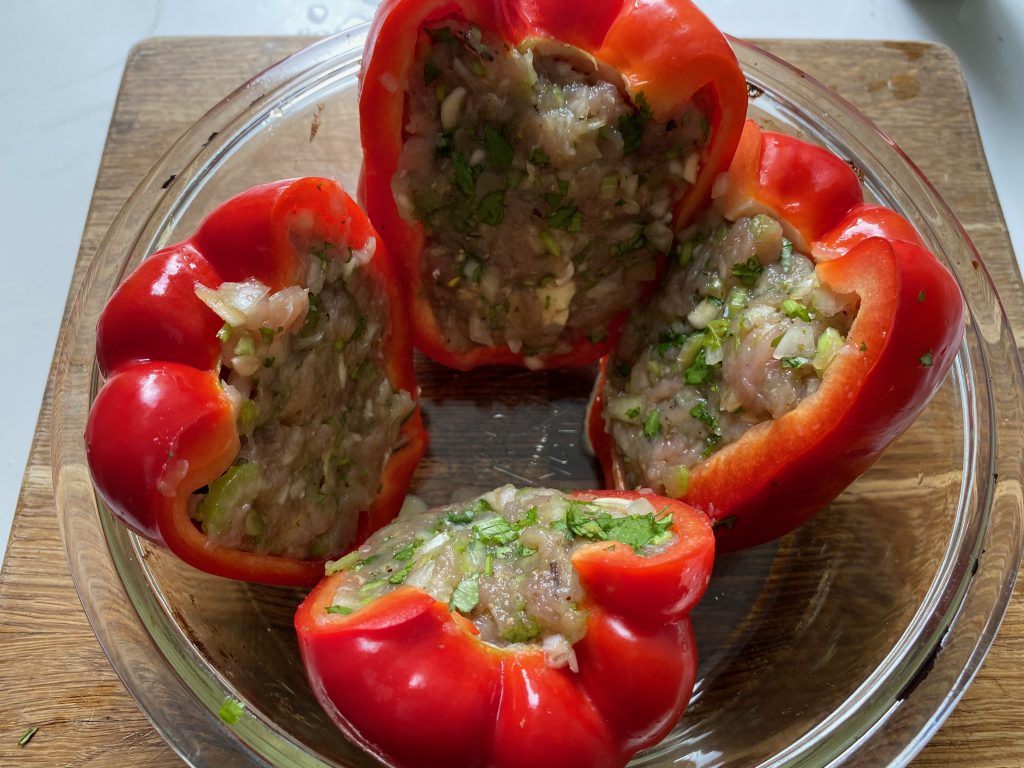 Make the minced lamb mixture with lots of fresh herbs and vegetables, and stuff the mixture into halved peppers. Then slide into the preheated oven.

Meanwhile cook the ratatouille, soup and yogurt sauce.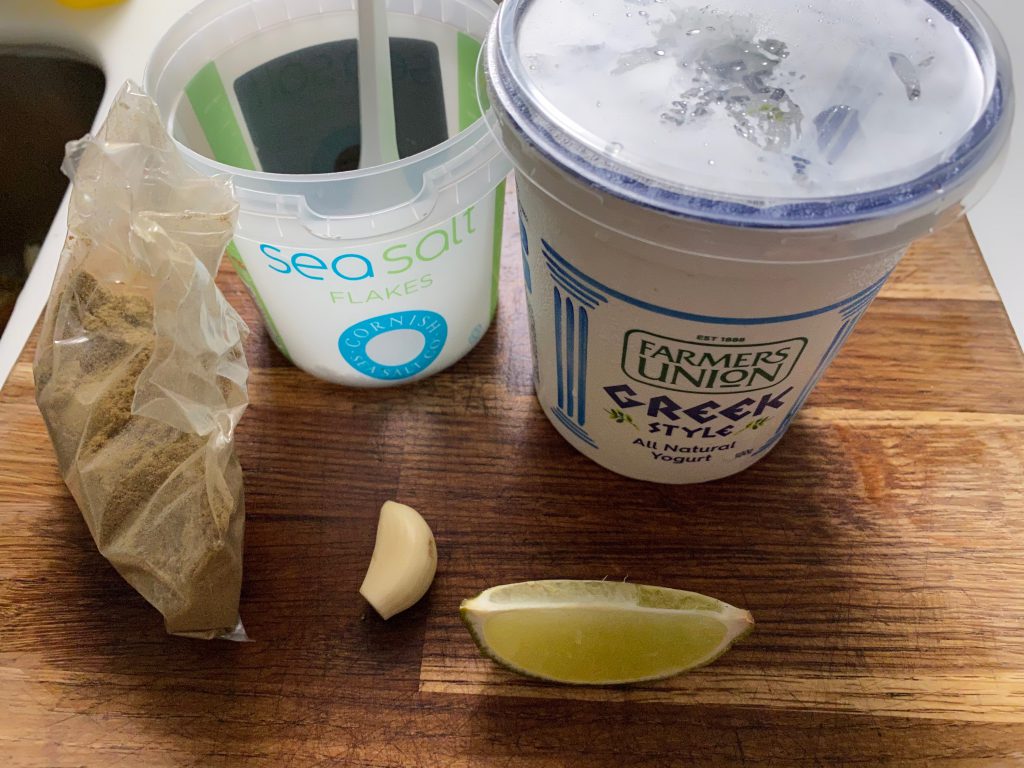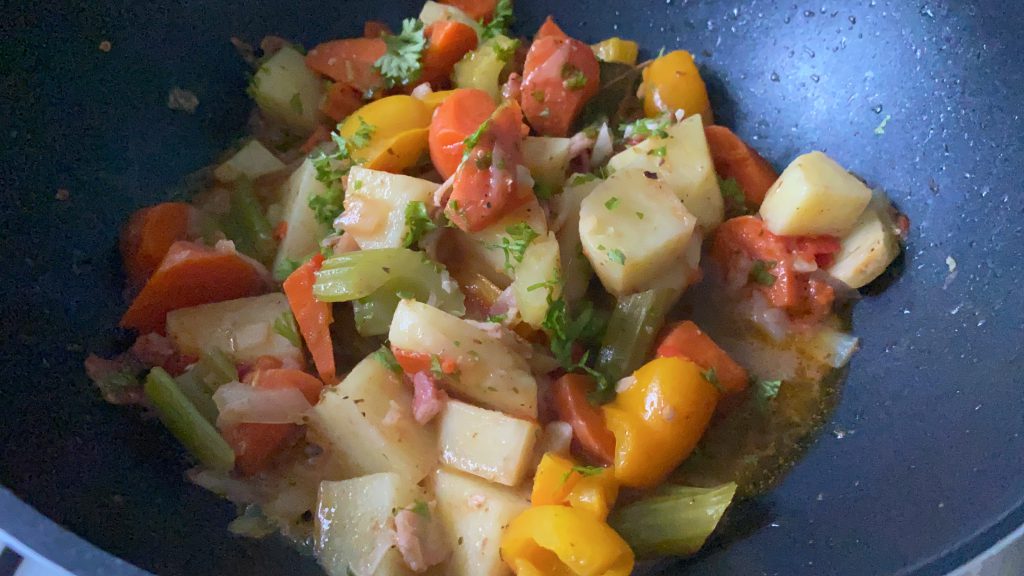 Then shout to your family and friends 'It's dinner time!'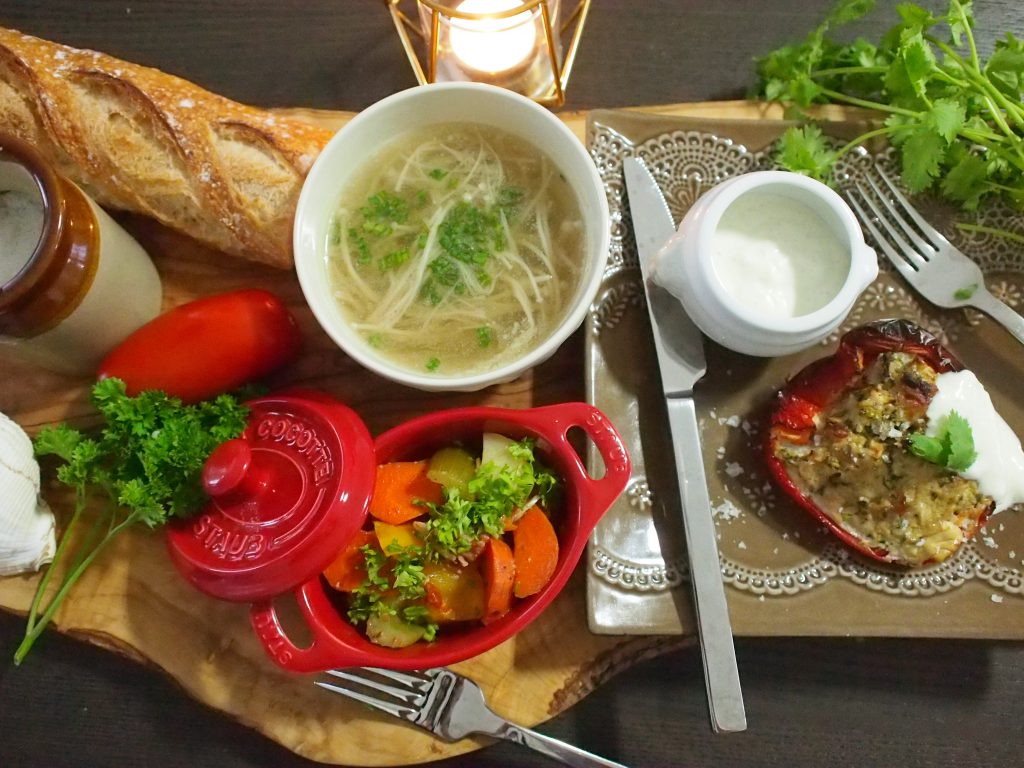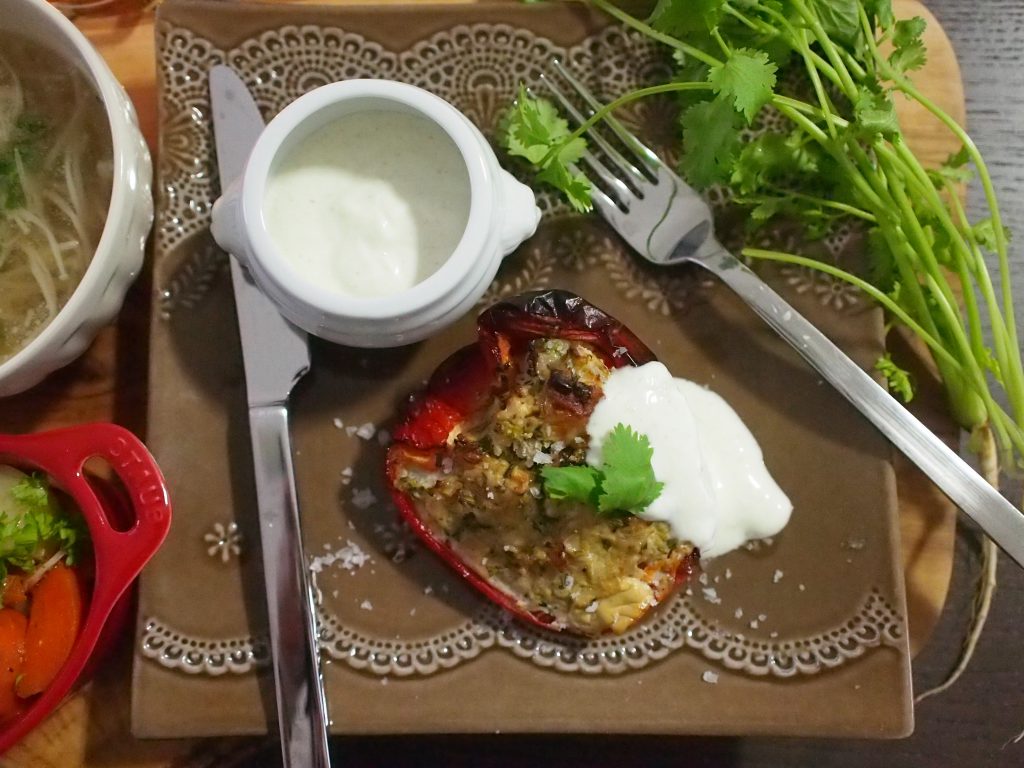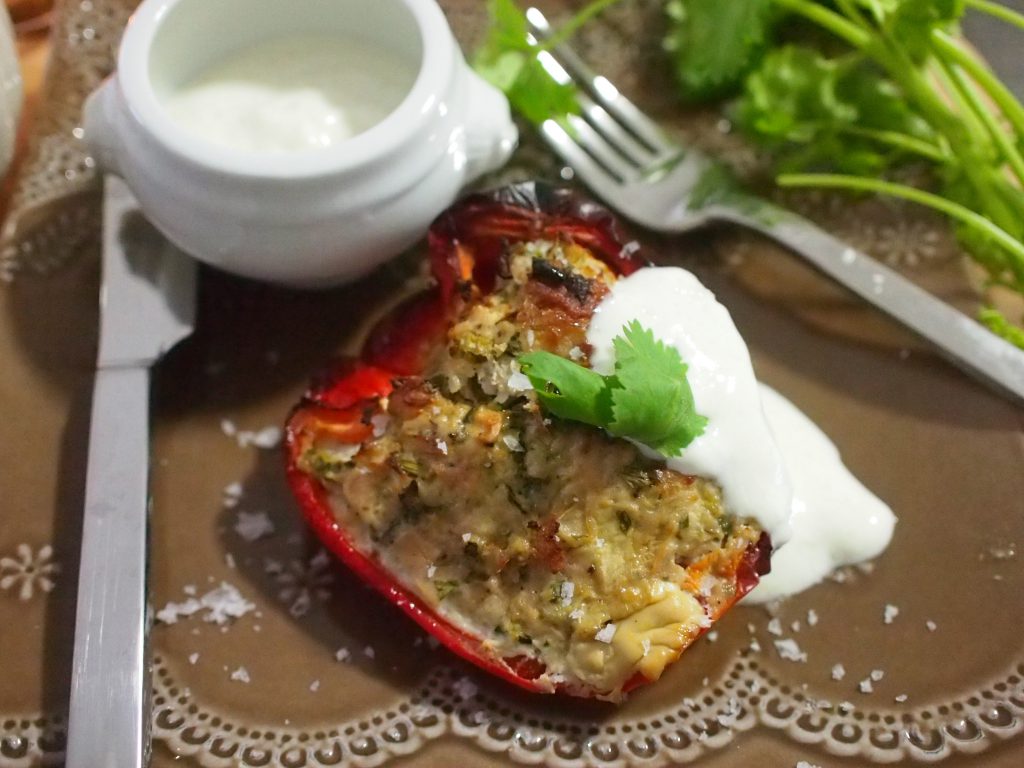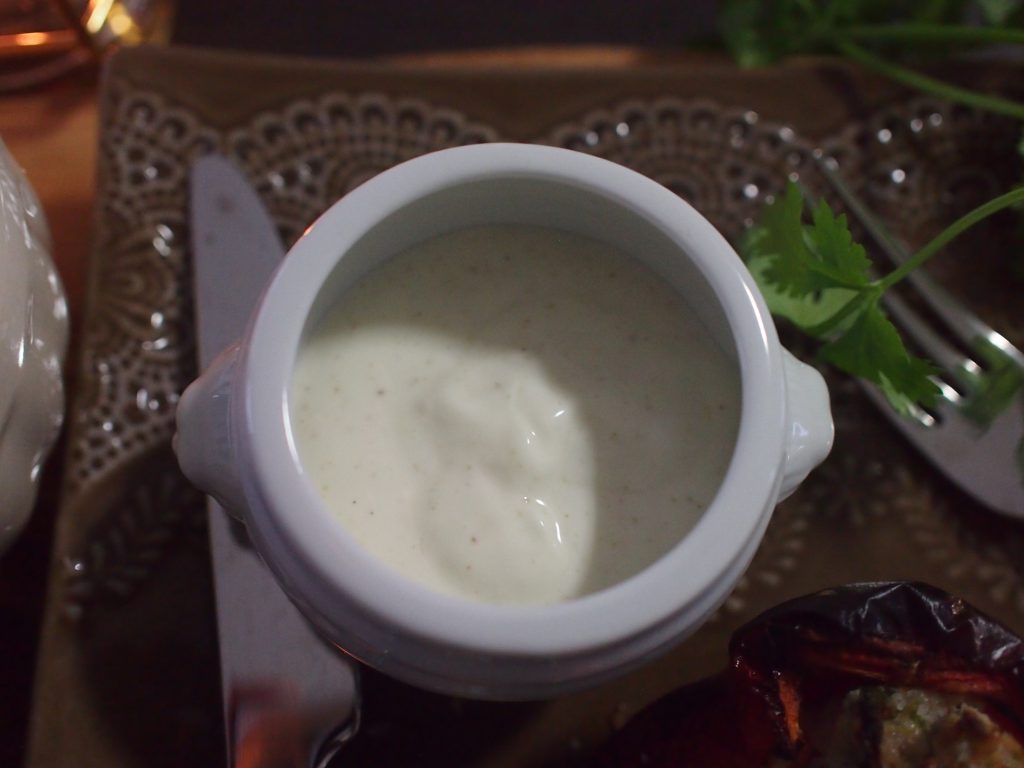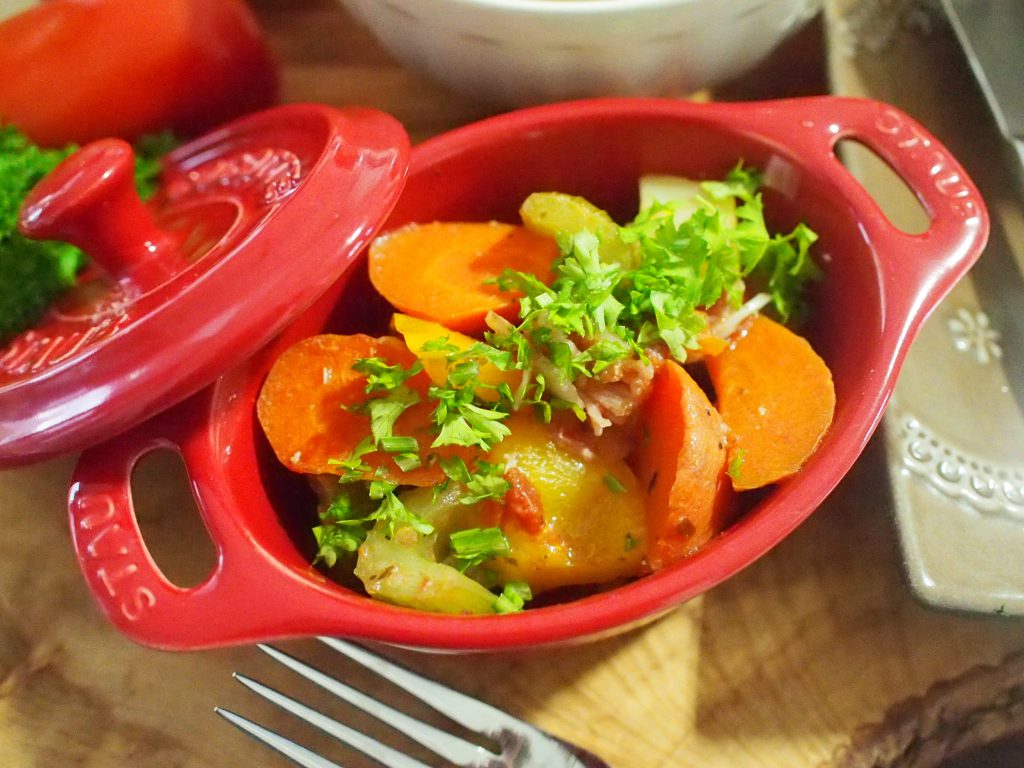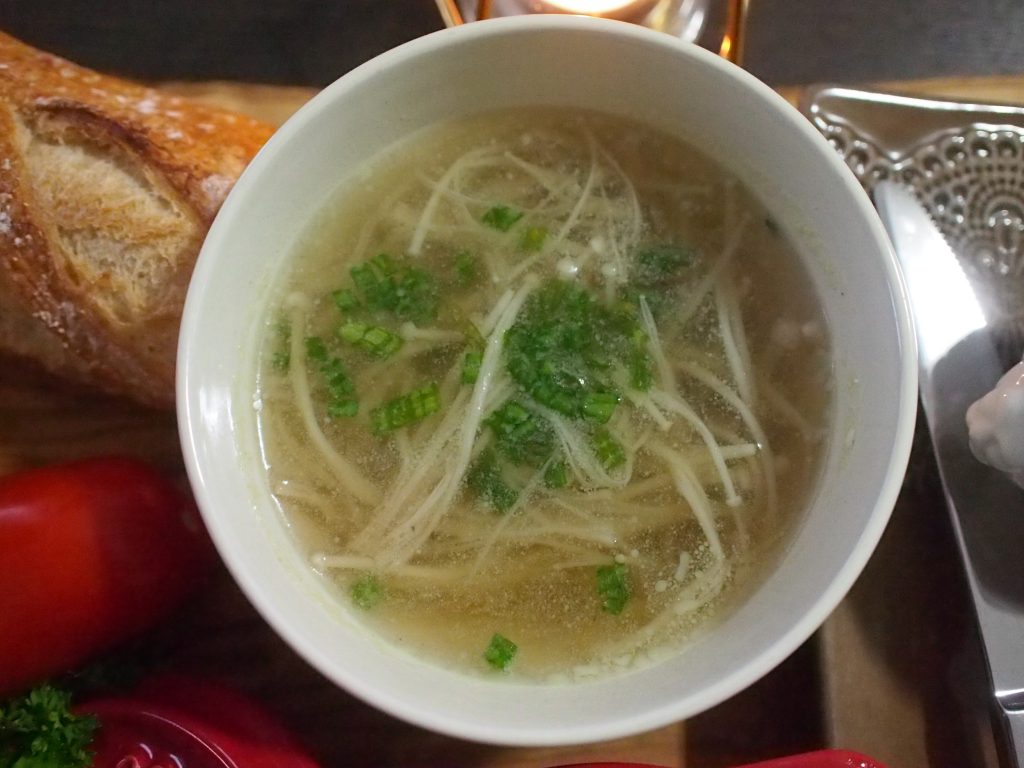 And definitely the baguette of Tiong Bahru Bakery is aside, which is our favourite of course.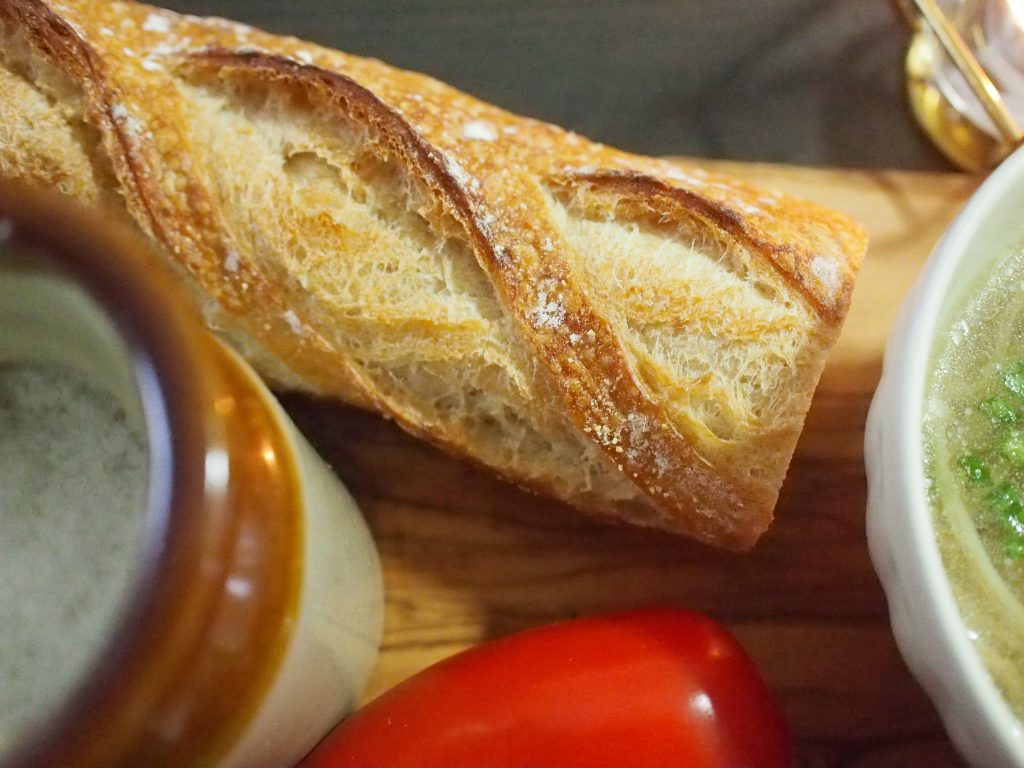 Oh yes, it's Friday today, and you guys in the UK, next week is the half term isn't it.
Can't believe how fast time flies!

Wishing you fulfilled weekend and half term.

Naoko xx