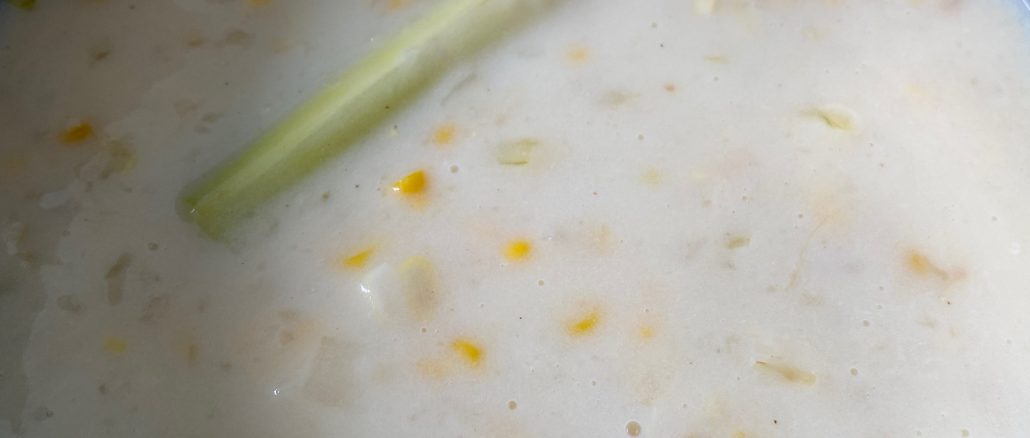 Hi everybody!
It's Naoko from Singapore.
The last Saturday and Sunday, we had Chinese New Year and still festive atmosphere is remaining in the city. Some of local shops are closed until this Friday for celebrating their biggest day.
We explored China Town on the Saturday. In Singapore, Chinese nationality is the most majority (76%). Hence we are so fascinated to experience authentic Chinese ways to celebrate their remarkable day.

We let us soaked into vibrancy of Chinese lanterns, loud musics and a lot of laughters in powerful China town. So new and exciting experiences for us!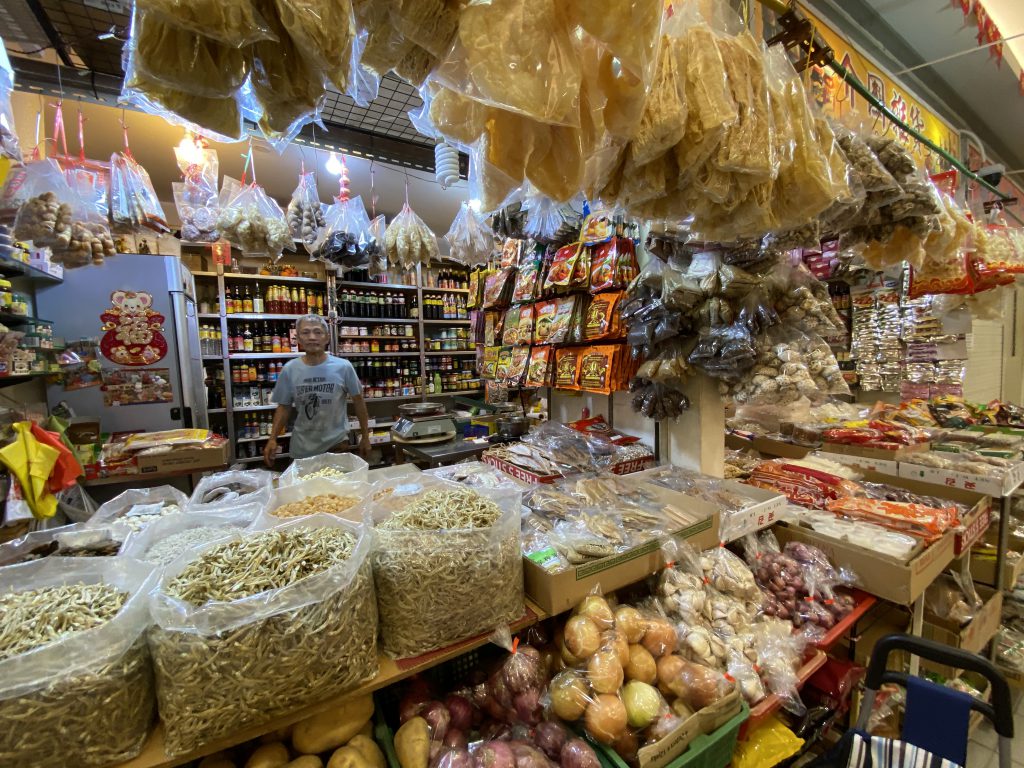 Any way, I've spotted one great local grocery shop that deals so many varieties of Asian condiments. Literally their all walls are covered with a wide array of bottles of sauces and paste.
I love to have a chat with the owner about local tips for seasonings and authentic cooking ways.
Not only the owner but also other customers who are in the same queue are so friendly and keen to care about us who are so curious about their cultures.
They kindly explain all about my questions and even sometimes someone brought us to a shop where we were trying to find out.
Then, I luckily had a chance to buy a really nice fish sauce which the owner recommended to me from that shop.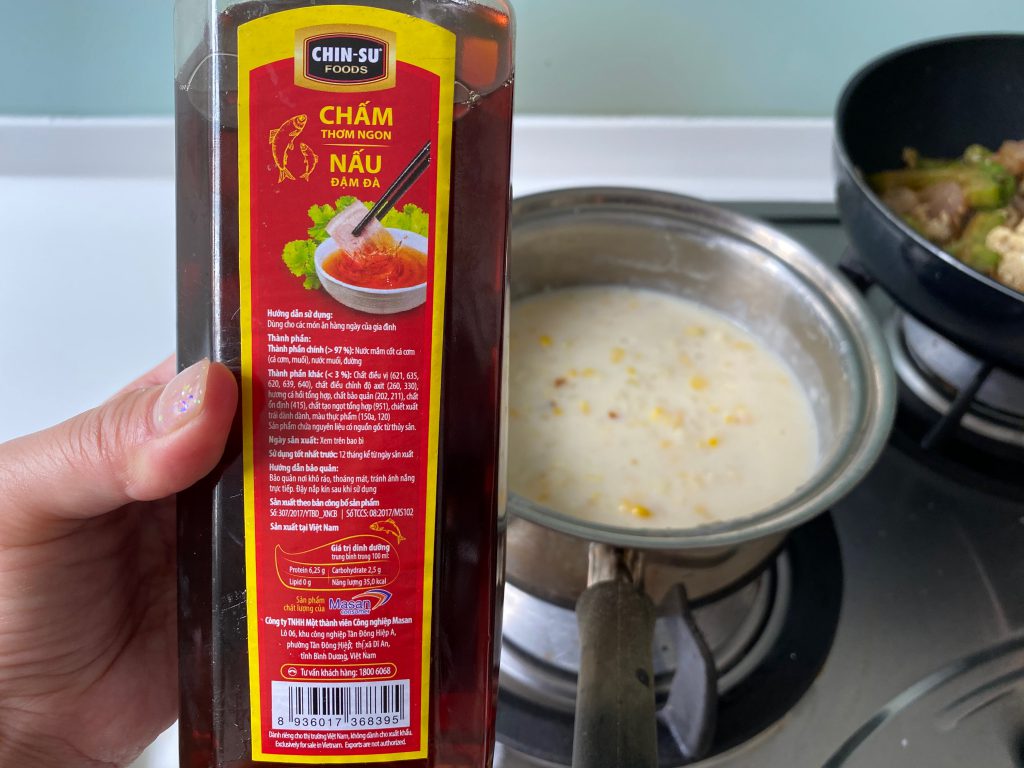 That was Vietnamese fish sauce and has much milder flavour than Thai one. So good and versatile taste for adding extra flavour to any dishes.

Then something new idea flashed into my mind, then I was determined to make a corn chowder using the flesh corn cob and that fish sauce.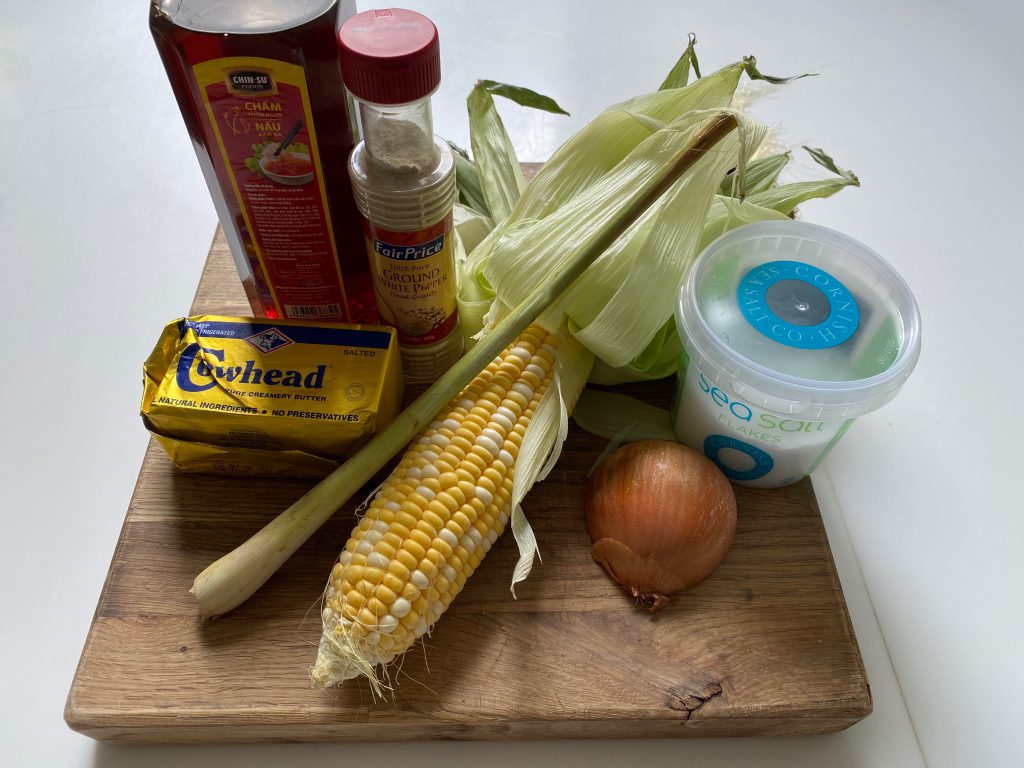 Ingredients are simple, fresh corn cob, onion, stalk of lemon grass, butter, milk, white pepper, corn starch and the ace of this dish, Vietnamese fish sauce.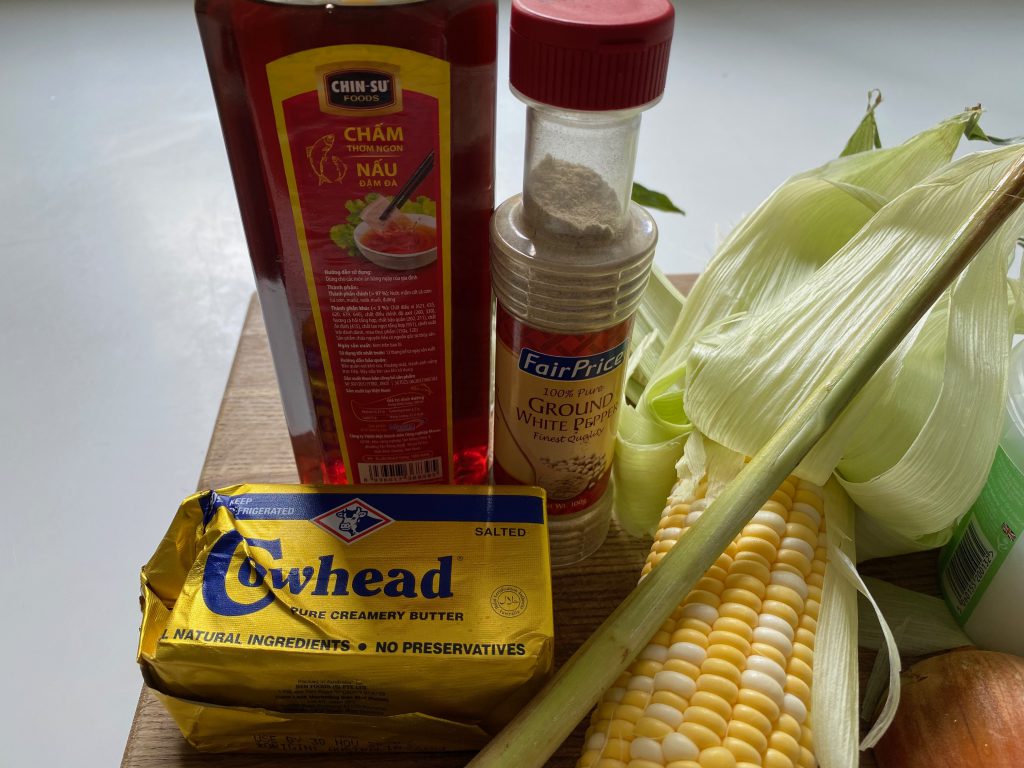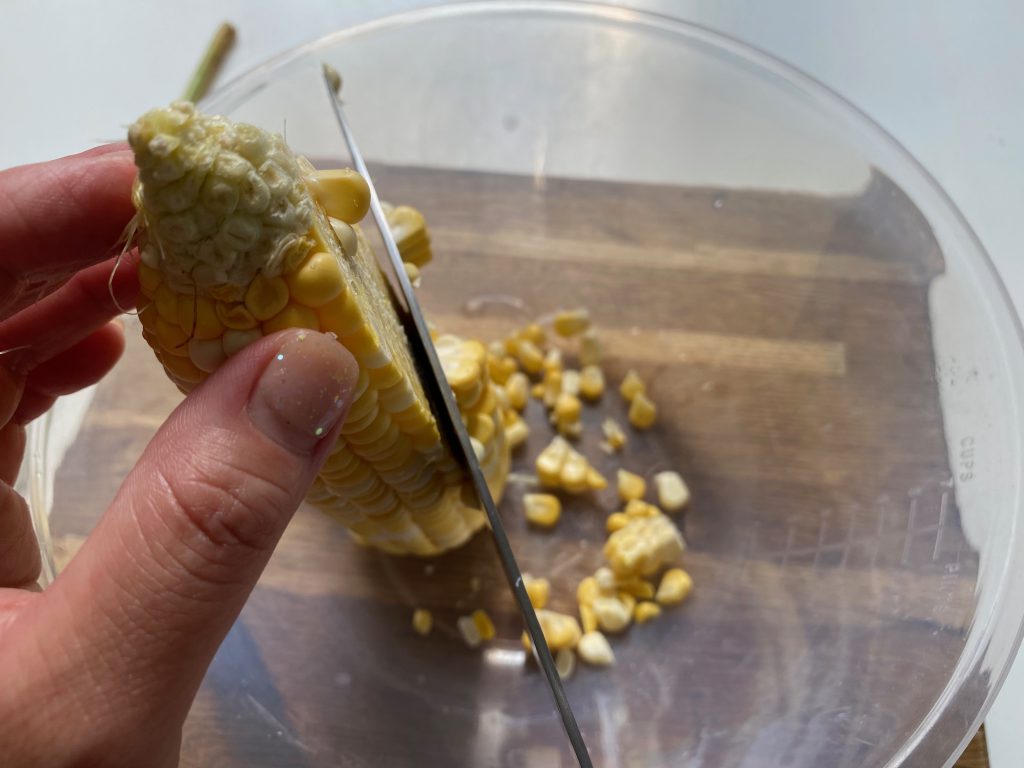 All you have to do is scratching the corn pieces using the knife, and simmer with all ingredients. Only that's it!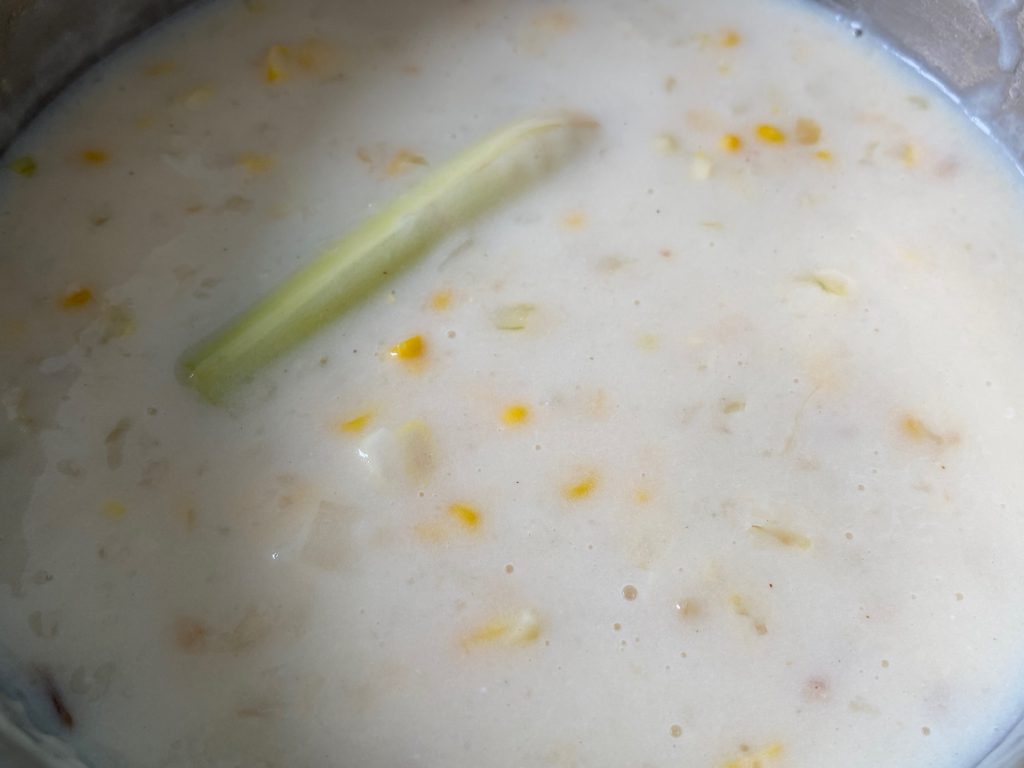 That's super simple and quick cooking despite of great taste.
If you have a chance to get the fish sauce, this dish would be worth a try.

Have a lovely week, everybody!

Naoko xx