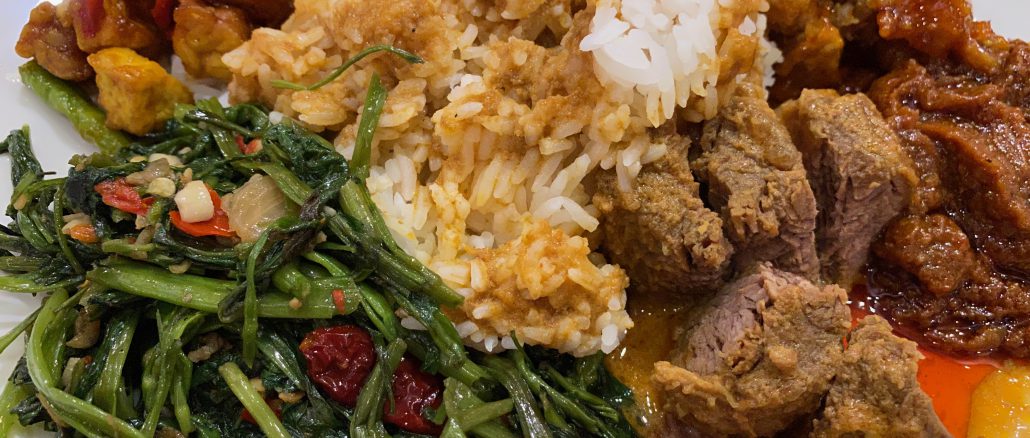 Two weeks have just gone since we arrived Singapore. Still we are not allowed to move into our room of condominium as the current tenant just moved out and the refurbishment of the room is underway.

Anyway, today's topic is not the house subject but food which I have experienced in Singapore (as alway). I'm sure Singaporean people love food and enthusiastic for adopting any other Asian food. I would have to say that it is not exaggerating to see a couple of huge food courts in every single shopping centre in city area and amazingly that is so busy at any time! Not joking, I who came down from Cornwall always wondered where these enormous number of people coming gathering in such a small country.

In this week, I had a chance to pop in the huge shopping centre which is named ION in central Orchard and had a lovely refined Indonesian food stall at their food court.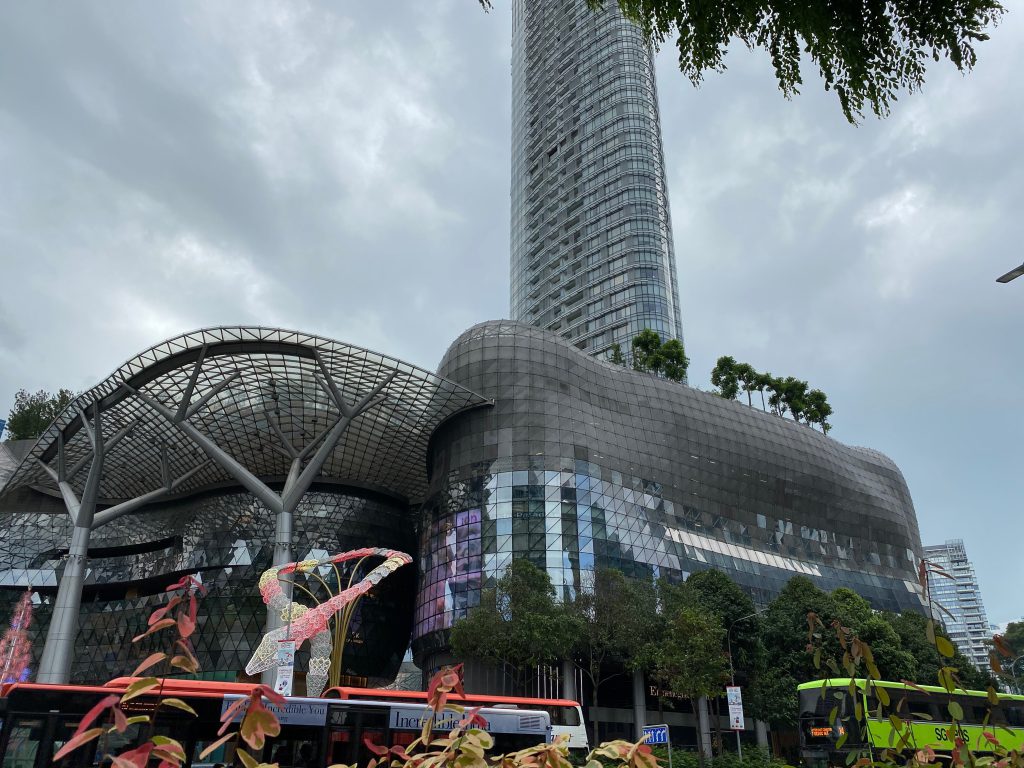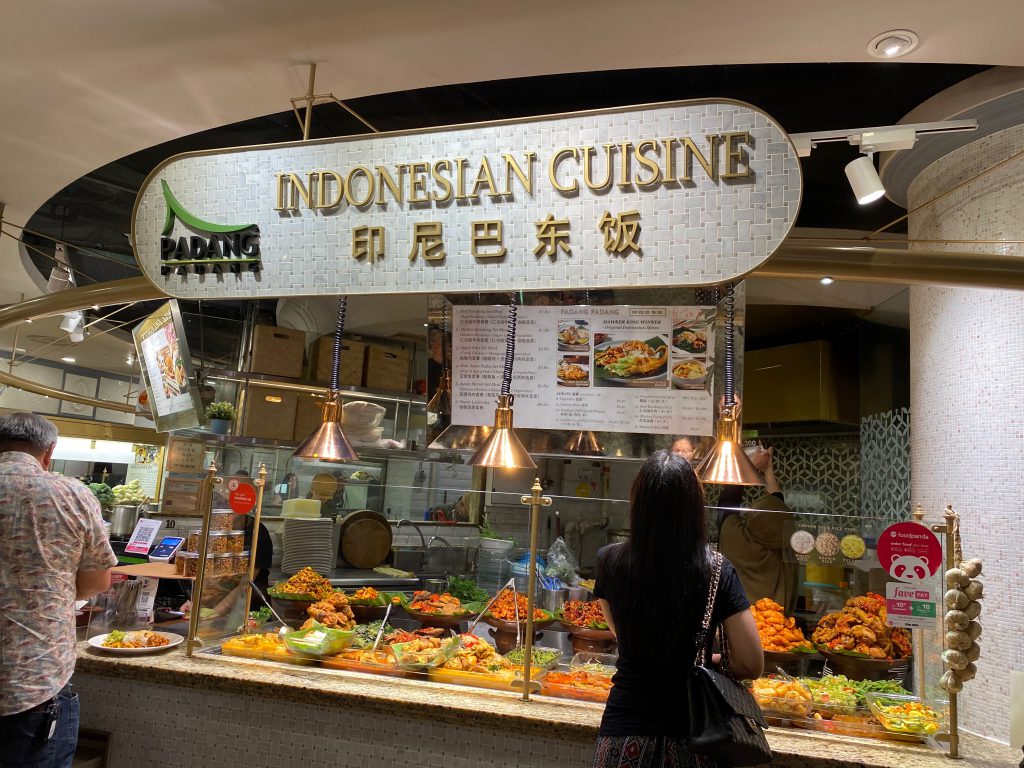 I personally prefer much more local atmosphere's one that is not refined so much as I would be able to feel more authenticity. But this time, I had two boys who were already tired by hot sun and did not have enough time to move to a local hawker.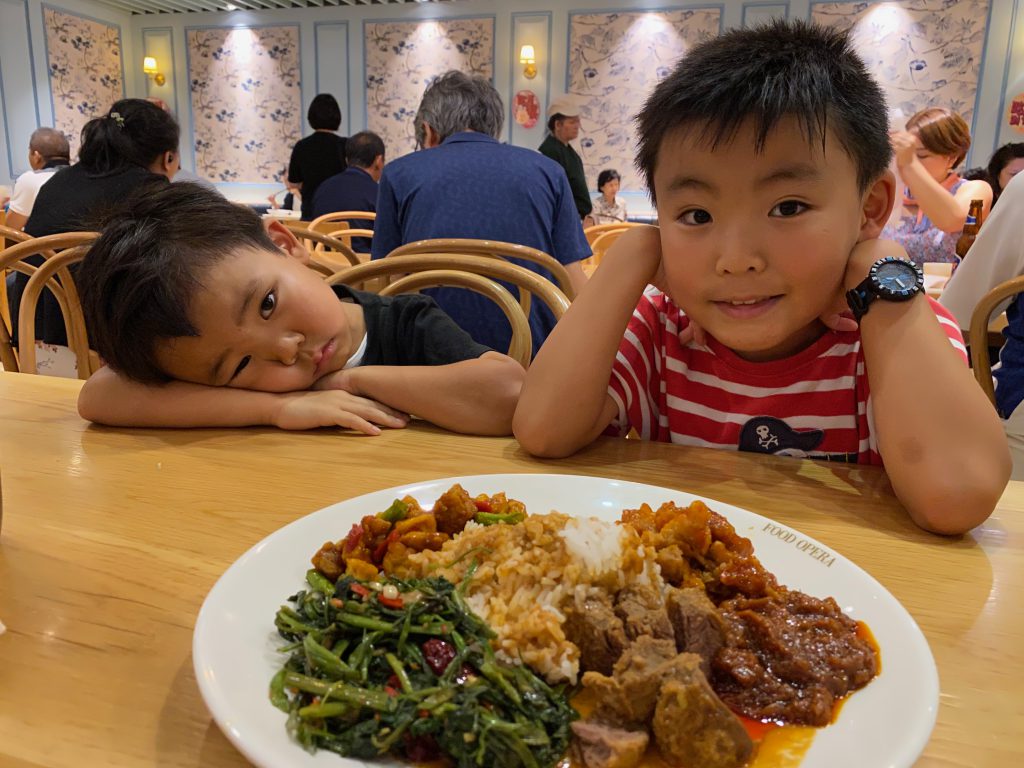 Anyway all arrays of Indonesian delis looked so vibrant and delicious.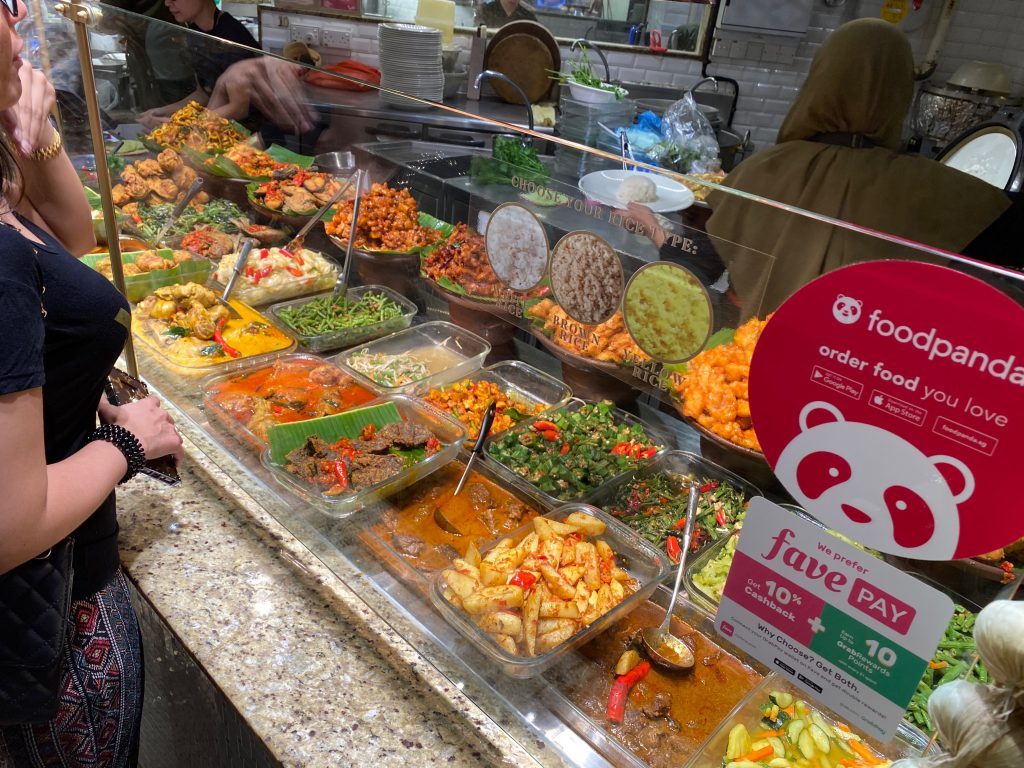 I chose one of famous Indonesian food, Beef Rendang that is cooked by authentic Indonesian people. This dish is slow cooked and braised in a coconut milk and spice mixture.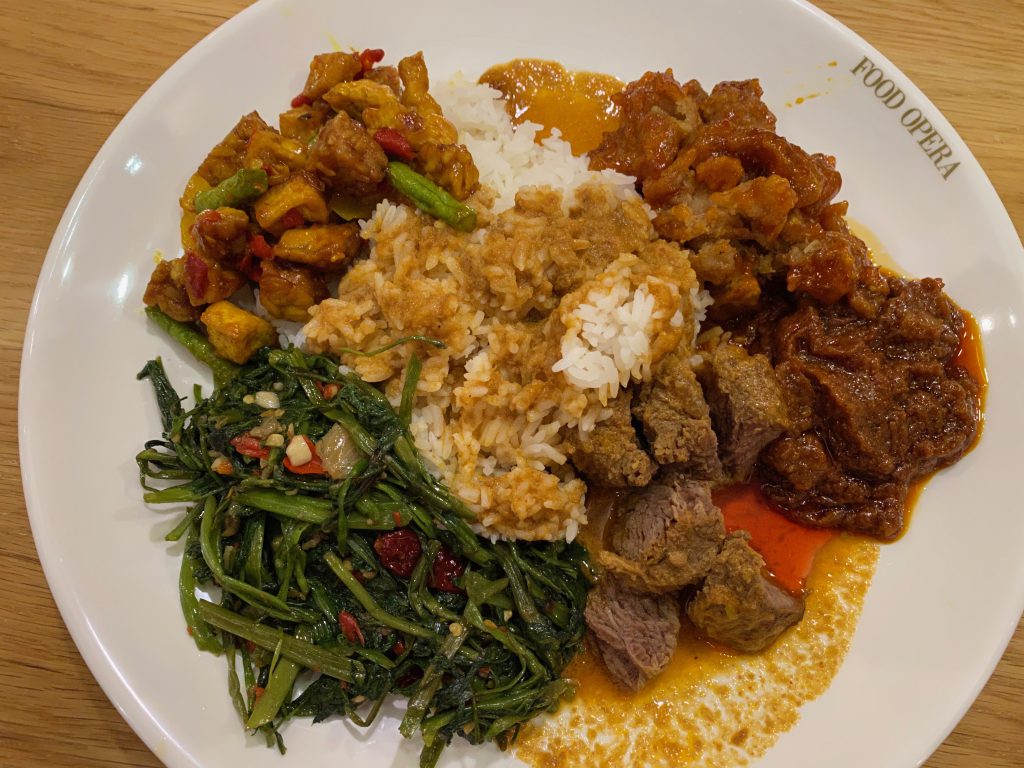 The beef was super tender by coconuts milk and was packed with full of flavours.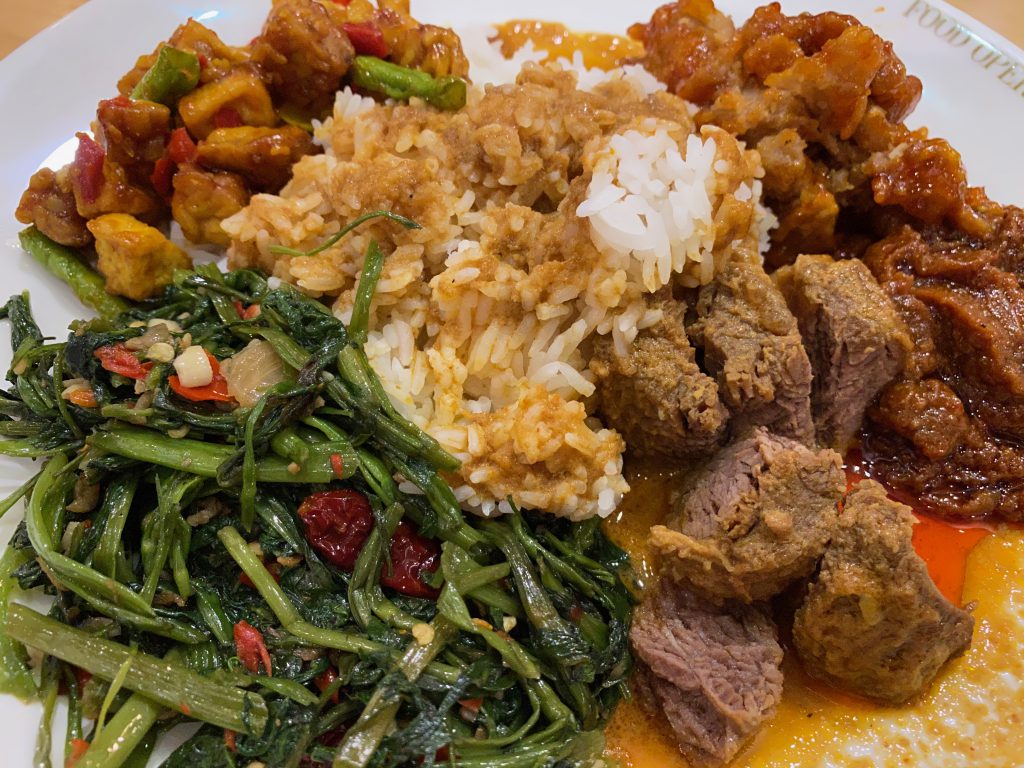 Obviously all other side meals were delicious and delightful, which was extra bonus for us.
We devoured all in a minutes (truly)!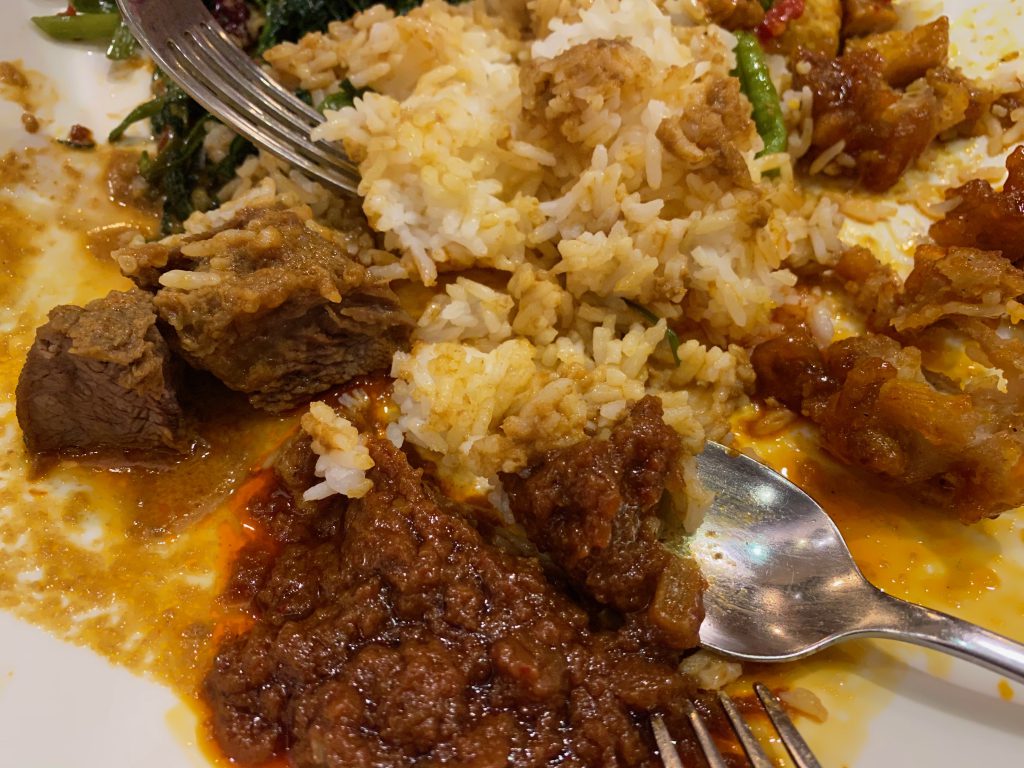 As last, I have to tell you that I LOVED the typical Indonesian spicy paste which is called Sambal.
Sambal is an Indonesian chilli sauce or paste typically made from a mixture of a variety of chilli peppers with secondary ingredients such as shrimp paste, garlic, lime juice and gingers etc. That is completely different flavour from any Japanese sauce but absolutely addictive for my palate!
Also, this hearty plate costed only £5 (S$10)! Amazing!

Now I'm going to be very excited to learn these South Asian cooking skills in Singapore while our living here.

Also I'm planning to share these skills and knowledges to you all via this website or Youtube video channel in 2o2o.

Please keep your eye on our website and social medias for checking our culinary journey!

I think the most schools will start from tomorrow Monday in the UK, Japan and Singapore also.
Sadly we are still on the way to find our boys' school in Singapore, but we'll send you our love and wishes to your new school days in winter term.

Lots of love xx

Naoko