Hello, everybody!

Today I'm gonna share one of typical Japanese food, タコの柔らか煮 (Braised Octopus, Yuzu, Ginger, Pickled Plum), which is on the stone plate (again)! lol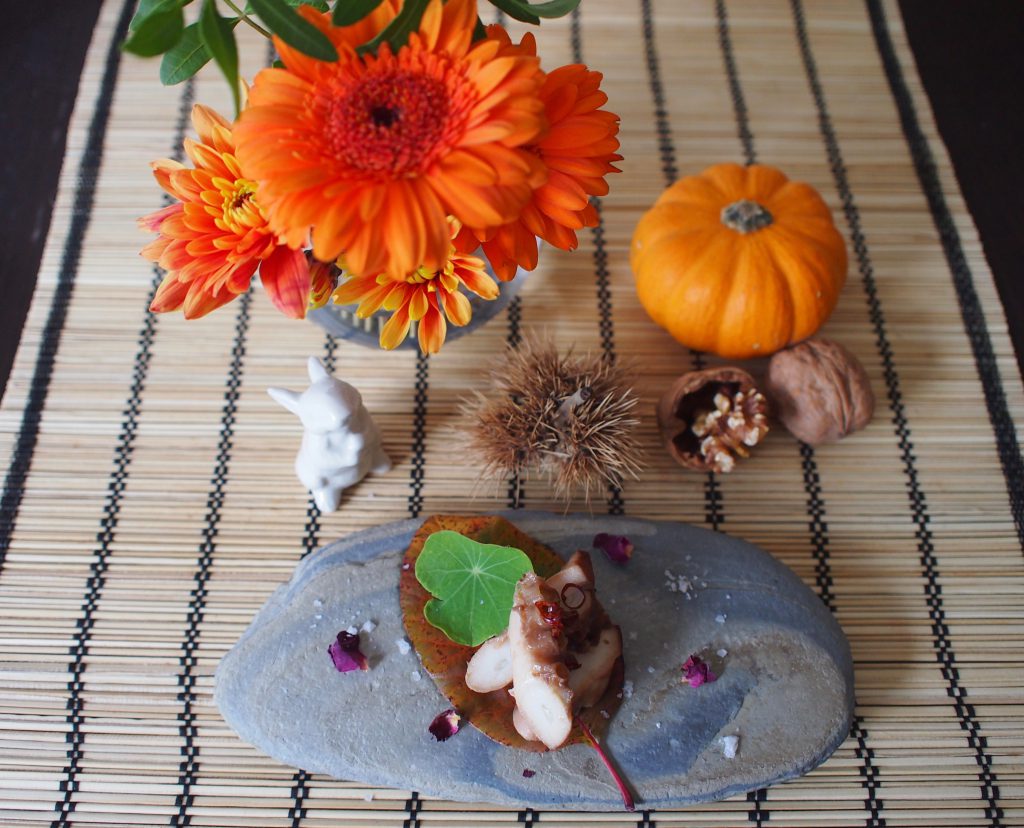 It's not so easy to find a real Yuzu (Japanese citrus) in the UK especially here is Cornwall where is far from London.
So I alternatively used dried Yuzu that I have got from Japan.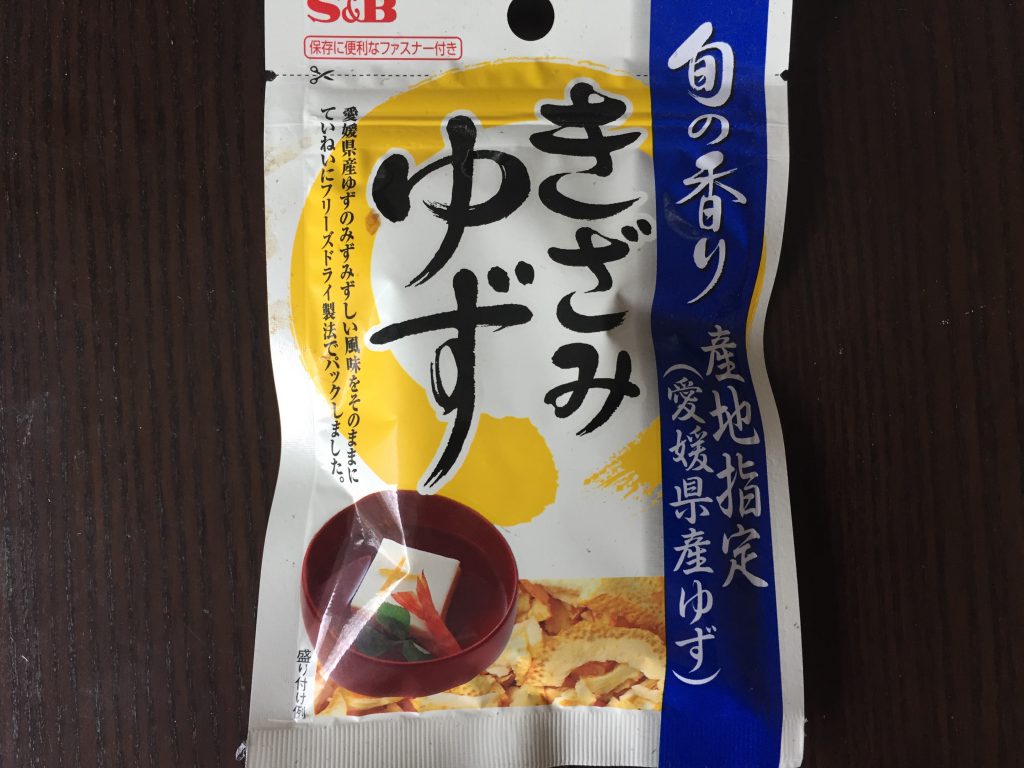 As another element, I used ginger, pickled plum (Ume-boshi), hot pepper, soy sauce and Dashi stock and so on for that dish.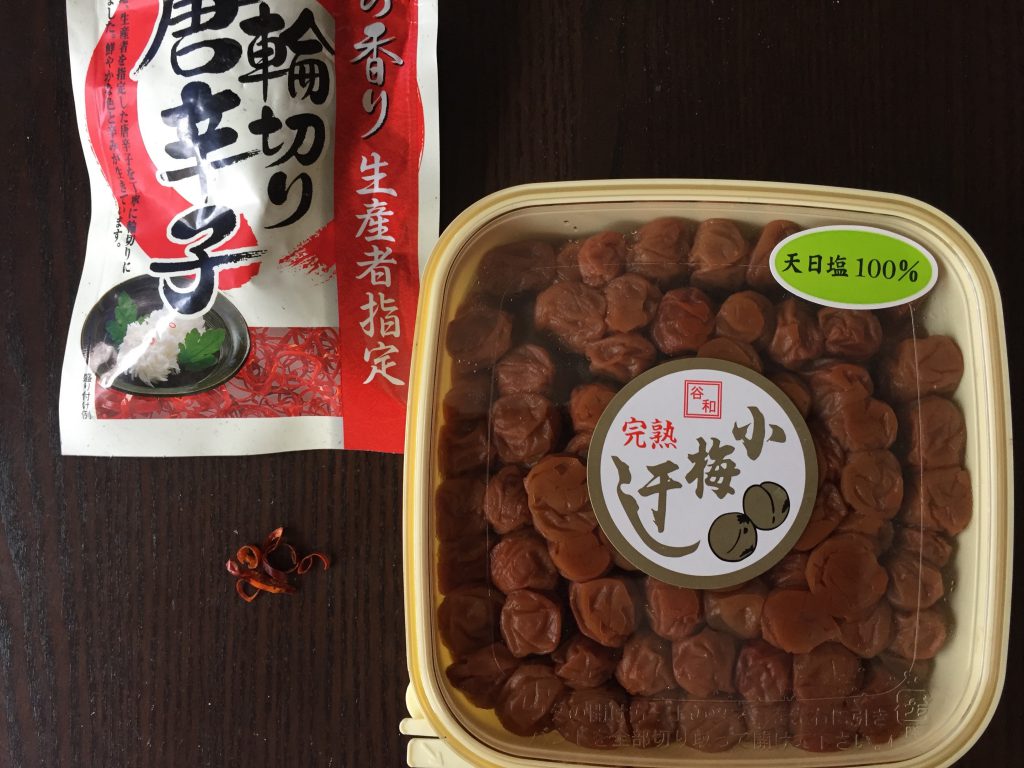 I cheated using a pressure cooker as making octopus soft takes looooong time for simmering.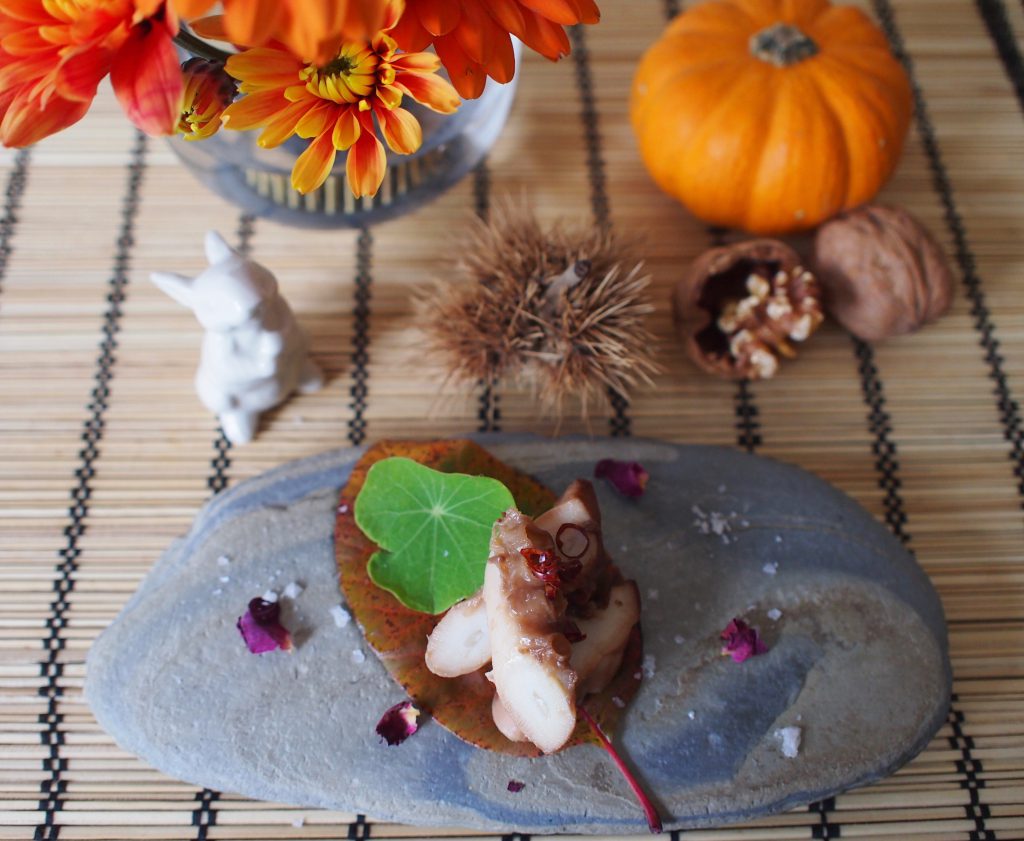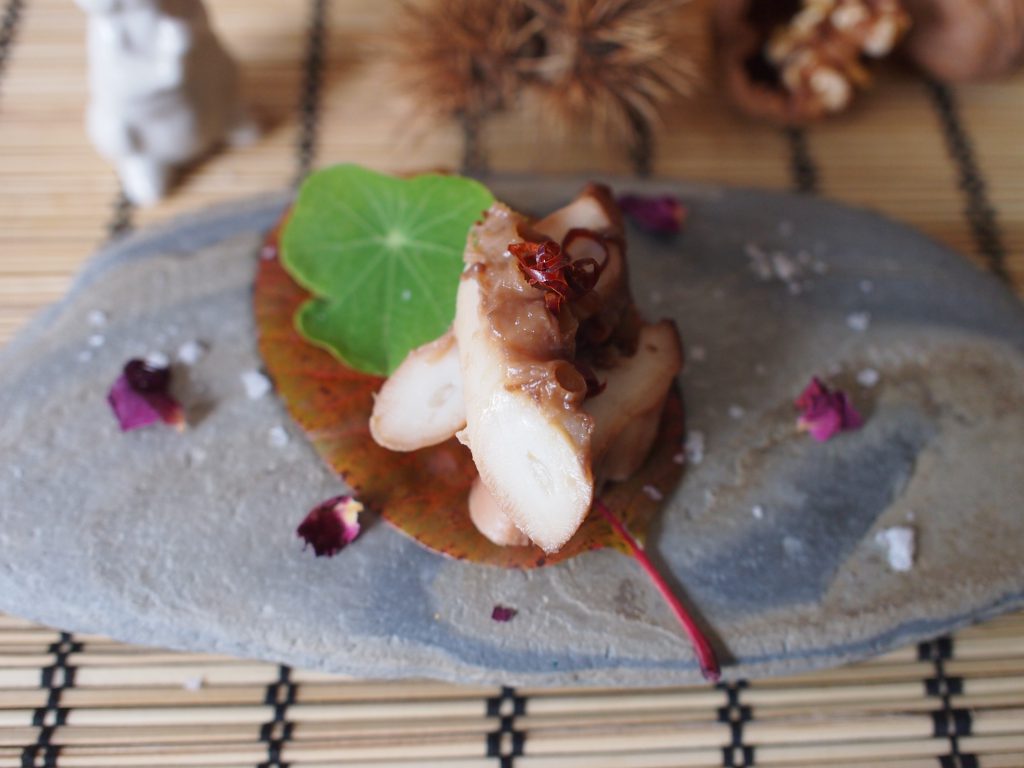 By the great technology of pressure cooker, we do not need any knives for eating the octopus, we just used chopsticks!
Amazing 🙂

It is said that octopus contains a lot of taurine which is effective for our energy.
We always happy to energise, right?

Hope you have had a good day.

Love xx

Naoko