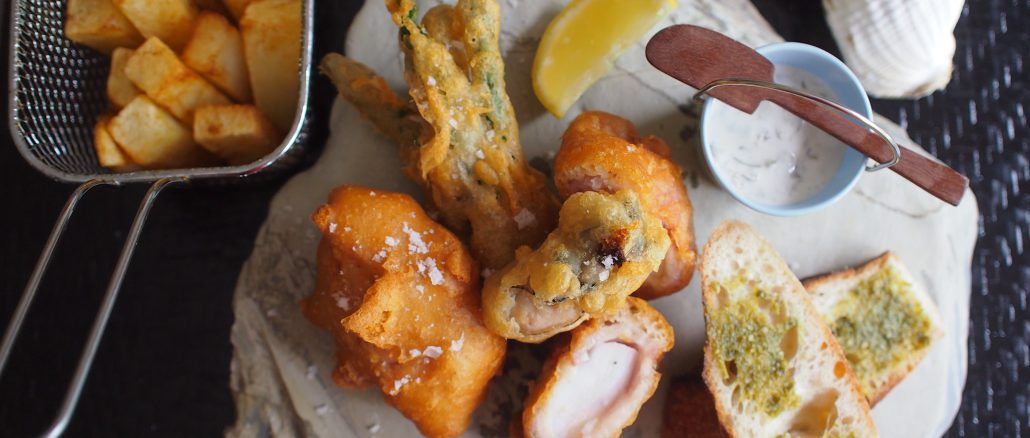 It's Fish Friday!

Today we are going to share a very British dish but added some twists of mine.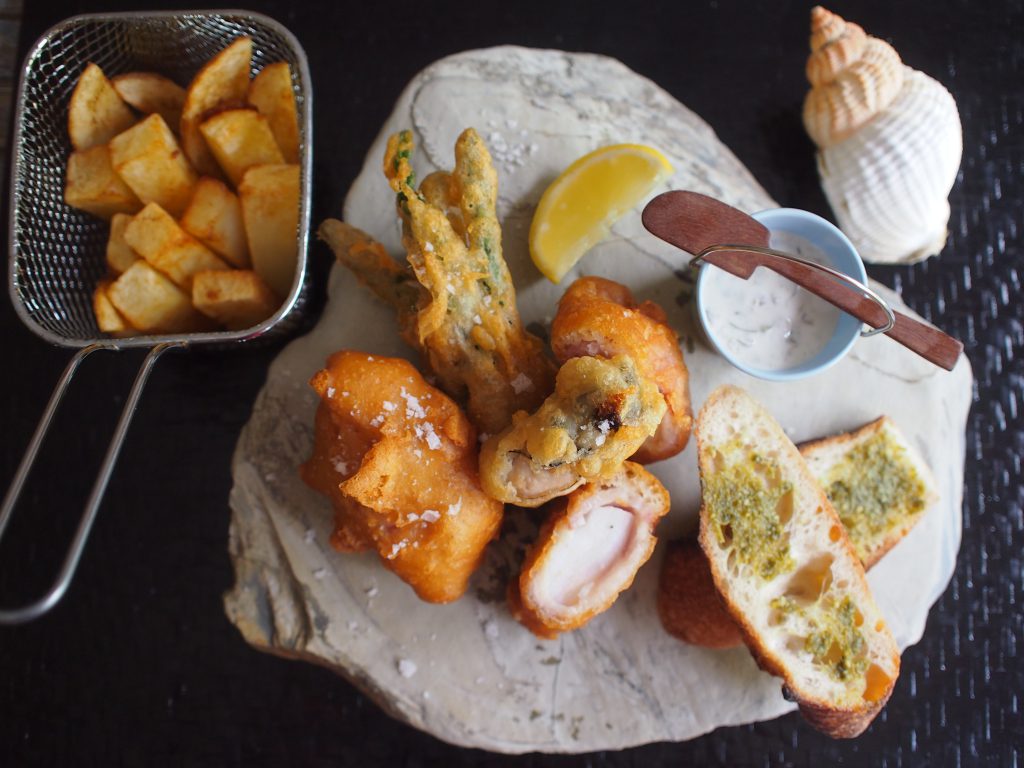 That's Monkfish Cheek Wrapped in Pancetta, Oyster & Chips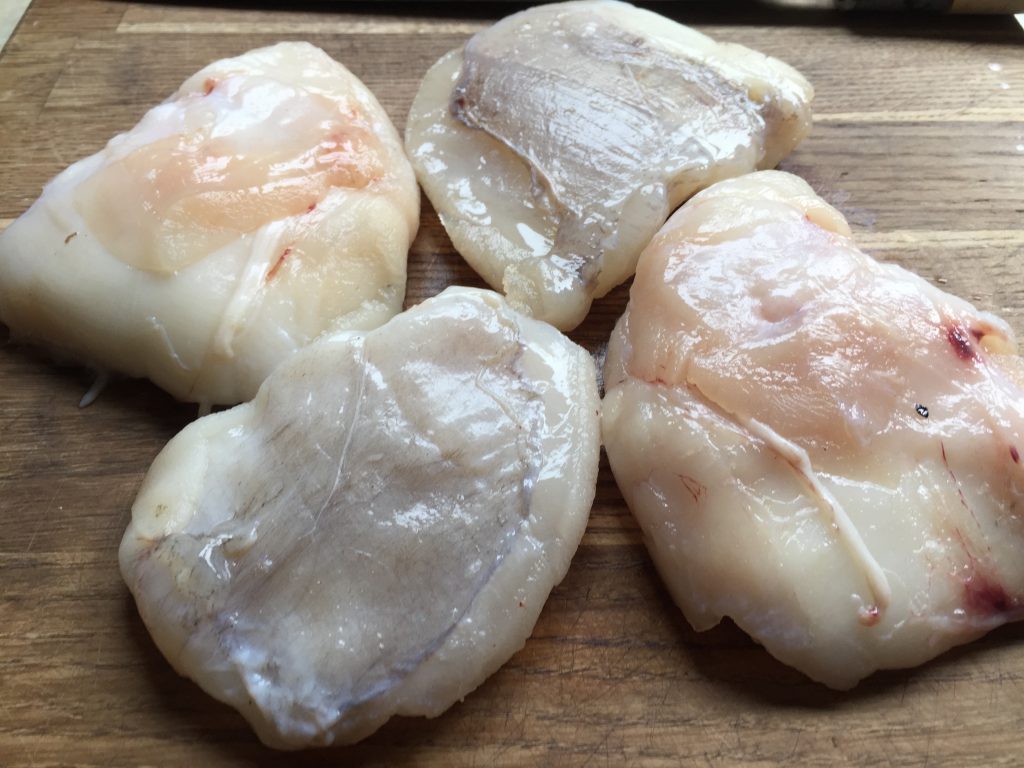 Monkfish cheek is really rare to get from fishmonger but luckily my fishmonger did.
The cheek is so meaty and lovely chewy texture almost like a chicken!
Then can you imagine the flavour of monkfish cheeks which are wrapped with Pancetta? Taste and texture are so matching well!

Look at that, such a beautiful white but shiny rainbow reflected colour!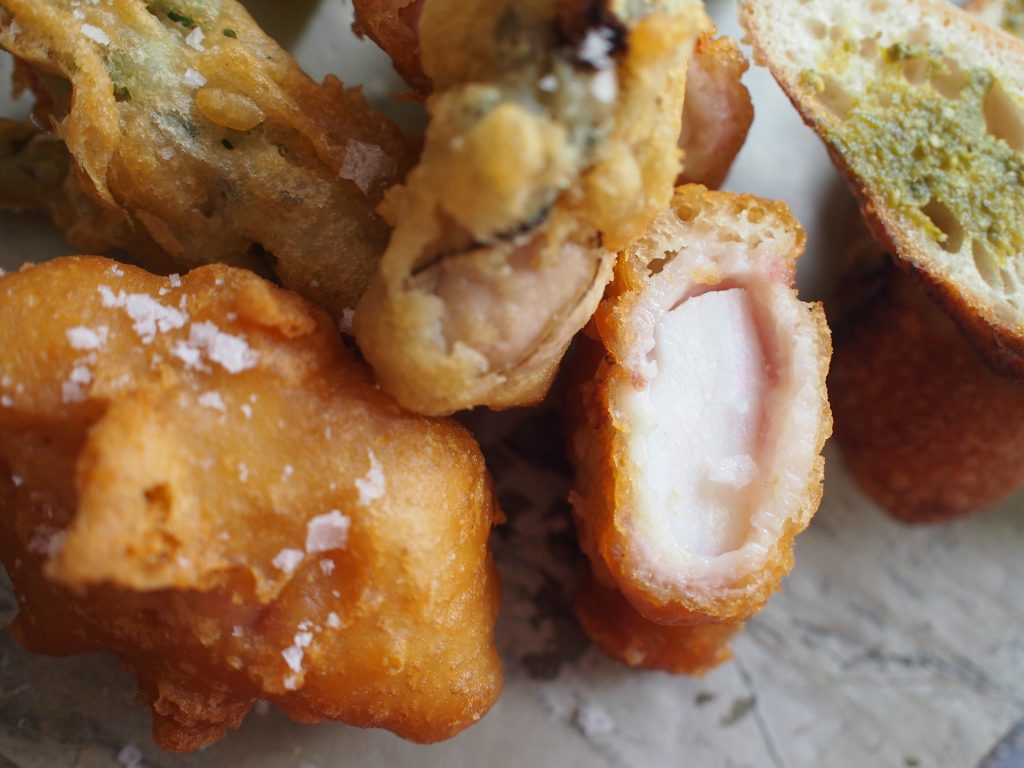 Amazing!

Then as an extra scrumptiousness, we shucked oysters and made a extra fry!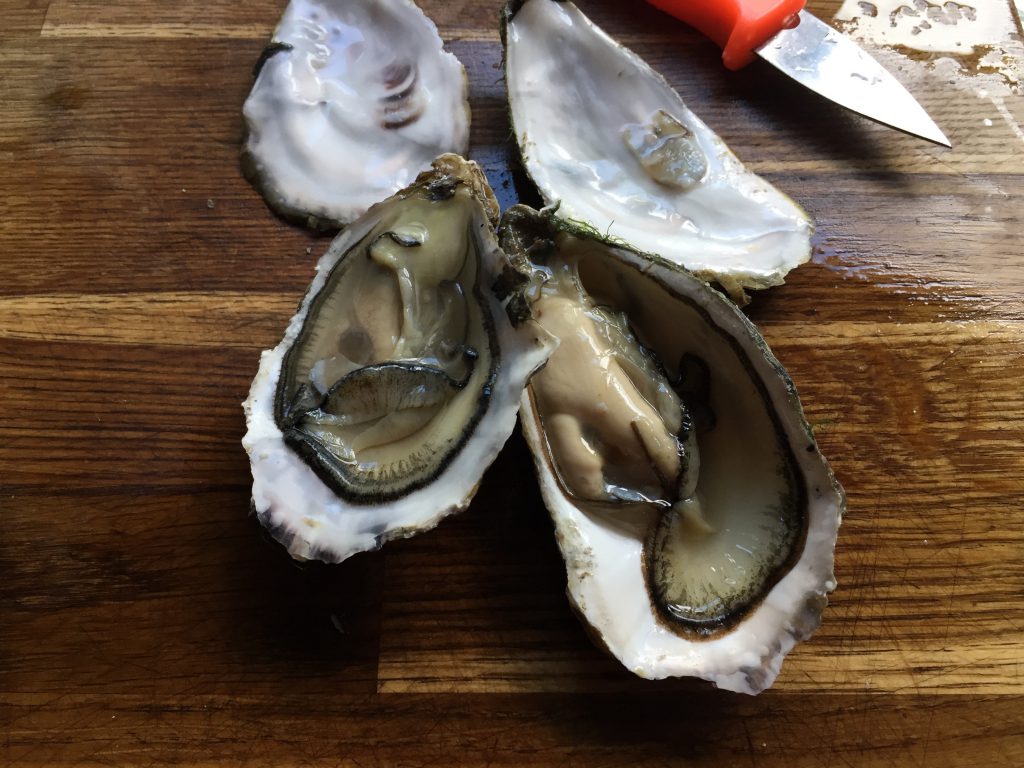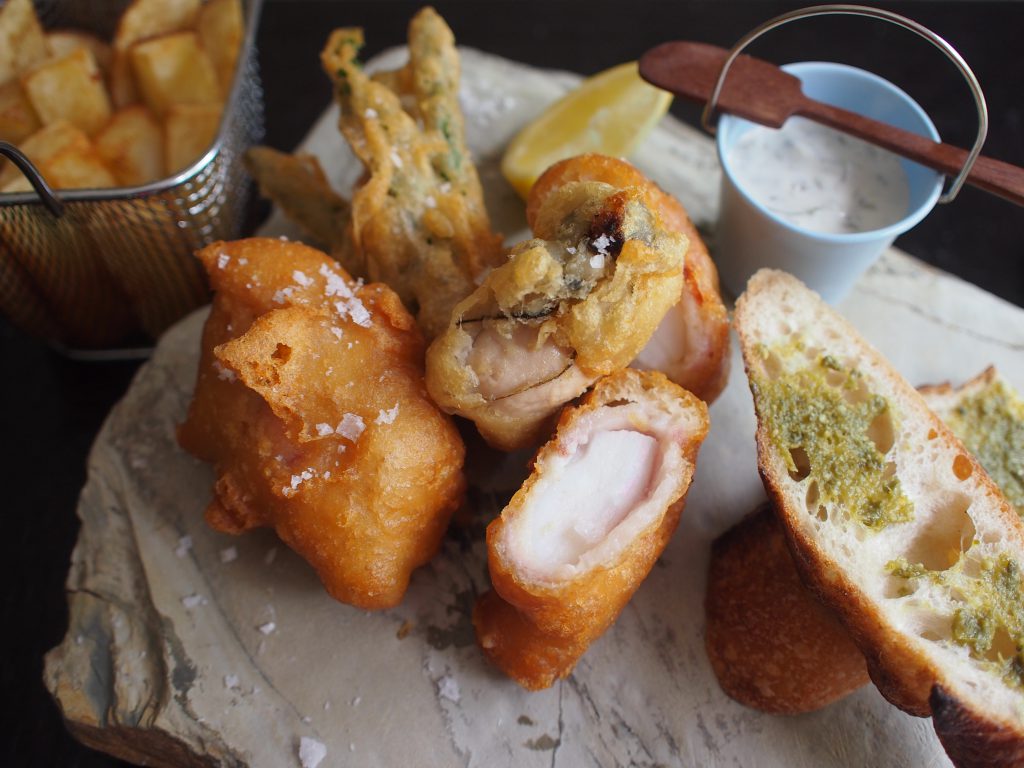 Bliss…I was just ecstatic.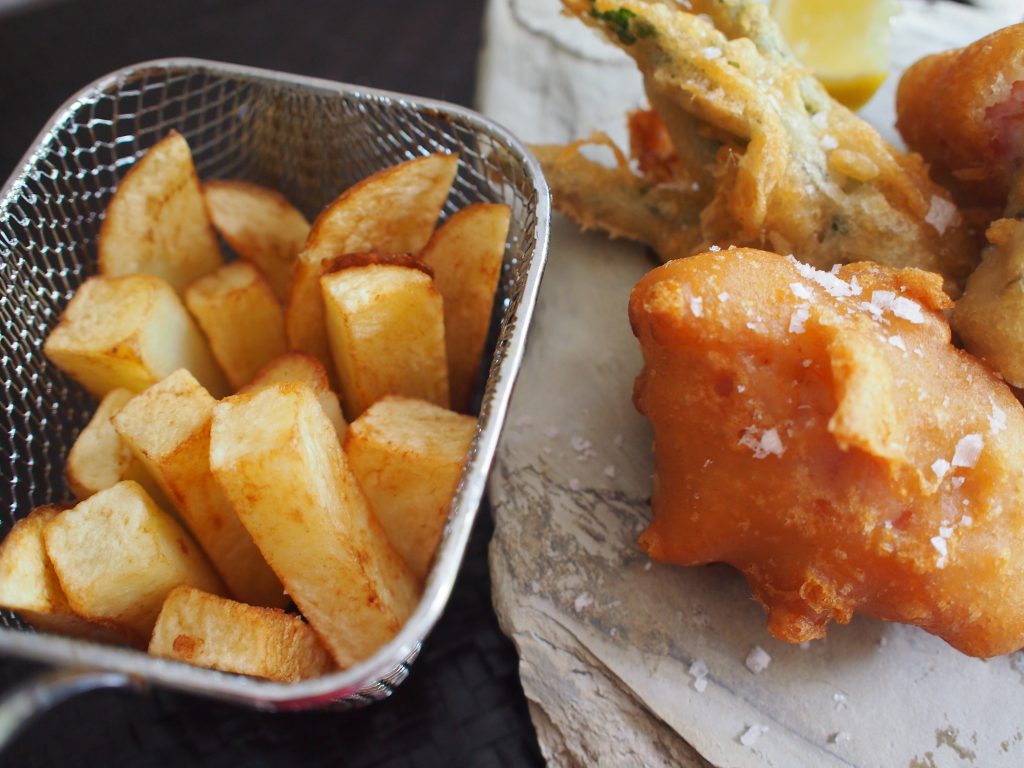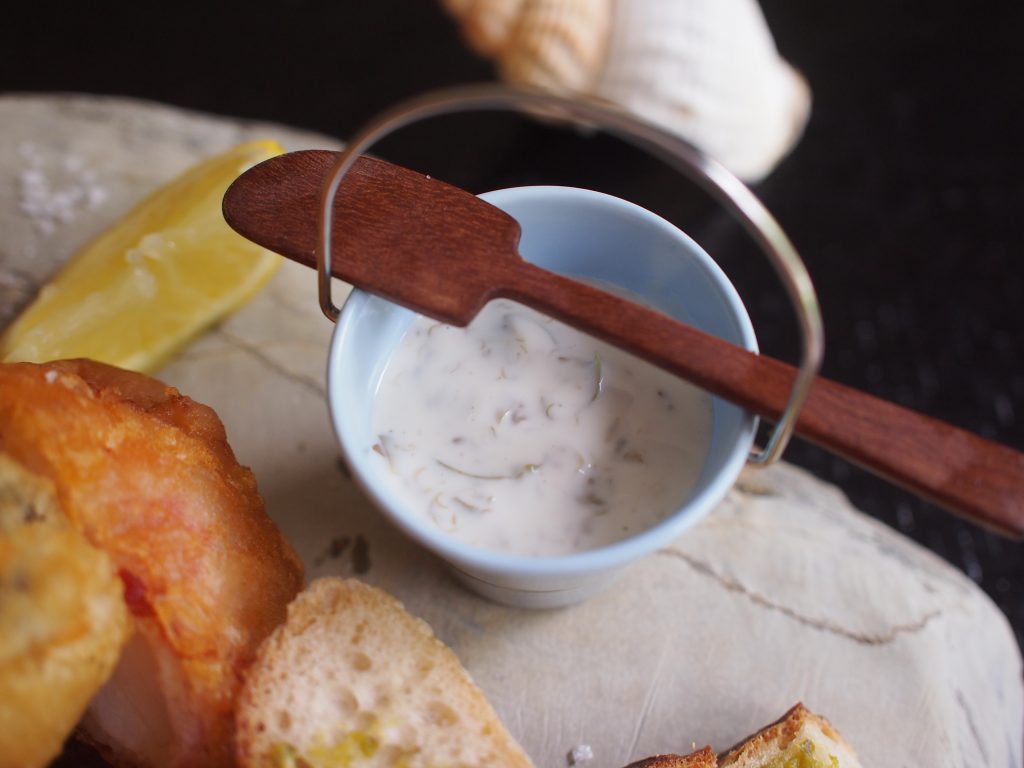 We made a step-by-step recipe for that.
I know, a dish of fish and chips is not for homemaking food for most British people, however this cooking is not complex.

If you are intrigued the method, please click the button below (we hope so!).
Right, it's nearly weekend, everybody. Woo Hoo!

Have a lovely weekend.

Naoko xx