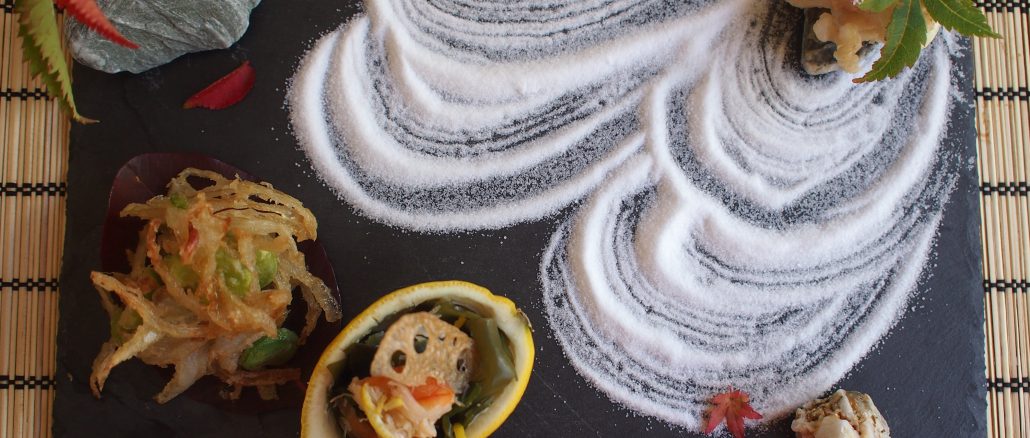 The other day, I got a pretty fresh cuttlefish from my fishmonger at Truro farmer's market.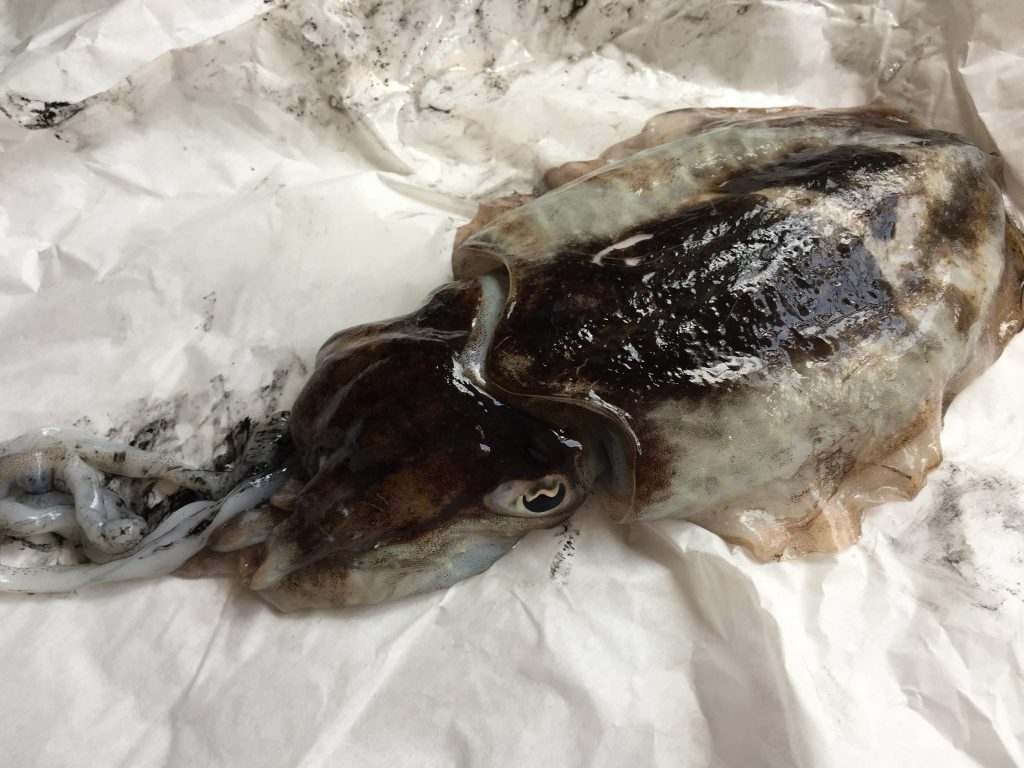 I cleaned all and prepare the body part for my catering of next week.
Then I used legs' part for my family.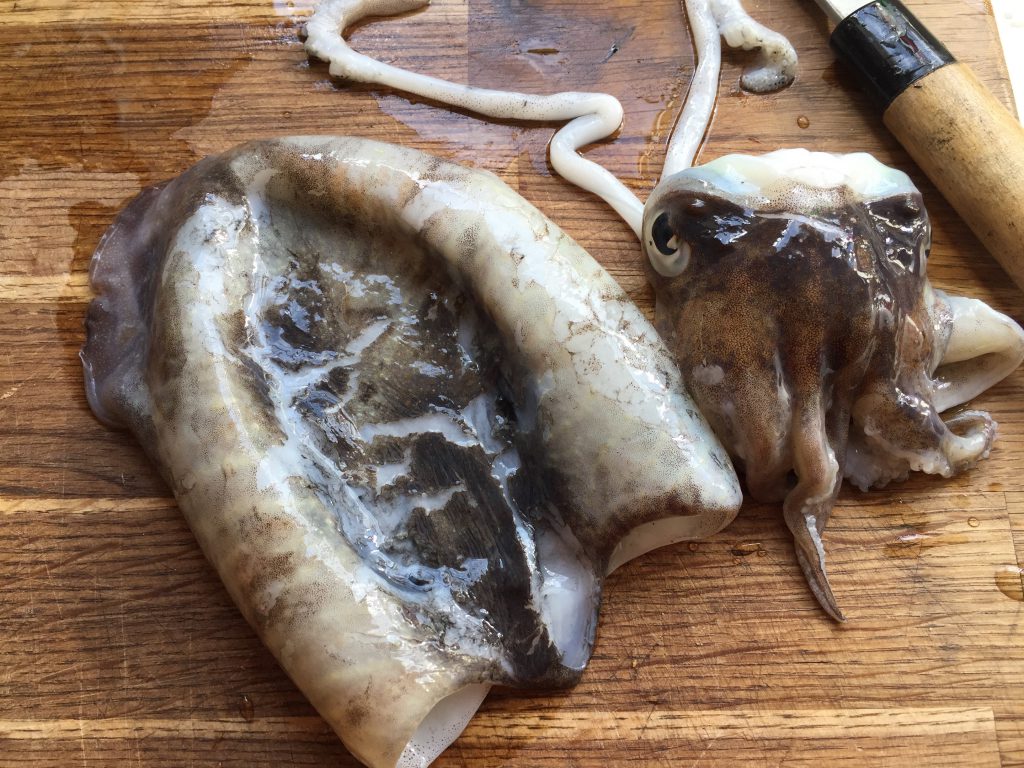 It's already September and nearly autumn.
So, I made a plate using seasonal ingredients and Japanese cooking skills.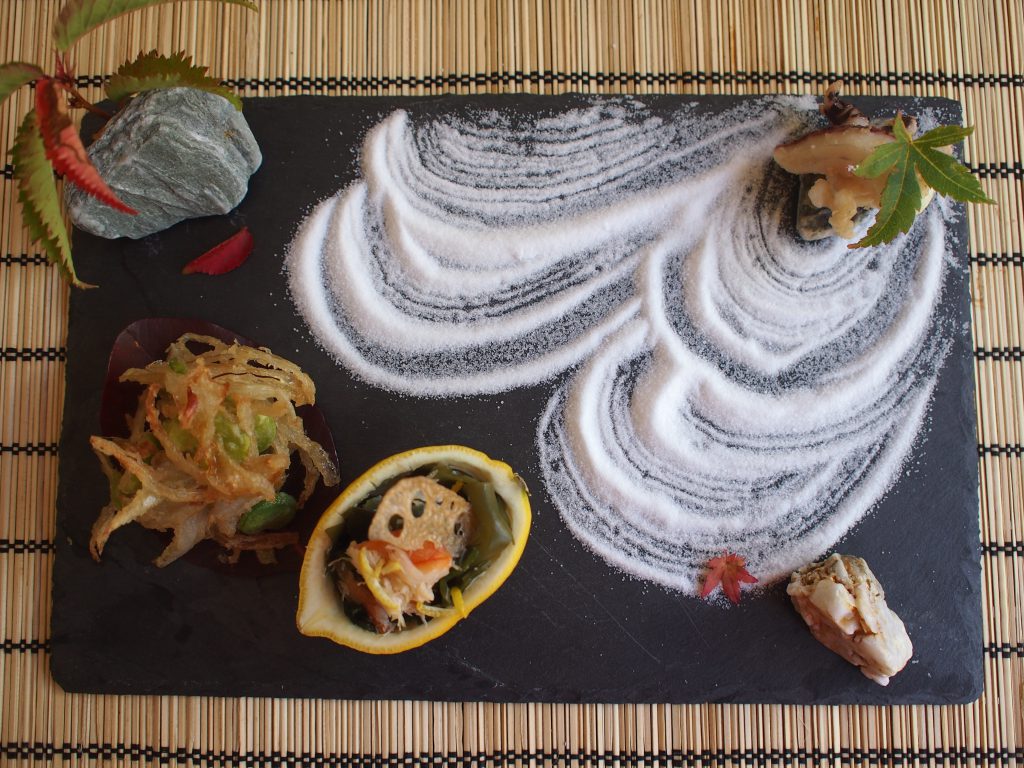 This theme was Autumnal Japanese Plate on the Cornish Beach.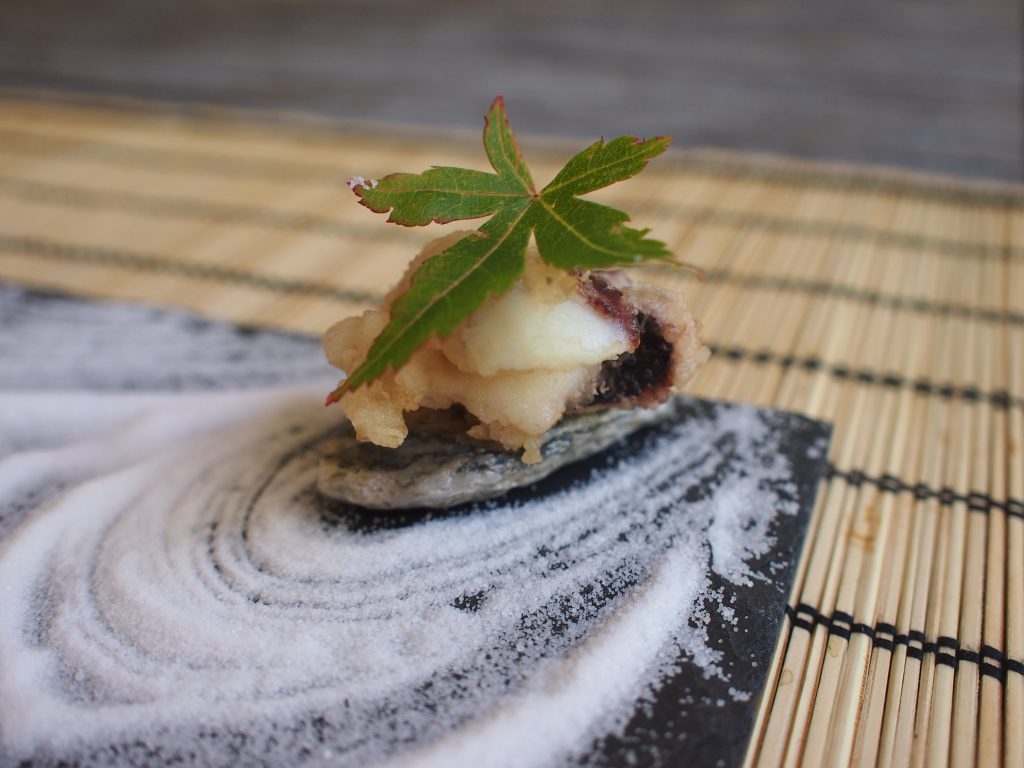 The cuttlefish Tempura on the rock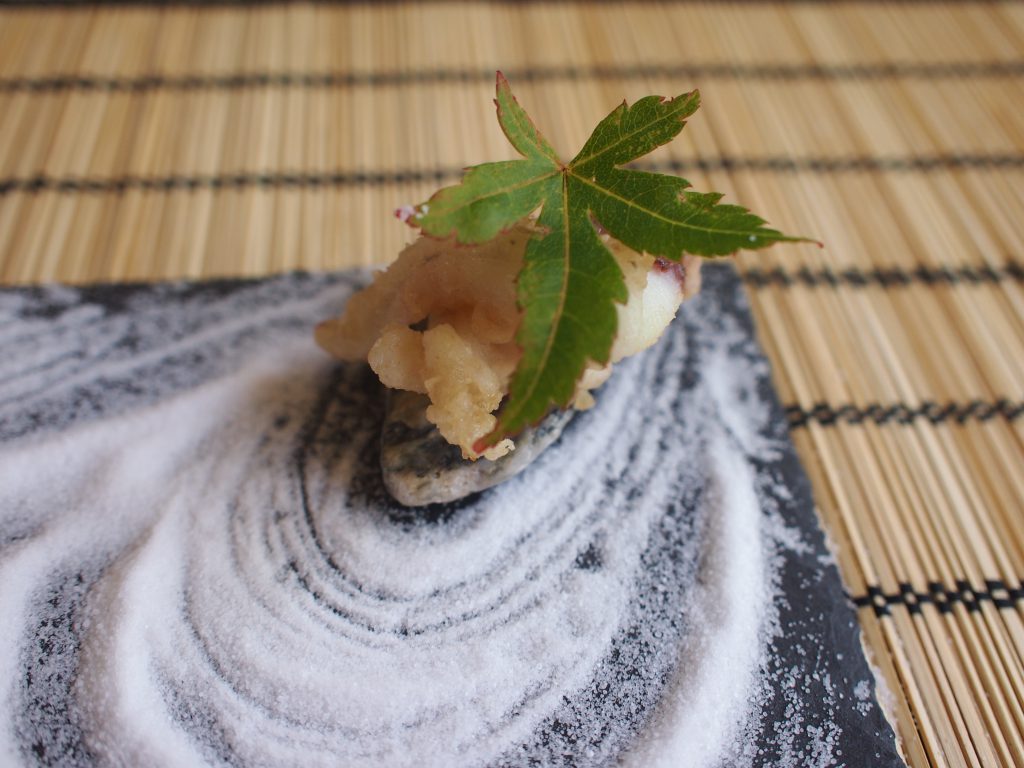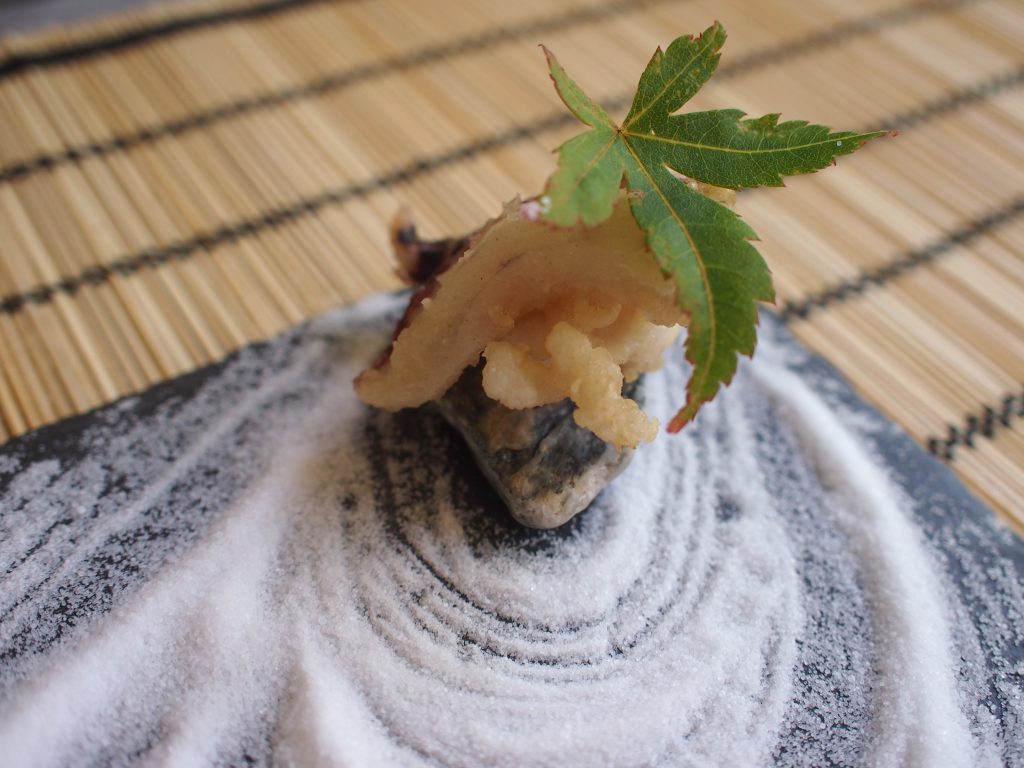 Vinegary Newlyn Crab, Seaweed Salad Boat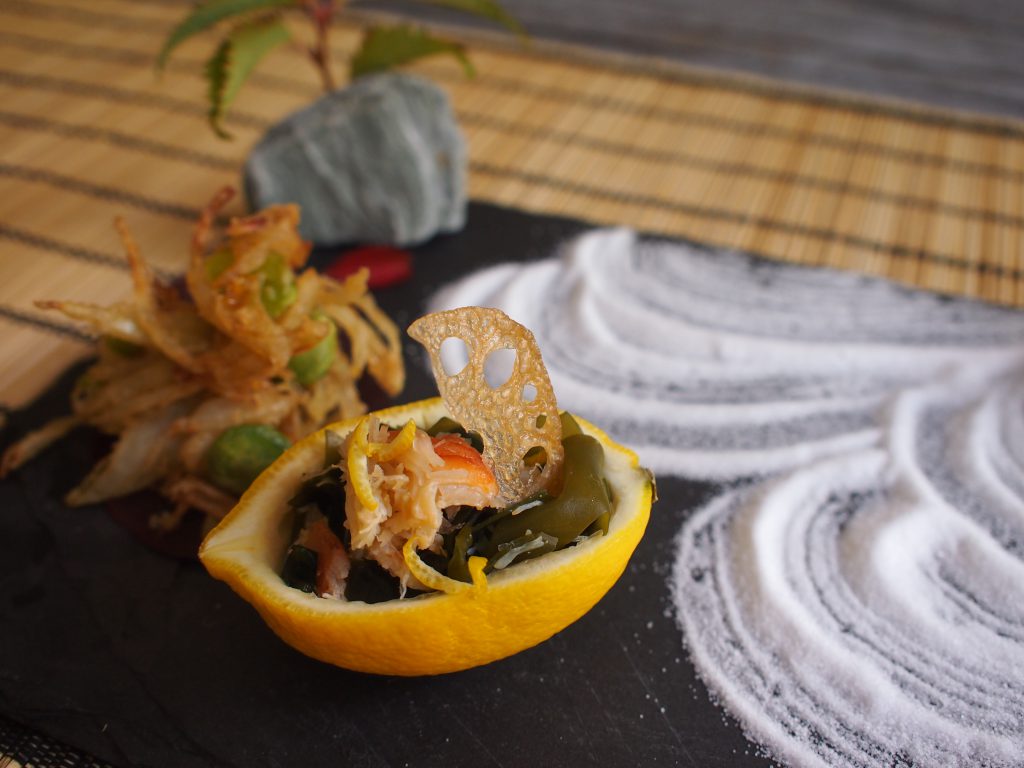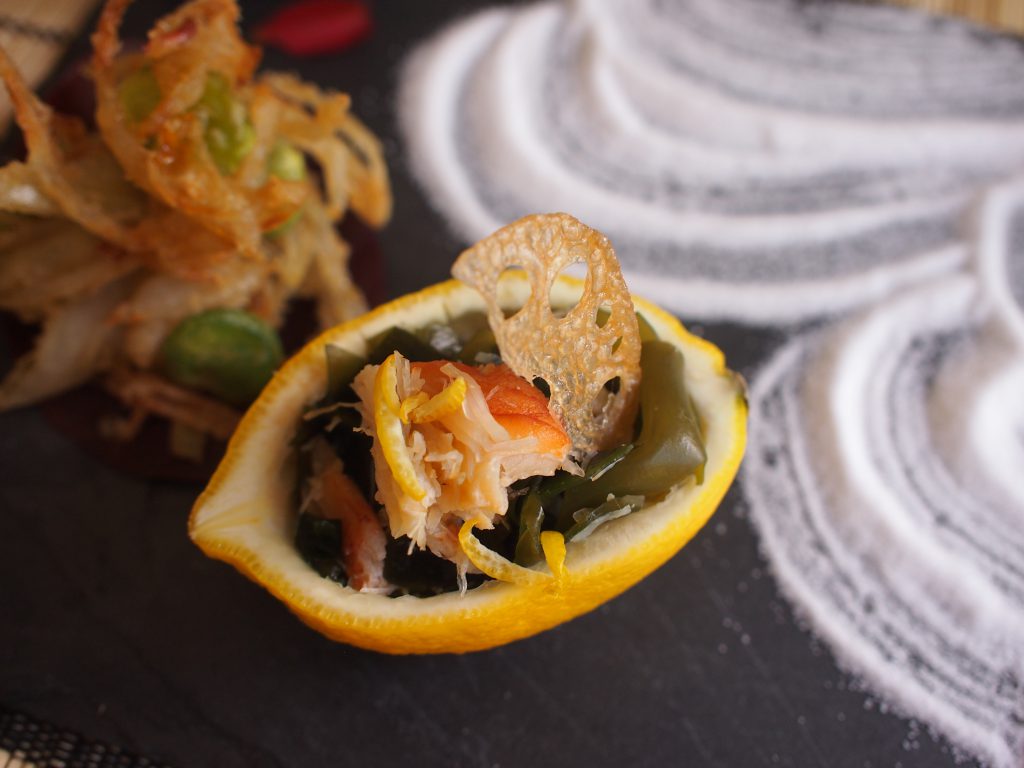 Tempura Net with Broad Beans and Onion (Kakiage)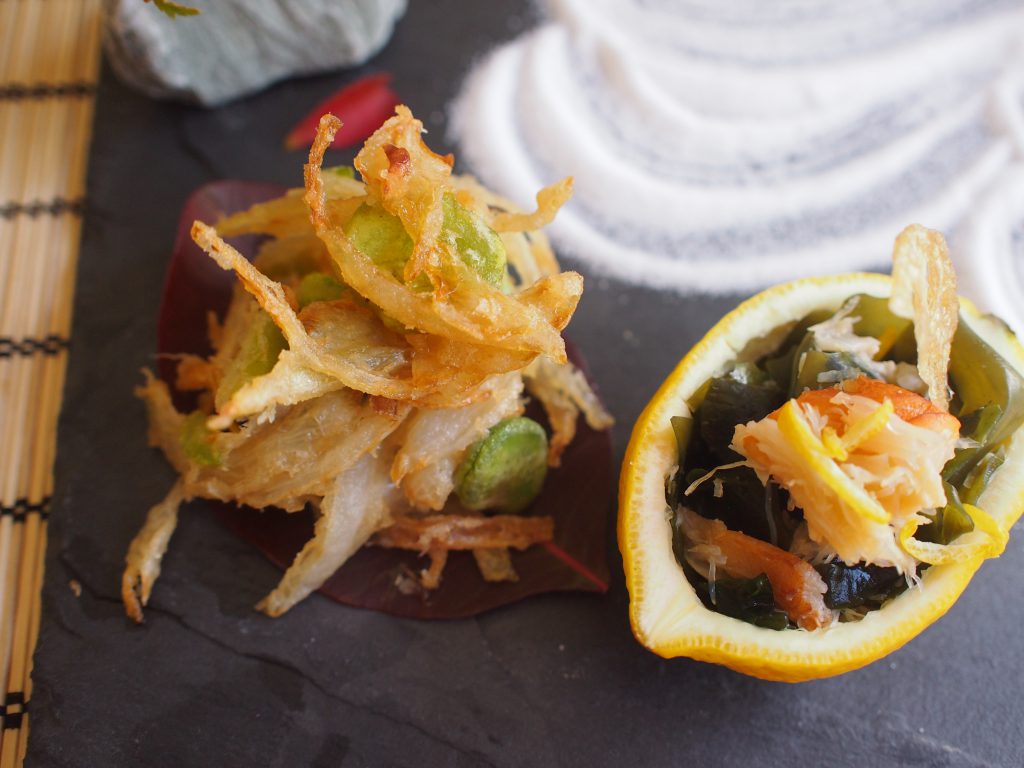 The other casts on the plate are…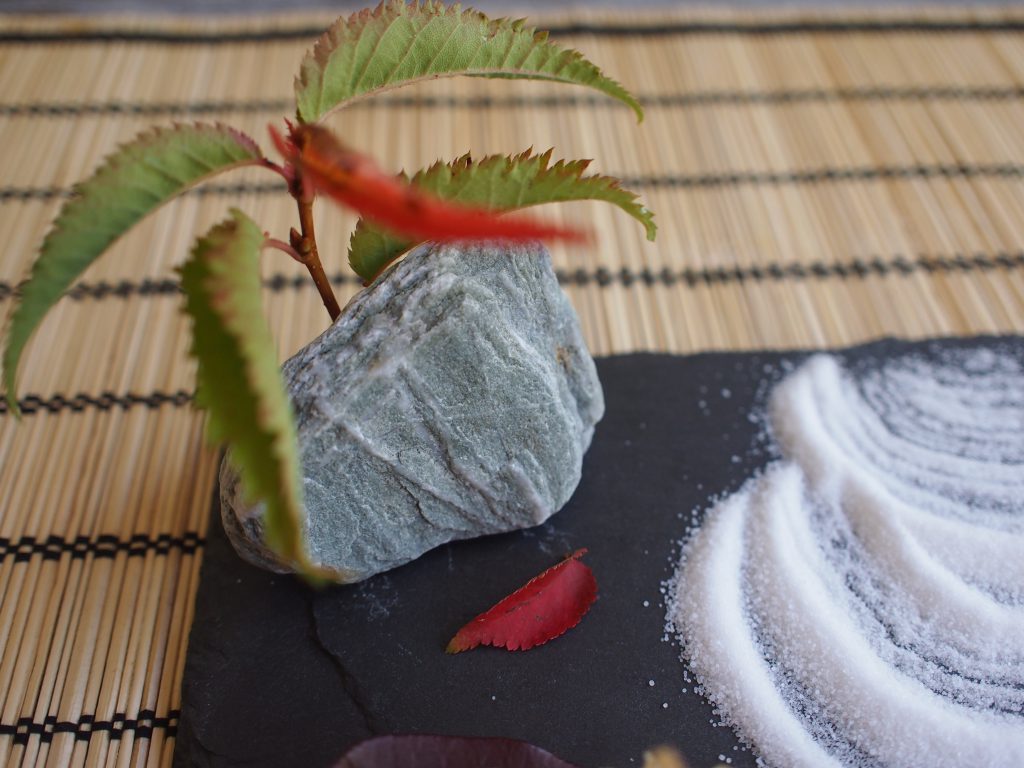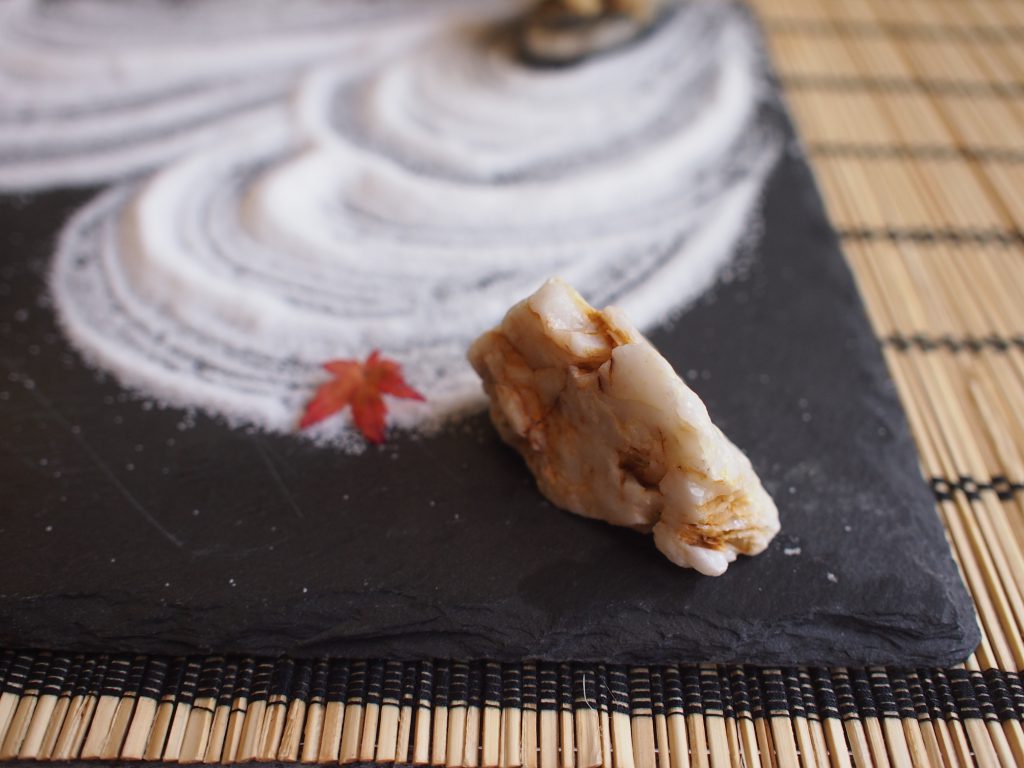 Cornish Sea Salt and stones!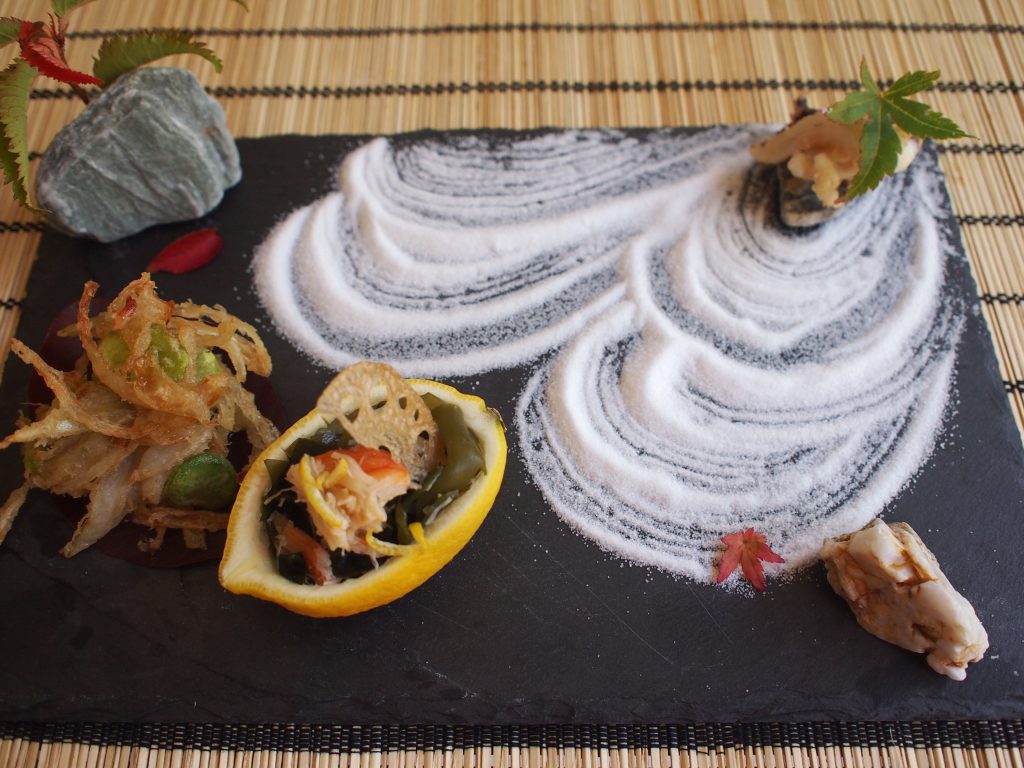 Do you like it?

I quite enjoyed making this plate!
Love it.

Wishing you a wonderful new month and new season.

Thank you very much for visiting our website.

Naoko xx