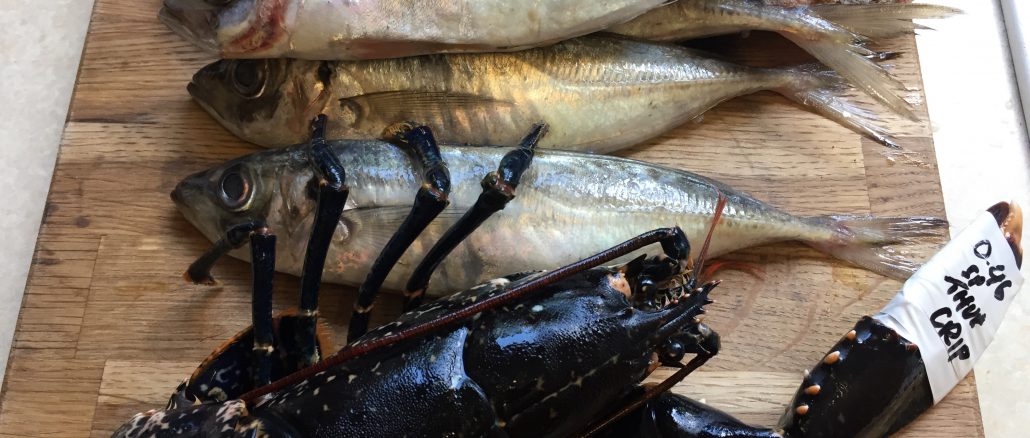 I love a farmers' market in Truro on Saturday, which is always packed with local harvests and full of seasonal fresh products.
The other weekend, luckily we had a chance to get a live lobster, scallop and line caught horse mackerels and mackerels from the local fishmonger, Kernow Sashimi.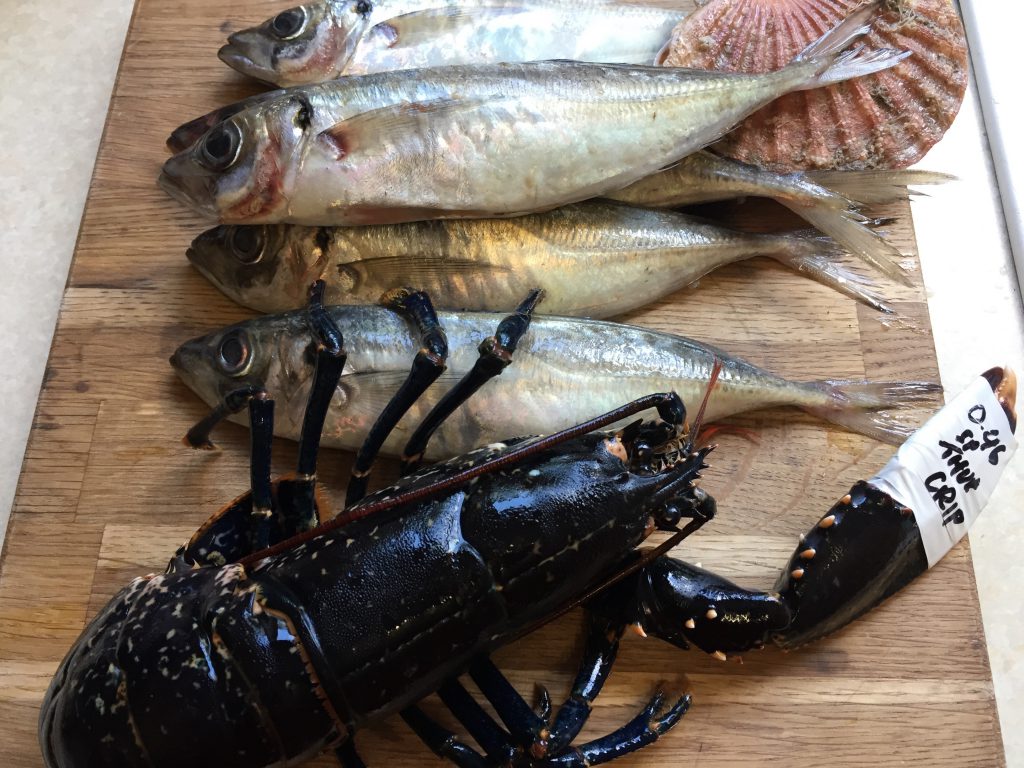 My boys were super excited to communicate with the real lobster.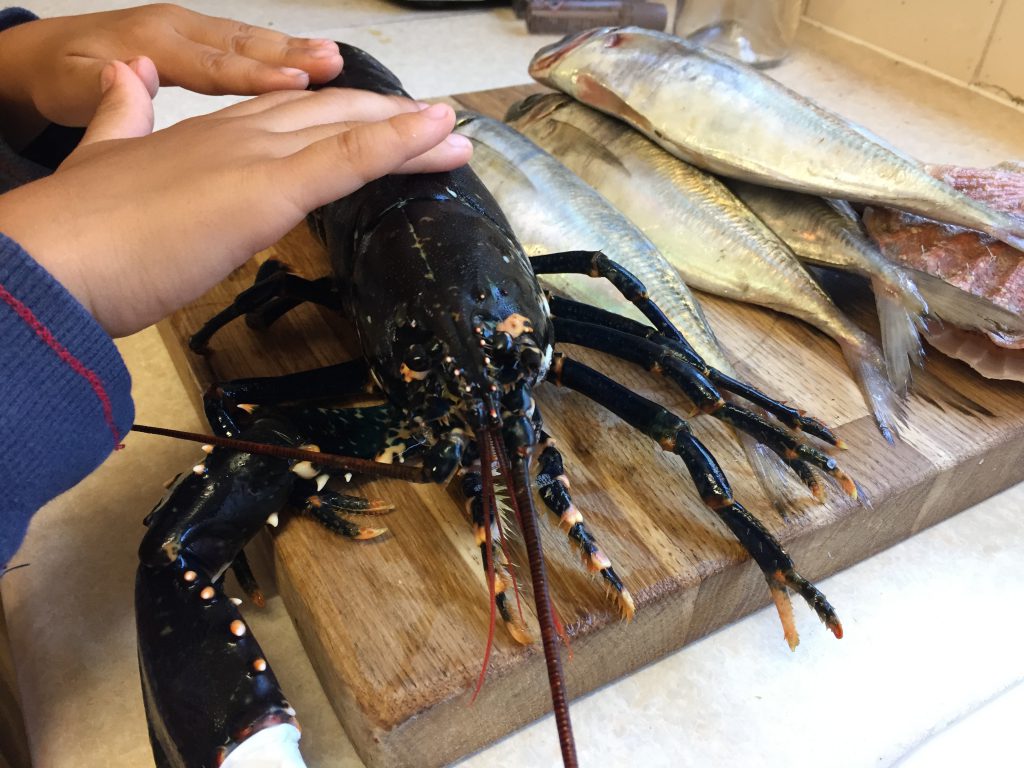 Can you guess what we are going to make with these beauties?

These were for my special clients.
We will share some pictures of dishes with you, after all we'd love to show our respect for the greatest gifts from Mother Nature so much!

Have a lovely weekend, everybody.

Naoko xx