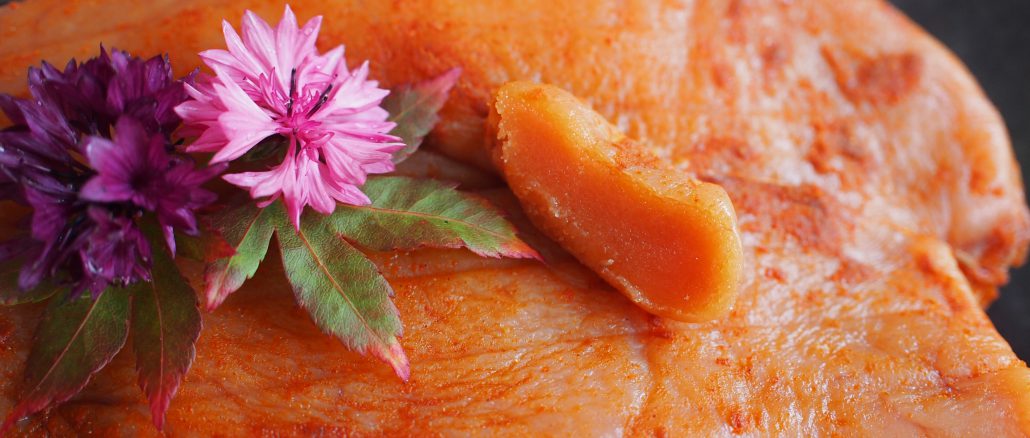 There is basically no custom to eat any roe of seafood's in Britain, but on the other hand we Japanese people cook various roe with traditional ways.

Cured and fermented chilli cod roe which is called "Karashi Mentai Ko" in Japan is one of the typical and traditional roe food.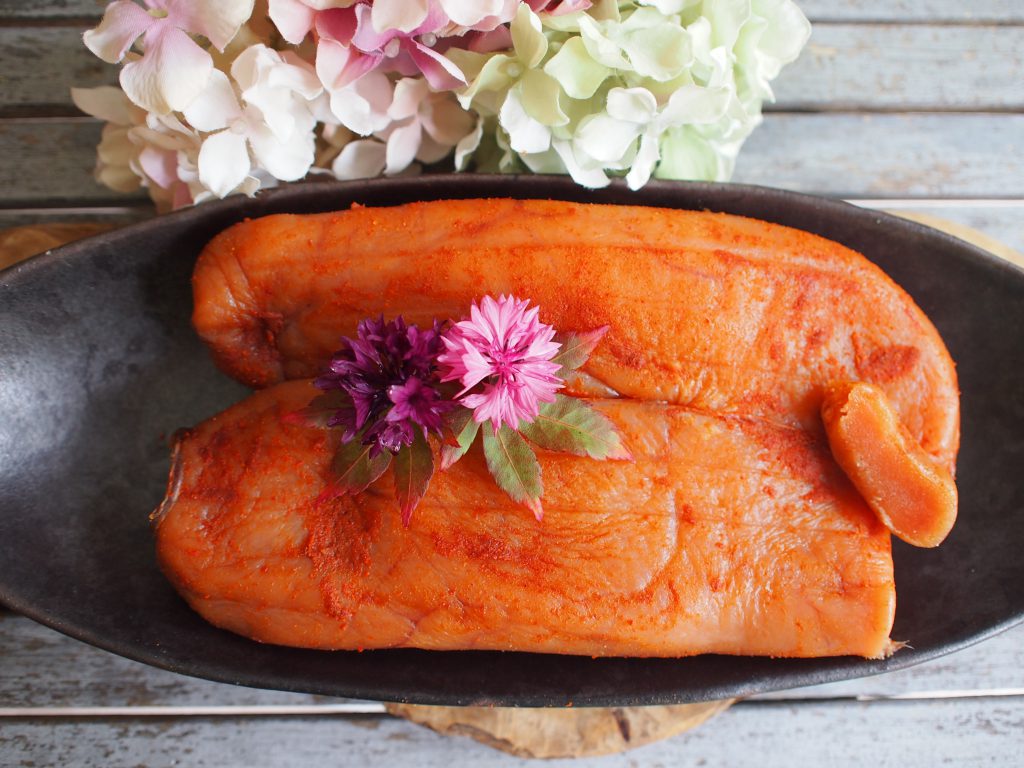 First of all, let me tell you very important thing.
Whenever I eat raw seafood, I definitely make the seafood freeze for 24 hours in a vacuumed food bag at least for the sake of avoiding parasite and bacteria.
Every single seafood has a risk of parasite, I think that's not exaggerated thing, but there is only way to protect you from the risk of these food poisonings: low temperature can kill parasite and bacteria can't live without air.
Then defrost them in a fridge until they are thawed.
Please ignore this step at your home as well.

Going back the story, I cured fresh cod roe with enormous amount of salt and sugar for removing excess fluid.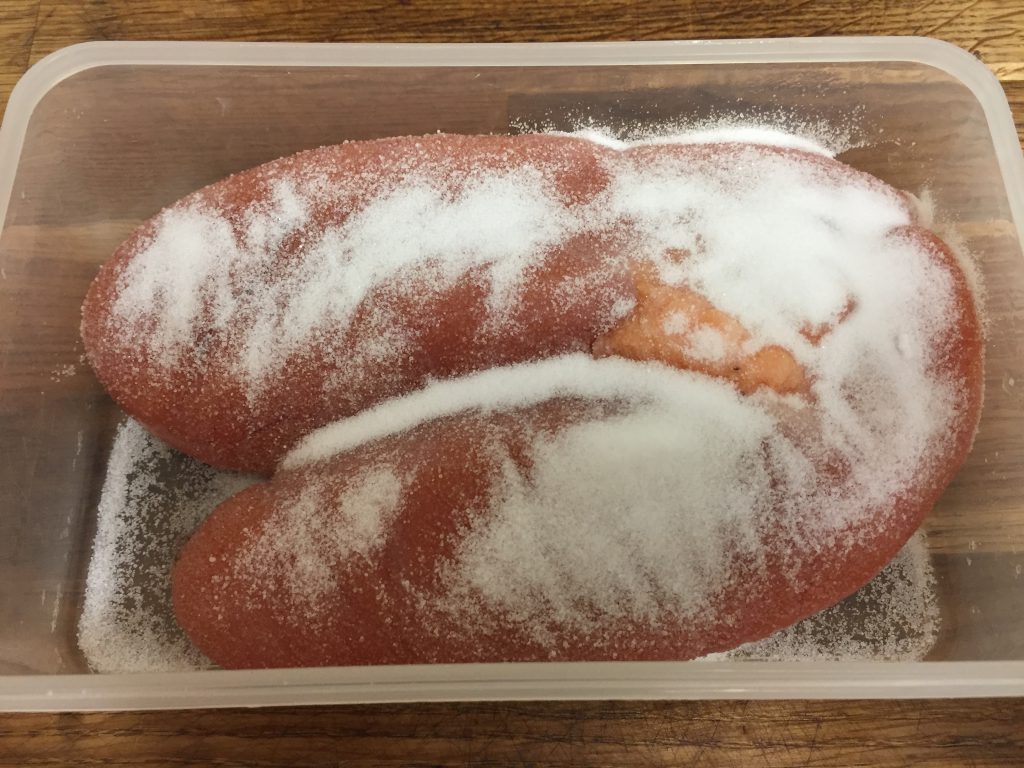 And add chilli powder.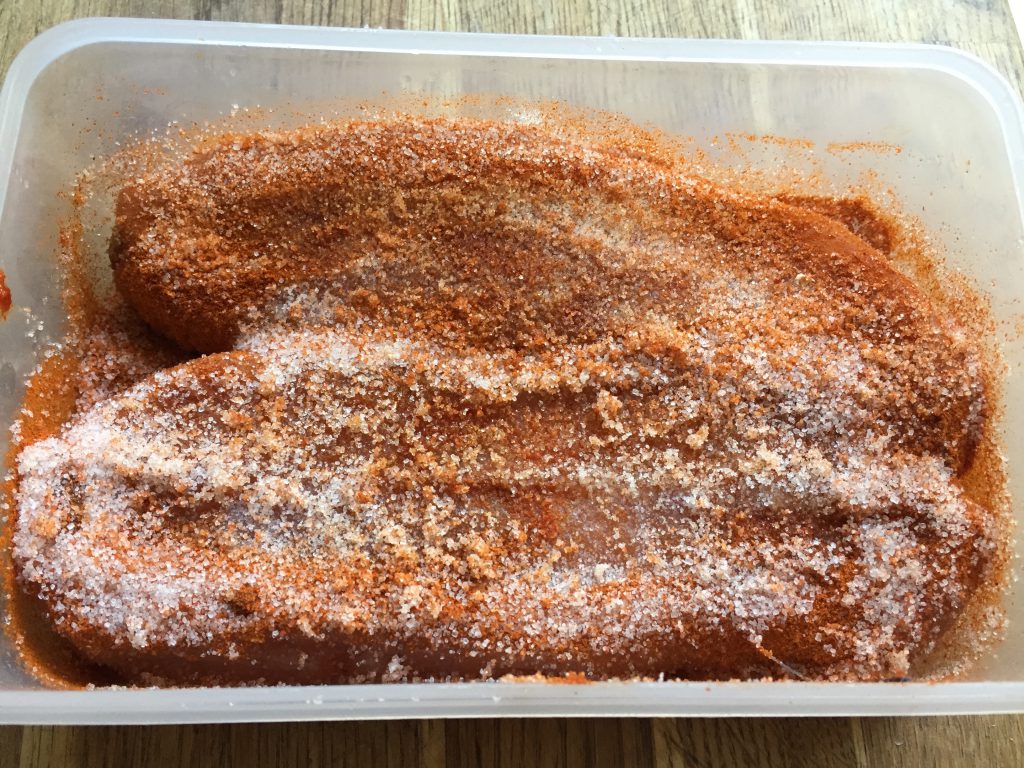 Then fermented the roe with dried Kombu (kelp) and let it dry.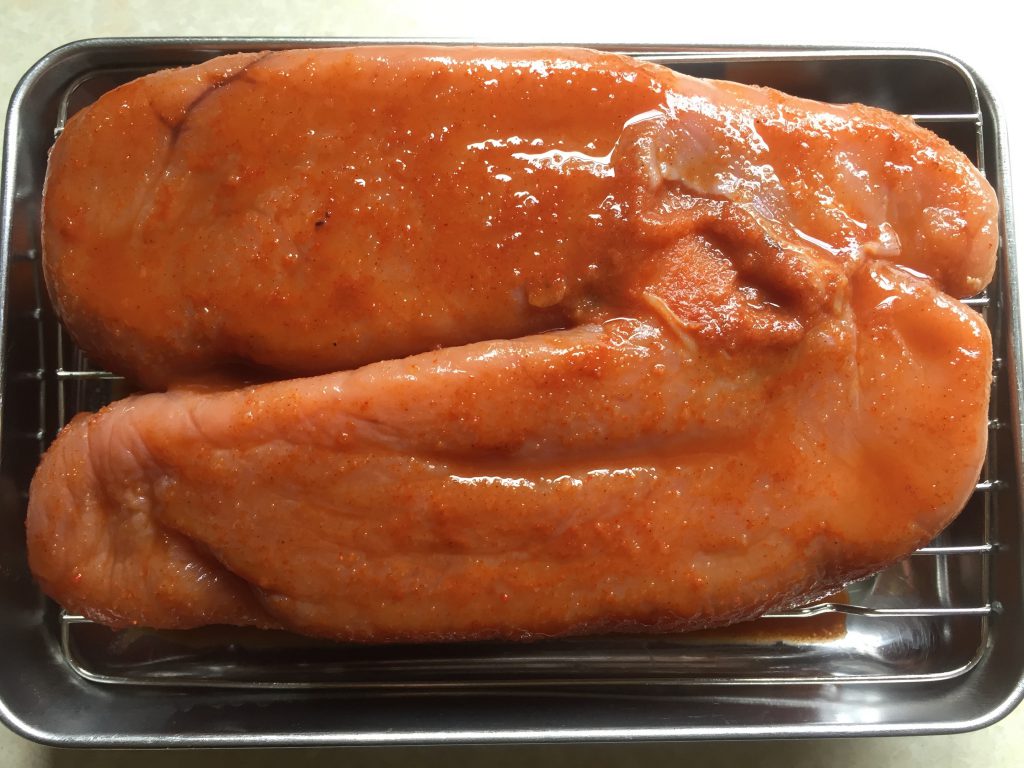 All processes has taken 10 days in my fridge.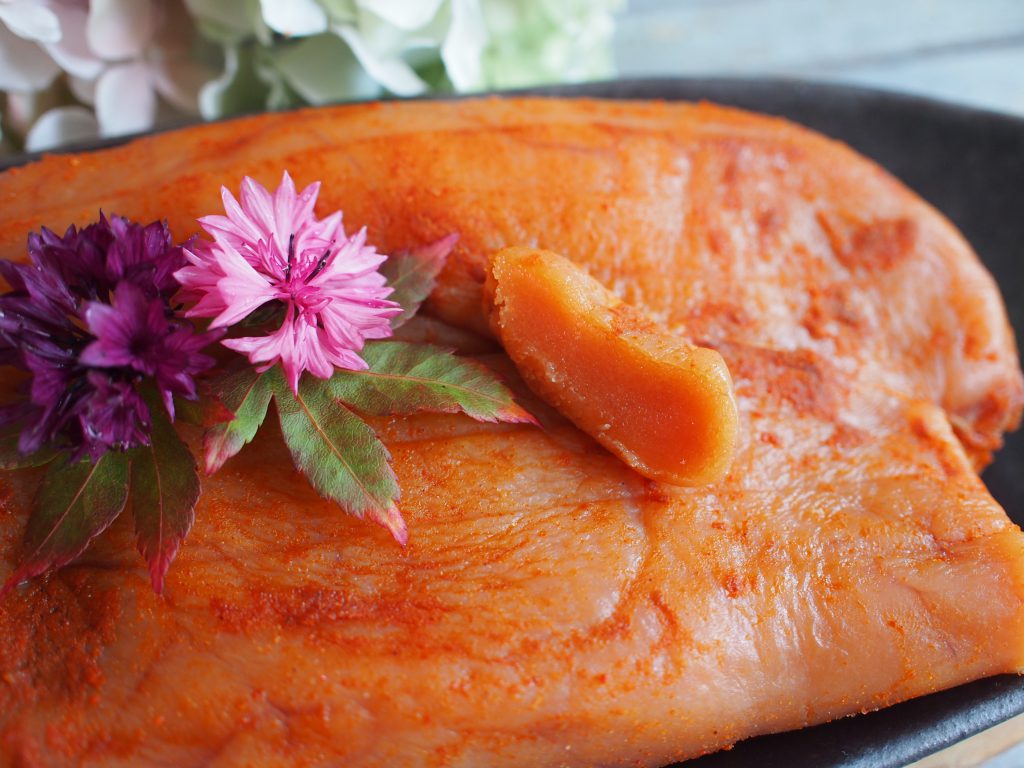 That's absolutely worth using my patience as this cured roe is so versatile for making various different dishes!
Pasta, dressing sauce, mayonnaise, butter paste etc.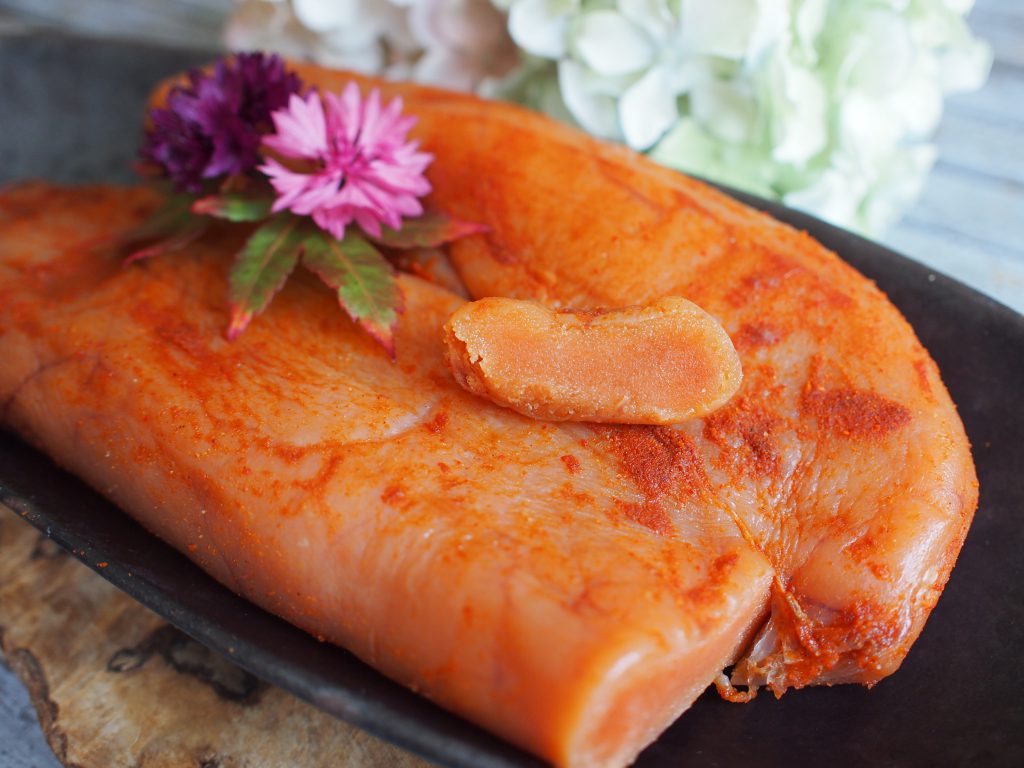 If you cut them into blocks, then you can keep them in a freezer for a month.
I'm super excited to share you how to arrange this delicious roe into various dishes already!

Have a lovely week, everybody.

Naoko xx