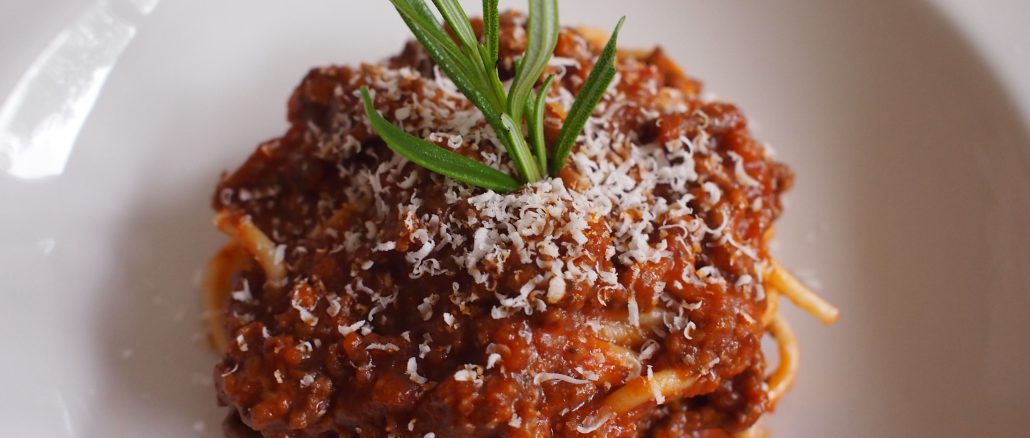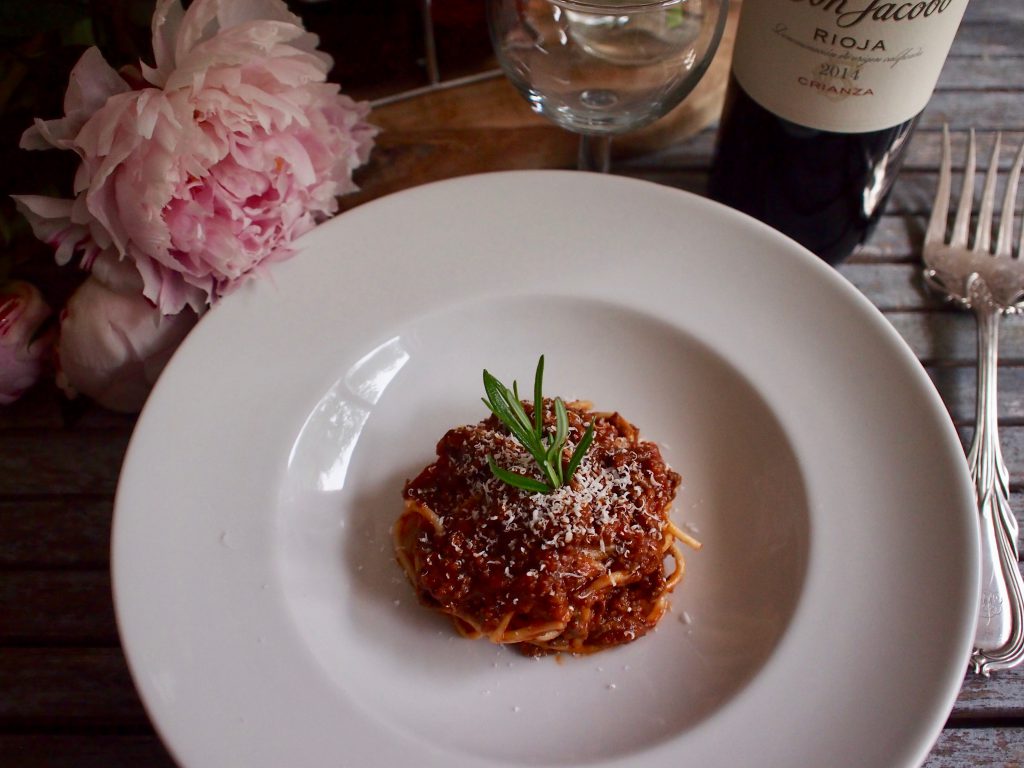 This is my style of Spaghetti Bolognese.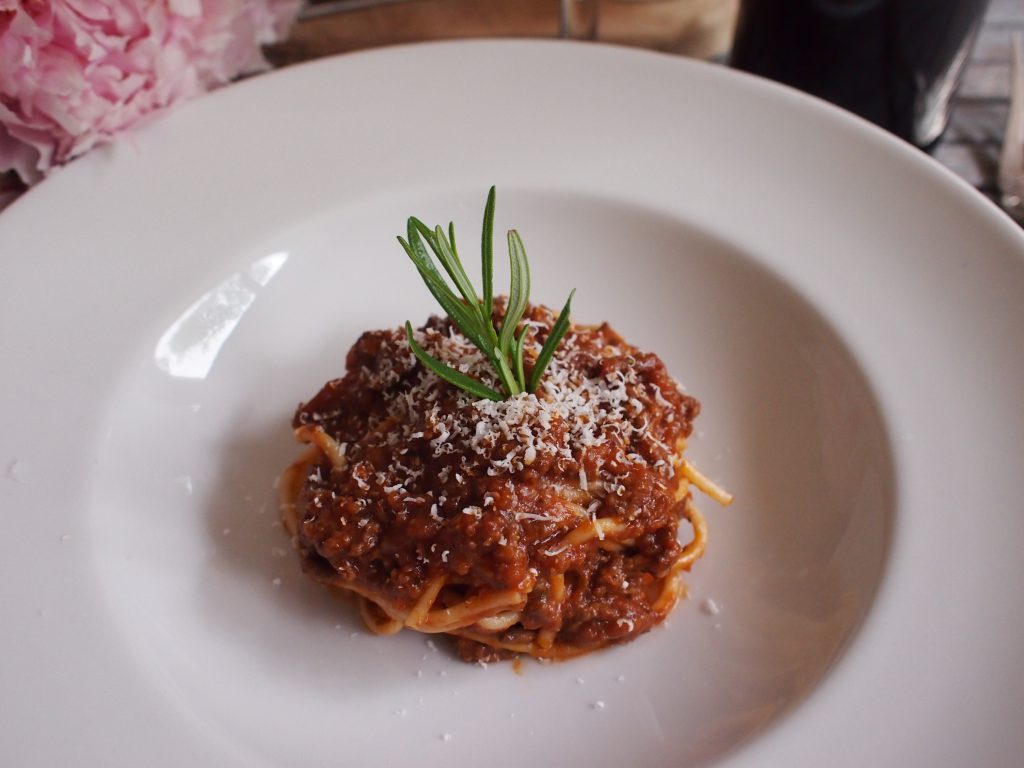 Sauce are made of a lot of various vegetables, tomato puree, herbs, cherry and as a hidden extra flavour, I add homemade bone marrow butter in the sauce.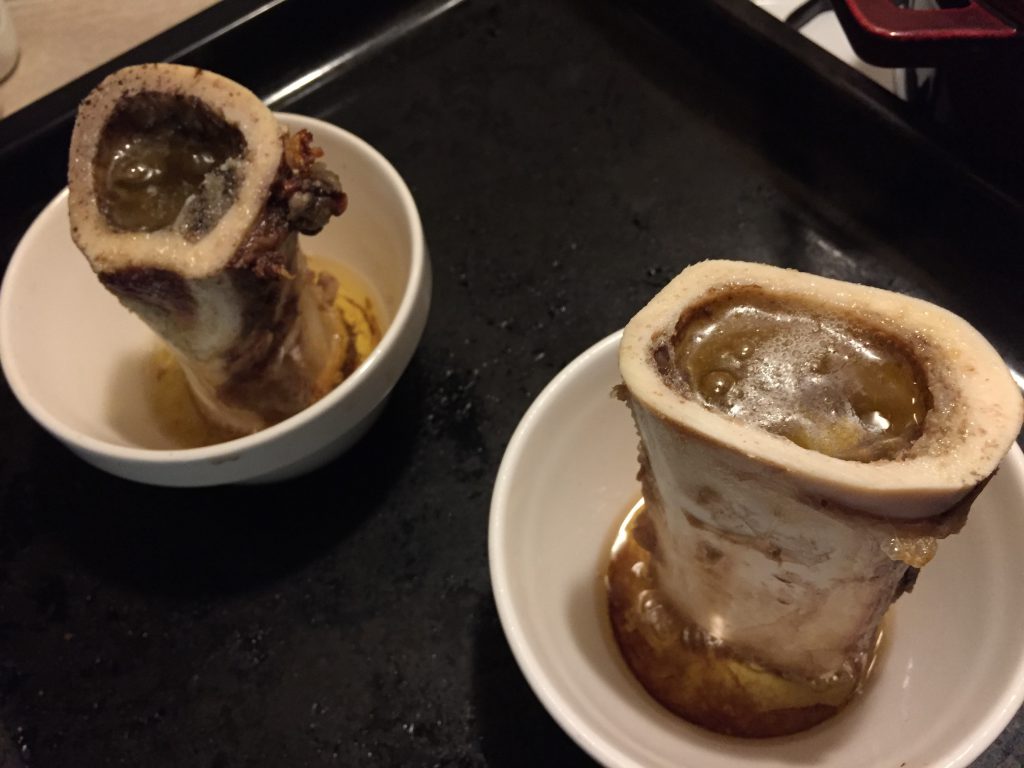 Bone marrow that is cleaned for removing any blood before cooked is amazingly flavourful.

I always make big amount of Ragu in a large stew pan and keep in a freezer, because Ragu sauce is hugely versatile for arranging to different dishes not only for pasta but also for topping of toast and roasted potato etc.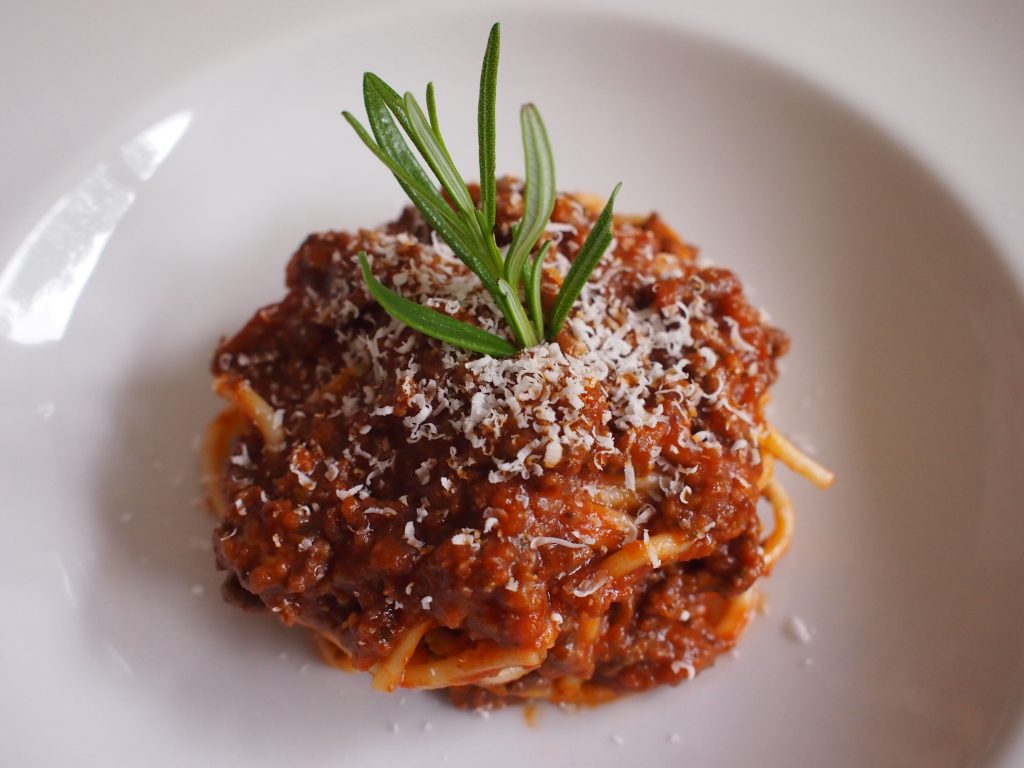 Are you intrigued the recipe of this scrumptious dish?
I'm thinking to write down the method and will share with you in the near future.

Have a lovely week, everybody!

Naoko xx