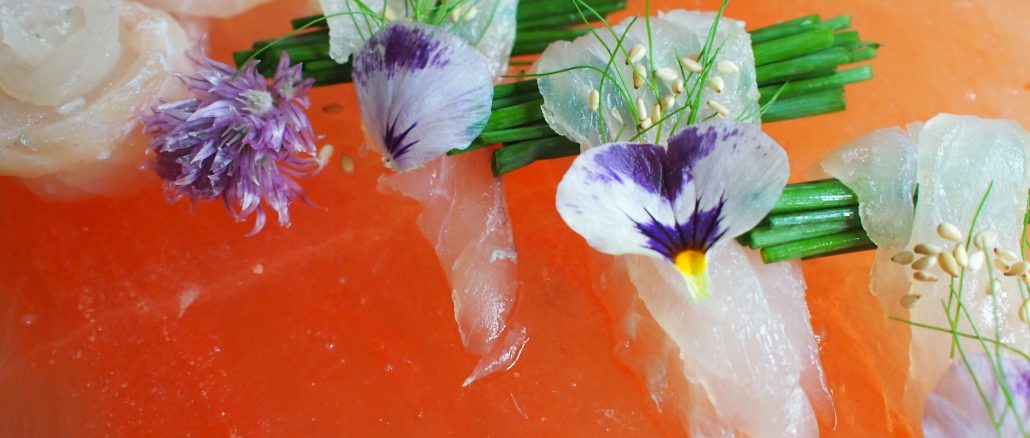 Peony
That's one of my most favourite flower.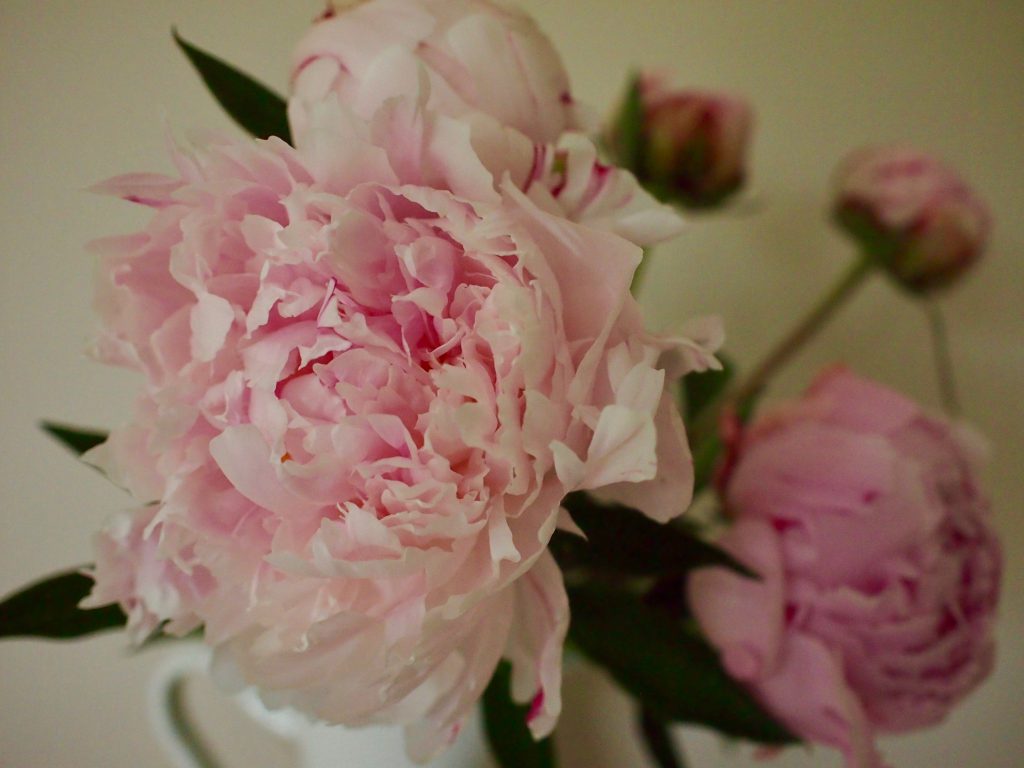 The other day, my special good friend gave this bouquet and this beauty lit my life up!

Then I was so inspired by these exquisite beauties to make something special.
At the same time, I got a local caught Pollock from my fish monger in Truro.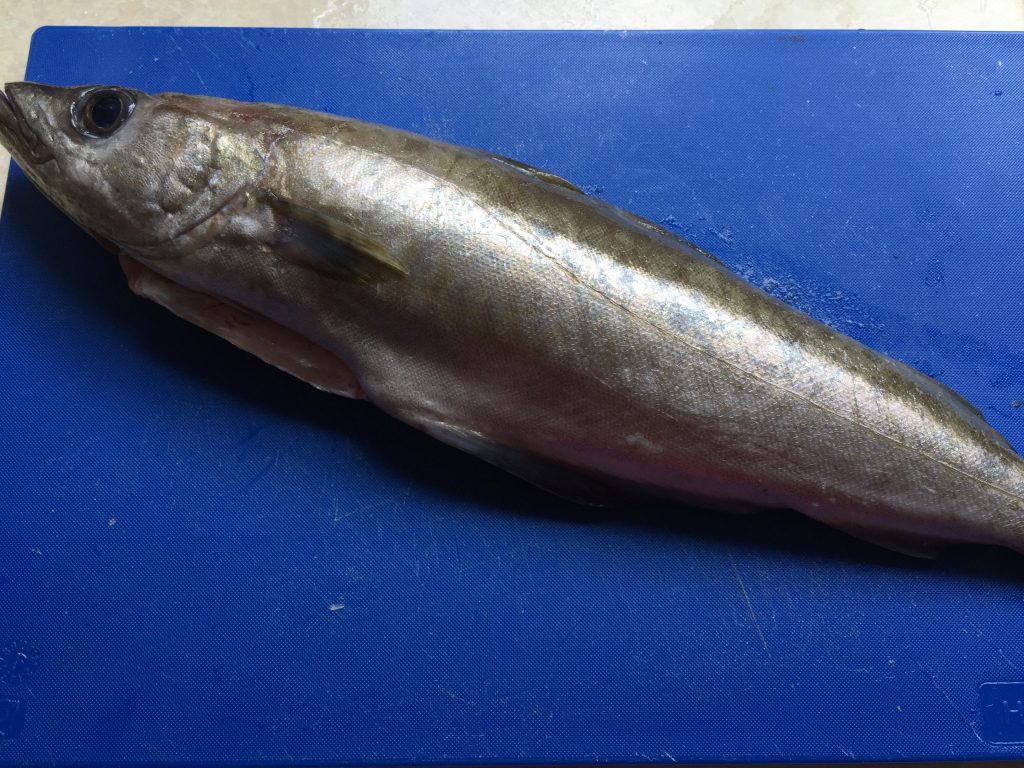 Cleaned this whole fish, and they turned into…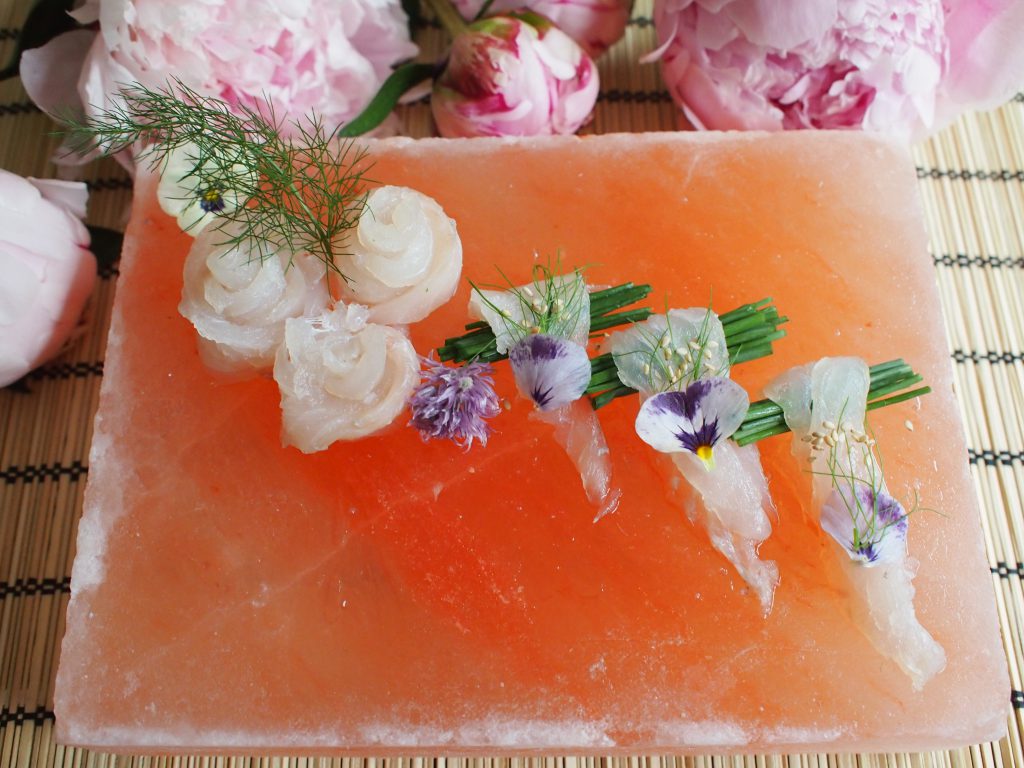 Truffle Oil Cured Sashimi Cornish Pollock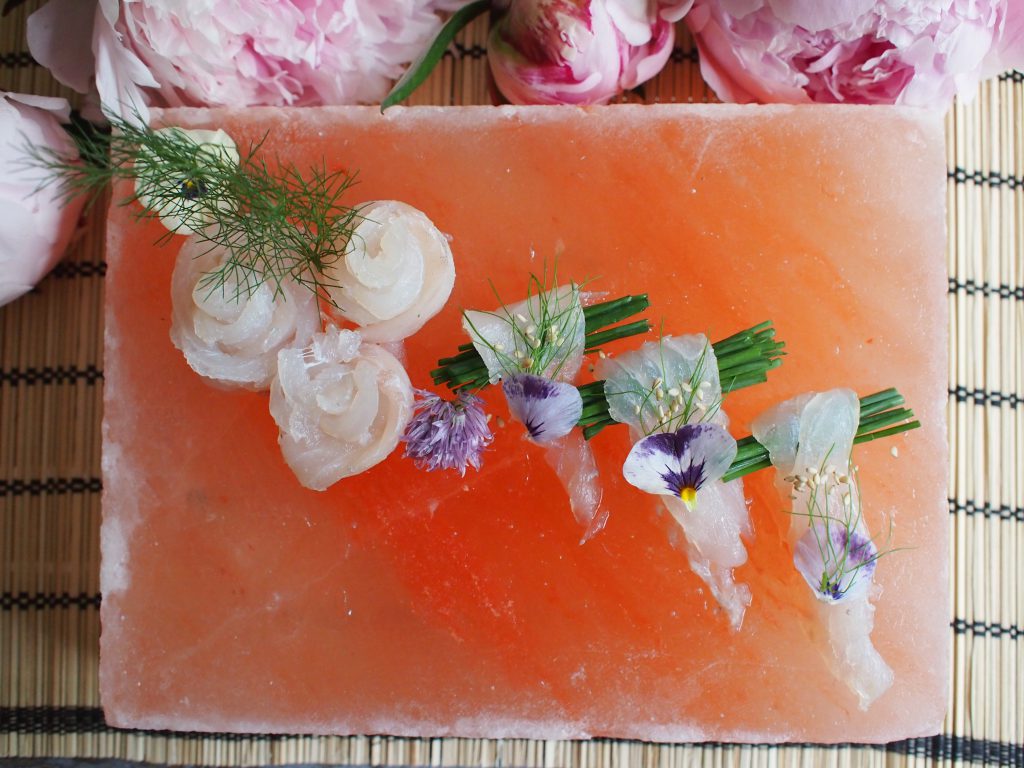 The Pollock was sliced really thinly, which is called Usu-zukuri.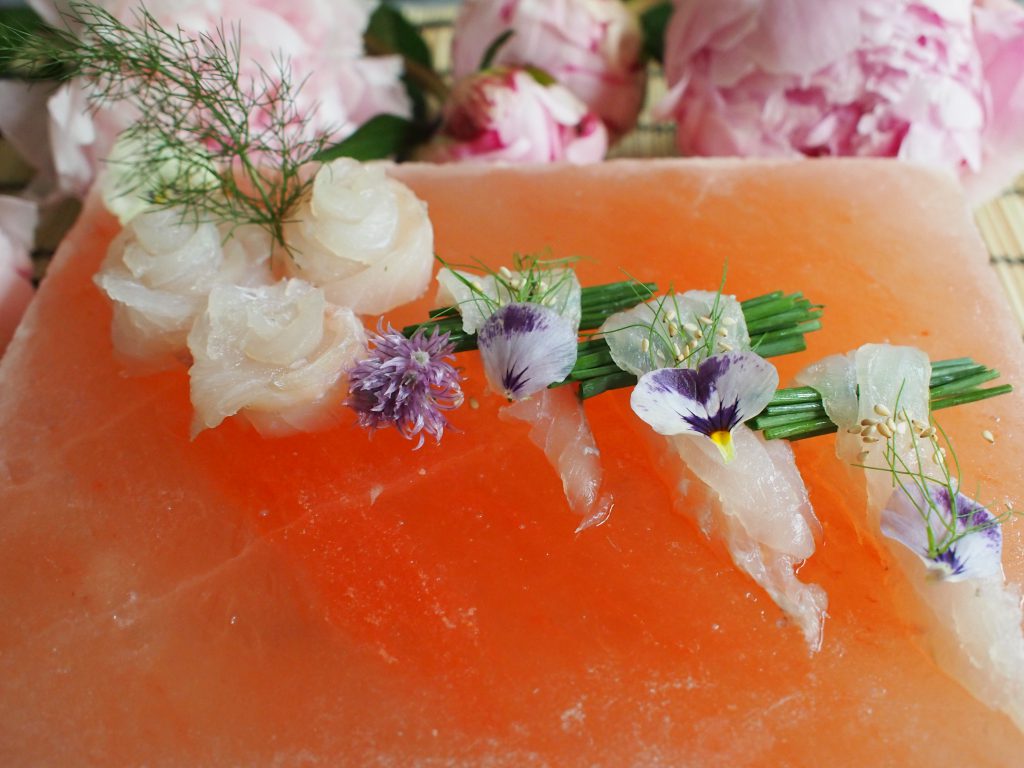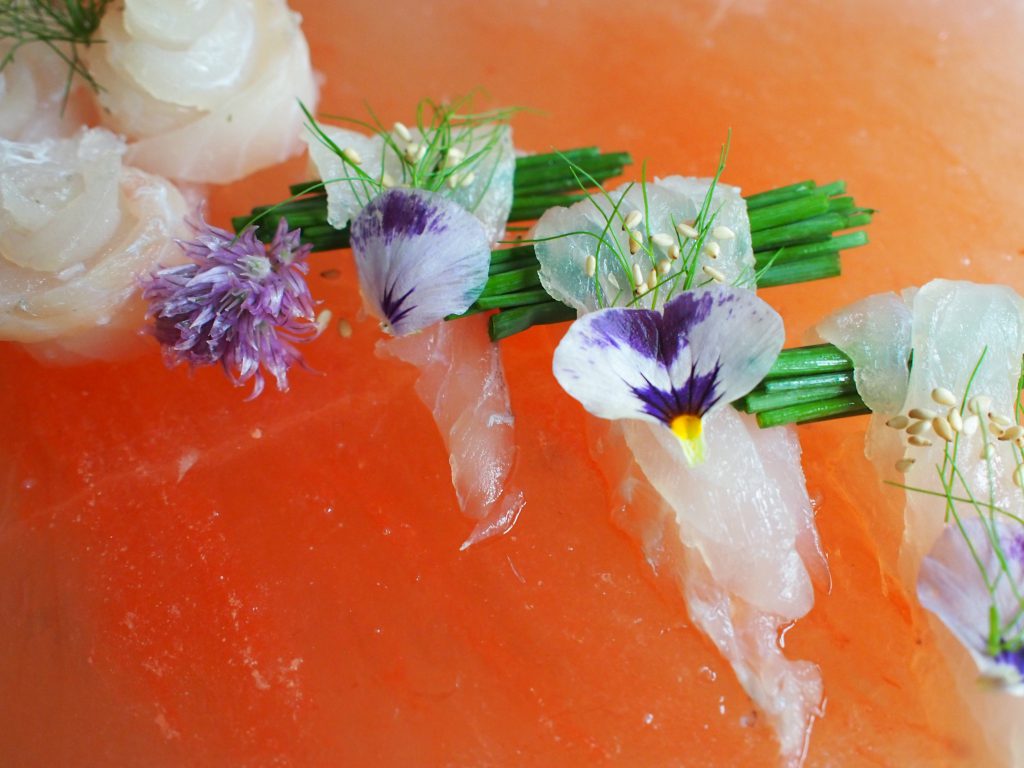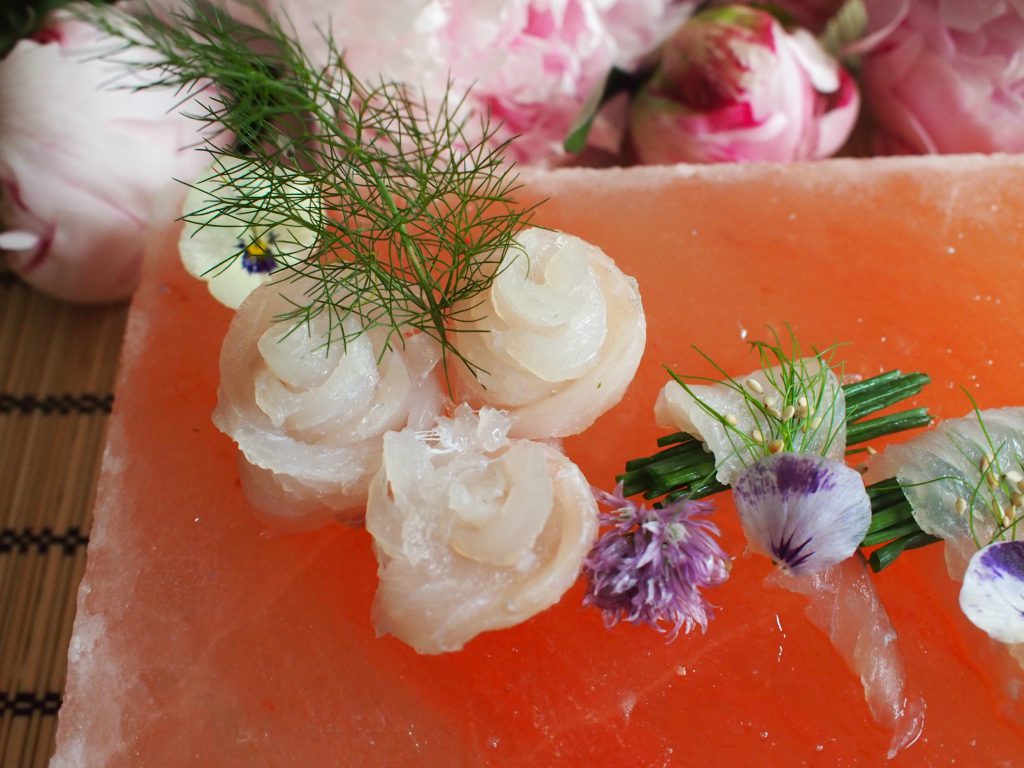 This pink Himalayan salt plate is super helpful to infuse extra flavour into the Sashimi, and also looks pretty.

How are you doing in the new month, June?
I hope you have had a fulfilled summer this year.

Naoko xx