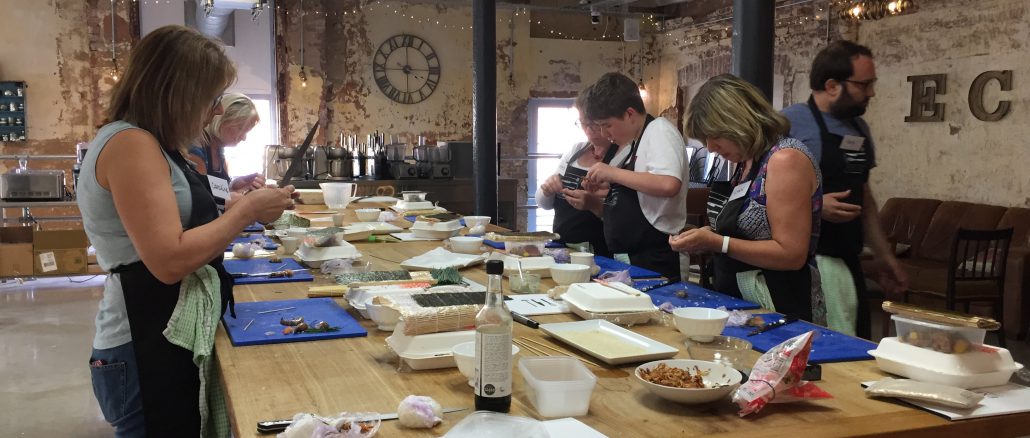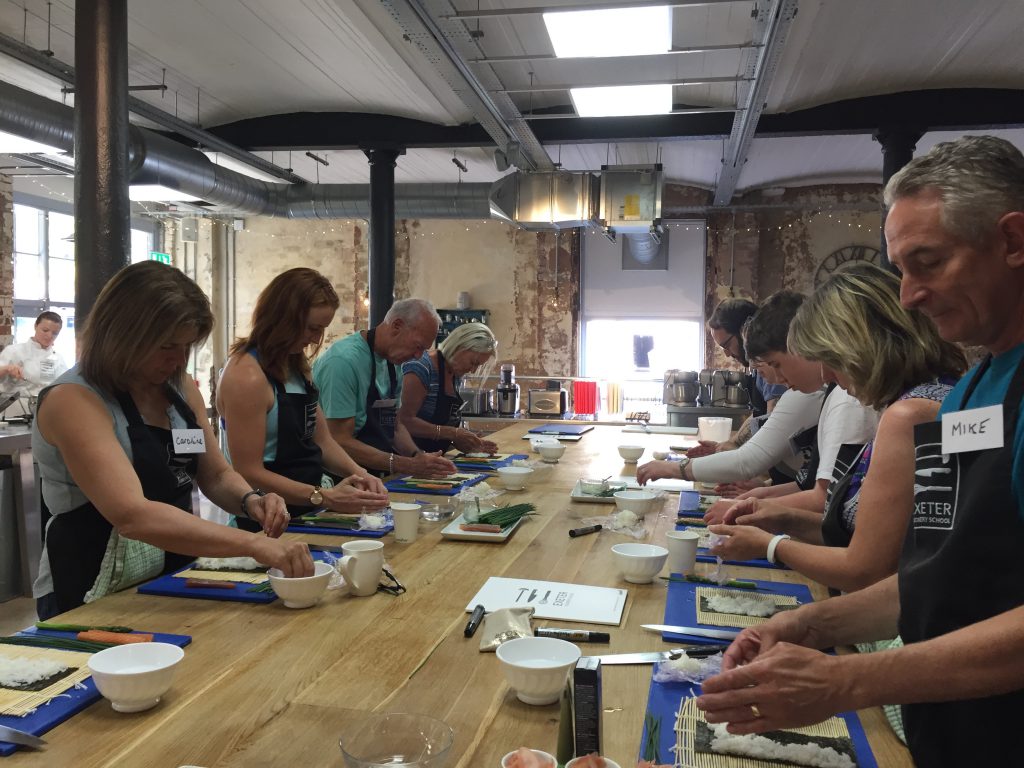 We had such an amazing day to make various types of sushi with lovely 10 people at Exeter Cookery School.
The course started with a fantastic welcome kit which filed recipes.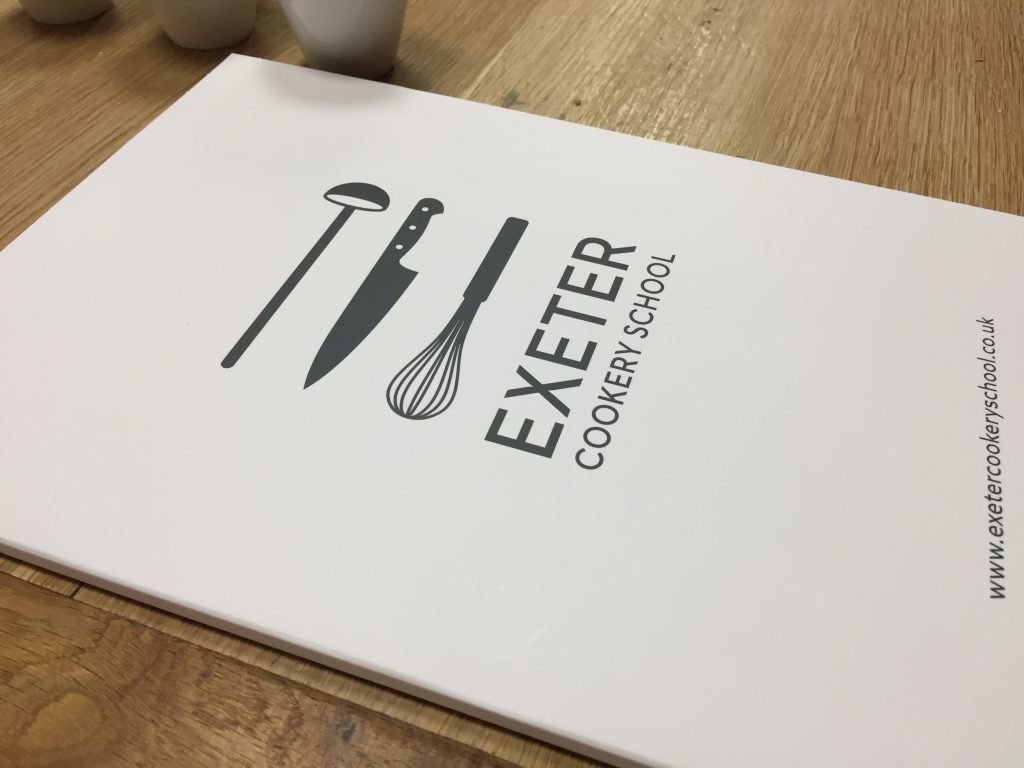 Following that, we made Salmon Roll Sushi (thick roll, Futo Maki), Tuna Tataki with Ponzu dressing, Marinated Mackerel Nigiri (Shime Saba) and Prawn California Roll (thin roll, Hoso Maki).
I was so amazed by their enthusiasm about learning new cookings and also their very supportive attitude.
And most of all, we really appreciated all greatest supports of the school.
Thanks to your heartfelt helps, Jim, Lucy and Jazzi, I made the course in such a relaxing atmosphere.
I really enjoyed to work with you all.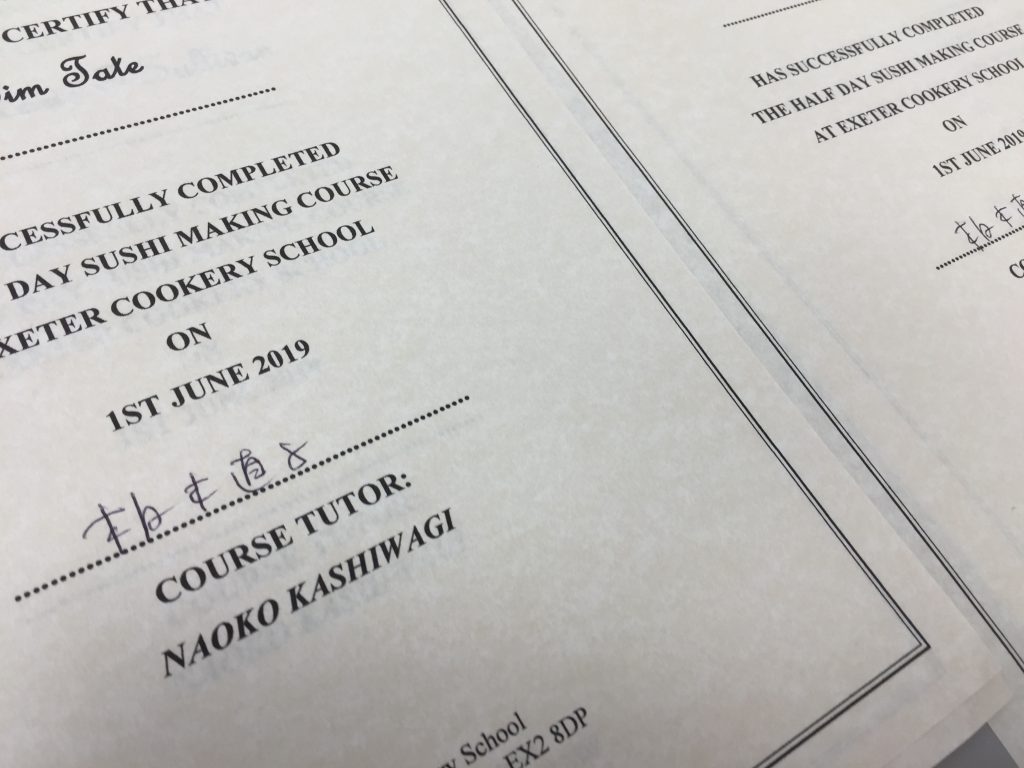 We have got a brilliant review in social media already.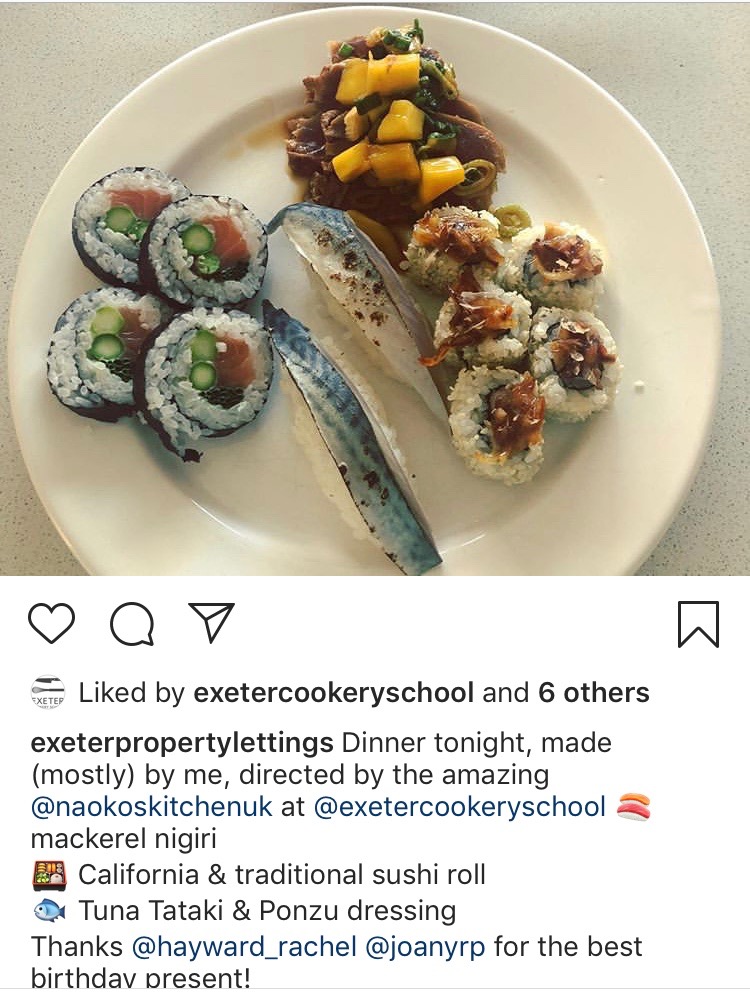 Our next course is on Saturday 14th September.

We highly recommend other courses of Exeter Cookery School which shares professional cookery skills and knowledges in stunning venue.
Check out their fun filled courses!

Naoko xx