We are a huge lover of soft bagel of Foodie Market in Tiong Bahru.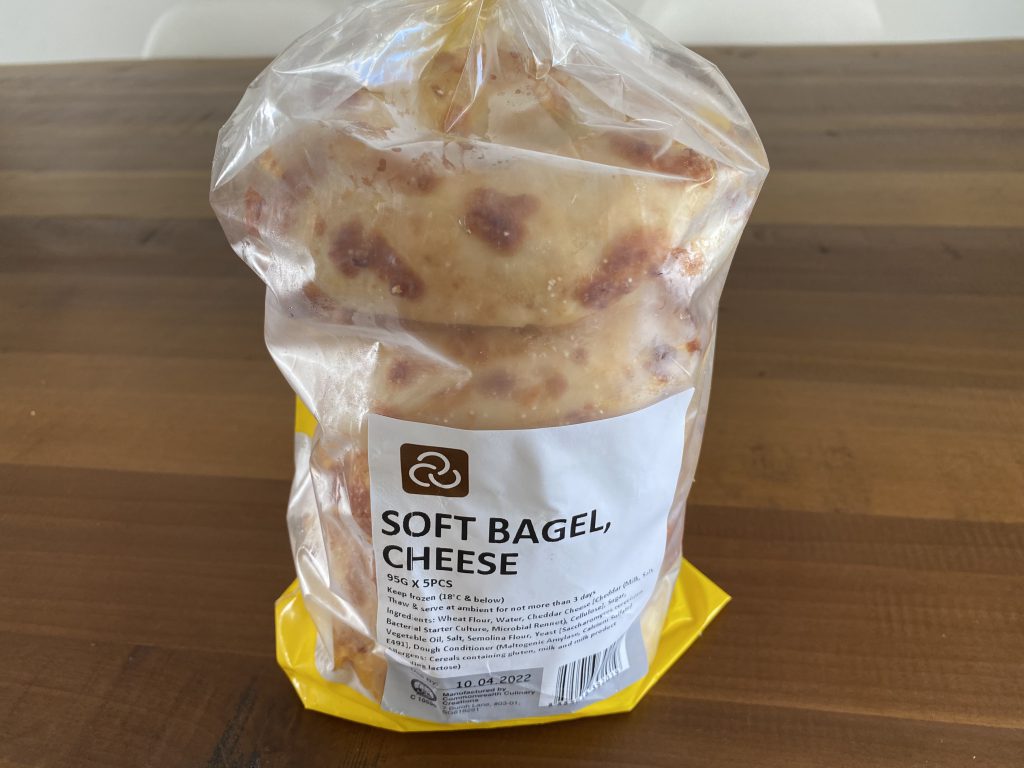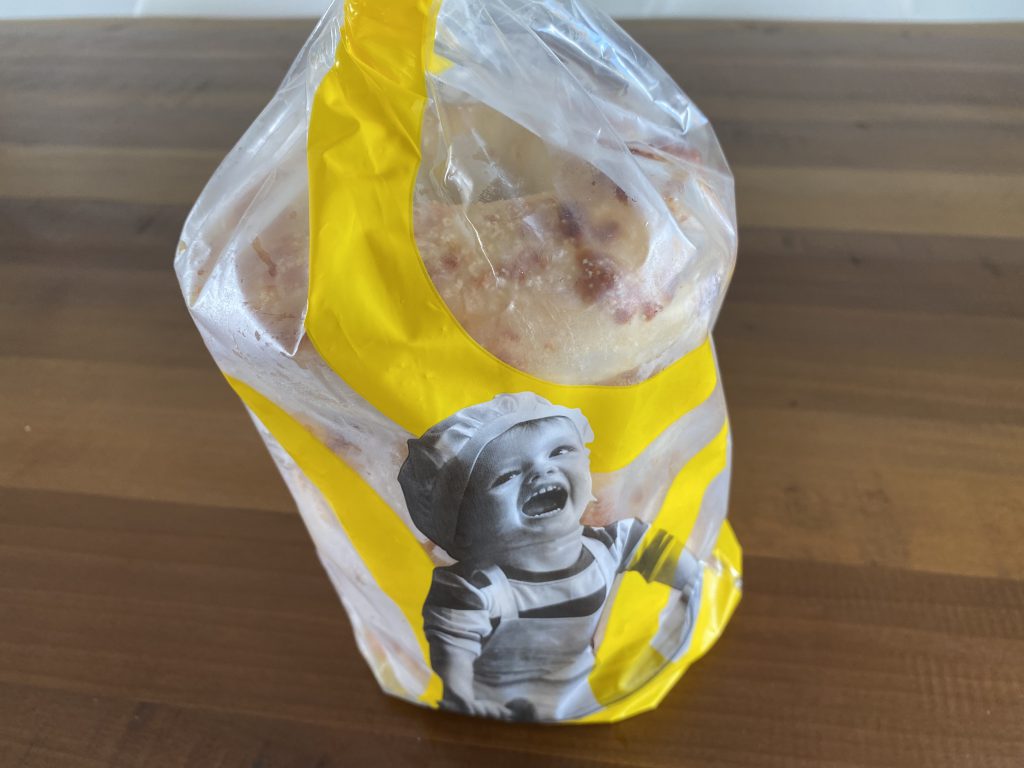 That is nicely soft and flavourful, which is simply delightful!
Then the other day, we made BBQ with the bagels.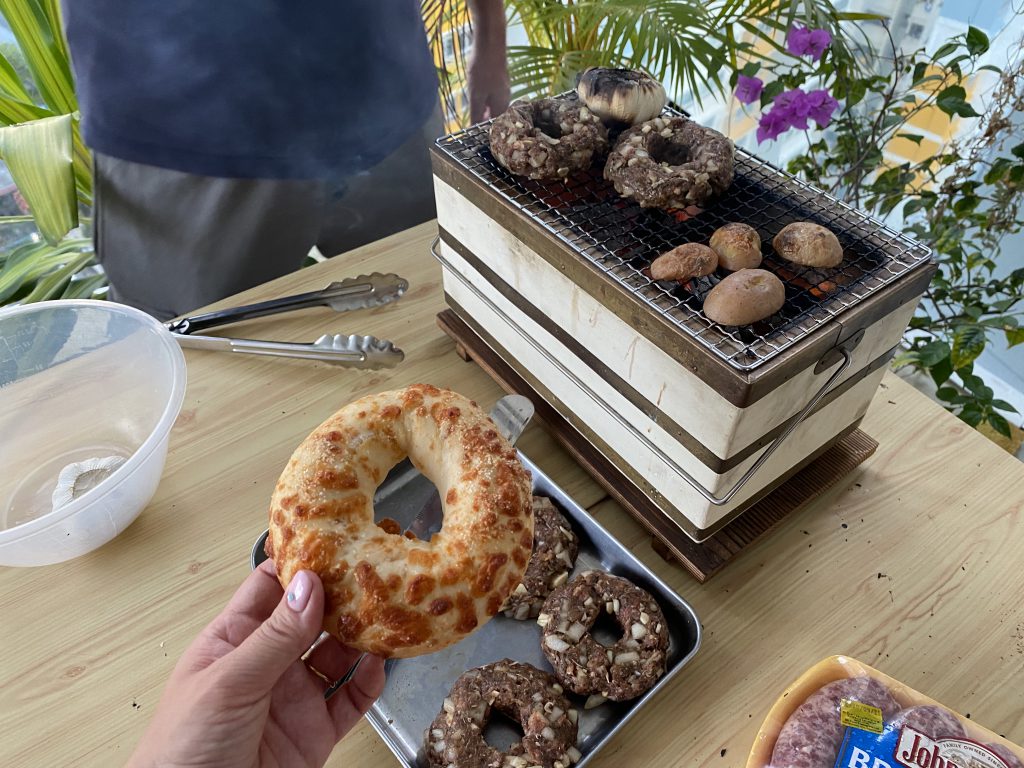 The buns are that bagel, so that the hamburger should be same shape for fitting together! lol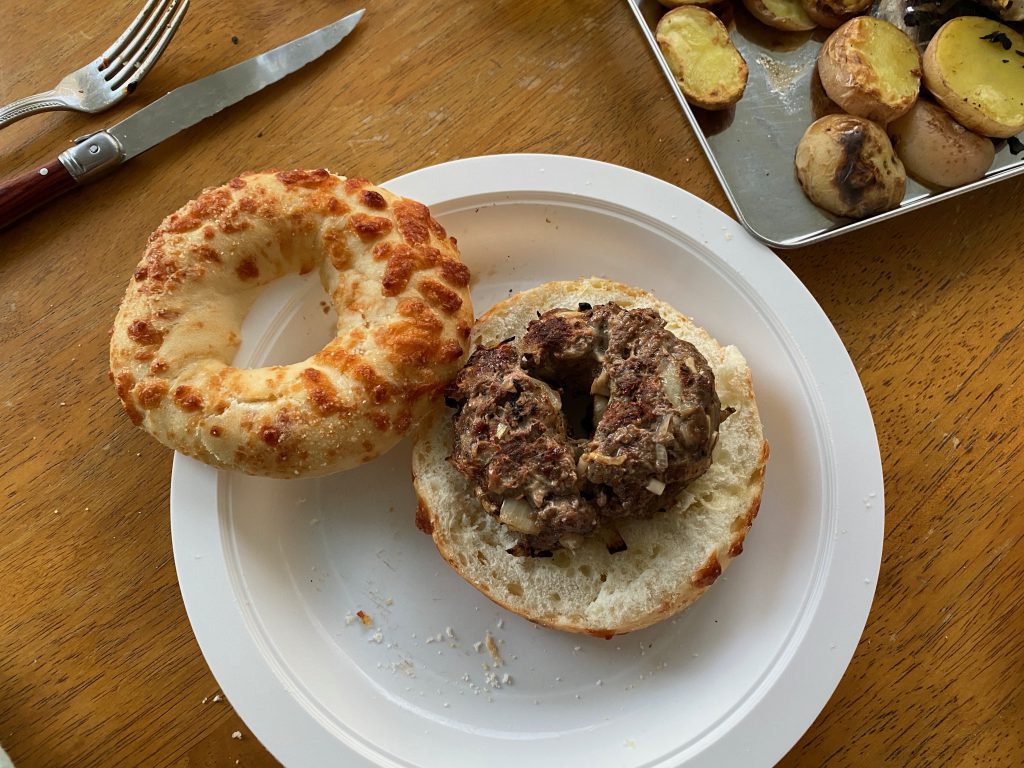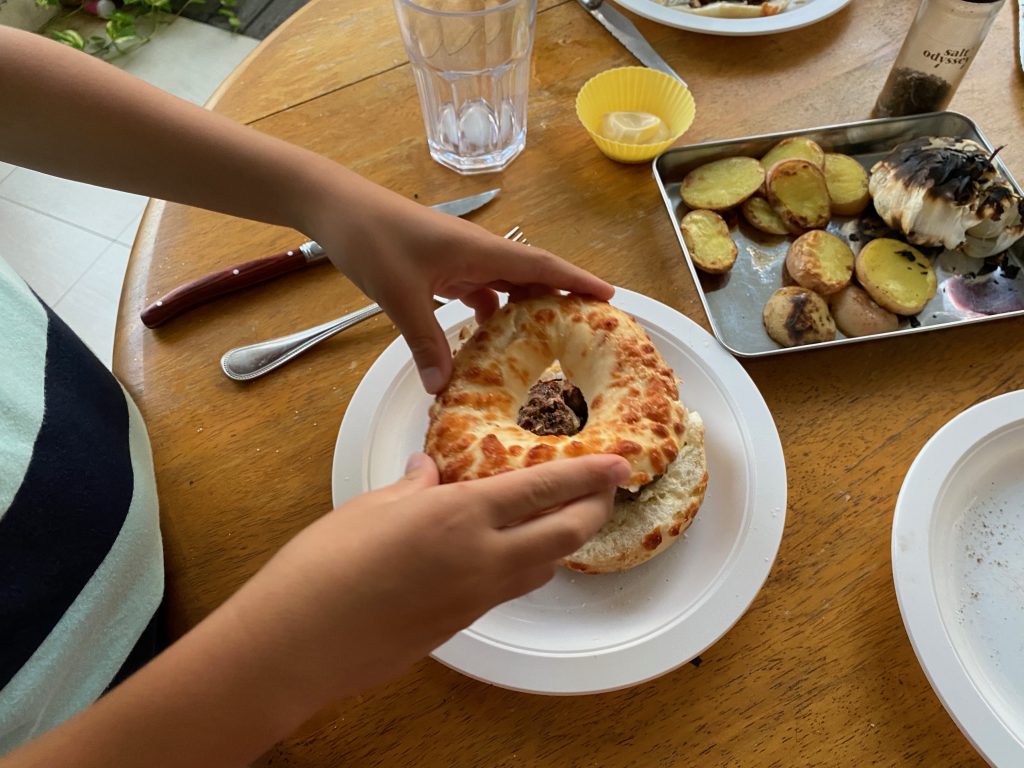 Put mayonnaise on and then…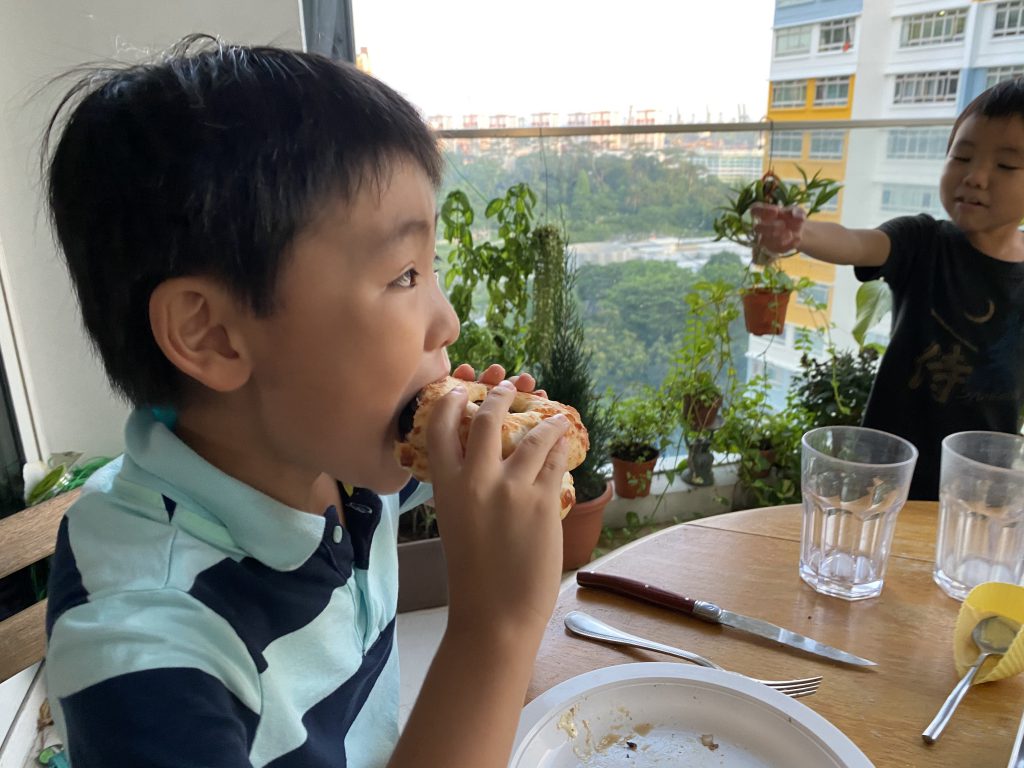 Tuck in!
Munch munch.
It was after our outdoor activity, everybody was so hungry 🙂
Then, the kids recharged their energy and were full of beans even it was bed time!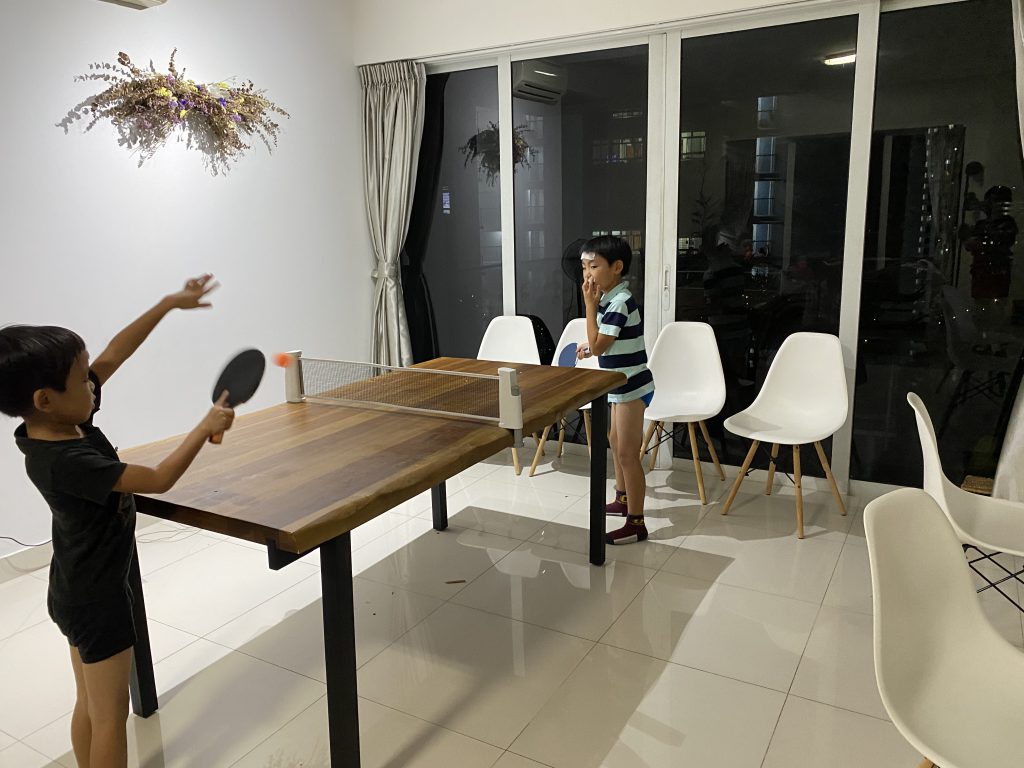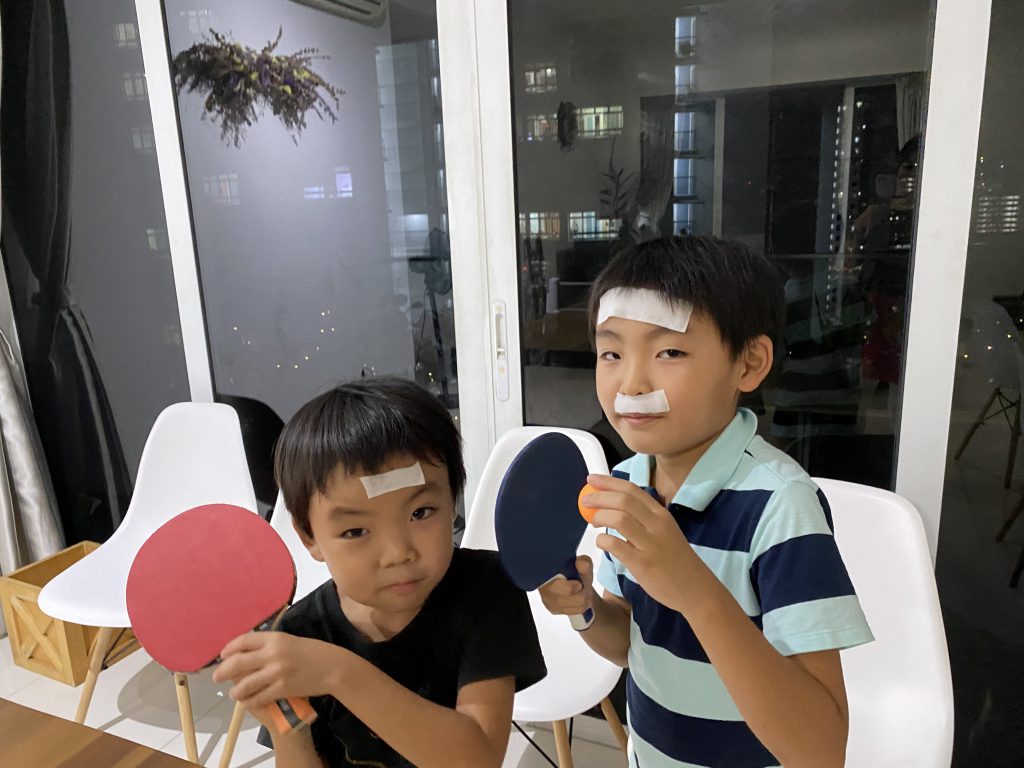 Oh well, never mind, it was weekend!

I hope you had a good one as well.

Naoko xx