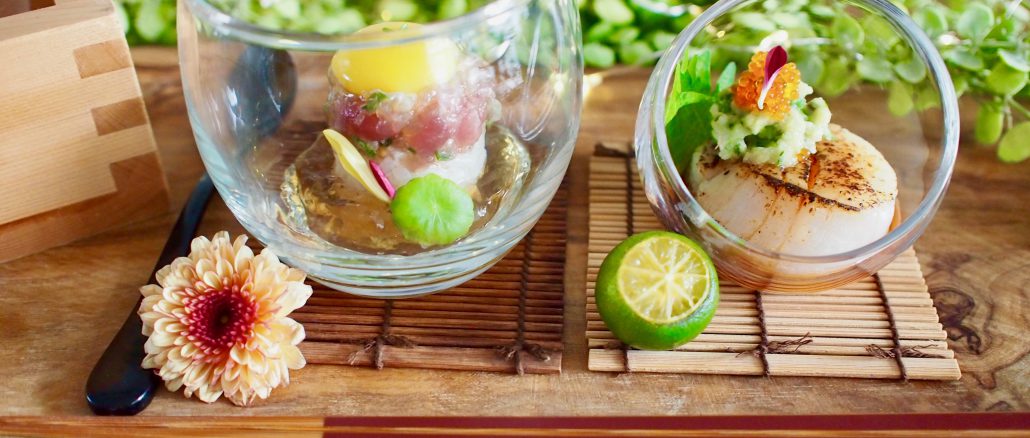 We are enough lucky to have such an amazingly supportive and steady food suppliers in Singapore.
Soshinsen https://soshinsen.com supplies so many various quality Japanese ingredients/products in Singapore.
Look at this scallop!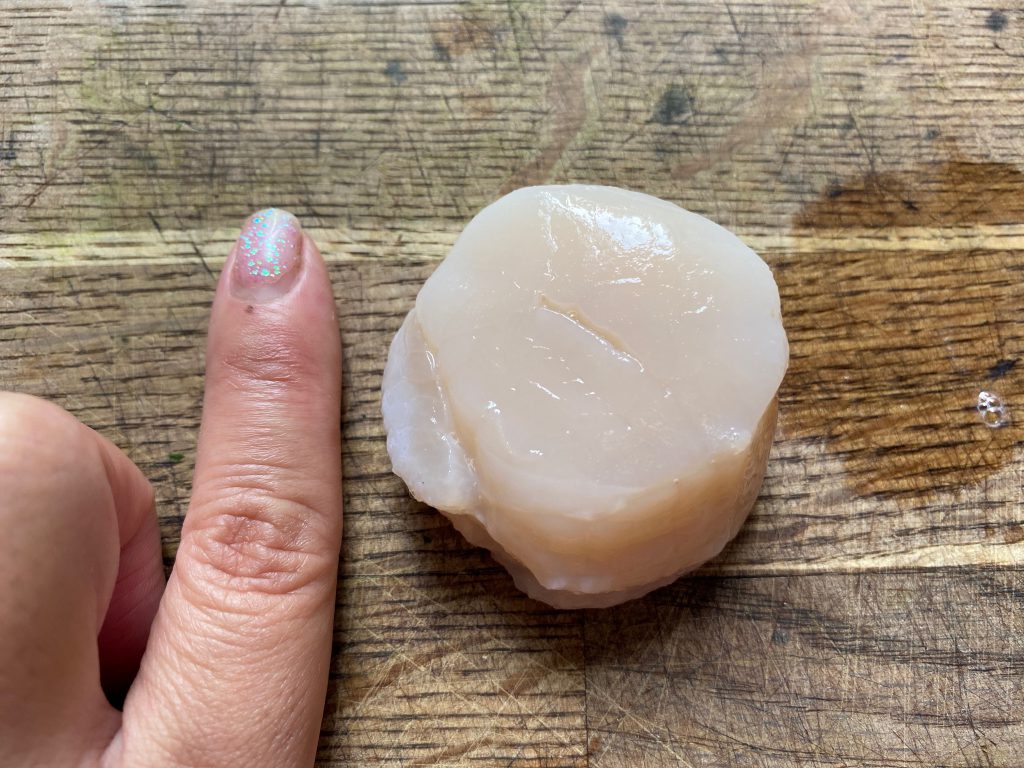 It is giant and so so thick!
obviously the taste is so sweet and creamy, which melt our heart.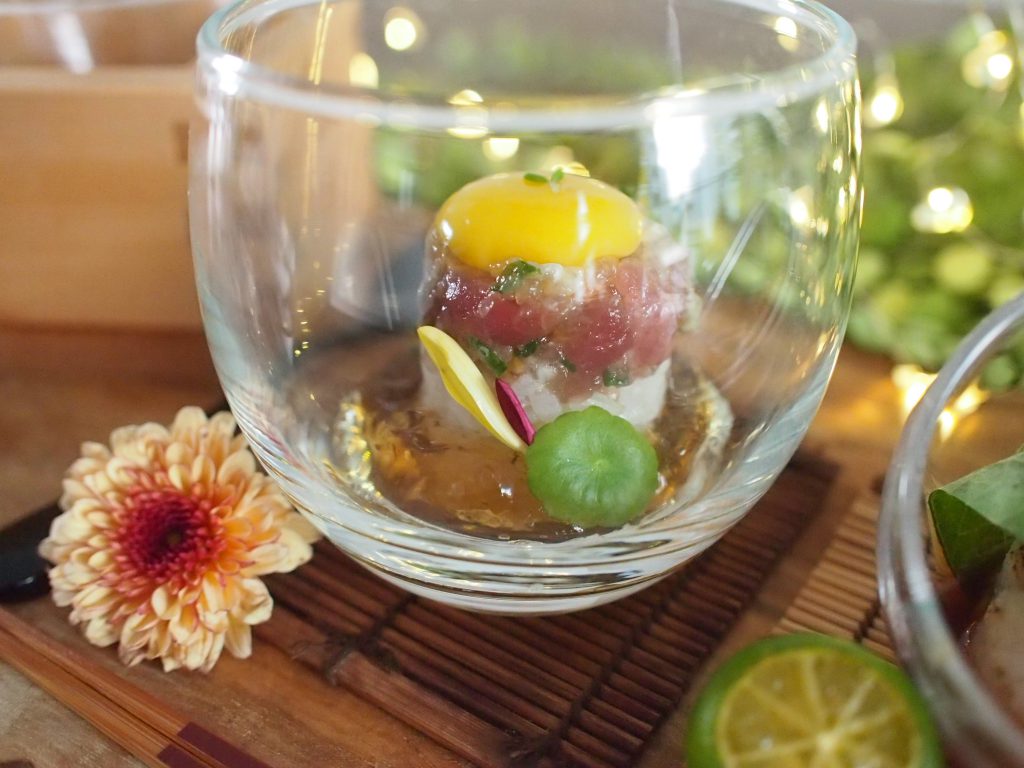 Negitoro Sushi with Quail Egg, Kombu Dashi Jelly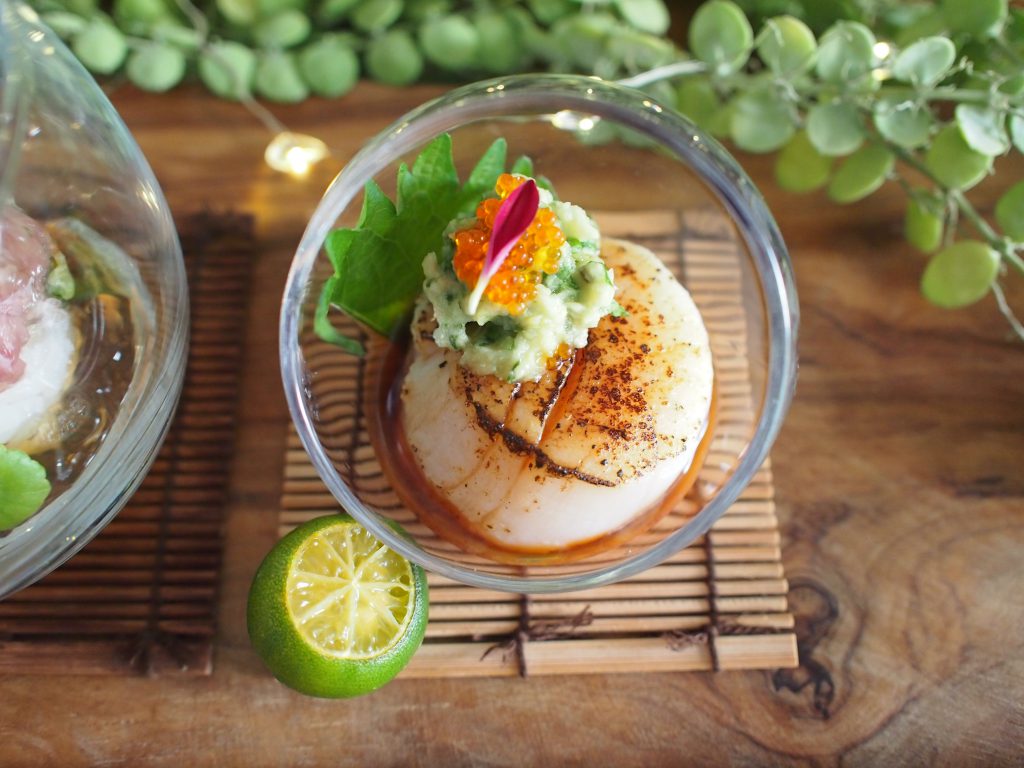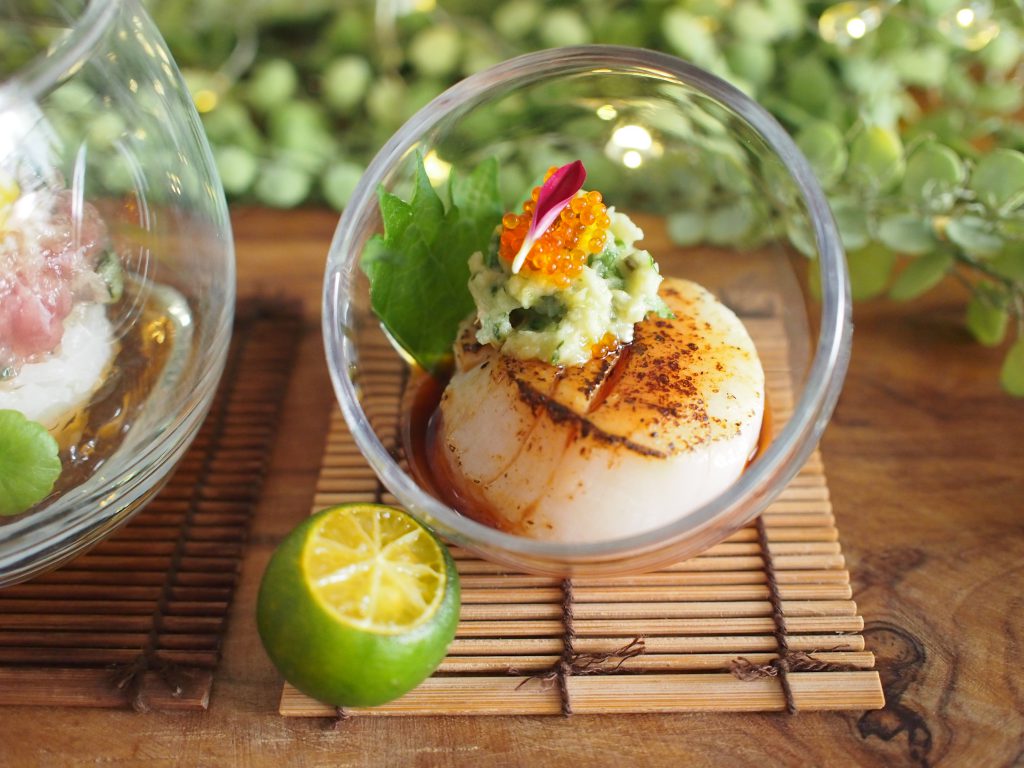 Lightly Charred Japanese Scallop with Garlic Eggplant Paste & Ponzu Dressing

We much appreciated our suppliers' kind help.
These scrumptious foods will be on the menu from the new year!

Stay Safe, Stay Well.

Naoko xx