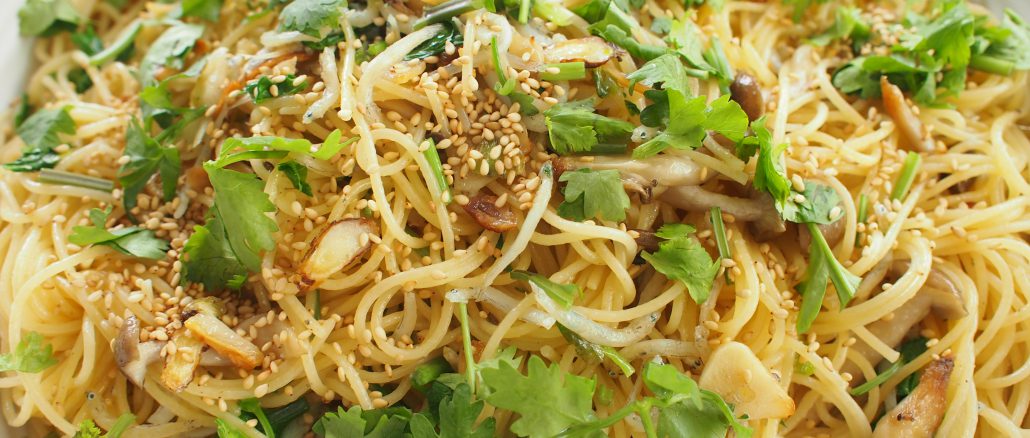 Gathering around the table with pasta dish in the morning is our family's tradition for a long time. Our weekends always begin with homemade pasta 🙂
This weekend's one was South Asian Aglio Olio e Peperonchino -Garlic, Small White Fish, Coriander, Lime, Fish Sauce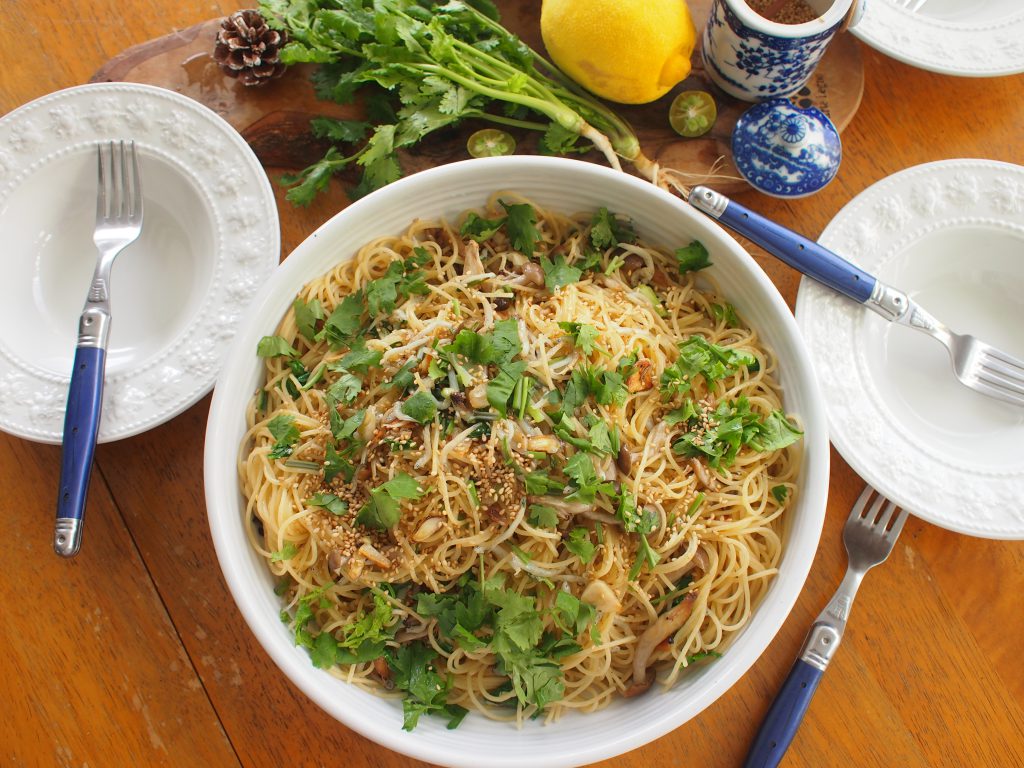 This is so addictively flavourful and is always gone in a few minutes because everybody loves it!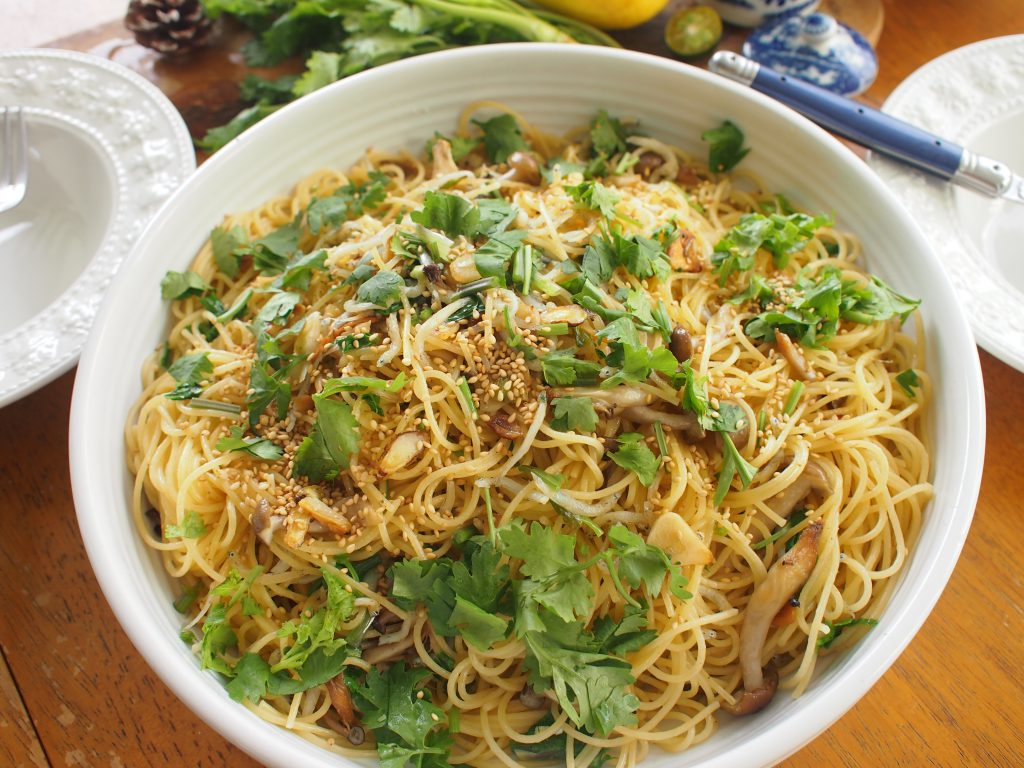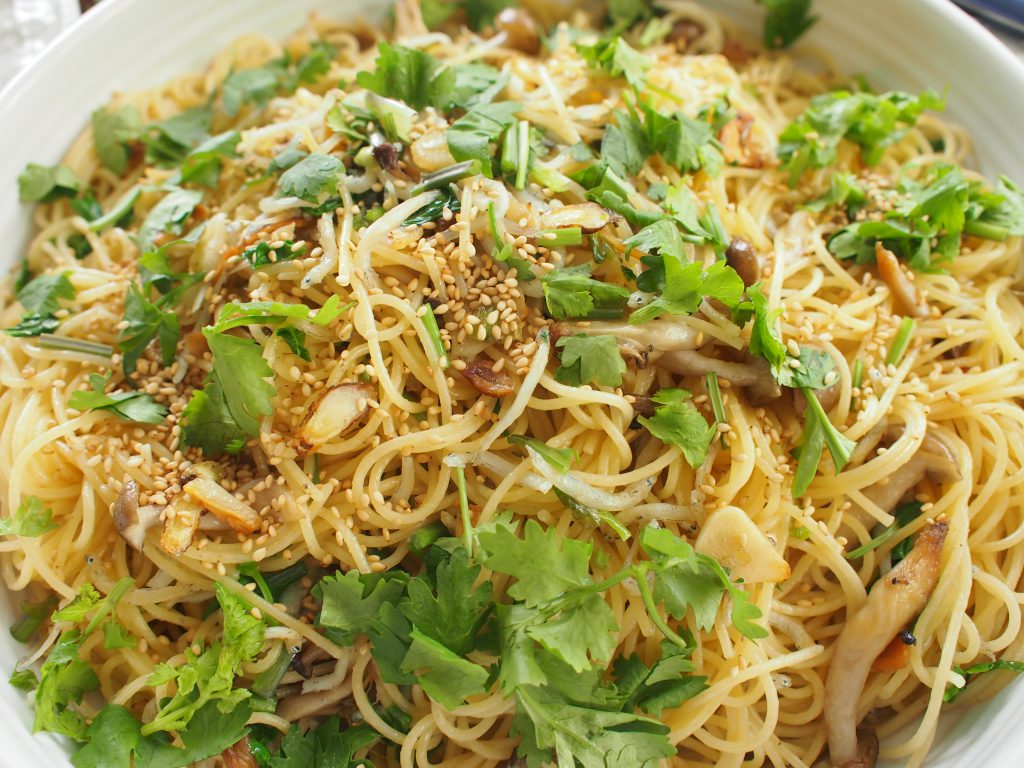 Our Aglio Olio intensionally doesn't contain red chilli for the boys' sake, so it is very mild but so aromatic and flavourful! The boys absolutely devoured! lol
We are able to satisfy our hunger whenever we need, we enable to cherish the feeling of hungry as that means we are enough healthy, whatever there is more nothing to appreciate and be grateful in our life.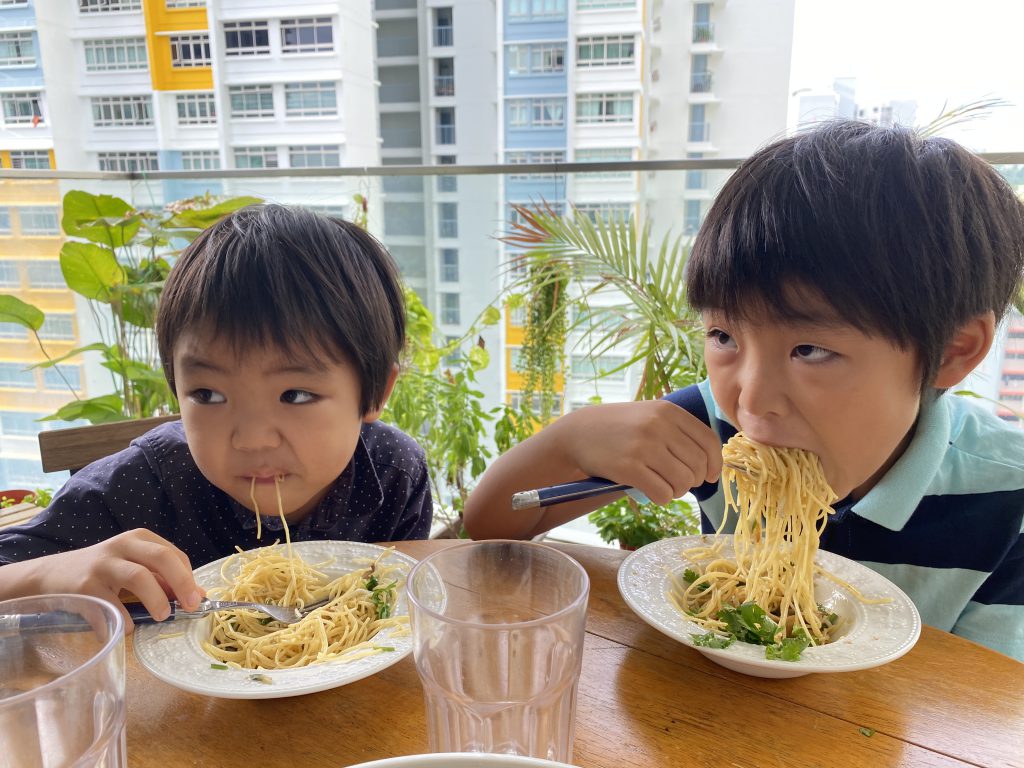 I hope you all have a good weekend.

Naoko xx