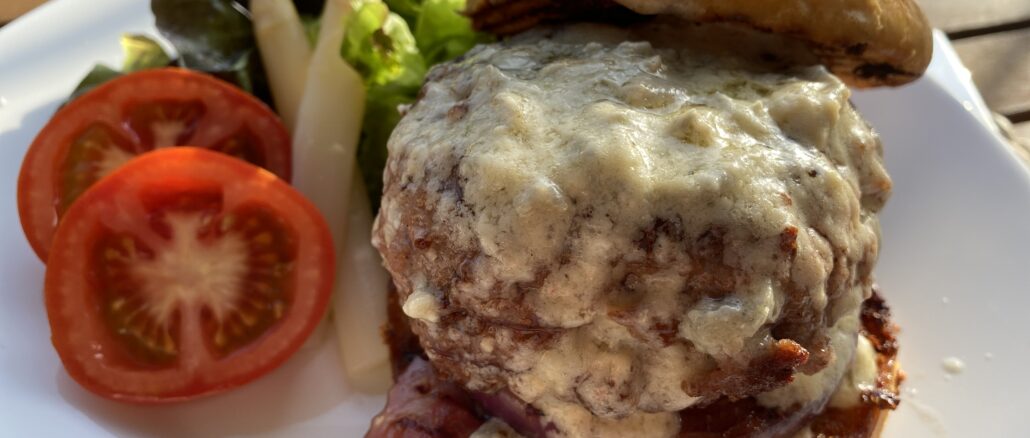 Last weekend, we finally received all our belongs in 140 boxes(!) from Singapore, which was a fantastic news for us!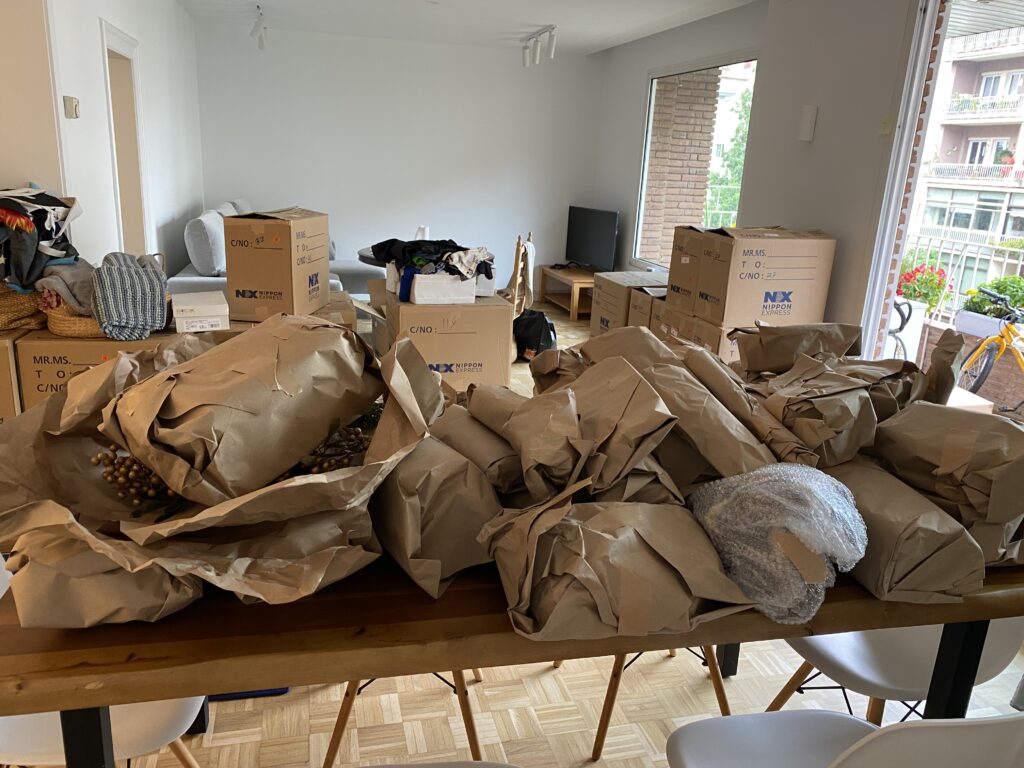 Also, that means all my kitchen families have been back to me! Woo Hoo!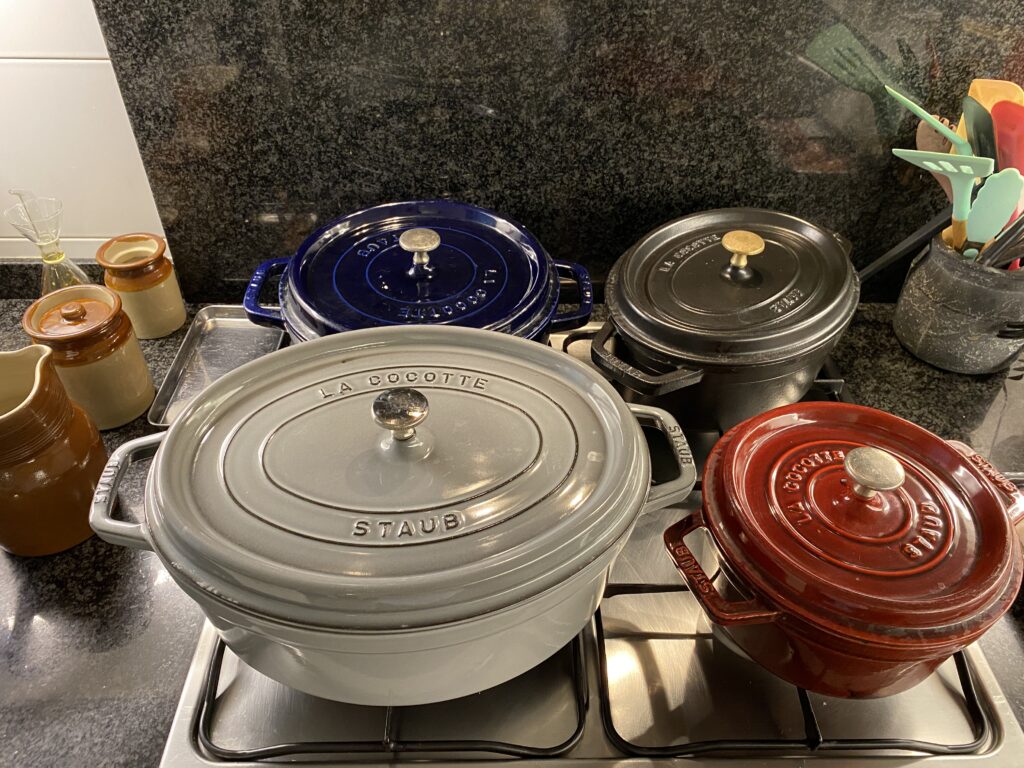 Then I made special burgers for my children who just done their big school event, sports day, as a treat for their efforts.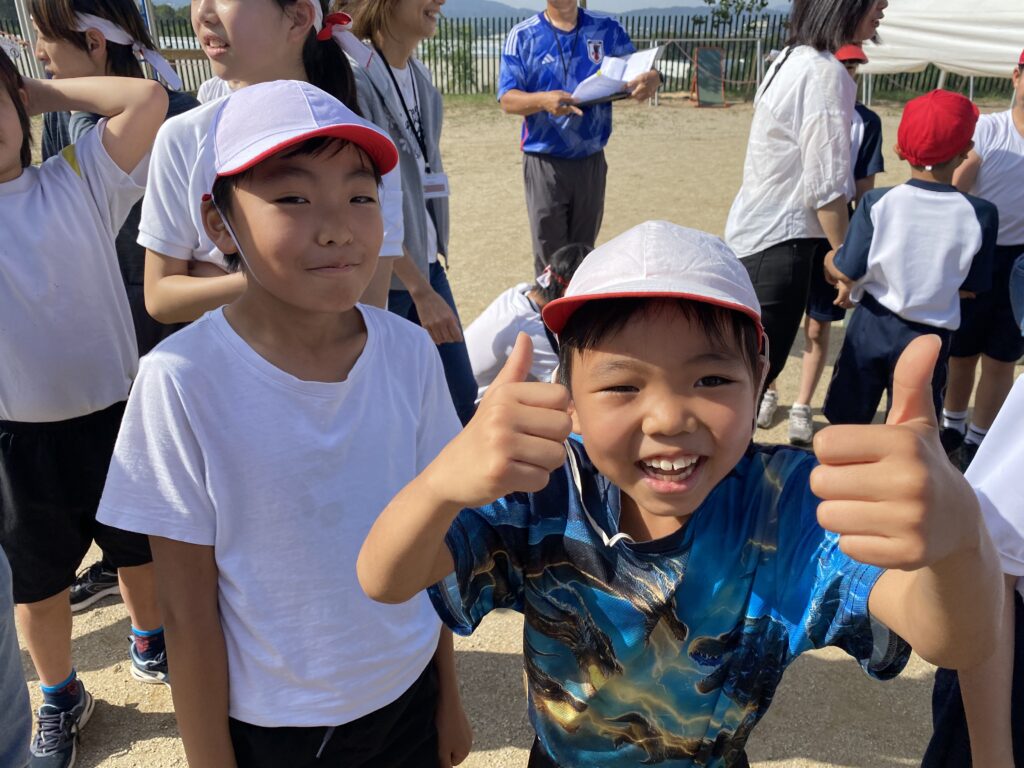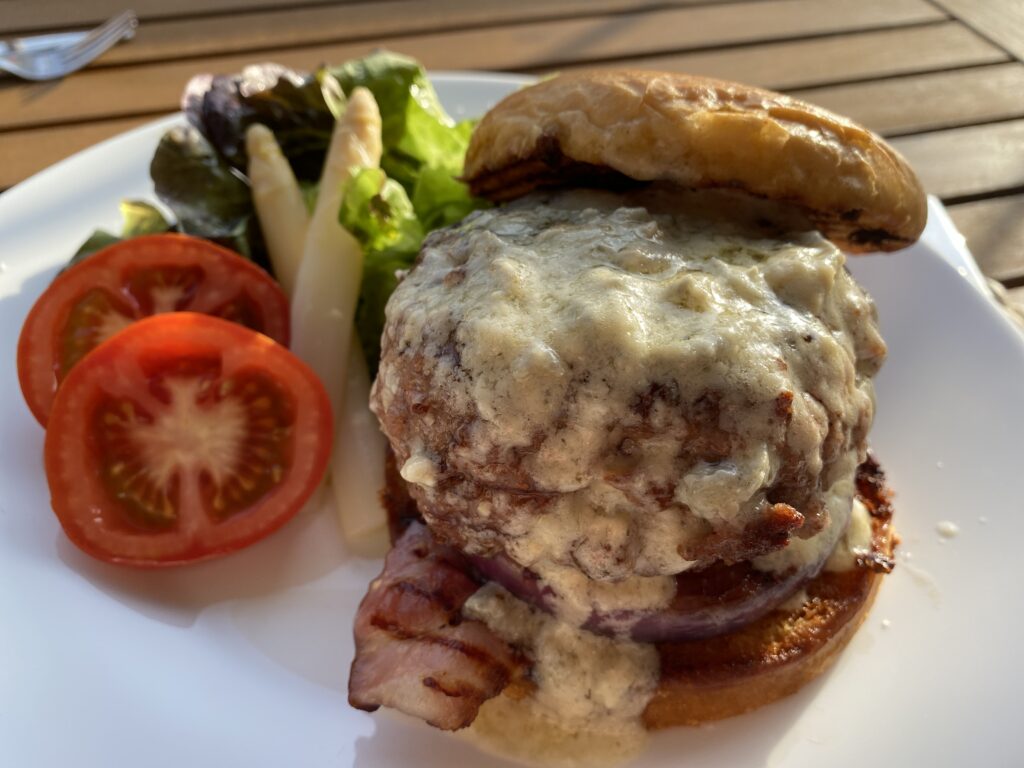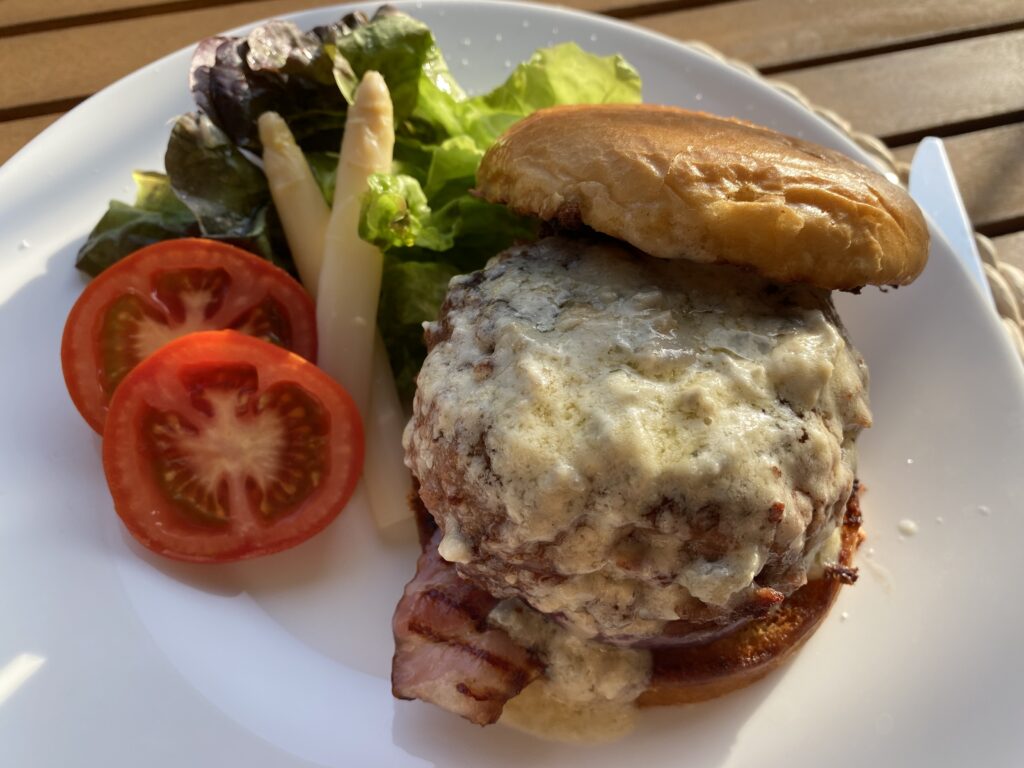 The pate and sauce contain Italian Gorgonzola cheese, which was super juicy and tasty!!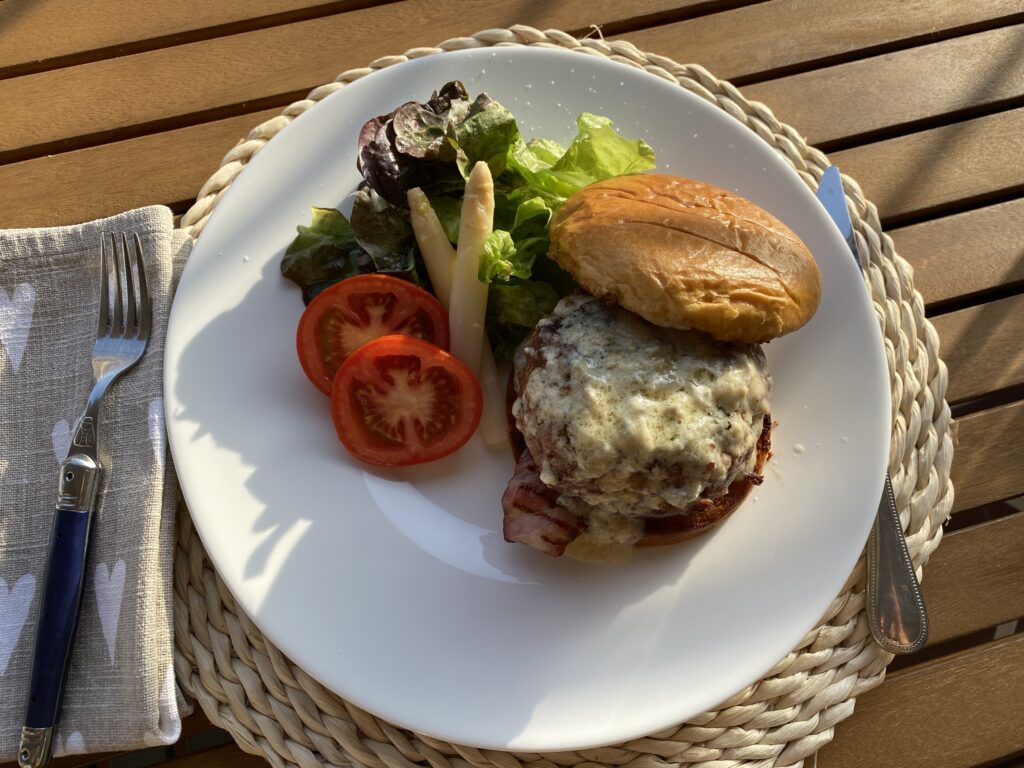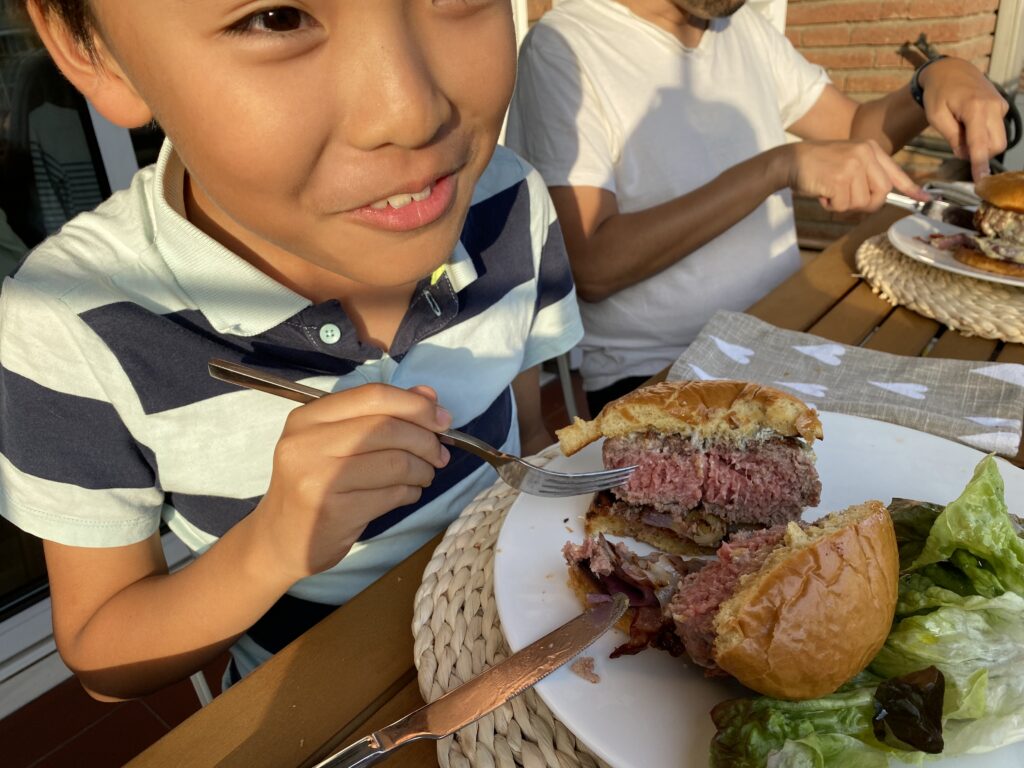 Here are some digests for the recipe 🙂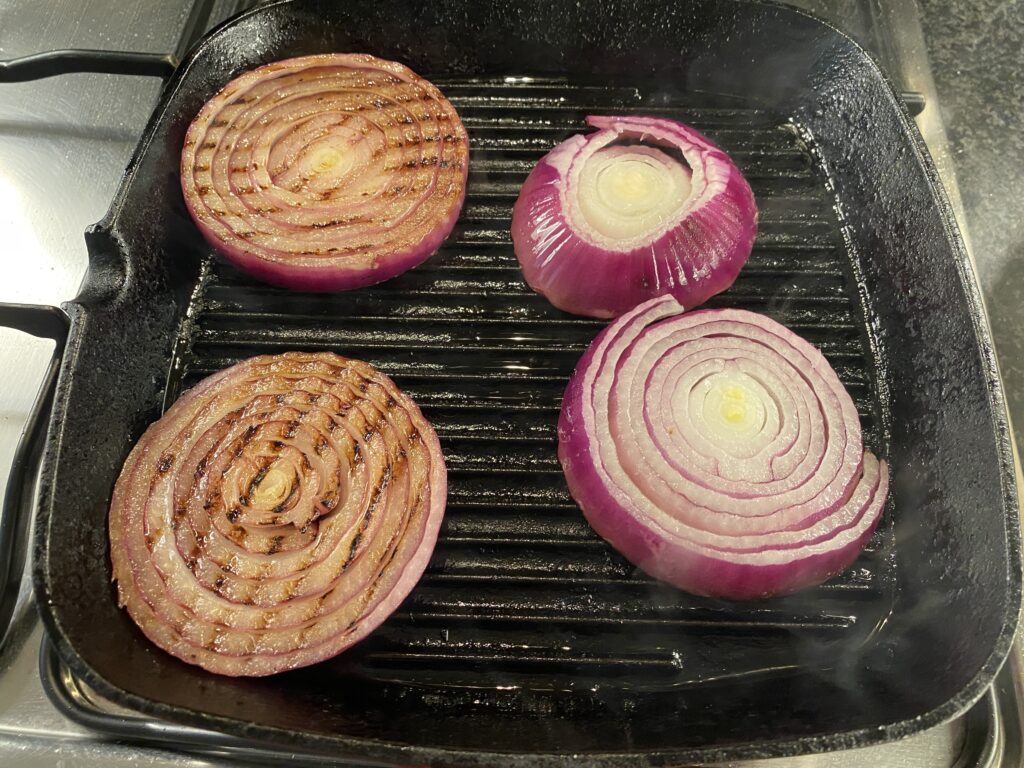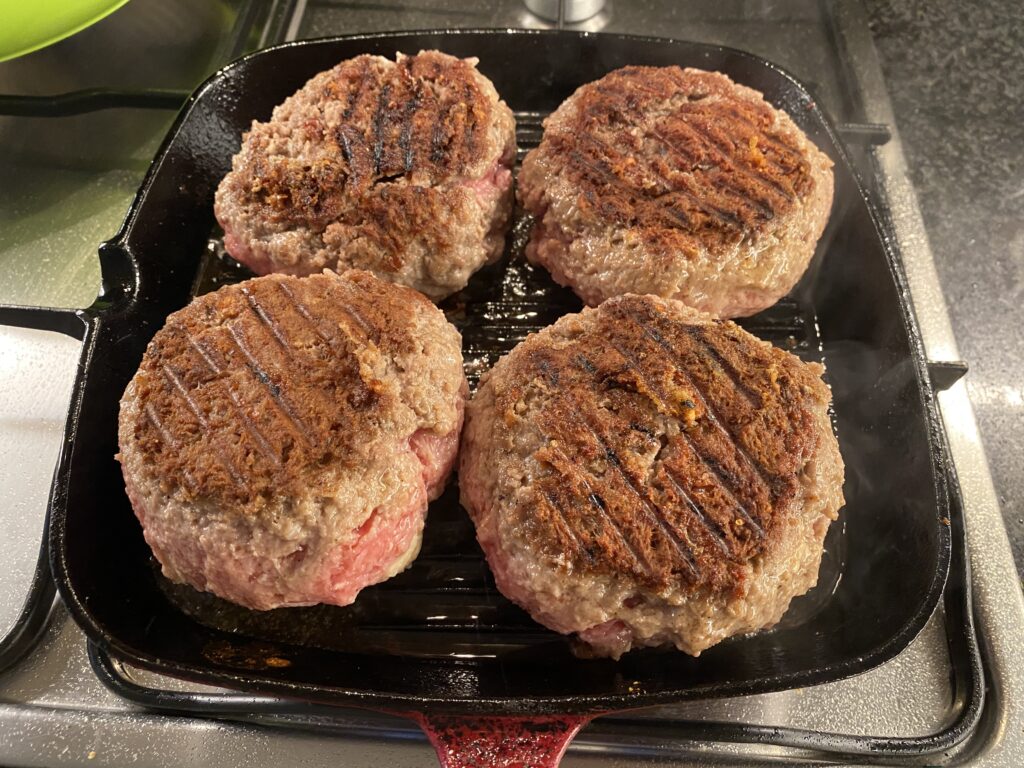 That was a beautiful evening.