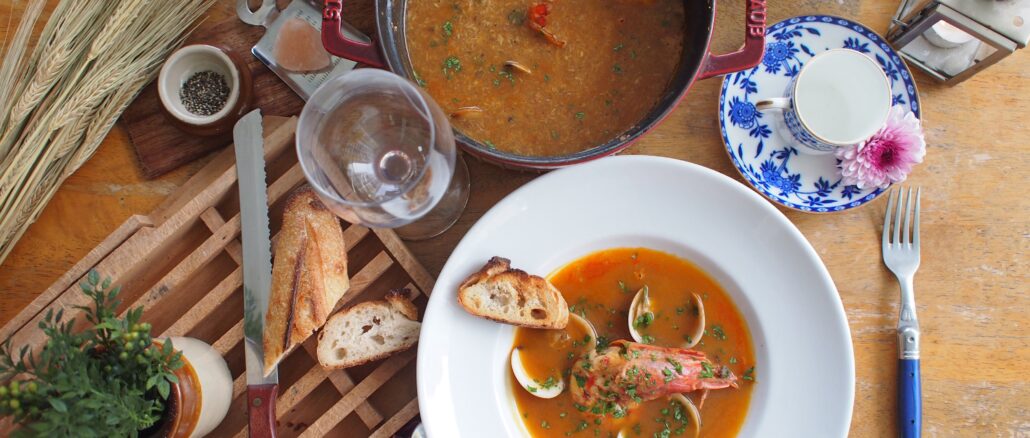 Bouillabaisse is a traditional French seafood stew and originating in the port city of Marseille.
When I lived in Tokyo, I had a French cuisine teacher who used to work as a chef at starred hotels in France. Bouillabaisse was even well-known in Tokyo and I still clearly remembered how much I was excited to learn the authentic one!

I loved this rich and deep flavoured stew so much since then and luckily I live where I can get fresh seafood in South East Asia.
Tiong Bahru Market. My favourite place and I visit there for daily shopping.
I got live clams, prawns and fish heads that were for making Dashi soup.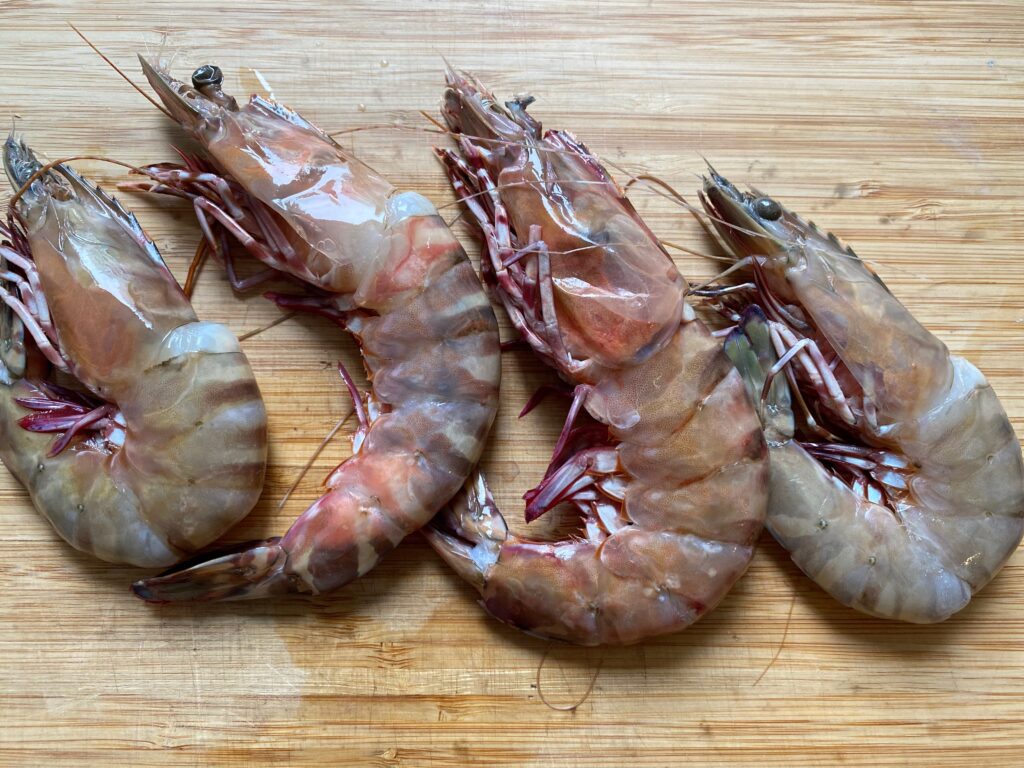 First of all, let clams relax and remove sands and dart in shallow salty water.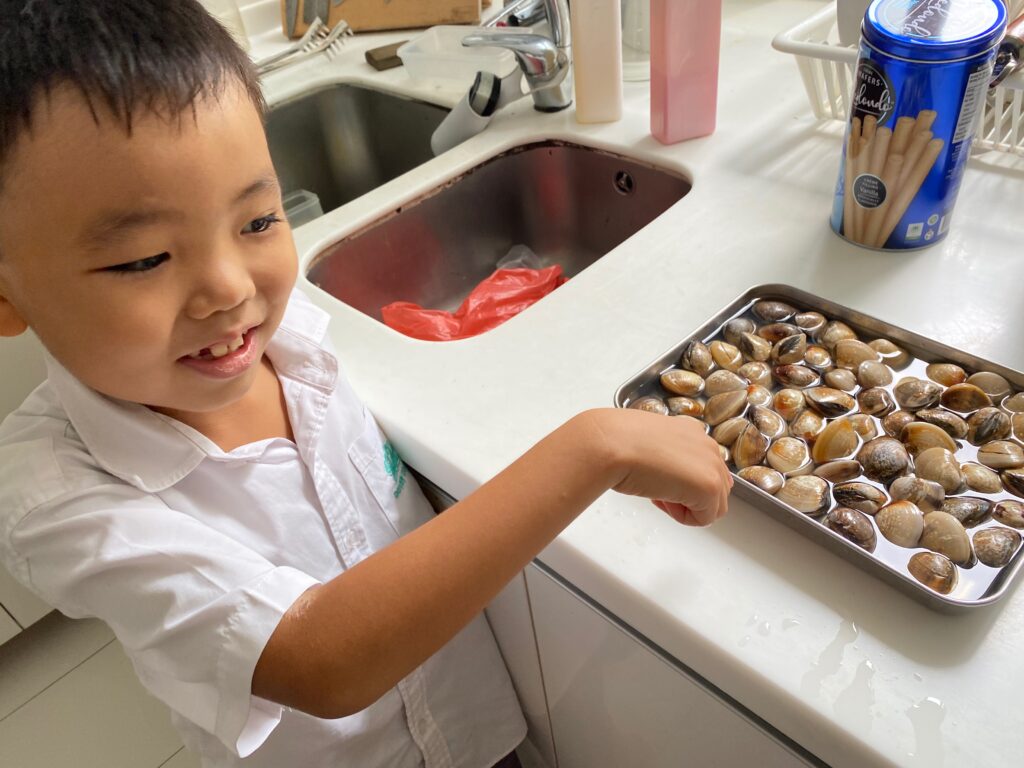 Somebody was really curious for live creatures!
Here is the one I made using these ingredients.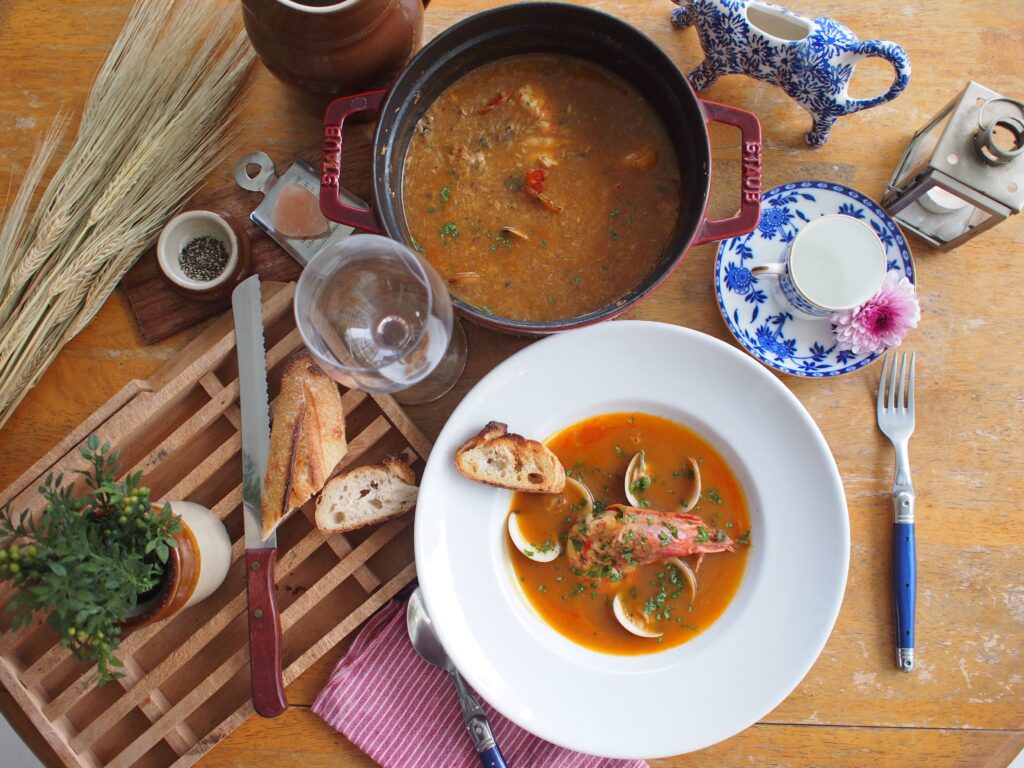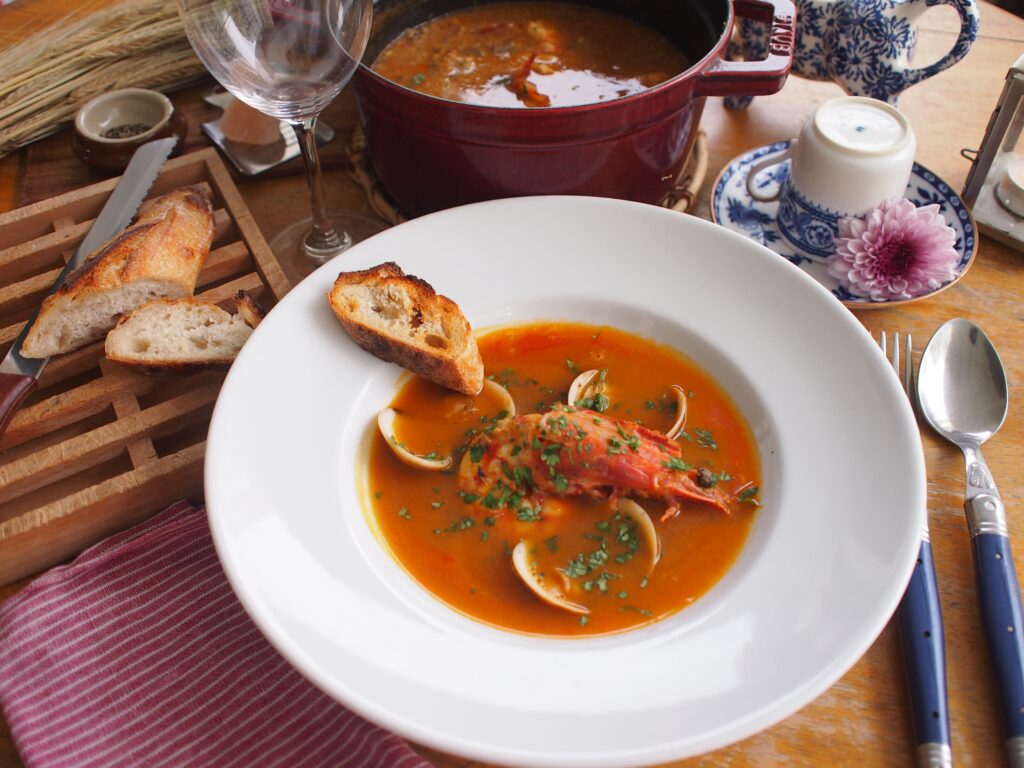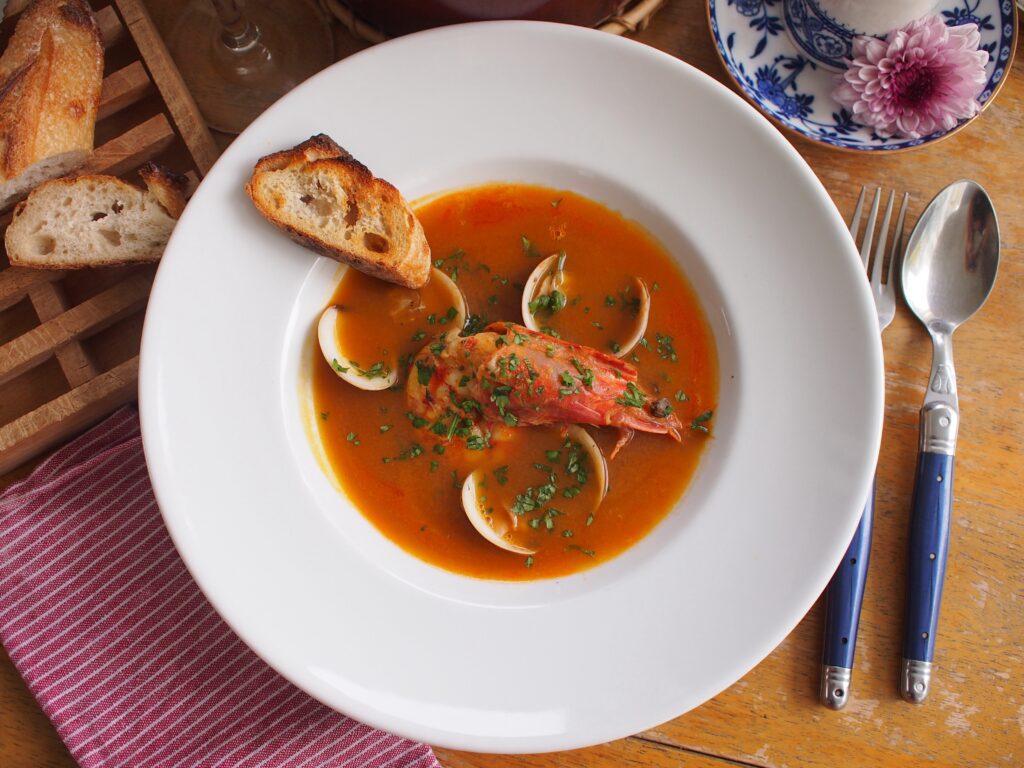 Usually that is served with Allioli (garlic olive oil mayonnaise) but I omitted it (just I had no time!)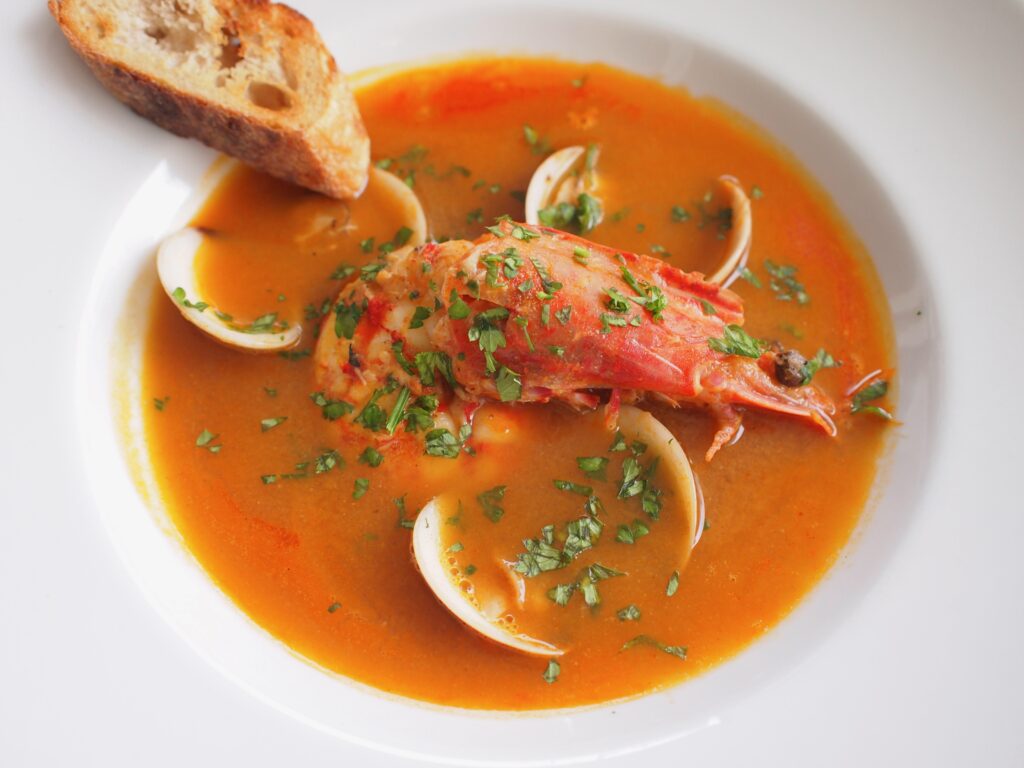 Hope you have a lovely weekend 🙂

Naoko xx