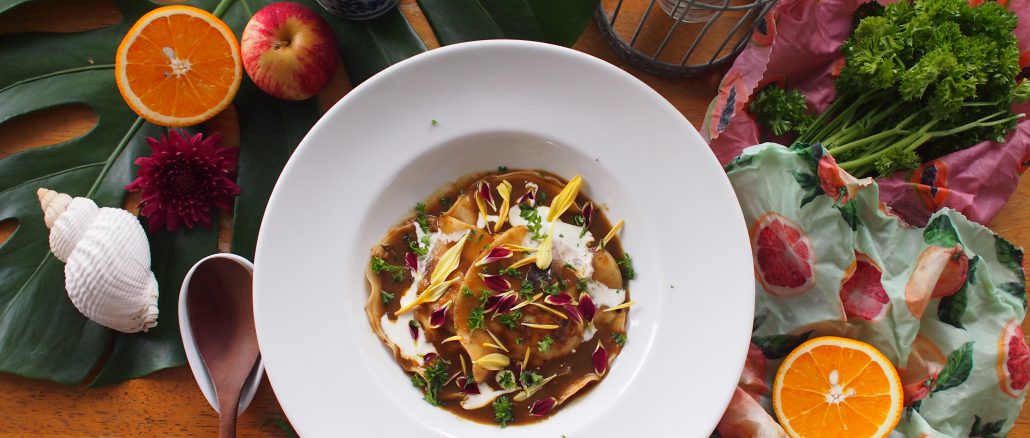 We, working mums, are always busy for juggling everything around us.
The other day, when I did not have enough time to cook a dinner for the family, I made up funny fusion food 🙂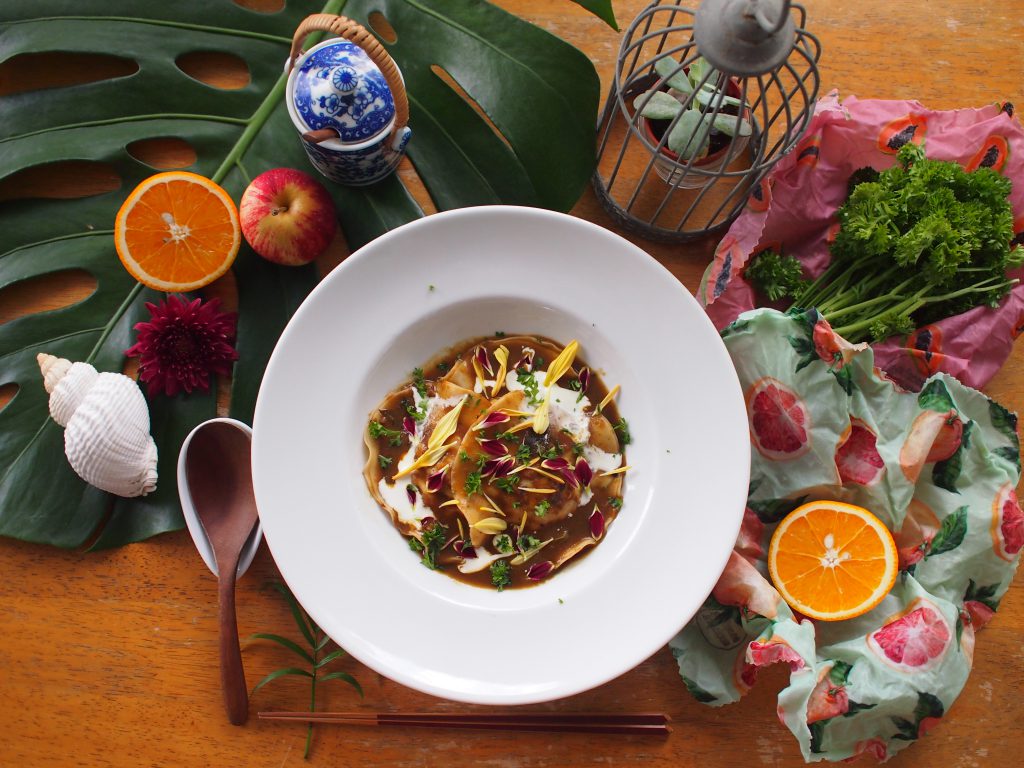 I just took out the curry sauce which was a leftover of last week from the freezer and reheated up.
And wrap the minced pork meat with Gyoza wrapper like a ravioli and boil in the curry sauce together.
Then just served with cream on top!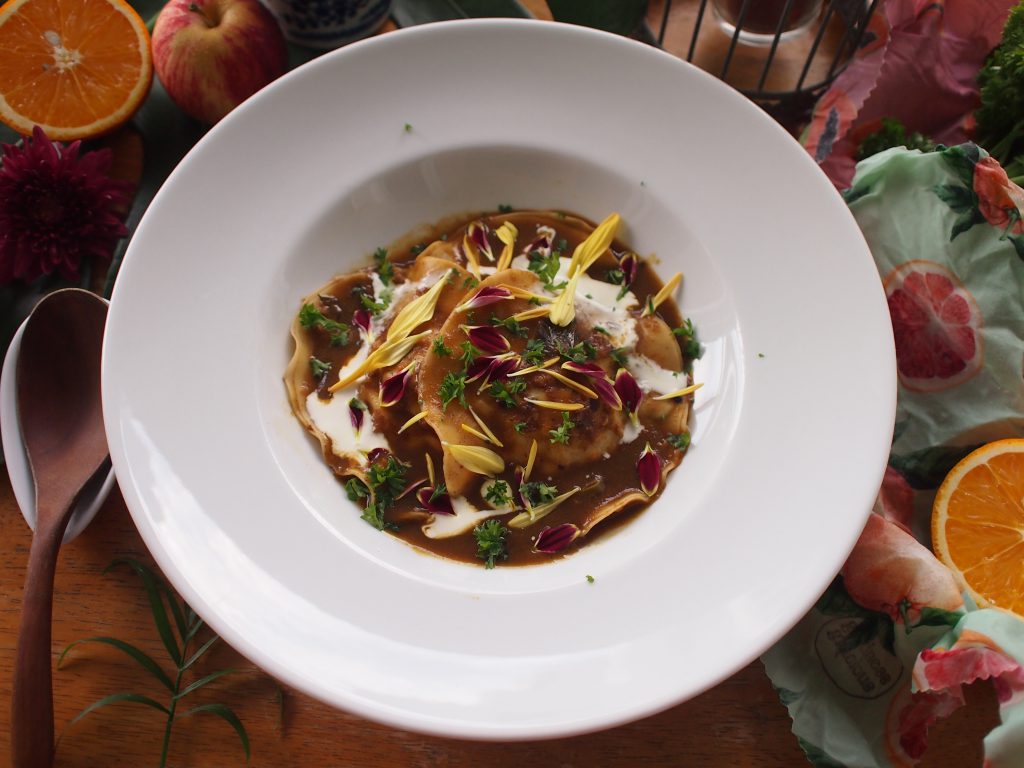 Tada—-! Just 15 minutes' cooking!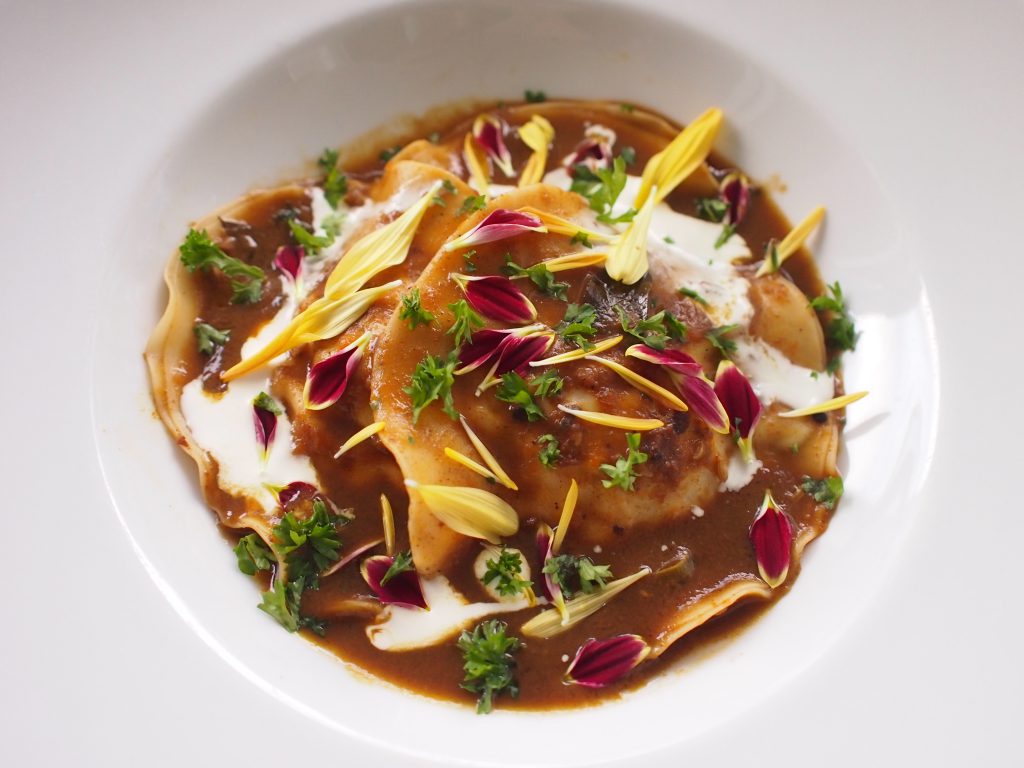 It's a kind of cheat-y but there is no element that kids don't like, so should be fine!
By the way, I would like to share my favourite kitchen goods, which are so useful and easy handling and most importantly it is eco friendly.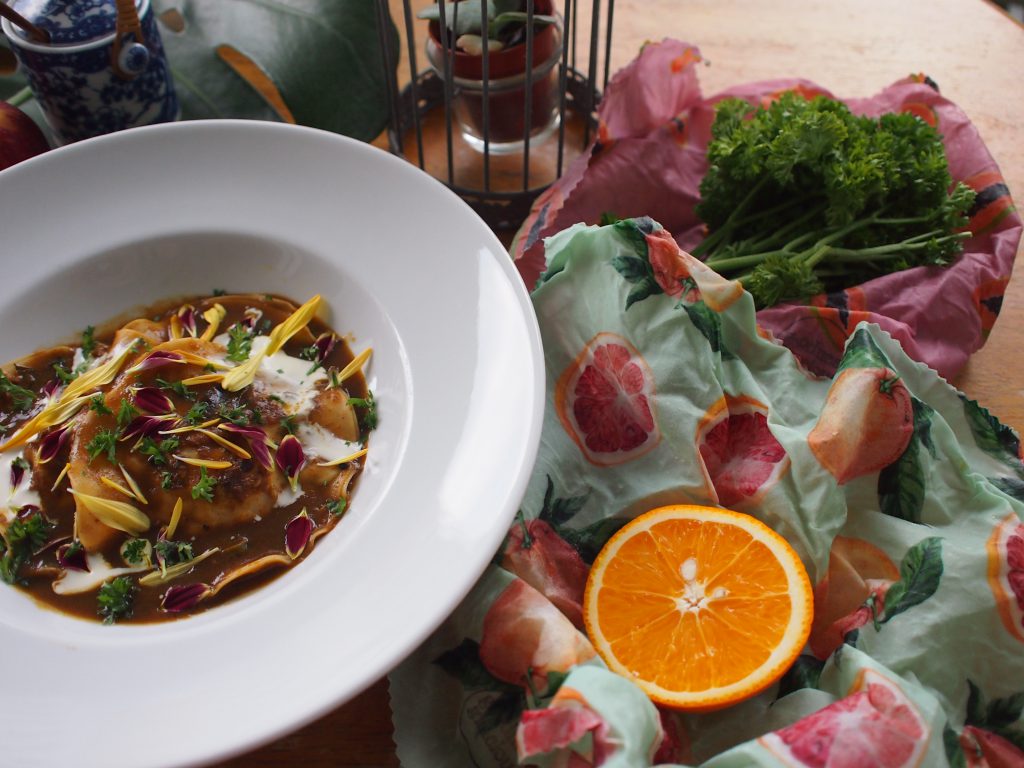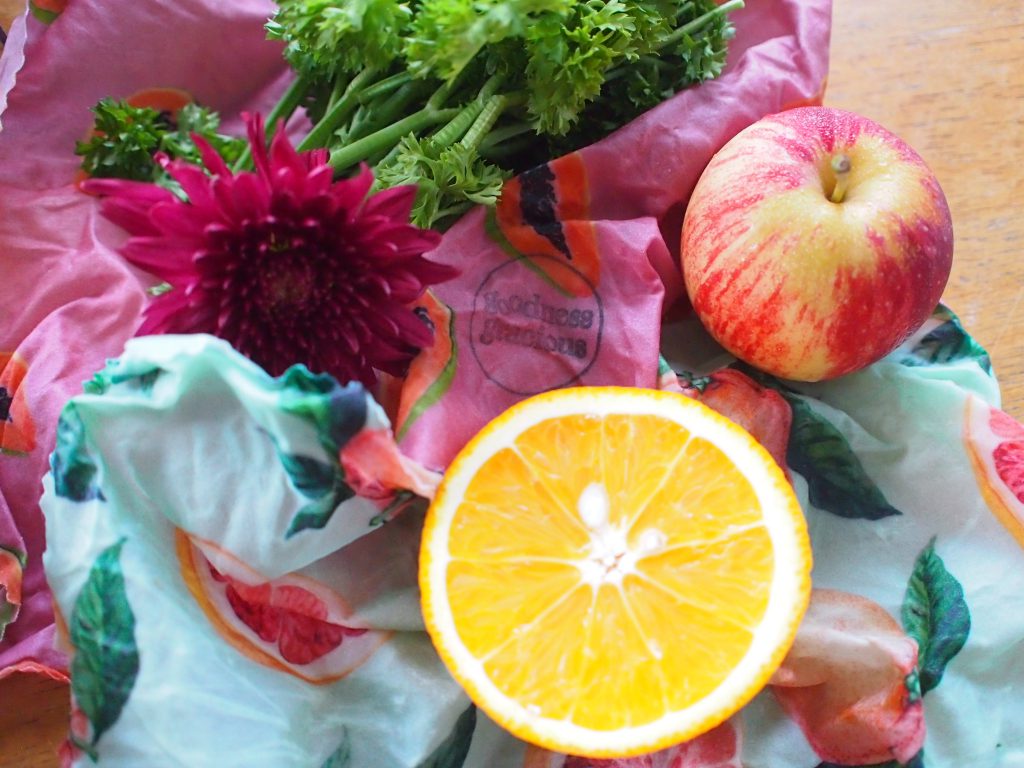 These vivid and pretty wraps are made with 100% cotton fabric, infused with Australian beeswax, organic coconut oil and tree resin providing natural antibacterial properties to keep our food fresh for longer.
Actually I use several size ones for fruits, vegetables and breads, but I comfortably say, foods last three times longer than one time use cling film, truly.
Also I love the honey smell of the wraps, that makes me relax 🙂 All are handmade of the owner of Goodness Gracious with love.

We will store some wraps in our space of cooking class soon and you can get some 10% off from the price.
That would be great idea for mother's day or birthday present for your loved one.
Please keep your eye on their website, new design and new exciting events would show up soon!

Have a lovely weekend.

Naoko xx