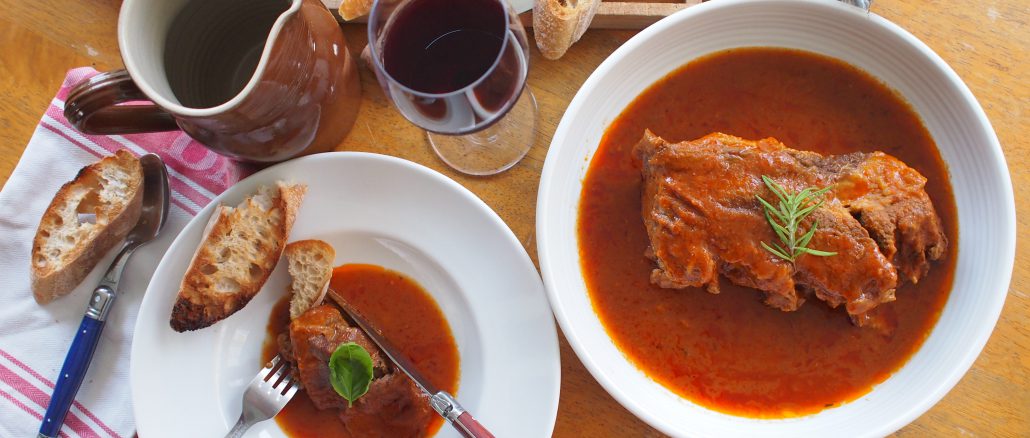 A simple and mouthwatering brisket is perfect for Sunday Carvery for family.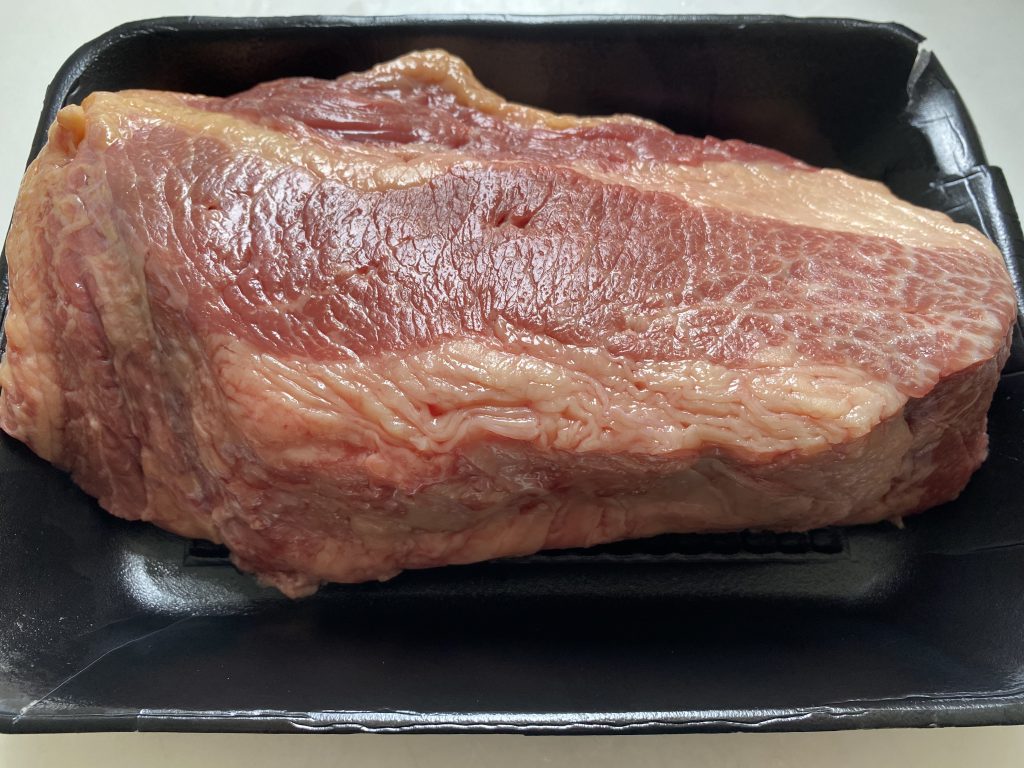 Tada!! A giant chunk of beef brisket was over 1 kg!
Delicious, tender and freezer encouraged this meal is truly fuss free and a super hit!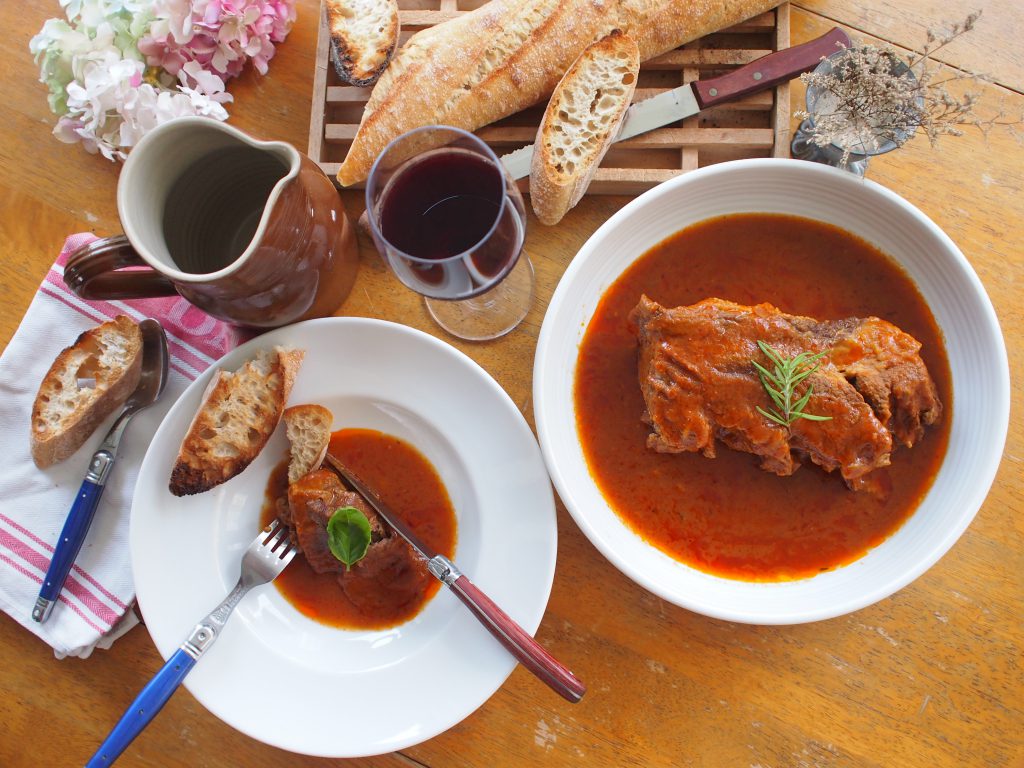 What you need to do is just putting the meat, vegetables (onion, carrot and garlic), herbs and tomato passata in a pressure cooker.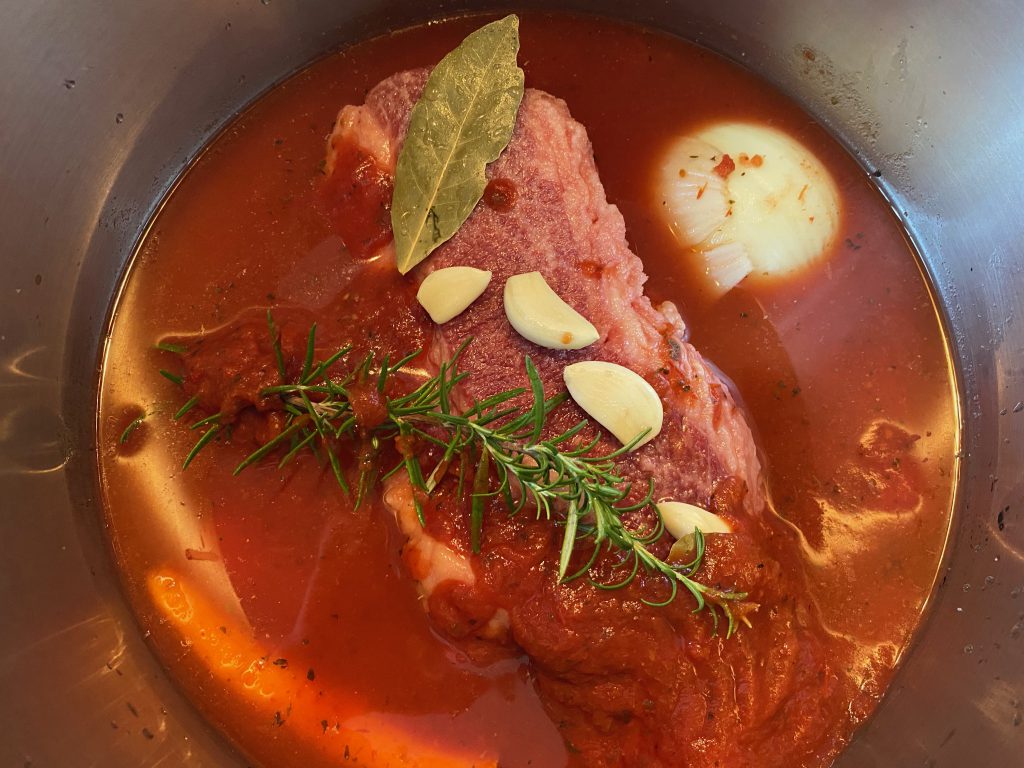 After once the pressure reaches maximum, you can take a bath or read a book on a sofa or even yoga exercise is great idea because you don't need to keep your eye on the cooker amid the cooking!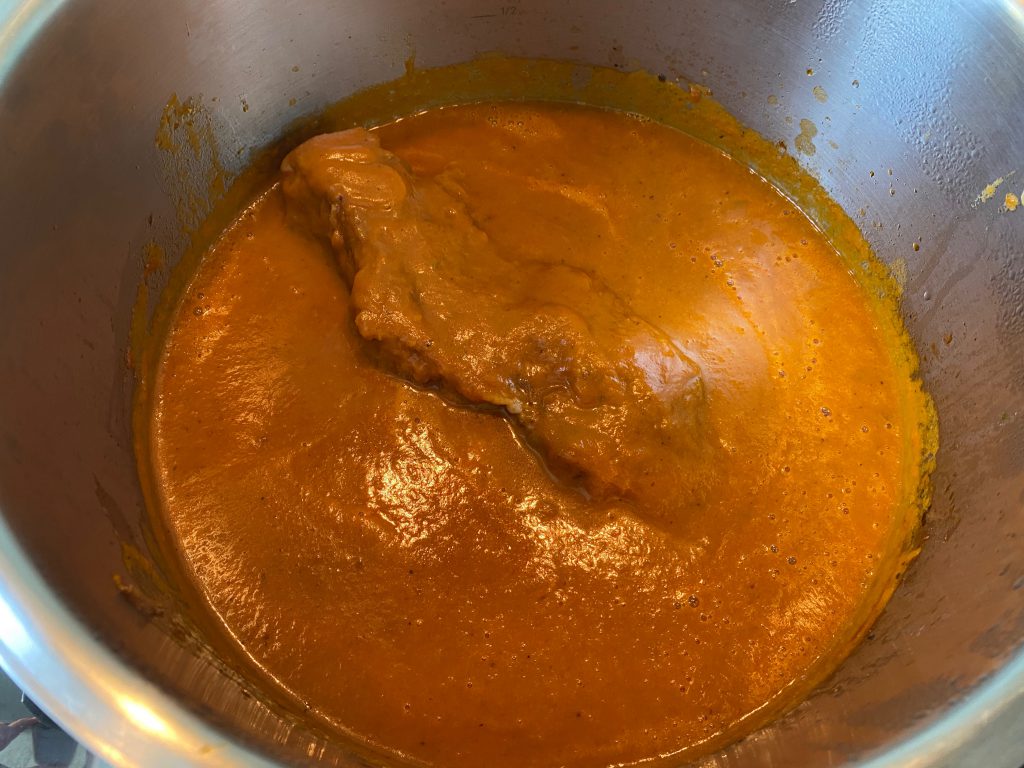 Mash the vegetables after 50 minutes' cooking. You can save the sauce for pasta for another day's meal.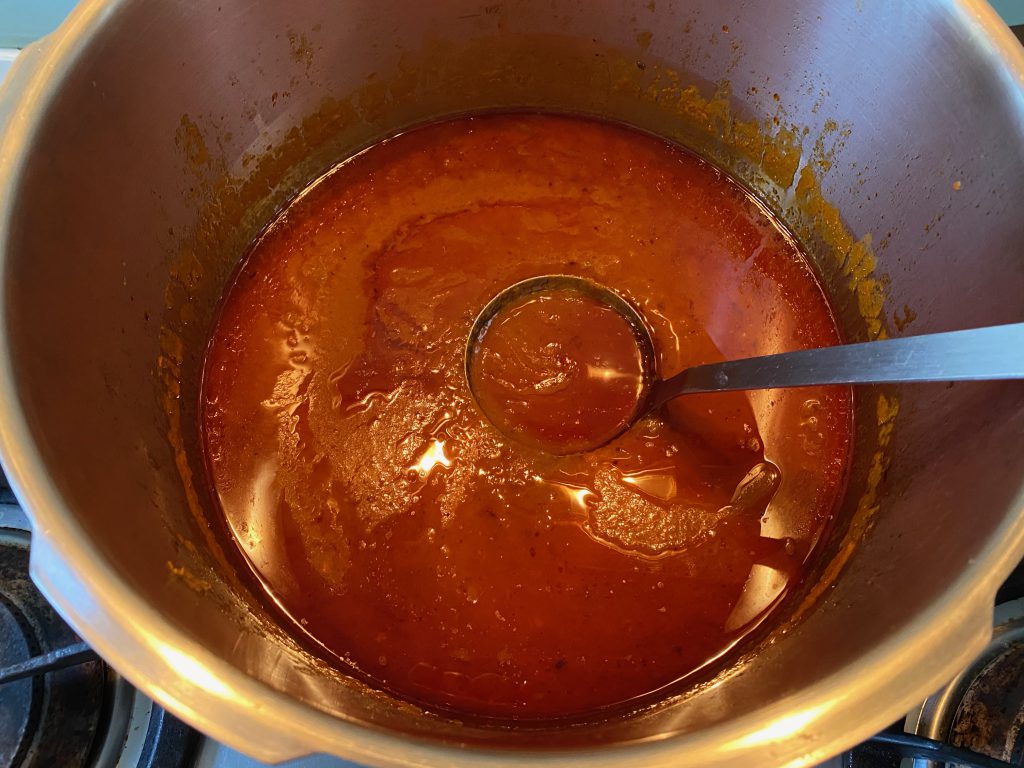 The soup that is infused by beef is utterly rich and tasty!!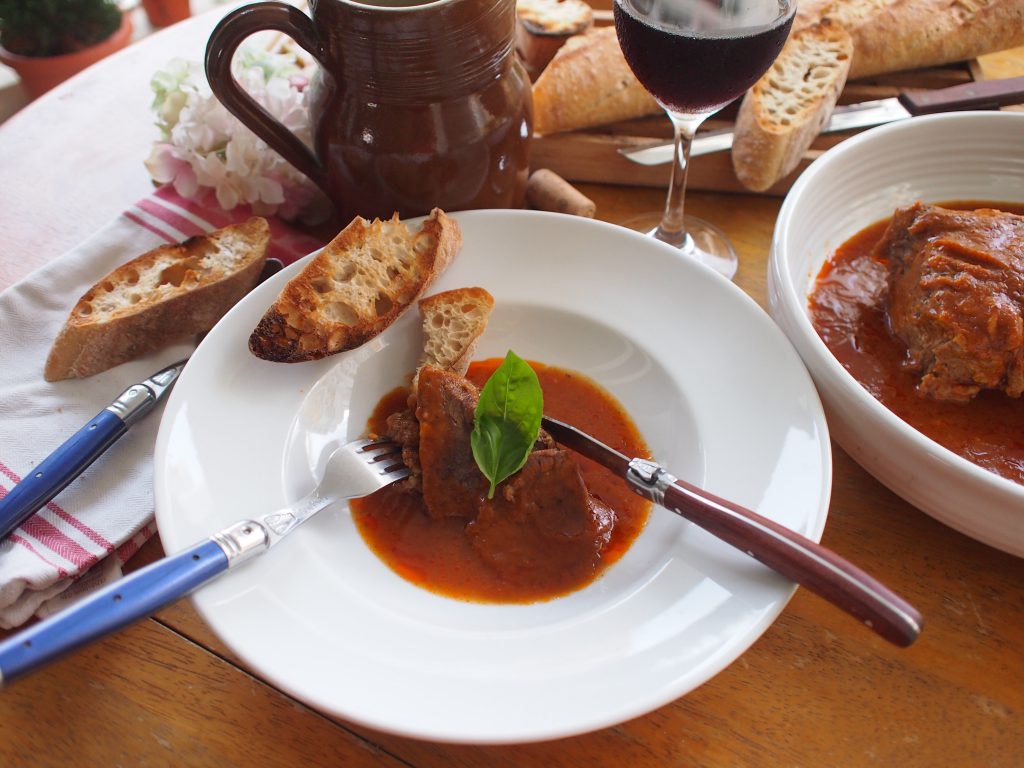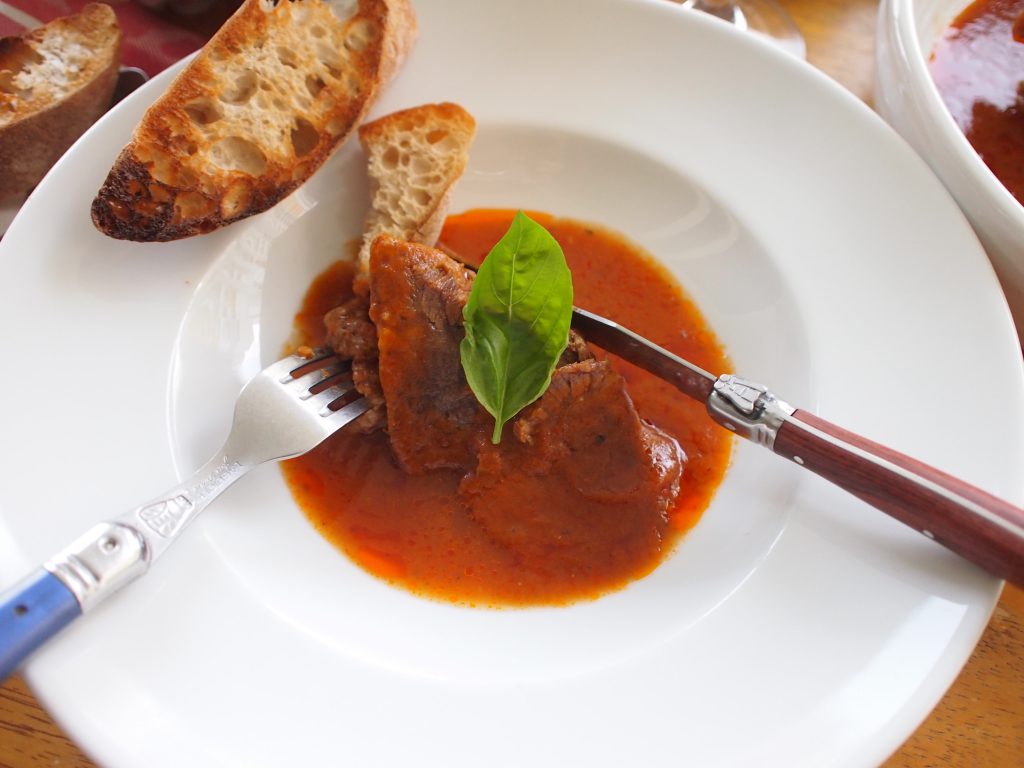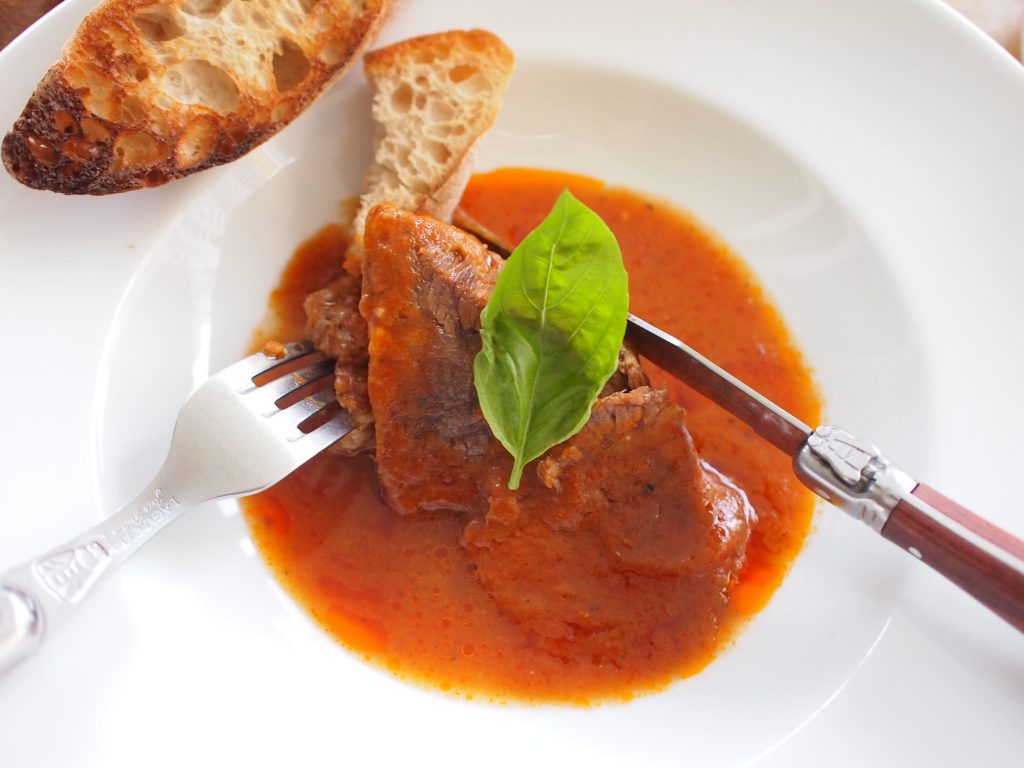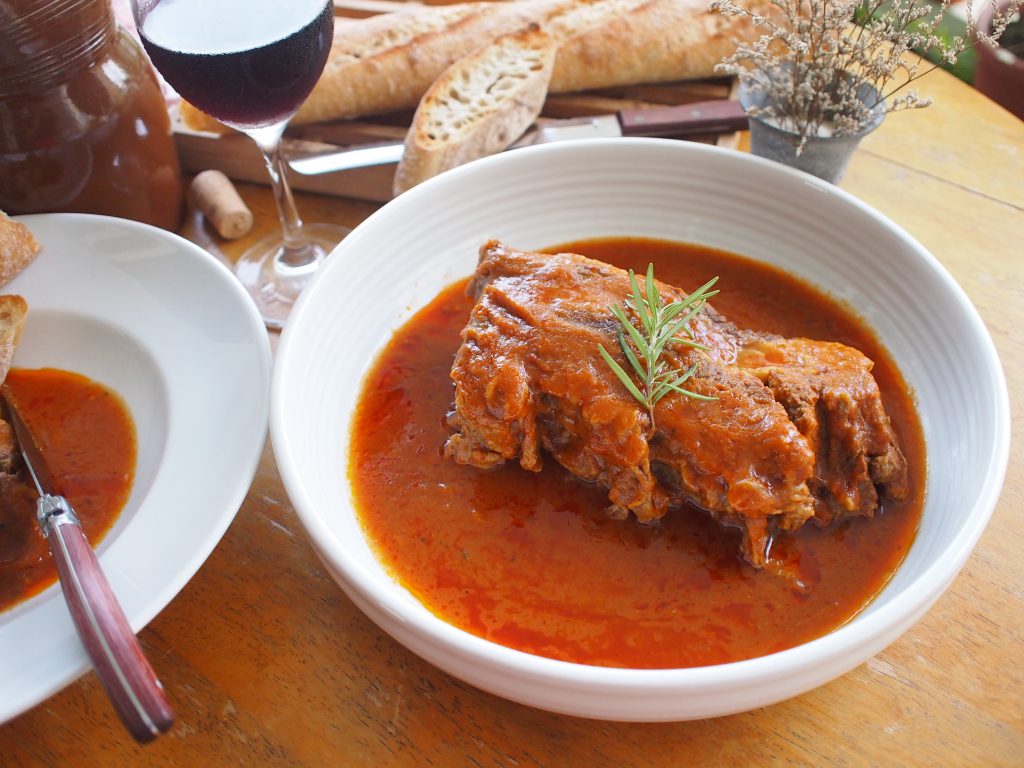 Dipping the crispy sourdough baguette into the tomato sauce is absolutely bliss!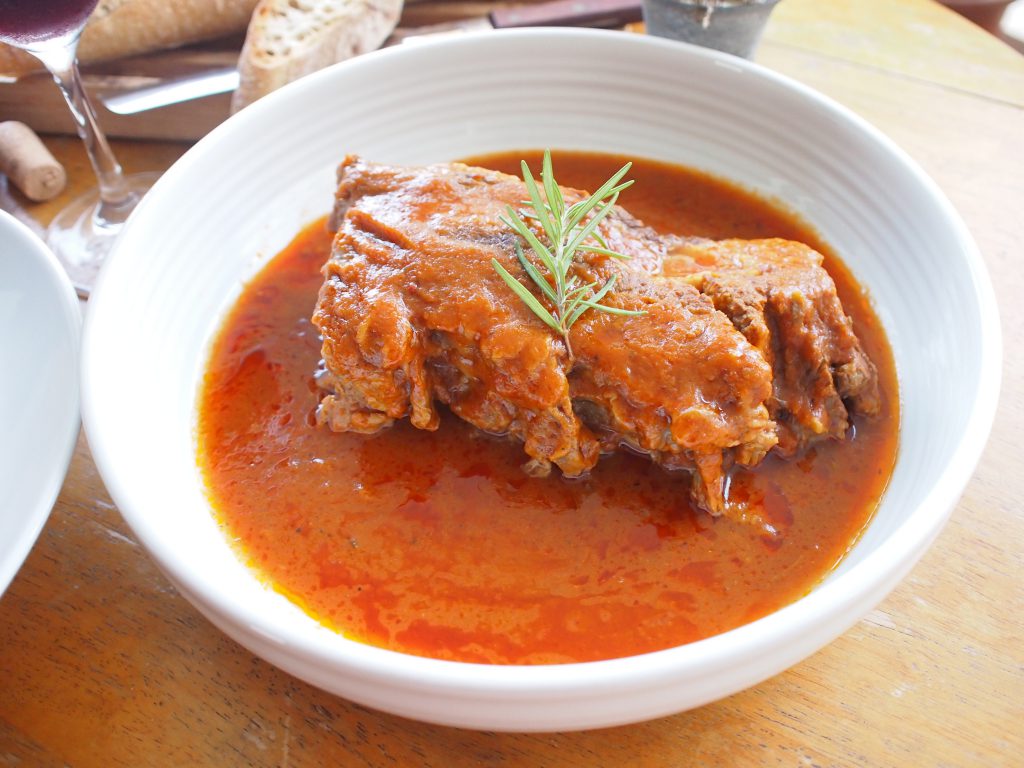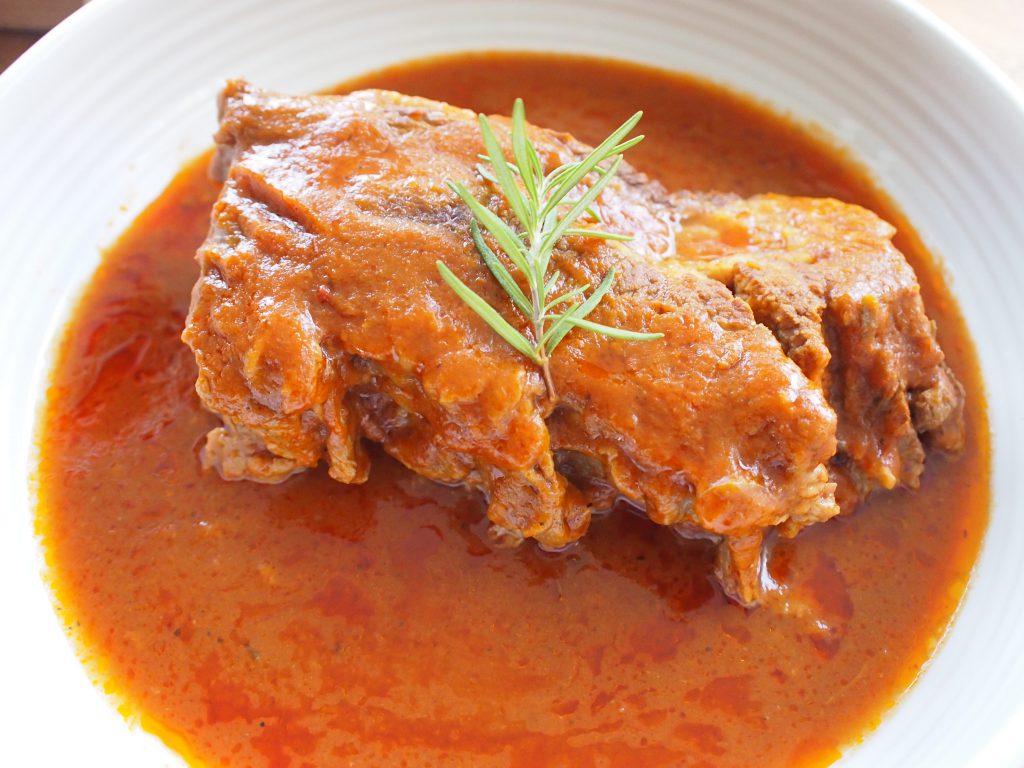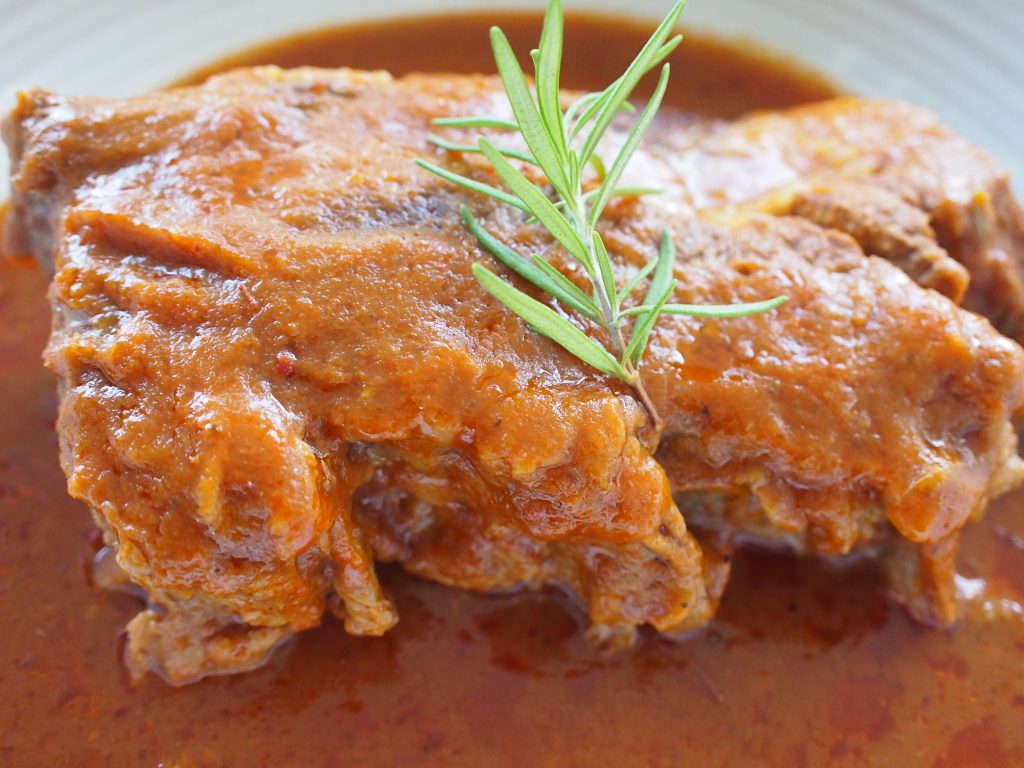 As I said, I cooked over 1 kg of beef aiming for freezing leftovers, however somehow all were gone in a blink!!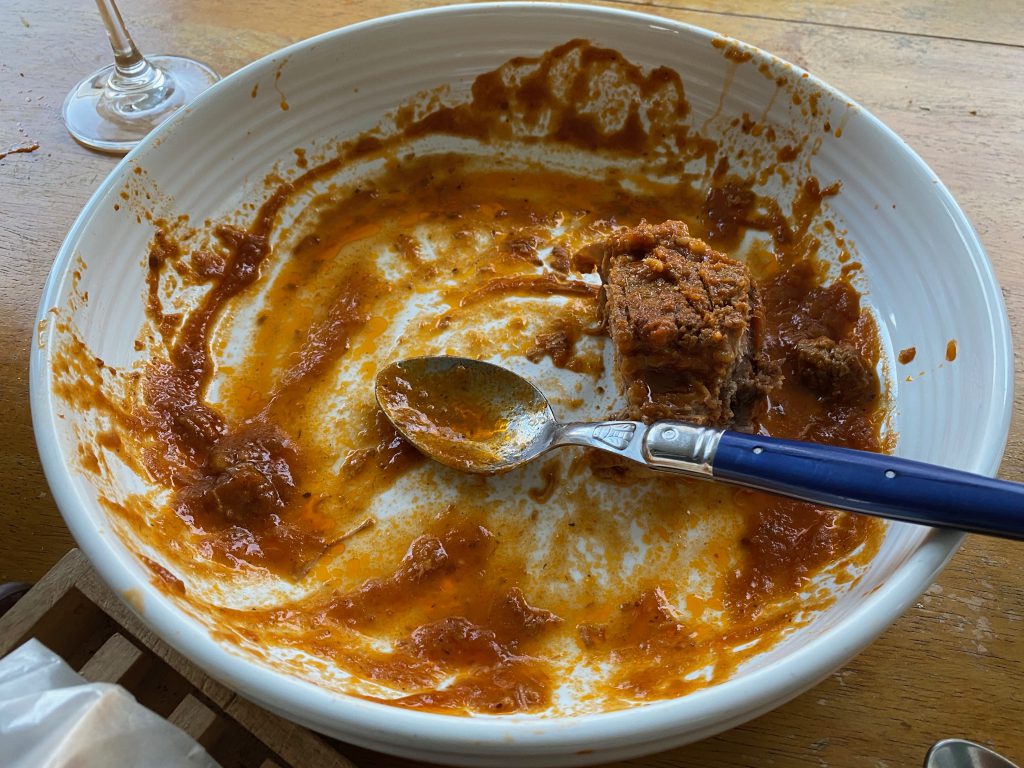 Everybody tucked in!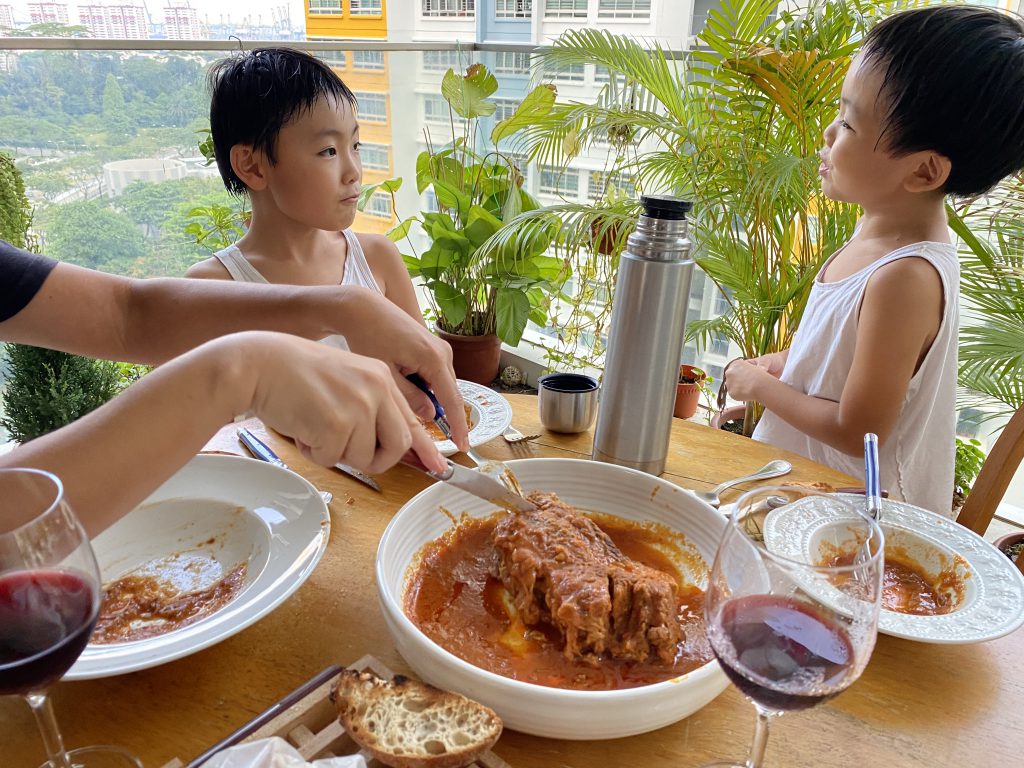 Oh boy, mummy has to cook another chunk, that might be great excuse to buy red wine as well ;-P
I would comfortably say this is worth trying to make.
I will share the recipe in our website later on.
Your dinner table this year will be a breeze!
Naoko xx