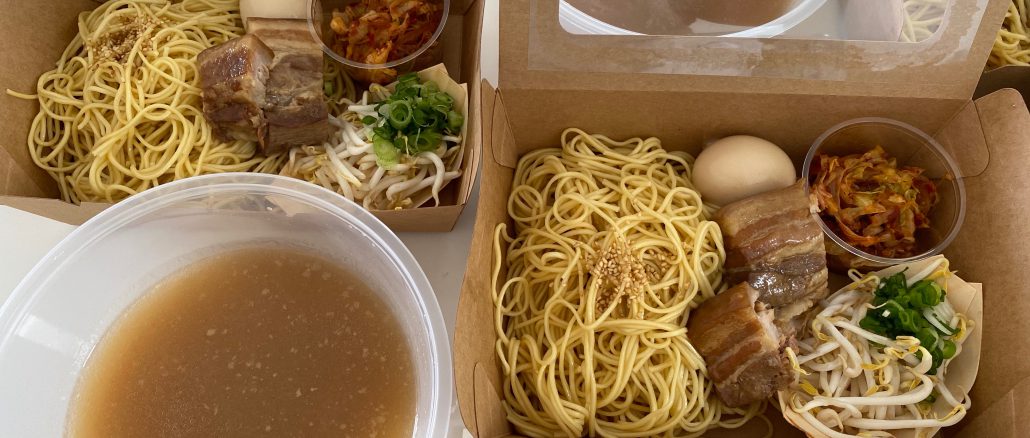 Thank you to all who ordered our takeaway homemade Ramen.
Today's Ramen was Tokyo-style Soy Sauce Tonkotsu with Pork Kakuni & Red Mala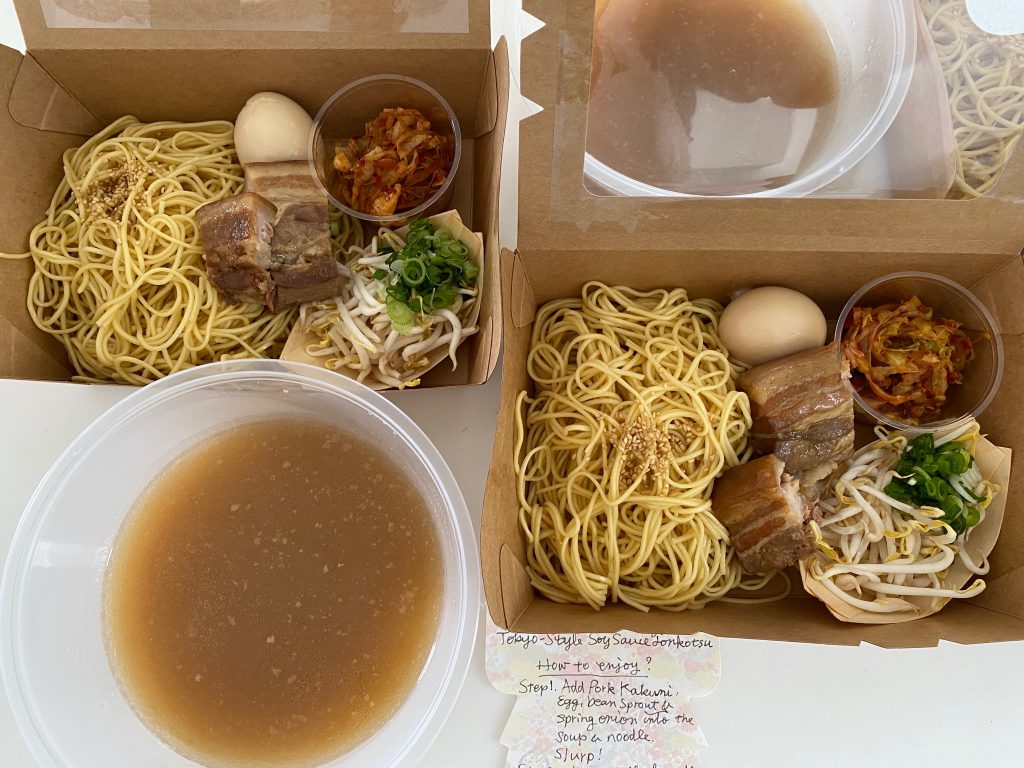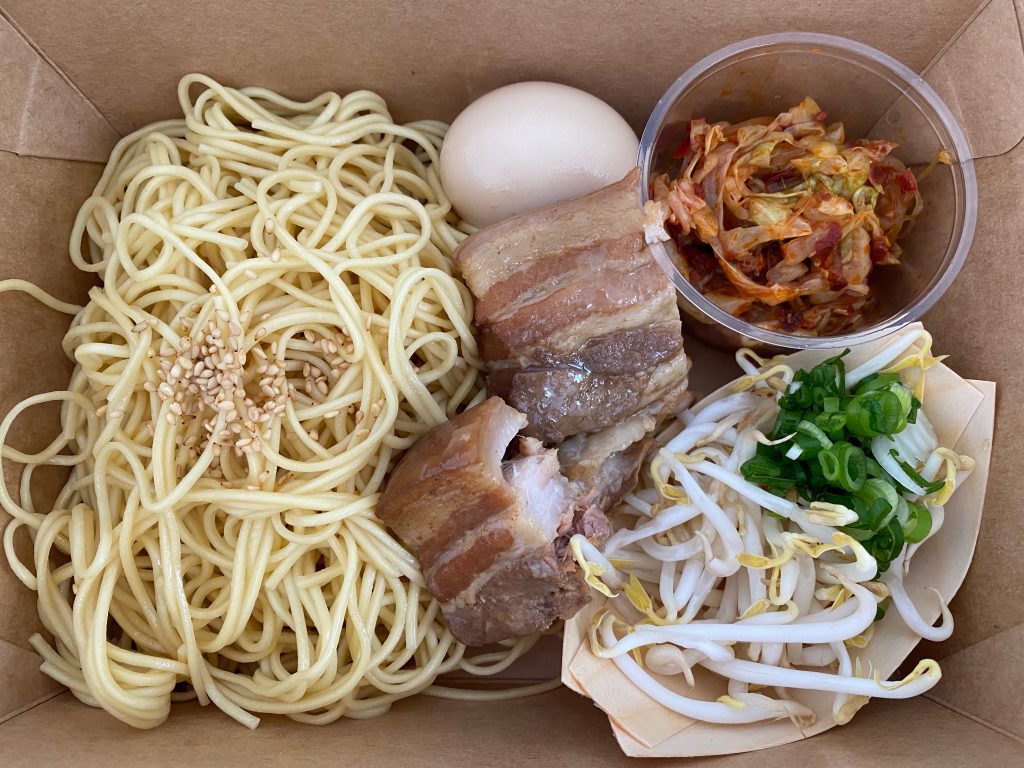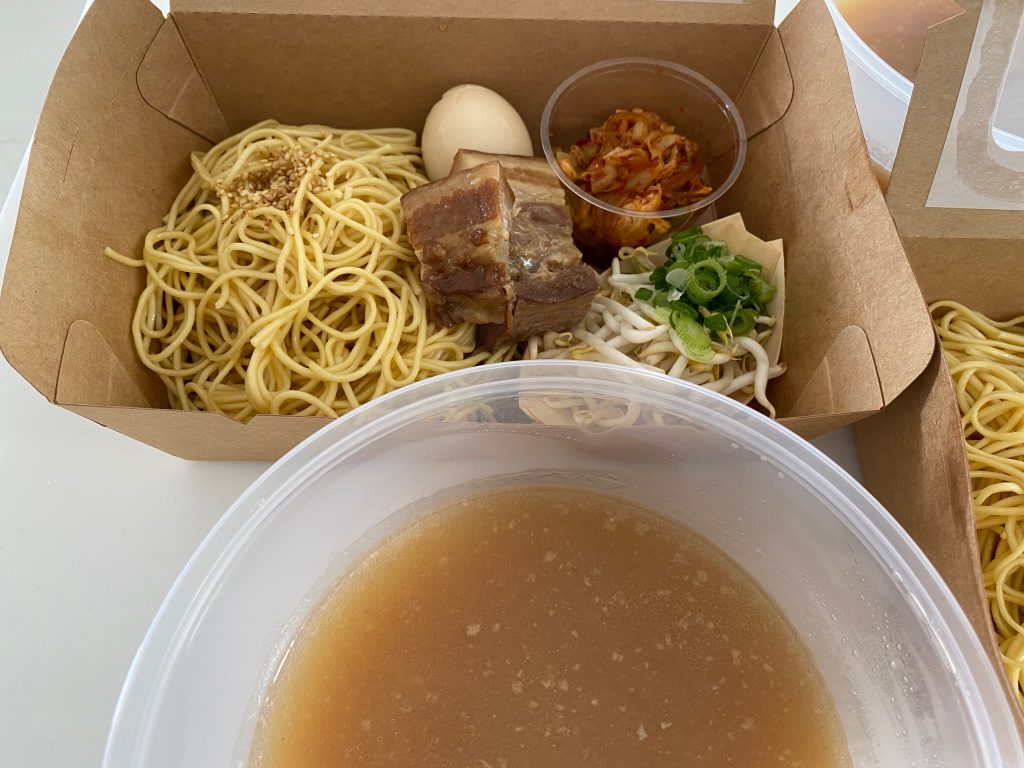 The soup is based on Pork Tonkotsu which I made from scratch using the healthy ingredients, and this time, I added another twist into the soup.
When I lived in Tokyo, I loved Soy sauce Tonkotsu Ramen soup that was hugely popular particularly in Tokyo so much and missed that in Singapore.
Hence I chose the Soy sauce Tonkotsu Ramen for today's menu.
I put the instruction how to enjoy the Ramen with two ways together 🙂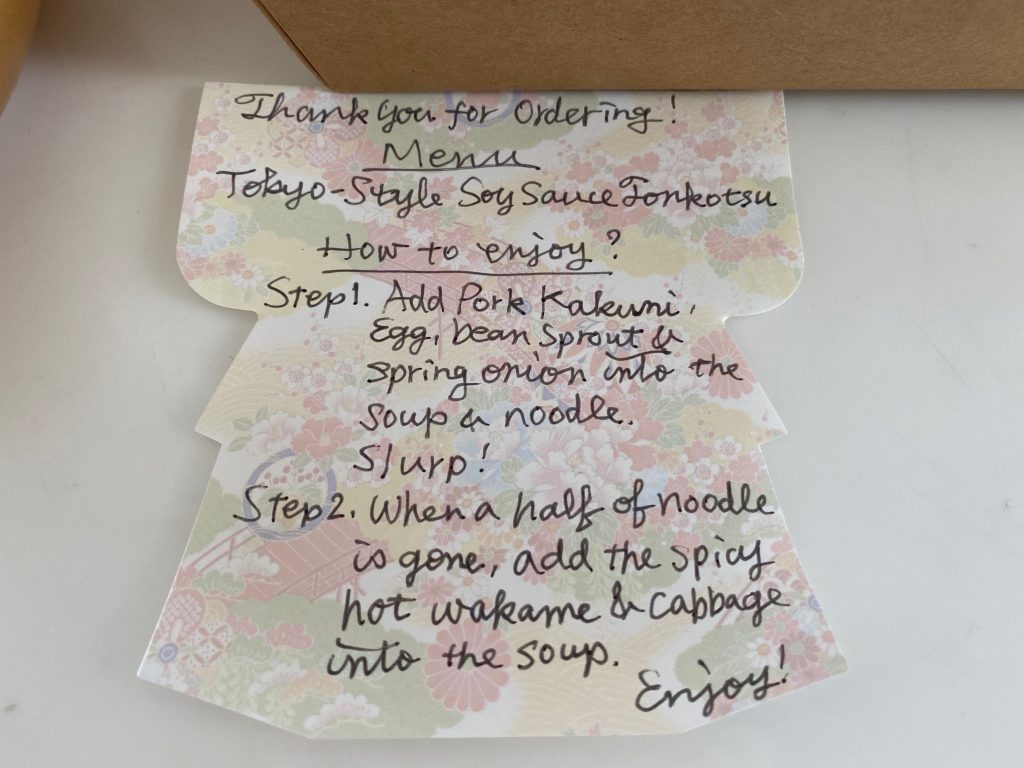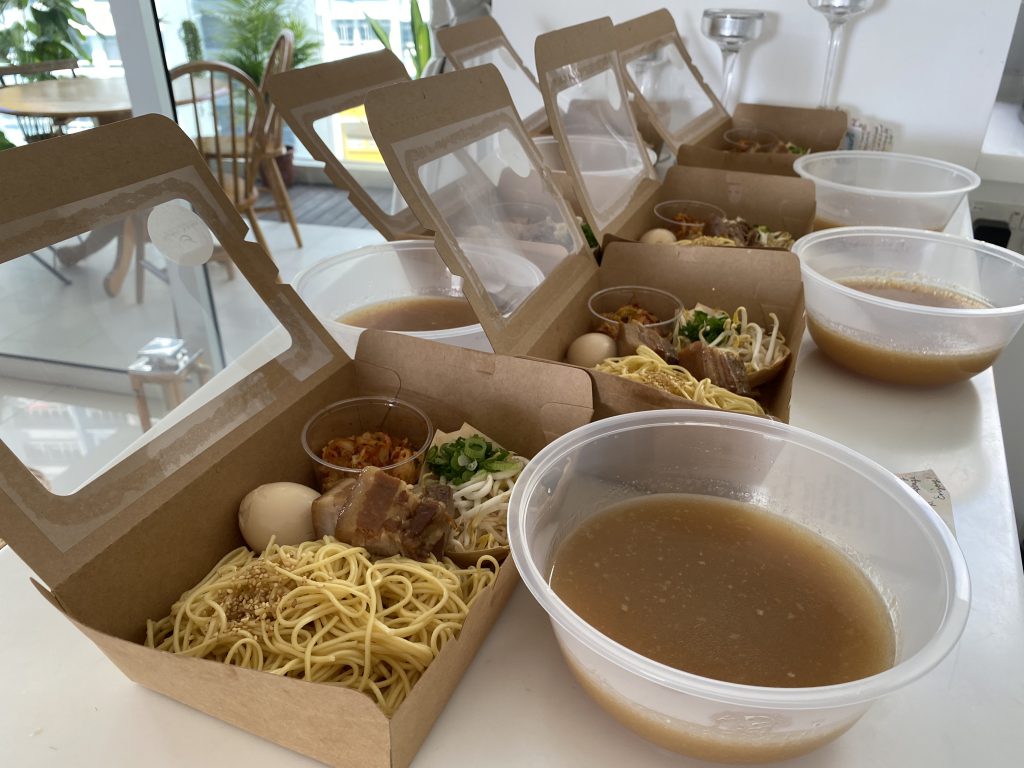 I love the moment which our customers open doors and their smiles shine with exciting to see the takeaway boxes.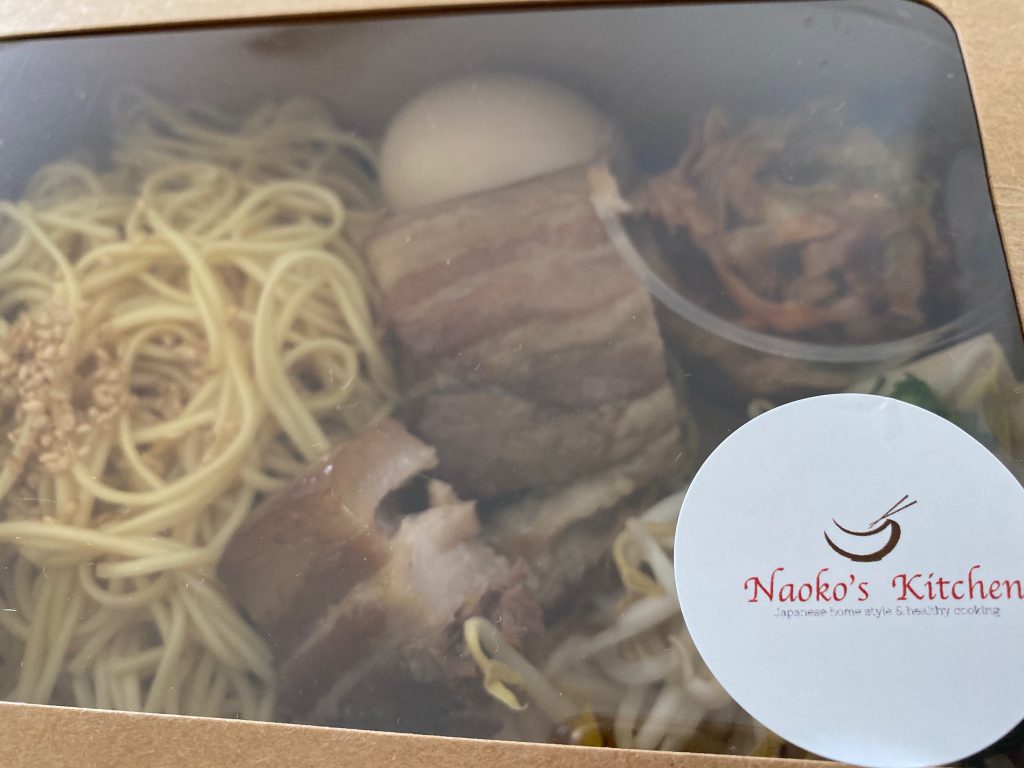 It's Friday tomorrow, hope you all have had a great week.

Naoko xx