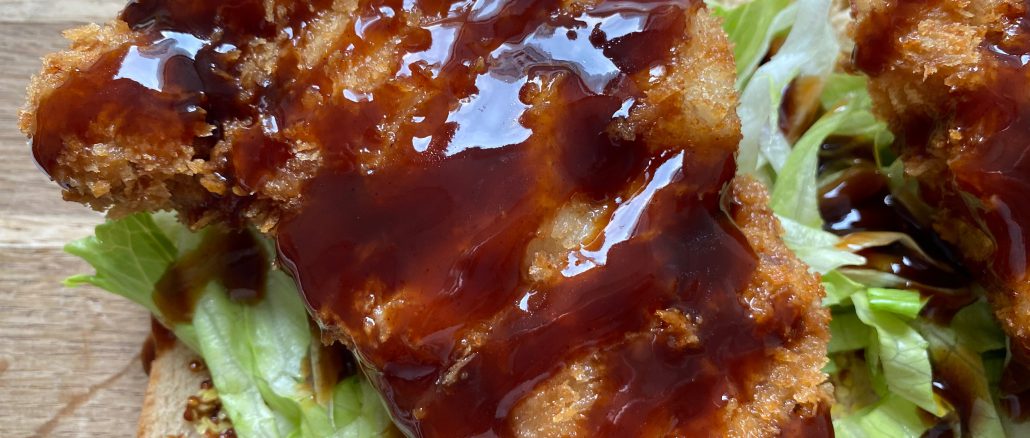 Hi everybody!
Thanks for visiting our food blog.

Today's menu is cafe-themed food due to my children's request.
They have just started their new school and they bring back some homework everyday, so I just wanted to treat them as reward for their hard working!
The menu was Tonkatsu (deep fried breaded pork steak) Sandwiches, Healthy Sweetcorn Creamy Soup, Sweet Potato Dumplings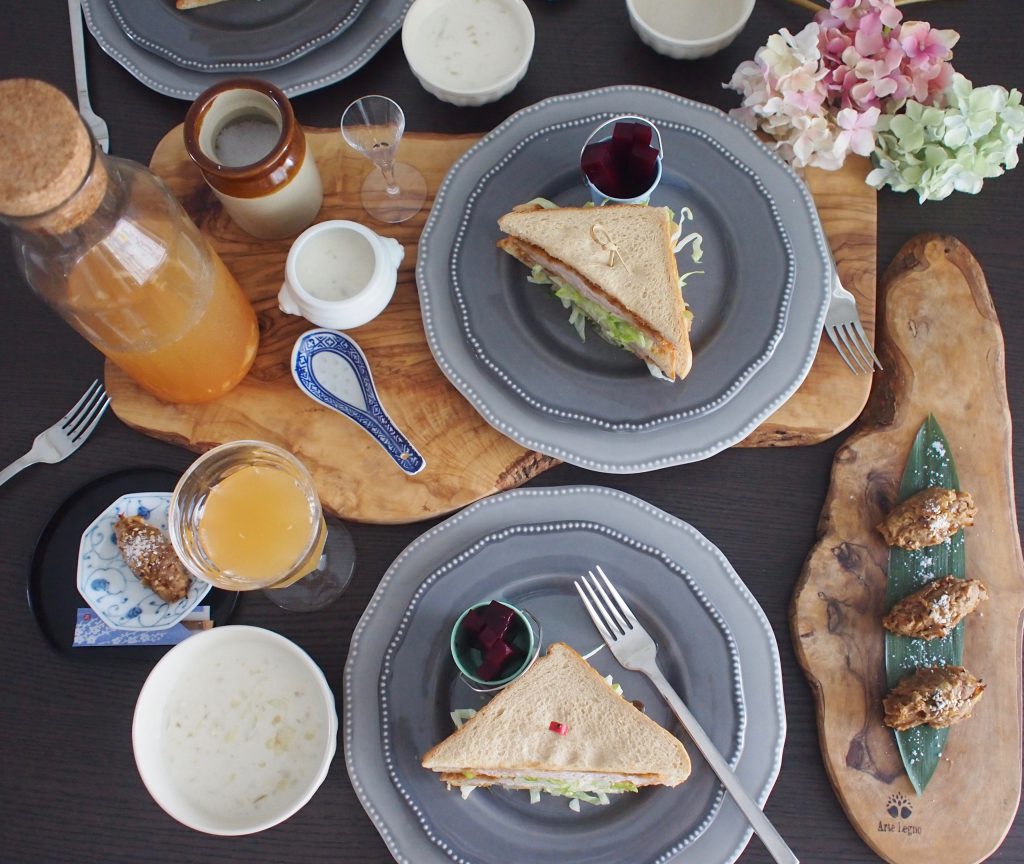 All food on this table are their favourite, and Tonkatsu is one of their favourite Japanese food and especially sandwiched one with sliced crunchy iceberg cabbage is always a winner.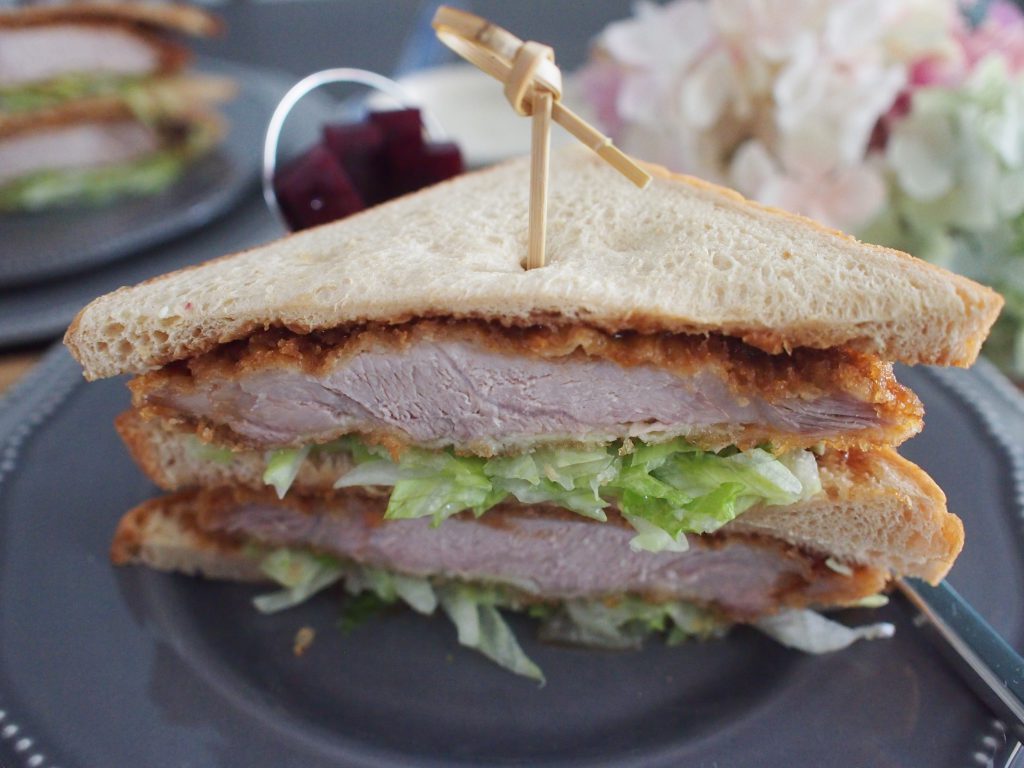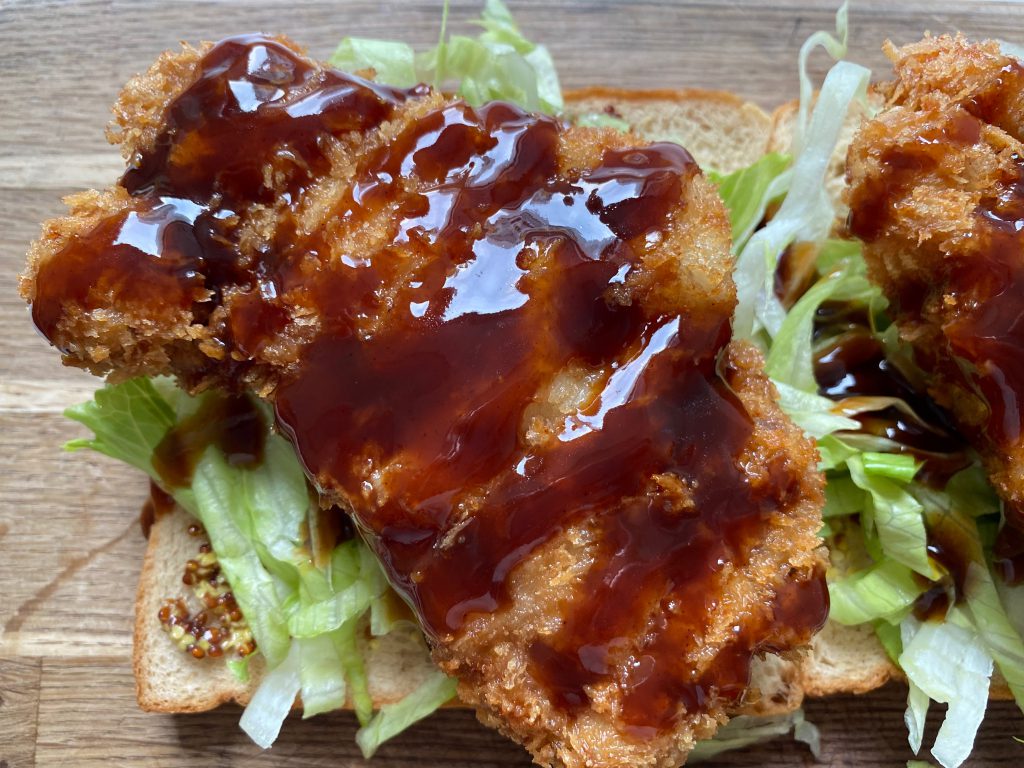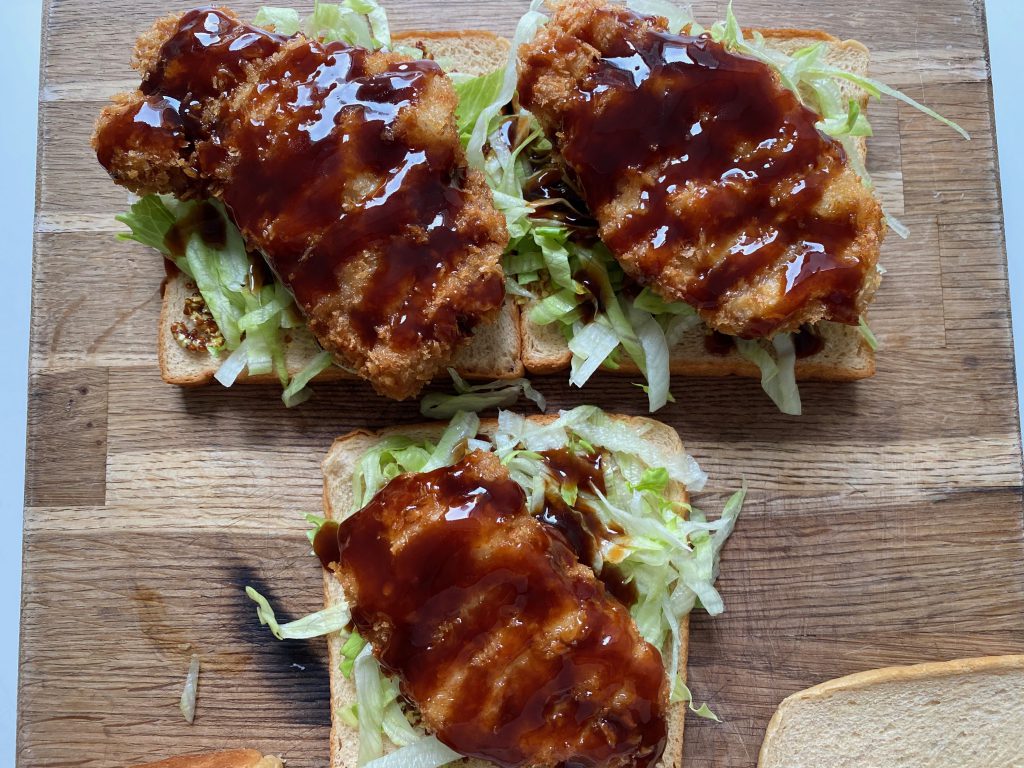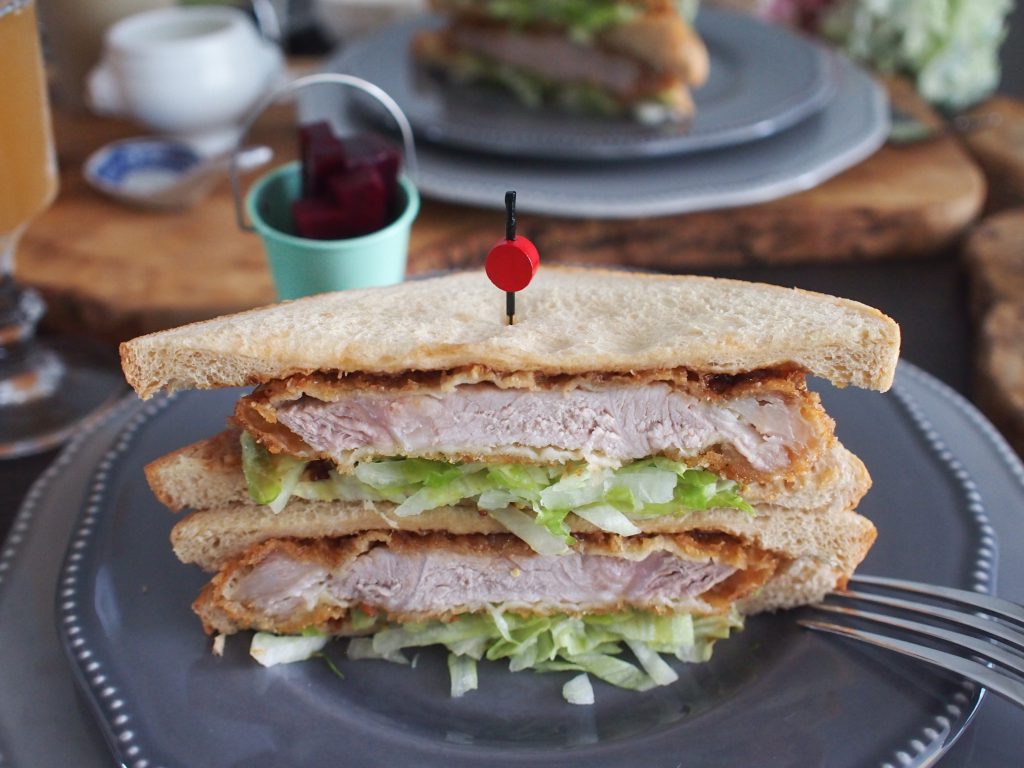 Ummm super crispy and crunchy shells and thick succulent pork steak…that's absolutely invincible combination!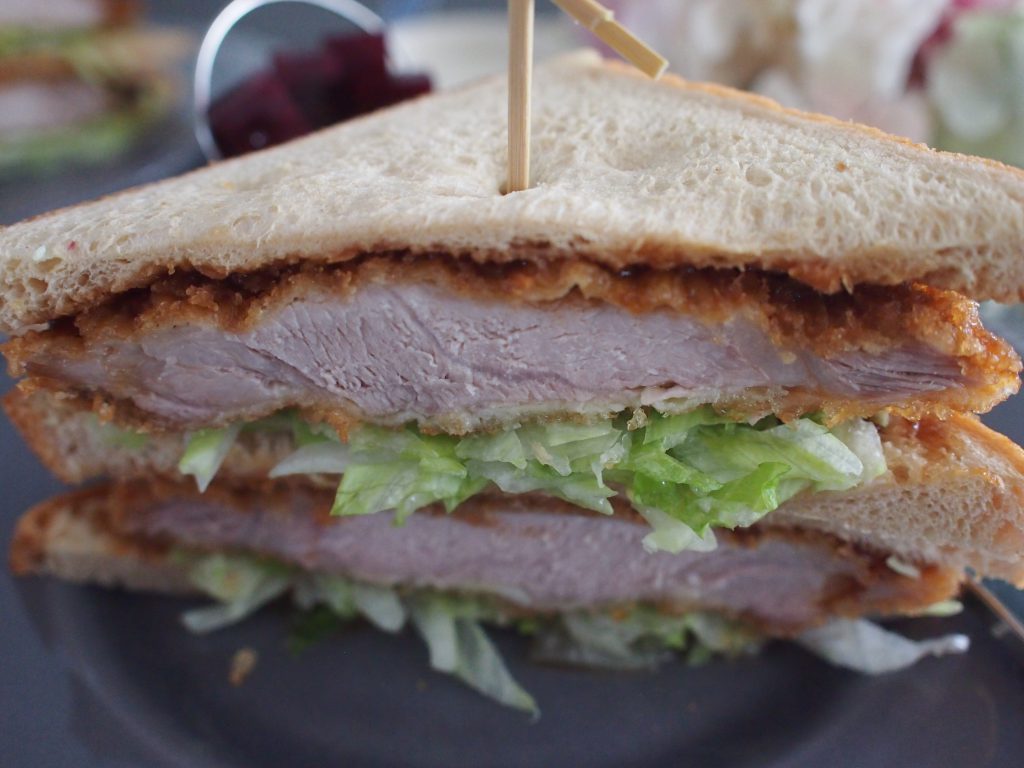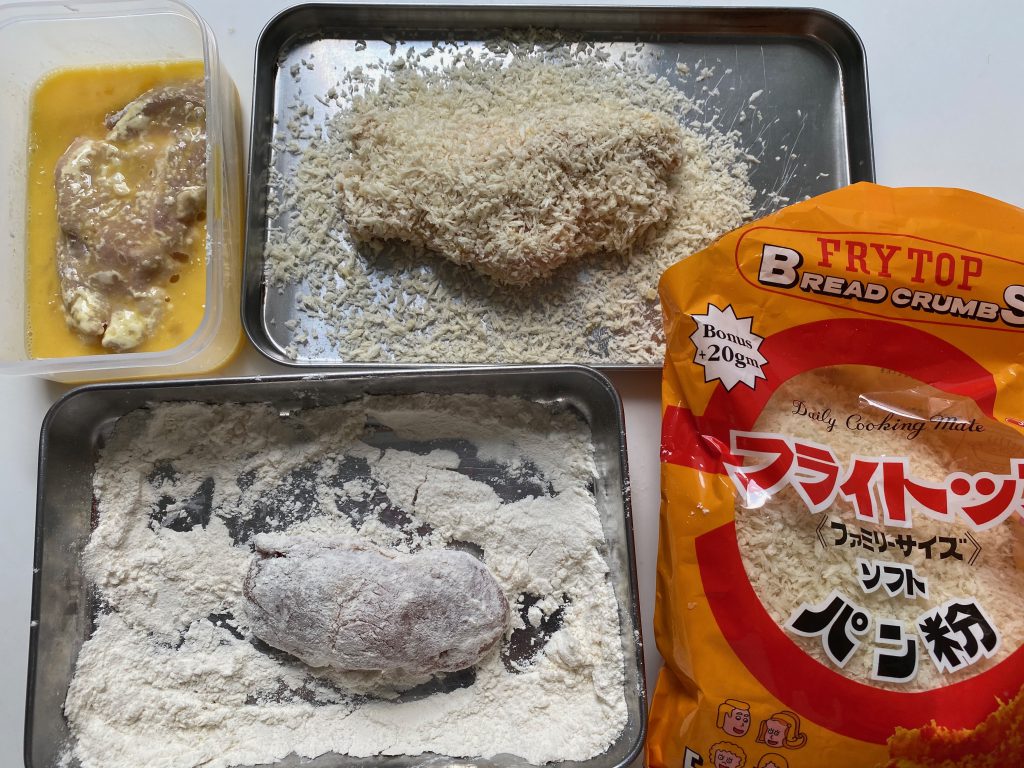 And some other shots from the table.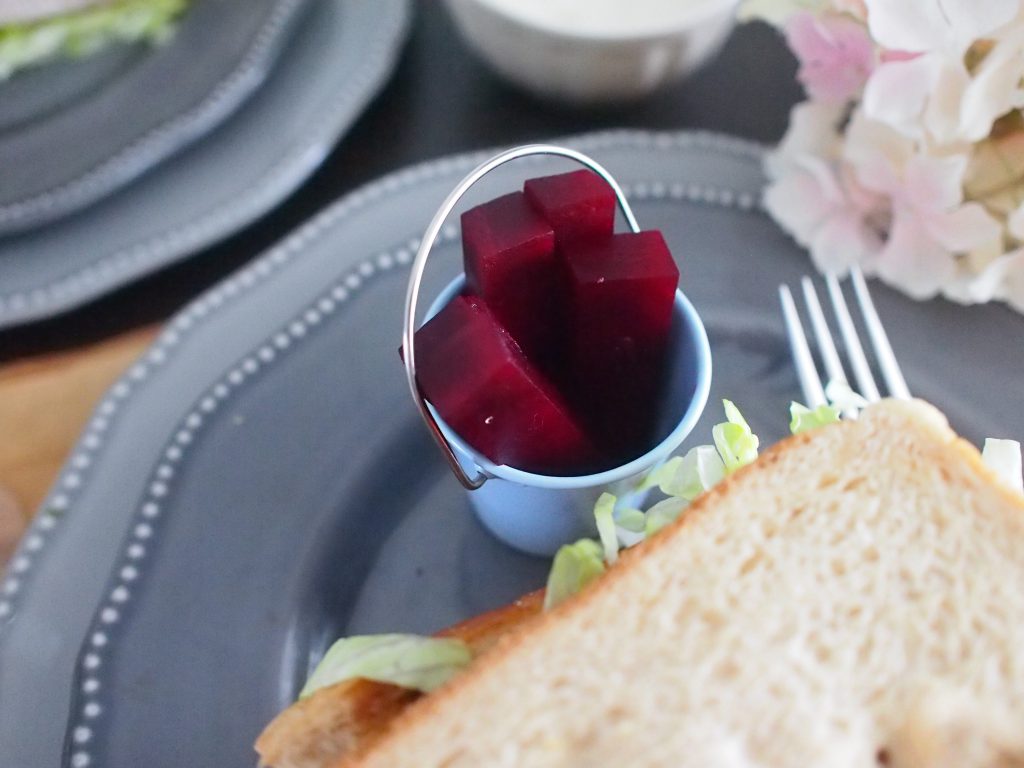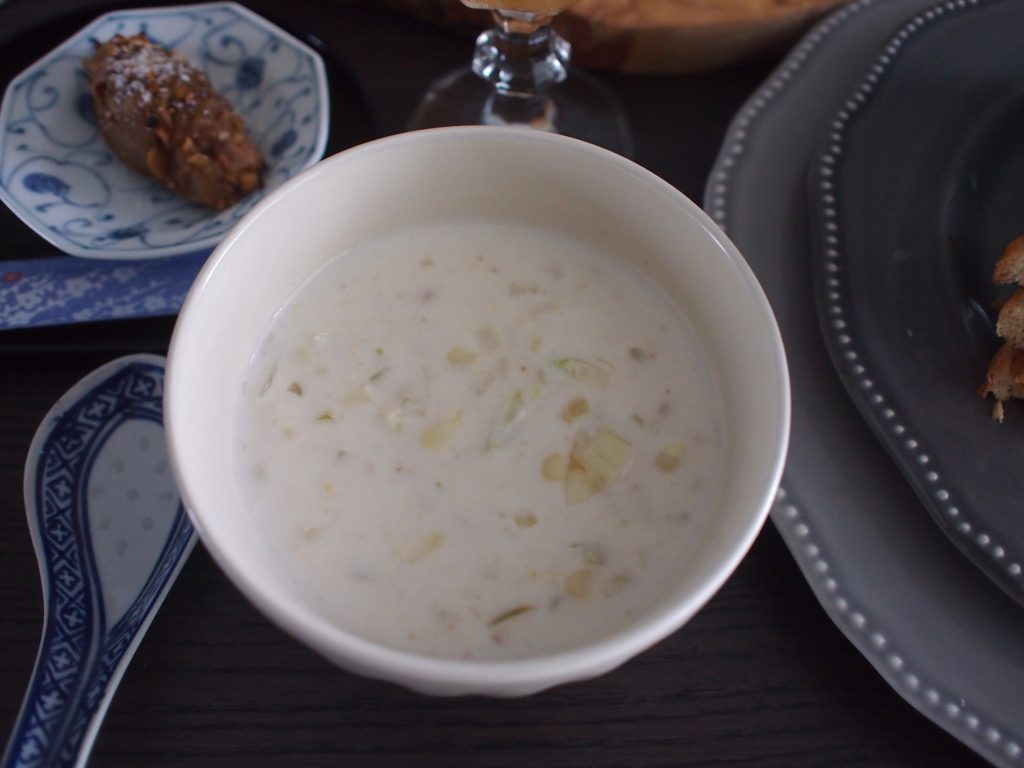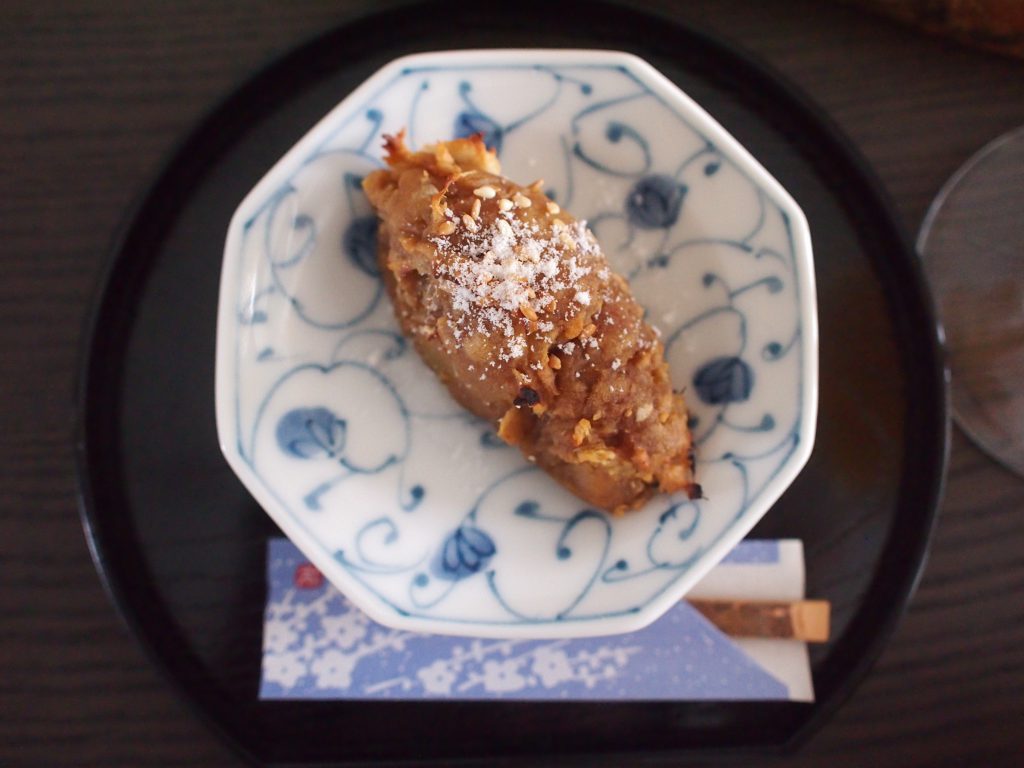 This is a small tip about Japanese sweet potato. You might have spotted the black marks on the skin.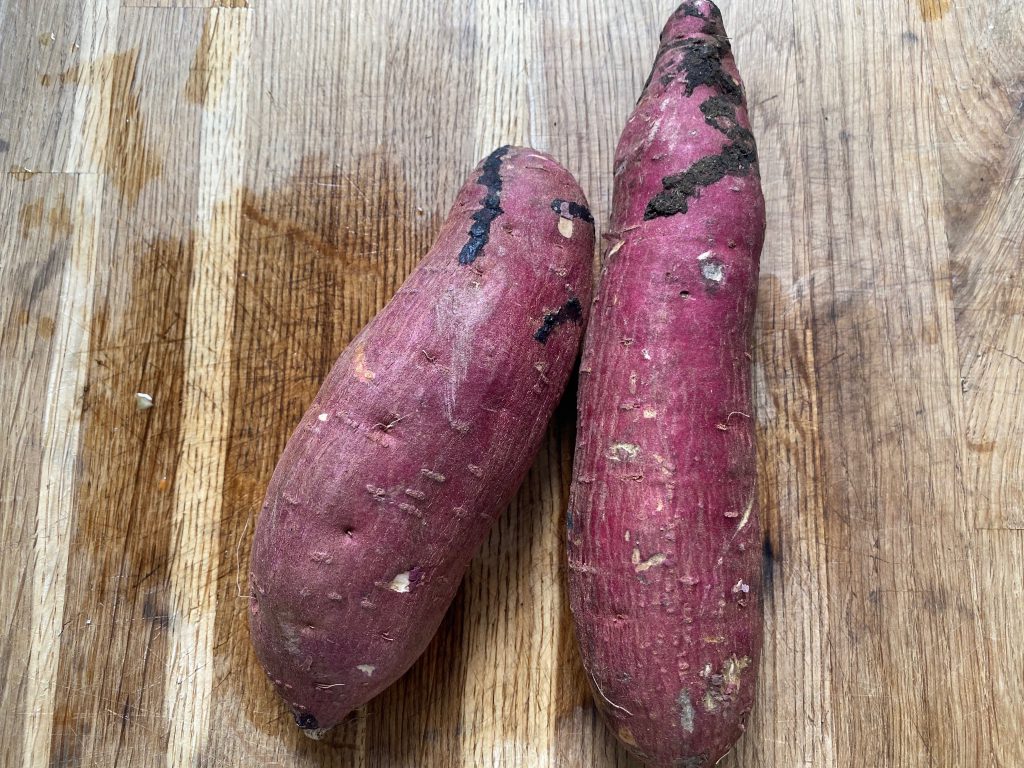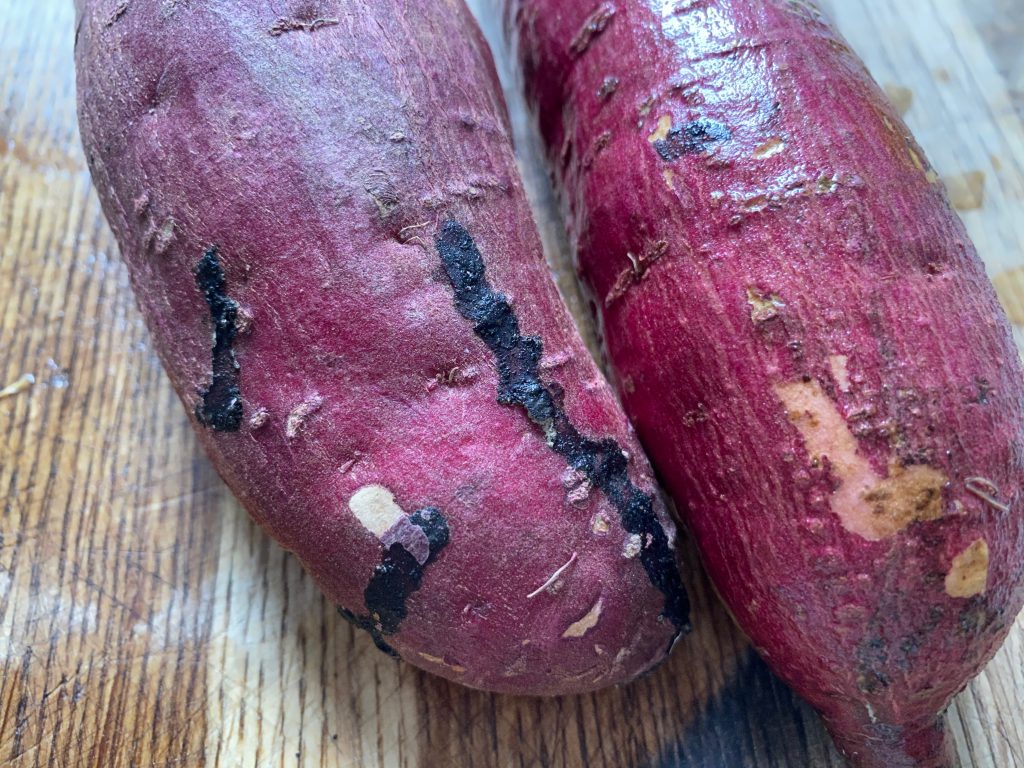 These are not dirt or remaining soil, that is the one of elements of great nutrition of Japanese sweet potato, which works for our digestive of intestine. So please don't mind and you don't need to try washing it away.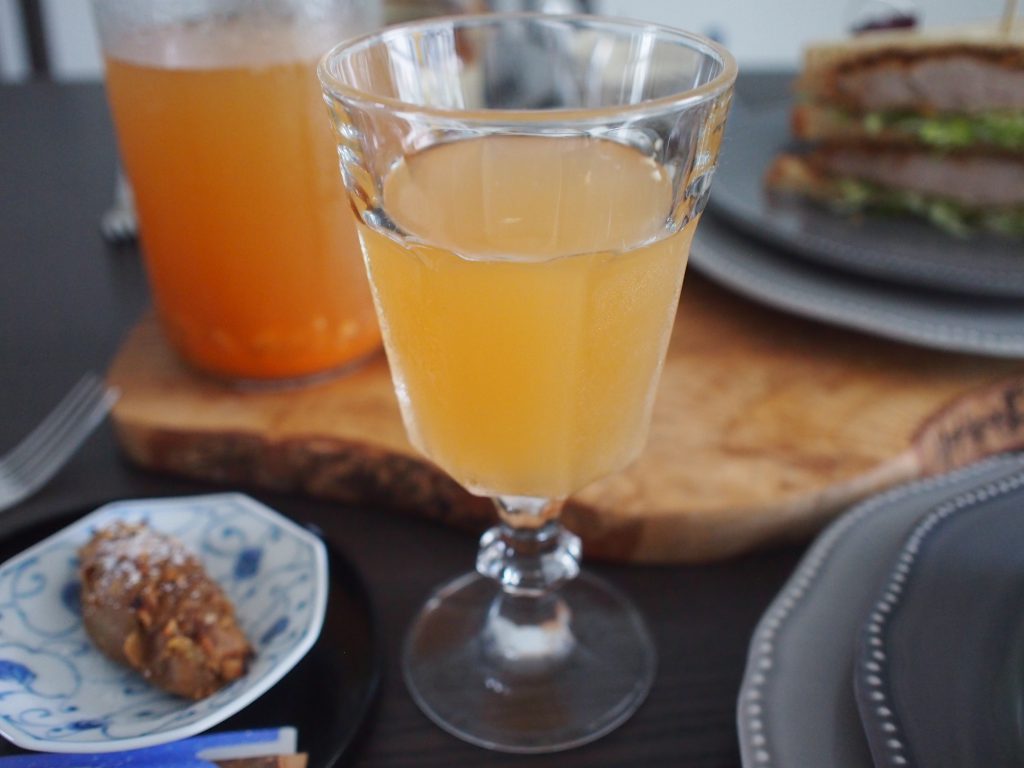 By seeing my boys' big smiles and laughter, I felt all my efforts were paid off.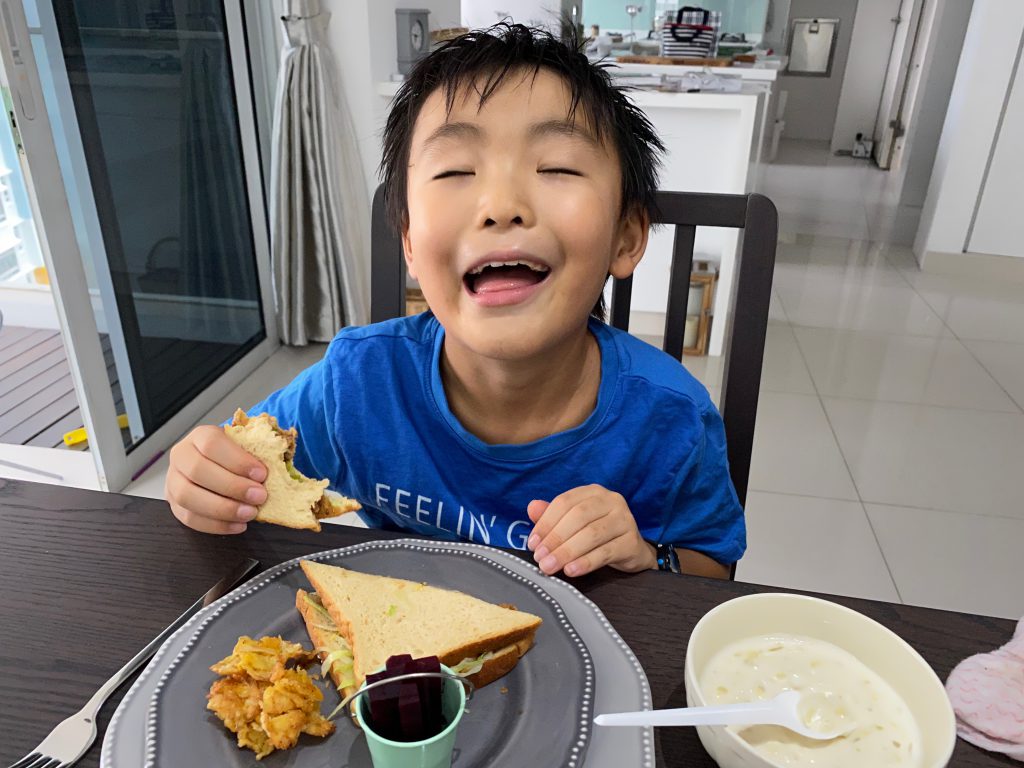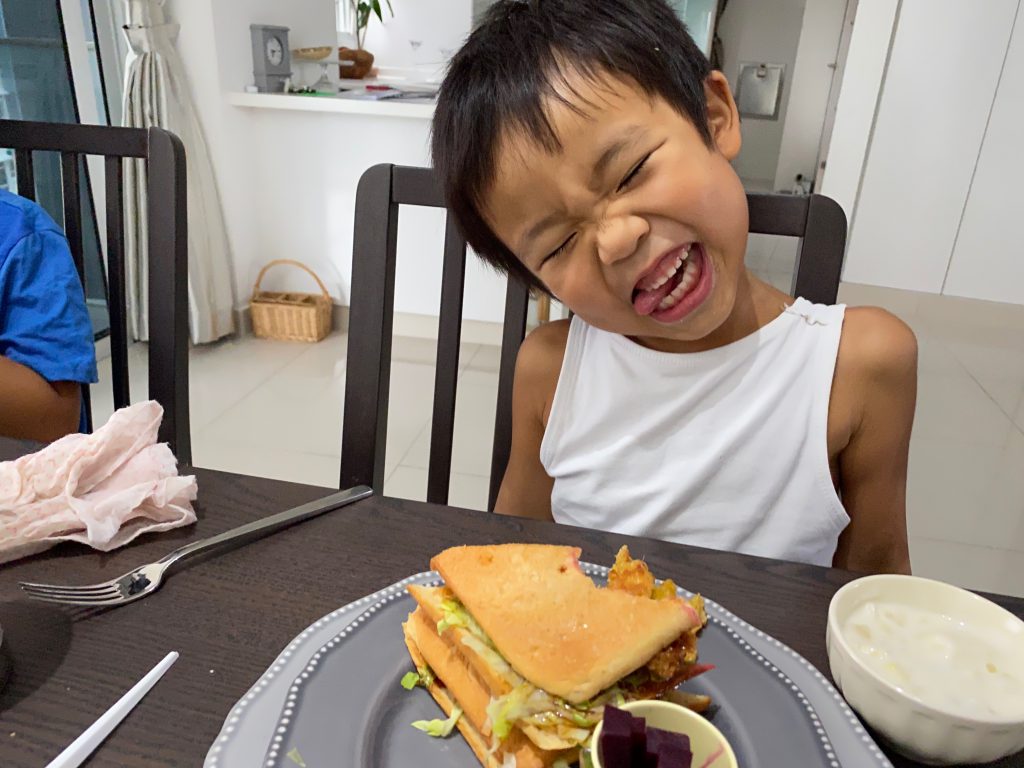 Well, it's Thursday today. Tomorrow, I have a course for gaining Food Hygiene Certificate all day, so please let me say have a wonderful weekend ahead!

Wishing you a wonderful and peaceful weekend.

Naoko xx