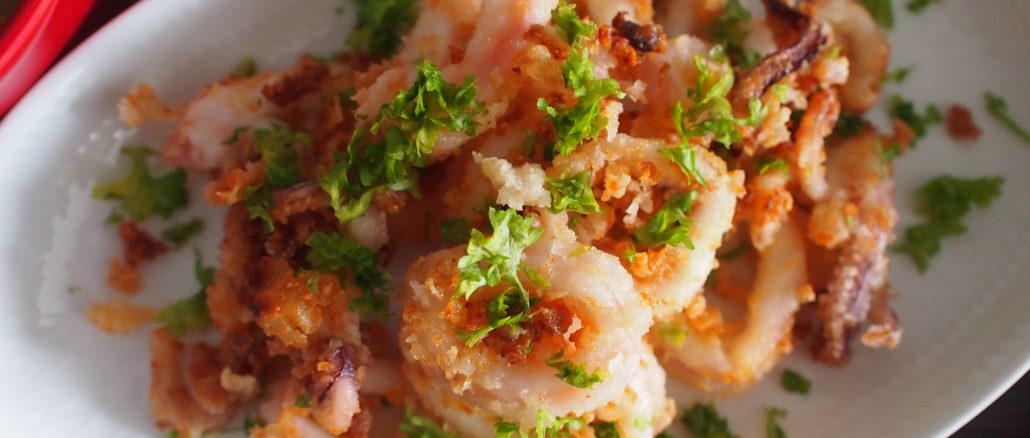 Hello everybody!
It's Wednesday, we are in the middle of the week.

Here in Singapore, there are huge diversity of world-wide cuisine.
So today, we are going to share some pictures that themed 'East meet West'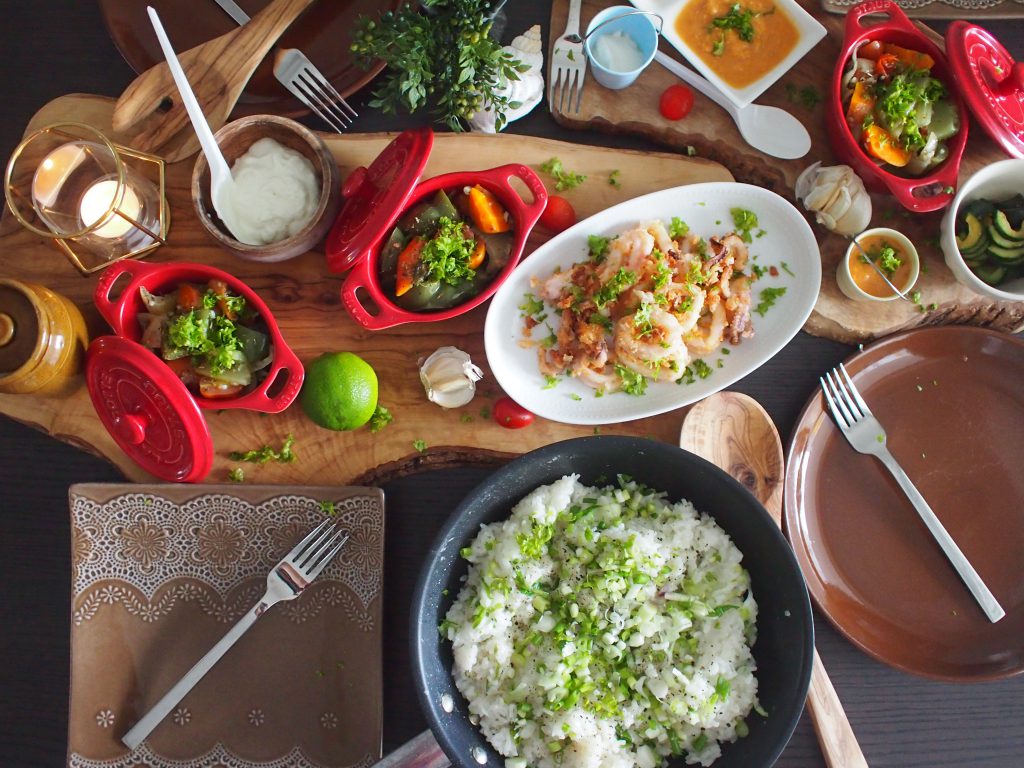 Deep fried squid which is named calamari is basically Mediterranean cuisine and that is always must-order food for me.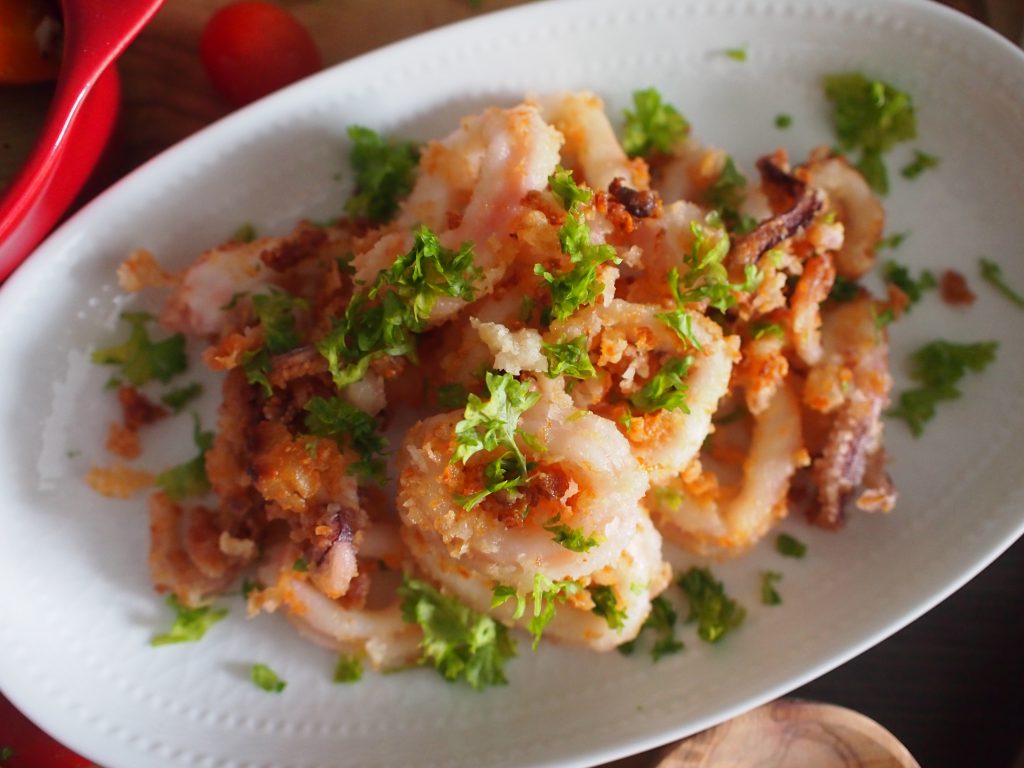 Crispy and crunchy shell, tender and succulent flesh…absolutely gorgeous!
When we had travels to Mediterranean like Spain, Greece and Italy, that was essential for my children.
Also we love Allioli that is made of garlic, olive oil and egg white for dipping sauce, which is so tasty and much lighter and clean taste than standard mayonnaise.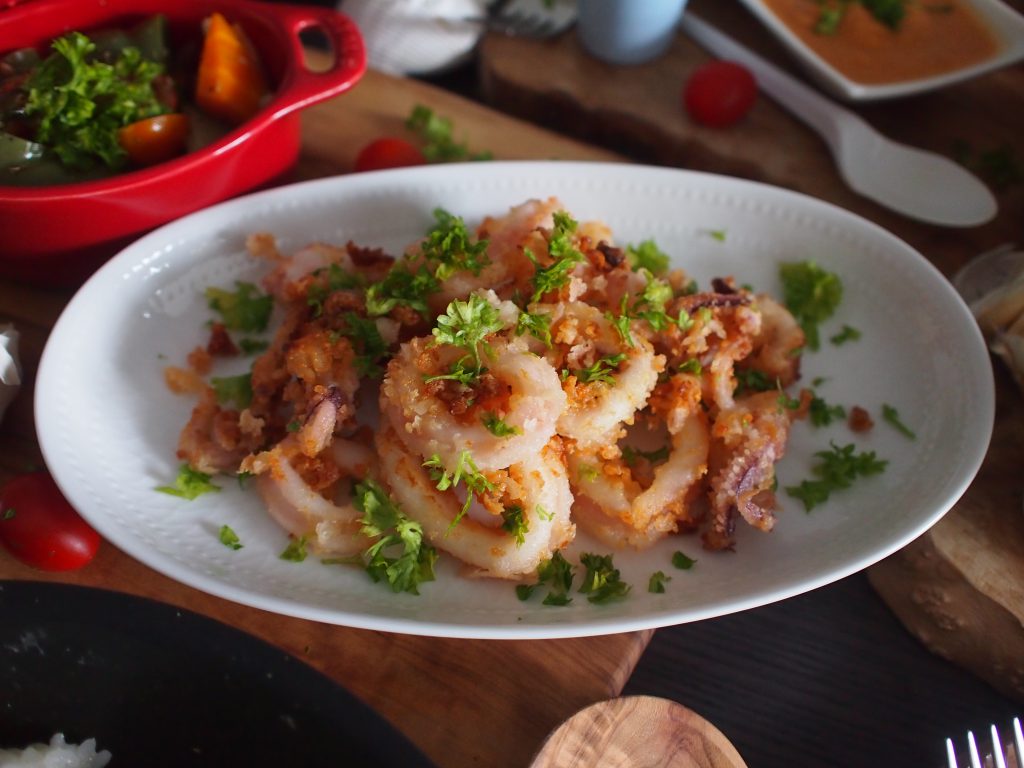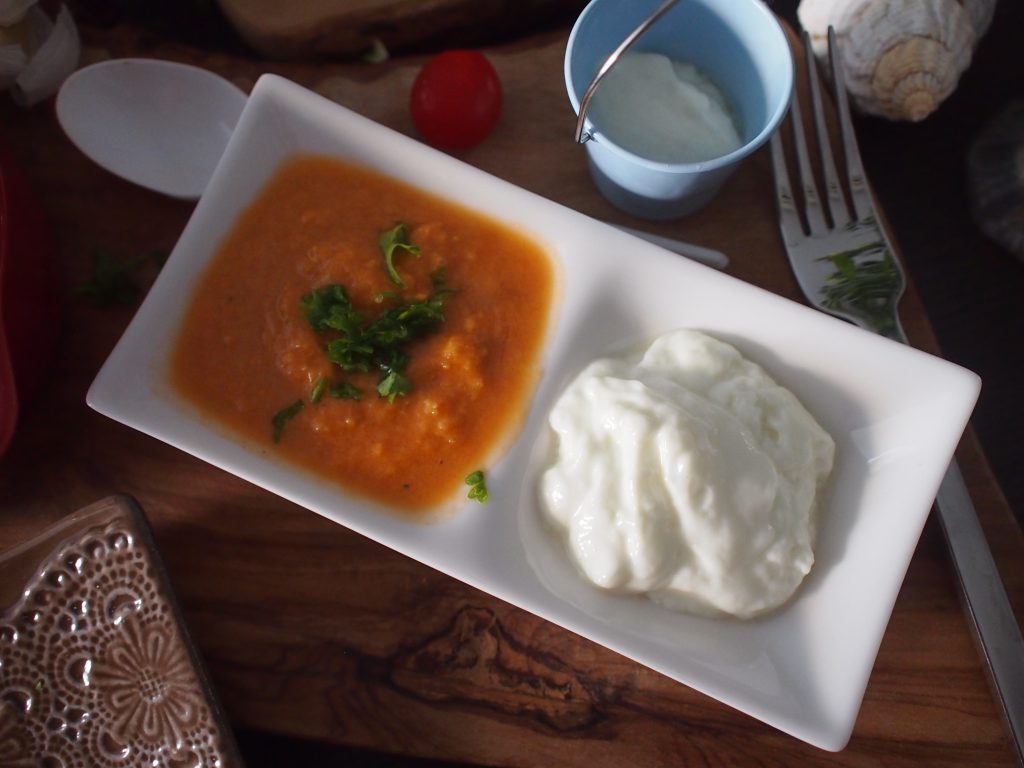 Another matter, our Japanese style rice congee which is called Okayu (お粥), has pretty different appearance and is cooked with different method from other Asian style.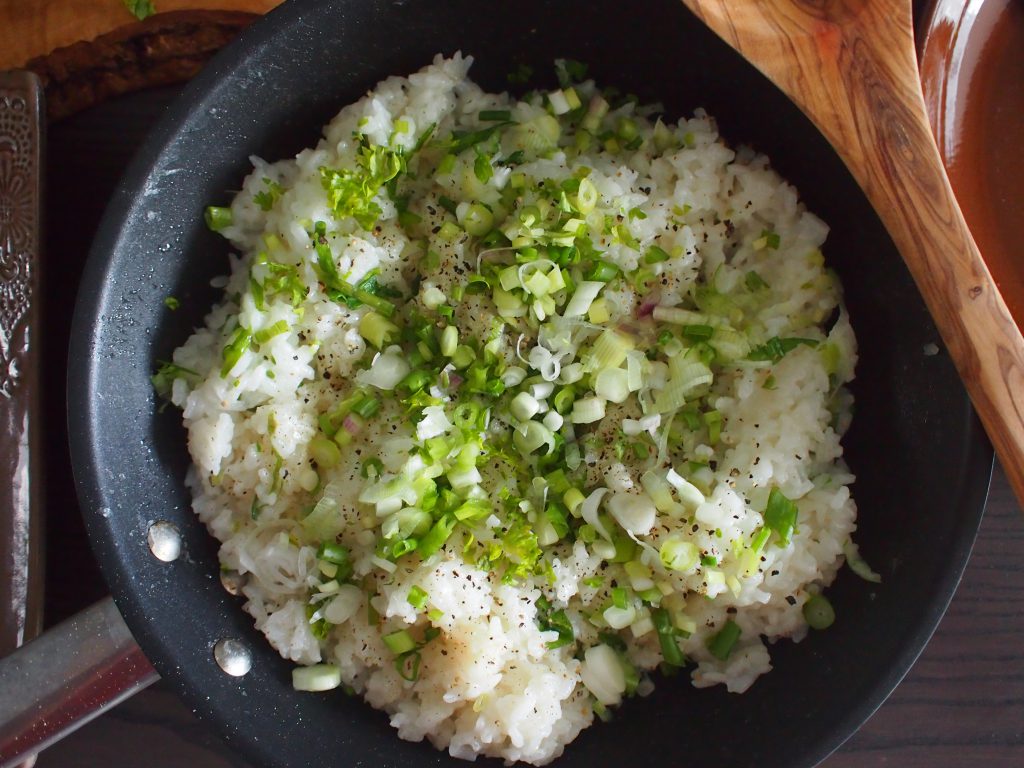 Rice is much solid, right?
For your information, here is the mainstream of Asian congee.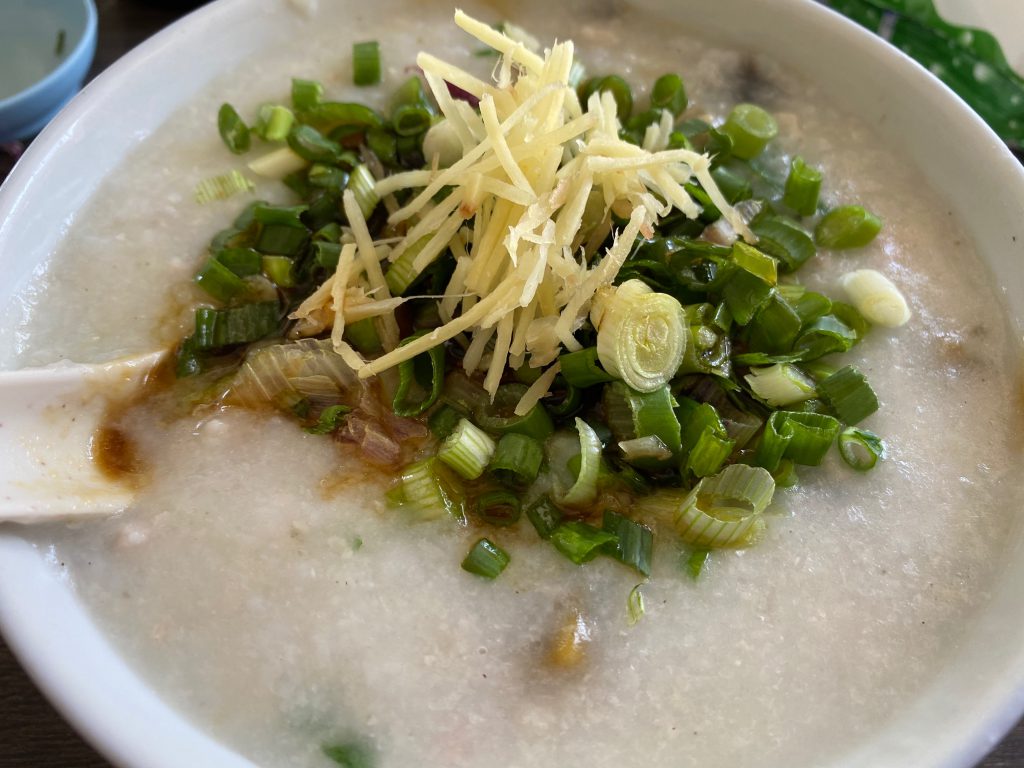 That hawker is the sacred place for congee loves and it's the oldest congee shop in Tiong Bahru. I like them.

Anyway, going back the story, today's our food is integrated with Western and Japanese plus other Asian cooking method.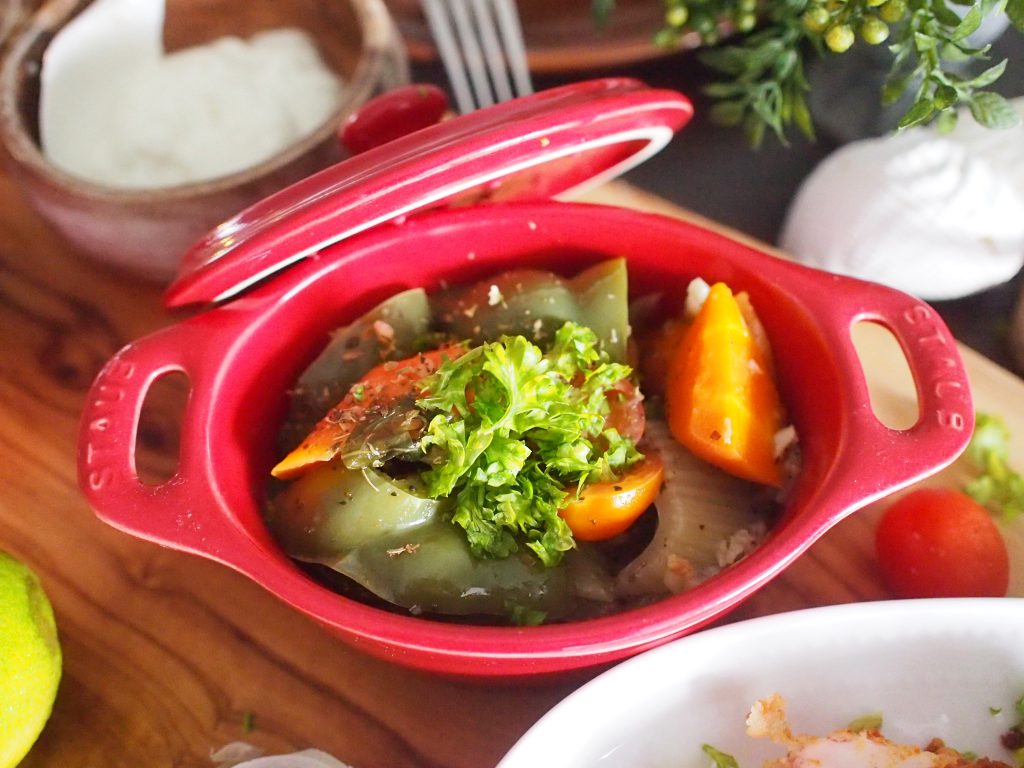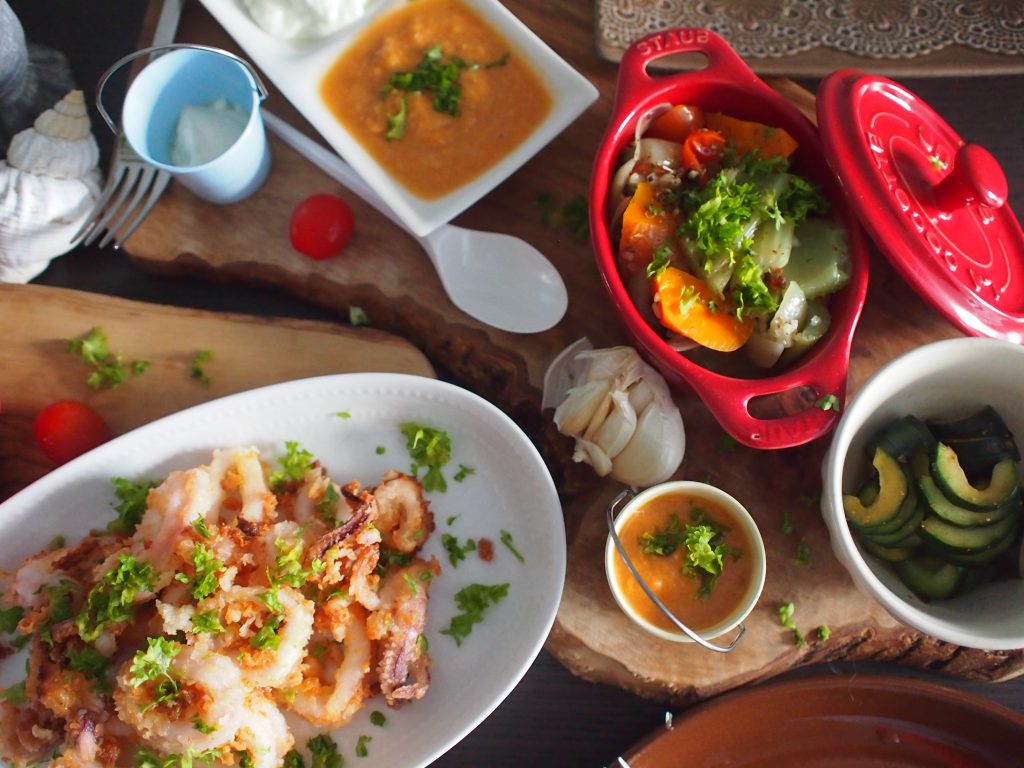 I wonder if you are interested in how to cook calamari that is quite simple and easy honestly, we are more than happy to make the recipe for you.
Please feel free for getting in touch with us!

Wishing you wonderful day.
Happy and Smiley Cooking!

Naoko xx